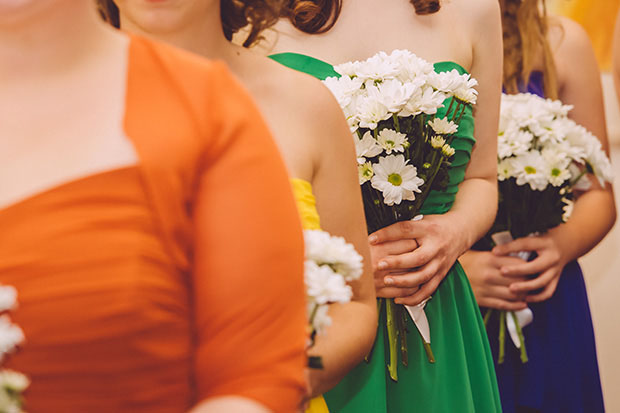 So you're going to be a bridesmaid – how exciting! But as much as you try and imagine the experience and prepare for it, it really has to be experienced to be fully understood. Coming from someone who has already had the honour, here are 10 things nobody tells you about being a bridesmaid.
It'll strengthen your friendship
So your best friend has told you she's engaged and after the excitement of the announcement dies down she hits you with the next bit of news: you're going to be a bridesmaid! You're in for a wild ride – one that will experience many highs and lows. So much so that your relationship may change forever. The experience is likely to strengthen your friendship so much so that you'll be reminiscing about it many years into the future.
You can say 'no'
Being a bridesmaid comes with lots of pressure to say 'yes'. It's your job to support the bride so it's natural that you will want to go the extra mile to make sure she is happy. But one thing you need to realise is you can say 'no'. Are her requests reasonable? Is she asking you to do things that outside of this situation you wouldn't dream of saying yes to? If she is asking you to do things that make you uncomfortable such as losing weight, changing your appearance or spending ridiculous amounts of money, you need to realise that you absolutely can say 'no'. If you think that this will jeopardise your friendship or summon the dreaded bridezilla, then you are being placed in an unfair position.
The hen's night won't go exactly to plan
If you're involved in the organising of the hen's party and you've planned every minute detail, you need to accept that things will not go ahead 100% as planned. Sometimes they change in a massive way so be prepared! So if the bride's lost her shoes and one of the bridesmaids has taken off with a cutie from the bar then just go along with it. It's all part of the fun!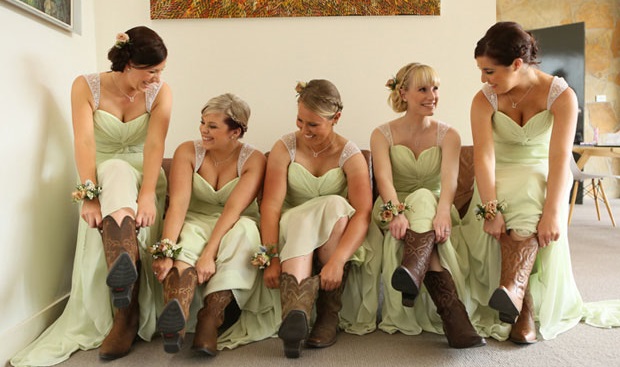 You'll develop a special bond with the other bridesmaids
Even if you weren't already close with the other bridesmaids, by the end of it you will have developed a special bond that won't be forgotten. Remember you'll be attending the engagement party, dress fittings, the bridal shower, hen's night, multiple planning sessions and finally the wedding together – it will be an experience that will bring you together!
After the speeches, when the pressure is off and you're able to enjoy a glass of champagne, there is something truly special about taking to the dance floor with these special ladies in your matching dresses.
It's likely you'll never wear the dress again
Ah, the bridesmaid dresses. Often a source of many heated discussions among the bride and her bridesmaids. Are they too revealing? Unflattering colours? uncomfortable? Once you finally all settle on the right dresses you might be disappointed to realise that you probably will only wear them once! So make sure you get the most out of it!
Bring a generous supply of bobby pins
Up-dos ain't easy! Especially when encountering all the weather conditions that Britain is capable of throwing at them. As a bridesmaid you will need to be prepared for emergency hair fix-ups for the bride and fellow bridesmaids if you're nice. Bobby pins are your friend!
It may not be a perfect match
Have you thought about which groomsman you might be paired up with? It'll be a wonderful moment elegantly strolling down the aisle but be prepared – it might not be a perfect match. If the groomsman is as tall as Shaquille O'Neal and has to hunch down in order to lock arms with you as you walk down the aisle don't worry. It might look silly but it's all a bit of fun anyway!
There'll be dramas
Even the most chilled out bride might have a meltdown or two during the wedding planning process. Your phone, text and email may never have encountered such pressure! Being able to reduce stress levels is a serious asset for a bridesmaid, so do your best to remain calm. If you get snapped at, it's probably not your fault.
You may have to assist the bride in the bathroom
Yes, you read correctly. You probably thought 'I didn't sign up for this!?" But think about it. Wedding dresses are not designed with practicality in mind. . If a bride's gotta go, a bride's gotta go! Depending on the style of the dress it might even require the help of multiple bridesmaids, so make sure you work as a team!
There is actually a handy invention here that allows brides to go to the loo without assistance. Quite brilliant, really!
Did I mention the shoes?
It's a long day. Choose comfy shoes. You don't want to assume the horizontal position, at least not until you are totally removed from the wedding situation! Think about the types of surfaces you will have to walk on. Will it be an outdoor wedding? At the beach? Choose wisely.
Looking for the perfect bridesmaids dresses? Find the best local dress makers here.