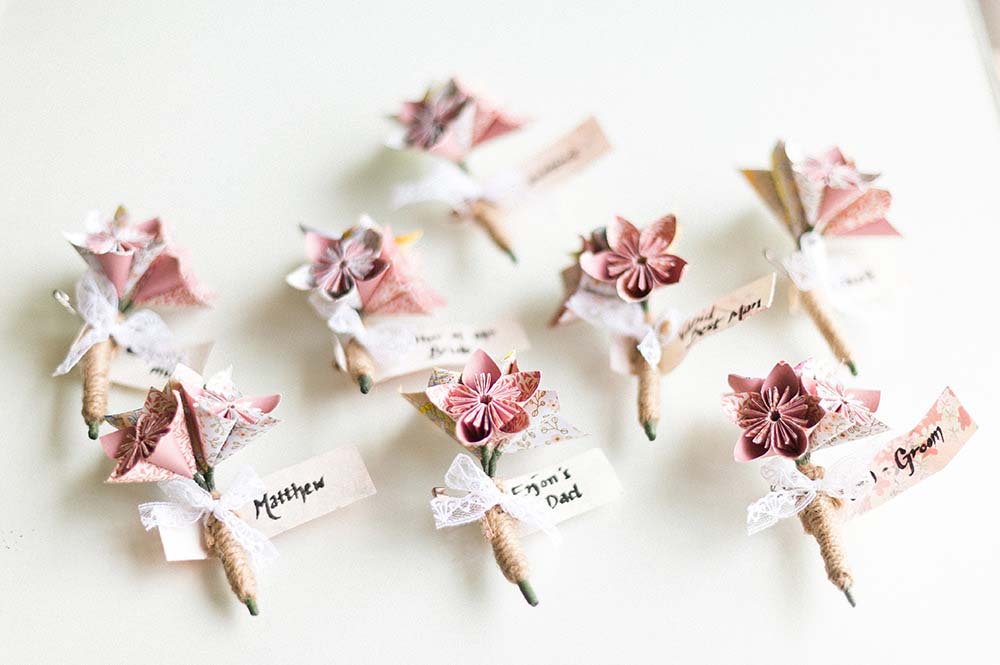 Origami is the Japanese art of folding paper into intricate designs and shapes, and depending on the structure or figure you create it can symbolise sentiments such as wisdom, fertility and marital happiness.
Many couples are incorporating origami into their special day, not just because it's gorgeous to look at, but also to promote a happy and prosperous marriage. Unfold the beauty of origami with these cute origami wedding ideas. Pun intended!
Wedding Invites
Give your guests a taste of what's to come on your special day with the help of some colorful origami. Whatever the style or colour scheme you can find a fitting origami design for your wedding invitations.
Place Cards
If you feel like your reception tables need an extra something, maybe a handmade touch will do the trick. These intricate little creatures, surely folded by dexterous pairs of hands, will make your guests (especially the animal lover ones) smile.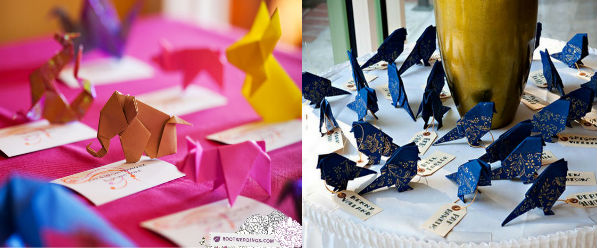 Boutonnière
Now here's a quirky substitute for fresh flowers. Grooms can make origami buttonholes even more meaningful by using a copy of their written vows.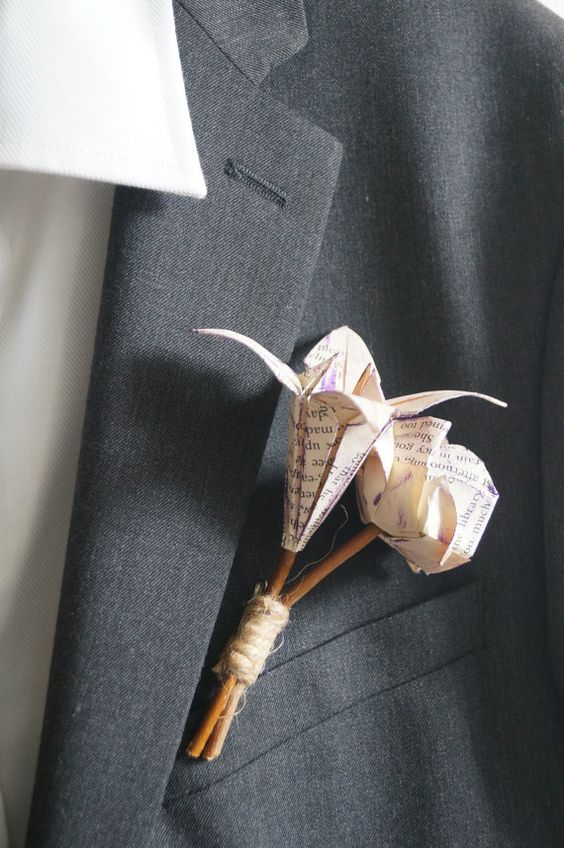 Menu
We have to admit, using an origami fortune teller template is a pretty and clever way to present your dinner menu.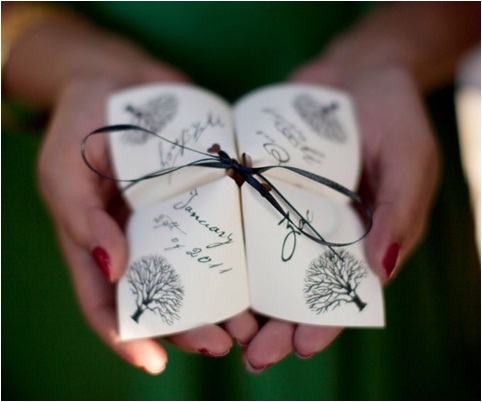 Seating chart
Create your seating chart using origami paper cranes and hang them from a wooden frame.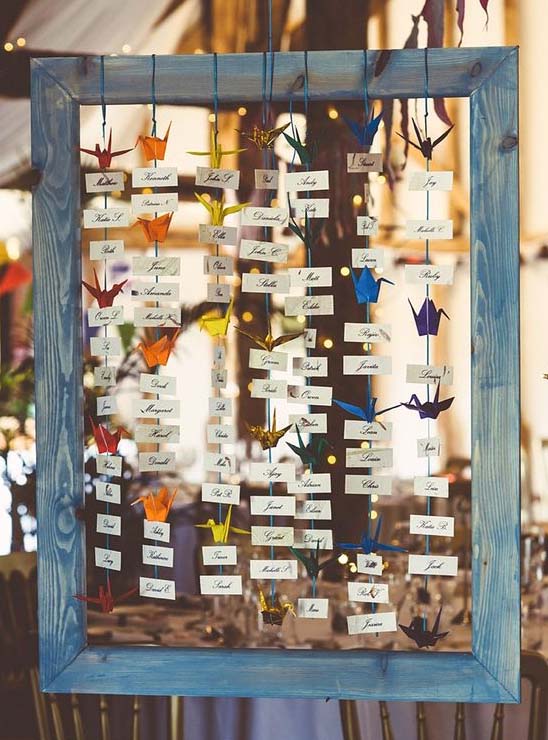 Chair décor
Use old, discolored paper to create a rustic origami look for your wedding chairs. You can simply fold the paper into a cone shape, throw in some herbs and it can double up as an aroma diffuser, too! Fresh lavenders will immediately transport you to Tuscany.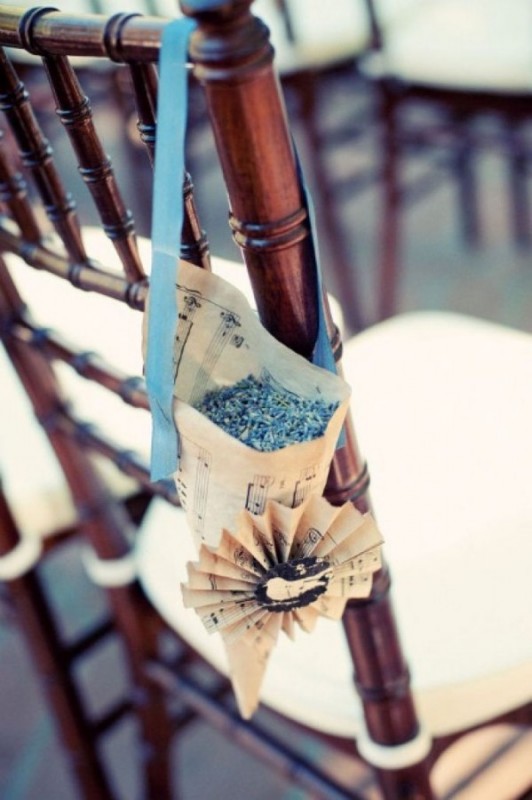 Wedding cake
If you're far into the origami game, why not attempt an origami applique to go atop your wedding cake?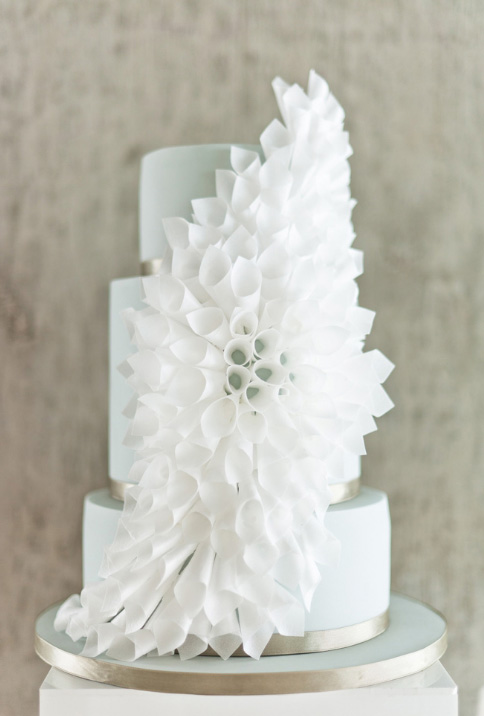 Bridal bouquet
These eye-catching paper roses are a fresh take on bridal bouquets. Not only are they beautiful but the best part is they will last forever! However, if you'd prefer fresh flowers for your bridal bouquet, an origami bouquet could be perfect for your bouquet toss to all the single ladies!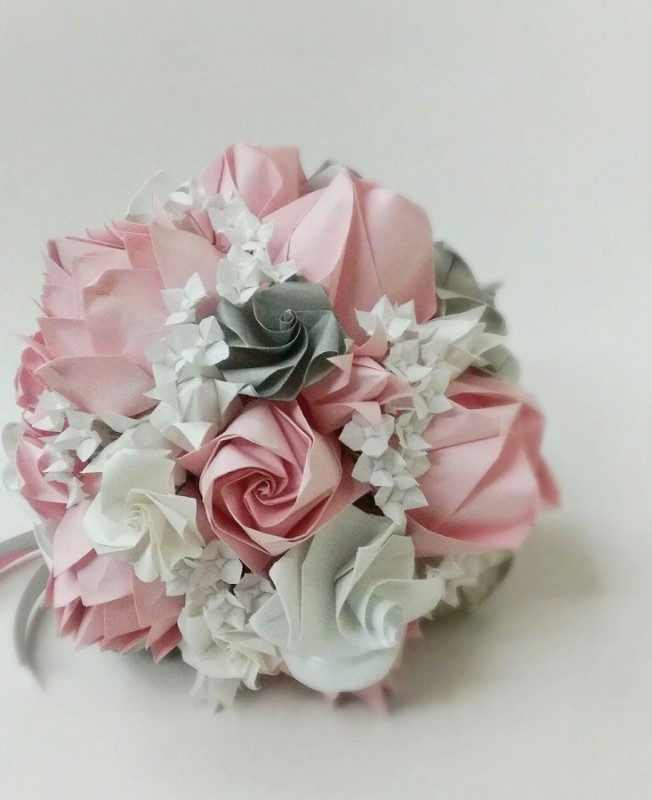 Hanging centrepieces
Hanging paper cranes at your wedding reception can add a splash of color and charm to the space.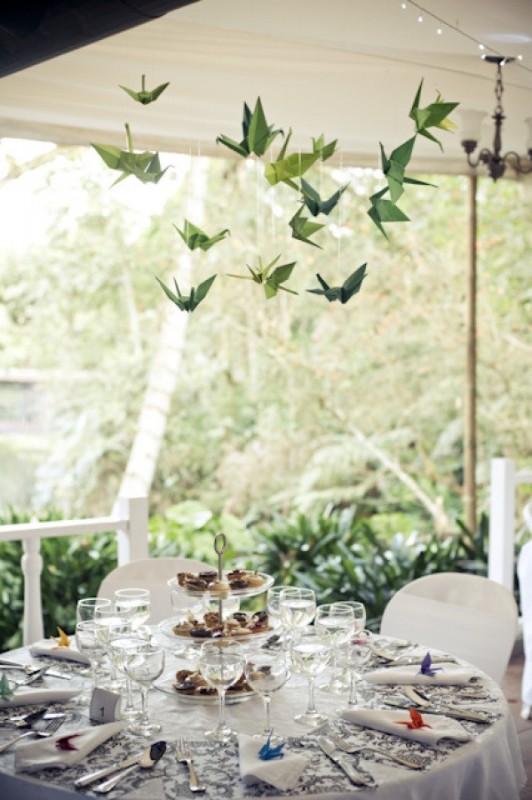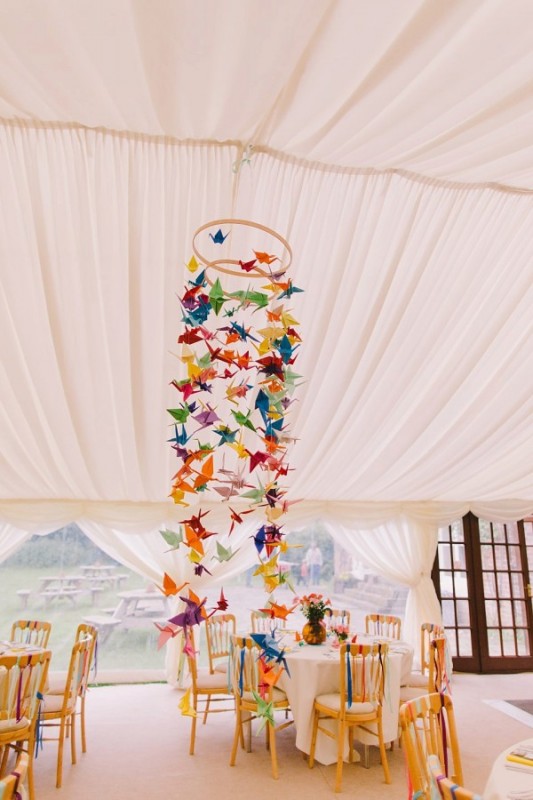 Wedding Dress
Willing to go all in? If you're totally in love with origamis, and brave enough, you can even wear it yourself! This amazing origami-inspired Jasper Garvida haute-couture dress is definitely worth trying.