Hello, I'm Diana, a wedding photographer and film maker based in London. My work is all about capturing the connection between people, and telling the story of your wedding day through beautiful, authentic imagery with an unposed and spontaneous vibe.
Do you love nature, quirky architecture, going off the beaten track, and are a fan of rich earthy colours and all things rustic, elegant and pretty?
Love relaxed and creative photographs filled with lots of personality, love and emotion?
If that sounds about right, and you are one of those couples who just want to have an incredible day with the people most important to you, in a way that reflects your style, I would love to chat.
Have a look at my website for mor info, and drop me line. xx
VISIT WEBSITE
About
Hello! I'm Diana, lover of nature and wilderness, moody light, quirky architecture, hiking and exploring, cats, amongst many other things. I followed my dream to take up photography professionally when we temporarily moved to New Zealand in 2014, and it was the best thing I've ever done. I love the creative freedom my job gives me, that I keep learning all the time, and understanding how much it means to people what I can give to them... Visit my website to find out more. xx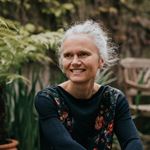 Diana Vollmerhausen
Photographer, Videographe