Organised Creativity - Saving you money, time and stress for any style wedding or budget.
WHAT I DO…
- Event Management, On the Day Coordination, Problem Solving & Styling
- Specialisations in Eco Friendly, DIY & Outdoor Celebrations
- In The Lake District & Cumbria for International, National and Local Clients
- Venue Management for unique spaces & Business Consultancy for Wedding Professionals
- Workshops for couples & wedding planners
... Organised Creativity
WHY IS WBA DIFFERENT?…
"Everyone can create a wedding plan, not everyone can handle it when people are added to the mix. I know most of my role for clients is helping with people management; predicting movements & queries, making guests relaxed, looking after disputes, dealing with specific worries, accepting differences, cooling down stress, capturing happy moments, relishing special touches... I thoroughly enjoy it all!! People are fascinating!"— ANNABEL CANDLER, FOUNDER
Honest - If an element doesnt fit or isnt worth the money or effort for the look and feel you want, I feel its important to share my opinion and the options. From years of experience and an absolute passion for creating worthwhile events, I can guarantee your time and money are well invested. Sometimes you just need an honest sounding board and someone to hear your ideas then help bringing them to life.
Creative - Every celebration should reflect you both so I will take time to get to know you and ensure the plans highlights your story. I love a challenge so tell us your quirks and obsessions! What's your home like? What's your favourite hobby? What defines you?
Calm - A Wedding Planner should always be calm. Like a swan across the lake, working hard with all the grace I can muster! Nothing will get in the way of keeping everyone happy. Every event is about the people so this is at the forefront of every plan. I concentrate on the experiences of all involved, from the tastes, textures and temperatures to the smells and sounds.
About
Weddings by Annabel was created in November 2010 after I worked across Manchester and West Yorkshire in marketing, events & PR. I came home to the fells and found my dream job! WBA has helped over 100 couples and their dream day plans and doesnt shy from any request, from beer serving sheep to ceremonies in a cave. I love designing the wedding to suit each couple and getting to know them and their nearest and dearest.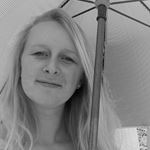 Mrs Annabel Candler
Business Owner