I'm a collector of happy faces, funny faces, goofy faces, emotional faces, crazy faces, dance your arse off faces, your favourite crazy aunt faces, the kid doing the caterpillar faces, these shoes are killing me faces, what the f**k do I do with this lucky horseshoe faces, how do we cut the cake faces, and most importantly of all, a collector of 'holy sh*t I fricking love this person' faces.
For me photographing and filming weddings is all about capturing a ton of energy, oodles of personality, a kaleidoscope of colour and of course BIG BIG LOVE.  If your wedding is going to brimming with all of those things then I'd love to be there to capture the day for you.
My approach to documenting your day is to let the day unfold and flow naturally. I'll blend in to your wedding day by essentially becoming one of your wedding guests. I'll get right in to the action up close and personal. This is the best way of getting impactful images full of fun and emotion. After all, you don't want boring wedding photos – you want awesome wedding photos!
I love photographing awesome couples having a fabulous time on the most monumental of days. If your day is going to be filled with excitement, laughter, maybe some tears, a little bit of nerves, passion and style then I'd love to hear from you. If your wedding venue is an old building, a tent, a tipi, a boat, a forest, a beach, a farm, a pub or a rustic barn, call me right away because that sounds just amazing!
About
Hi, I'm Aaron, and I'm just a little bit obsessed with taking photos! I live in Northamptonshire with my wife Tina. We married on the tenth of the tenth, twenty ten (10/10/10) maybe just so it would be really easy to remember anniversaries. Tina is my everything, my best friend, my soul mate and is just the most amazing person I know.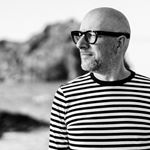 Aaron Collett
Photographer / Owner