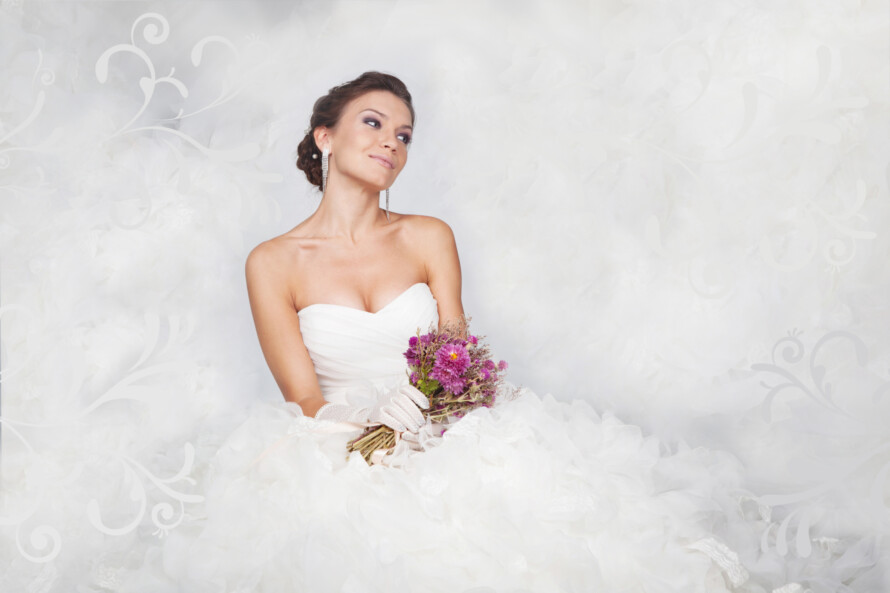 Will you be professionally dry cleaning your wedding dress after your big day?
The majority of brides plan to have their wedding dress professionally cleaned after the big day according to an Easy Weddings poll. When asked whether they planned to have their bridal gown cleaned, more than three quarters of brides (76%) said that they were. Of the 705 brides that took part in the poll, only 170 were not going to have their dress cleaned.
Dry cleaning your wedding dress as soon as possible after the wedding is recommended if you want to keep the dress, especially if you plan to hand it down to a family member. It will also be necessary if you plan to sell the dress on.
If you have coloured stains such as grass or red wine, it will be obvious that you need to get your dress cleaned, but there are also likely to be invisible stains such as sweat and champagne that will gradually oxidise and turn brown over time if they are not removed while still fresh. The longer you leave it to have your dress cleaned, the less likely it is that stains will be completely removed.
When you're having your wedding dress cleaned it is advisable to choose a wedding dress specialist. This should ensure they have the experience to deal with delicate wedding dress fabrics and embellishments such as beading or sequins. Specialists will generally use more gentle cleaning processes than standard dry cleaners. Once your dress has been cleaned it should be wrapped in acid free paper and placed in an acid free box.
Having spent so much time, effort, and money looking for the perfect wedding dress it's hardly surprising that most brides want to keep their gown in great condition. However, some of the brides that said they weren't planning to get their dress cleaned might feel they have spent enough cash on the dress and accessories, without shelling out extra to get the dress cleaned once the celebrations are over. They may also have bought a budget wedding dress or a second hand bridal gown and feel that it's not worth the cost of having it professionally cleaned.