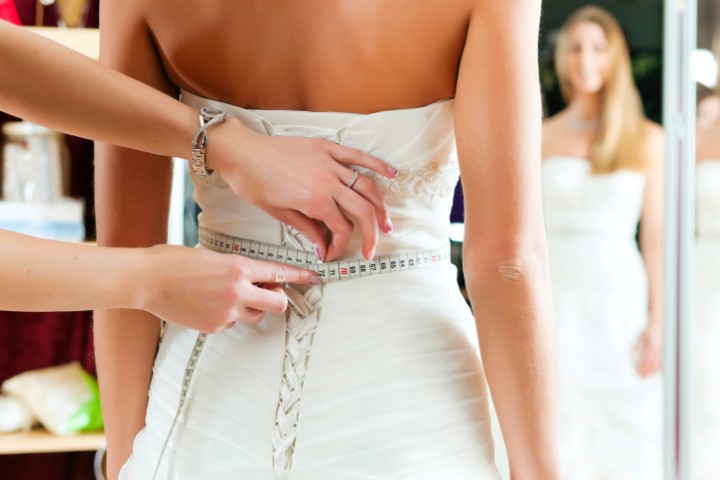 Where will you be getting ready for your big day?
Two Thirds of Brides Get Ready For Their Big Day at Home
According to an Easy Weddings poll 64% of brides get ready for their wedding day at home. 41% reported that they planned to get married at their own home, while 23% said they would be making their final preparations at the home of a friend or relative.
Getting ready at home is often a more relaxing experience for a bride that getting ready elsewhere. They can chill out in their pyjamas with their maid of honour, mum, bridesmaids, or whoever they are spending that special time with. The bride can choose a healthy yet filling breakfast to set her up for the day and of course can enjoy a champagne toast alongside plenty of water. At home a bride is more likely to have all those last minute essentials such as hair grips and cotton buds to hand.
If a bride is getting married far from home, or if she is sticking to tradition and spending the night before the wedding away from her fiancé, she may need to look for somewhere else to get ready. 28% of brides that took part in the poll reported that they would be booking alternative accommodation. 25% would be staying at a hotel while 3% would be staying at a B&B. Finding accommodation close to the wedding venue can reduce the stress of getting there on the day, and you may decide to book the same hotel you and your new husband will be staying at on the wedding night. For sheer indulgence why not get ready at a hotel with a pool and spa, along with a salon where you can have your hair and make-up done?
The final 8% of brides that took part in the survey indicated that they planned to get ready at the venue itself. Presumably these would have been venues that included accommodation, or at least a private room that the bride could use before the ceremony. Getting ready at the venue means you don't need a wedding car to transport you to the ceremony, but you do have to be disciplined with yourself so you don't get involved in last minute arrangements.