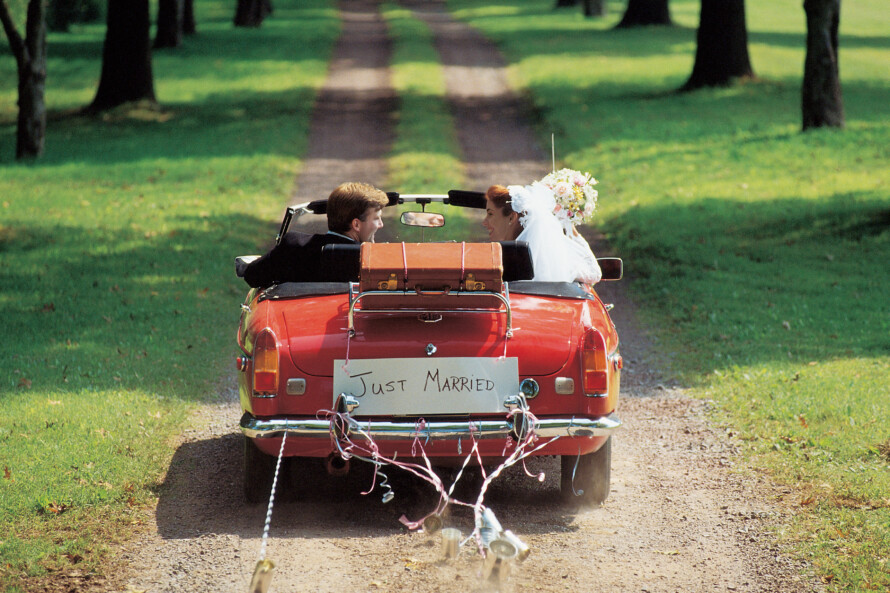 What type of transport are you using for your wedding day?
Although couples use a lot of different types of transport for their weddings, the classic car is still the most popular choice with just over half of couples choosing this option. An Easy Weddings poll revealed that 52% of couples were hiring a classic car for their wedding, ahead of 32% who were using a modern car.
A classic car is the traditional choice for wedding transport and it is still the most popular. A wedding is often a once in a lifetime chance to ride in a beautiful classic car, and they look fabulous in the wedding photos. Generally a classic wedding car will have plenty of room in the back for the bride's wedding dress, and the couple will be able to share some private time together on the way to the reception while the chauffeur takes care of the driving.
Almost a third of the couples that took part in the poll said they would be using a modern car. This might include couples that are hiring a modern limo or other novelty car to add glamour to their day. It might also include couples who are having their ceremony and reception in the same place so have decided that there is no need to hire a special car, but are using a modern car belonging to a friend or family member.
A horse and carriage was the next most popular option, with 9% of couples saying they were planning to travel this way. A horse and carriage would be ideal for a vintage country wedding on a sunny day, where the couple didn't have to travel too far from the ceremony to the reception.
5% of couples said they would be using a boat or watercraft. Perhaps they were actually getting married on the water, or maybe their venue was on the beach or next to a river so they could arrive by boat. The final 1% of respondents said they would be using a motorcycle, which would be a fantastic way to travel, but would limit the bride's options when it came to the wedding dress.