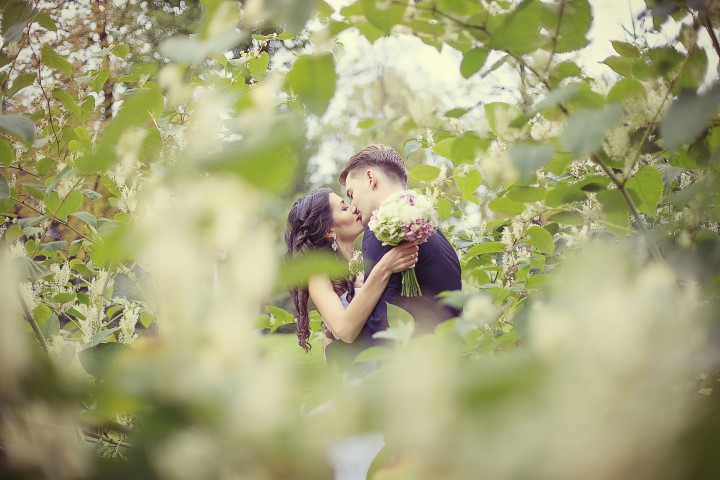 What style of wedding are you planning?
Casual weddings are still the most popular choice, ahead of traditional, modern, and themed weddings according to an Easy Weddings poll. Interestingly the proportions of couples who are planning each style of wedding have hardly changed since we first ran this poll back in 2007.
Of almost 900 couples who took part in the poll, 37% said they were planning a casual wedding. This can mean different things to different couples, but a casual wedding is often a beach wedding, a backyard wedding with a bbq, or a simple wedding with a reception in a restaurant rather than at an elaborate wedding venue. Couples having a casual wedding might choose to do without some wedding formalities such as the receiving line, the first dance, and the cake cutting.
Even though casual weddings were the most popular choice, traditional weddings weren't far behind with a third (33%) of couples choosing this option. A traditional wedding is likely to follow the standard wedding format and include all the long held wedding traditions such as speeches and the bouquet toss. A traditional wedding is likely to take place in a more formal wedding venue with a sit down meal and a separate evening reception.
A fifth of couples (20%) reported that they were planning a modern wedding, probably incorporating all the latest wedding trends. Butterfly releases, sand ceremonies, and macaroon towers are likely to be replacing first dances, marriage vows, and wedding cakes at these weddings.
Finally 10% of couples said they were planning a themed wedding. Having a strong theme to your wedding can make wedding planning easier and can make your day truly memorable for all your guests. It is also a fantastic way to let your personalities shine through your wedding arrangements. Popular wedding themes could include a season, a country, an era, a flower, or a creature such as a bird or butterfly.
When we first ran this poll in 2007 36% said they were planning a casual wedding, with 33% opting for a traditional wedding, 21% choosing a modern wedding, and 10% going for a themed wedding.