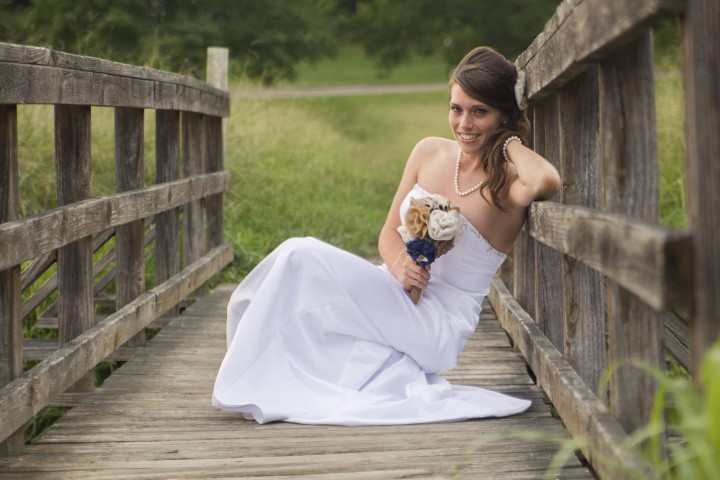 What colour is your wedding dress?
Brides still choose white or ivory wedding dresses
Modern brides may be breaking every rule in the etiquette book when it comes to wedding planning, but the colour of the wedding dress is one area where they seem to stick with tradition. According to an Easy Weddings poll 83% of brides are choosing a white or ivory coloured wedding dress, while only 17% are opting for another colour.
So why do brides wear white, or ivory for that matter? The tradition for brides to wear white only goes as far back as the nineteenth century, when England's Queen Victoria married Prince Albert in a white bridal gown. After this very influential wedding white became the fashionable colour to be married in and was seen to represent purity and innocence. This was also the period where women who could afford to began to buy a special dress just to be worn on their wedding day, meaning that they didn't need to buy a practical colour so that it could be worn again.
Ivory dresses are now more popular than pure white as ivory is a softer colour that suits most complexions, whereas pure white or diamond white can be a bit harsh. The poll results showed that out of around 2,700 respondents 43% were wearing ivory, just ahead of the 40% that were wearing white. Modern dresses are made in a huge range of white and ivory shades including latte which is a combination of white and ivory.
Coloured wedding dresses have increased in popularity over the last few years, and recent trends have been for peach, blush, and pale pink dresses. Metallic dresses in pale silver or gold have also been in vogue. Finally there's the old favourite, something blue, with many designers including at least one pale blue wedding dress in their collections.