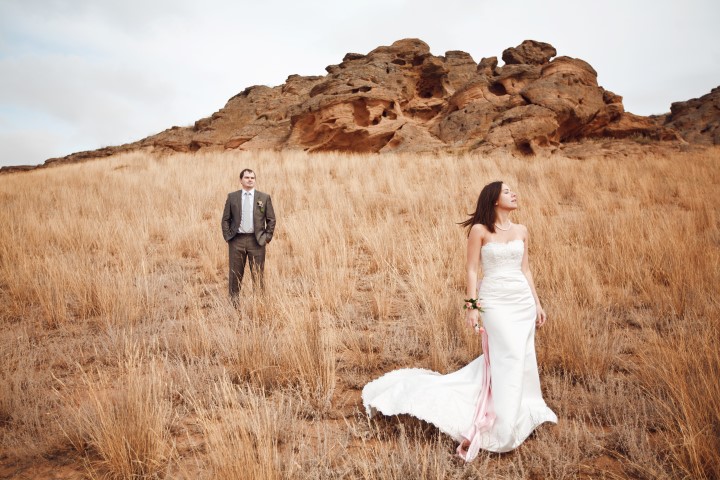 Are you getting married overseas?
One in Five Couples Consider Getting Married Overseas
A large number of couples contemplate getting married overseas according to an Easy Weddings poll. Although 78% of the couples that responded to the poll said they weren't getting married overseas, 12% said that they were and 10% said they were thinking about doing it.
Overseas destination weddings are becoming more popular and 12% of the couples that took part in the poll said they would definitely be getting married abroad. Overseas weddings are ideal for couples that want a small celebration with just the very close family or friends that would be prepared to make the trip.
If you book an overseas destination wedding package there will be far less planning for you to do than with a traditional wedding at home. You can incorporate local customs, food, and scenery into your wedding to make the day extra special. You will also save money as you will have a small guest list and can combine your wedding and honeymoon together.
On the other hand there are some downsides to getting married abroad. There may be more paperwork to complete and official processes to go through depending where you are travelling to. You may find that friends you'd like to be at the wedding just can't make it due to financial restrictions or work commitments. If you like the idea of planning your own wedding you might feel you don't have much control over a wedding that takes place abroad.
Many Australian couples choose to compromise and have a destination wedding without going overseas. There are plenty of great locations for a destination wedding in Australia, especially along the Queensland coast.  You can still get married on a sun drenched beach with fabulous scenery, but there's more chance your friends and family will be able to come too, and there will be less paperwork for you to deal with than if you had your wedding abroad.
[advpoll id="1″ title="Advanced Poll" width="270″]