count: 0
final comp type:
latest ending comp date:
todays date: 2021-12-06 22:51:55
this is when the voting should NOT show
2021-12-06 22:51:55 -
In planning their elegant, vintage-style wedding, childhood sweethearts Karisa Demarte and Brendan Harrison ensured they kept a special family tradition alive.
The couple, both 26, wed at the Basilica of Saint Patrick, Fremantle, Western Australia, on March 16, 2013; a venue that held special significance for the bride. "It was the same church my grandparents and parents got married in," Karisa says.
The reception for 90 guests followed at the Esplanade Hotel Fremantle by Rydges, in the intimate Indian Ocean suite, completing the elegant wedding theme.
With chandeliers falling from the ceiling, "it was the most amazing reception we could ever ask for," Karisa says.
"The room was set up how I imagined, candelabras on each table, the room felt so romantic, lit by candles. It was so beautiful, exactly what we wanted."
The pair, who met when they were 18, describe their wedding as magical. "The night ended so quickly, I didn't want to take off my dress," Karisa says.
"We had the most amazing time of our lives, everything went perfectly and we wouldn't change a thing."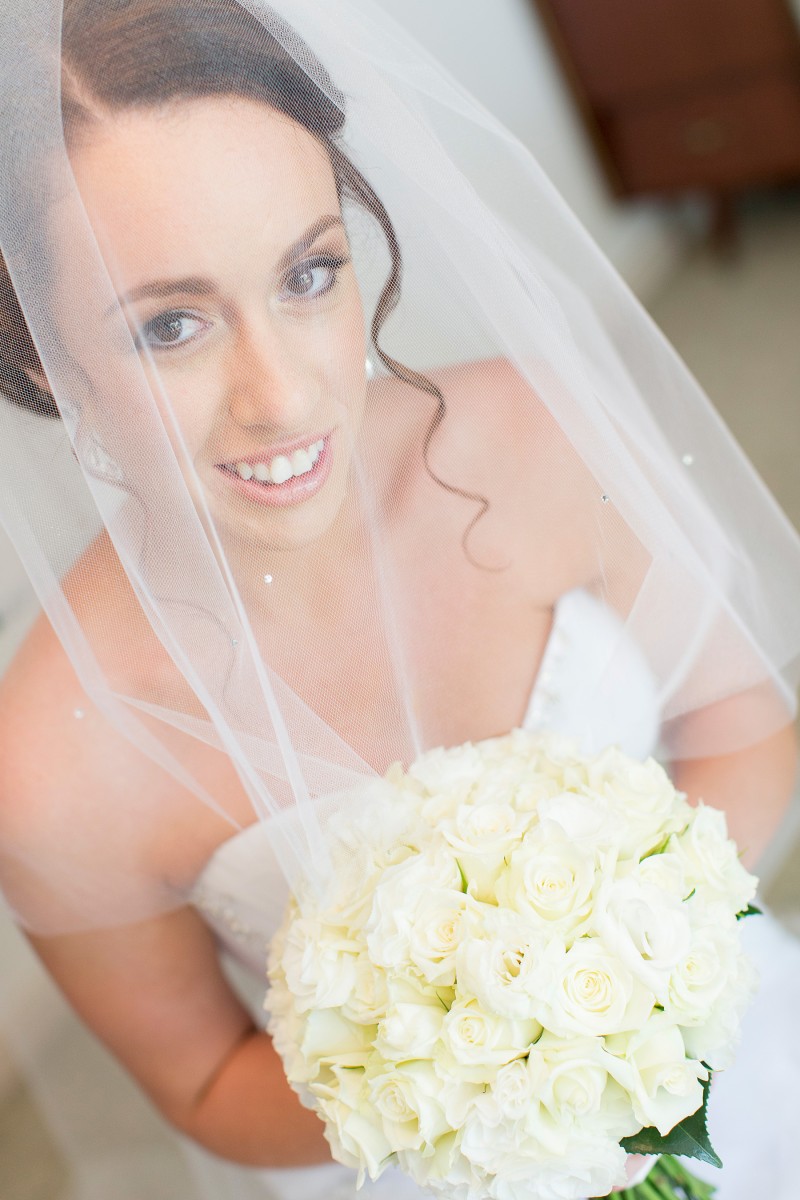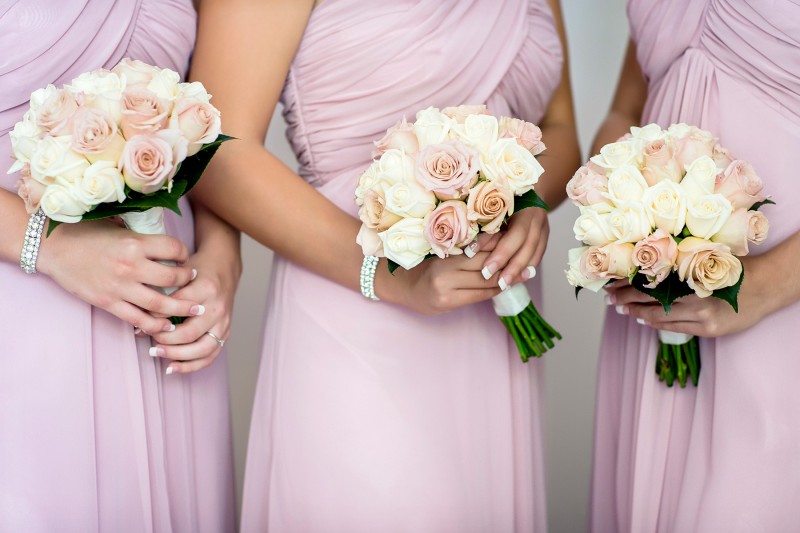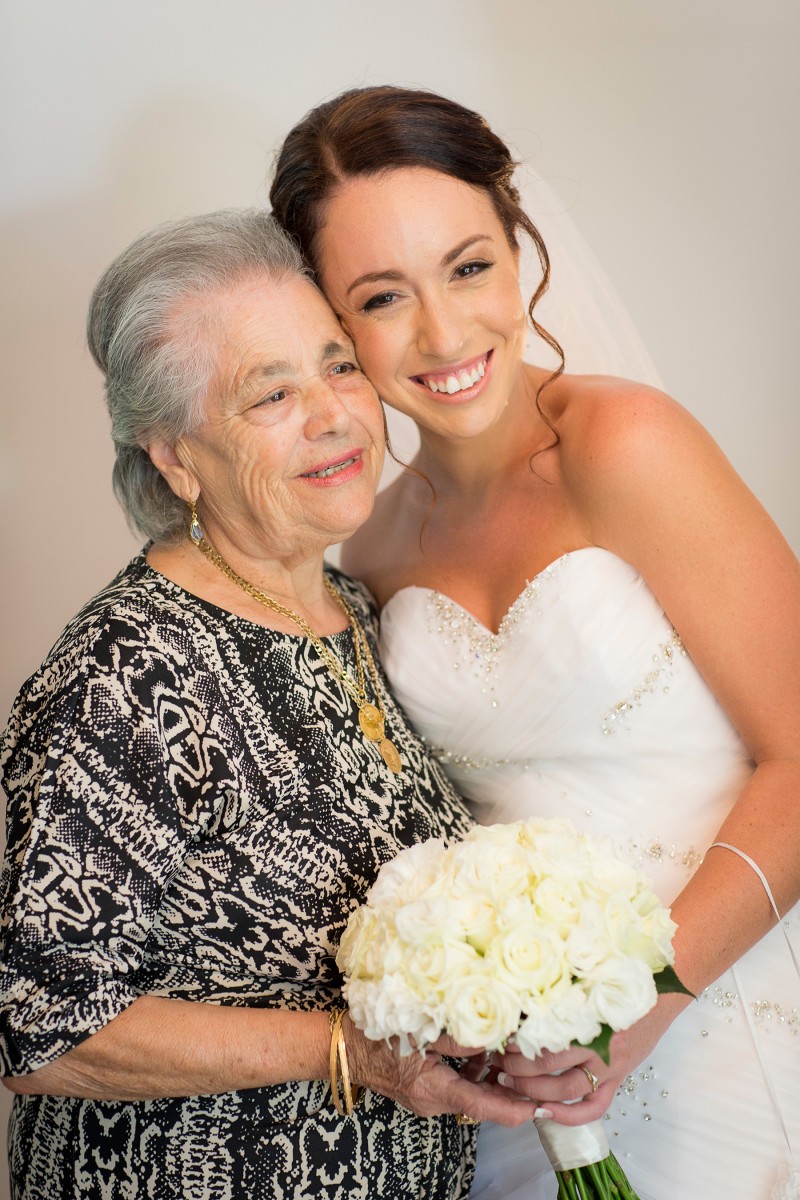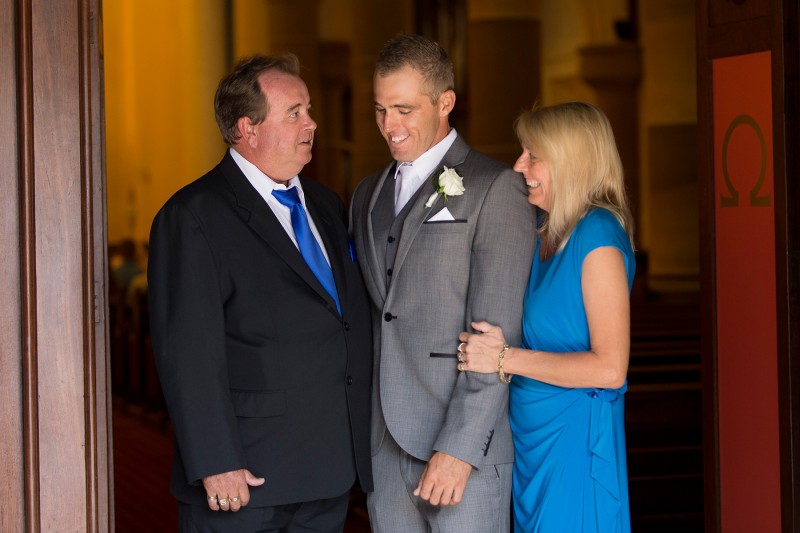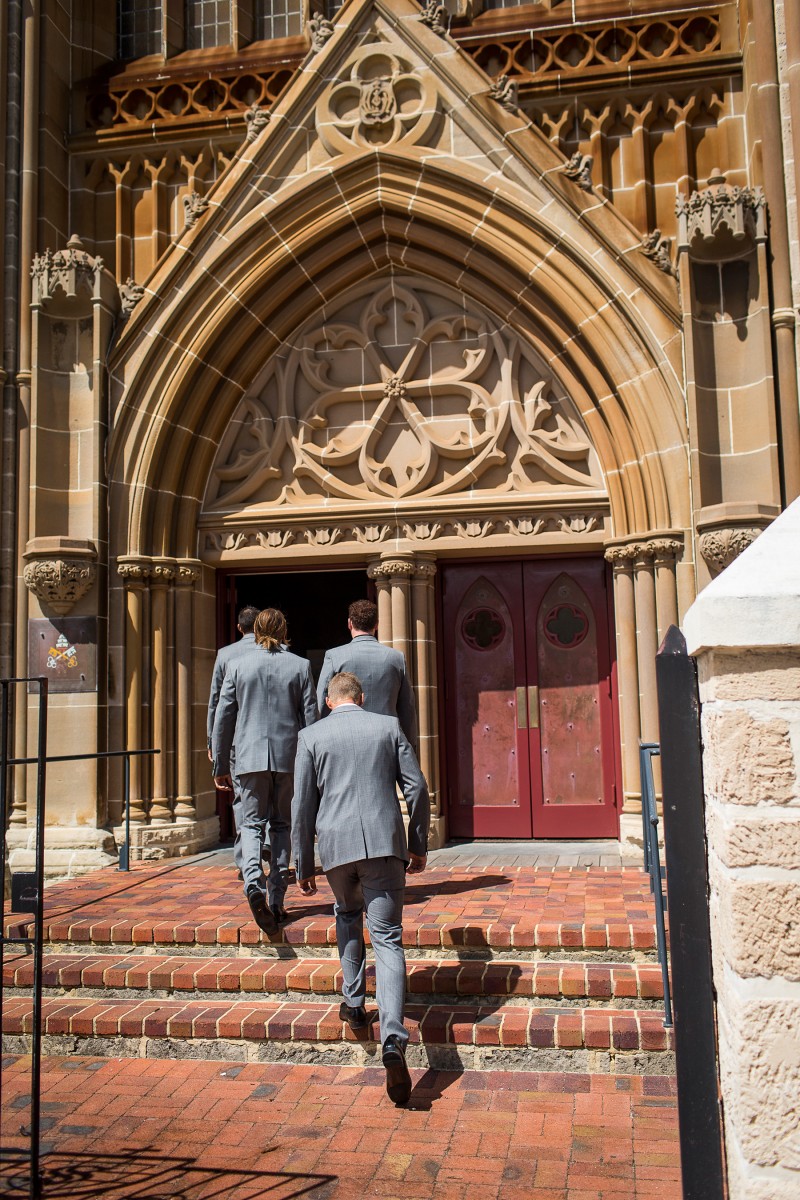 Roger David suited up Brendan and his boys in charcoal three-piece numbers with black trim.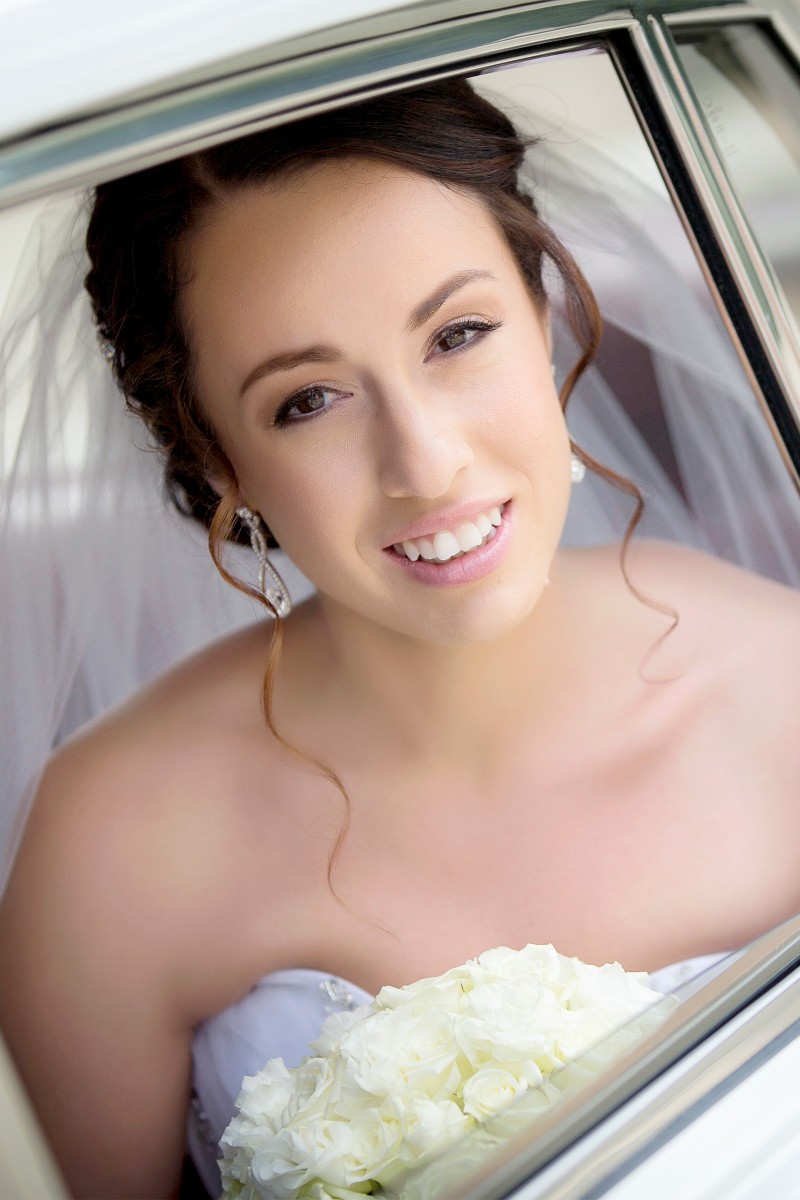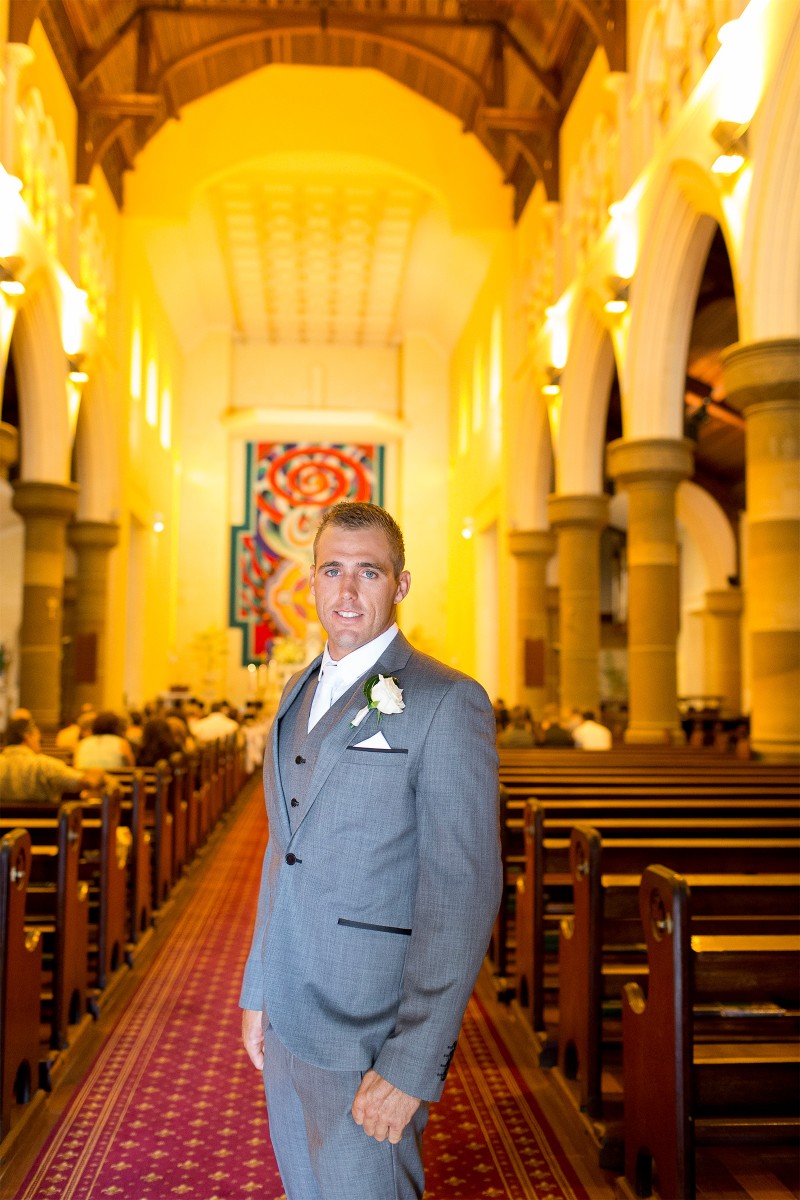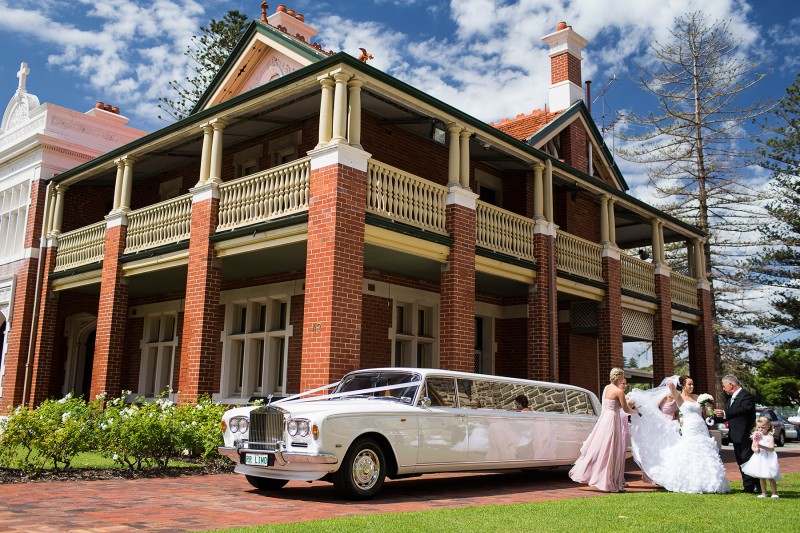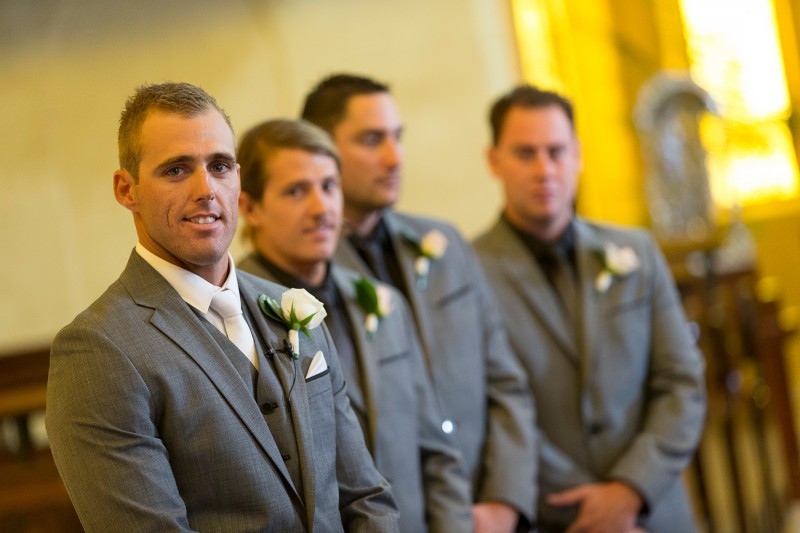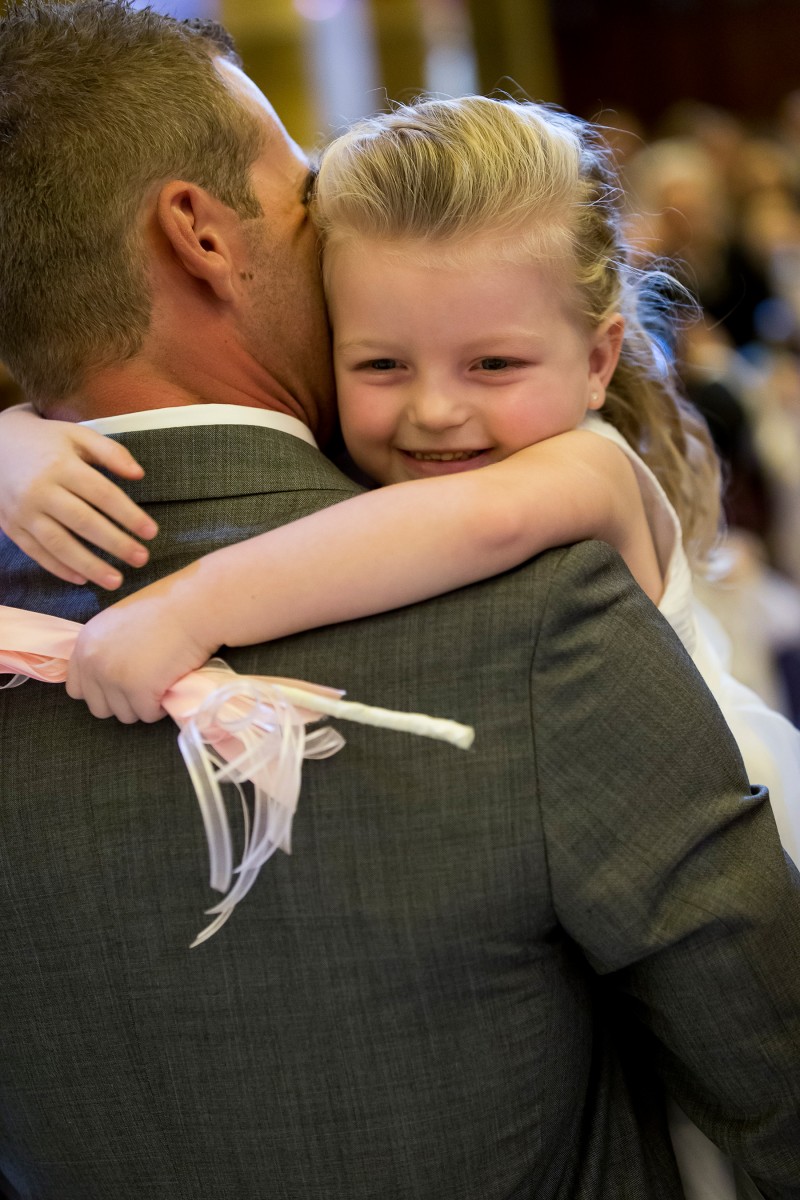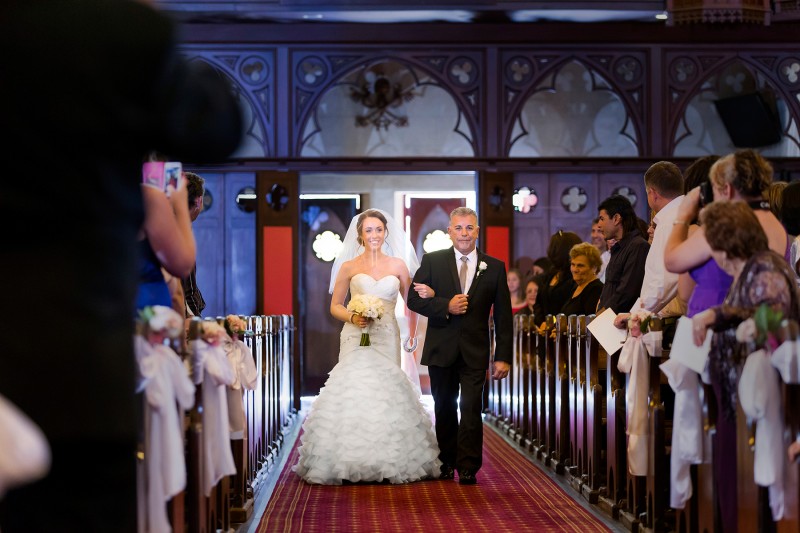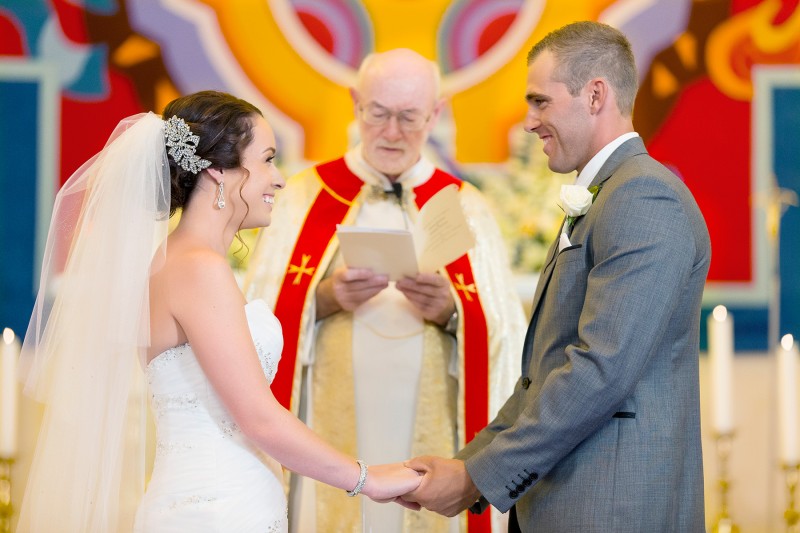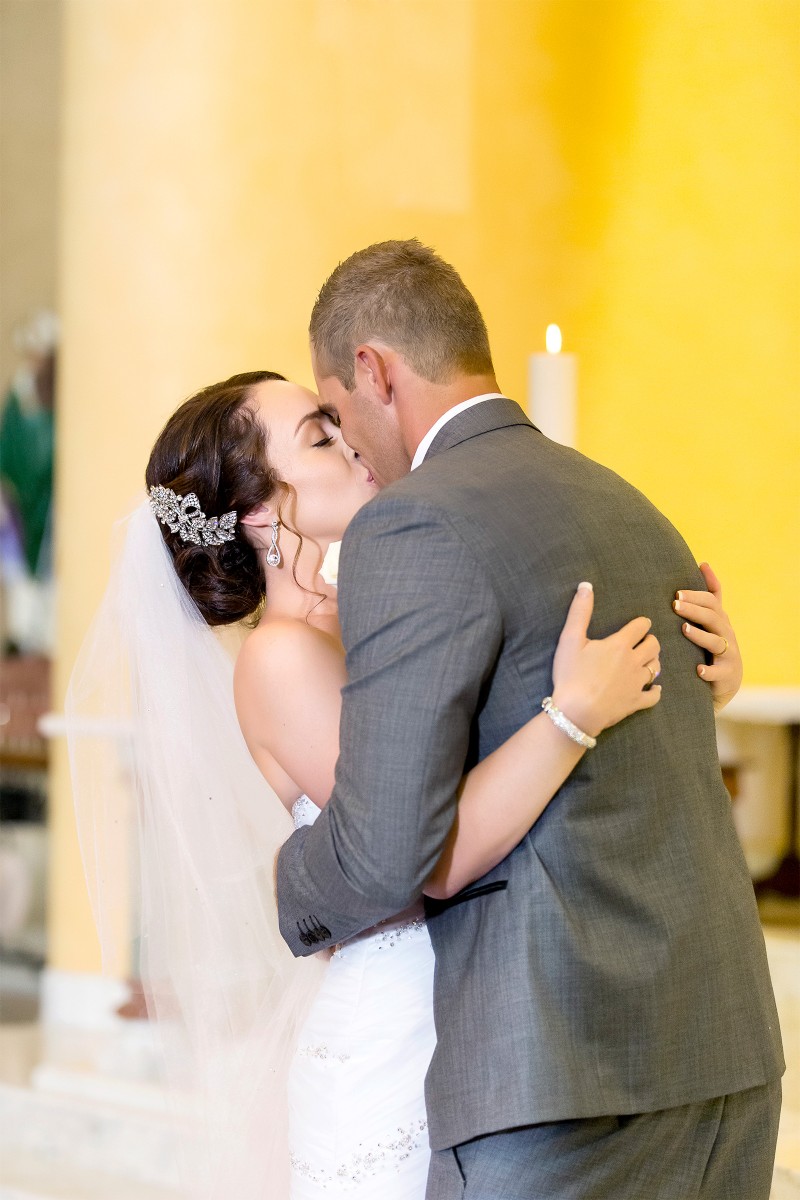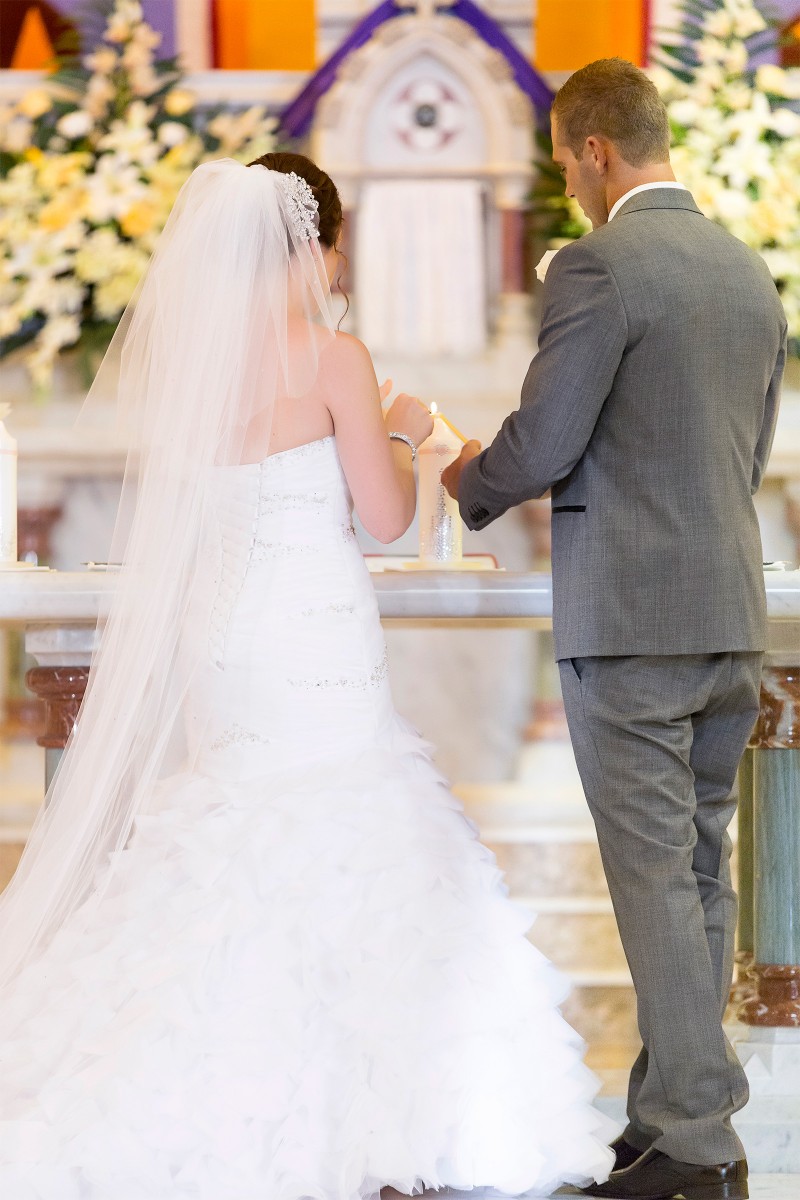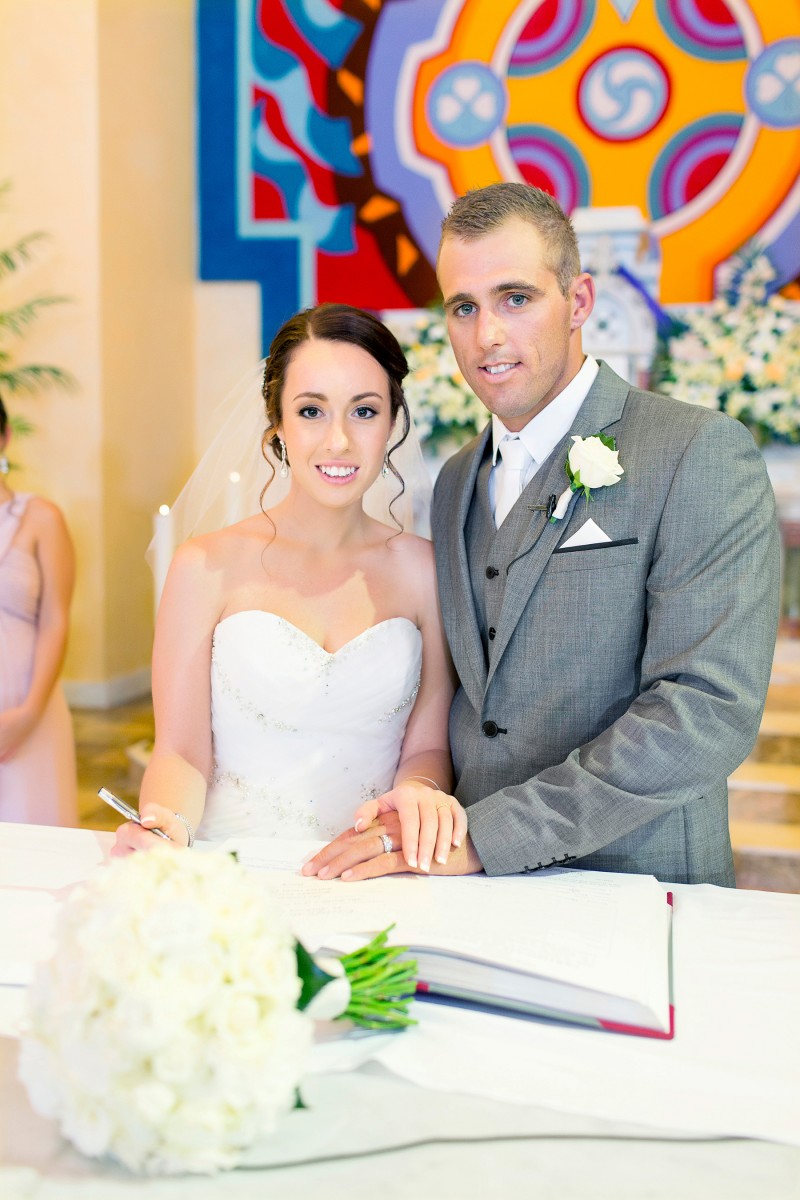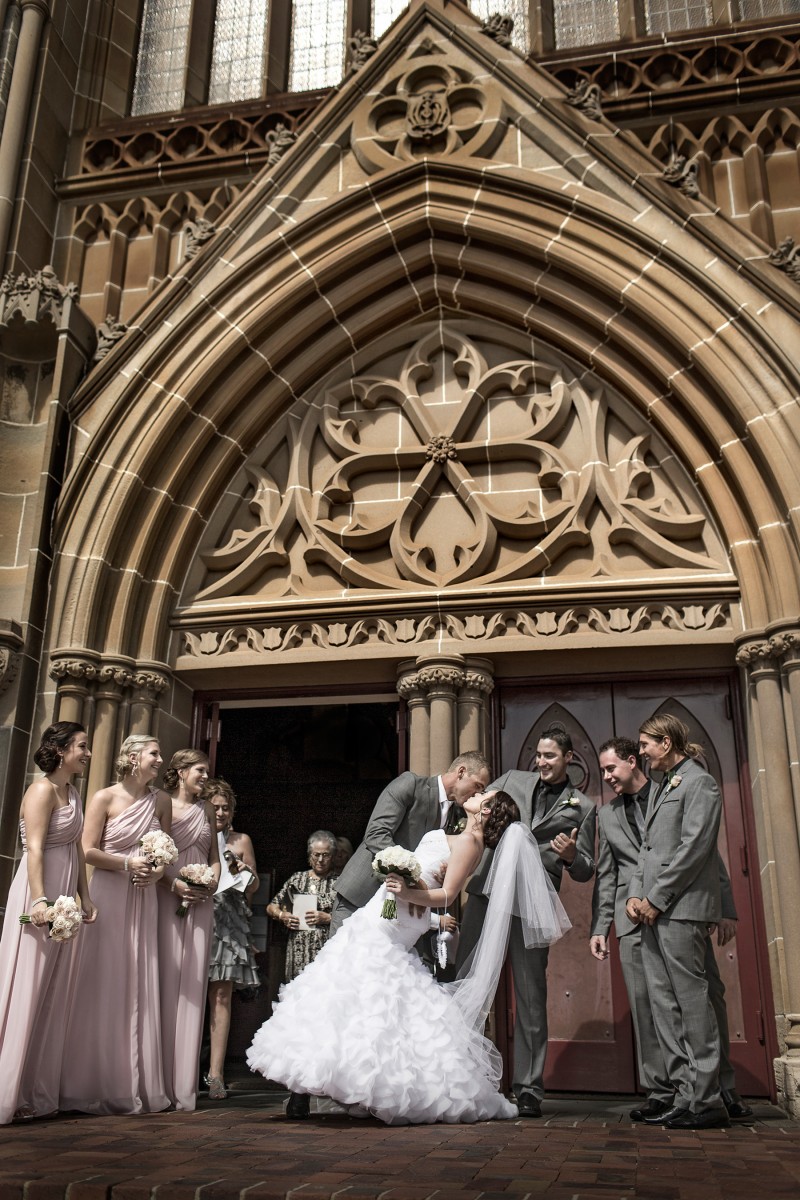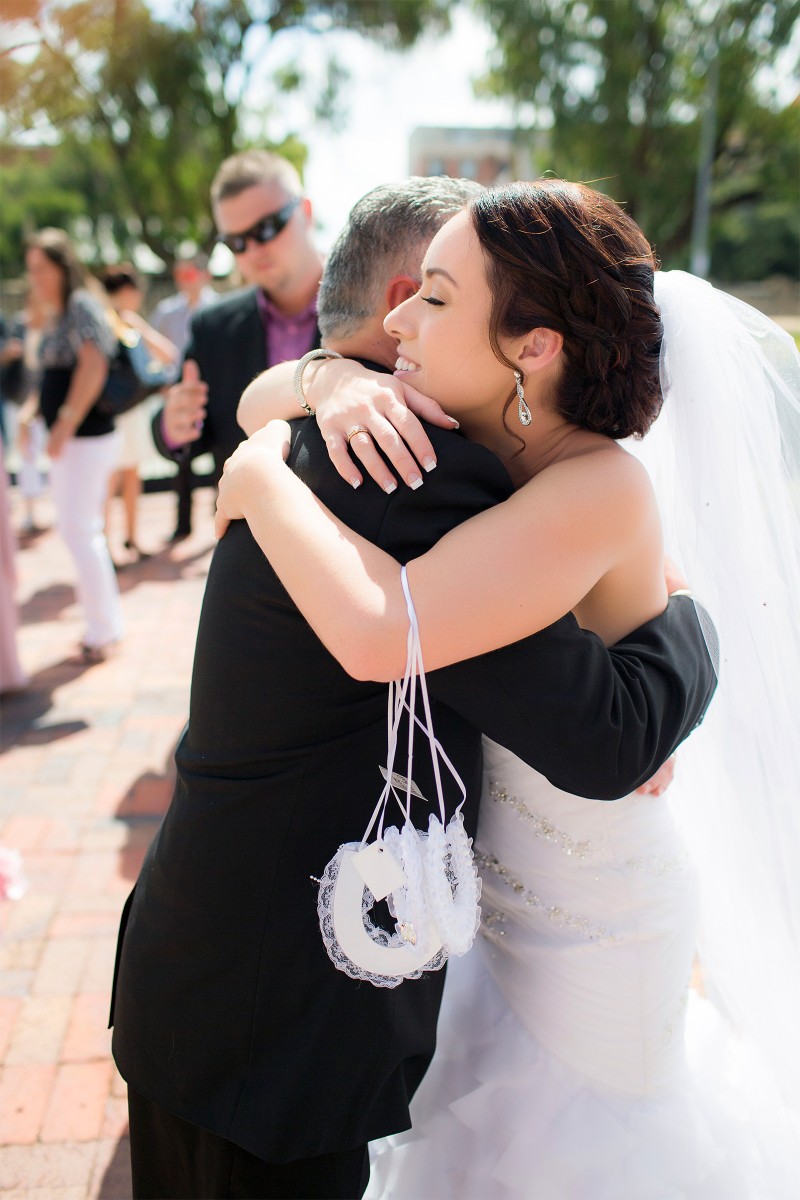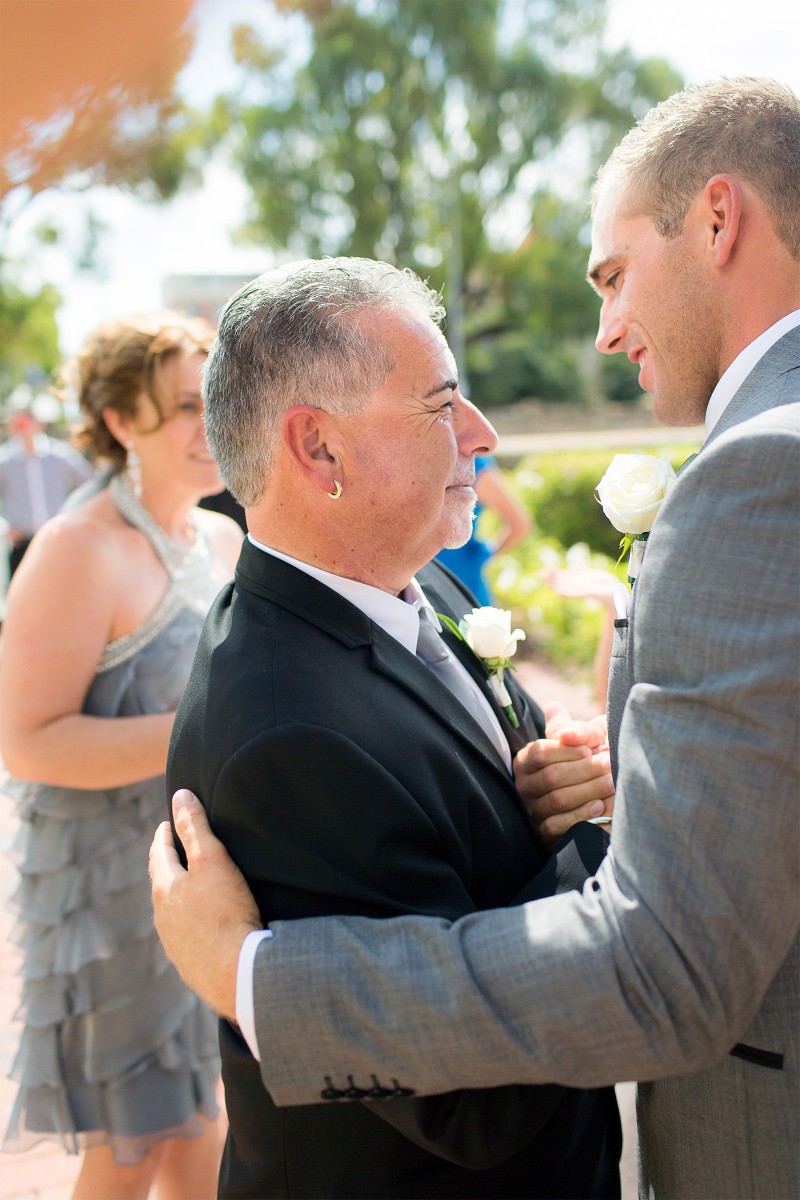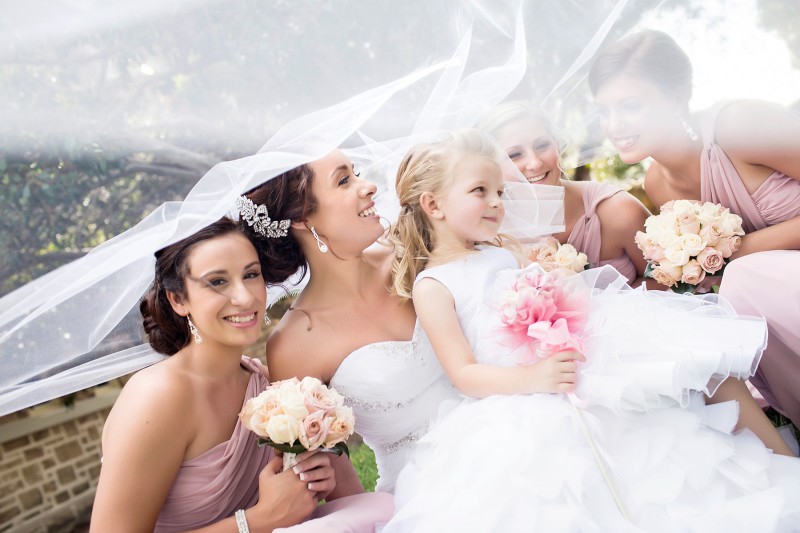 Rose bouquets to match the dusty pink one shoulder dresses were by Lush Creations.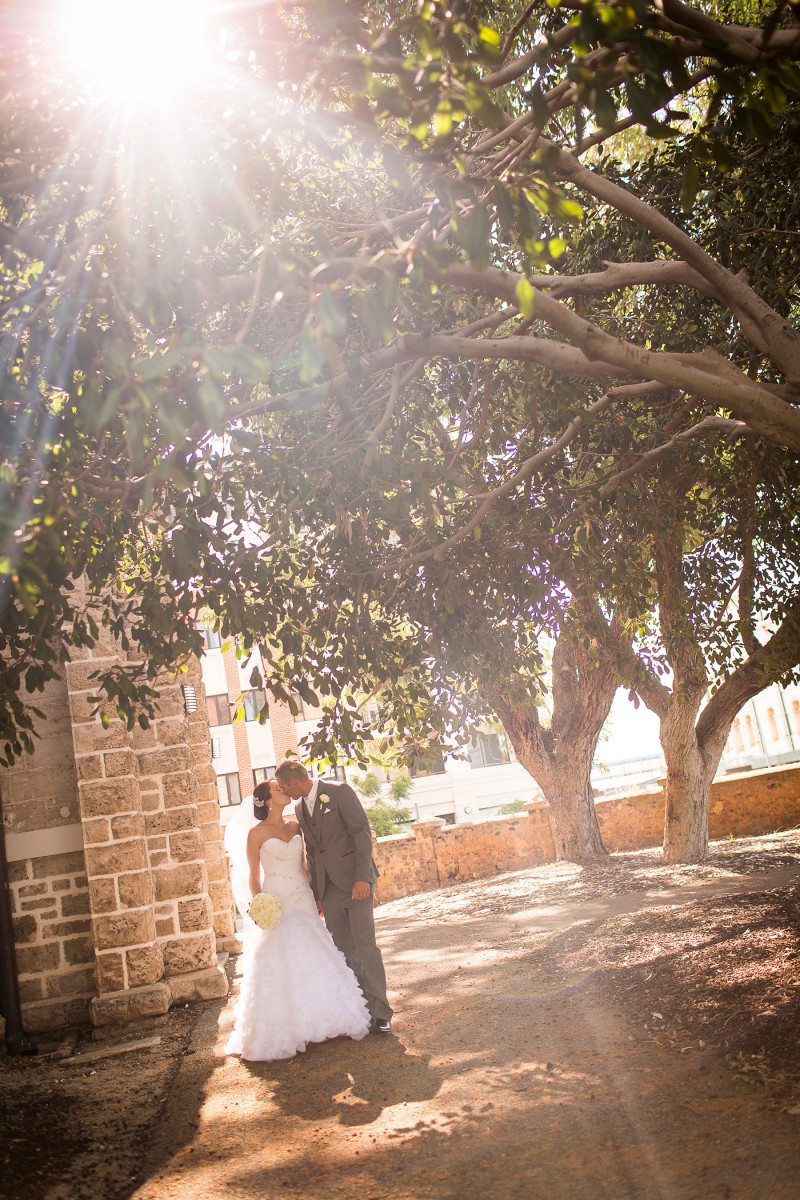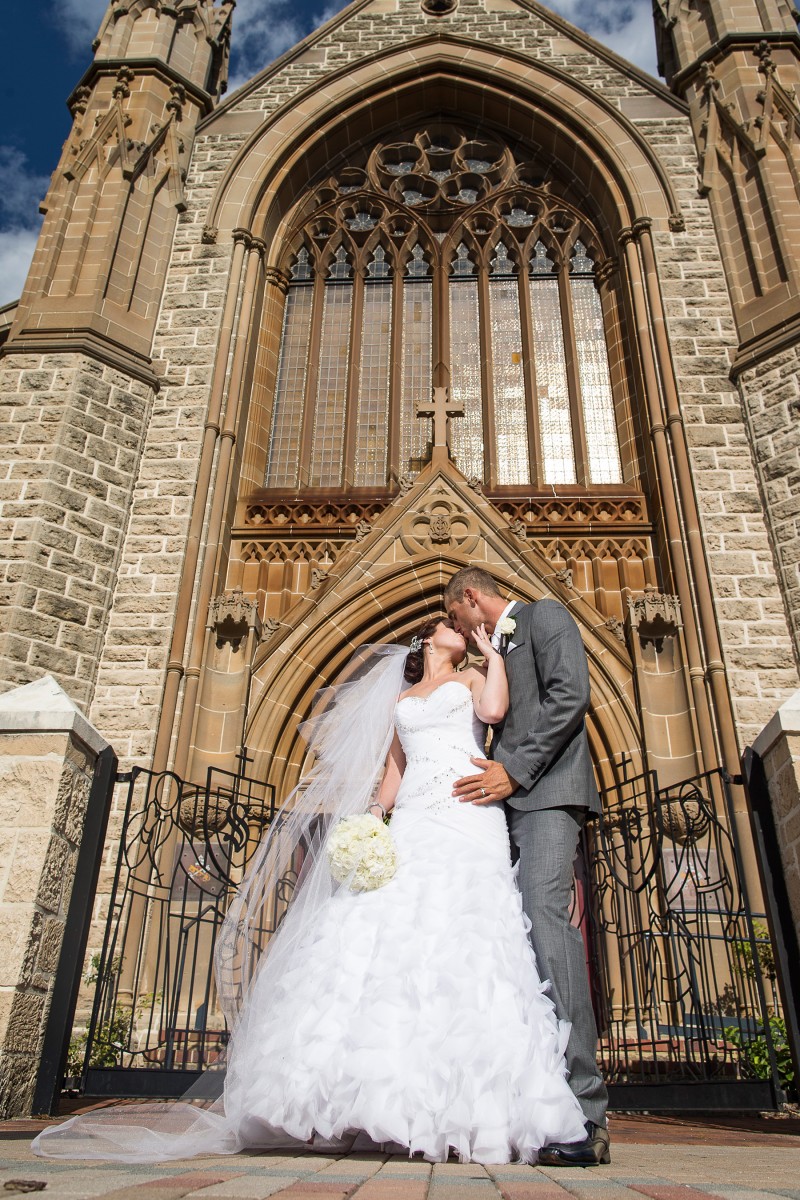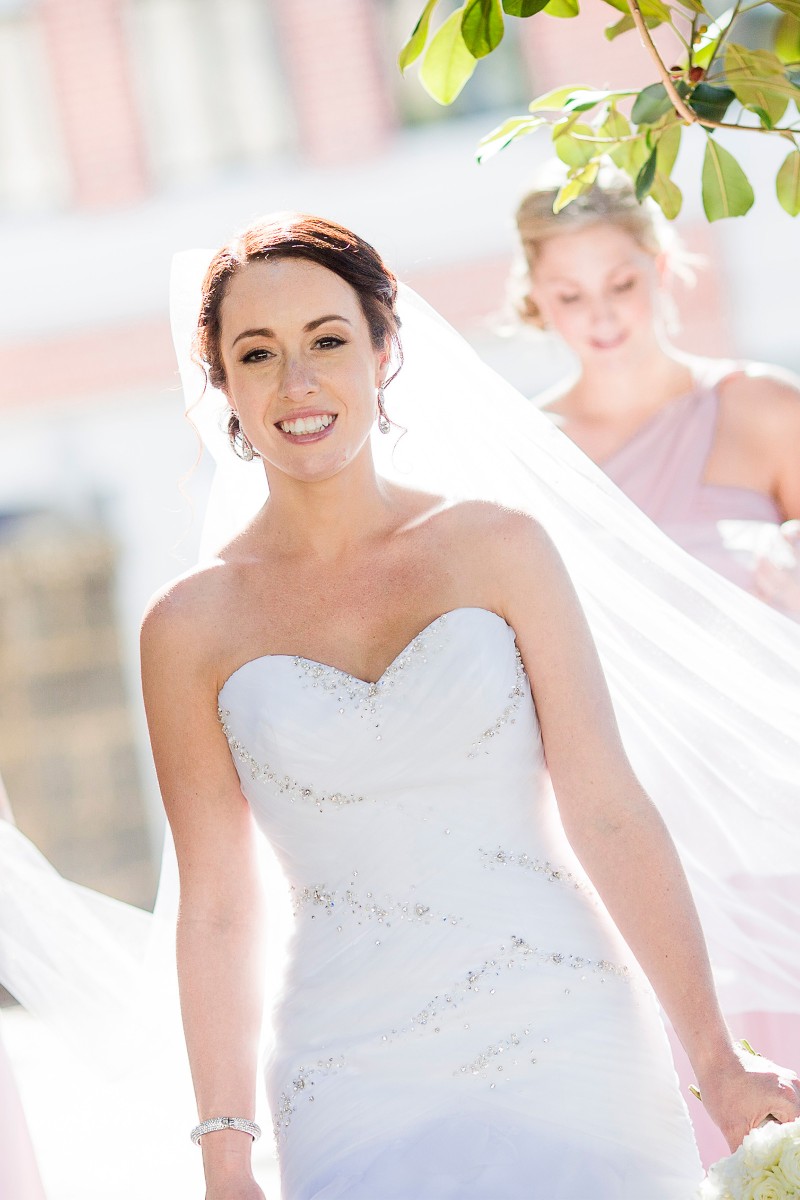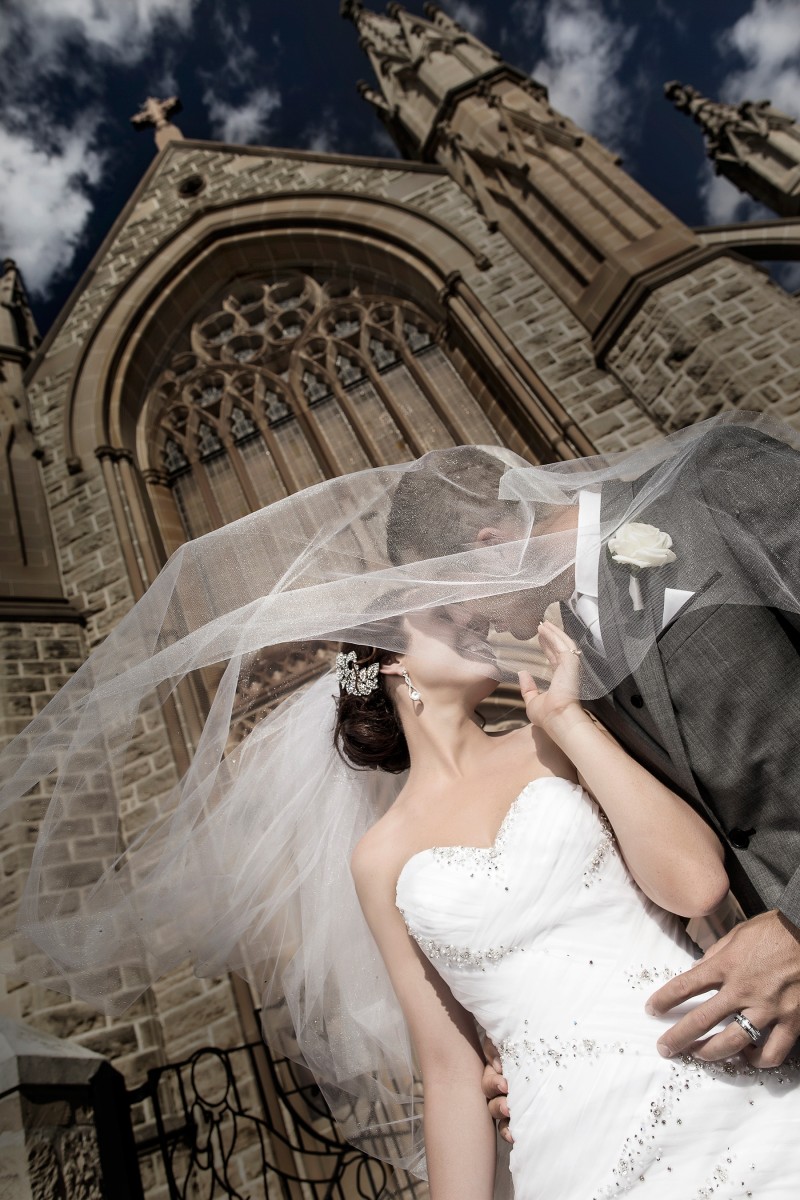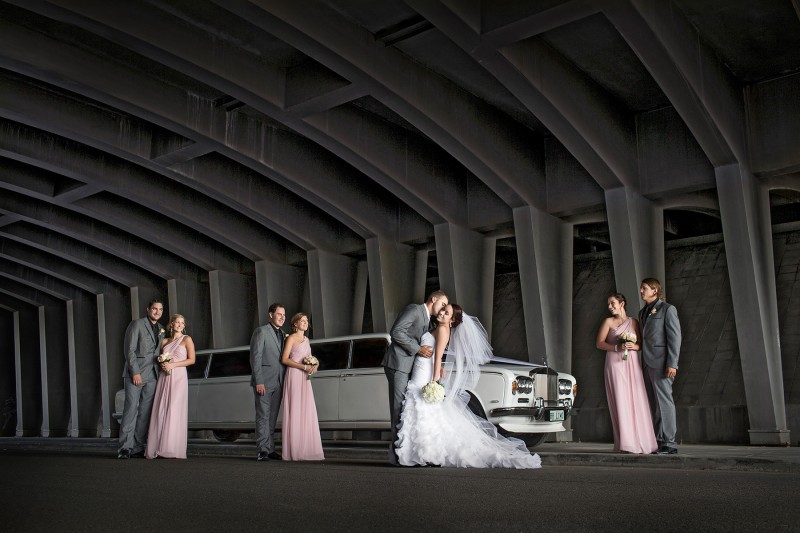 Fremantle provided the perfect backdrop for Steve Hughes Photography to work its magic.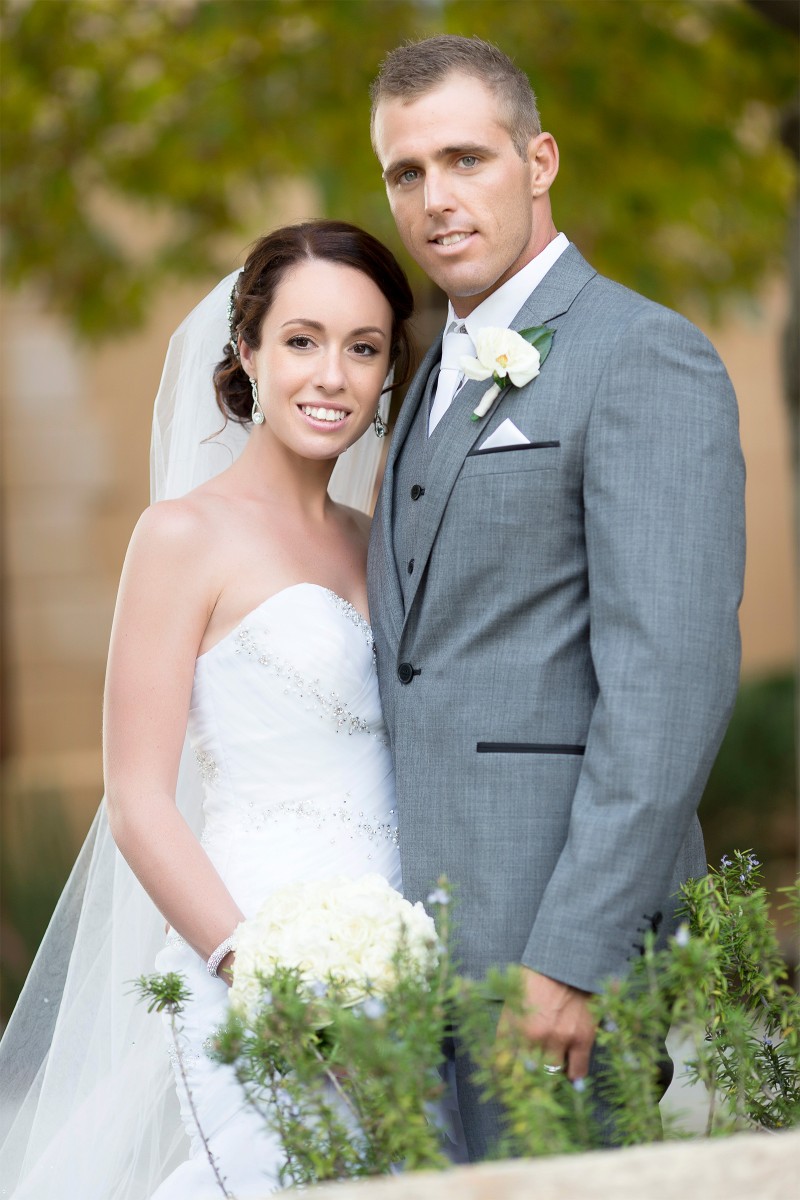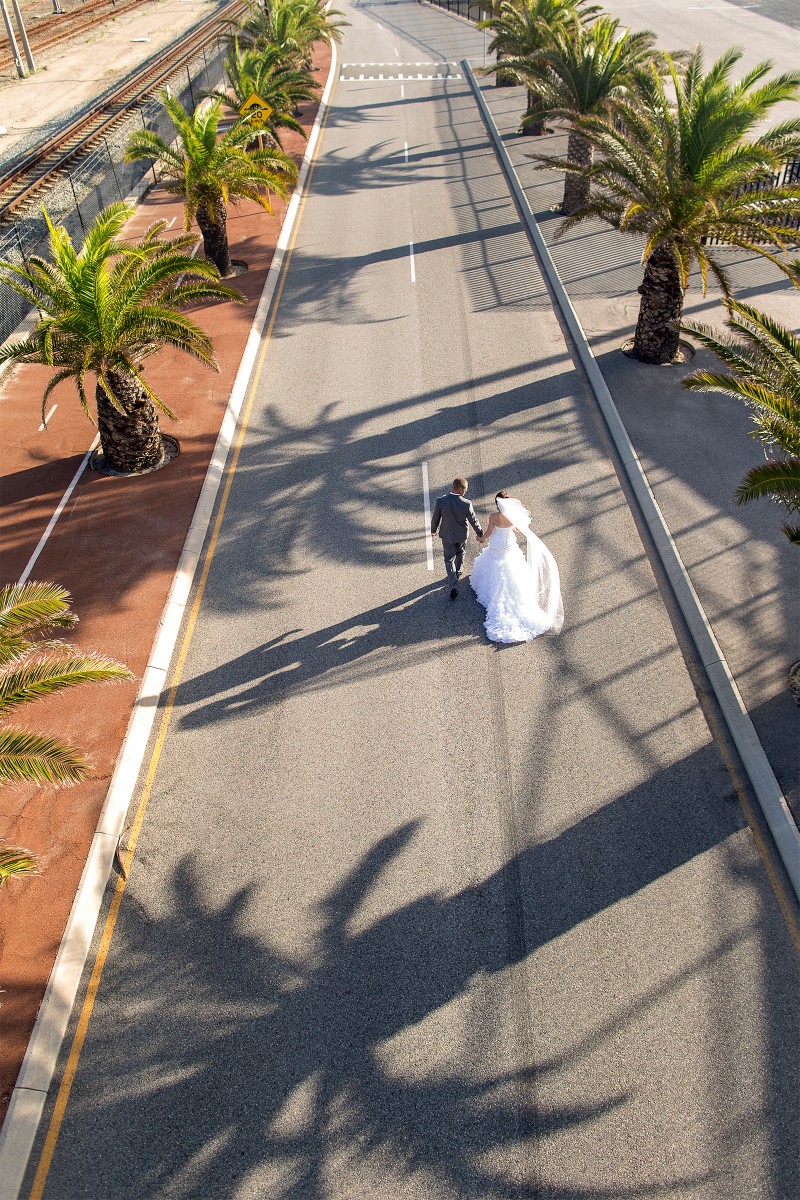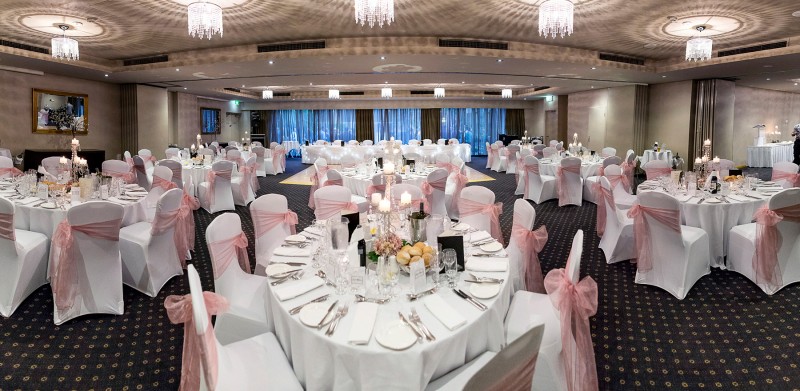 Karisa loved the intimate Indian Ocean suite, with its chandelier-adorned ceiling and candlelit tables.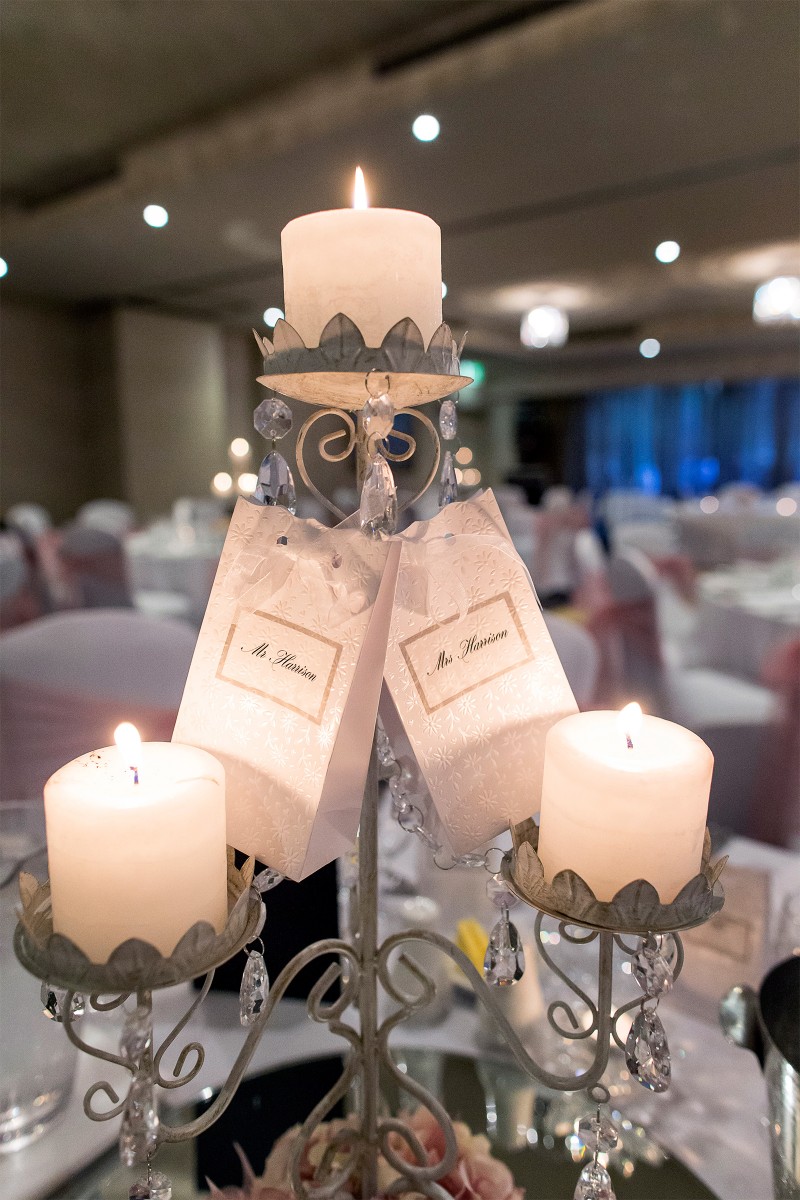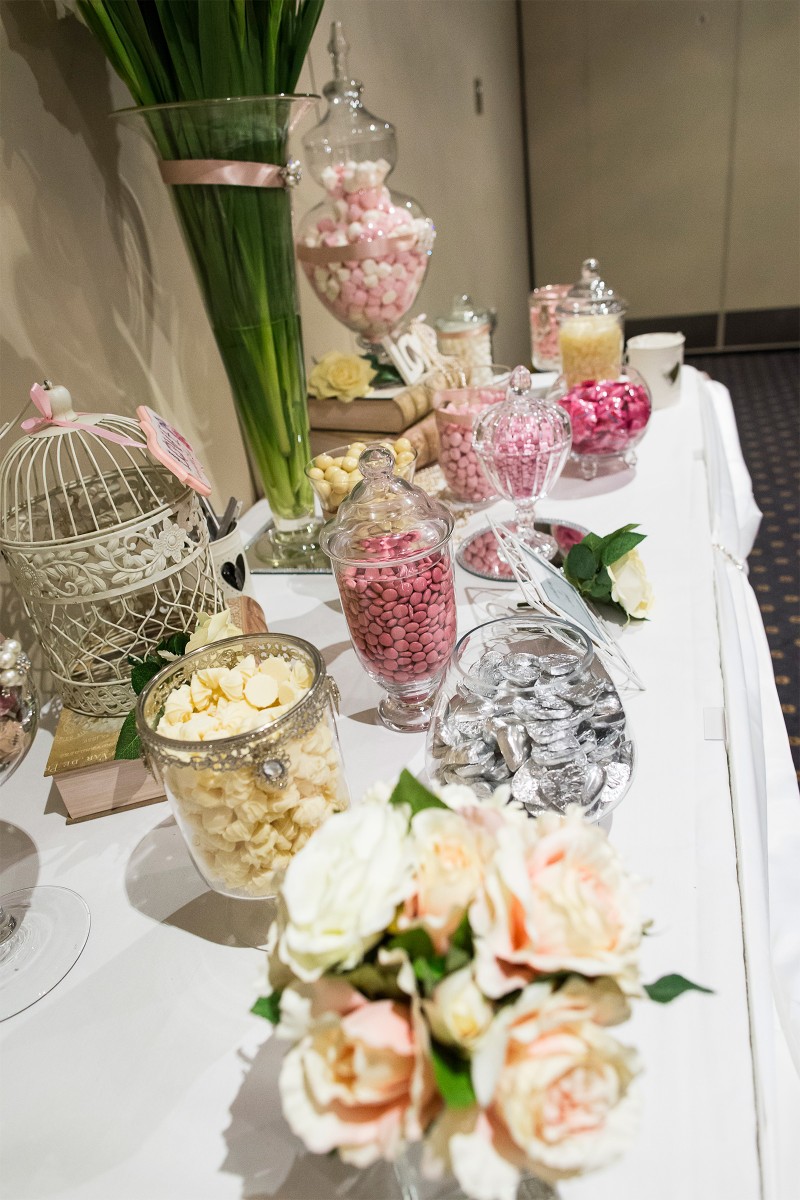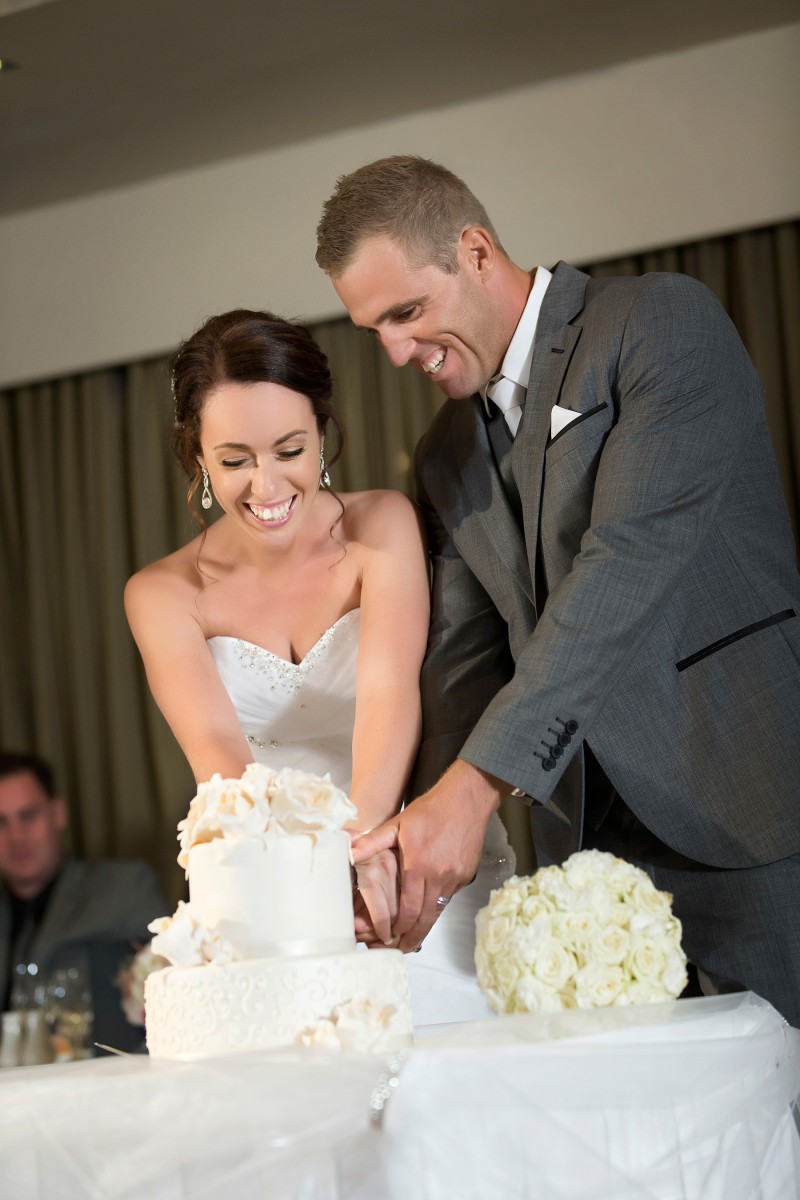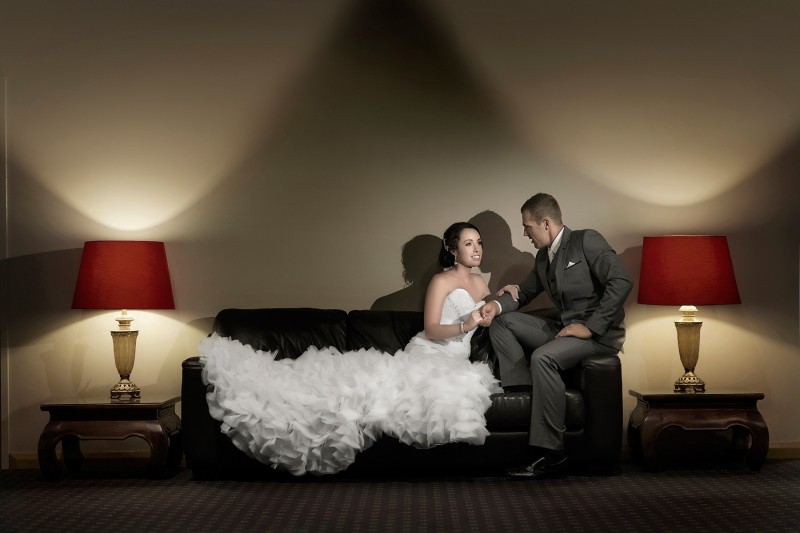 Photos courtesy of Steve Hughes Photography.
Featured Suppliers:
Bomboniere: DIY / Brides Accessories: Local shop / Brides Gown: Zoo Bridal / Brides Shoes: Instyle Shoes and Accessories / Bridesmaid Shoes: Spendless Shoes / Bridesmaids Accessories: Equip Accessories / Bridesmaids Dresses: Bridal Affair / Cake: Sandy's Cakes / Caterer: Esplanade Hotel Fremantle - by Rydges / Celebrant: Father Maher / Ceremony Music: Dominic Perissinotto / Ceremony Venue: Basilica of Saint Patrick / Entertainment: Roadshow DJ's and Events / Flowergirl Dress: Ollies place / Flowers: Lush Creations / Grooms Attire: Roger David / Grooms Shoes: Betts / Groomsmen Attire: Roger David / Groomsmen Shoes: Betts / Hair: Janelle Mifflin / Honeymoon: Kuala Lumpur; Phuket / Invitations: DIY / Lolly Buffet: Delia Apelgren / Makeup: Daniella Piscopo / Photobooth: Face Booth / Photographer: Steve Hughes Photography / Rings: Michael Hill Jewellers / Transport: West Coast Limousines / Venue: Esplanade Hotel Fremantle - by Rydges / Venue Decor: Total Ecstasy / Videographer: 21st Century Video Productions / Wedding Planner: Belle Johnstone