count: 0
final comp type:
latest ending comp date:
todays date: 2021-12-07 06:53:03
this is when the voting should NOT show
2021-12-07 06:53:03 -
Caught hiding in your boyfriend's bathroom isn't the ideal way to meet your future in-laws.
But lucky for Saskia Livingstone, even at 16, Matthew Bebe knew she was 'the one' and fought to keep seeing her. "We were told we were never to see each other again however Matt [now 25] knew better," explains Saskia, 26. "He told me with tears in his eyes, "you need to have faith in us; I have faith in us."
She adds, "I did, and proving we shared something truly meaningful, soon enough I became a truly loved and valuable part of his beautiful family."
Saskia says despite the ups and downs (which any couple would have being together since 16!), she and Matthew always knew they were meant to be. "As we grew together we made plans for our future, sharing a love of all things fun and taking every opportunity to go snowboarding, surfing, camping, water skiing – because life is one big adventure when we're together."
The nurse and engineer chose Thailand for their destination wedding as it held a special place in their hearts. "[It's] a place of pristine beaches, island hopping and a beautiful culture of happy faces and grateful hearts," says Saskia. "A place of crystal clear oceans, hidden paradises and untouched natural beauty."
They were married on February 26, 2014 in Koh Samui. "We knew we wanted to get married the year we'd be celebrating 10 years together."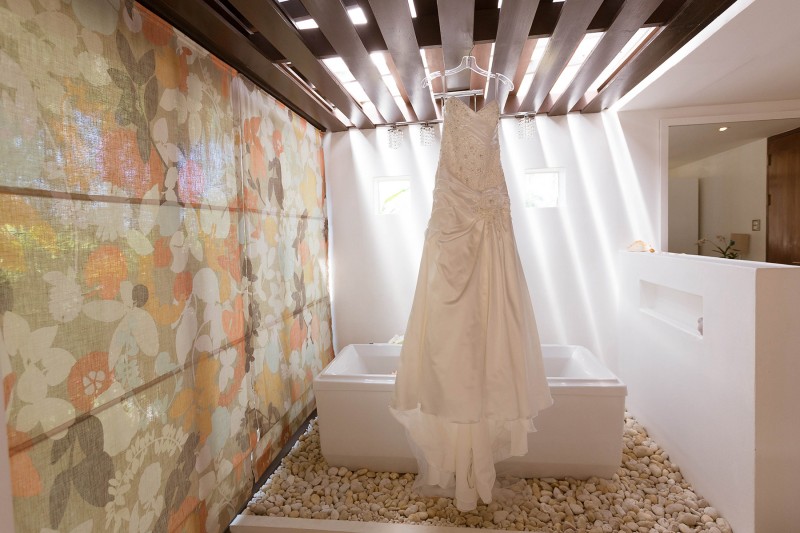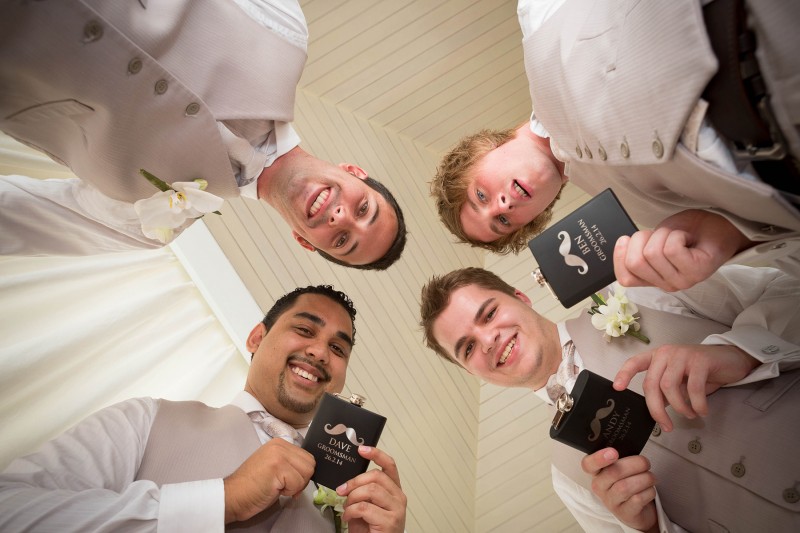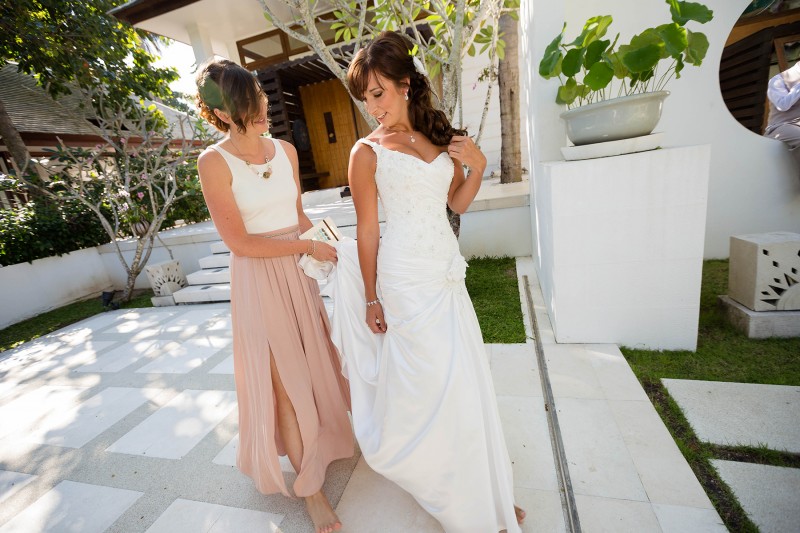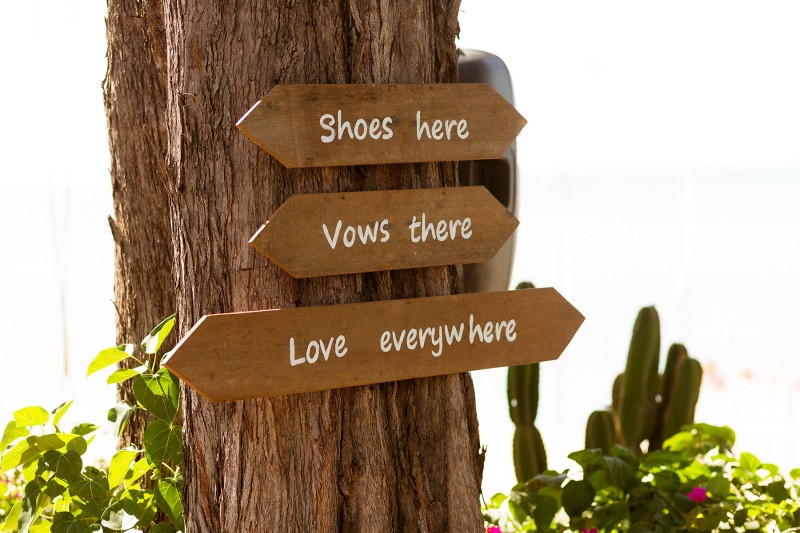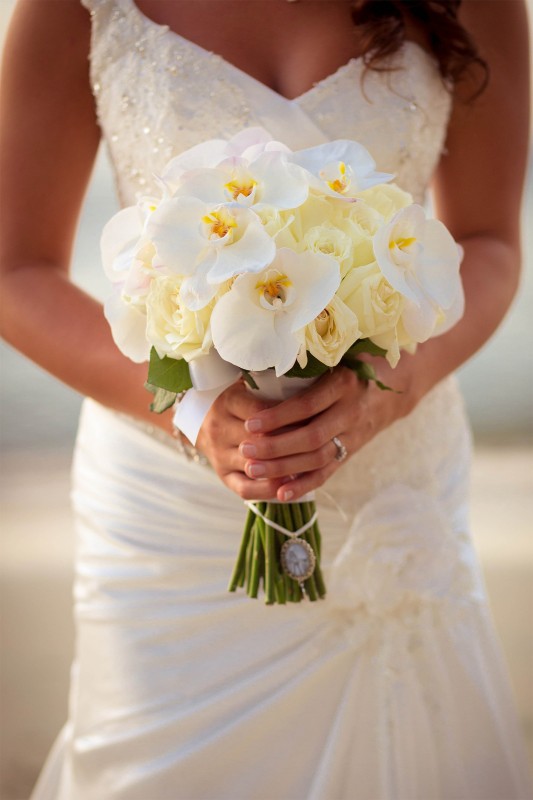 Saskia'a gown was from Impression Bridal.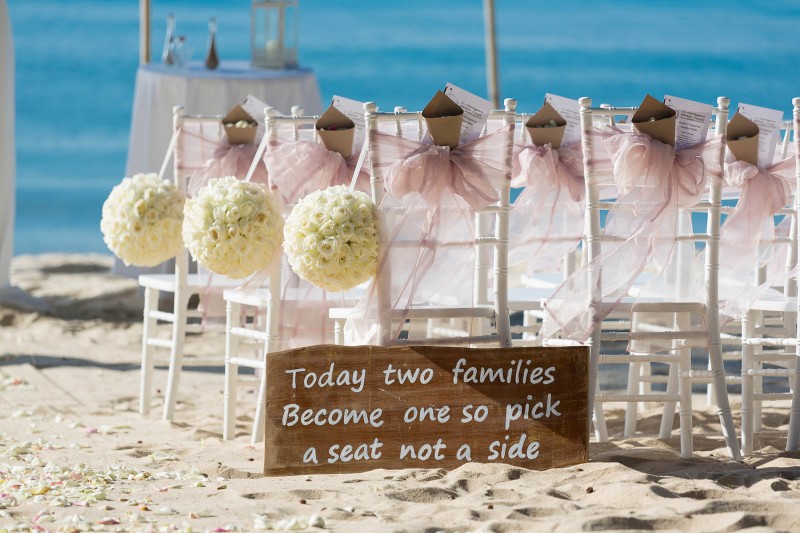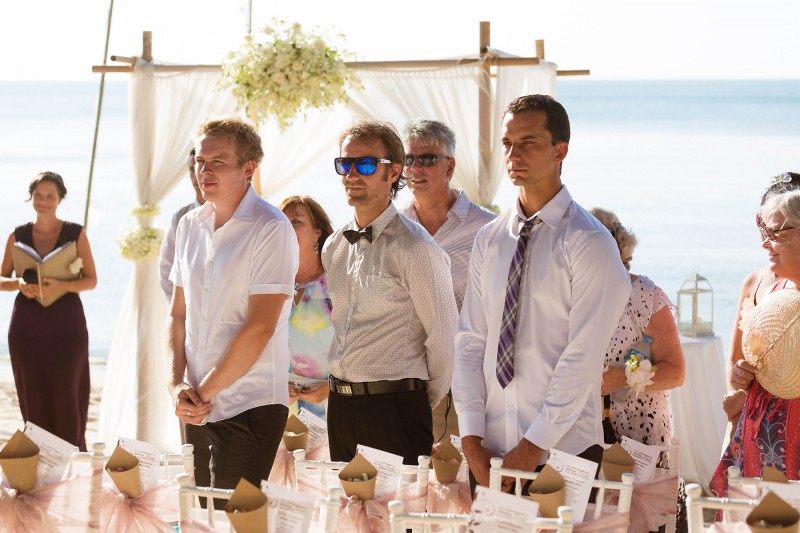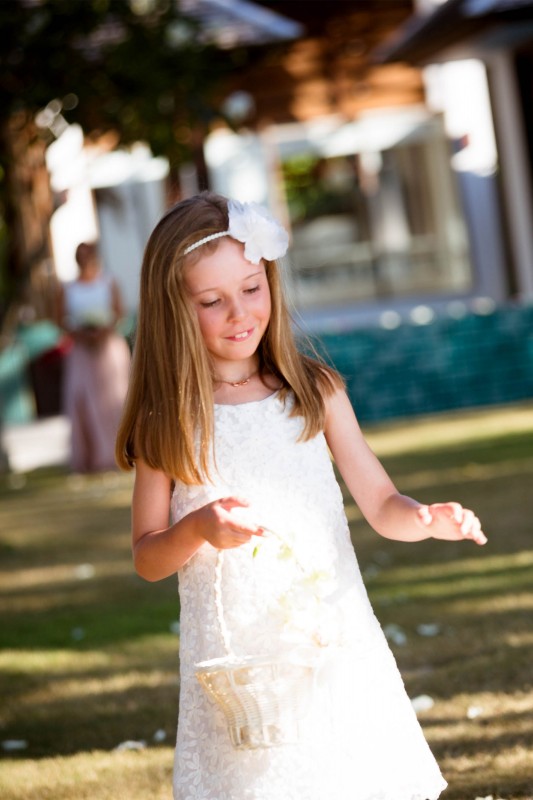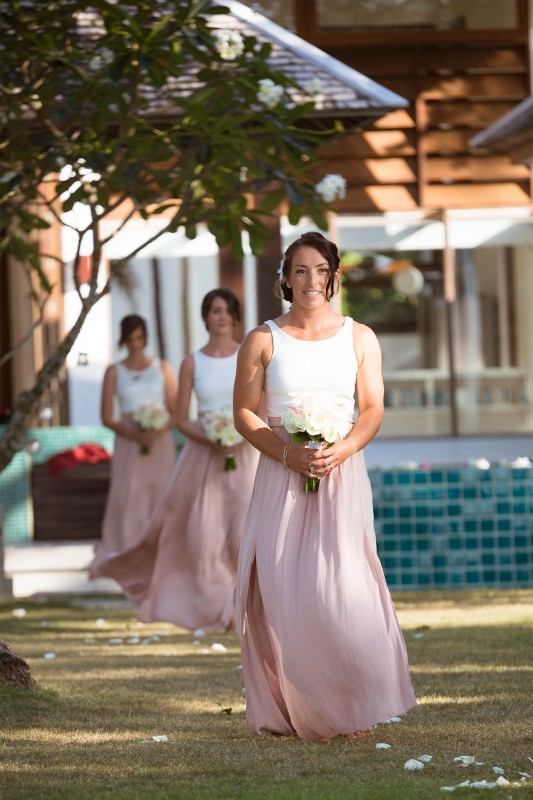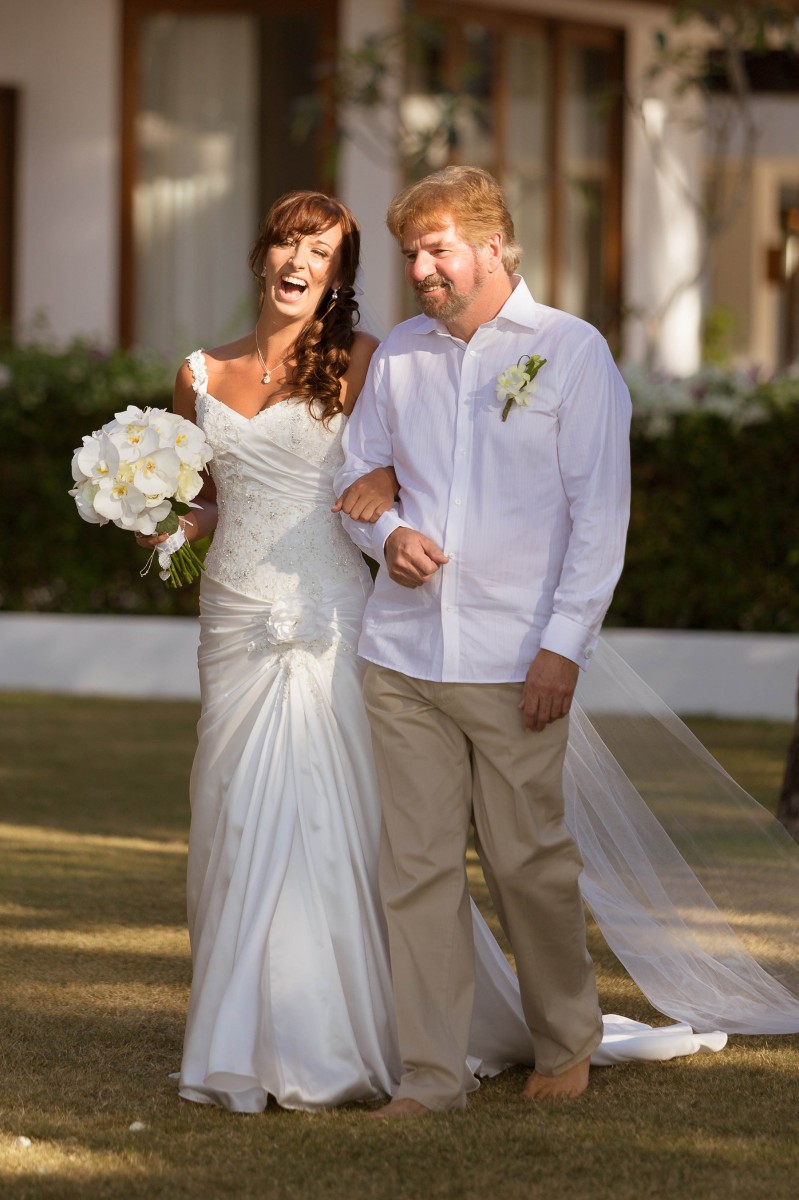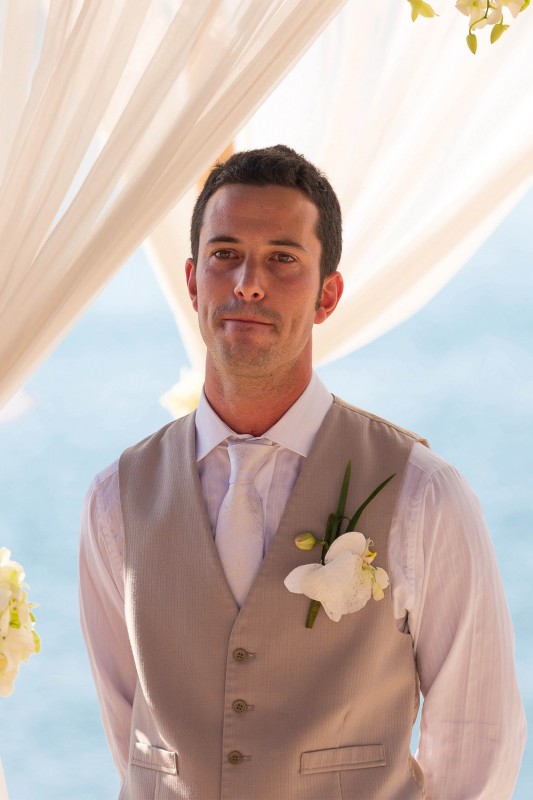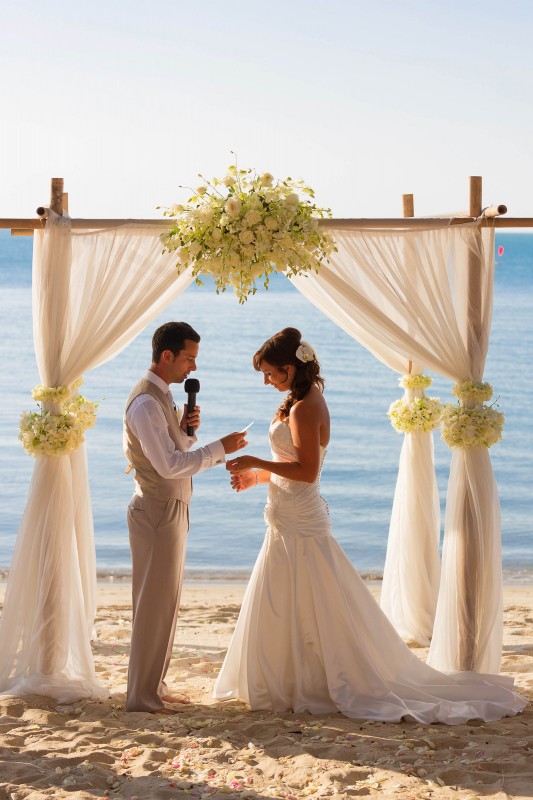 "The naturally beautiful surrounds of our beachfront ceremony were complemented with a simplistic bamboo alter," says Saskia.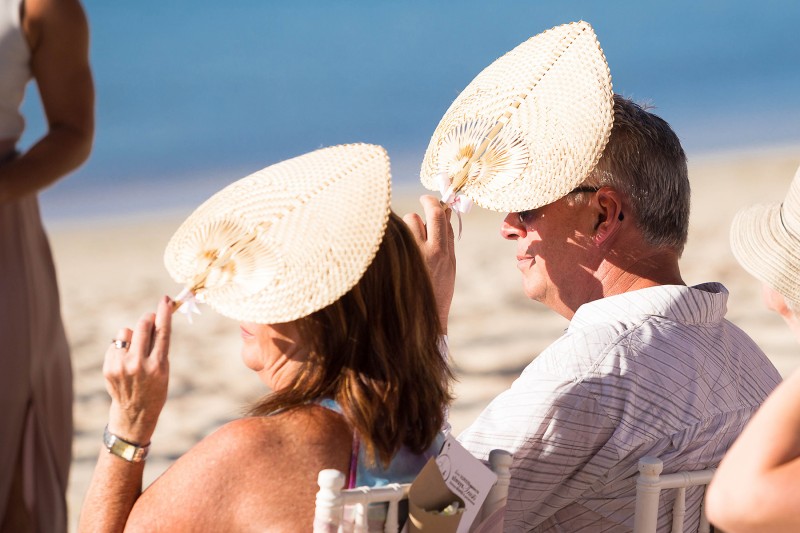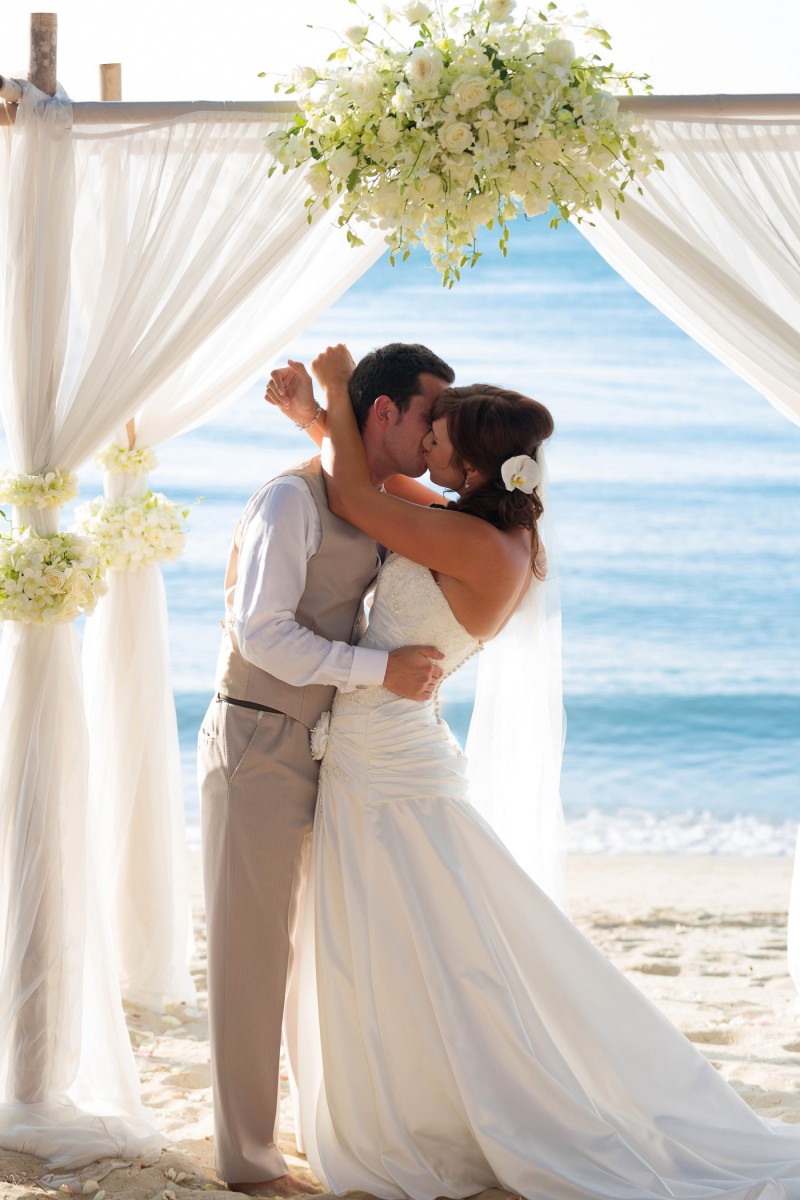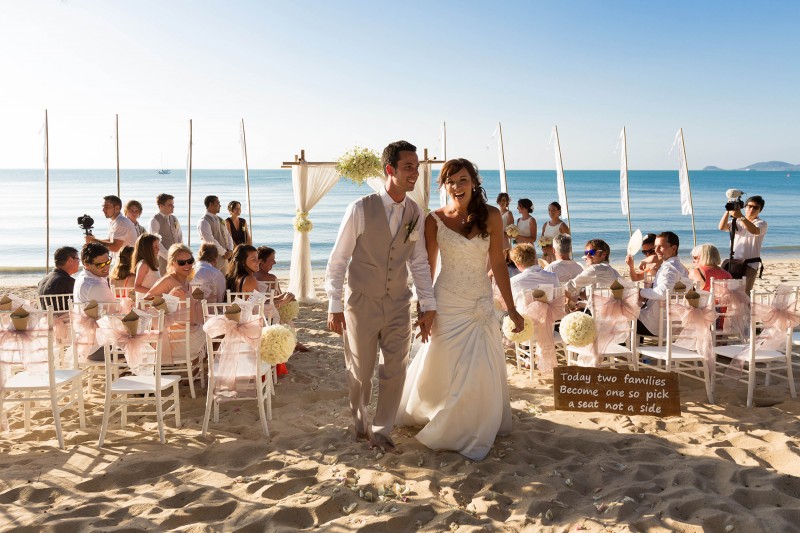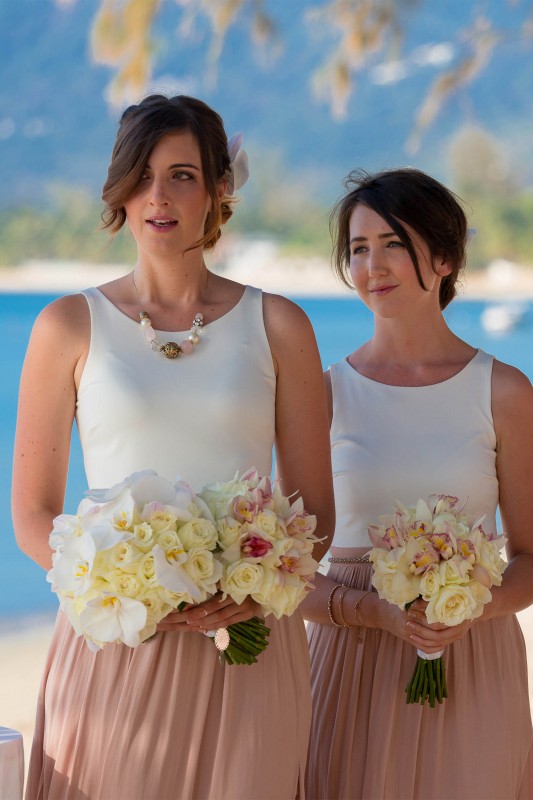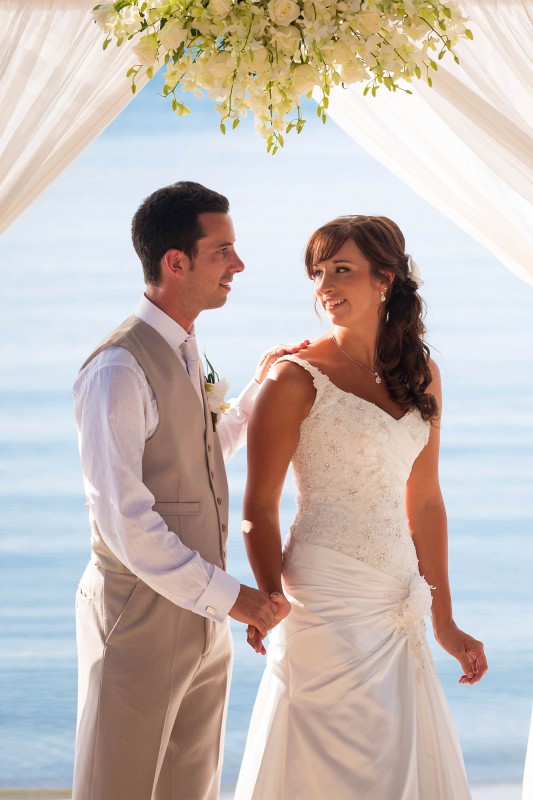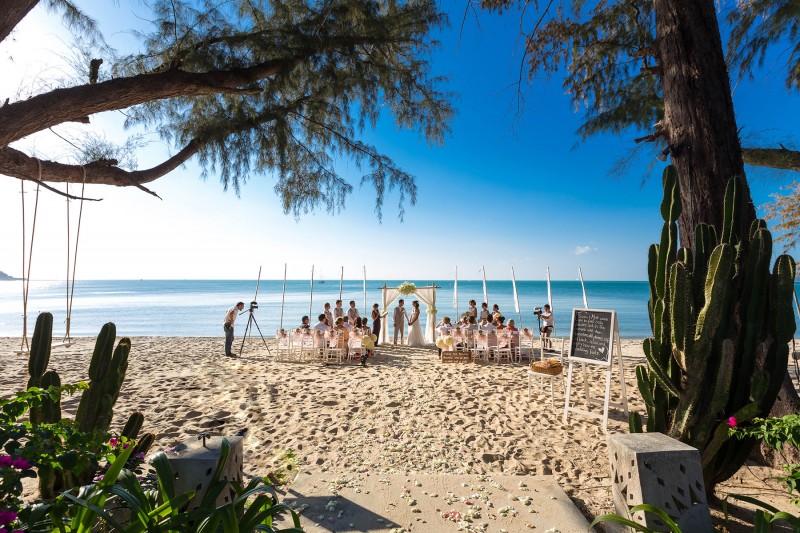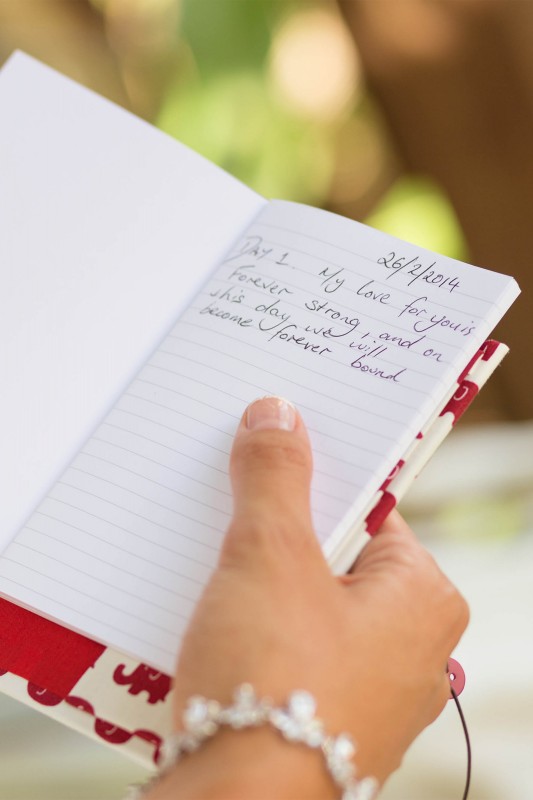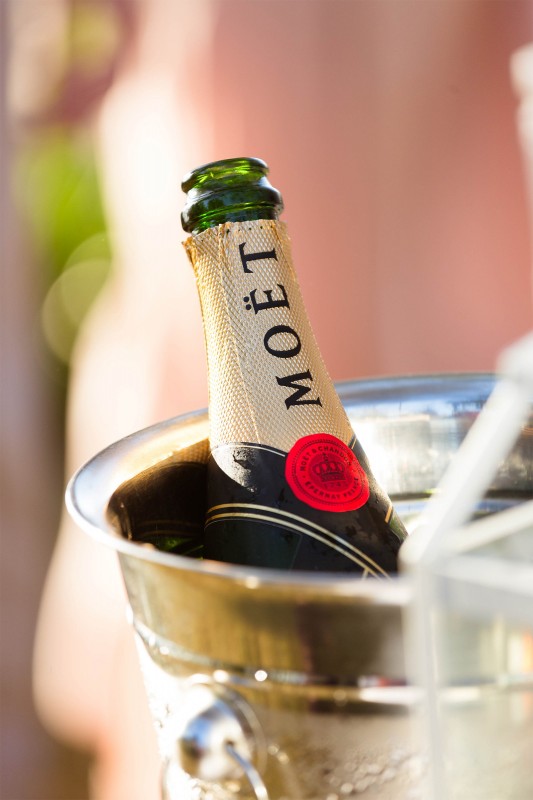 "With a sparkling ocean lapping at the shore and the warm afternoon sun pouring across the beach, we allowed our ceremony location to speak for itself," the bride recalls.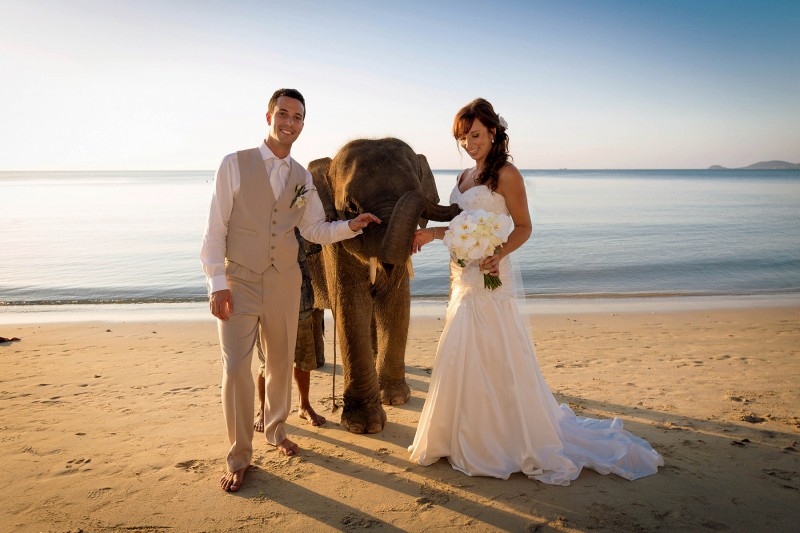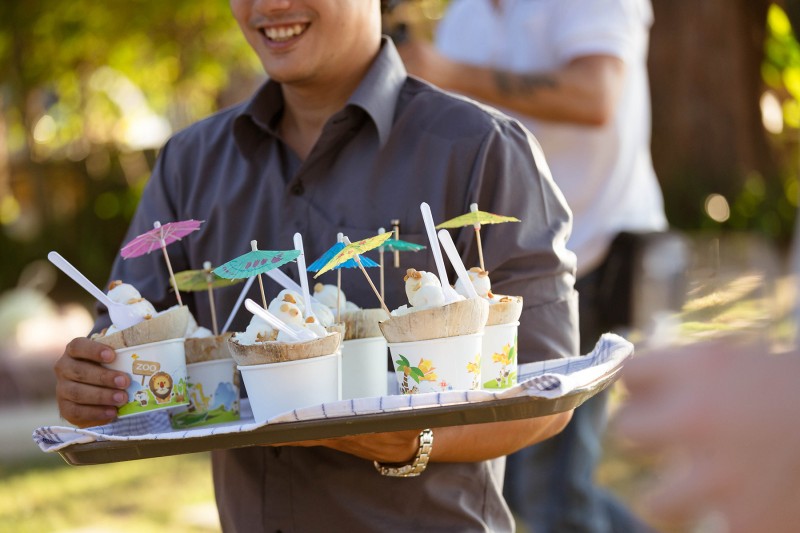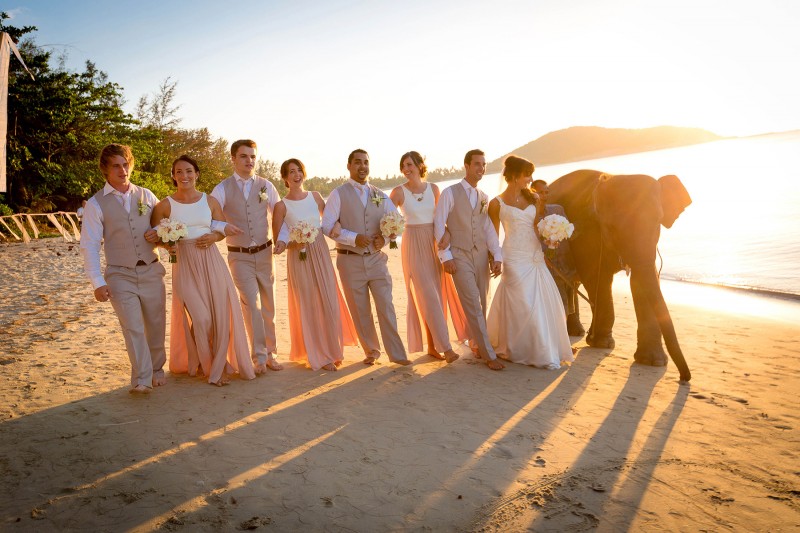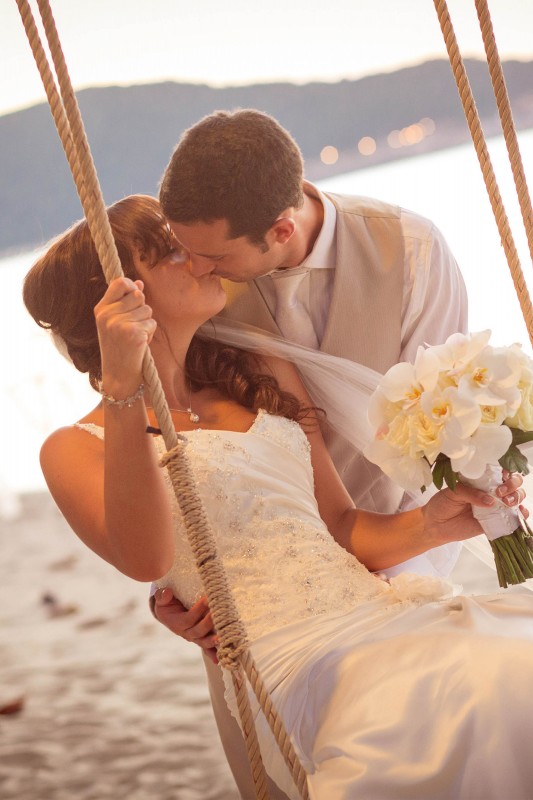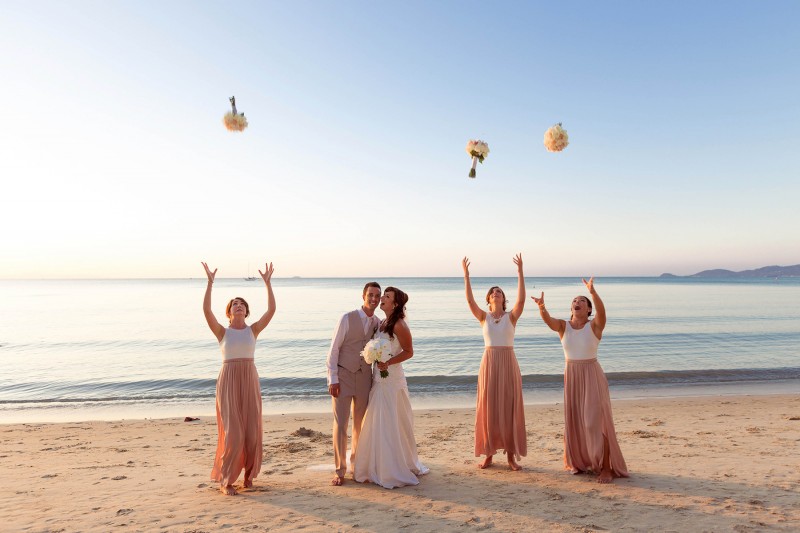 The bridesmaids were dressed and accessorised by Forever New.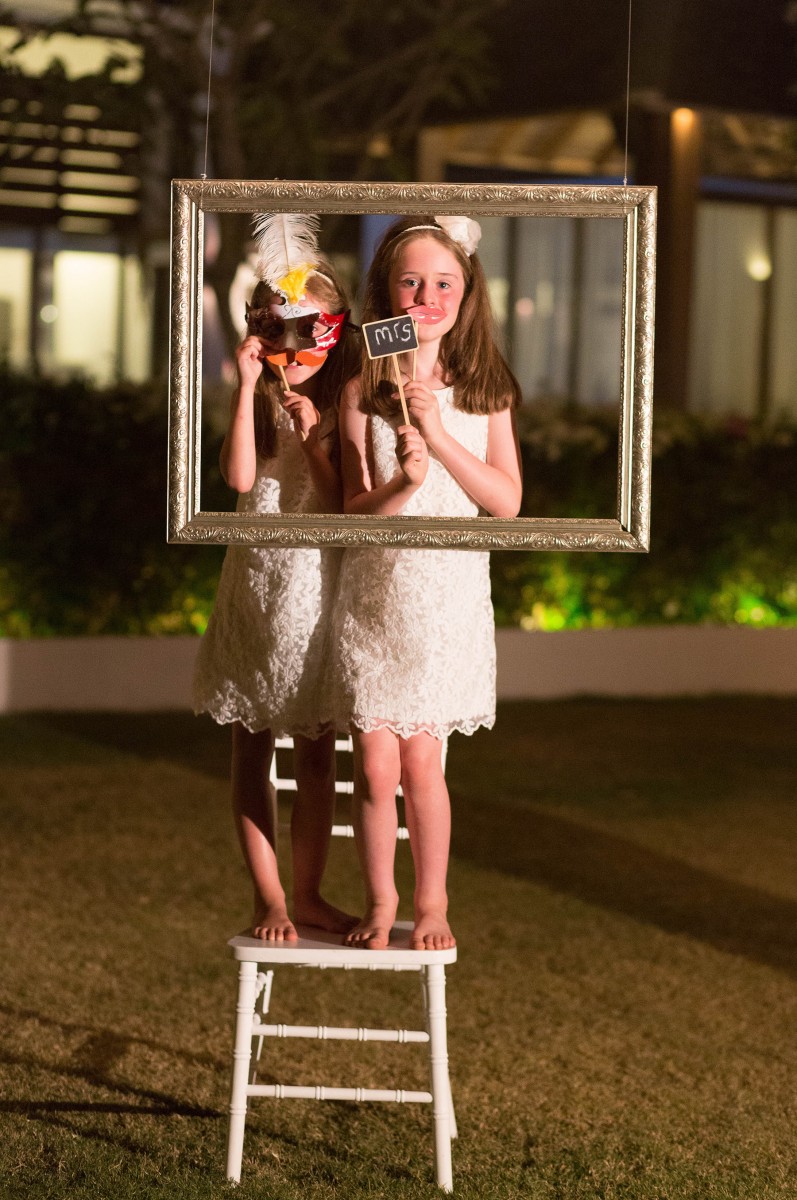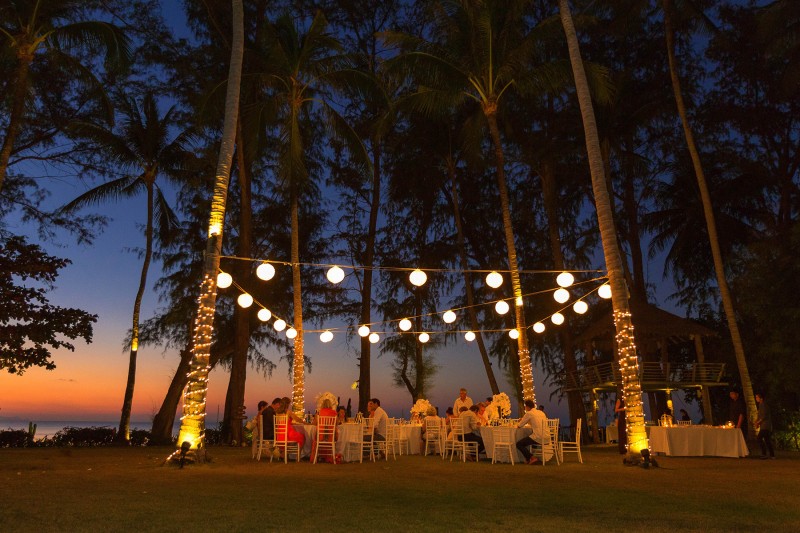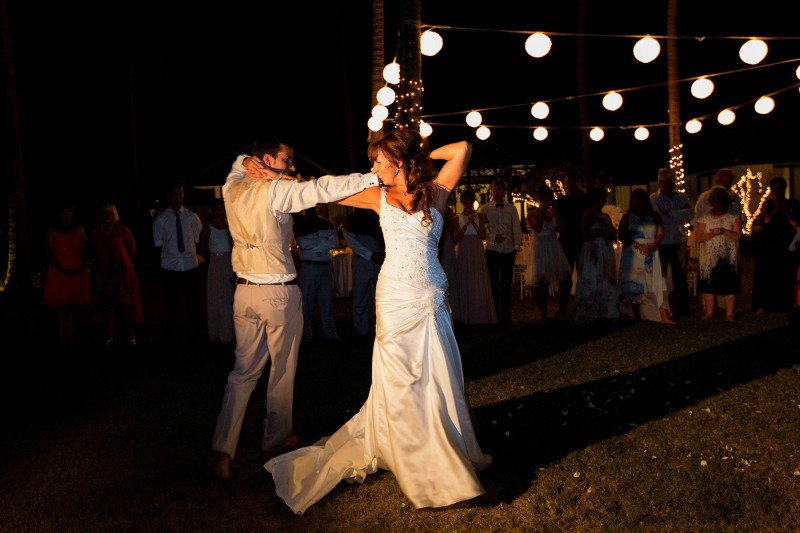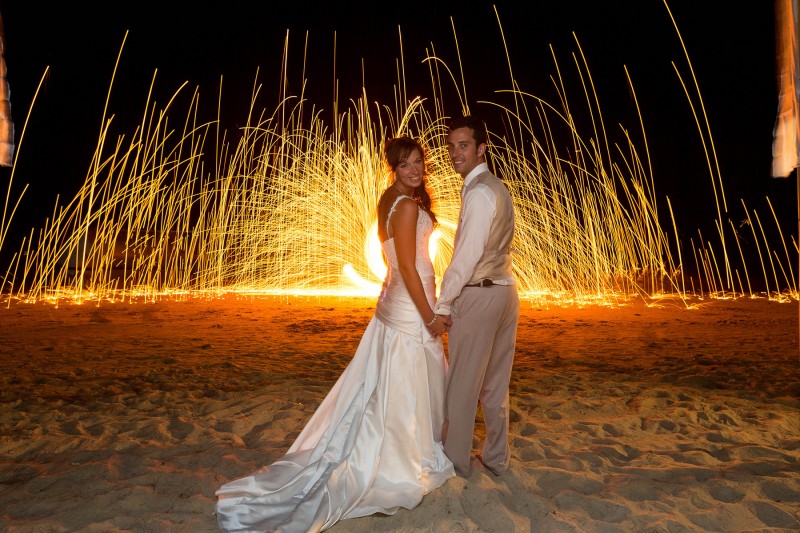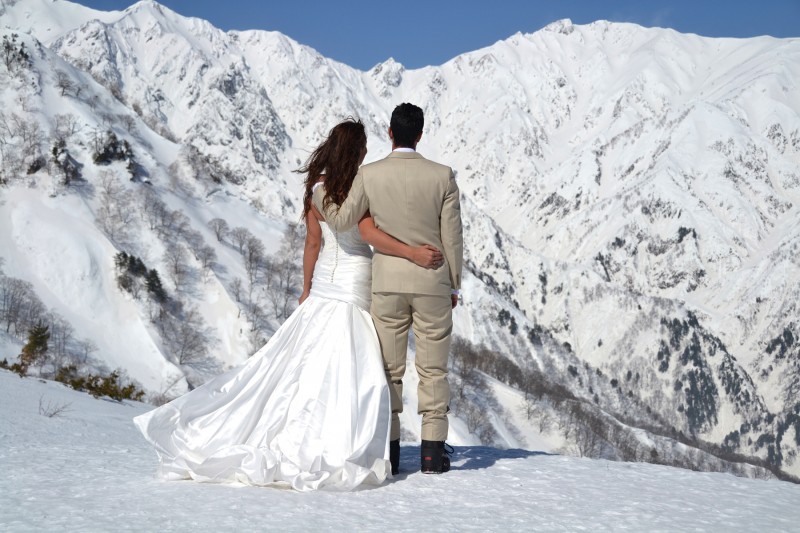 Saskia dressed back into her wedding gown for their snow holiday in Japan. "The staff at Aqua Alpine convinced me to go to the summit for the photos and then snowboard back down in my dress!"
Photos courtesy of Koh Samui Photography.
Video courtesy of The Baci Productions.
Featured Suppliers:
Bomboniere: DIY / Brides Accessories: Angus & Coote Jewellers; Prouds Jewellers / Brides Gown: Impression Bridal / Brides Shoes: Barefoot sandals / Bridesmaids Accessories: Forever New / Bridesmaids Dresses: Forever New / Celebrant: Alexand / Ceremony Music: Own playlist / Flowergirl Dress: Target; Lovisa / Flowers: Dreamcatcher's Weddings & Events / Grooms Attire: Ferrari Formalwear & Bridal / Groomsmen Attire: Ferrari Formalwear & Bridal / Hair: Dany Lopez Hair and Makeup / Honeymoon: Casas del Sol; Bottle Beach Resort; Aqua Alpine Hakuba; / Invitations: DIY / Makeup: Dany Lopez Hair and Makeup / Photobooth: Dreamcatcheru2019s Weddings & Events / Photographer: Koh Samui Photography / Rings: Michael Hill / Venue: Ban Suriya Private Villa / Venue Decor: Dreamcatcheru2019s Weddings & Events / Videographer: Baci Productions / Wedding Planner: Dreamcatcheru2019s Weddings & Events