count: 0
final comp type:
latest ending comp date:
todays date: 2021-11-30 05:53:10
this is when the voting should NOT show
2021-11-30 05:53:10 -
Looking for love? There's an app for that.
Siti Bilton, 27, and Justin Taylor, 30, met using the application Are You Interested? It was a stretch for romance though, with the couple living on opposite sides of Australia. "He lived in Brisbane and I lived in Perth," explains Siti. "I never thought I'd end up with somebody from the other side of Australia but I did." In Malay tradition, Justin romantically proposed to Siti in front of their immediate family and friends.
In continuing the cultural tradition, the couple didn't see one another a week before the big day! "I'm so glad we did that, because on the day of our ceremony the love that we felt for one another was indescribable," smiles Siti.
Their Malay wedding on May 31, 2014 was decorated with the "lush" white and pinks they both desired. "Justin and I both agreed on the all white/ivory with blush pink look for our ceremony as the colours would best represent us being the fresh newlyweds. We wanted to give the same vibe to our guests," says Siti.
The pair were over the moon with Paul Winzar's work as photographer. "The love, happiness and wonderful spirit we shared on the day shows in all of our wedding photos," praises Siti.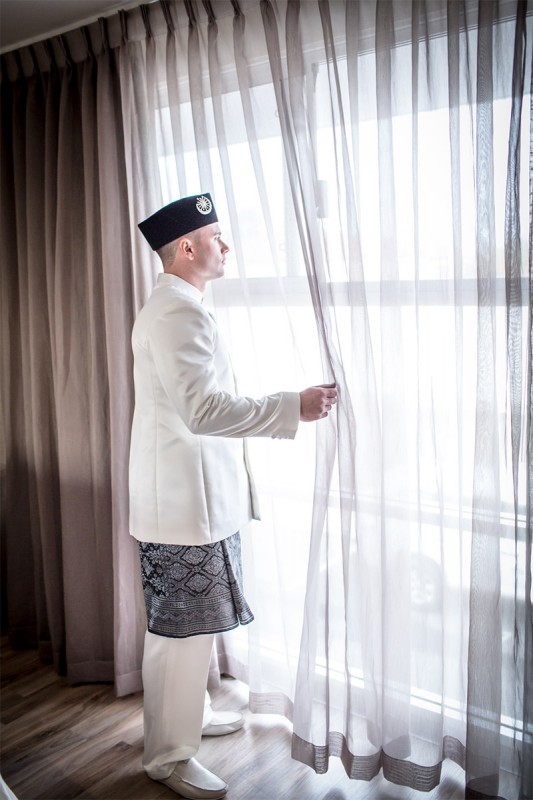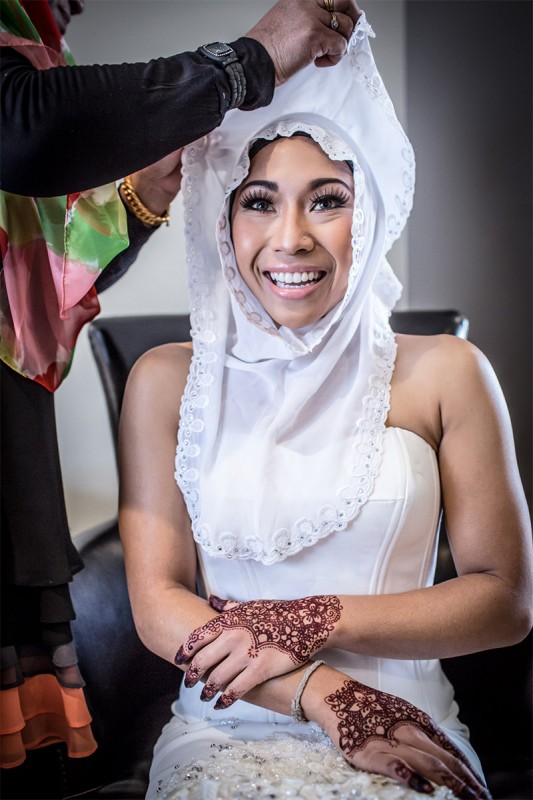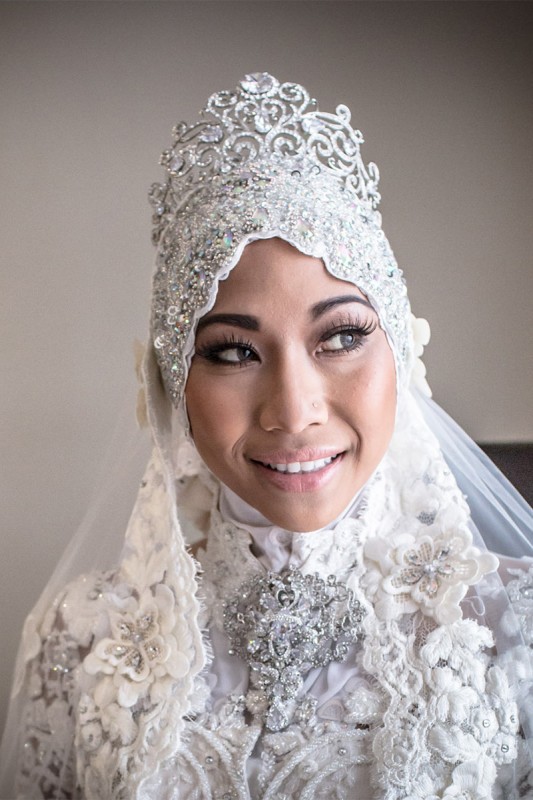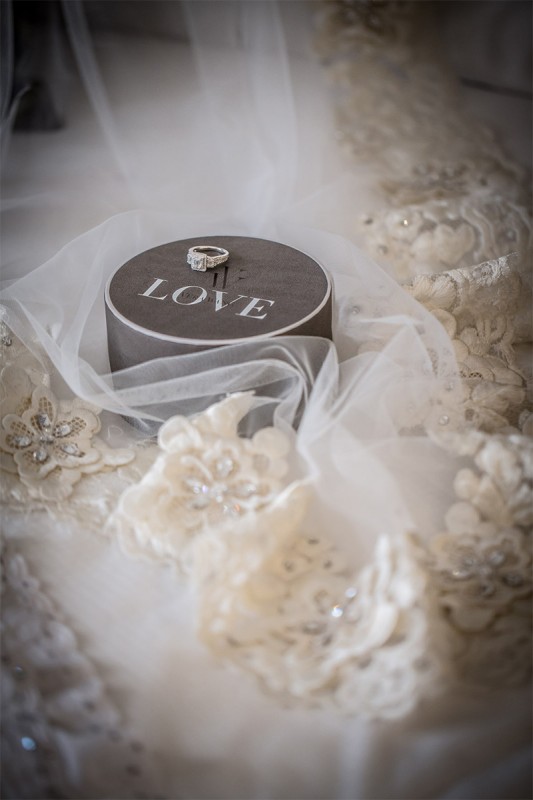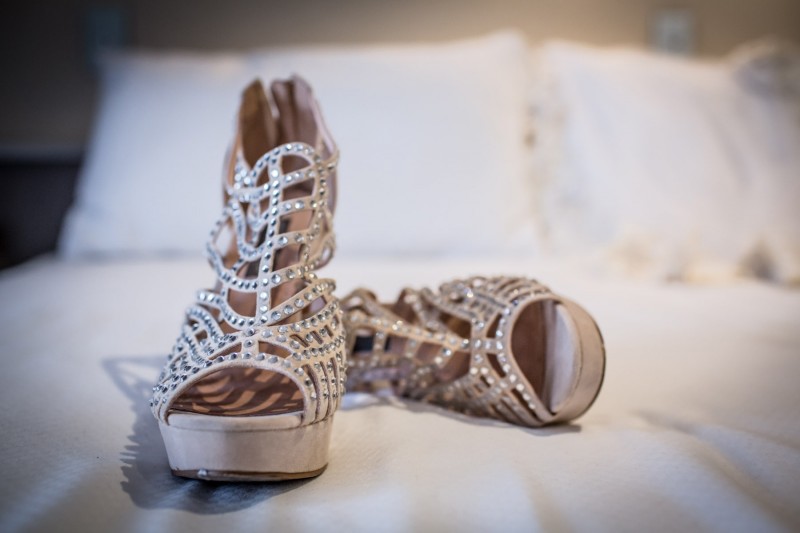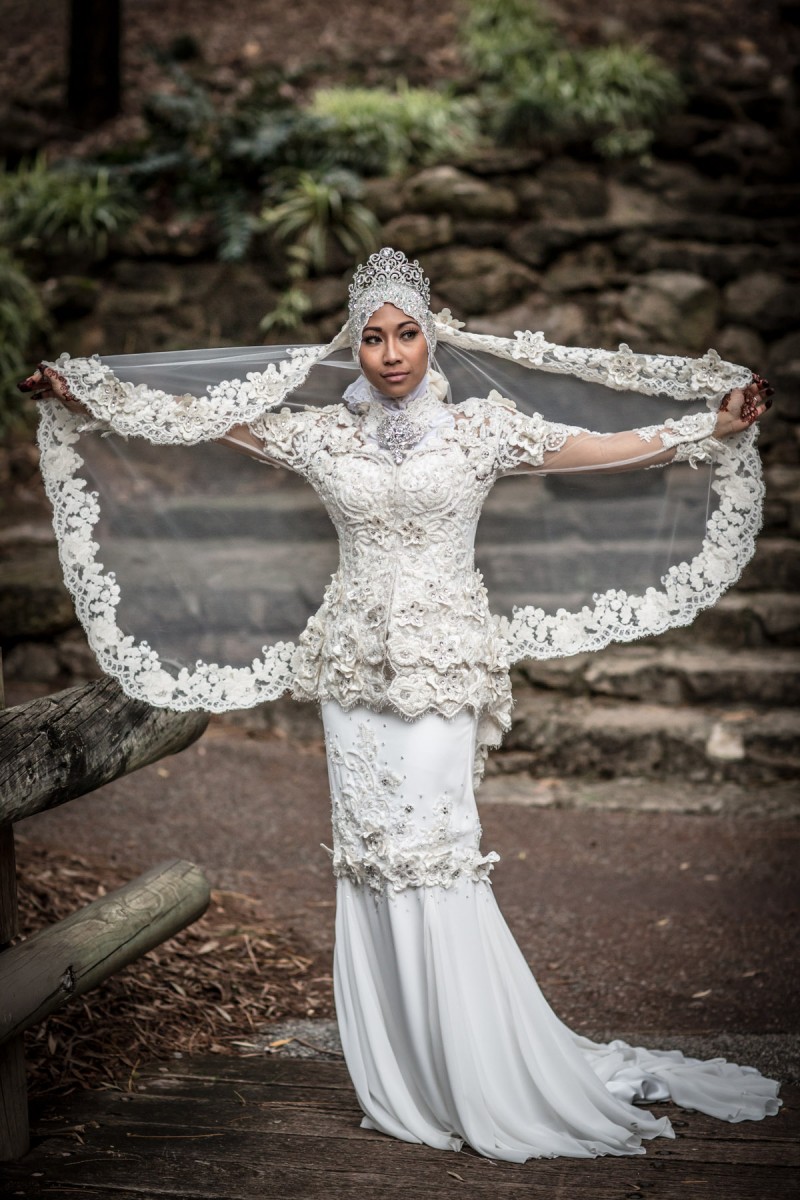 Siti sourced her gown overseas from Fidz Couture in Malaysia.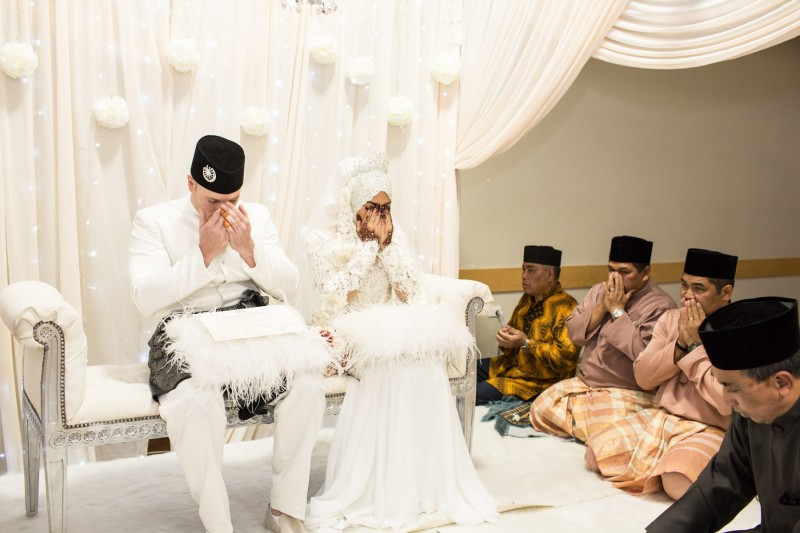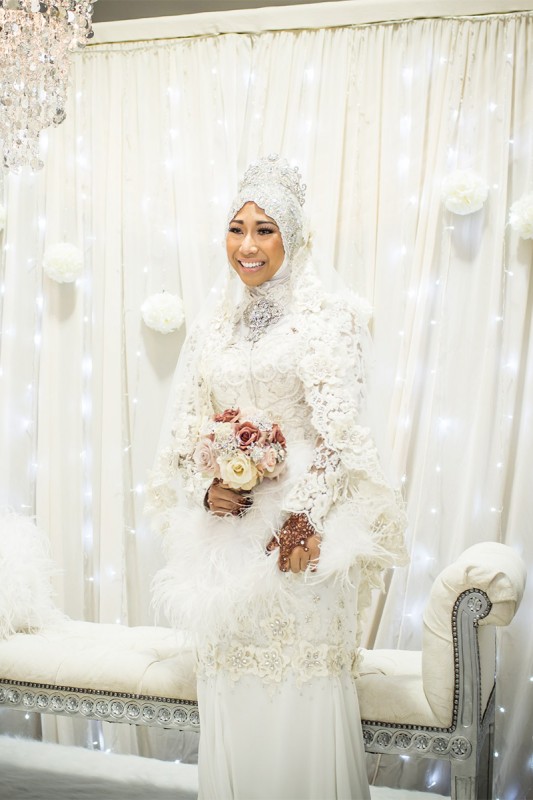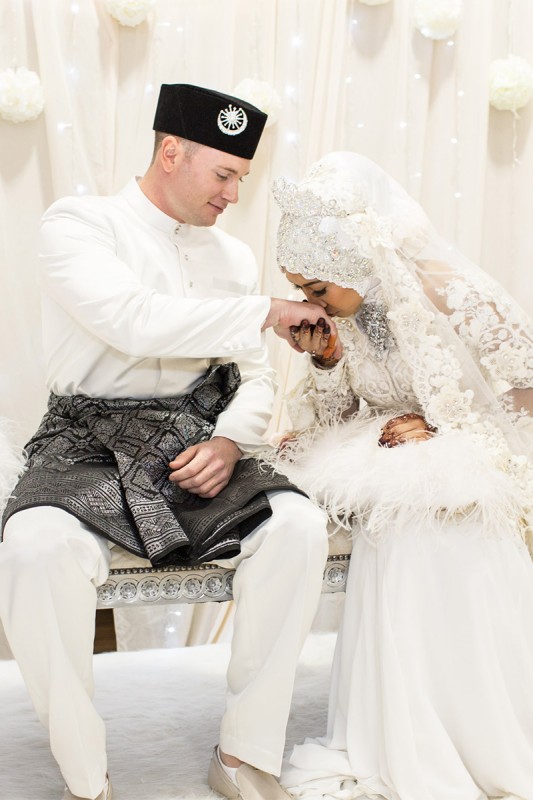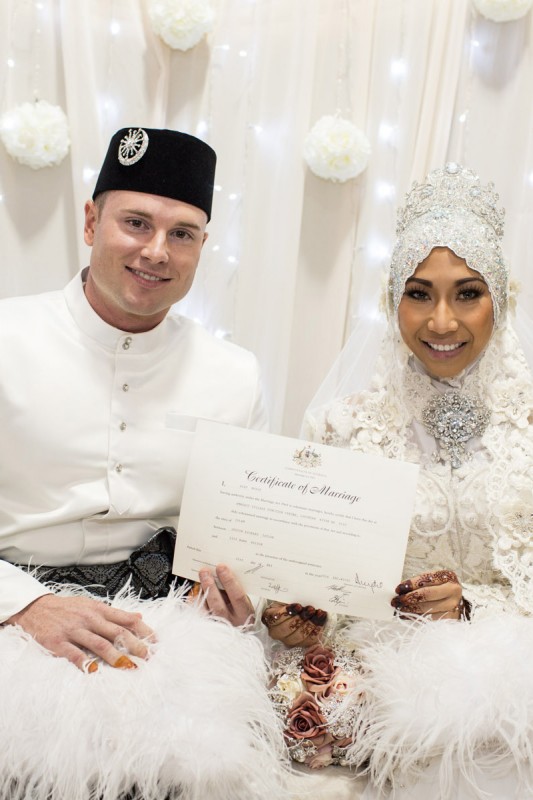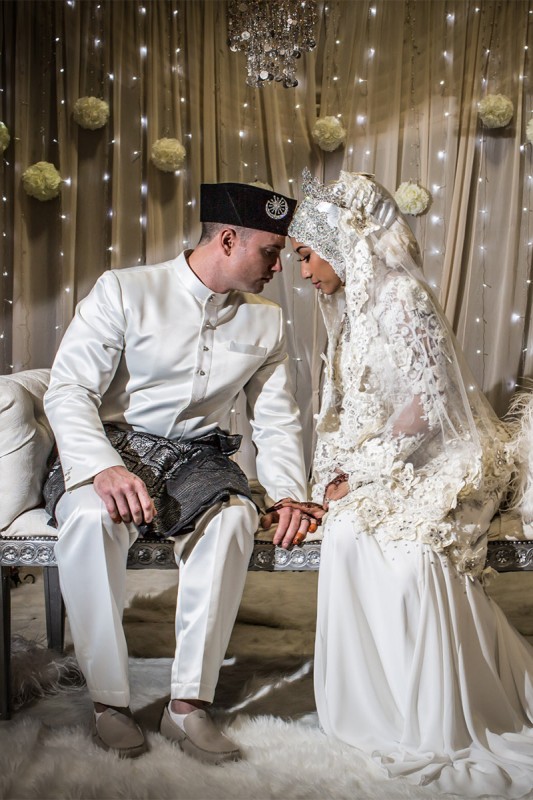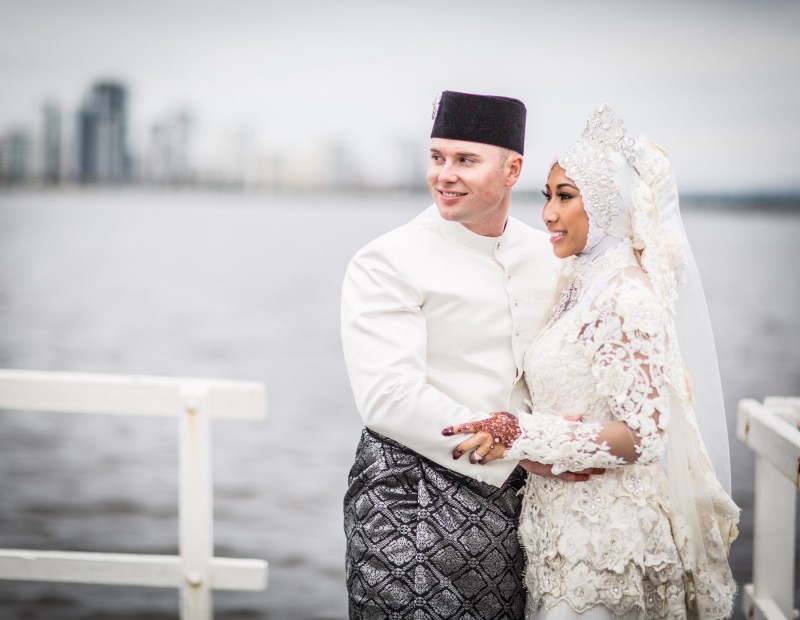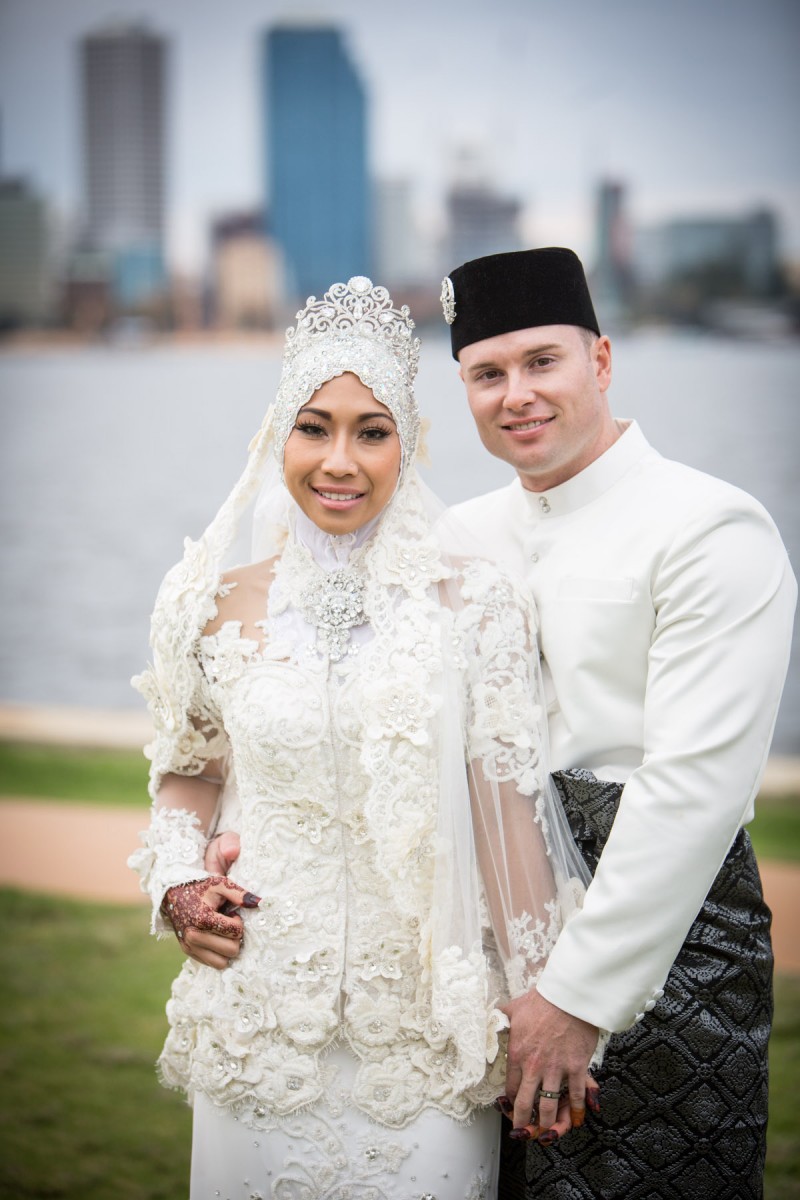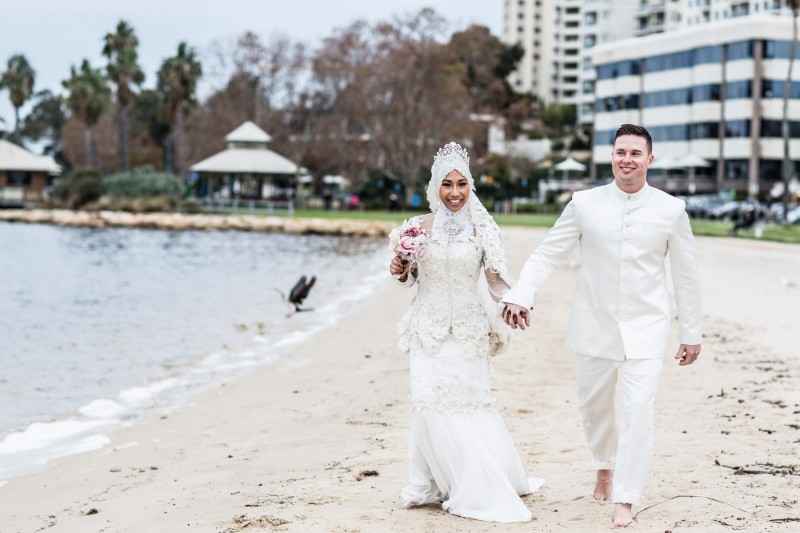 "I'm so proud that my husband and I make a good team as he has the best taste," praises Siti.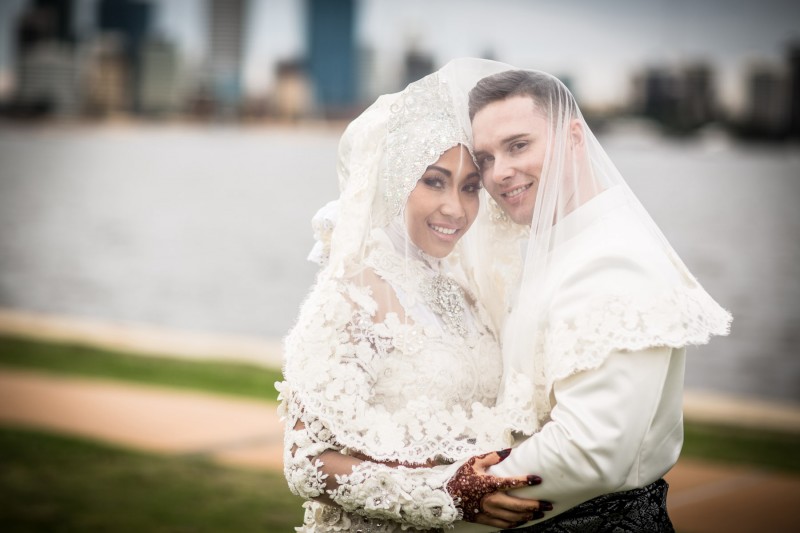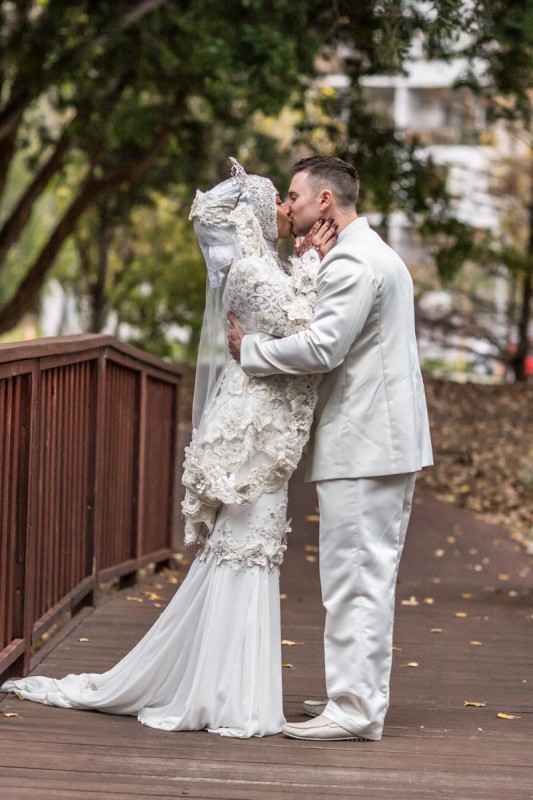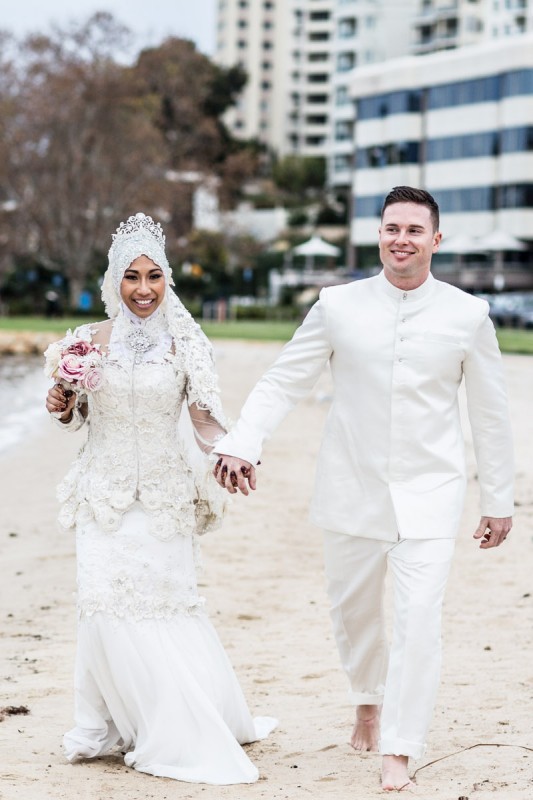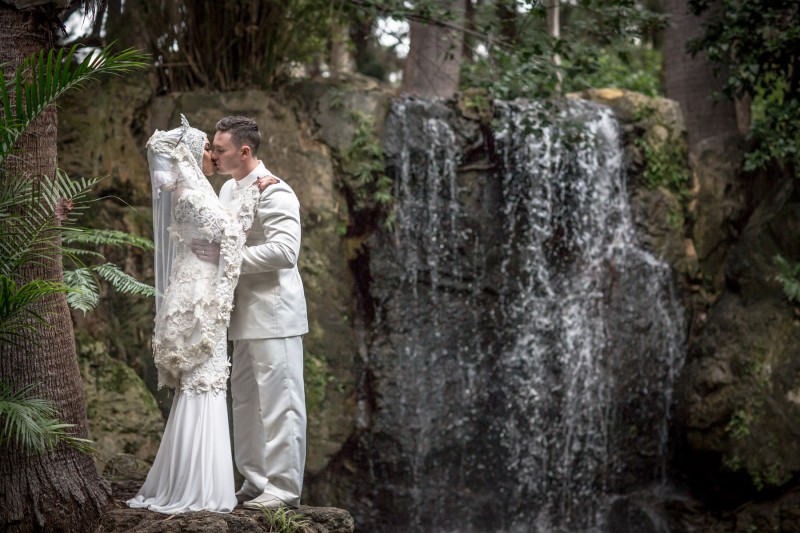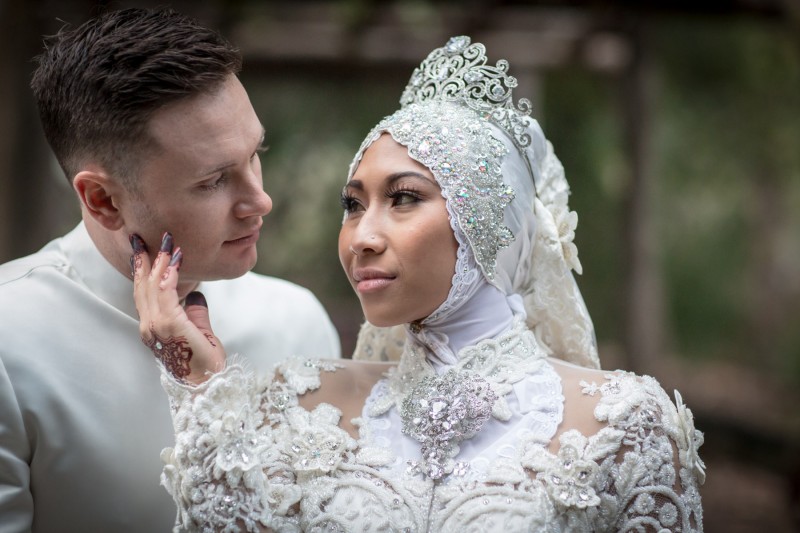 Siti's advice for other brides? Include your groom. "Wedding planning should be fun and exciting, sharing your ideas together with your partner is great."
Photos courtesy of Paul Winzar Photography.
Featured Suppliers:
Brides Gown: Fidz Couture - Malaysia / Brides Shoes: Forever New / Cake: Sugar & Spice Patisserie / Caterer: Rawgasm / Grooms Attire: N-Flair Boutique - Malaysia / Grooms Shoes: Betts / Makeup: Missy K's Make Up Studio / Photographer: Paul Winzar Photography / Rings: Vera Wang / Venue: Amhurst Community Hall / Venue Decor: Queen of Themes, Design Your Day