count: 0
final comp type:
latest ending comp date:
todays date: 2021-12-07 19:45:16
this is when the voting should NOT show
2021-12-07 19:45:16 -
Not everyone is chasing the grand white wedding little girls are supposed to dream of.
Sally Prideaux and Brendan Watson, both 29, tastefully opted for an early afternoon ceremony followed by a relaxed celebration. "A big, sit down reception with a bridal table, speeches and dancing wasn't really 'us'," explains Sally. "After much too-ing and fro-ing we came up with an idea for an early afternoon ceremony followed by drinks, canapés, speeches, cake and photos for a couple of hours."
Sally says this allowed the couple to invite everyone they wanted to be there for their special day. "We then had a formal dinner at our favourite restaurant with our immediate families and bridal party."
Their modern vintage wedding on August 16, 2014 took place in Townsville, Queensland. There were 130 people present for the ceremony and casual celebrations, followed by 22 at the formal dinner. "Another bonus of doing our day this way was that Brendan and I got to sit together, relax and enjoy our evening without the pressures of a formal reception – for example trying to mingle and say hello to hundreds of guests," says Sally.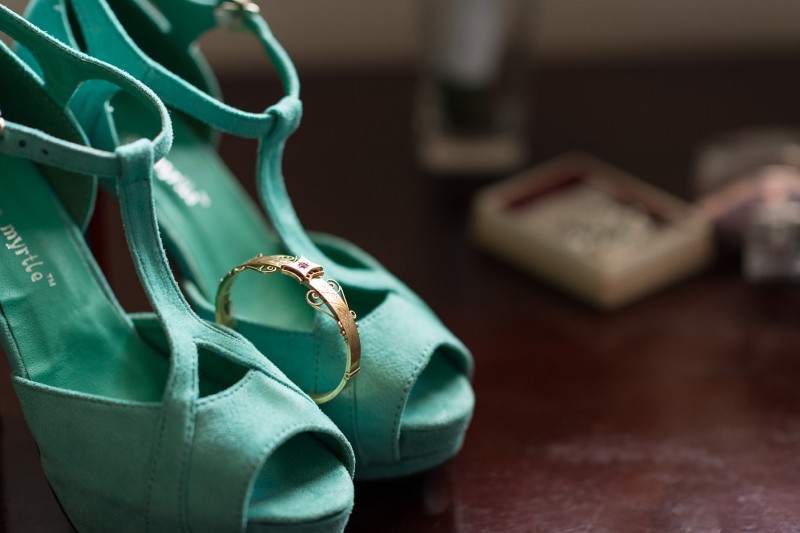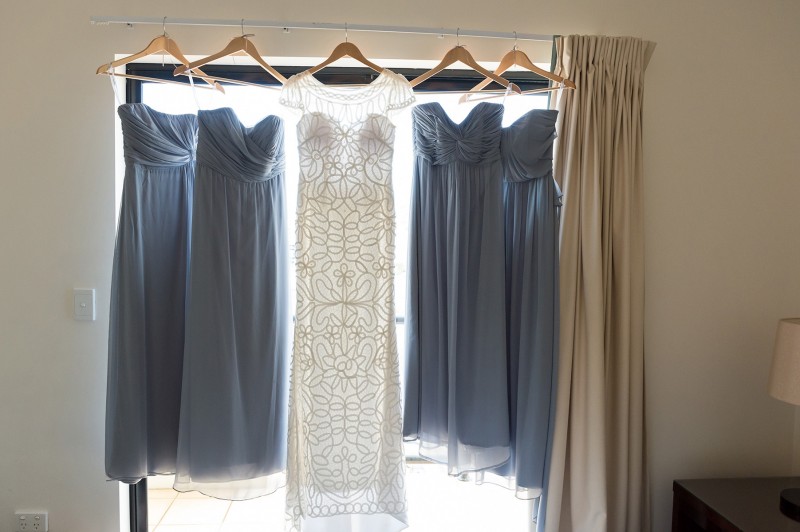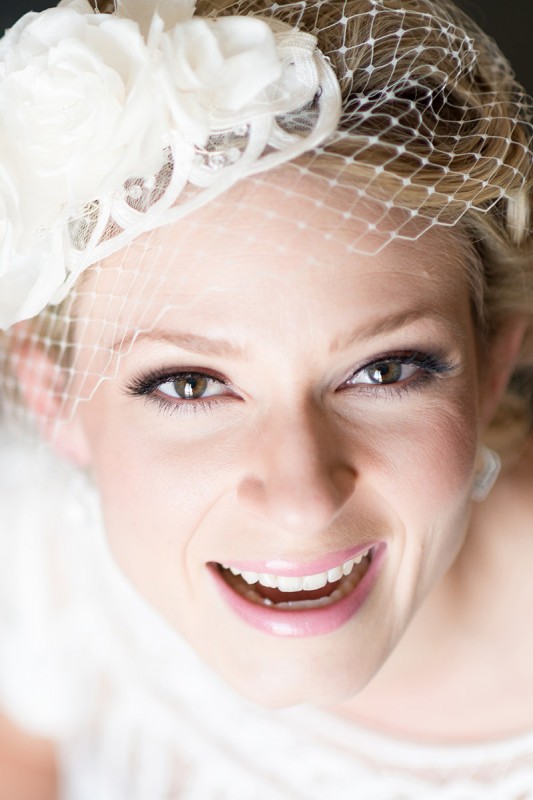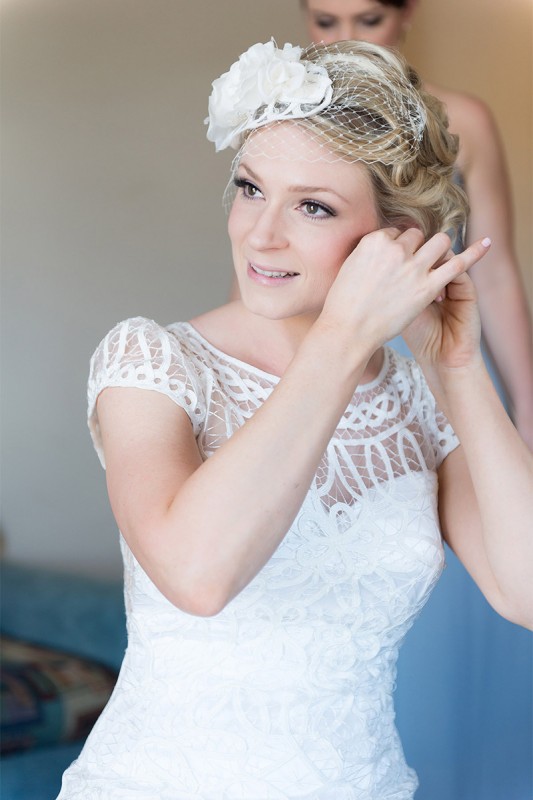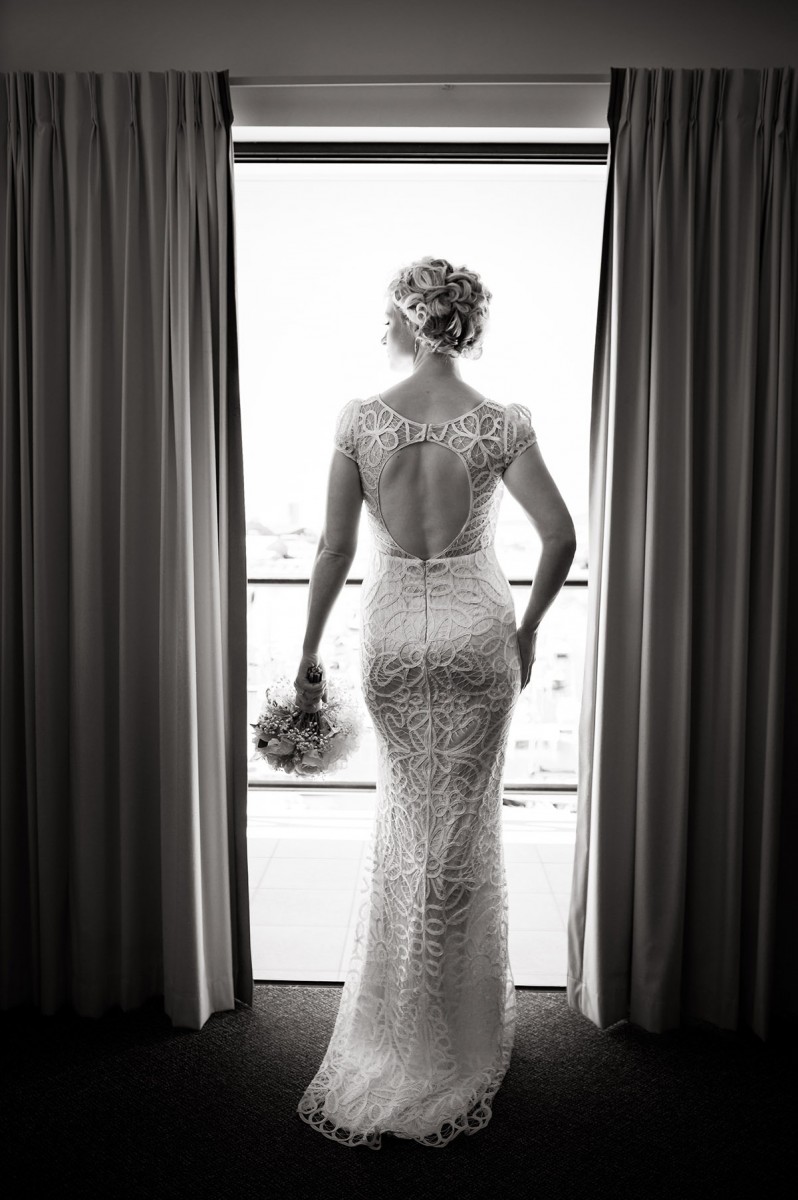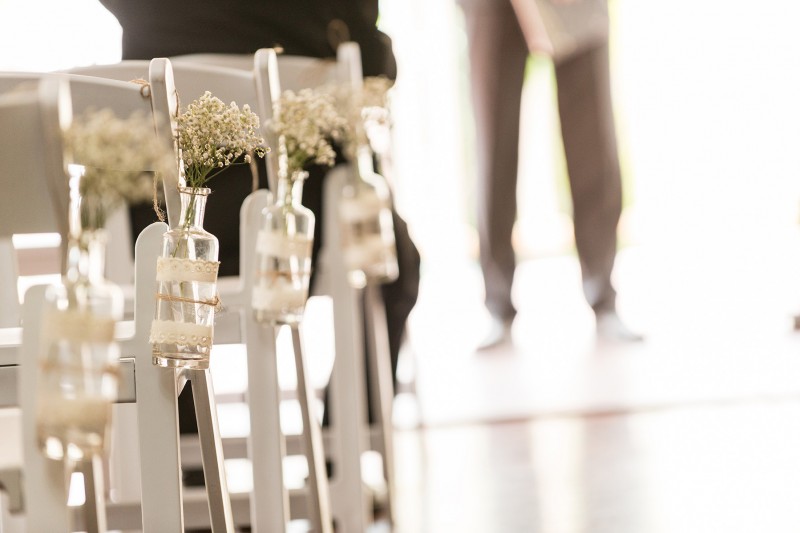 Sally says she loved planning her wedding, right down the finer details.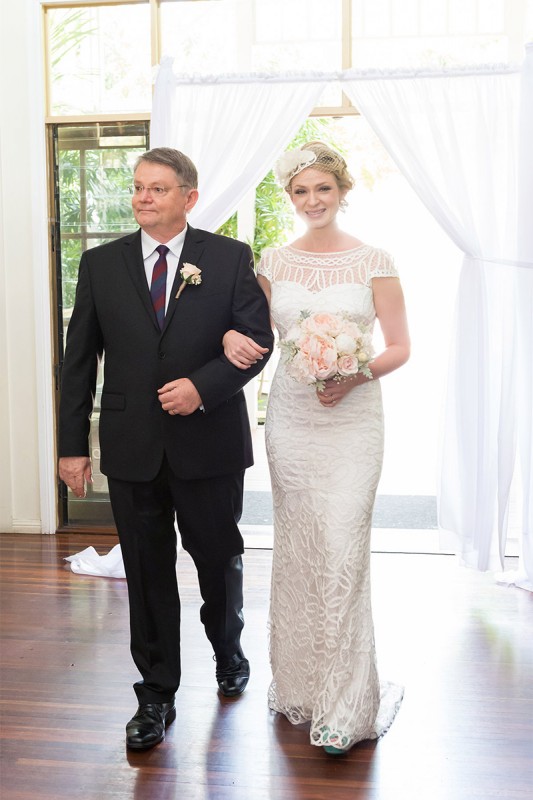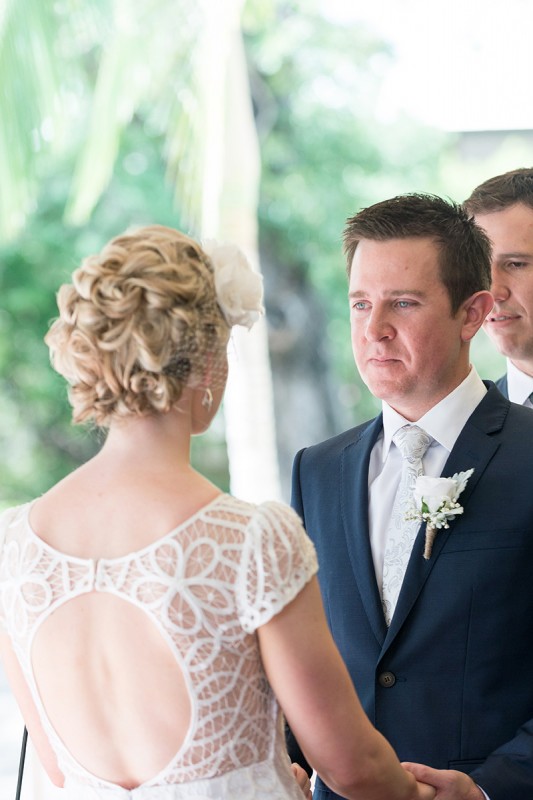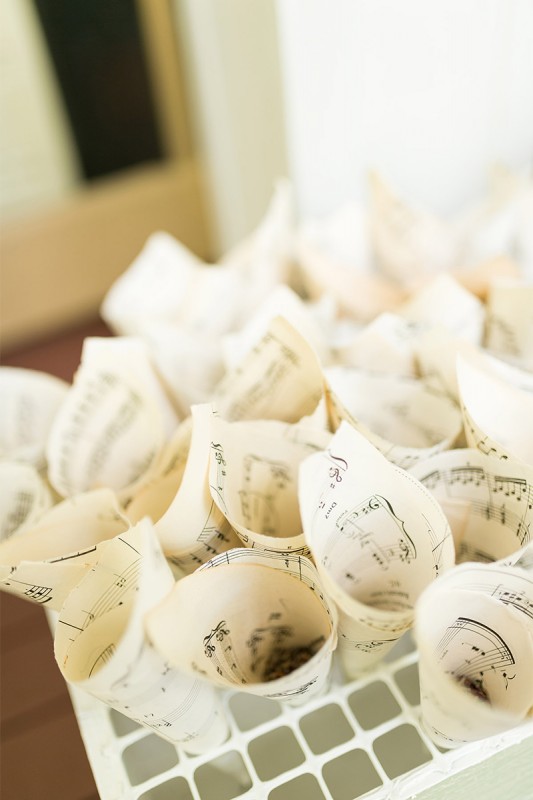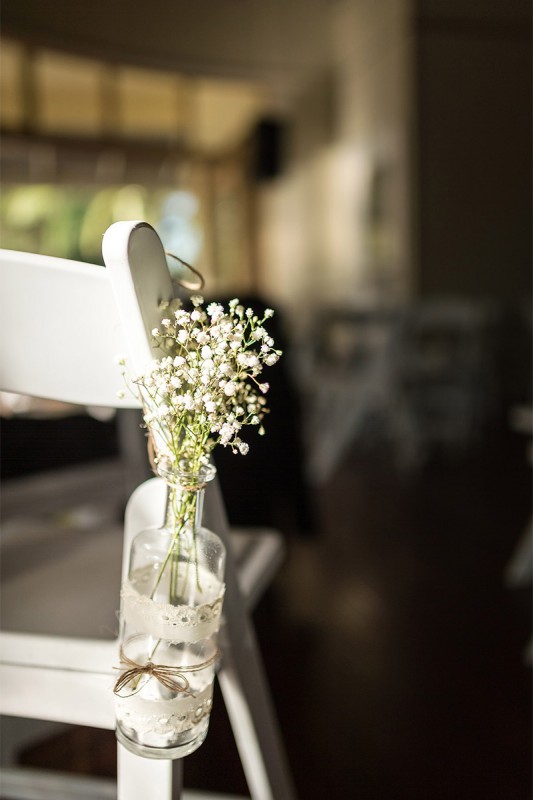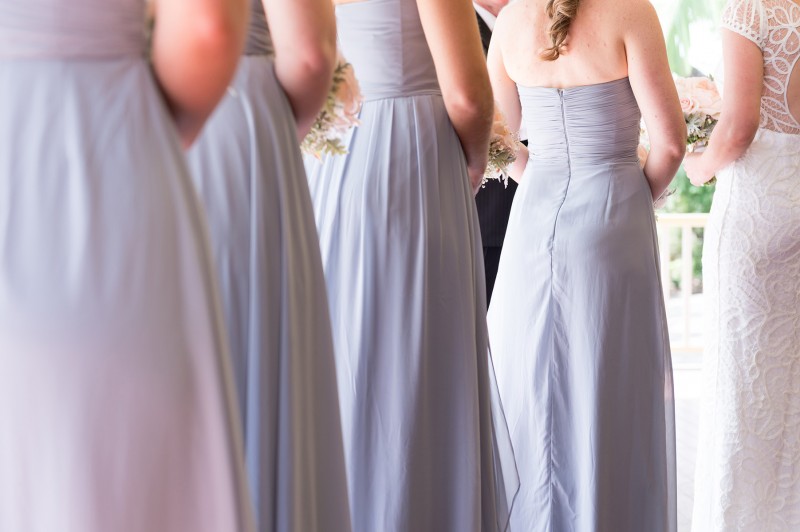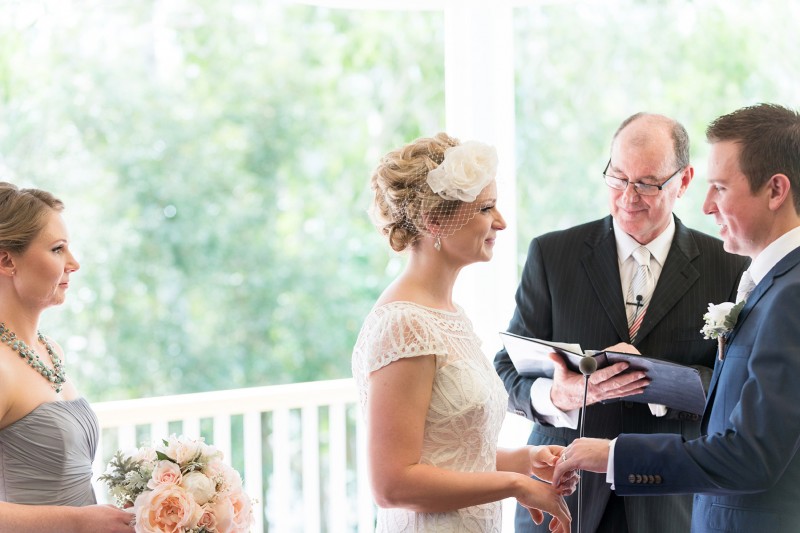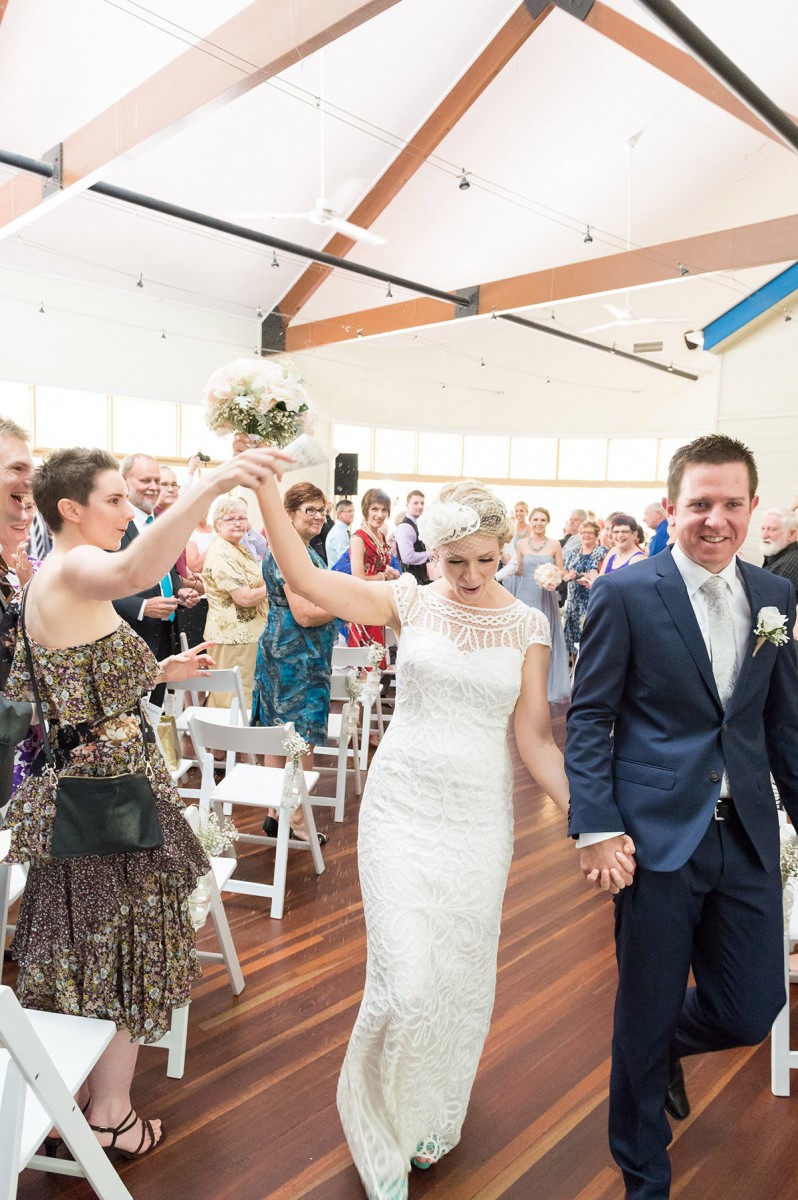 "Sally is a down to earth, true and honest woman," says groom Brendan.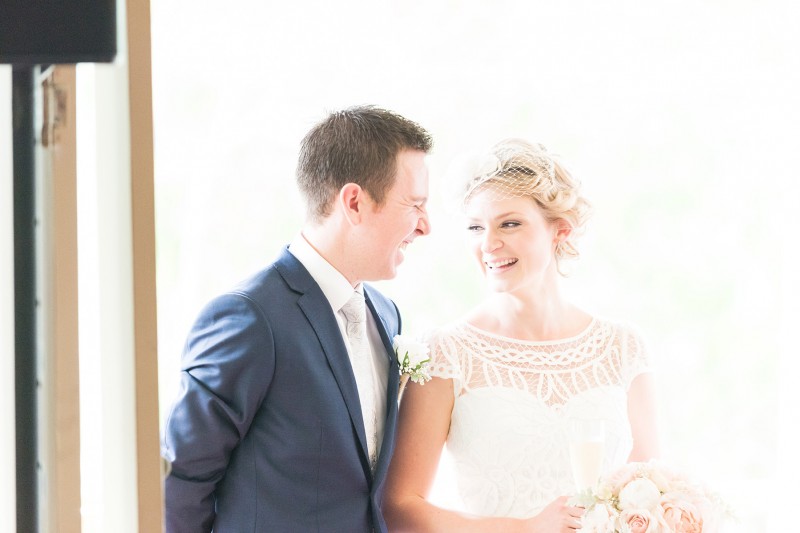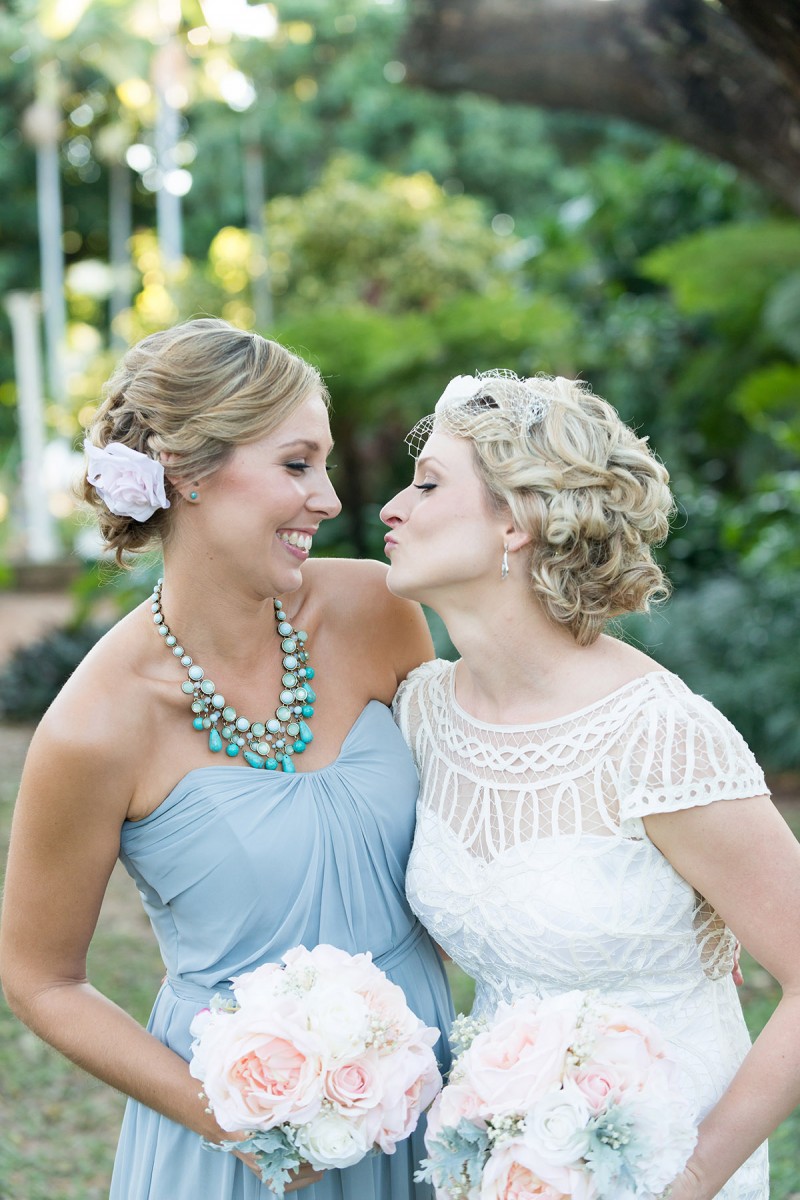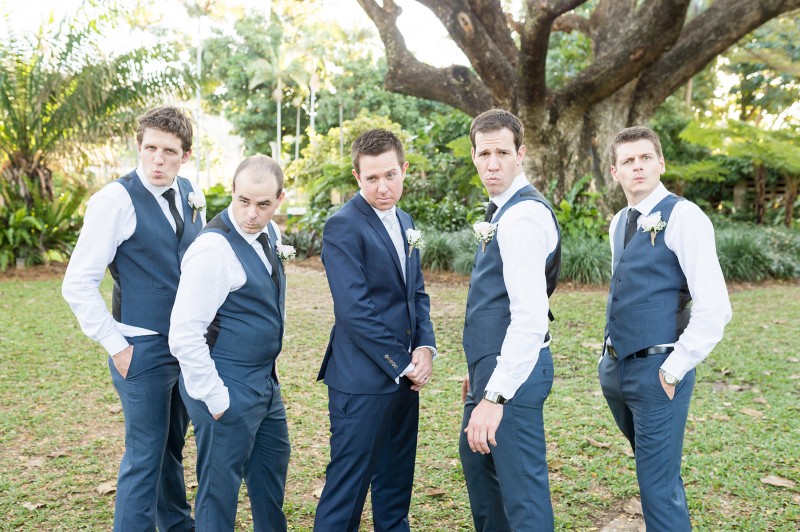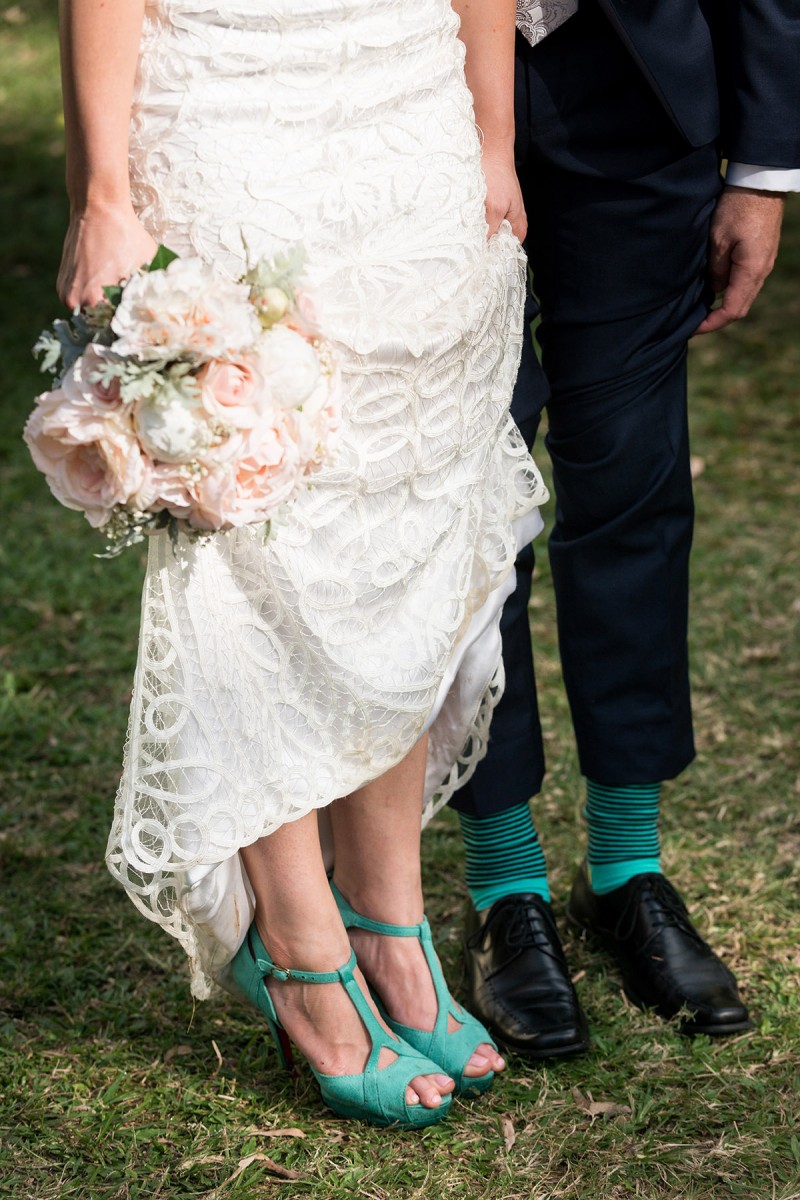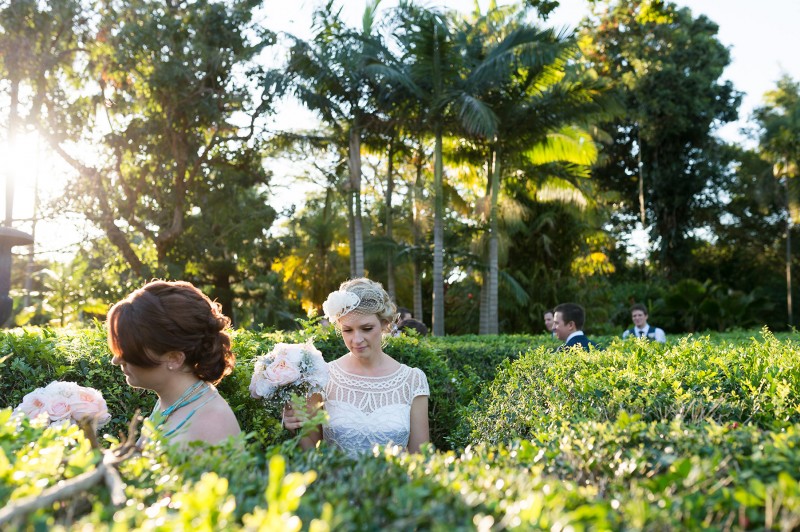 Brendan proposed to Sally in a hot air balloon!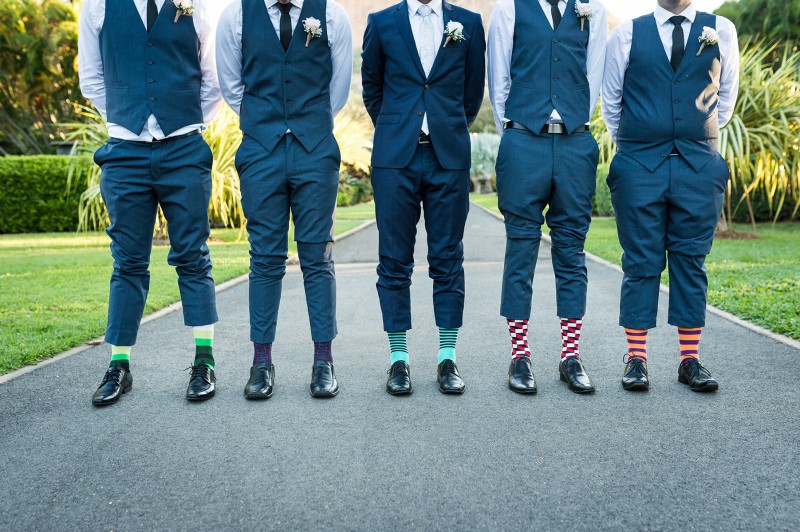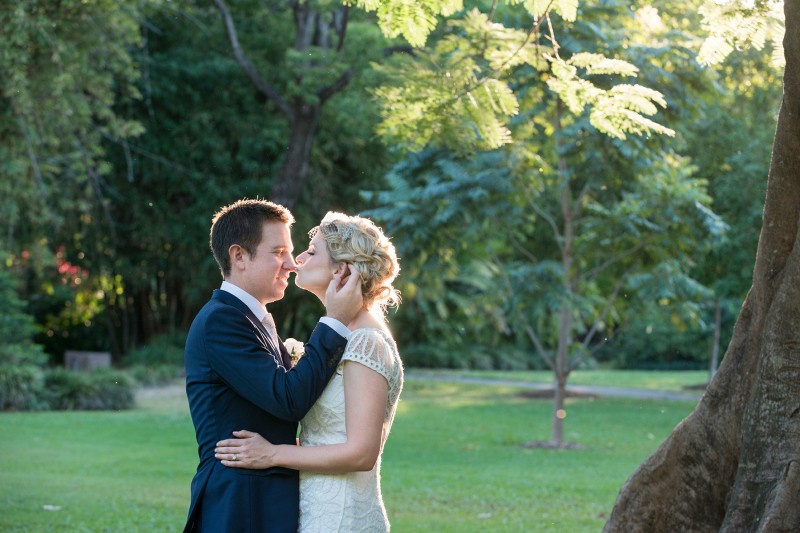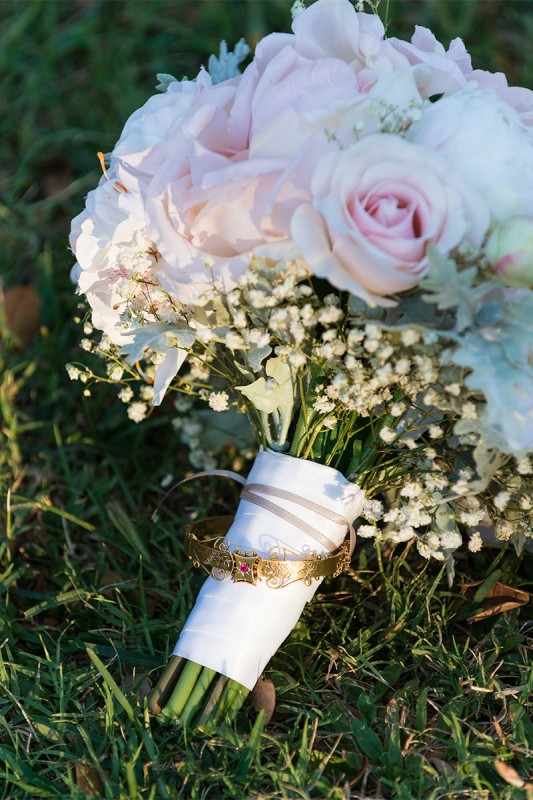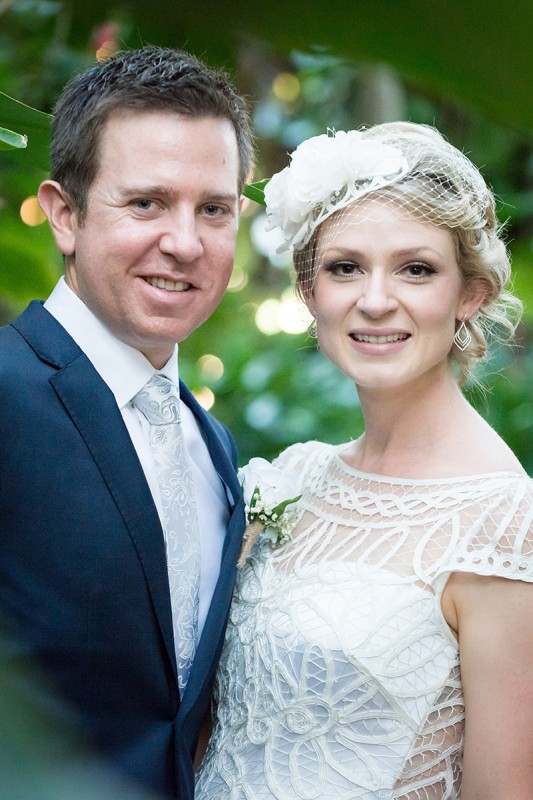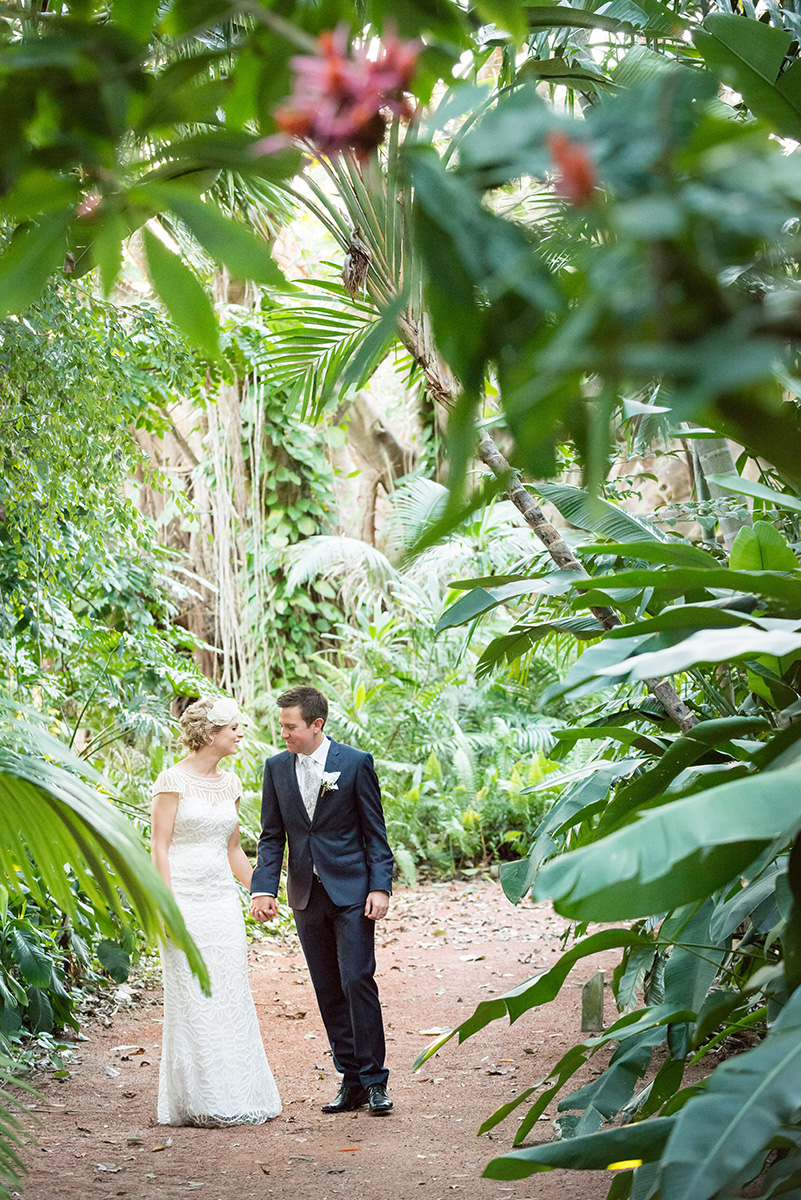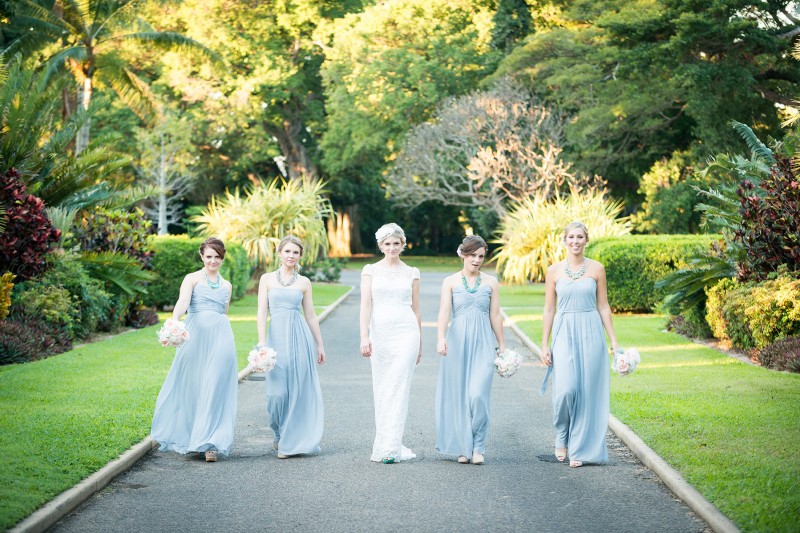 Sally was determined to find 'the' perfect shade of blue-grey for her bridesmaids' dresses.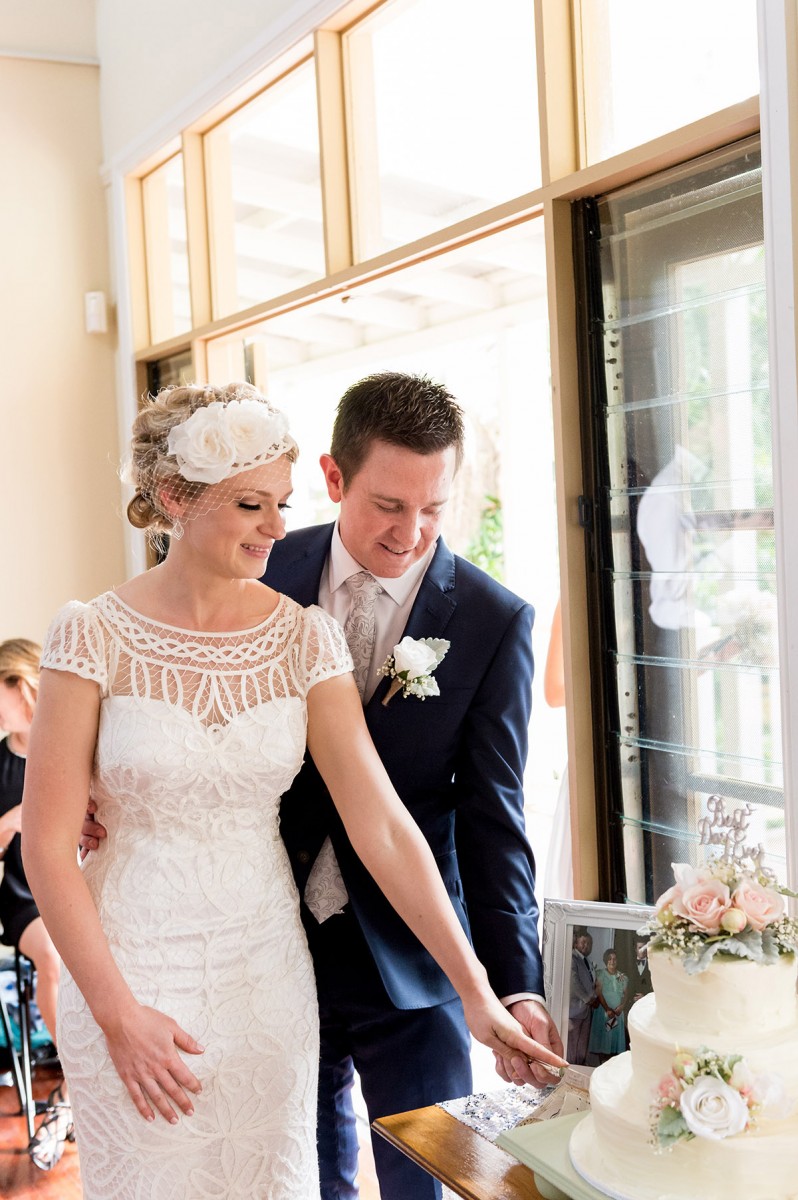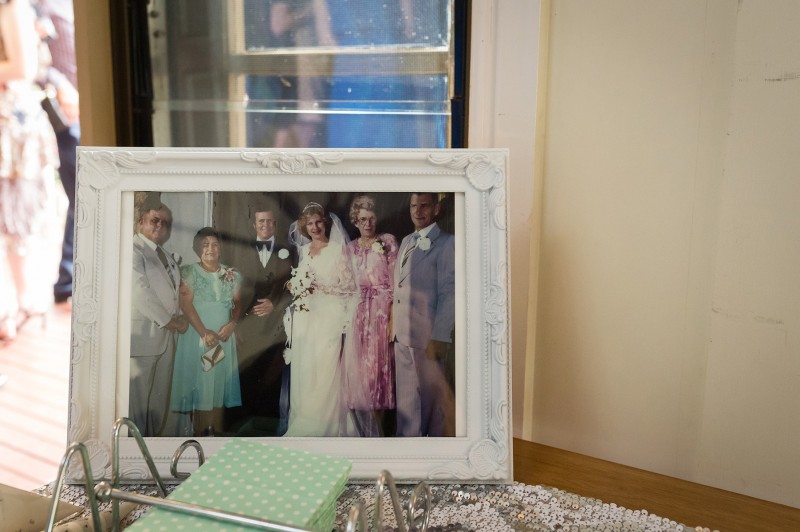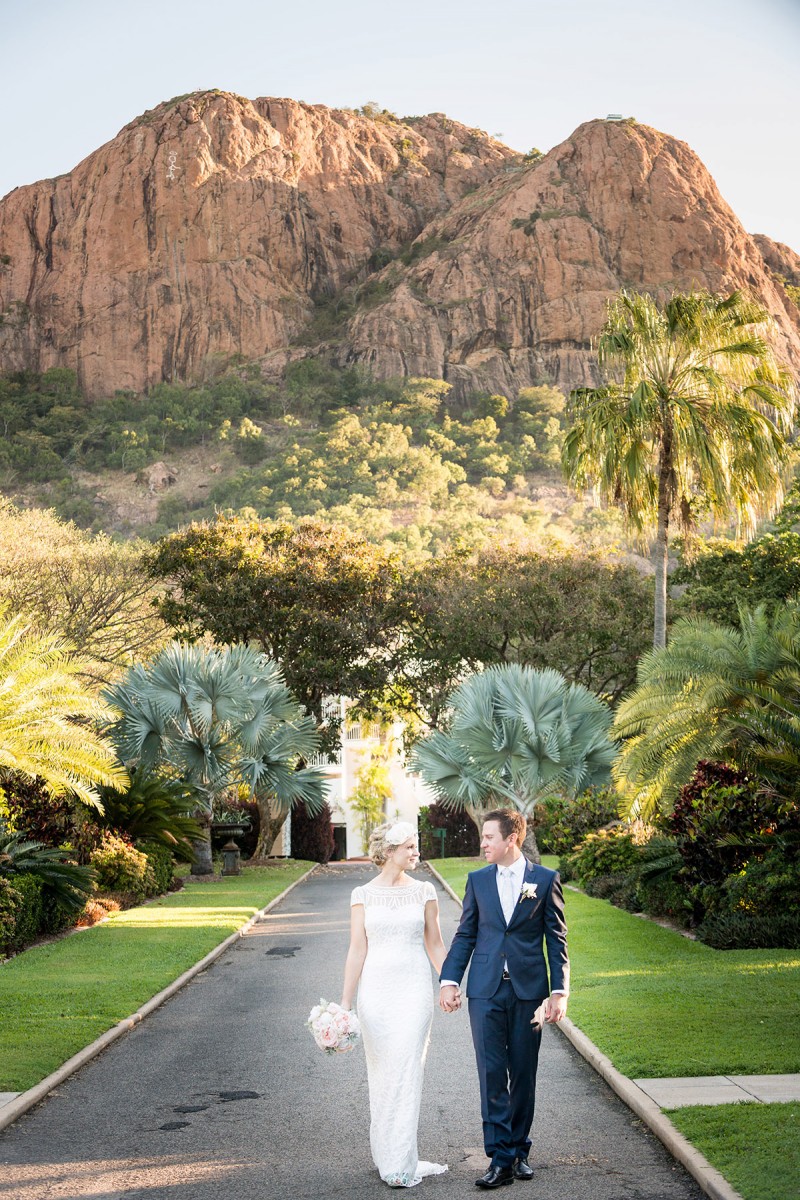 Photos by Matt Rowe Photography.
Featured Suppliers:
Brides Accessories: Aleksandrovna Designs, Butterfly Silver / Brides Gown: J'adore, Angels Formal Wear / Brides Shoes: Returnez Vous / Bridesmaids Accessories: Lovisa / Bridesmaids Dresses: After Six / Cake: Janine's Cake Art / Ceremony Music: Own playlist / Ceremony Venue: Riverside Gardens Community Centre / Flowergirl Dress: A friend / Flowers: Love Lane Designs / Grooms Attire: Stuart Suits / Groomsmen Attire: Stuart Suits, Target / Hair: Remy Hair & Beauty / Honeymoon: Noumea / Invitations: Vistaprint / Lolly Buffet: Yum Bar / Makeup: DIY / Photographer: Matt Rowe Photography / Reception Venue: Michels Restaurant / Rings: Tiffany & Co. / Venue Decor: Love Lane Design / Wedding Night Venue: Oaks