count: 0
final comp type:
latest ending comp date:
todays date: 2021-11-30 04:53:34
this is when the voting should NOT show
2021-11-30 04:53:34 -
Good things come to those who wait.
At least that's what Mhairi Davie kept telling herself while patiently waiting for her boyfriend Kim King to propose.
"We decided to go on a big holiday over to Europe where most of my family is from and I suspected he may ask me but with less than a week of our holiday left I had decided I was wrong," explains Mhairi.
"But on our last night in Paris we went up to the top of the Arc De Triomphe to get a view of the city. I was looking over towards the Eiffel Tower and when I turned around Kim was down on bended knee asking me to marry him."
The pair, both 28, were married with a fusion wedding on July 19, 2014. In Cairns, their Scottish and Filipino heritage came together for a cultural celebration with 90 guests. "The mix of traditions made the day and night a wonderful mish-mash of cultures and fun," says Mhairi.
And it wasn't just throughout the formalities guests had fun. A Minjin Jungle Swing (Google it – it looks amazing!) was incorporated into the day. "Who says only the bride and groom have to make the plunge on their wedding day?" laughs Mhairi.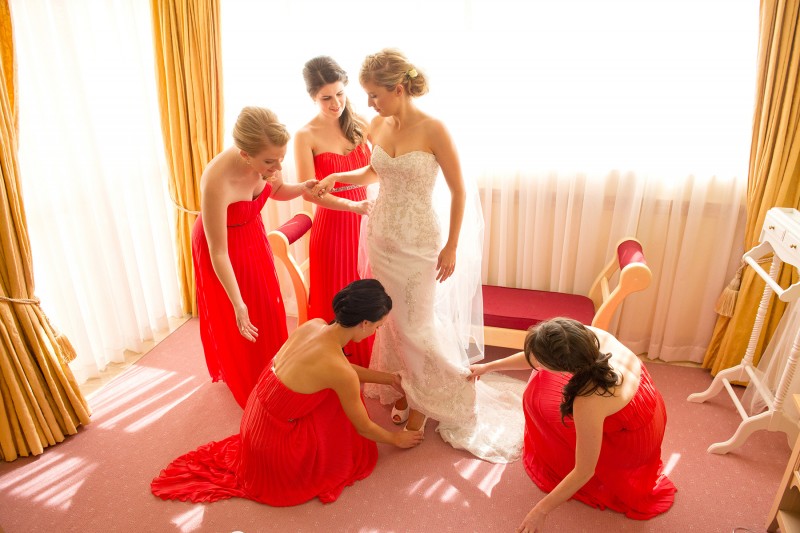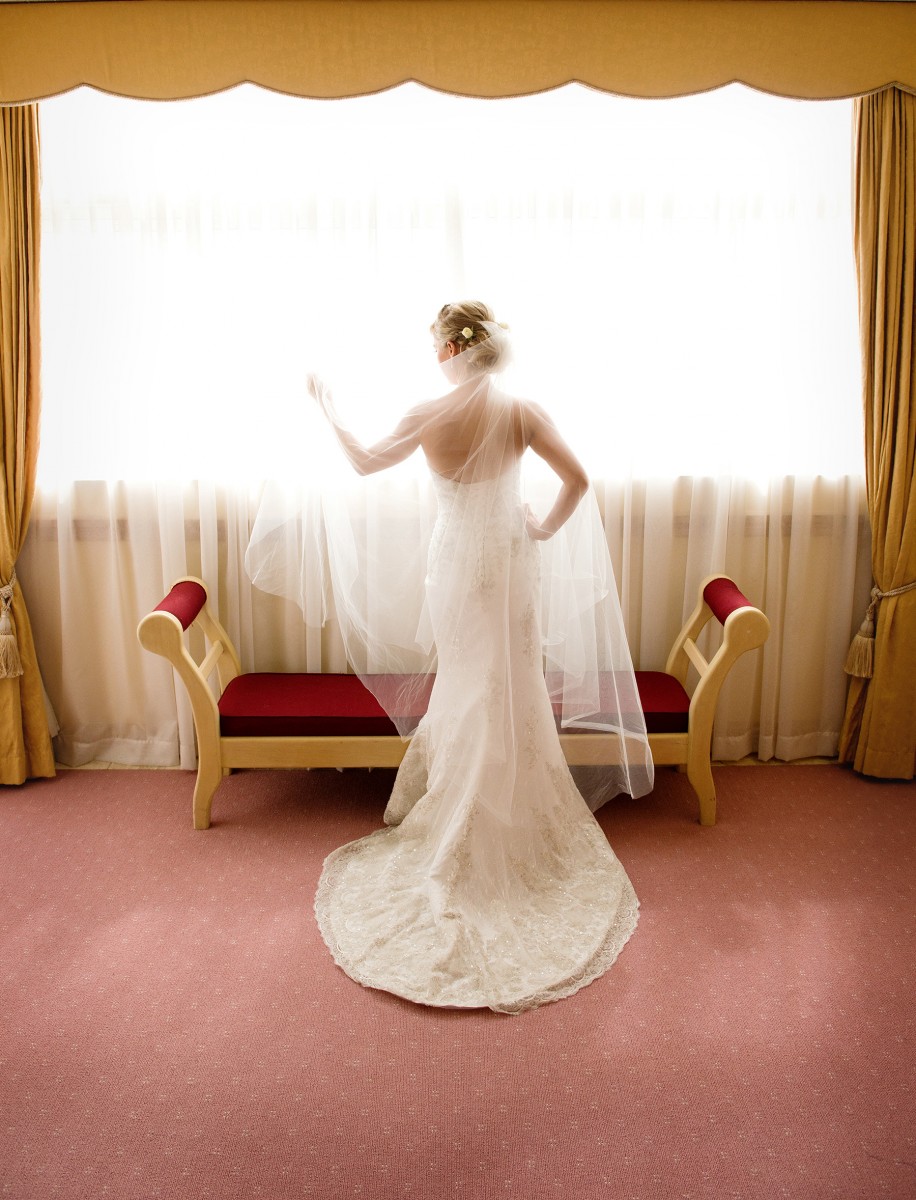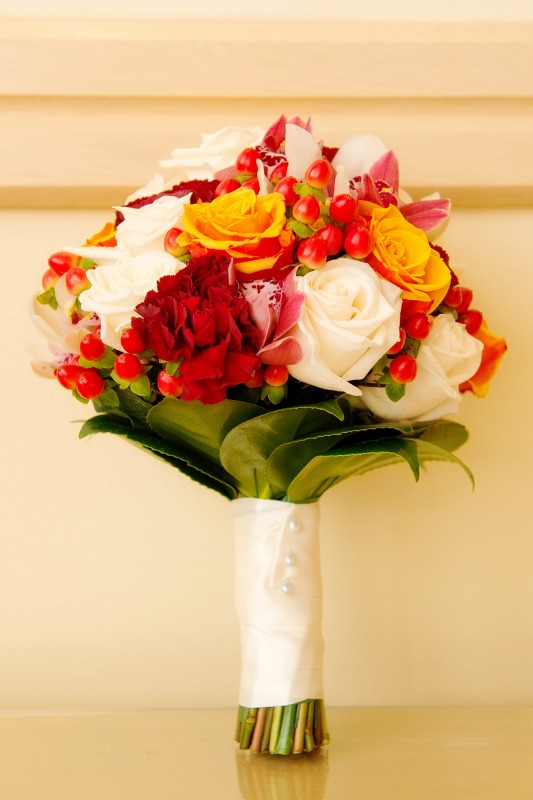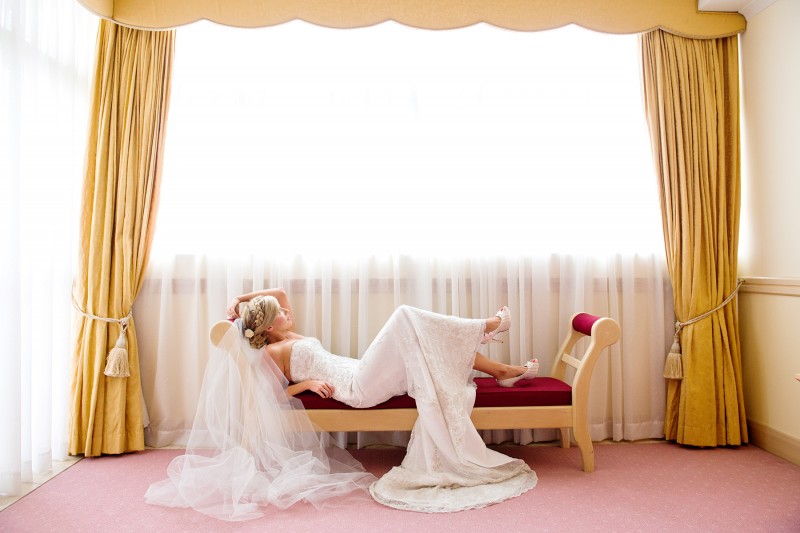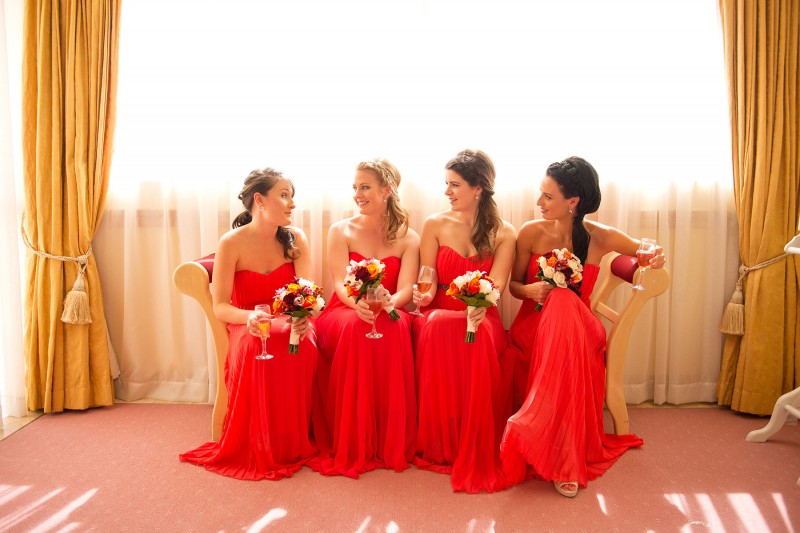 Mhairi was a savvy bride, sourcing her bridesmaid gowns from ASOS.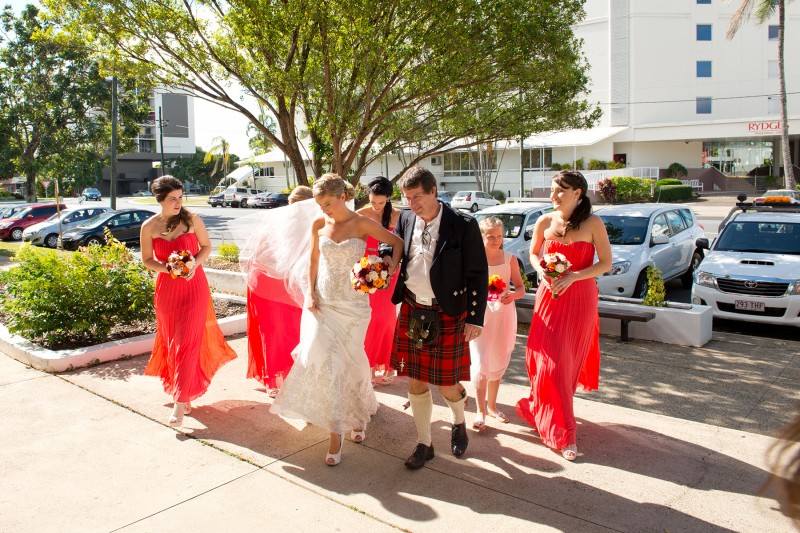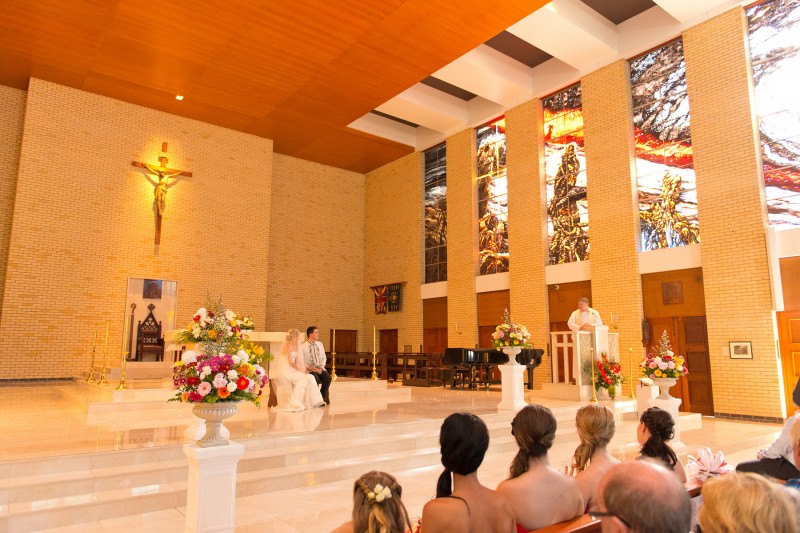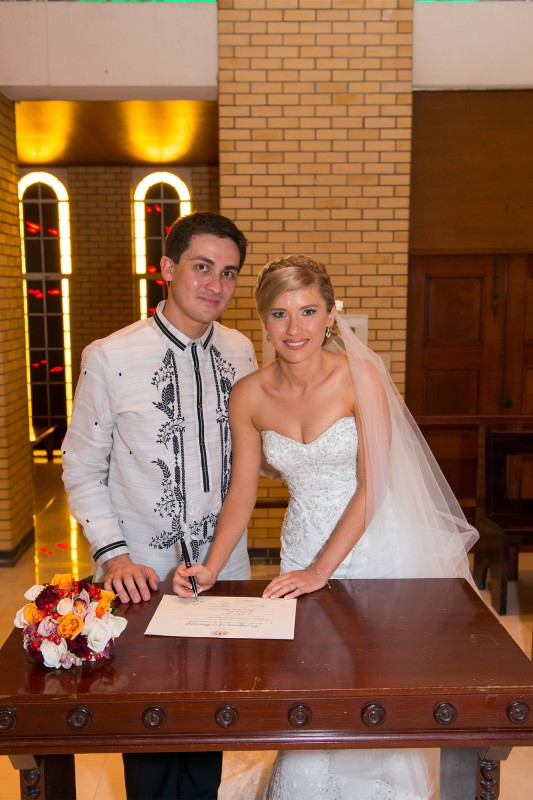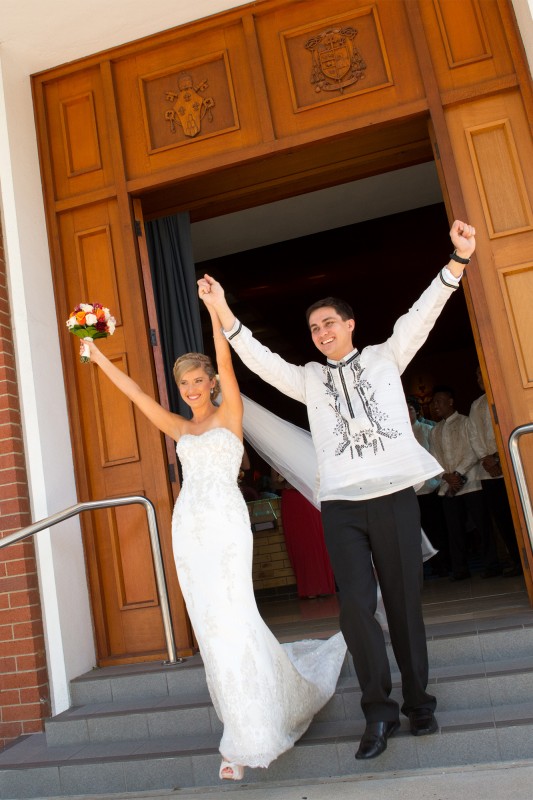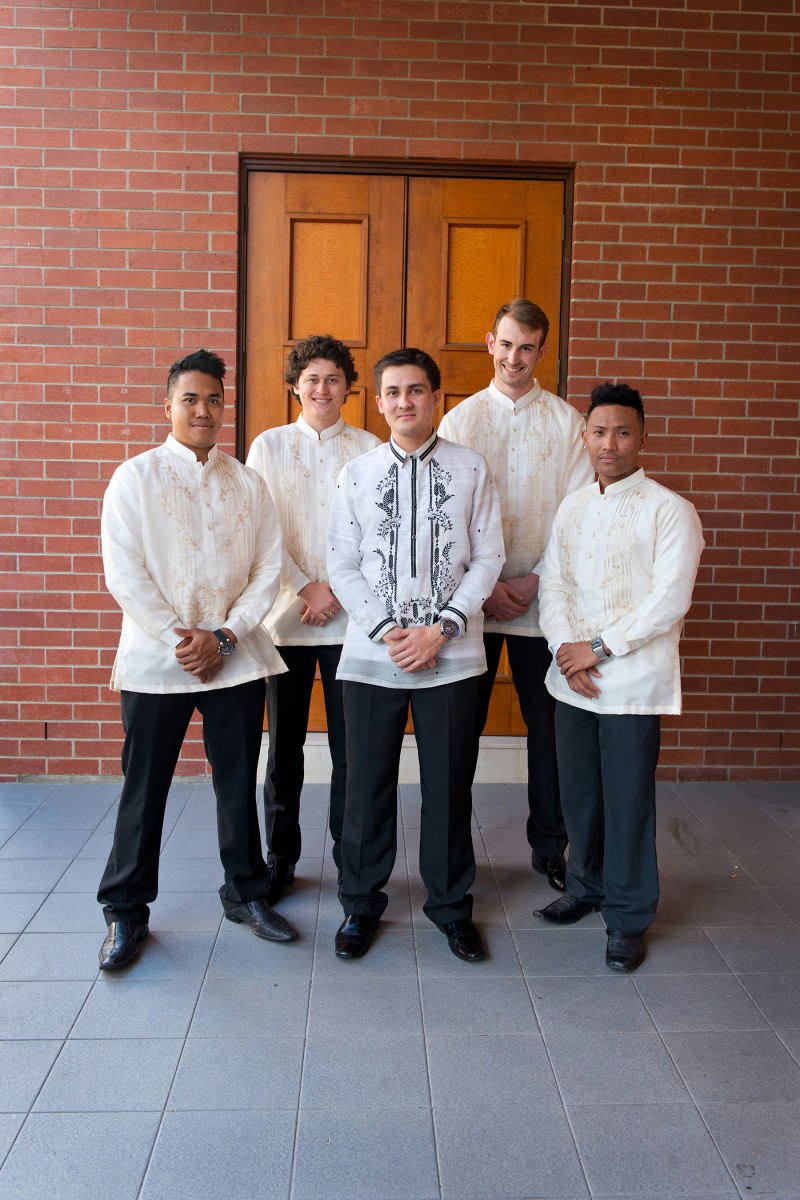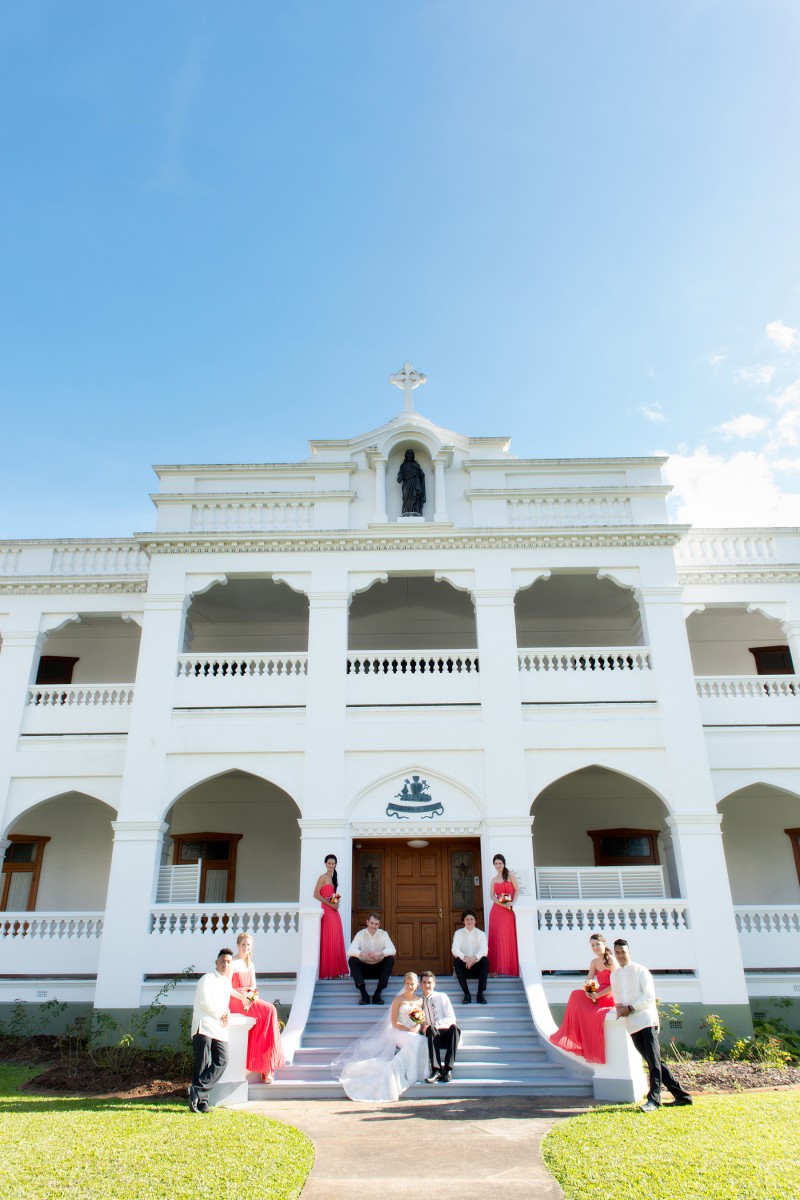 "On the day surround yourself with people who you love and try to take it all in," is Mhairi's advice for brides-to-be.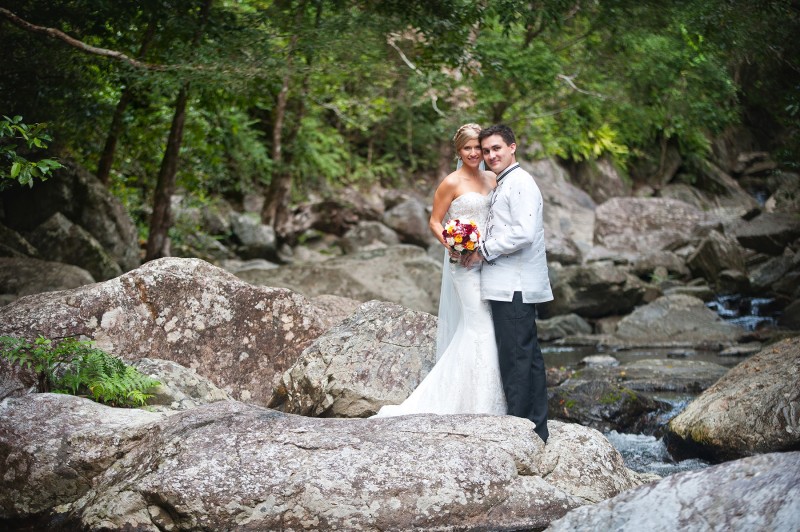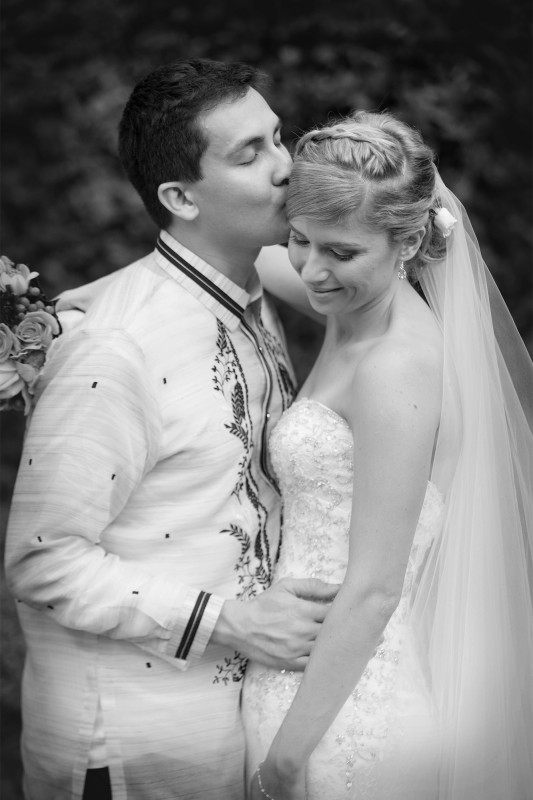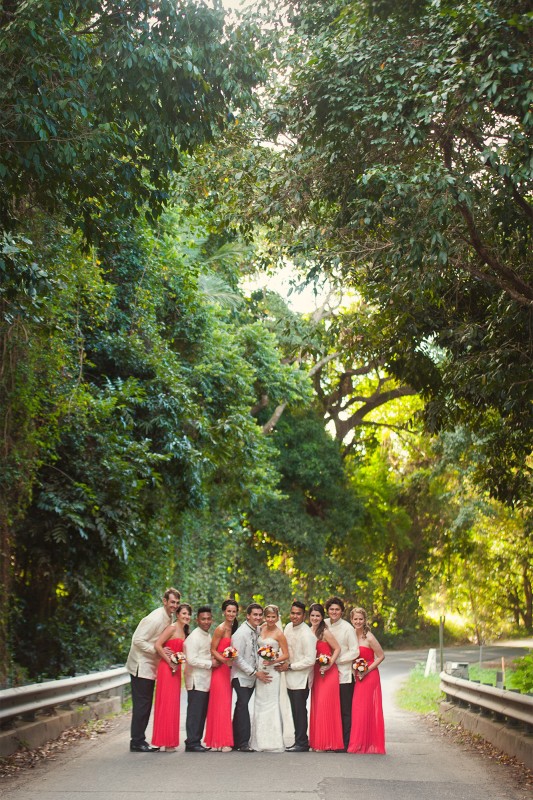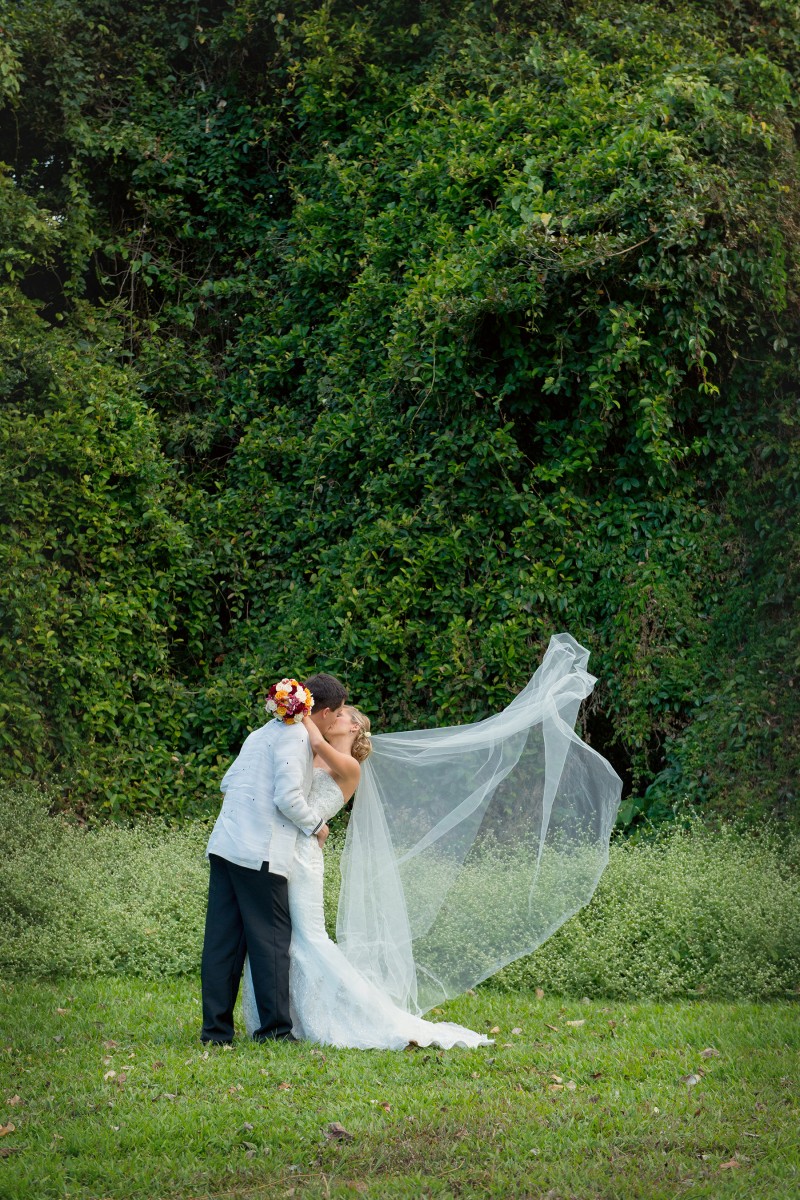 Mhairi was dressed by Kylie J. Bridal & Formal in Melbourne.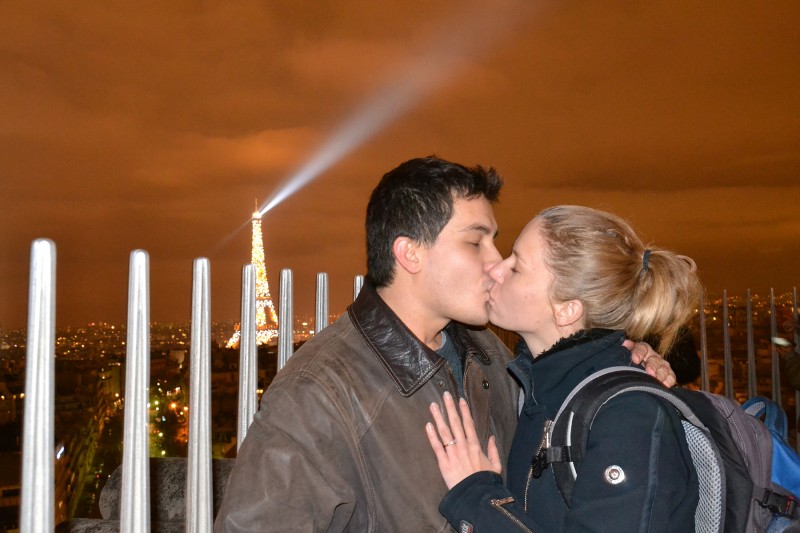 "Worth the wait" is how Mhairi describes Kim's romantic proposal in Paris!
Photos courtesy of Azure Photography.
Featured Suppliers:
Bomboniere: DIY / Brides Accessories: Grandmother's gifts / Brides Gown: Kylie J. Bridal & Formal / Brides Shoes: Spendless Shoes / Bridesmaid Shoes: Famous Footwear / Bridesmaids Accessories: Lovisa / Bridesmaids Dresses: ASOS / Cake: Cairns Wedding Cakes / Caterer: Coral Coast Catering / Ceremony Music: Bagpipes / Ceremony Venue: Saint Monica's Cathedral / Entertainment: Minjin Swing / Flowergirl Dress: Own dress / Flowers: Flowers & Lace / Grooms Attire: Barong Warehouse / Grooms Shoes: Own shoes / Groomsmen Attire: Barong Warehouse / Groomsmen Shoes: Own shoes / Honeymoon: Port Douglas Silky Oaks Resort / Invitations: Vista Print / Makeup: Shimmer Hair & Makeup / Pageboy Attire: Own / Photographer: Azure Photography / Reception Venue: AJ Hackett Cairns Weddings / Rings: Ebay / Venue Decor: Wedding Treasures / Videographer: Bride's godfather, Rapid Spin / Wedding Night Venue: Rydges Tradewinds Cairns