count: 0
final comp type:
latest ending comp date:
todays date: 2021-12-07 09:53:39
this is when the voting should NOT show
2021-12-07 09:53:39 -
It was quality not quantity at the destination wedding of Kate Evans and Tor Clemmensen from Perth.
Their big day at the Whitsundays on March 2, 2014, was shared with just 25 loved ones, all of whom had never been to the heavenly Queensland islands.
"As our guests were travelling from Western Australia, it was important to us that everyone really enjoyed themselves and we got to spend quality time with each of them," says the bride. "We were all super excited to get there."
Entrusting Total Weddings Whitsundays to do the 'heaving lifting' for them, Kate, 27, with Tor, 32, says, "Not getting caught up in the stress of organising a wedding allowed us to just be excited about being married." The destination planners arranged the cake, flowers, styling and photographer, Robert Kellett.
The intimacy of the island was another winning factor for the project administrator and boilermaker. "There's something very calming about getting ready for your wedding and being able to have breakfast with and bump into the people that you are going to share it with. I found this really helped with the nerves," explains Kate.
The stunning day full of "love and laughter" led to a famous Whitsundays sunset. The reception room at Long Island Resort was ambient with candles, soft music and a sea breeze "perfect for when we all got stuck into the dance floor!" smiles the bride.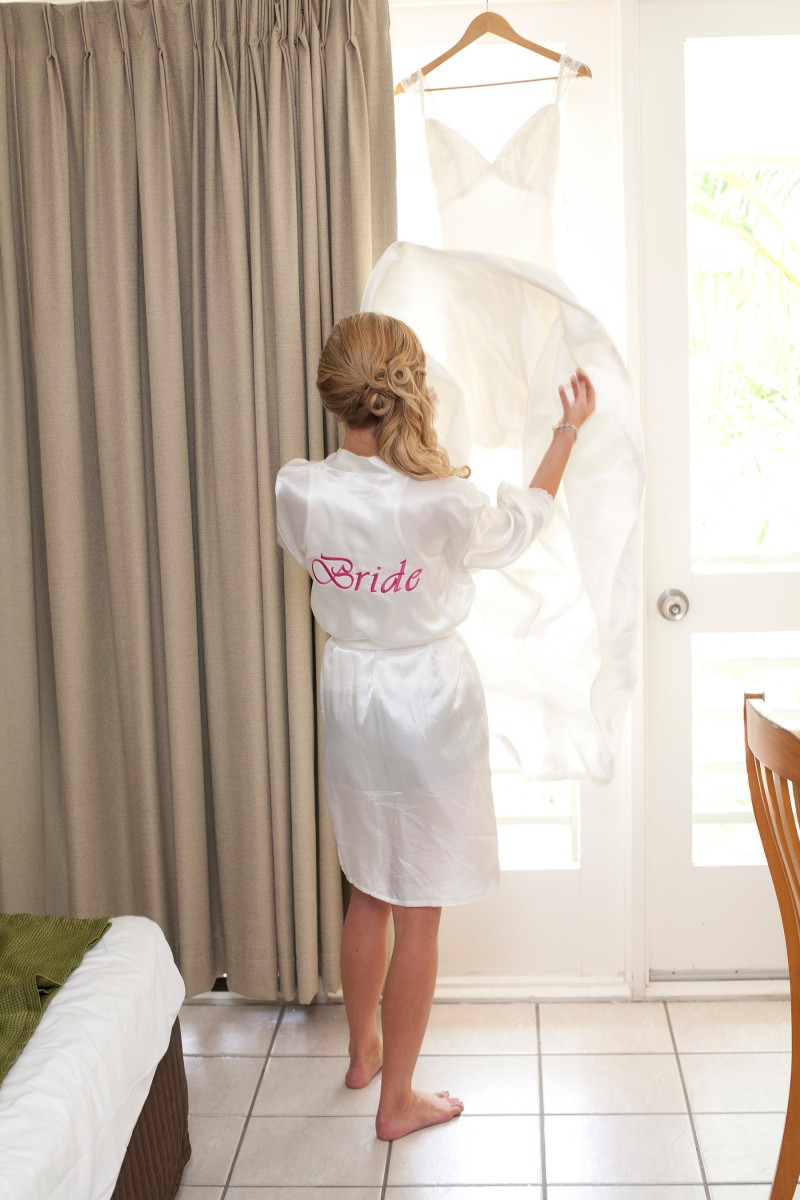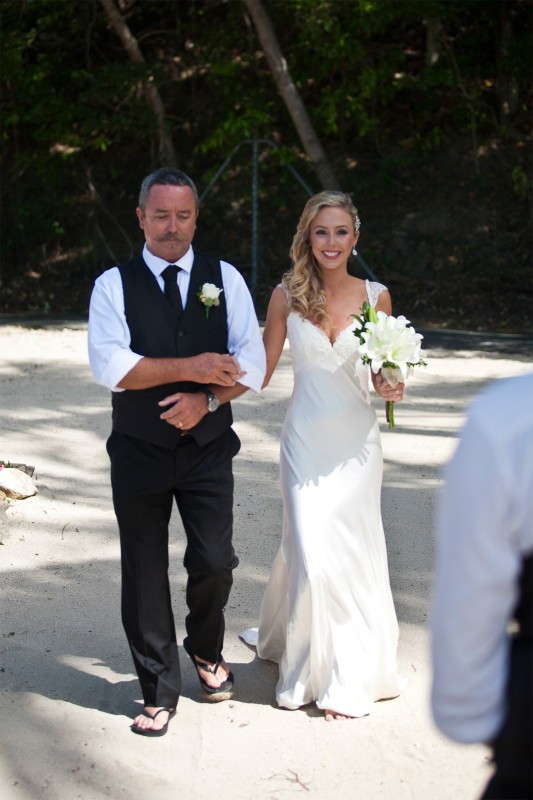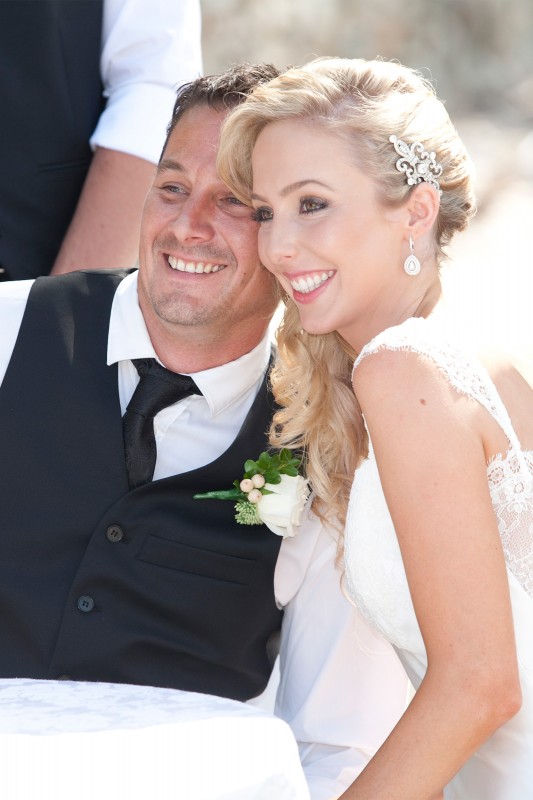 Remembers Kate, "Come the day of the wedding, everything was so easy; it was only a short walk to the salon and we could see the aisle being set up from our balconies which was really exciting."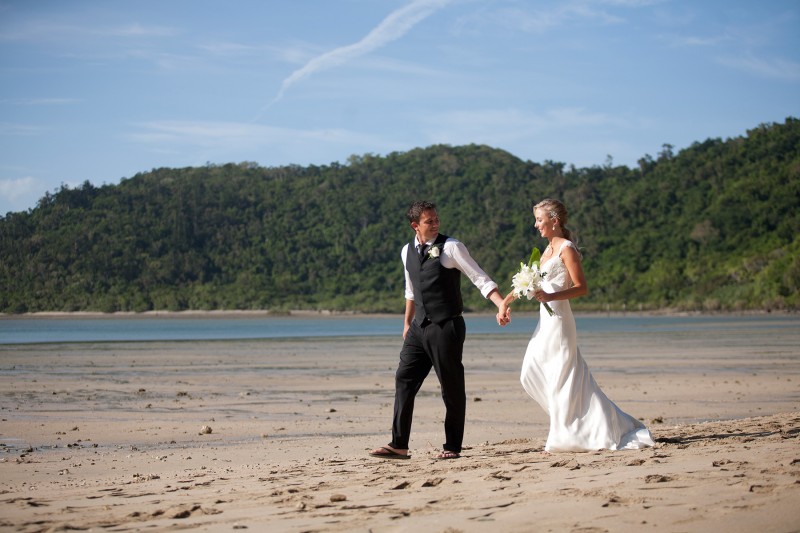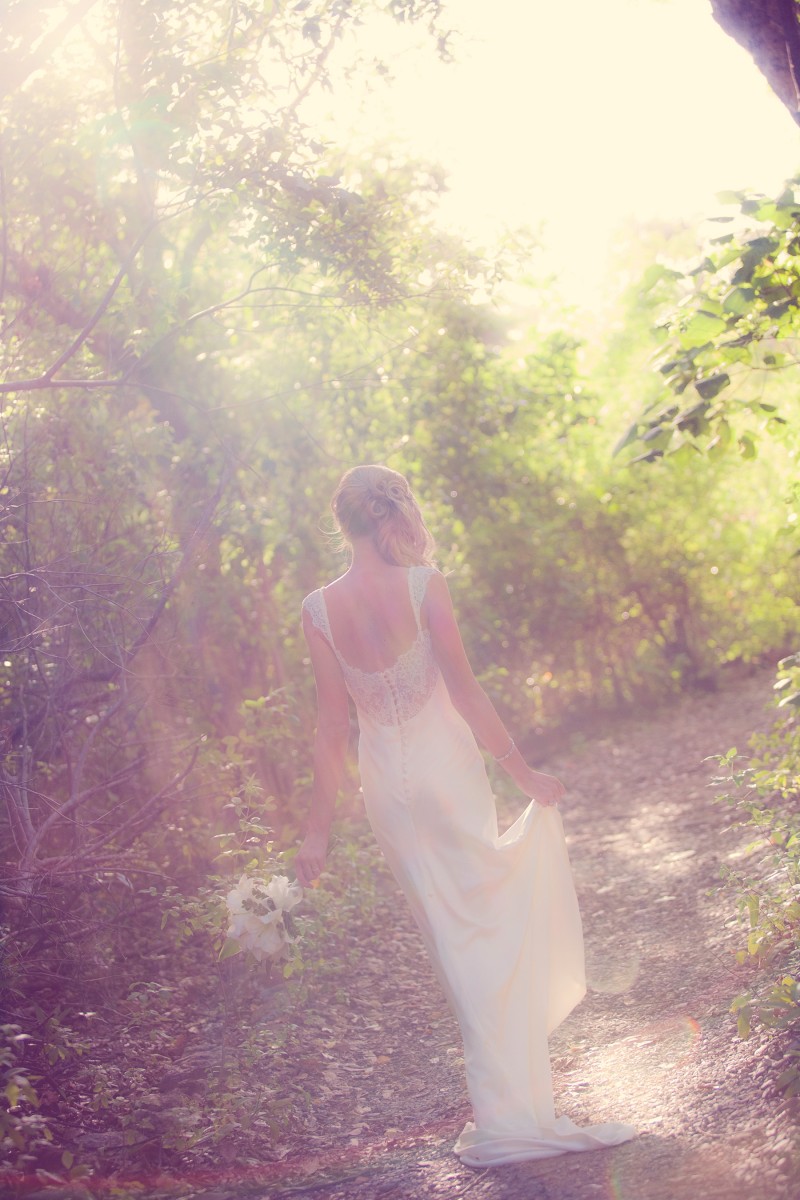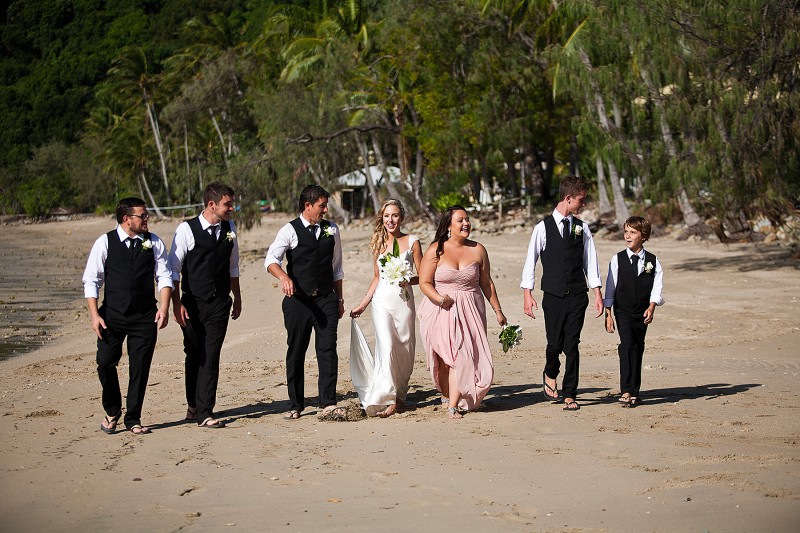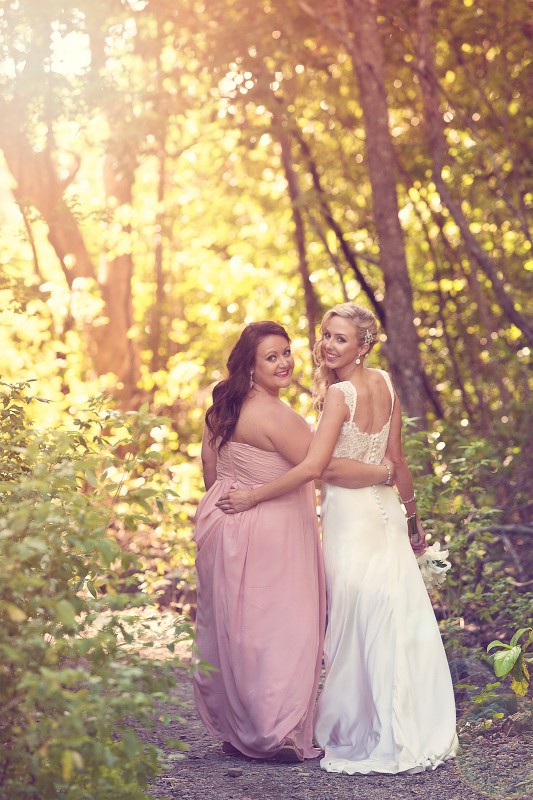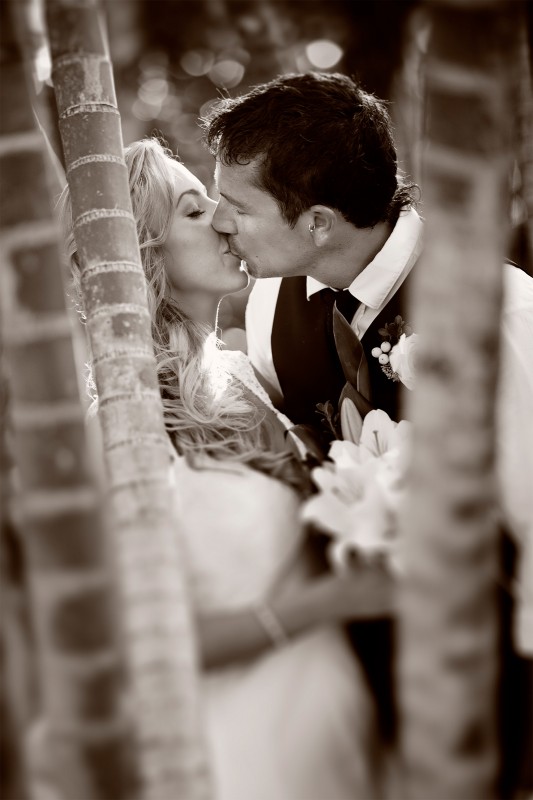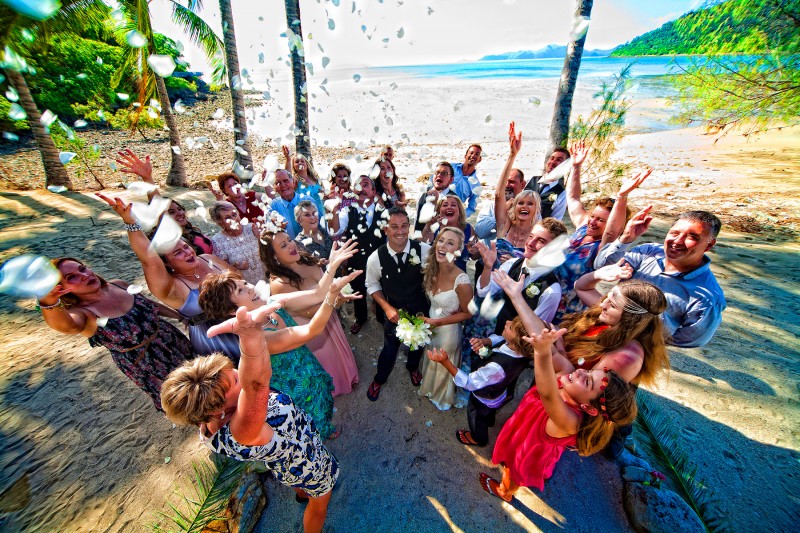 "We got married right on the beach on Long Island, in between the palm trees with the water behind us," says Kate. "It was so beautiful."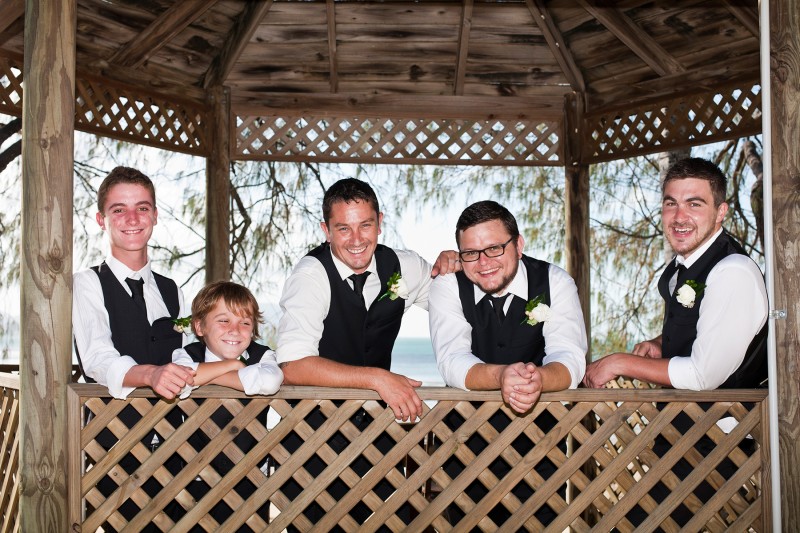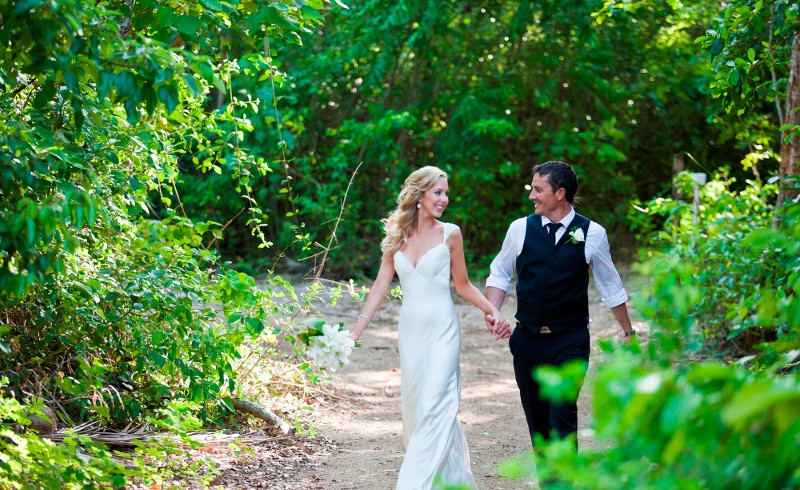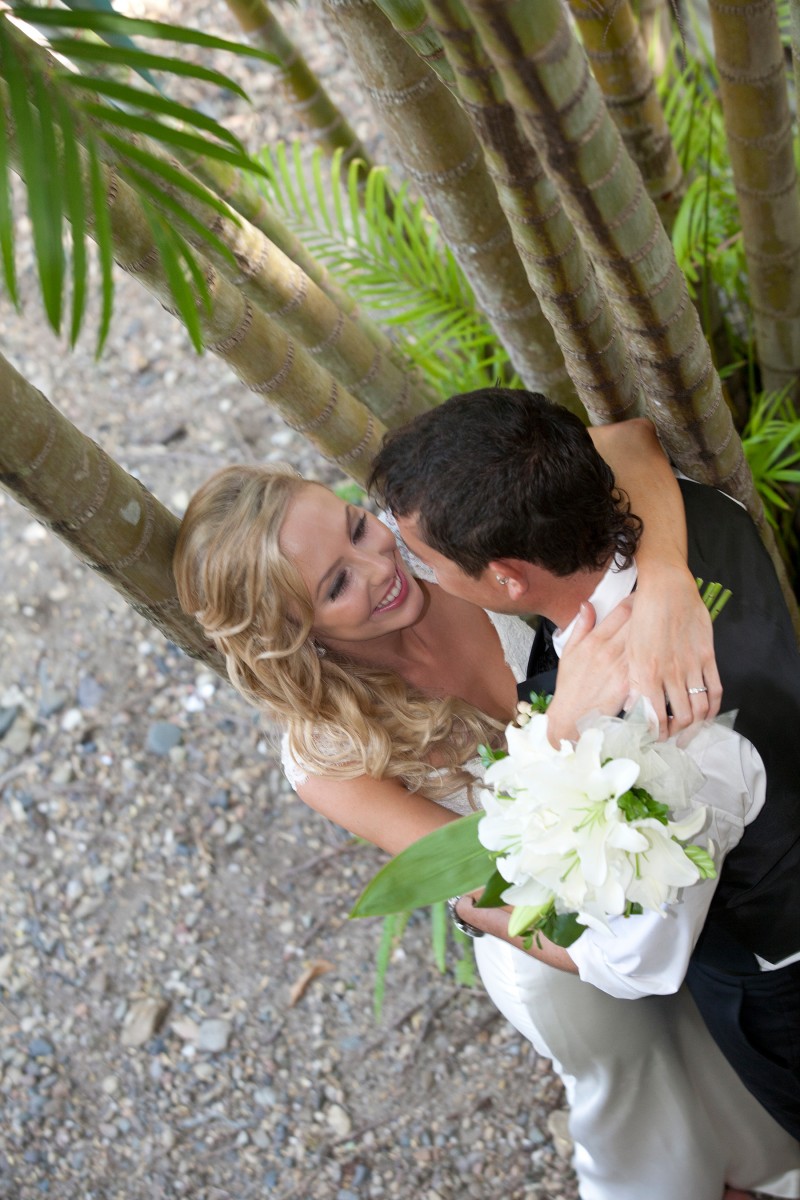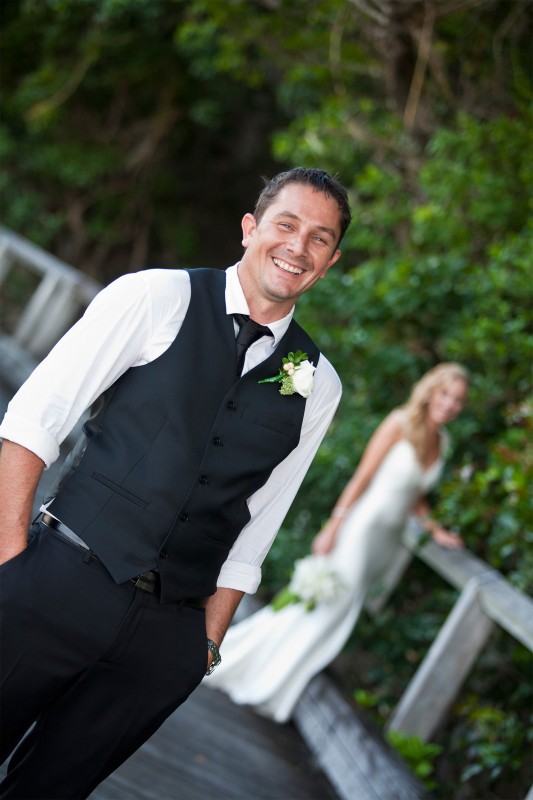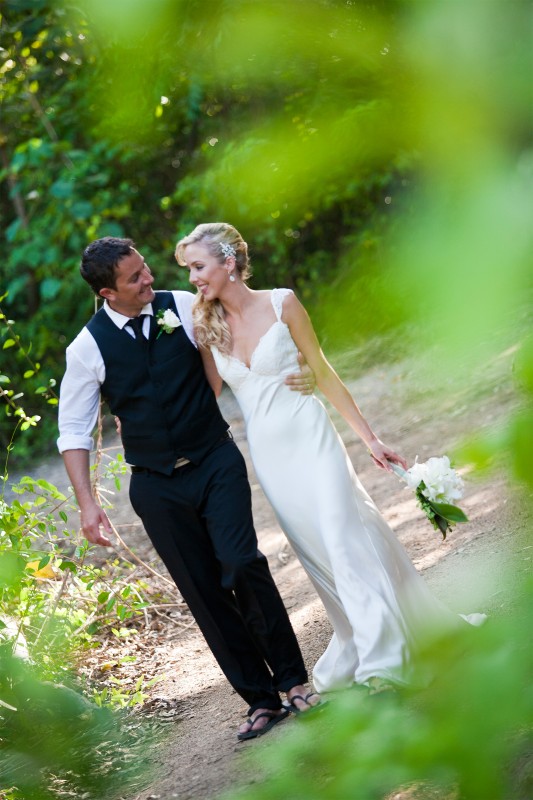 Kate's slinky silk gown was designed and made by her good friend Sandra of Elvi Design. Tor was dressed by David Jones.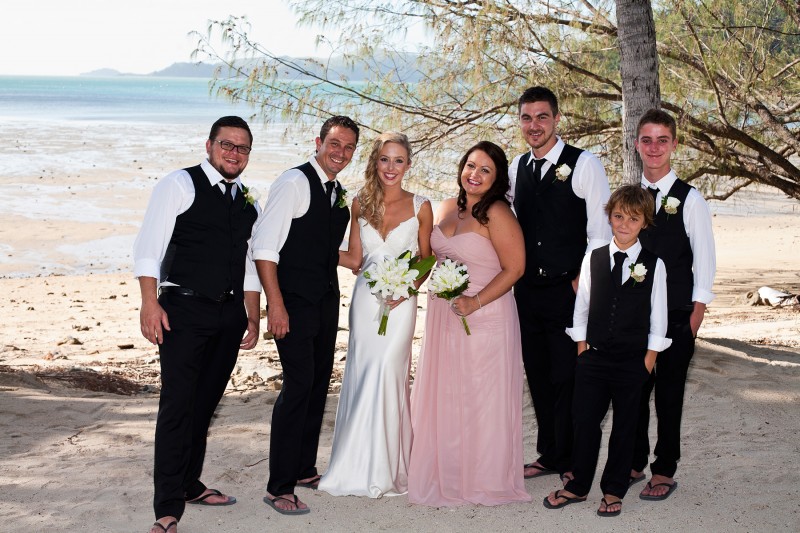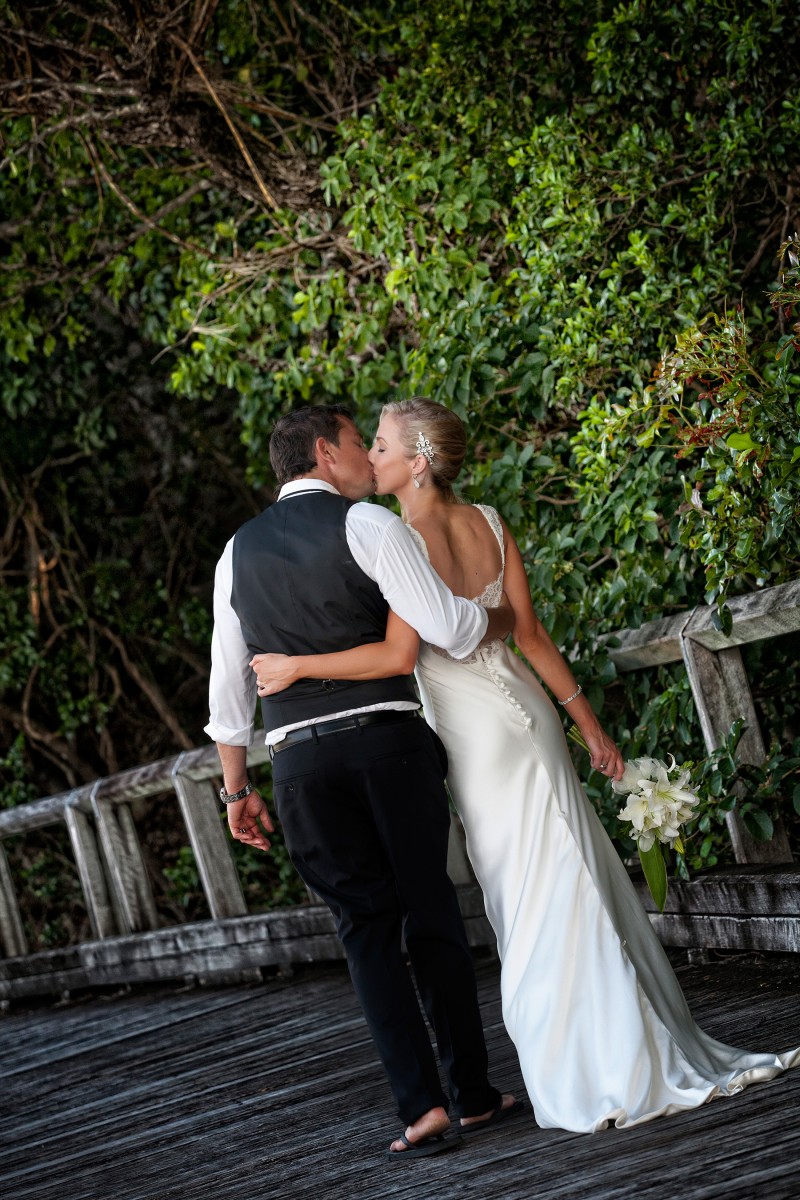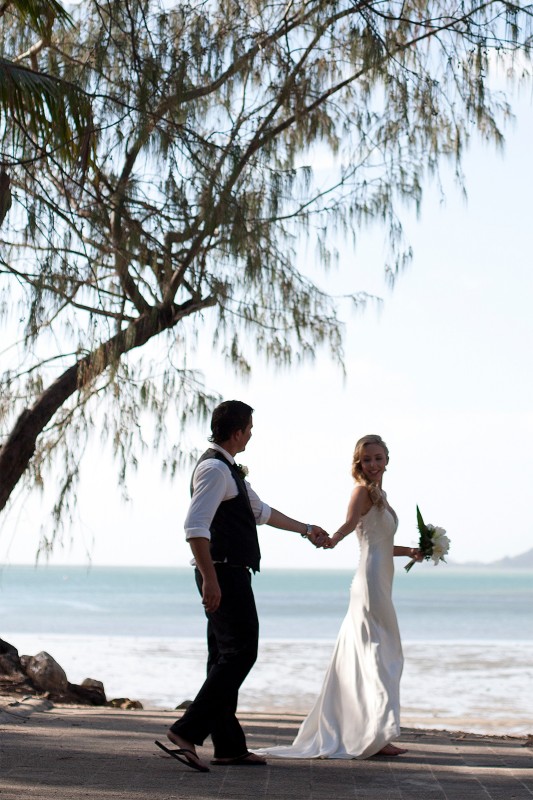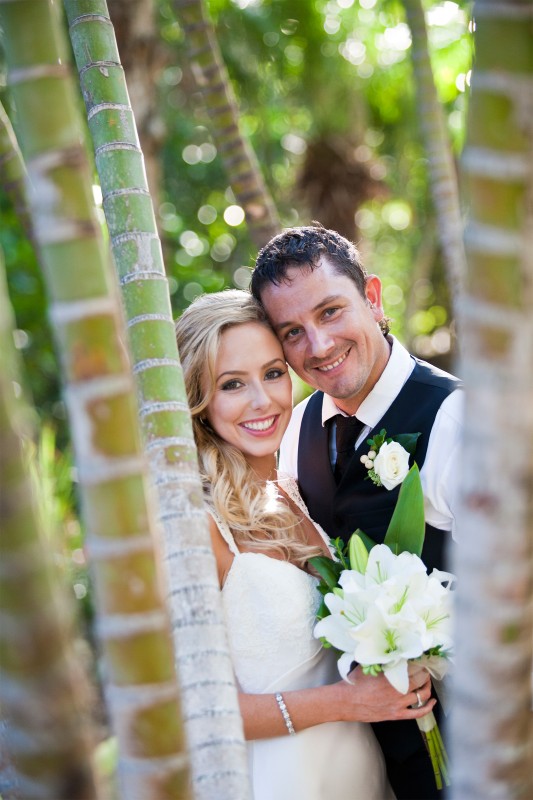 The pair hopped across to Hamilton Island for their honeymoon – "It's our new favourite holiday destination," smiles Kate.
Photos courtesy of Robert Kellett.