count: 0
final comp type:
latest ending comp date:
todays date: 2021-12-07 05:53:56
this is when the voting should NOT show
2021-12-07 05:53:56 -
When Jessica Derham and Reuben Smith fell in love with Zonzo at Train Track Wines in the Yarra Valley, they didn't quite realise why until later.
"We had gone on one of our first dates there five years earlier during Grape Grazing [Festival]," says Melbourne bride Jessica, 32. "We didn't recognise it until we got there."
The venue's country charm and renowned Italian cuisine, including sensational wood fire pizzas, allowed the lecturer and carpenter, 31, to keep things simple when it came to their rustic wedding on February 1, 2014.
"Food and wine are very important to both of us," says Jessica. "So we decided to have a cocktail reception where our [165] guests could enjoy a variety of canapés as well as the local wine."
Arriving to the outdoor ceremony by impressive Caddyman Cadillacs ("The pink one is the only one of its kind in Australia," smiles the bride), Jessica and Reuben became Mr and Mrs Smith, with the assistance of celebrant Monique Duggan. "Reuben met Monique seven years ago when he did an extension on her house," explains Jessica.
Trying hard not to "get too bogged down with the theme", Jessica says their colour palette was a fresh mix of navy, yellow and green, represented in a macaron tower and lolly buffet which she designed herself.
The relaxed celebration led to a luxury honeymoon on Caribbean cruise liner, Oasis of the Seas – the world's biggest cruise ship.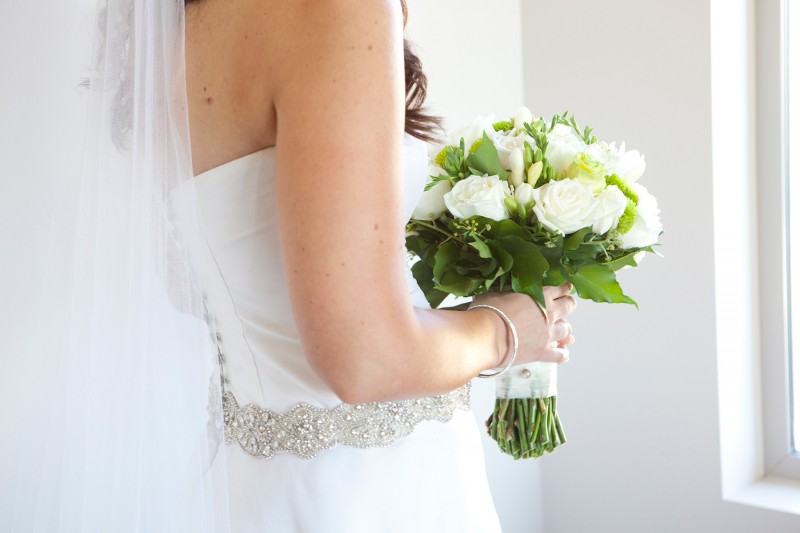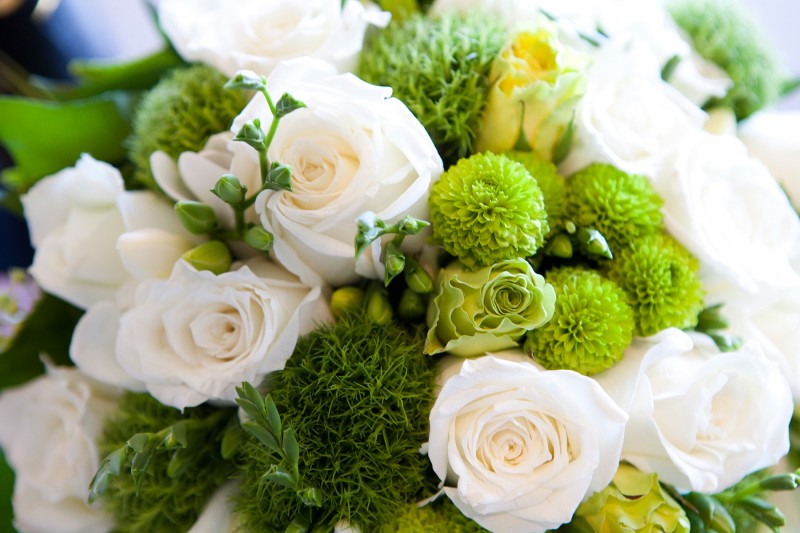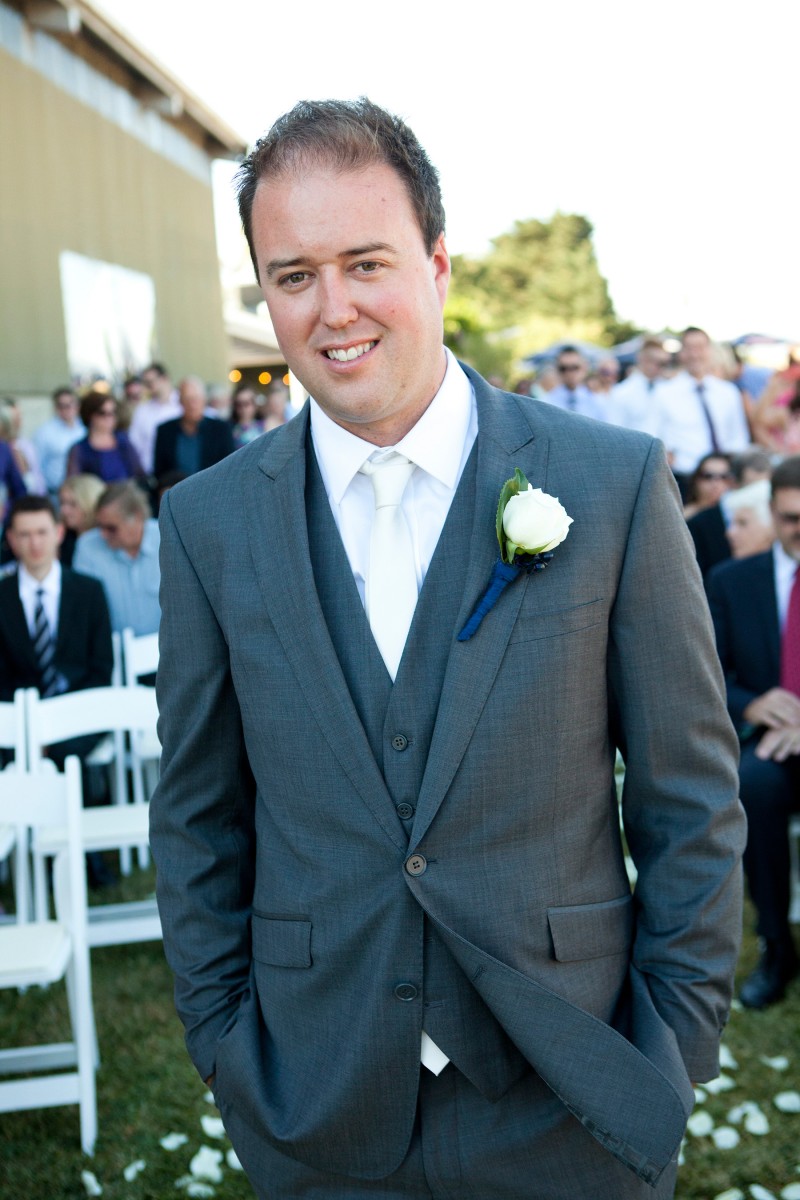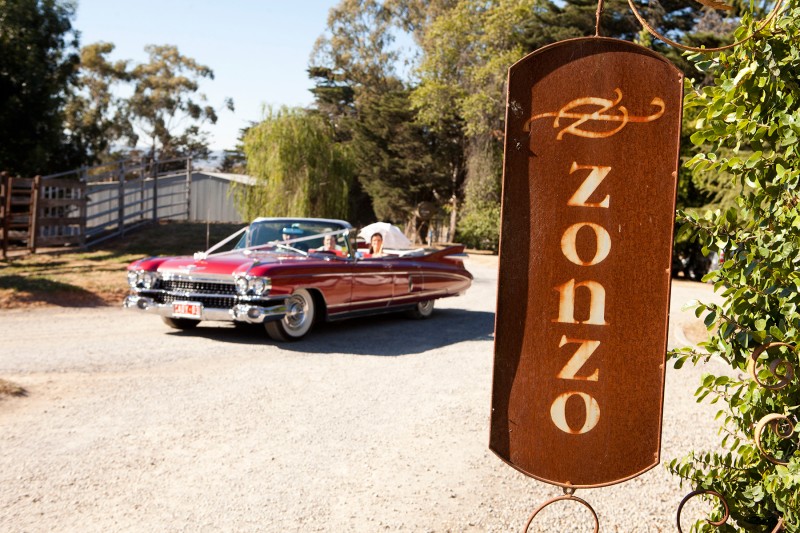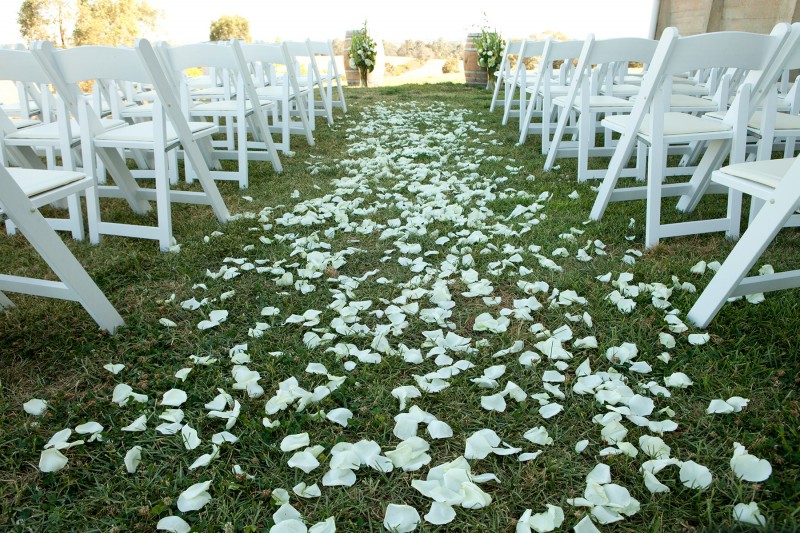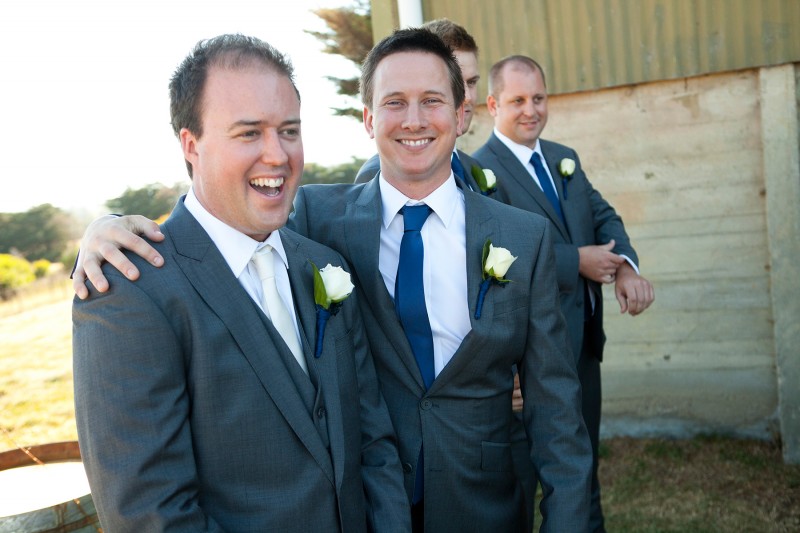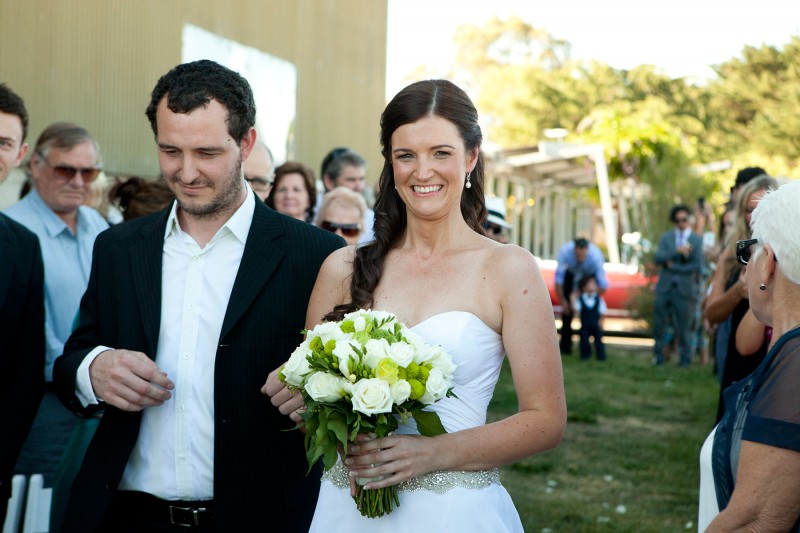 Jessica's cousin walked her down the aisle. "He is like a brother to me," she says.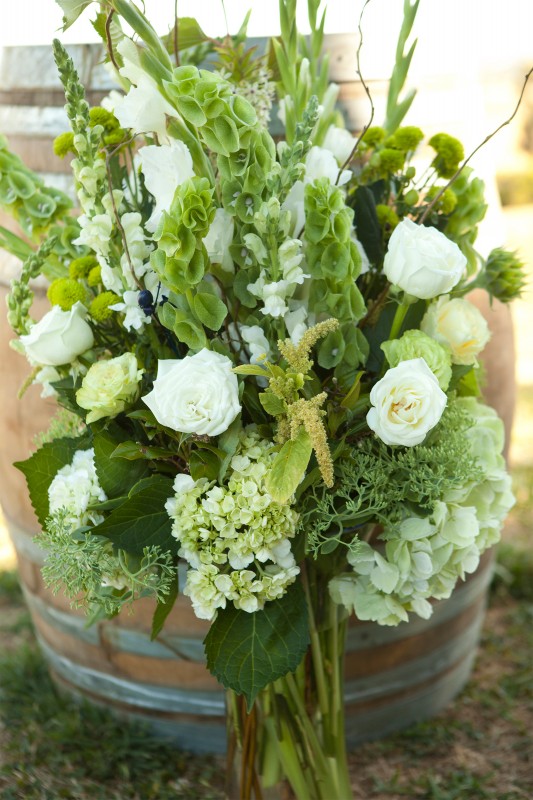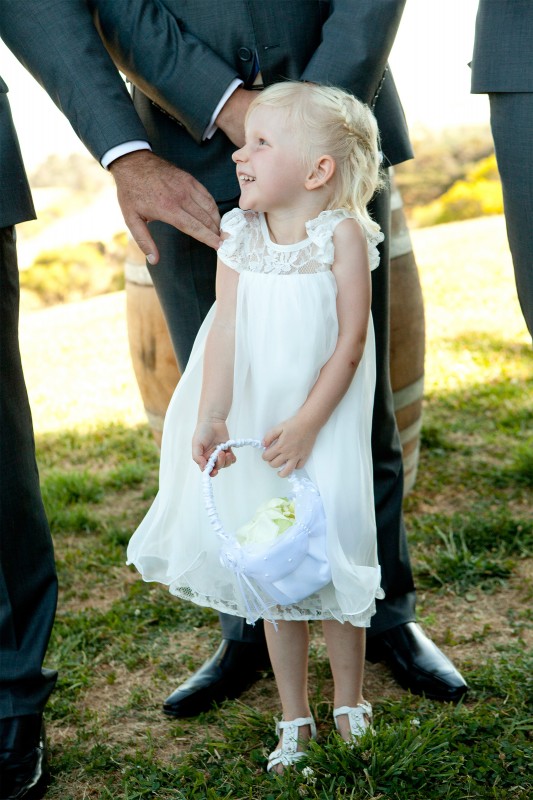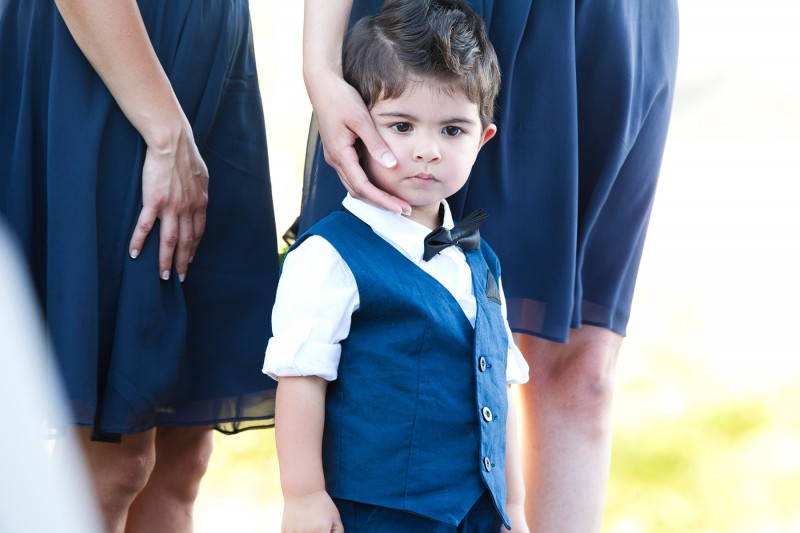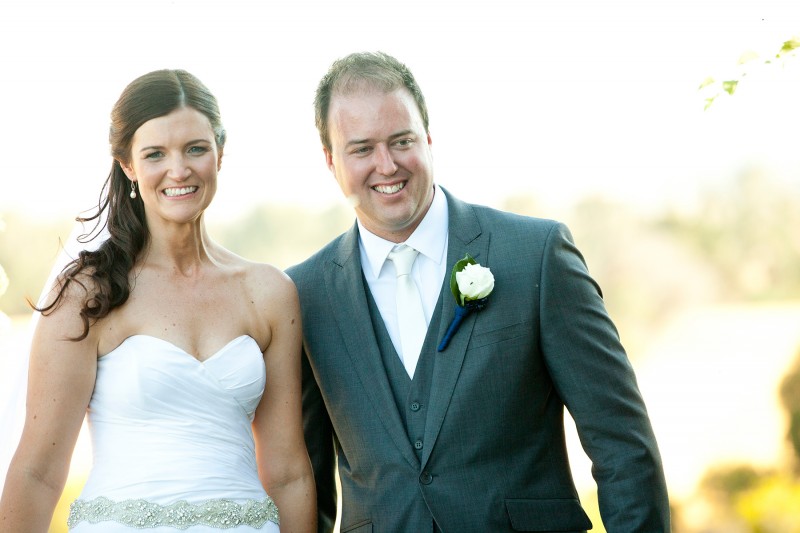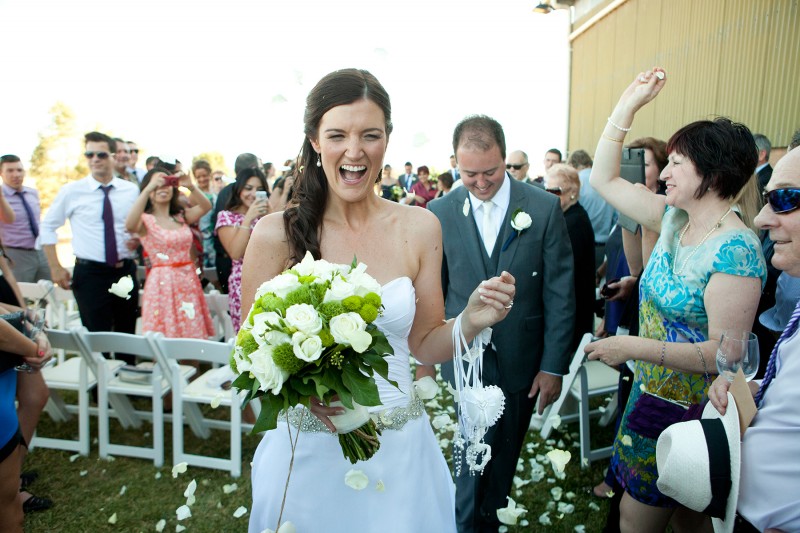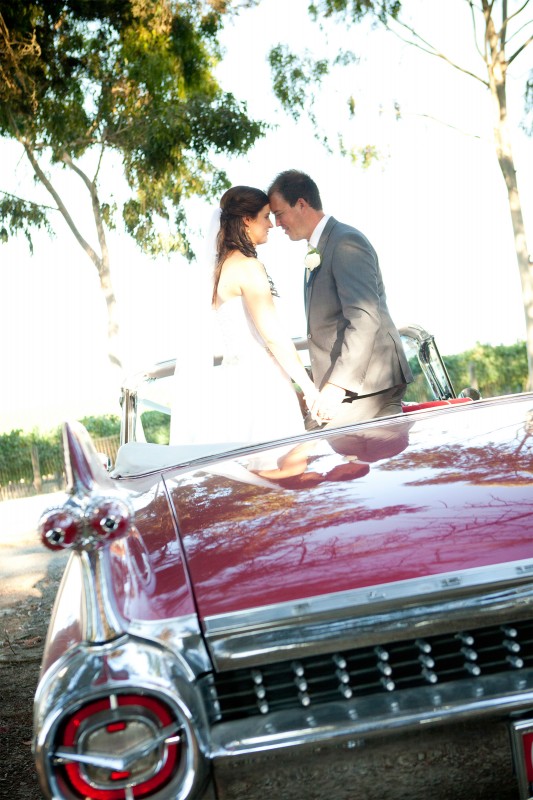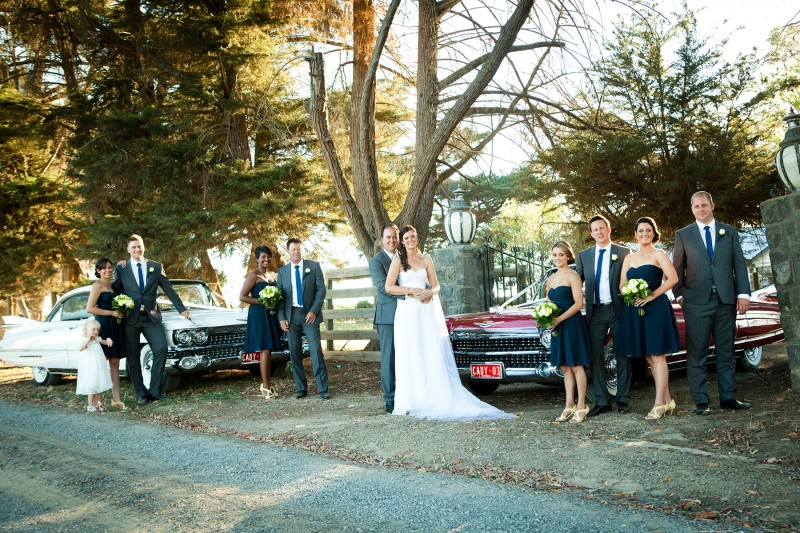 Debbie O'Neill Freelance Designs arranged the fresh ivory and green bouquets.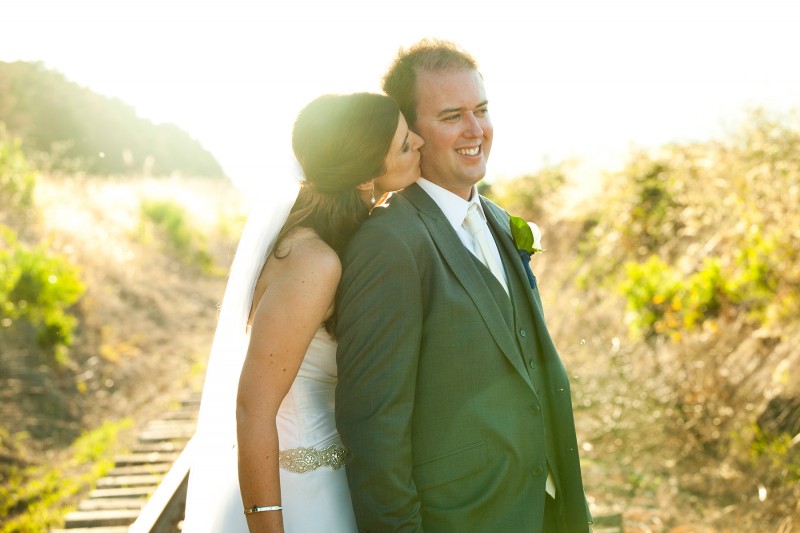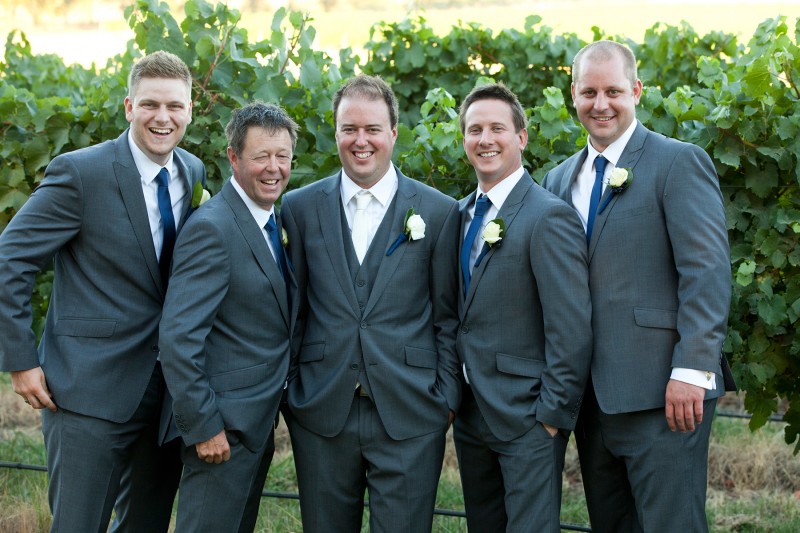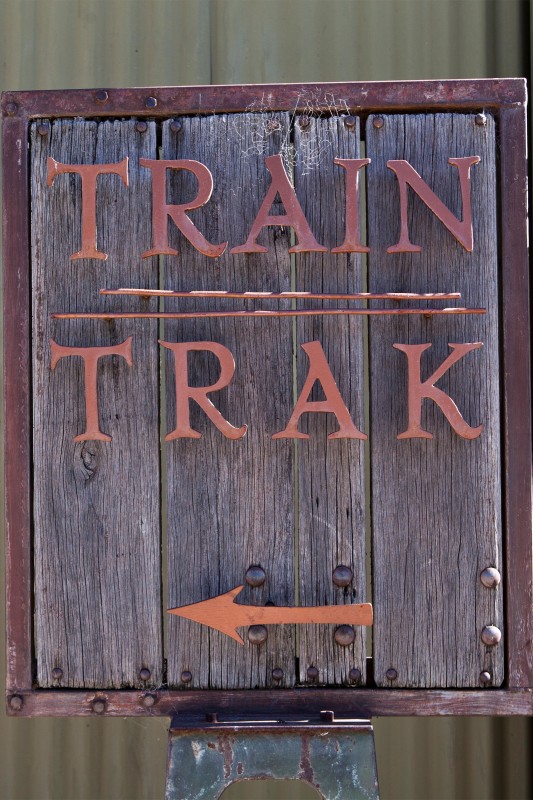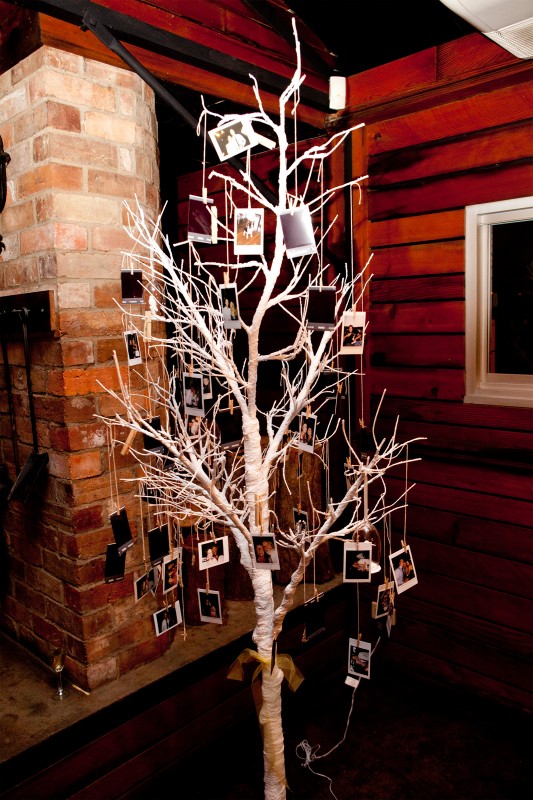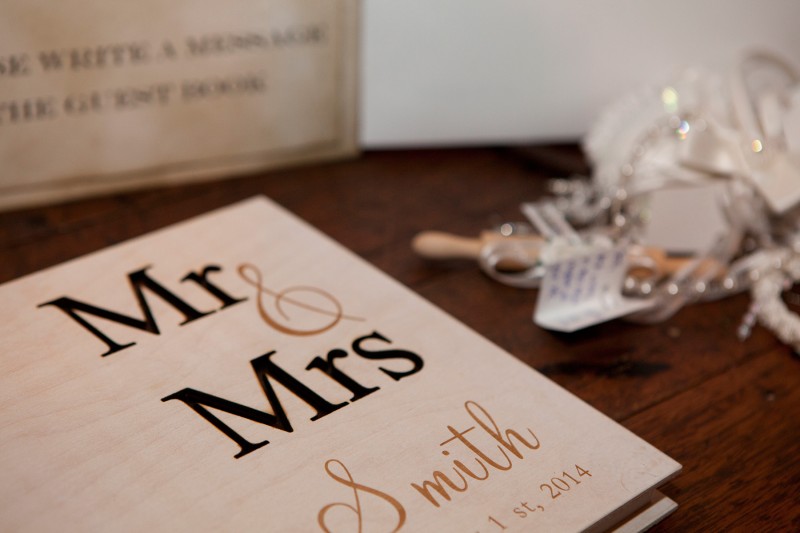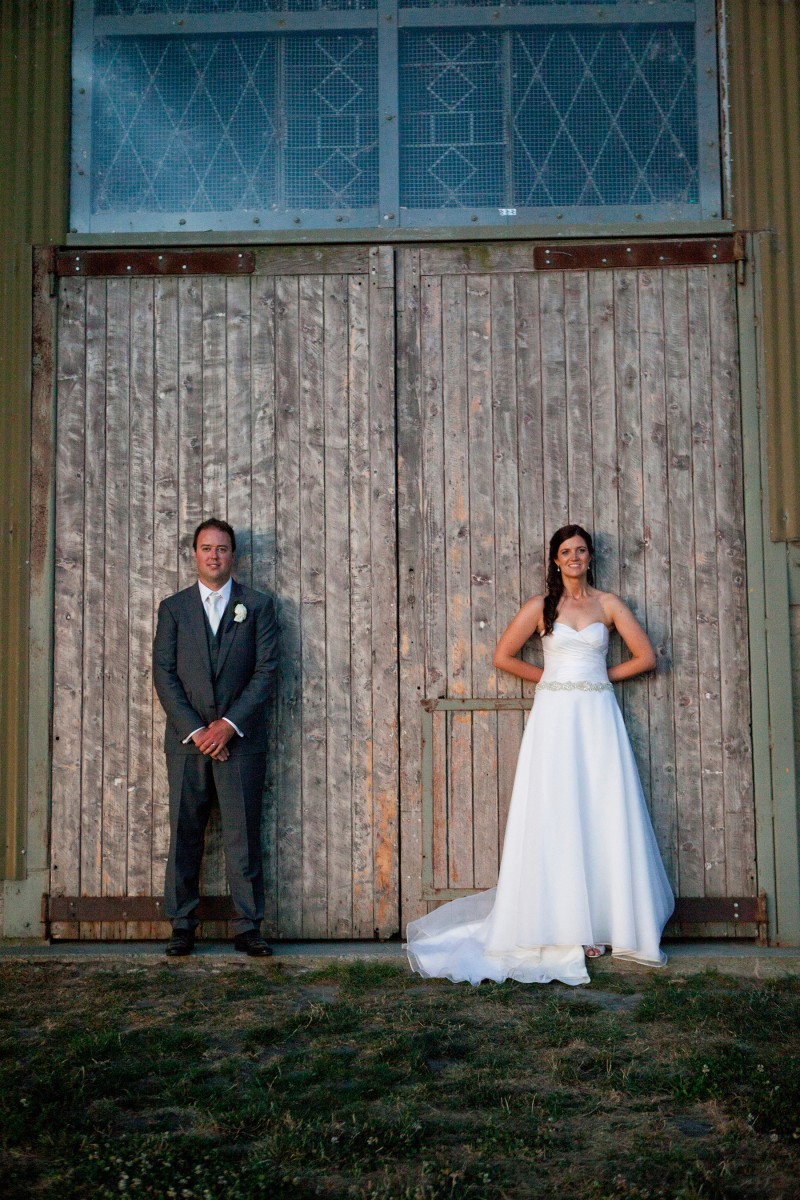 Jessica wore a simple A-line design of Wendy Makin and Reuben suited up in a charcoal number from Moda.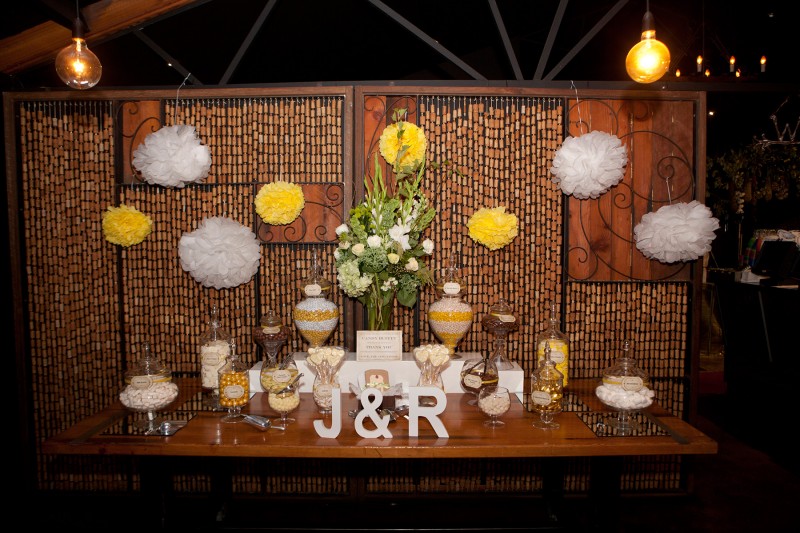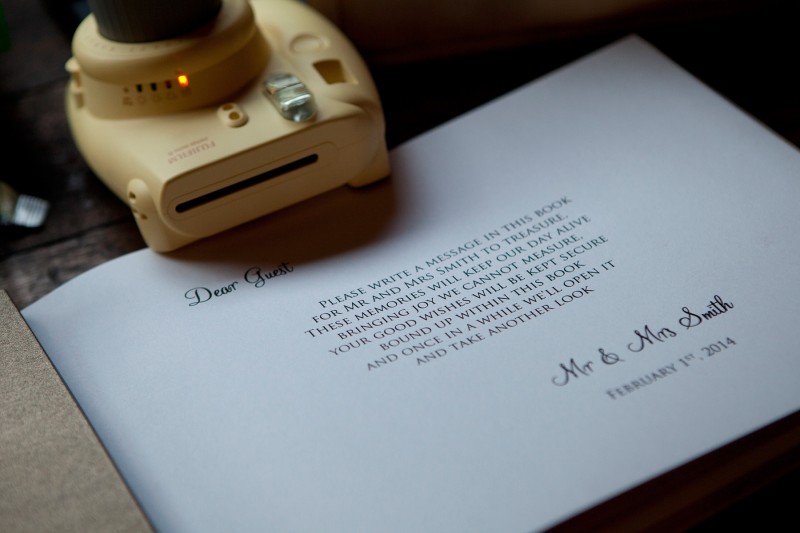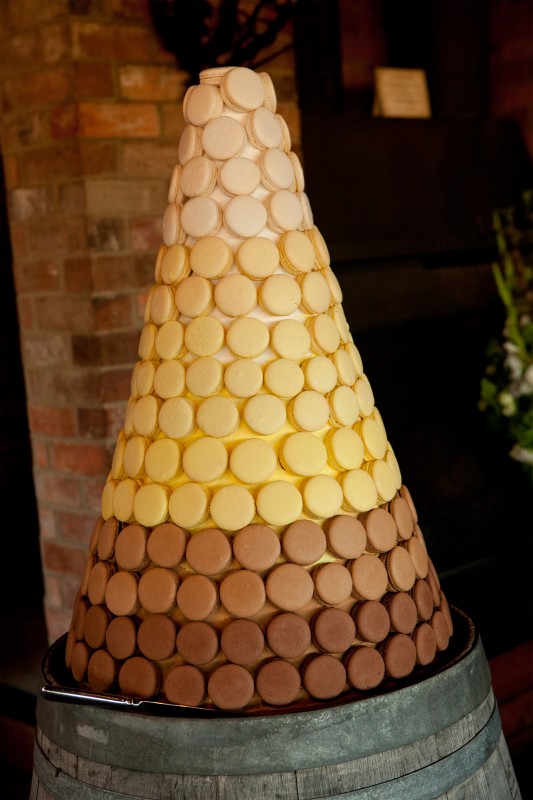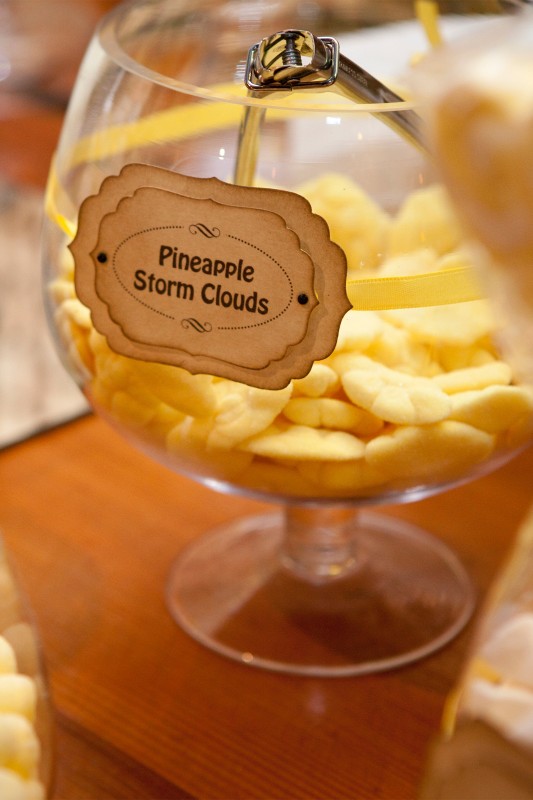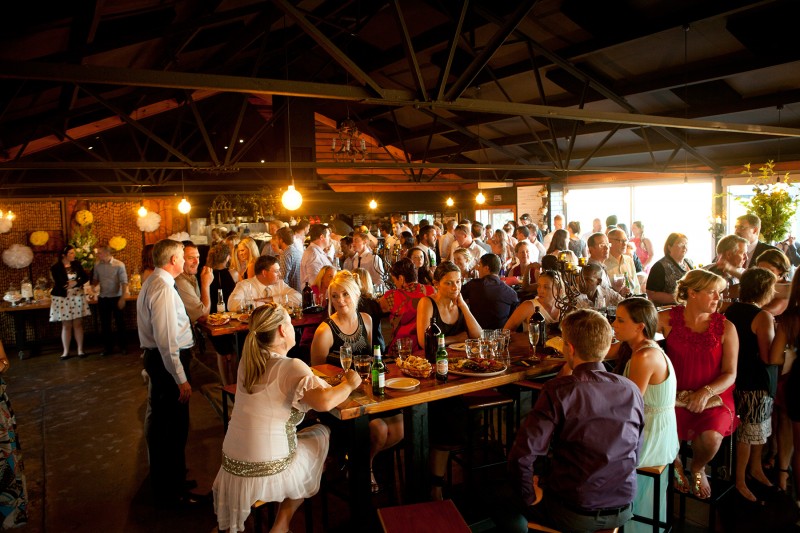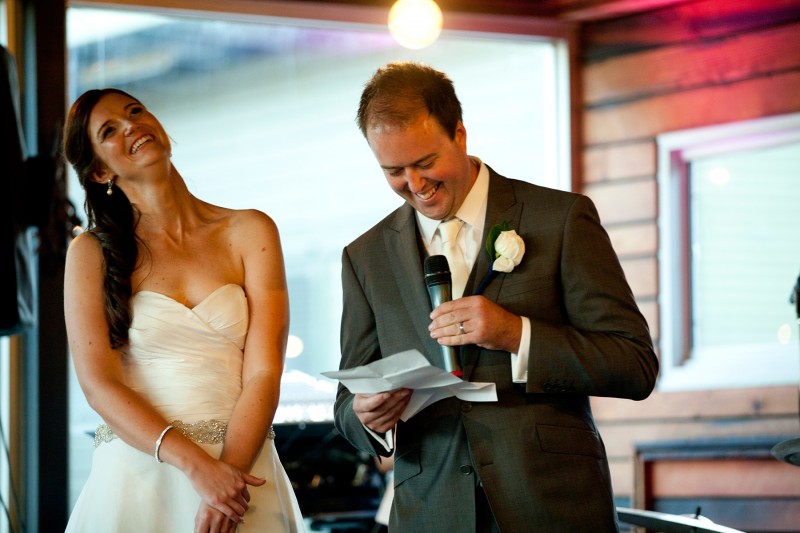 Photos courtesy of Metropol Weddings.
Featured Suppliers:
Brides Accessories: Wendy Makin / Brides Gown: Wendy Makin / Brides Shoes: Filippo Raphael Shoes / Bridesmaid Shoes: Nine West / Bridesmaids Dresses: Anne Taylor / Cake: Miss Lady Bird Cakes / Celebrant: A Younger Approach - Monique Duggan / Ceremony Music: Heatwave Band / Entertainment: Heatwave Band / Flowergirl Dress: Etsy / Flowers: Debbie O'Neill Freelance Designs / Gift Registry: Wishing well / Grooms Attire: Moda / Grooms Shoes: Myer / Groomsmen Attire: Moda / Groomsmen Shoes: Myer / Hair: Embellish Makeovers / Honeymoon: Escape Travel / Invitations: Sharon Figueroa / Lolly Buffet: Prestige Candy / Makeup: Embellish Makeovers / Photographer: Metropol Weddings / Rings: Melbourne Jewellery Service; Etsy / Transport: Caddyman Cadillac Car Hire / Venue: Zonzo / Venue Decor: Zonzo / Wedding Night Venue: Gracedale Yara Valley
Additional Suppliers: Yara Valley Transfers.