Unconventional Welsh pair Millie Boswell and Dan Sykes took their DIY wedding to the next level when they decided to lead their own ceremony.
Millie, 25 and Dan, 26, were officially married at the registry office a couple of days before their August 8, 2015 wedding held at the bride's parent's property overlooking the Ceiriog Valley. This time, however, they decided to do it without the help of a celebrant.
"We followed a traditional ceremony script but added our own bits to the vows," Millie explains, "such as Dan making me a cup of tea every morning (result!) and getting everyone present to 'love us, respect and support us, be truthful to us always and party hard on every future celebration!'"
The ceremony was attended by close friends and family and was followed by afternoon tea in china collected from car boot sales. The wedding breakfast was then held in the evening under a stunning marquee with 150 guests.
The Wrexham pair says having the wedding at Millie's parent's smallholding in North Wales allowed celebrations to continue into the night and the next day. "As lots of people camped over or stayed close by we made a weekend of it and the following day had a yoga session, a walk in the hills and circus skills all led by our talented friends," Millie says.
From the invitations to the food, decor, wedding cake and rose petal confetti, Millie said friends and family had a role in every element of the DIY wedding. "It was so special having everyone give their time and effort so generously," she said.
"We are so lucky to have very talented people around us and we definitely used all their amazing skills to give us our perfect day."
Photos courtesy of Phil Rees Photography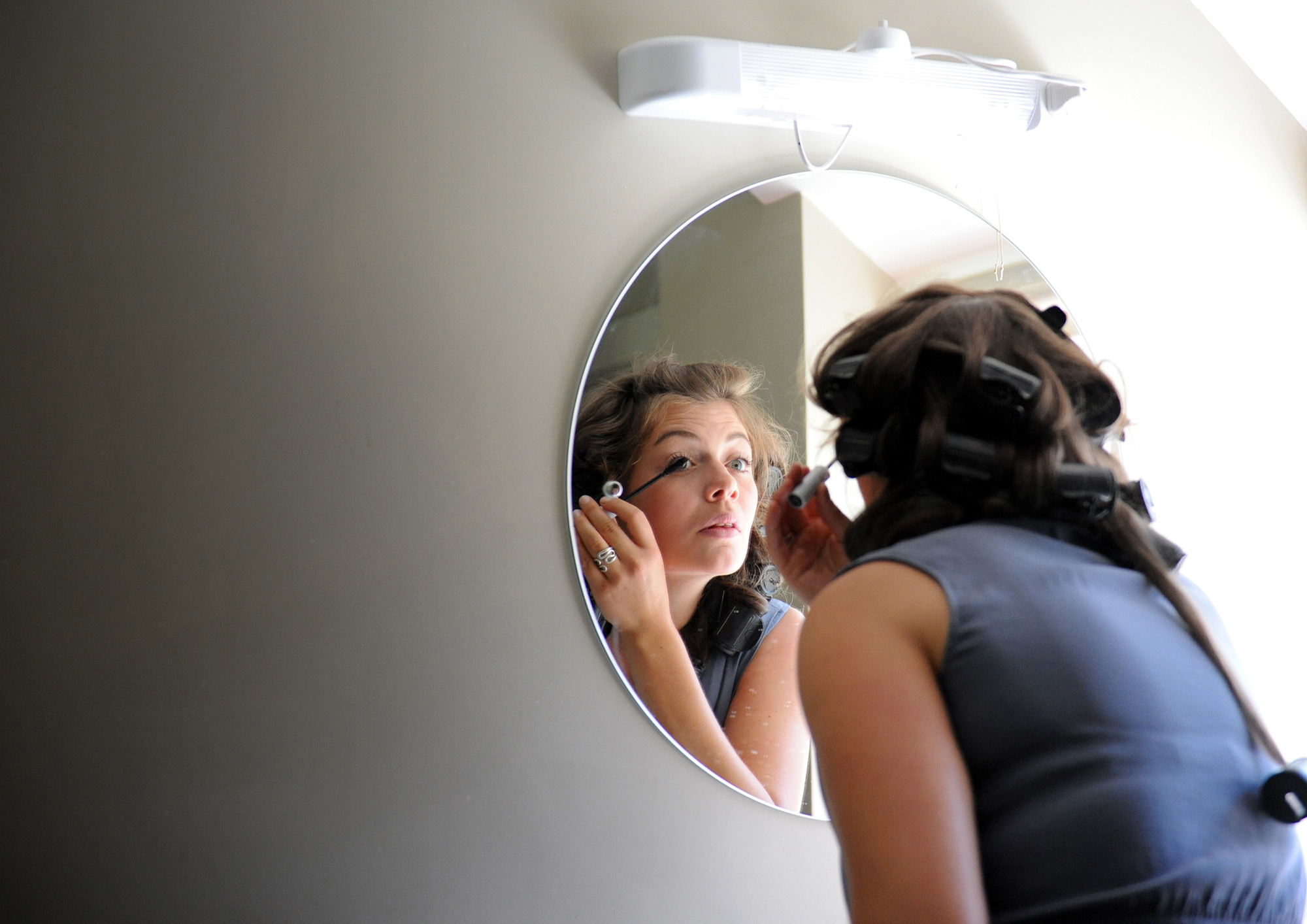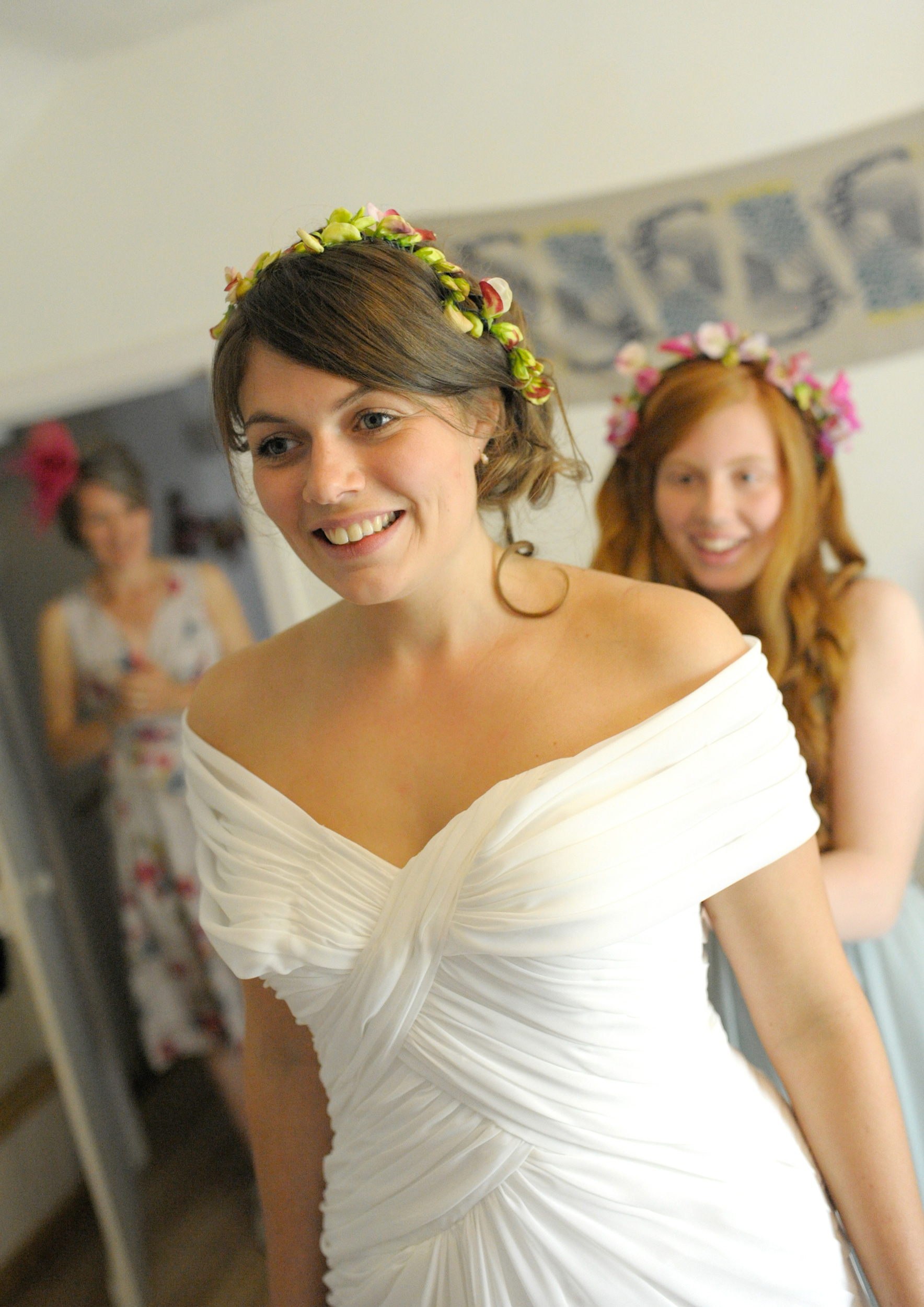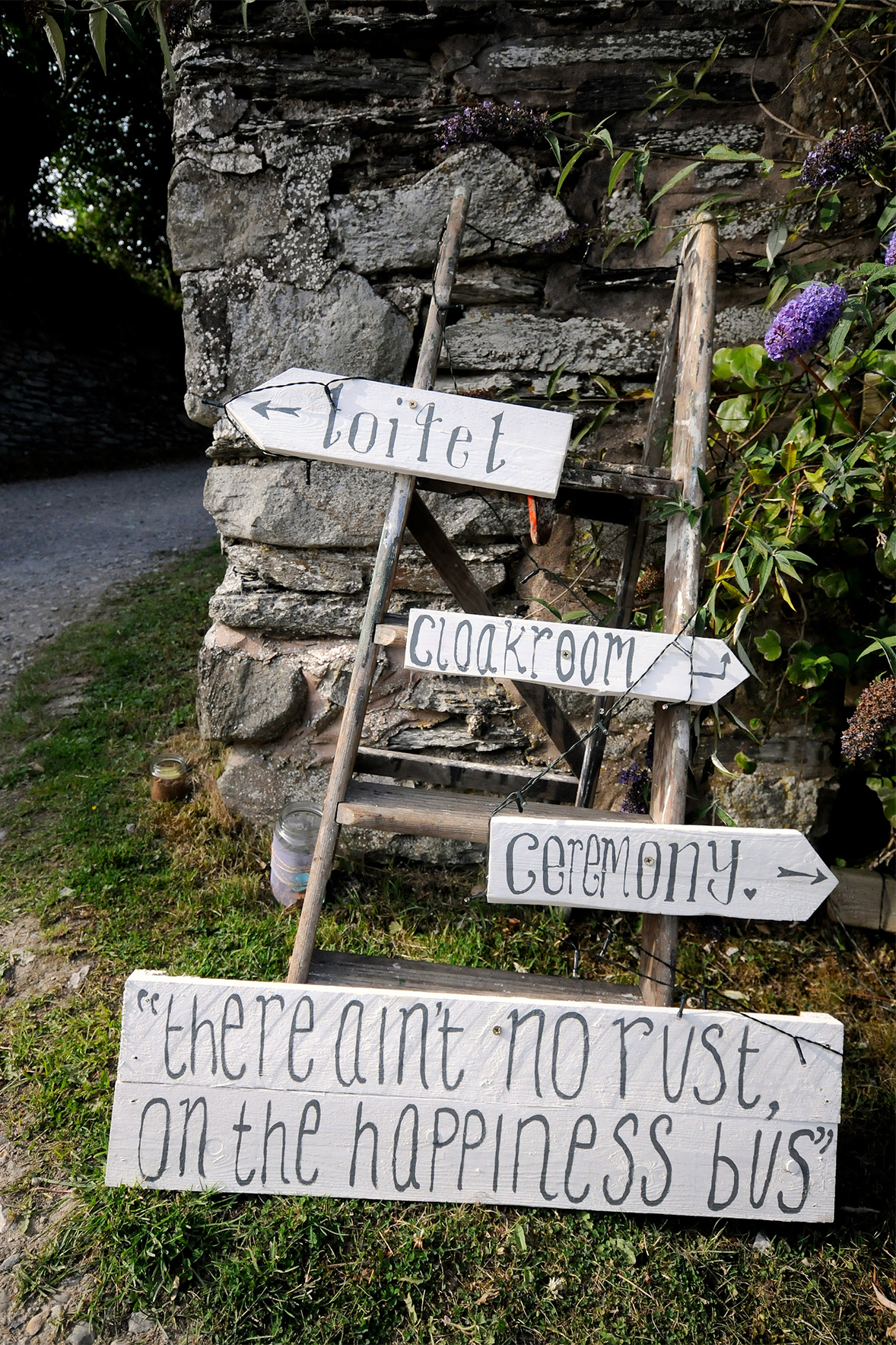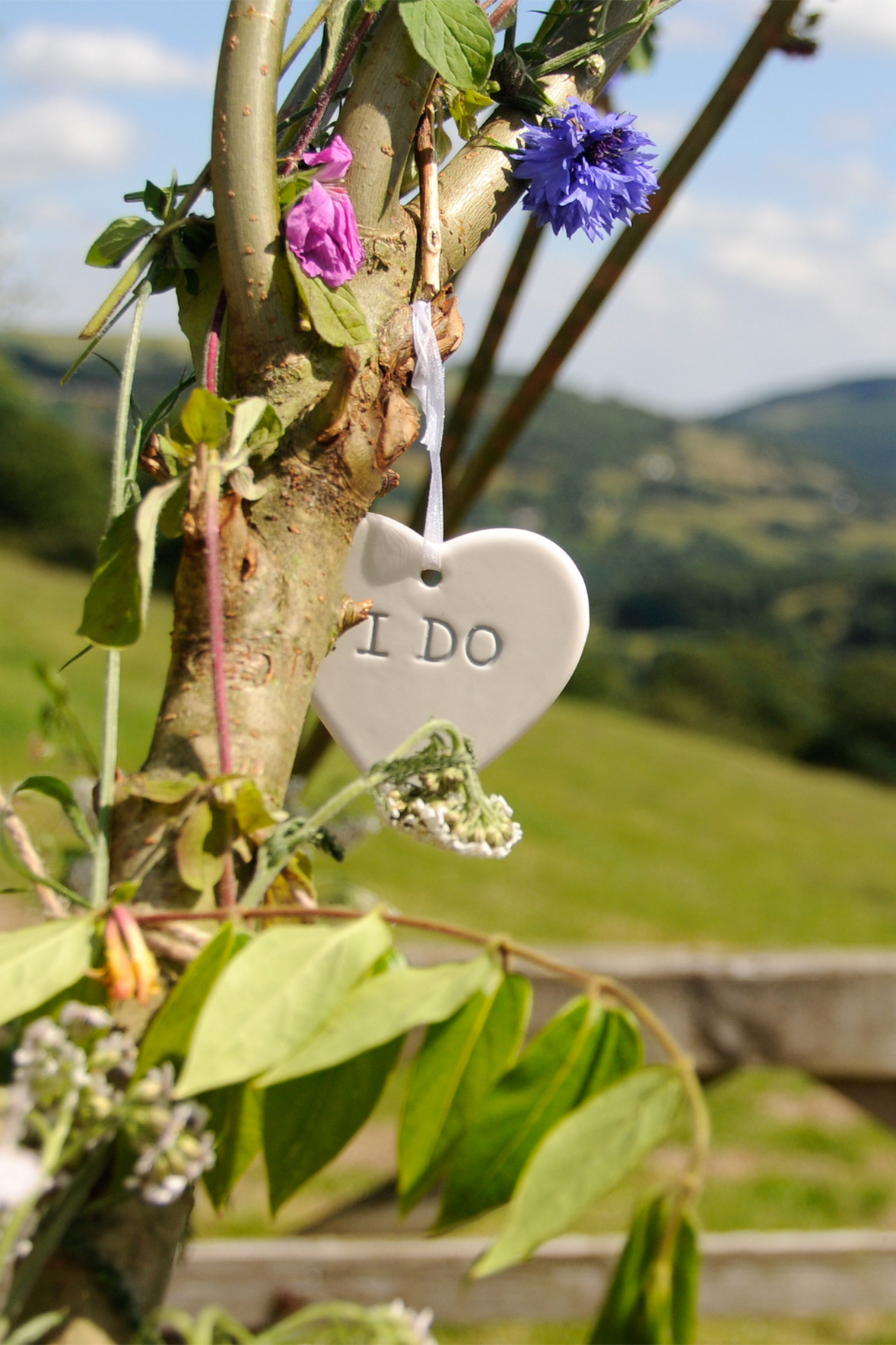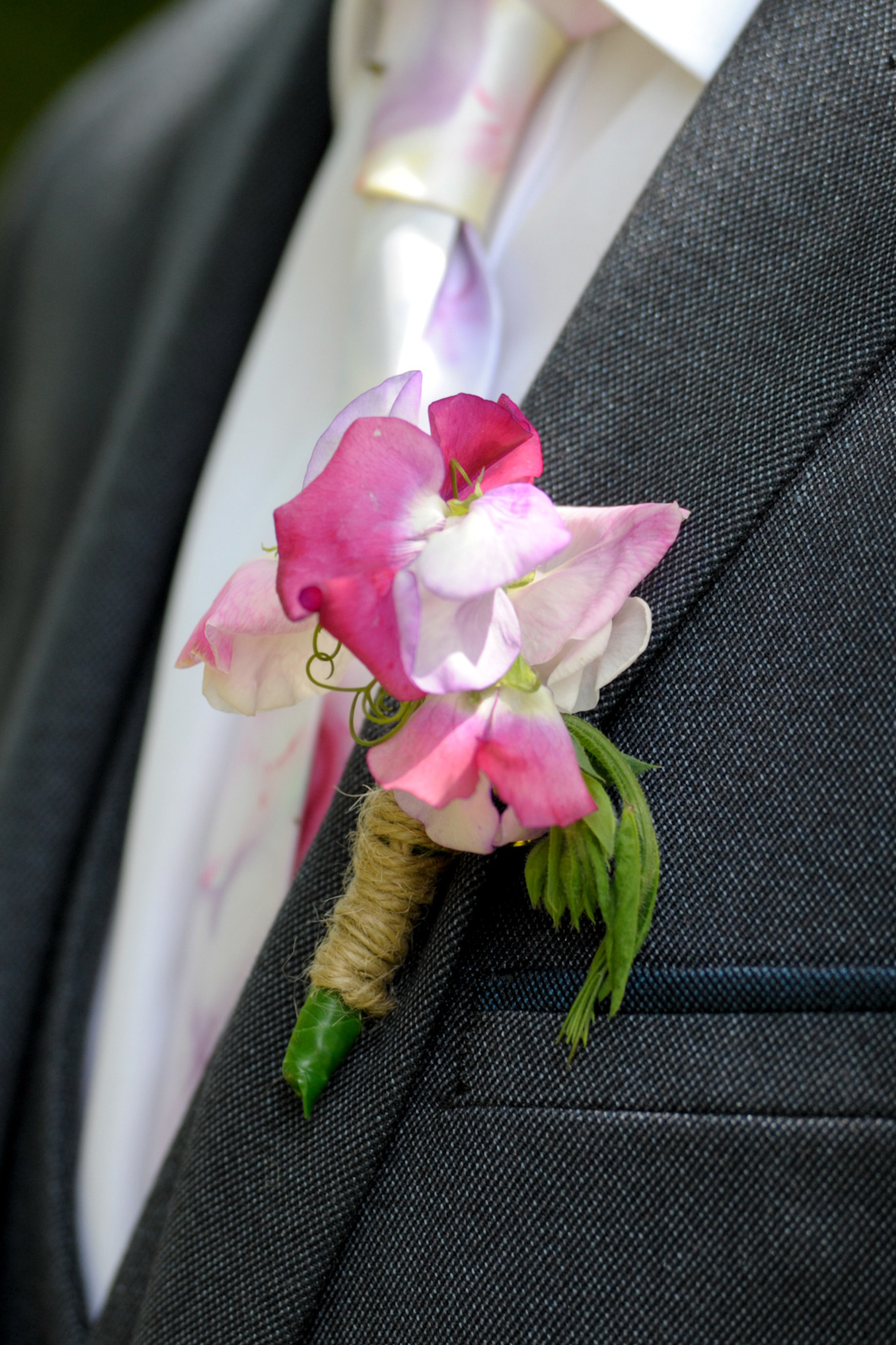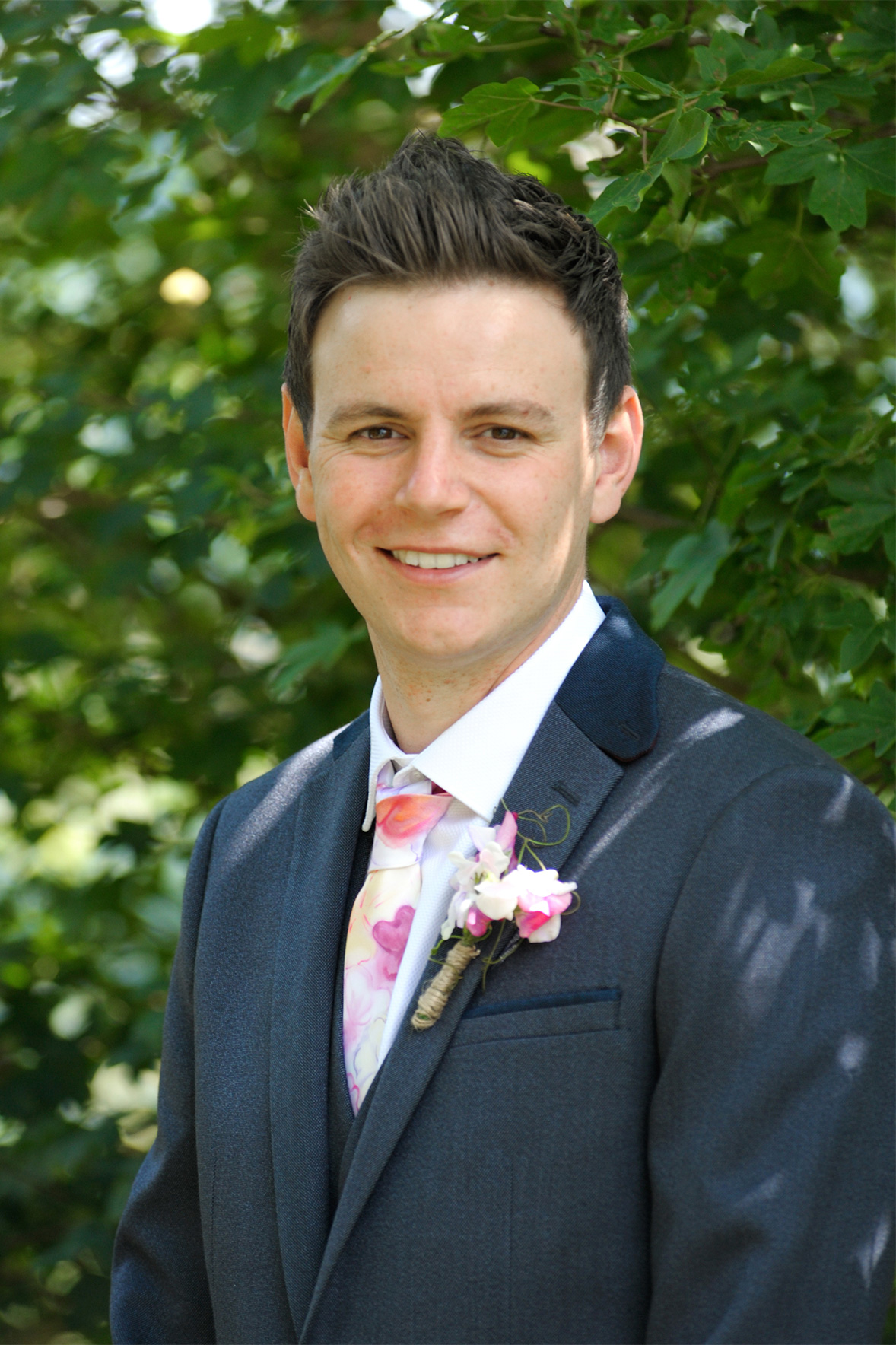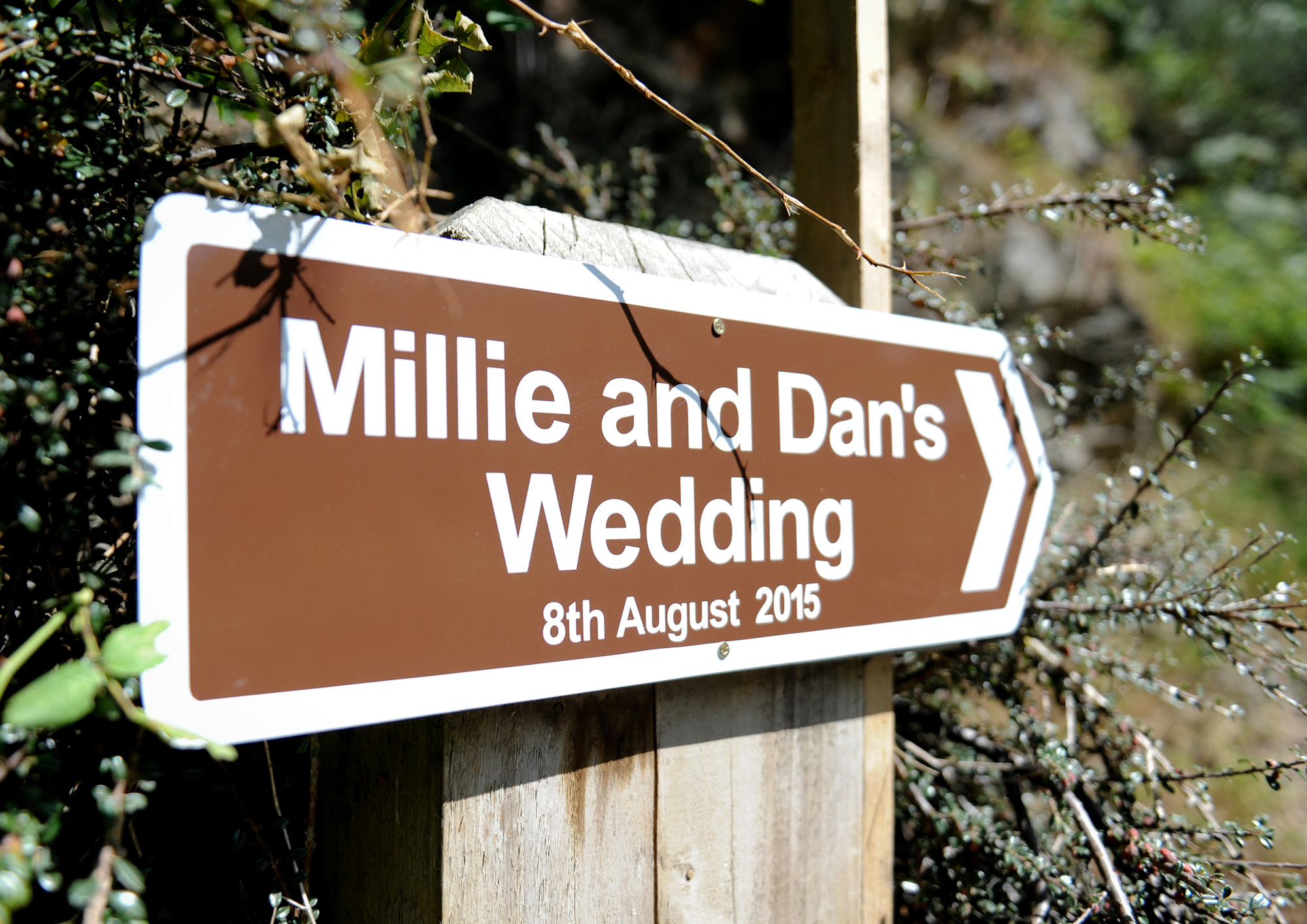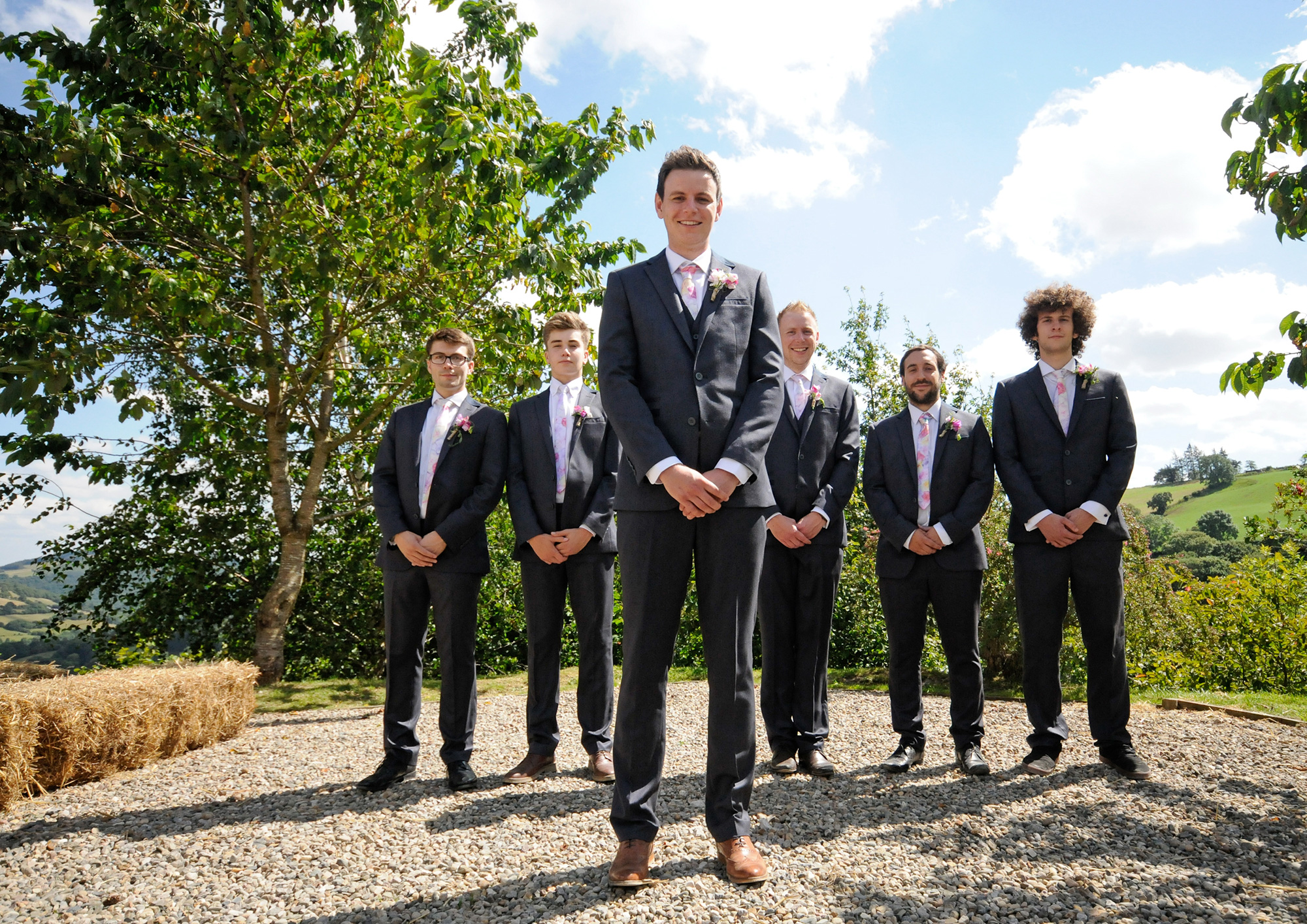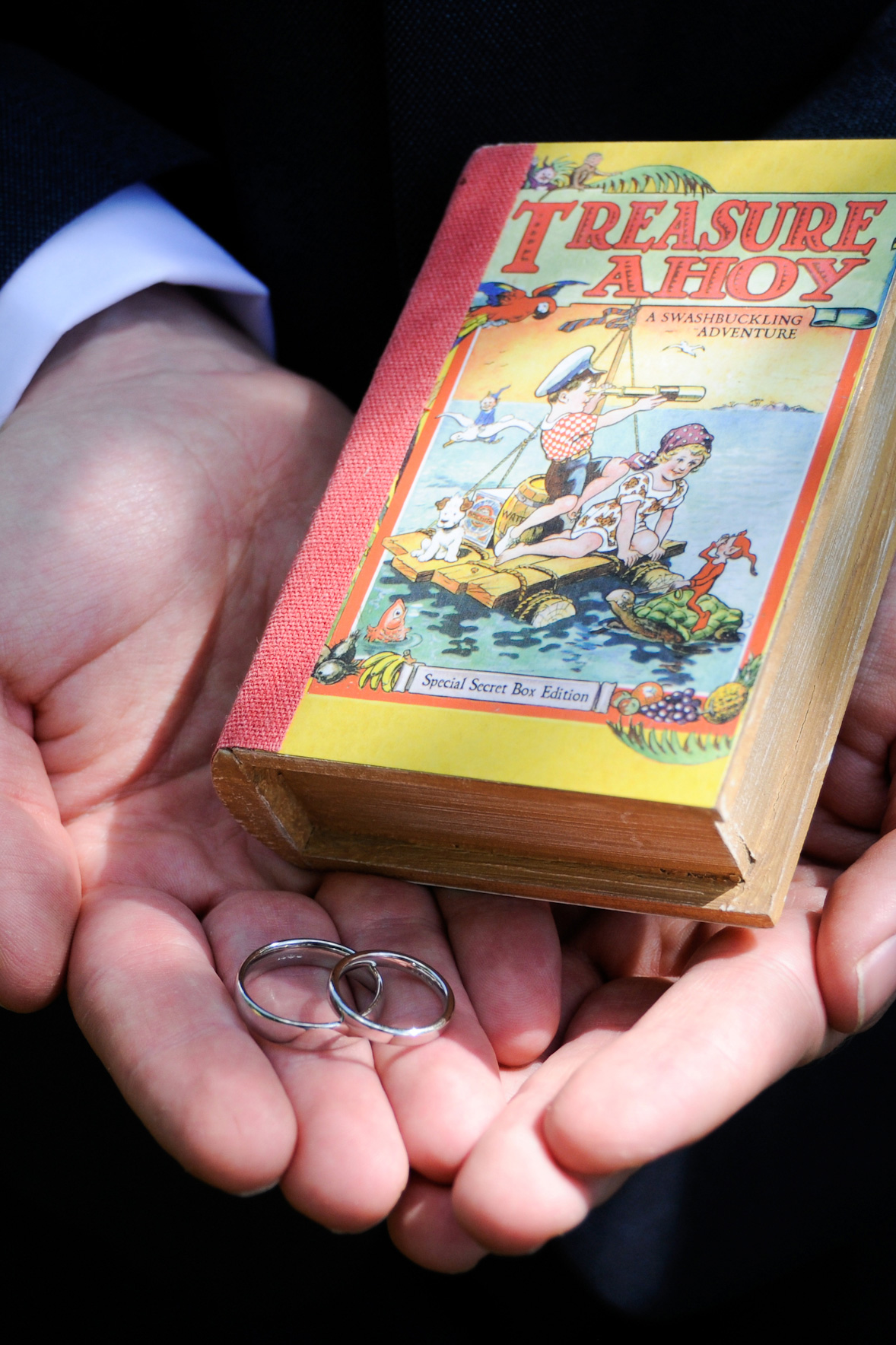 Millie and Dan met serving as head boy and girl in different years at school. "Dan proposed on our seven-year anniversary with a seven-course meal and tickets to go and see our favourite musician, Mason Jennings," Millie says.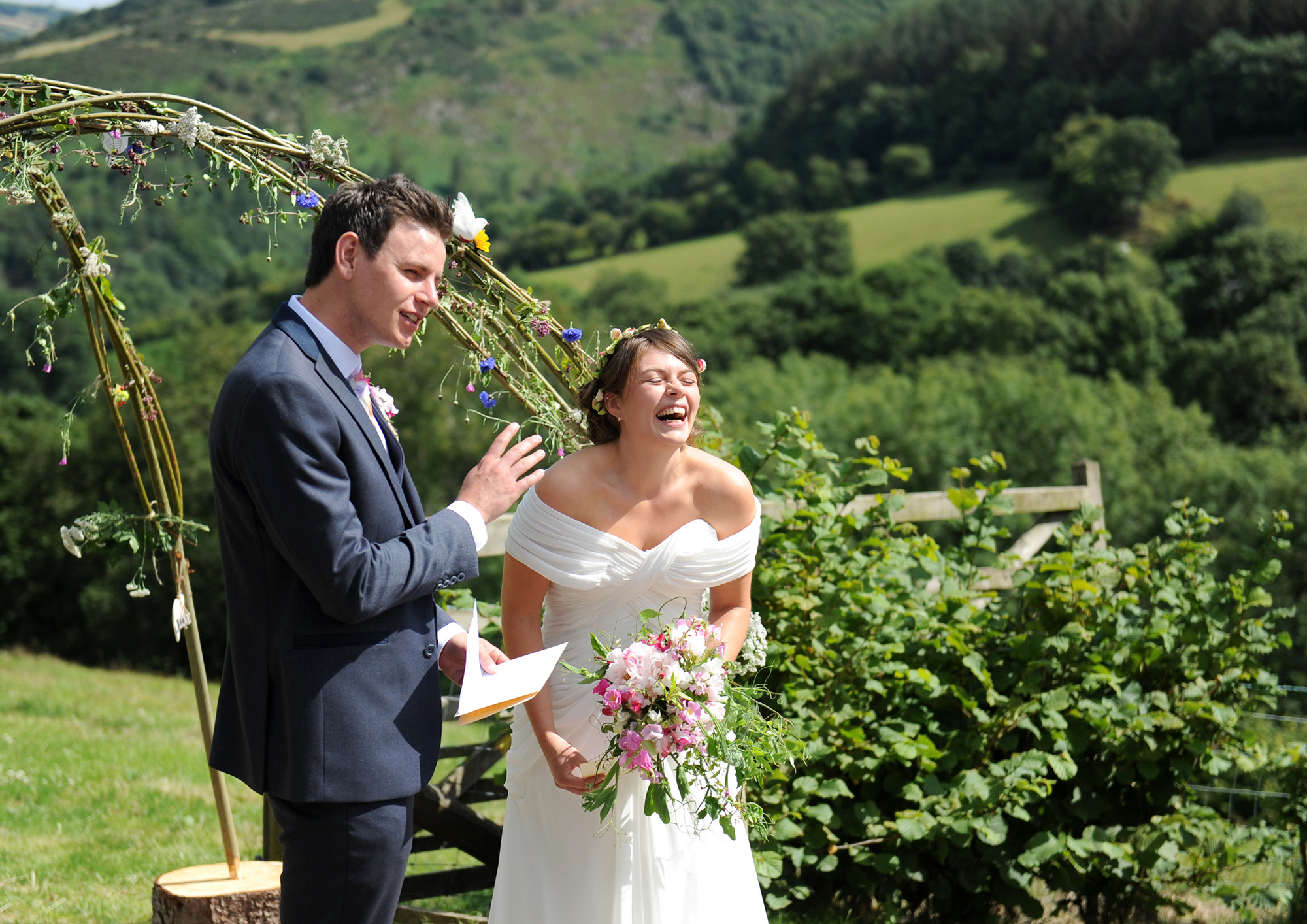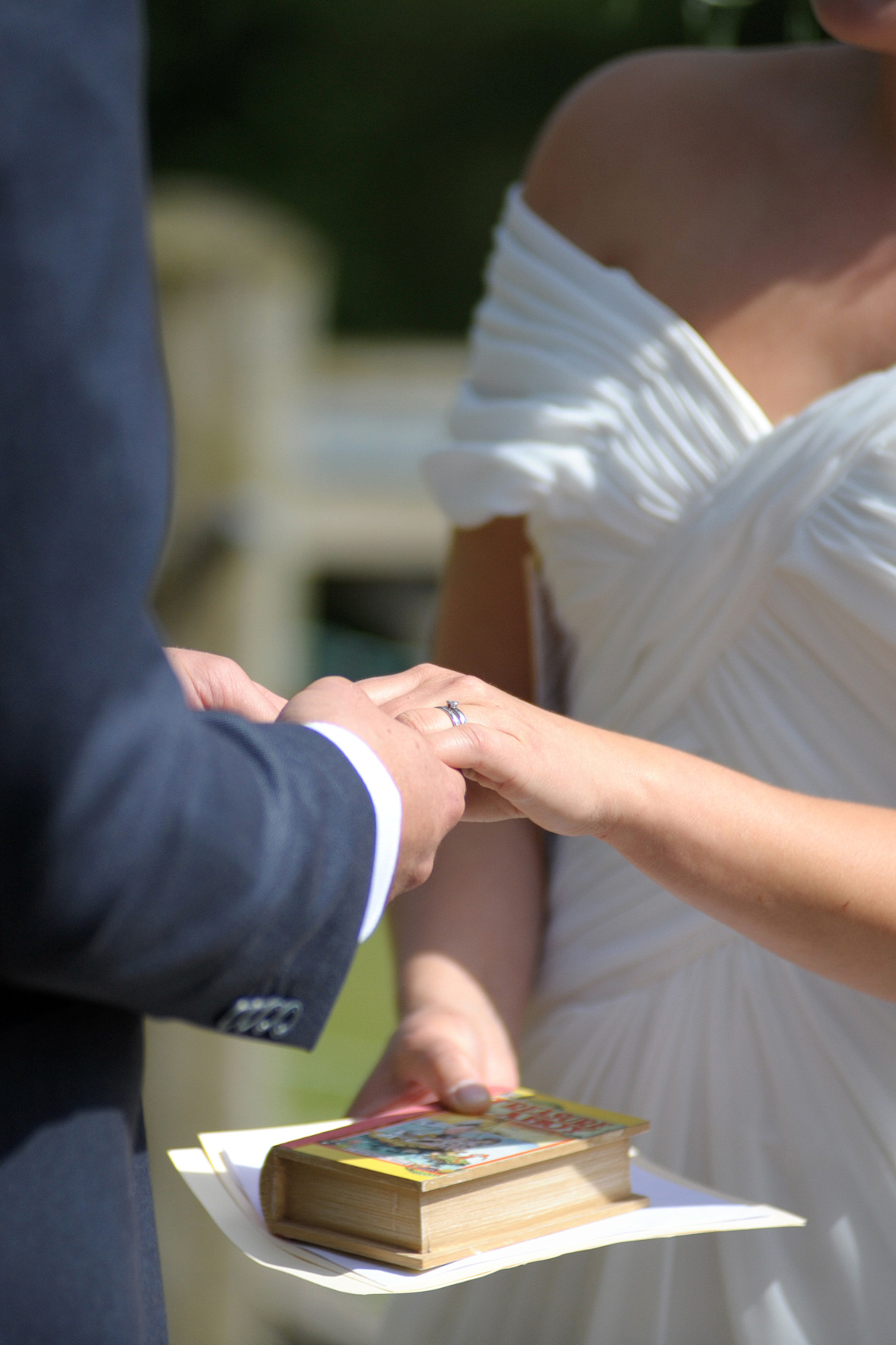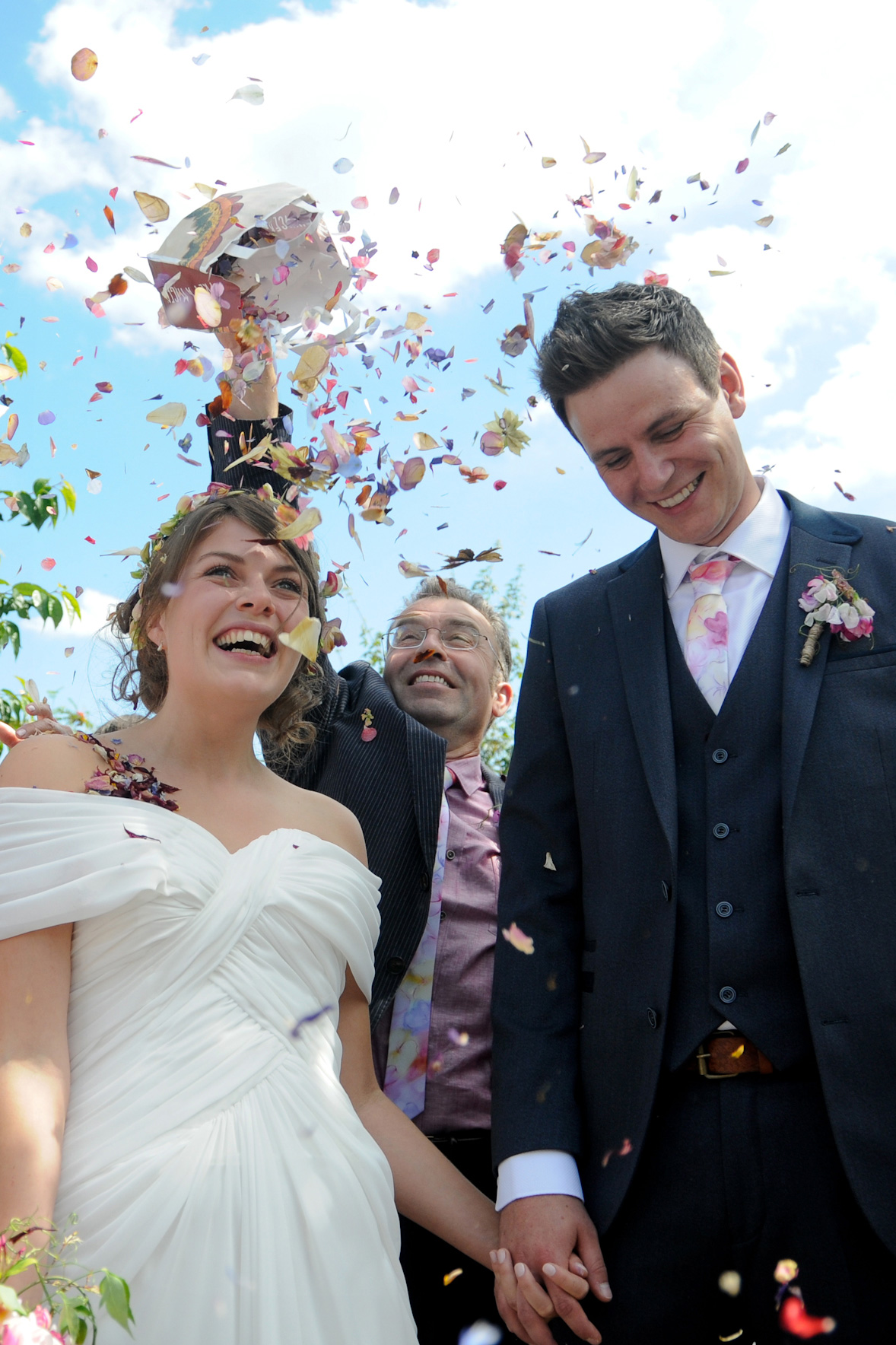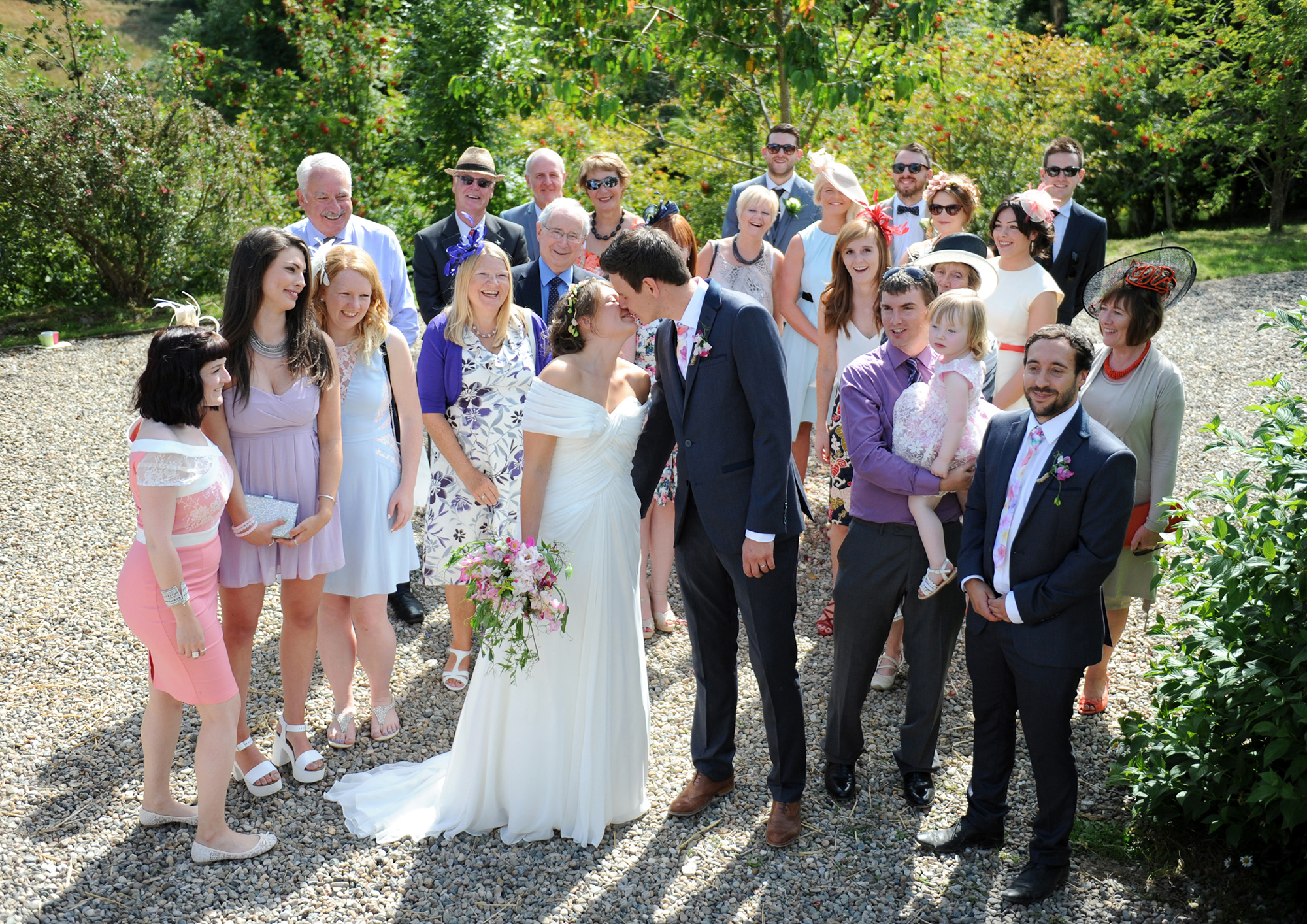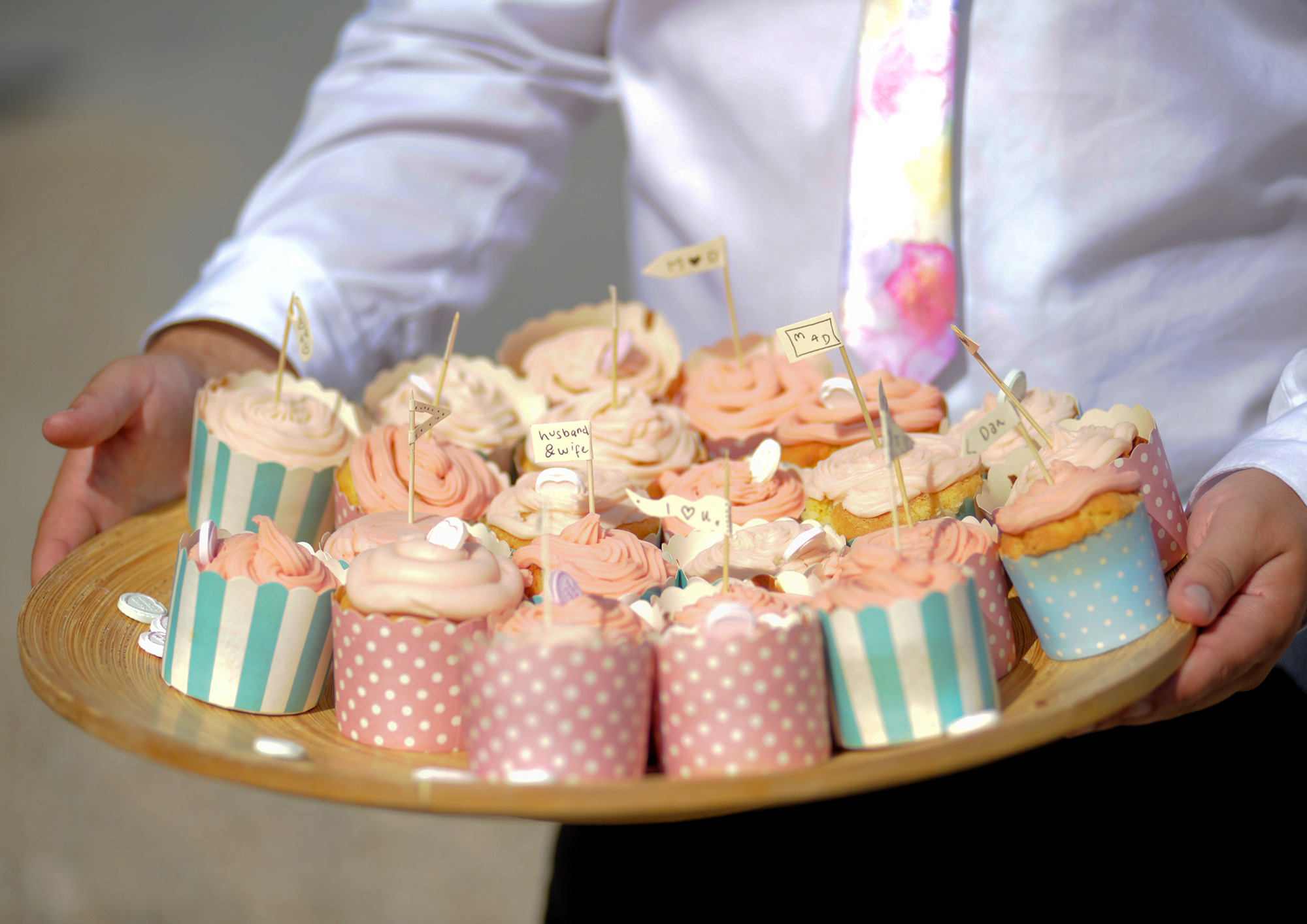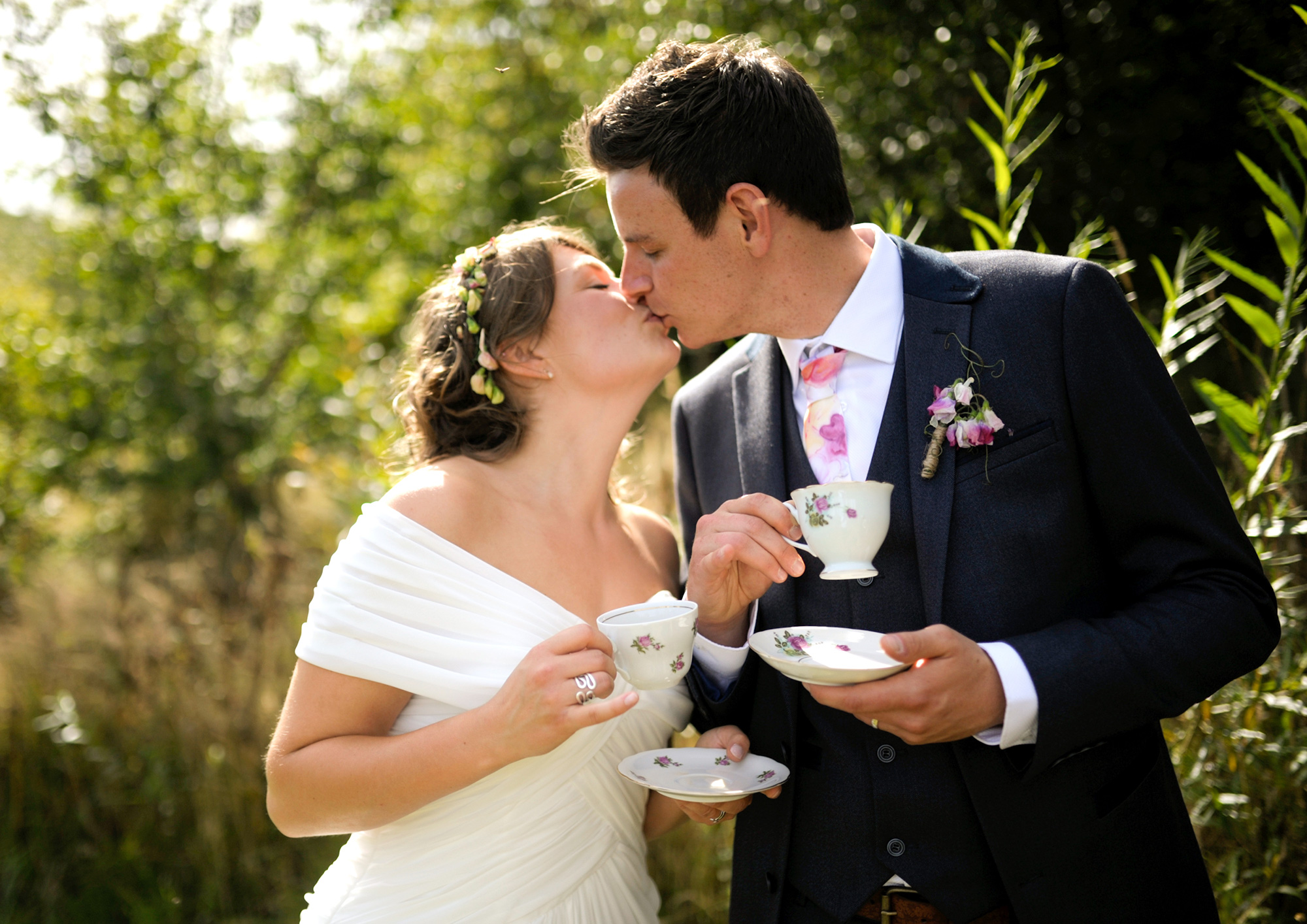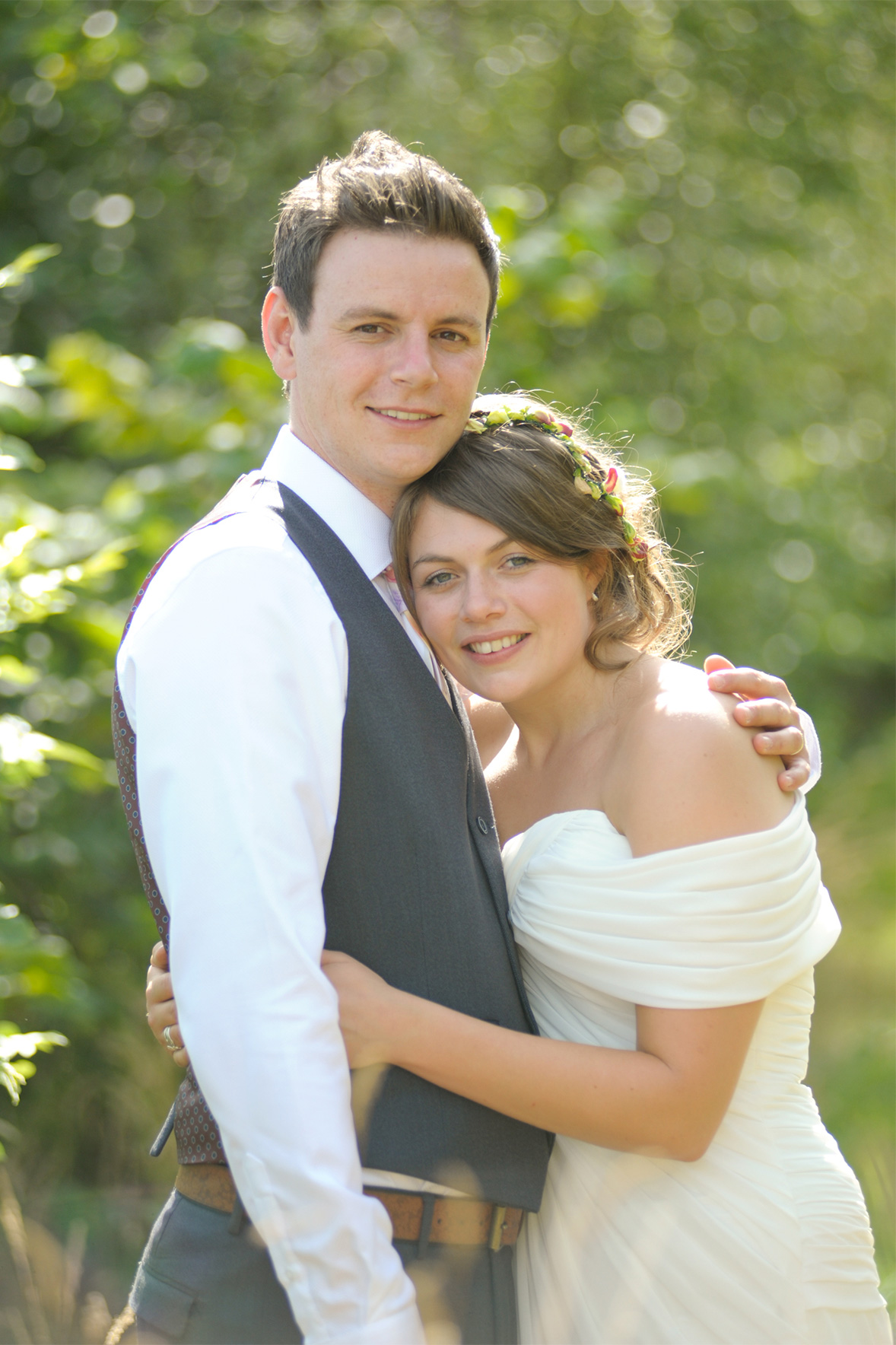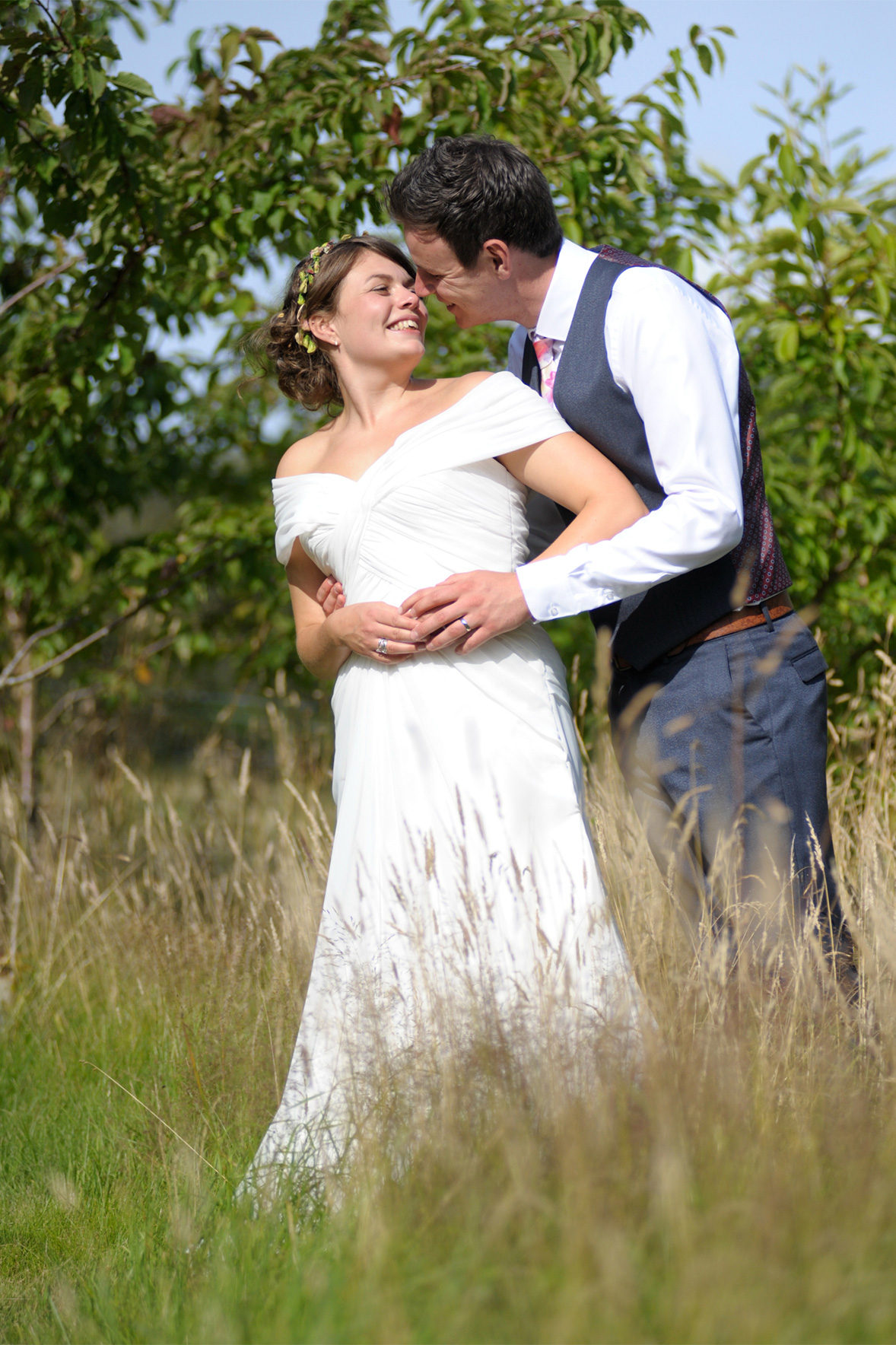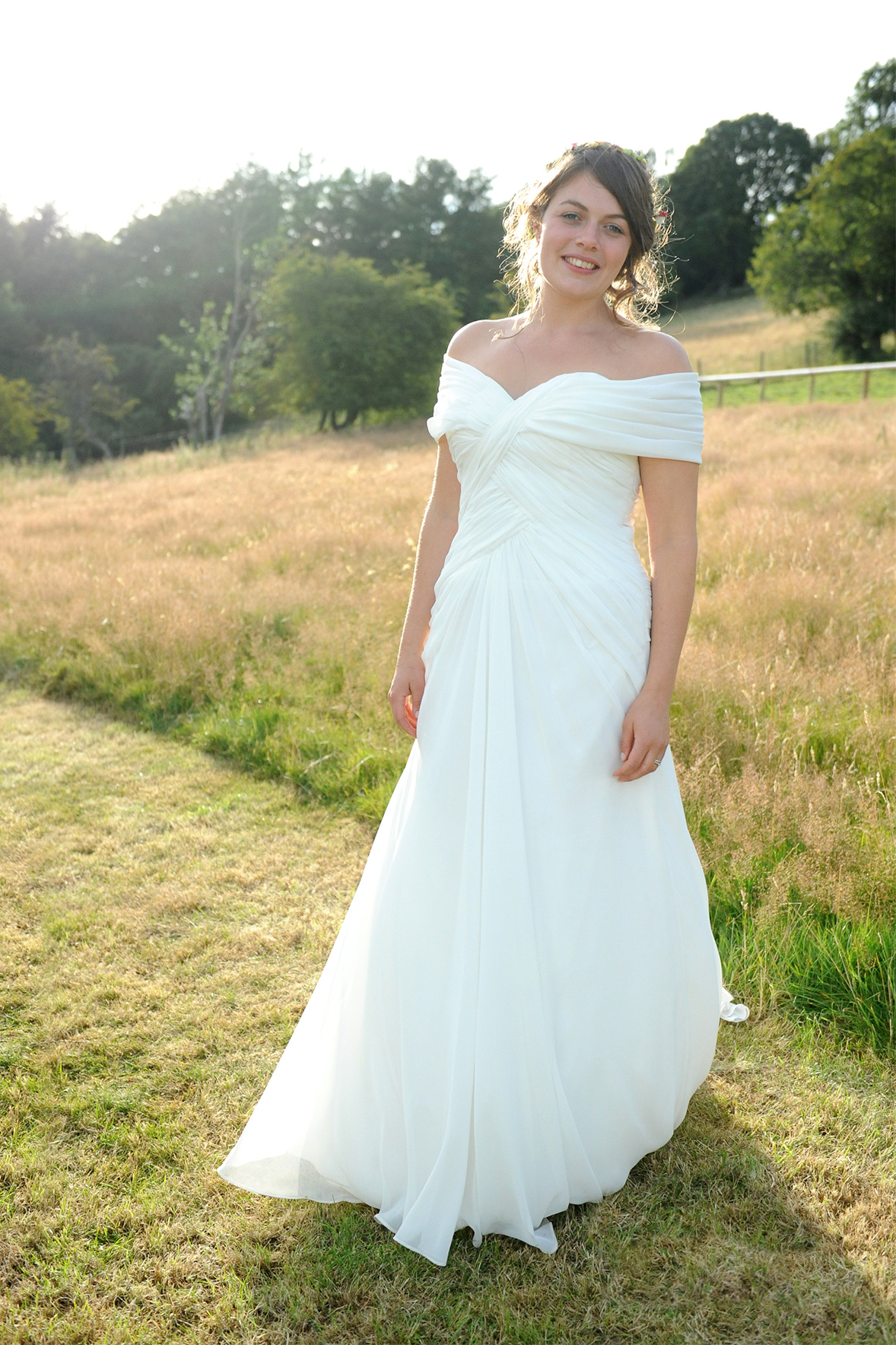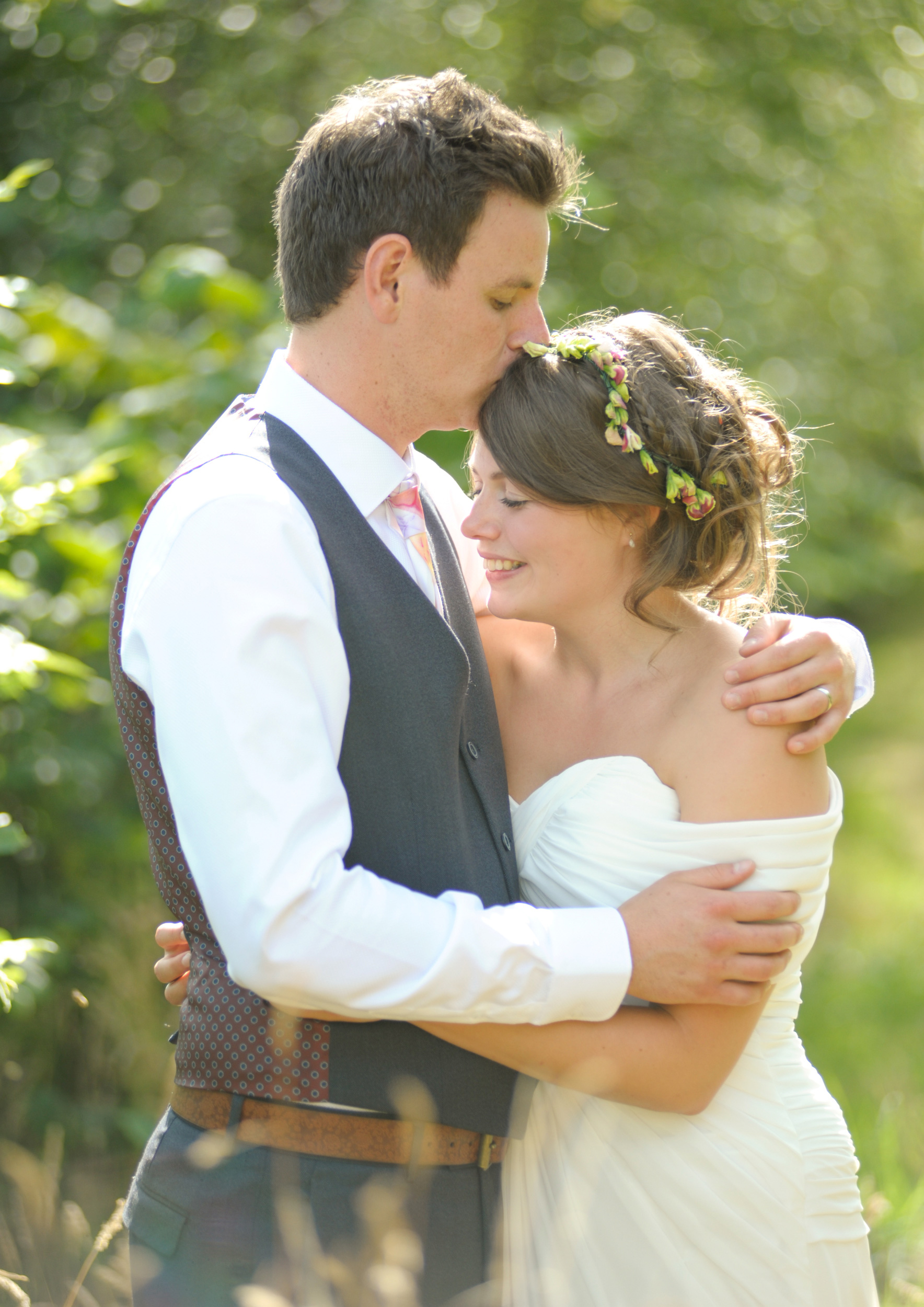 Dan opted not to wear a traditional morning suit, instead sourcing a sharp suit from Slaters and shoes from Marks and Spencers. "I hand-painted each groomsman's tie in sweet pea colours, which took hours but was totally worth it," Millie says.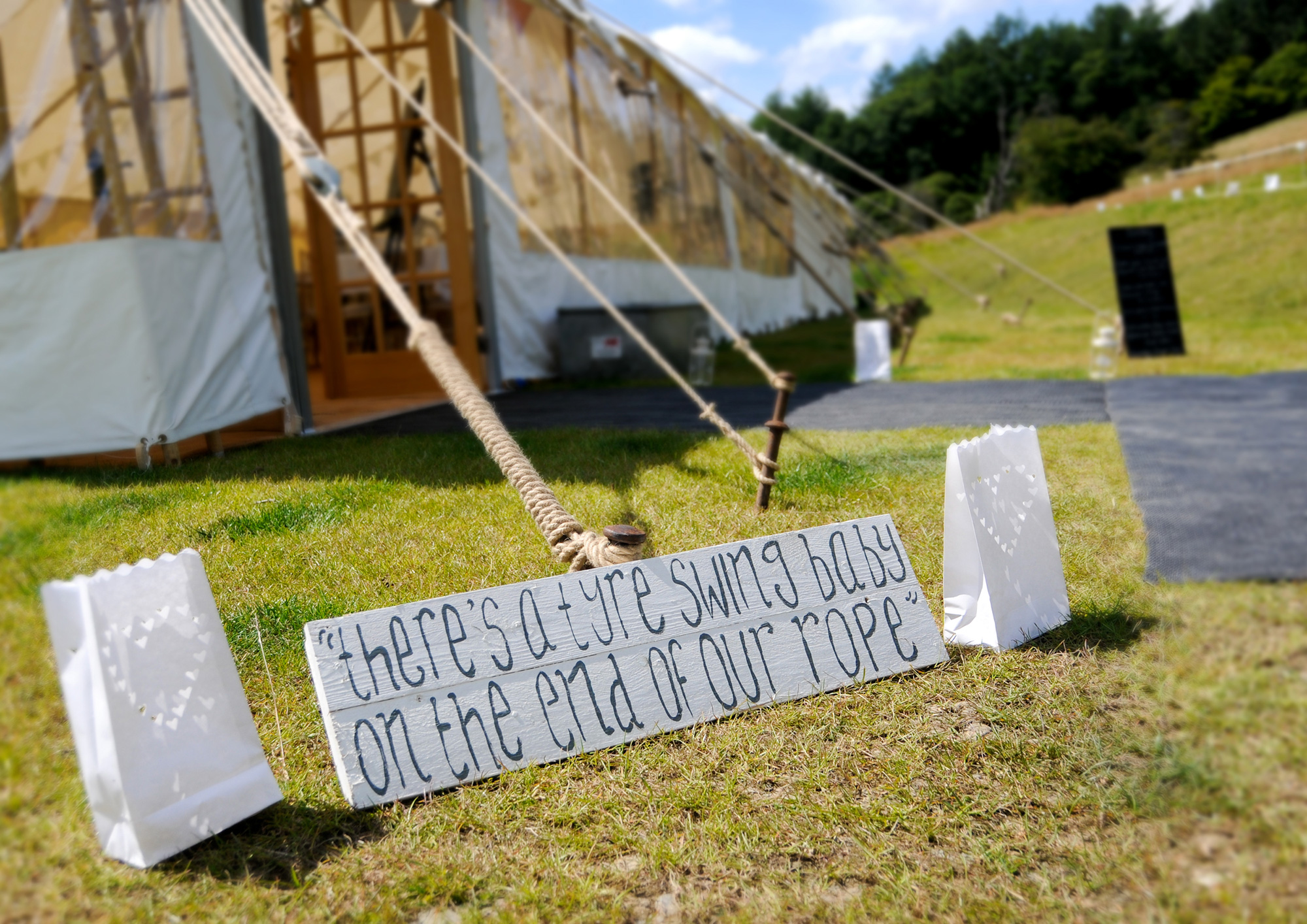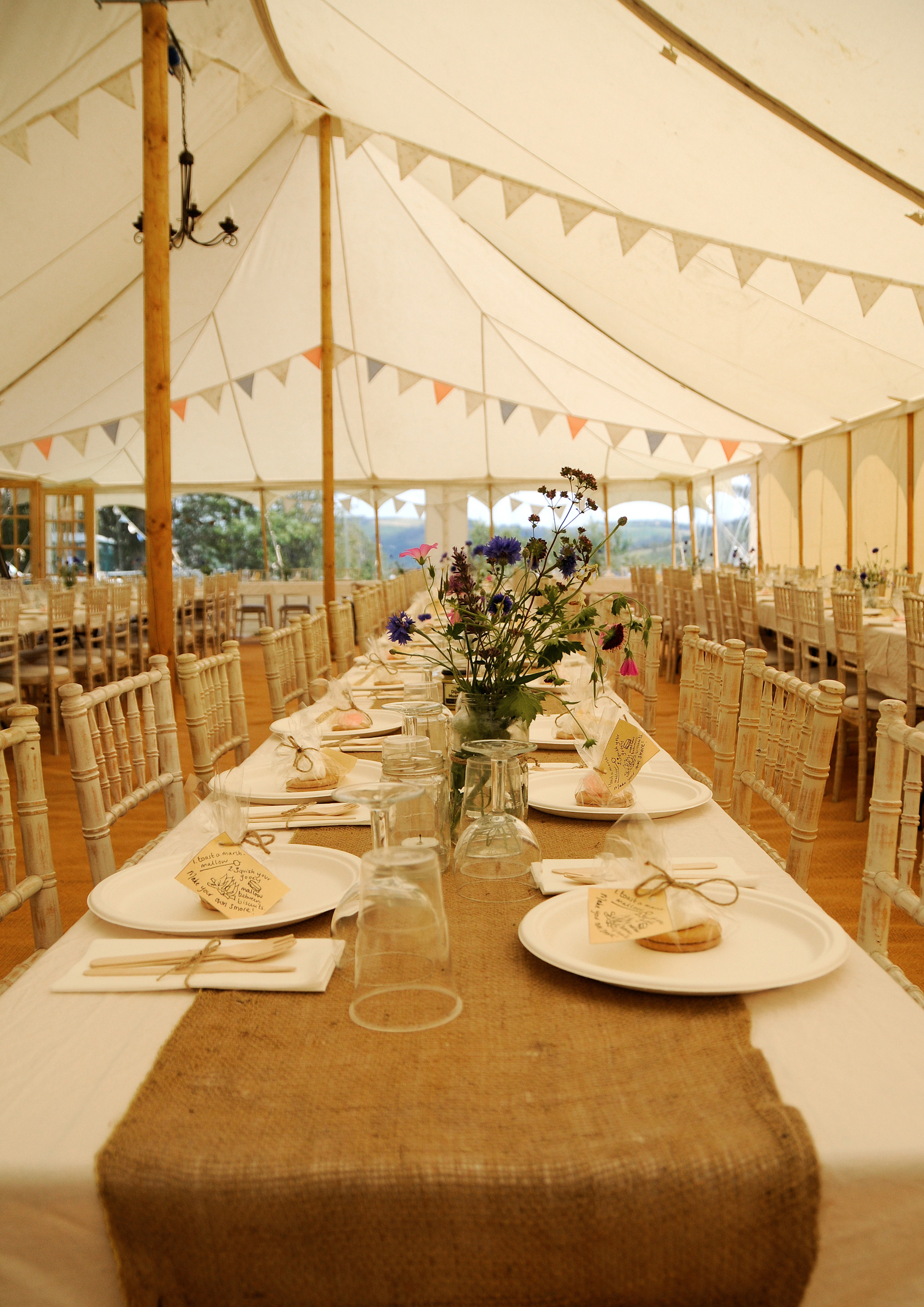 Handmade, DIY decorations gave the day a rustic wedding feel.