count: 0
final comp type:
latest ending comp date:
todays date: 2021-10-23 18:06:09
this is when the voting should NOT show
2021-10-23 18:06:09 -
Surprise fireworks ensured Michelle Johnson and Joel Mant began their marriage with a bang.
The couple, both 35, treated 110 guests at their vineyard wedding in Lancefield, Victoria, to a stellar display.
Pretending to be staging a group photograph, guests were called out onto the balcony.
"By this time, the night air had cooled, people weren't feeling all that enthused, until the fireworks shot into the night sky," Michelle explains.
"'Amazing' doesn't really cover it! It was an awesome display, something people didn't expect and definitely won't forget."
The Canberra pair – Michelle, originally from Melbourne, and Joel,  from Perth, – discovered their venue, the Grange Cleveland, and on visiting the vineyard it was love at first sight.
Their rustic-style wedding, on March 22, 2014, also incorporated a touch of purple, paying homage to the Fremantle Dockers, Joel's favourite AFL team. Luckily it is also Michelle's favourite colour.
The loved up couple are now expecting their first child.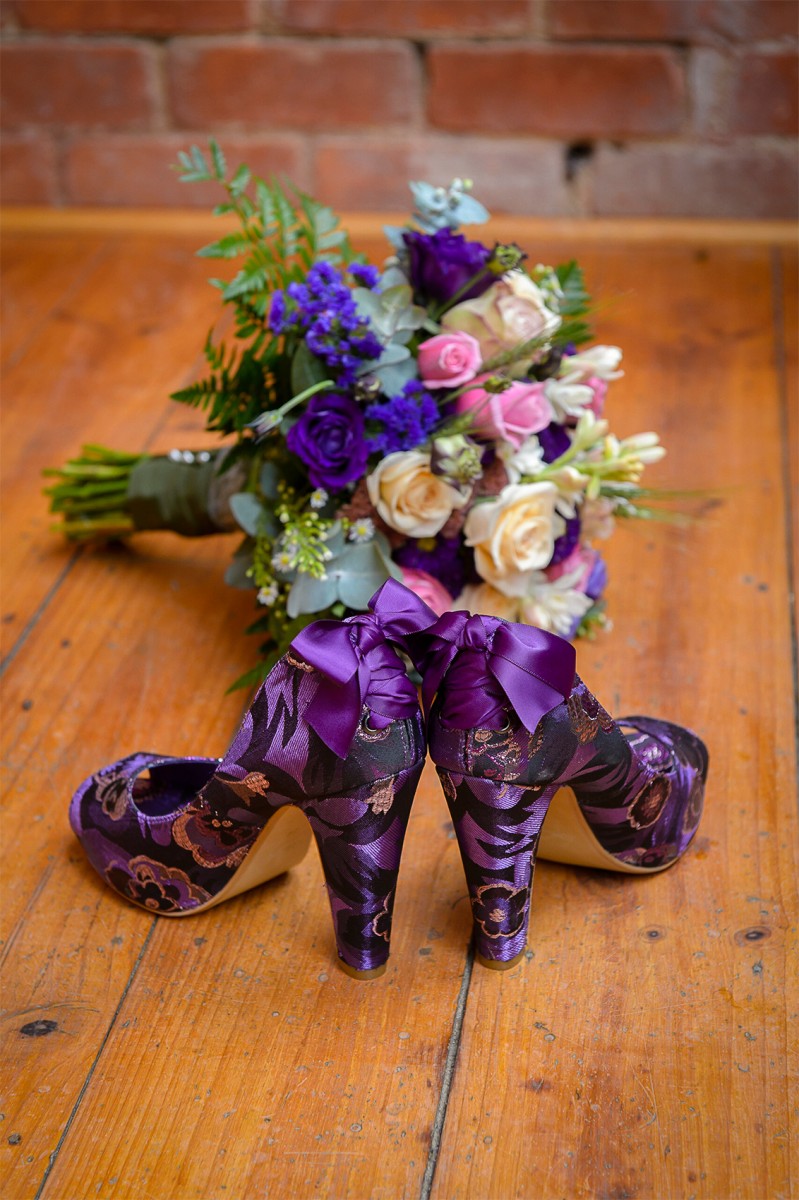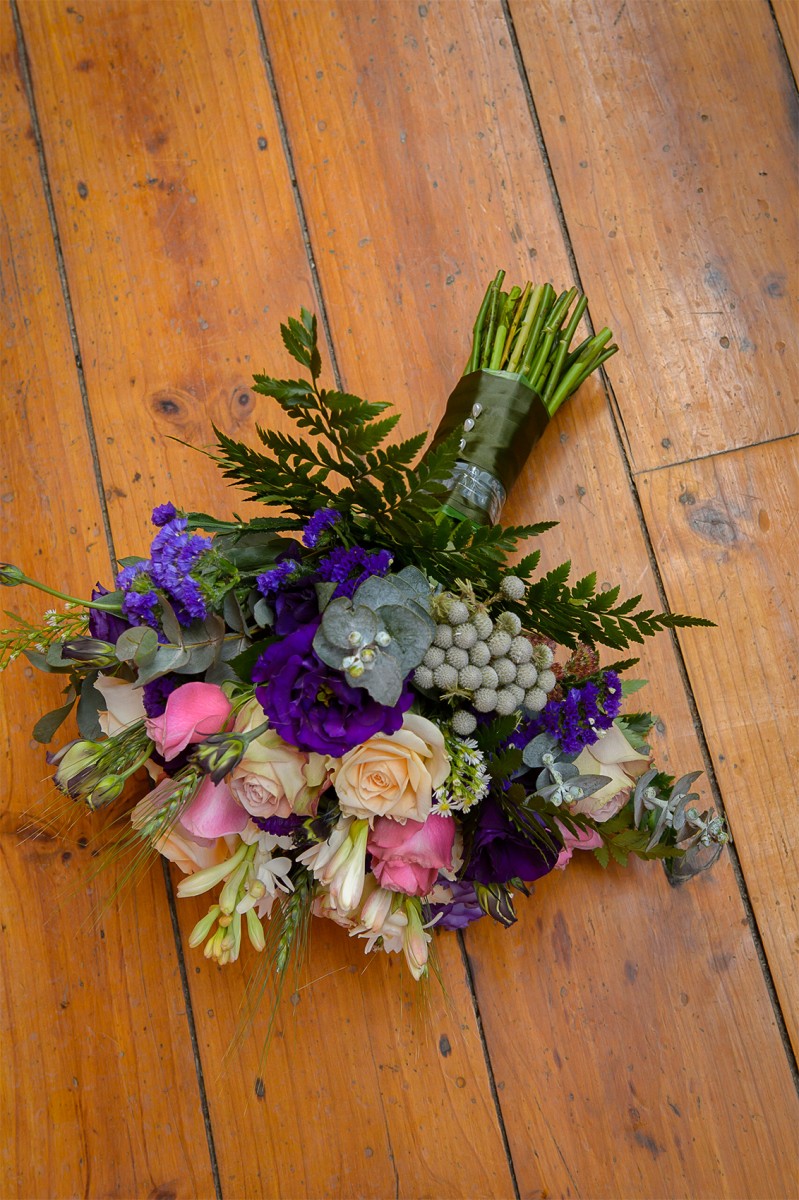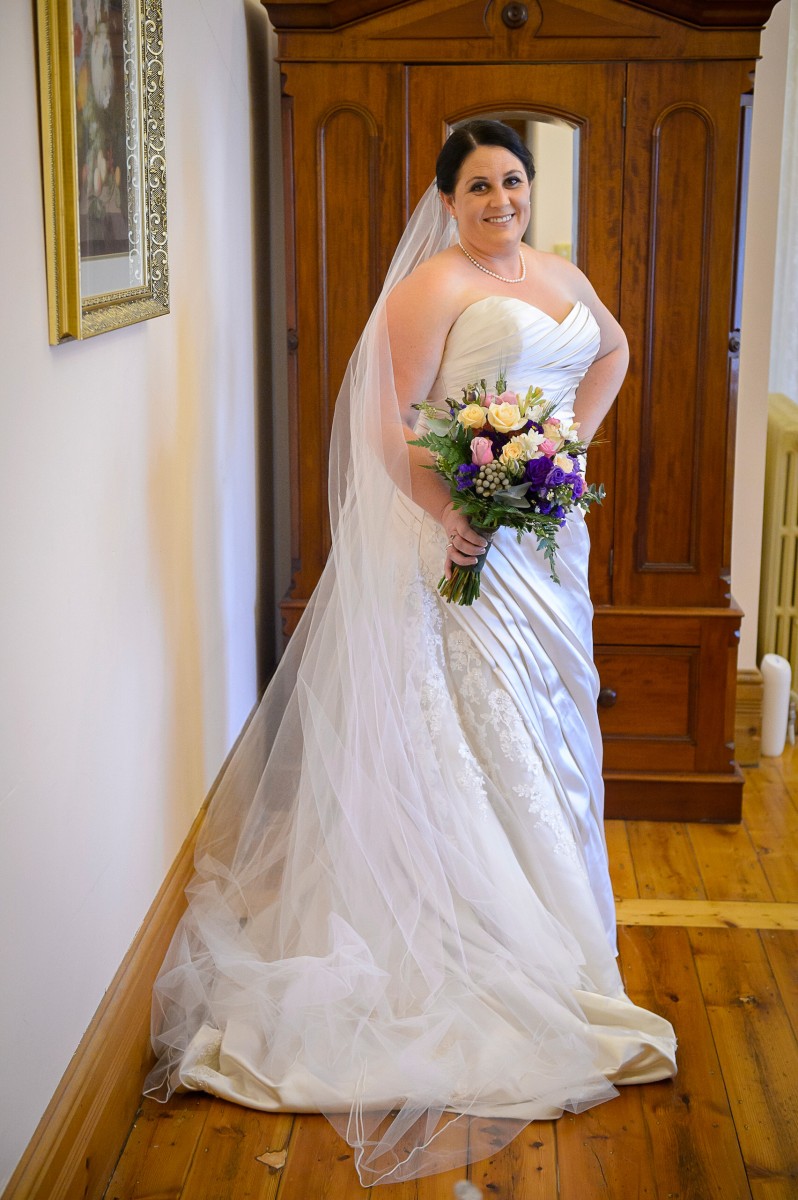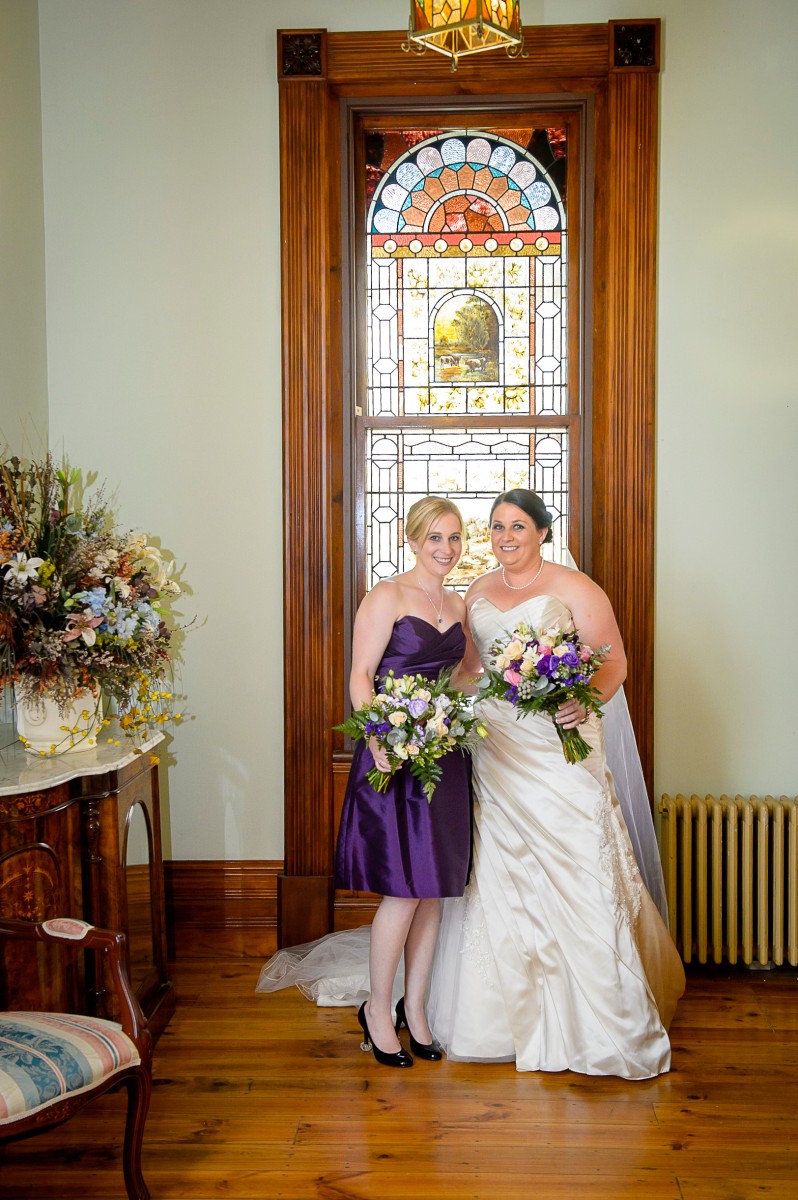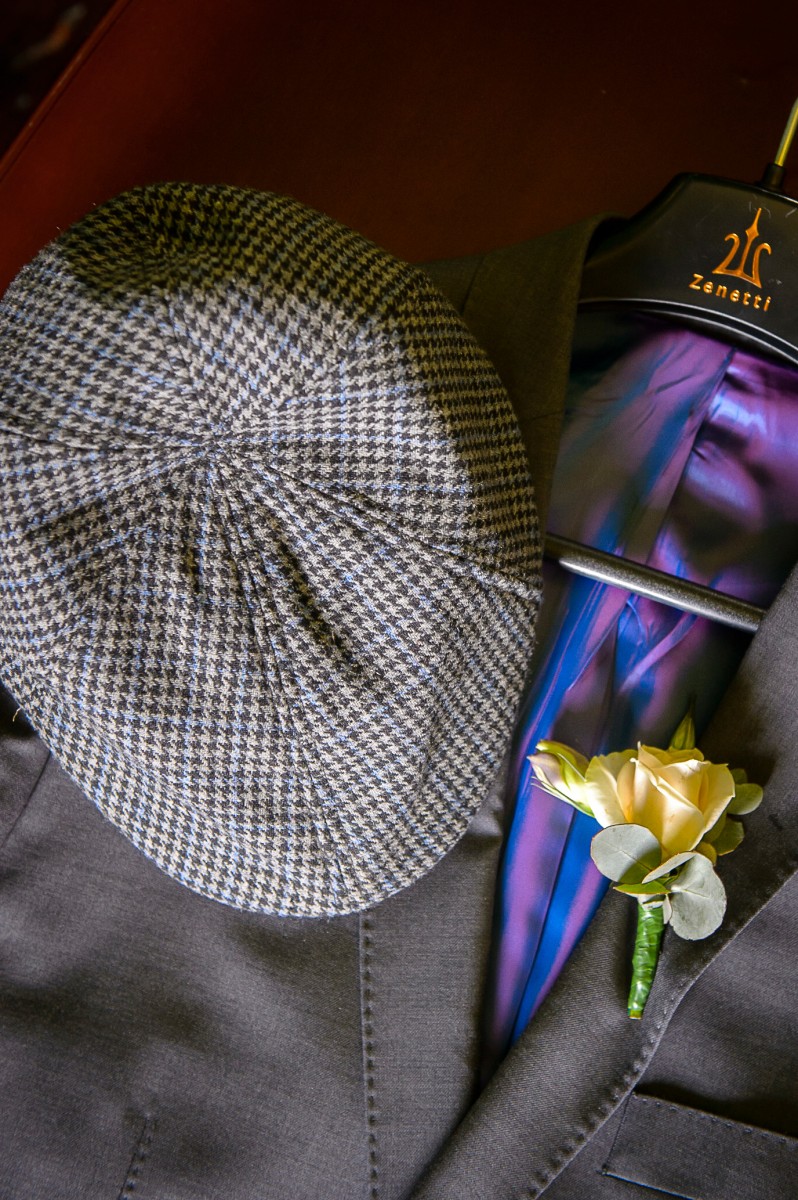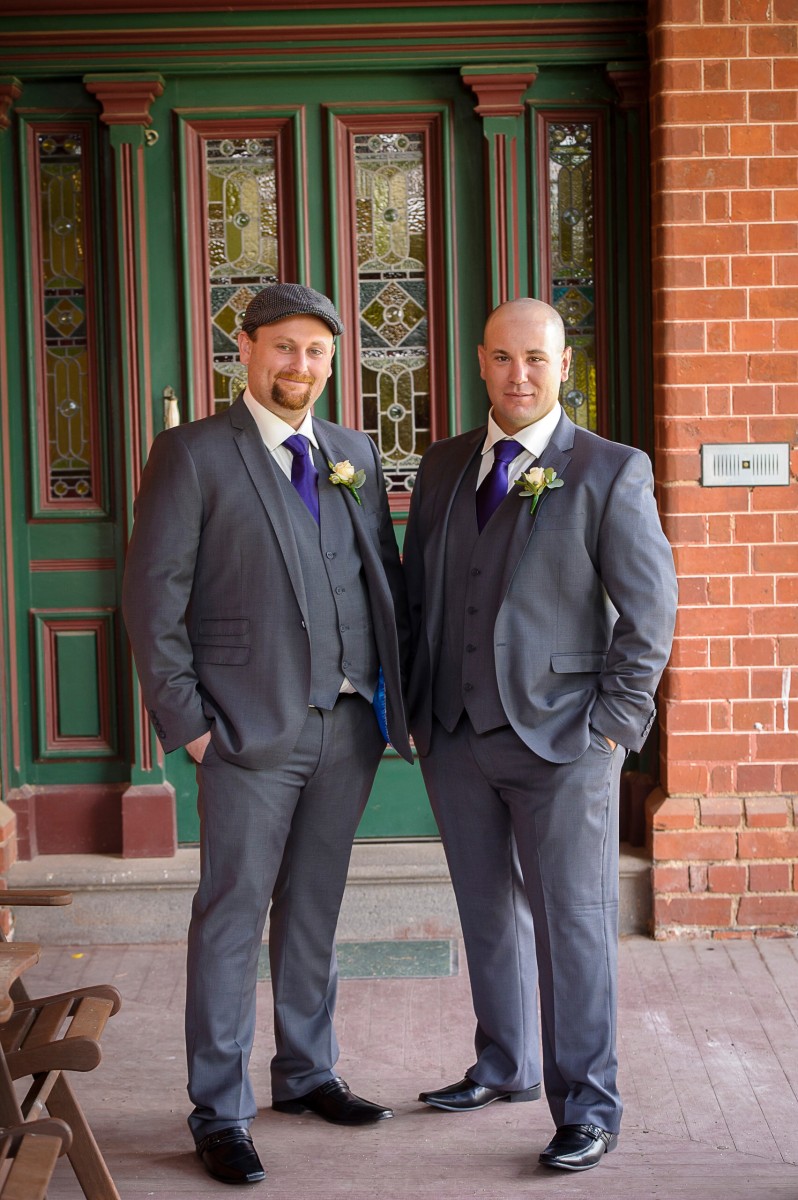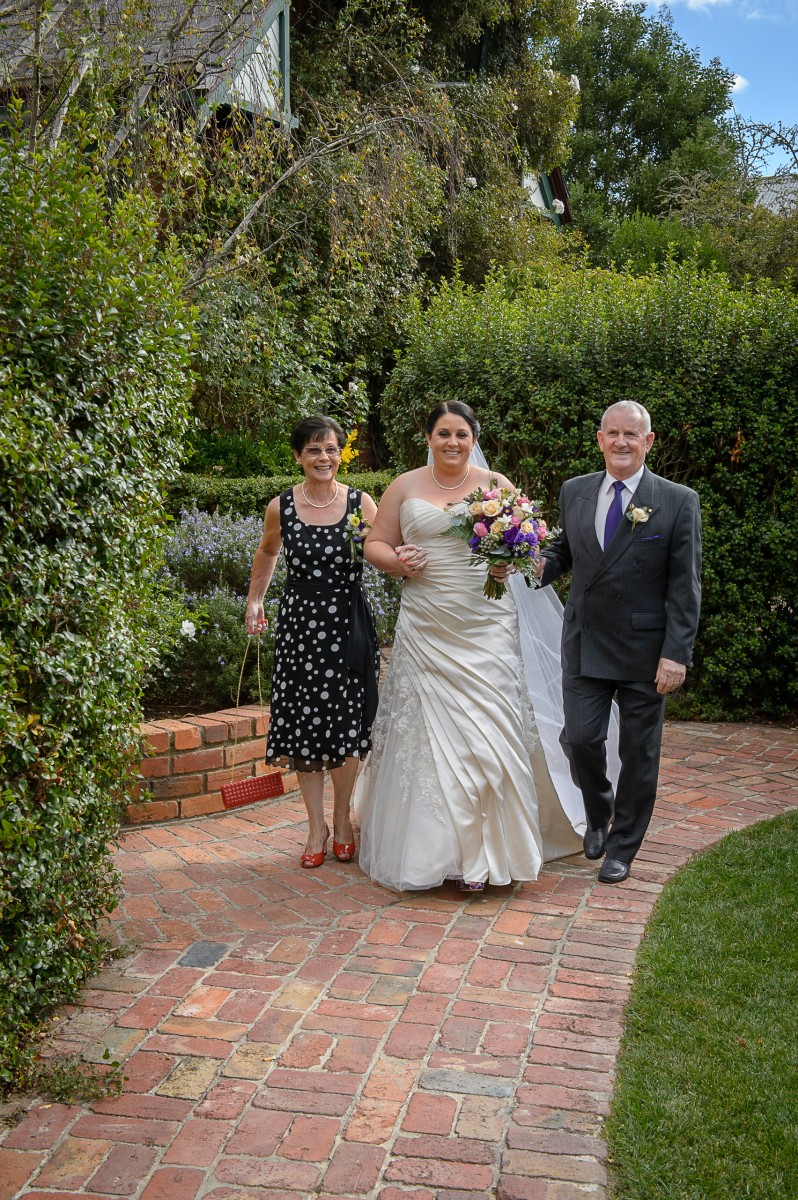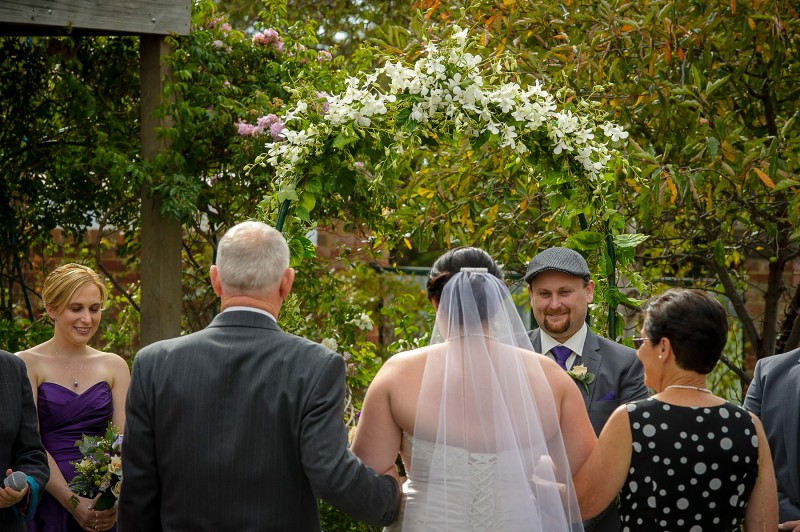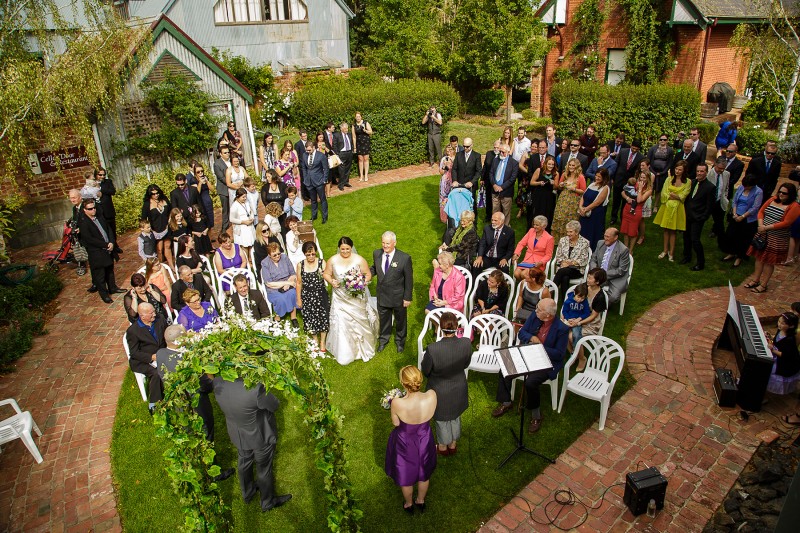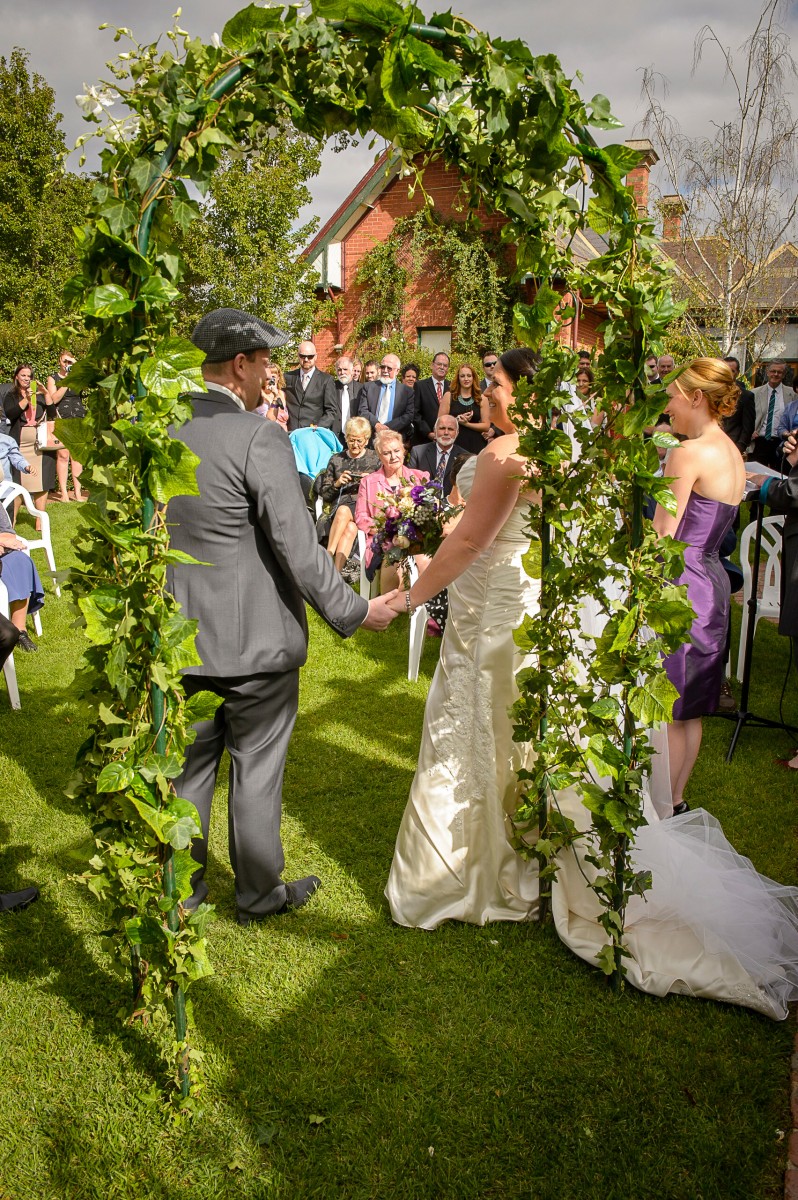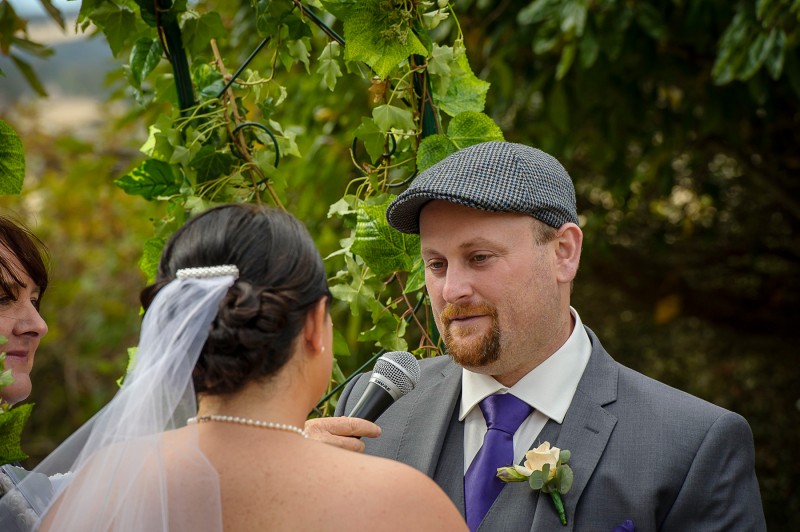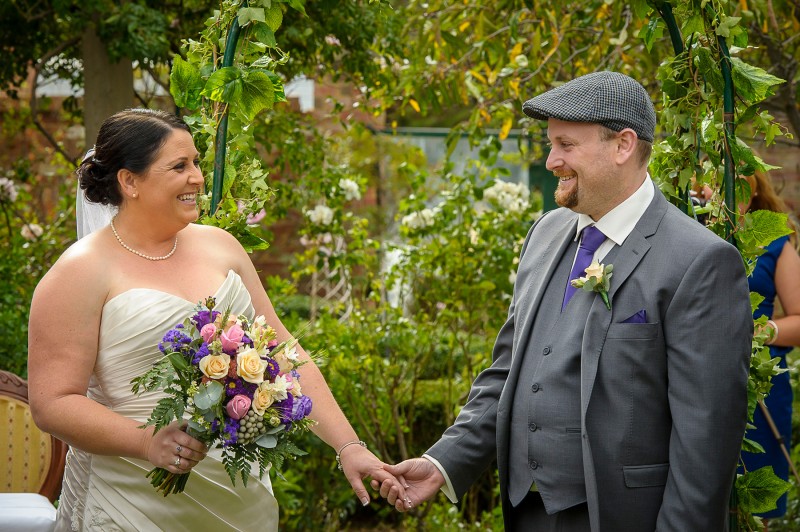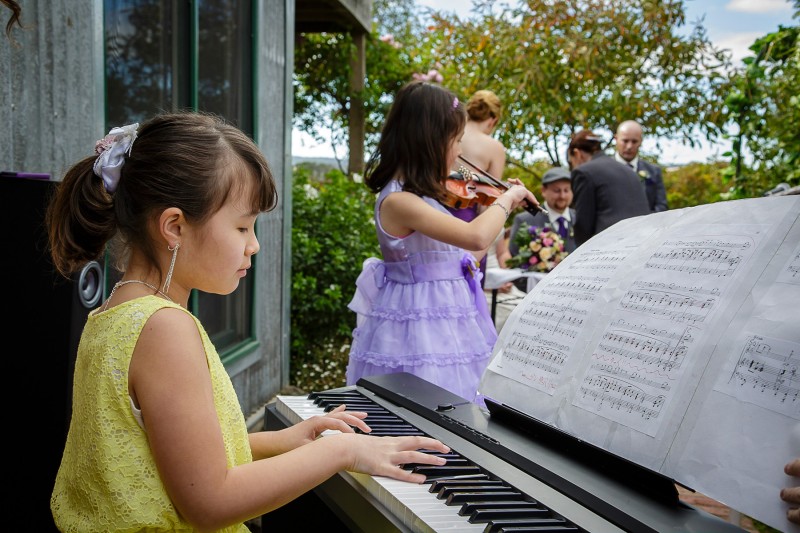 Michelle's neices from Japan, Mia and Emma, played Japanese song "Jupiter" (Ayaka Hirahara) at the ceremony.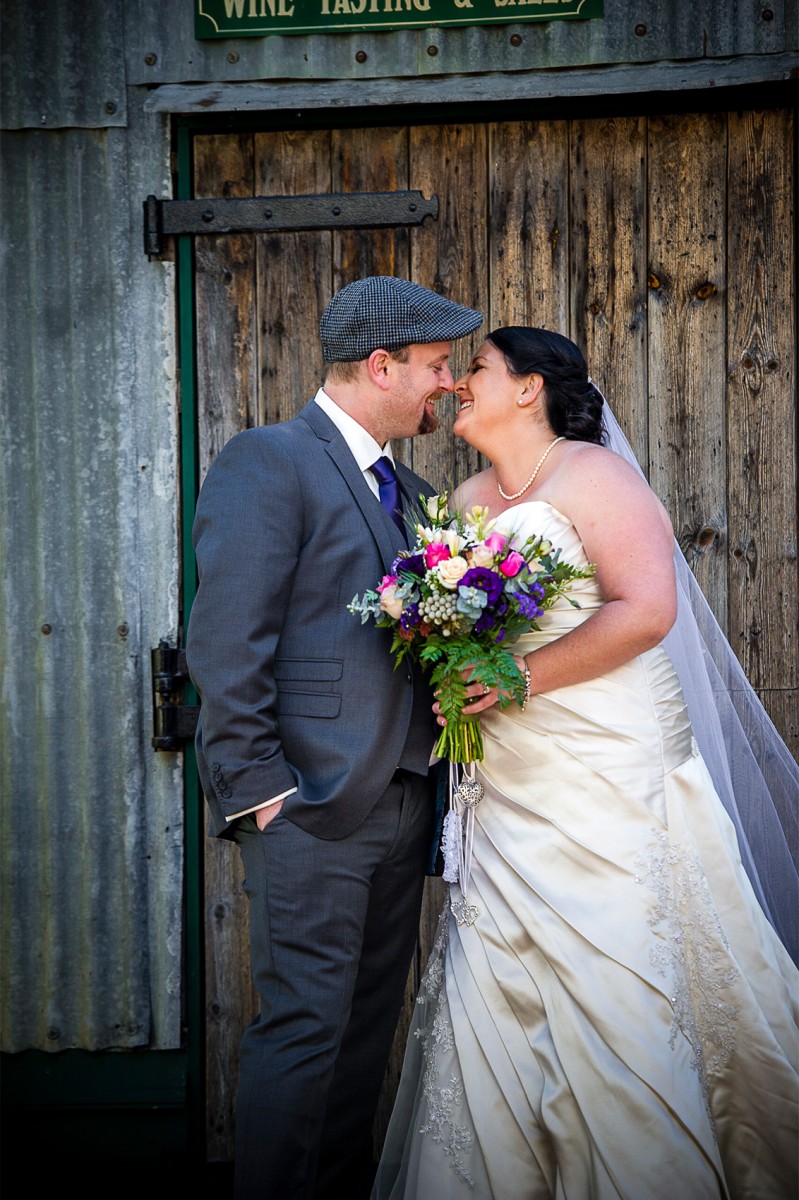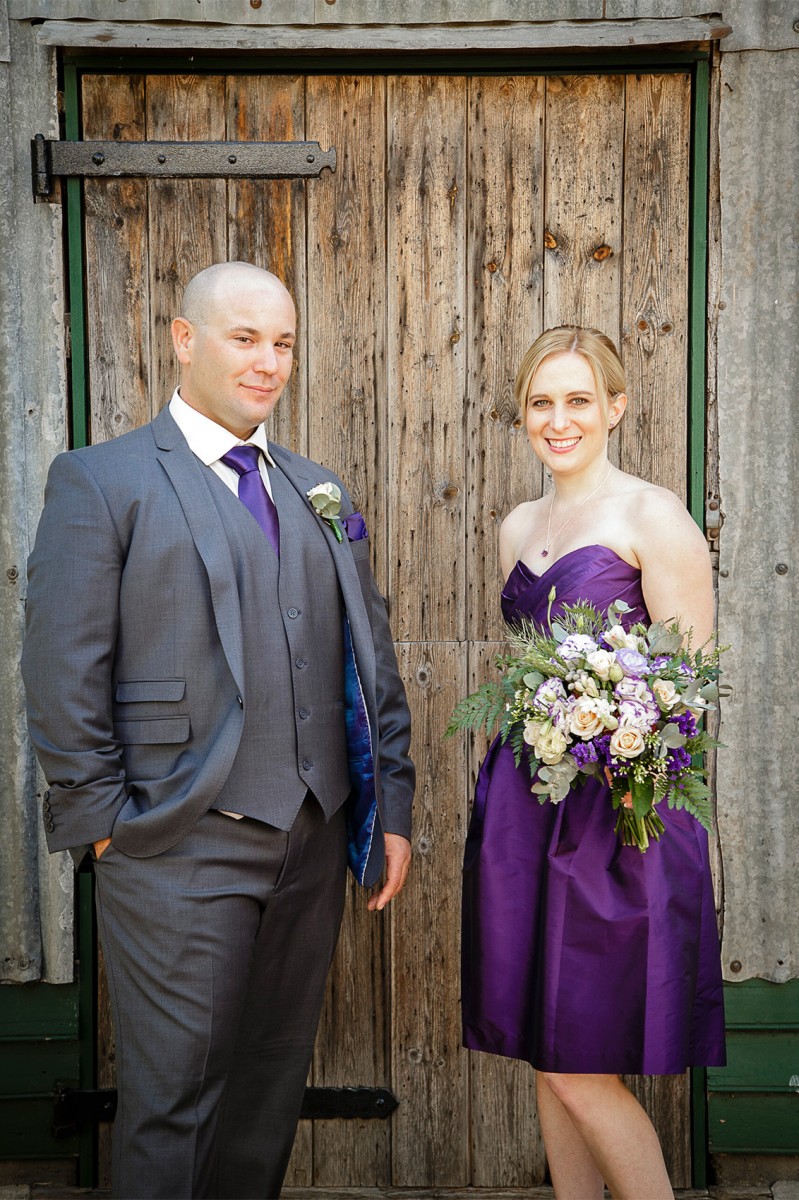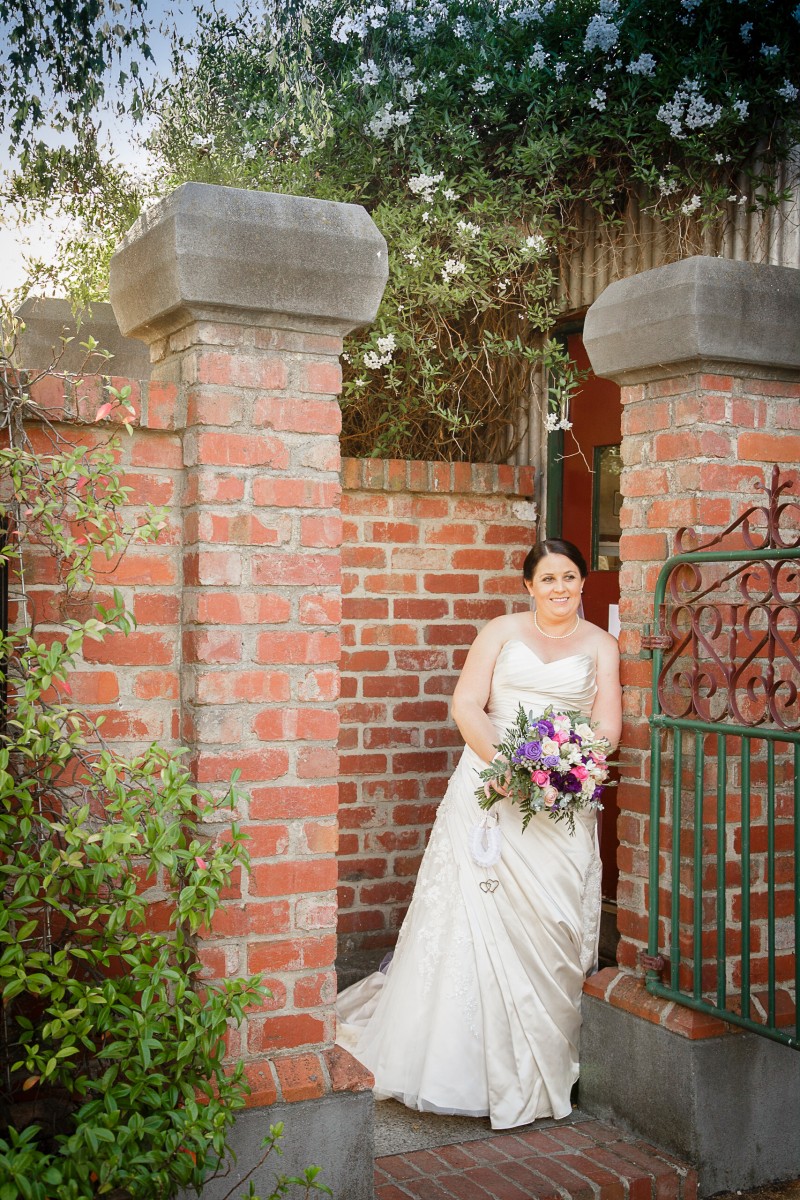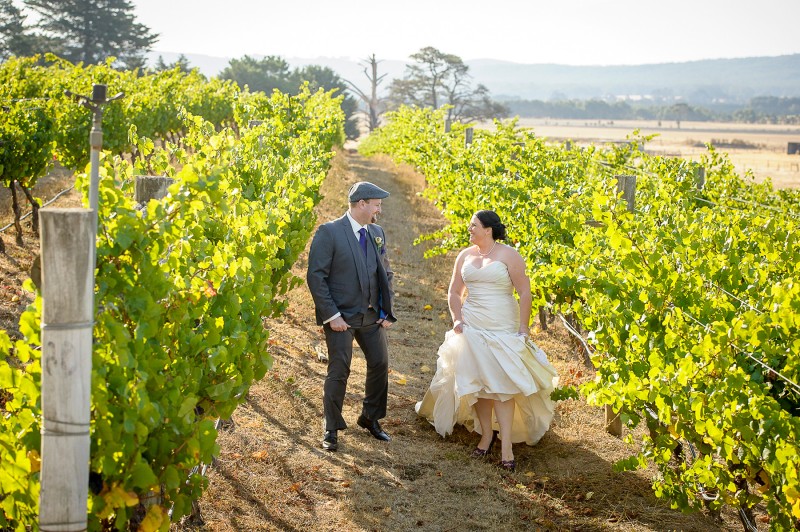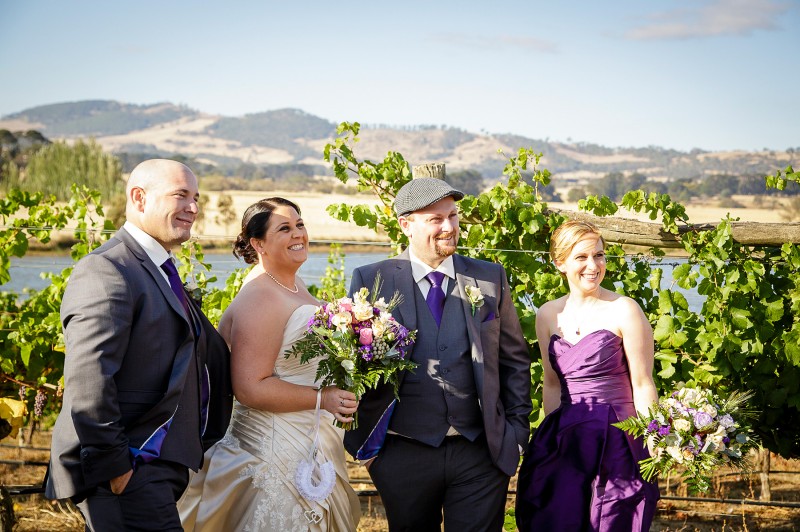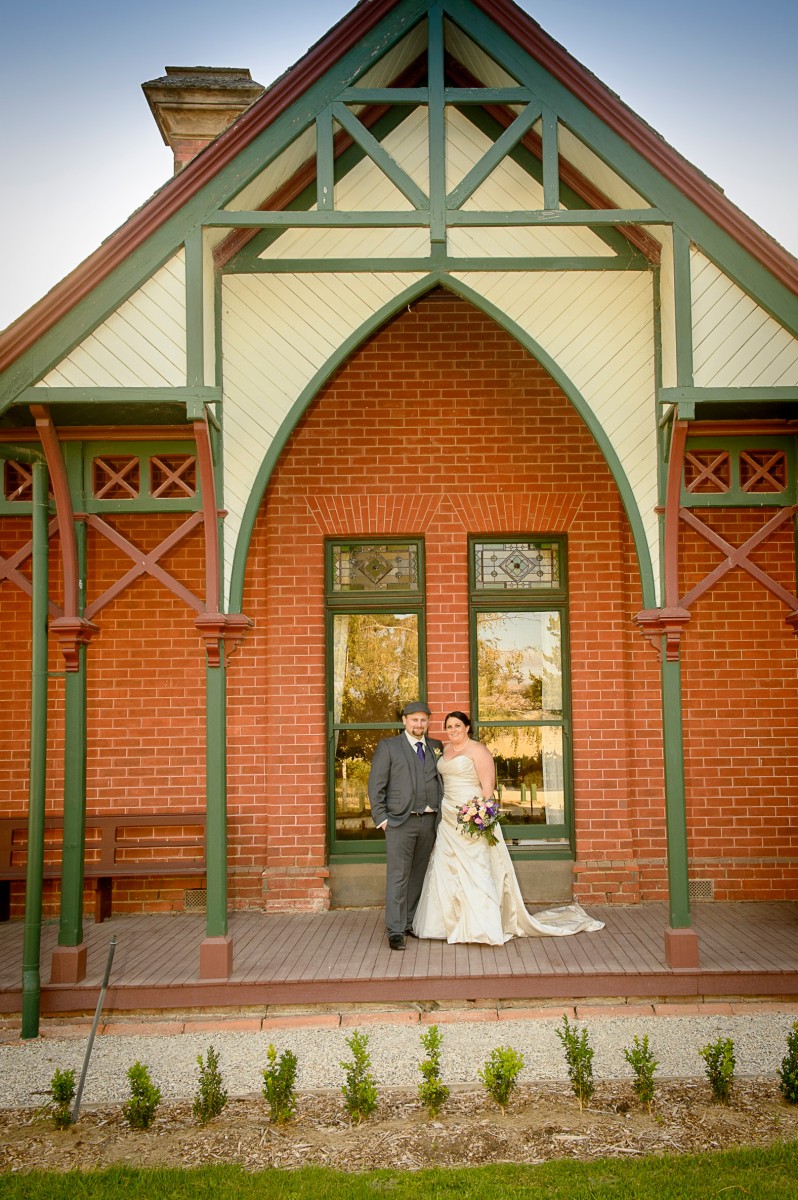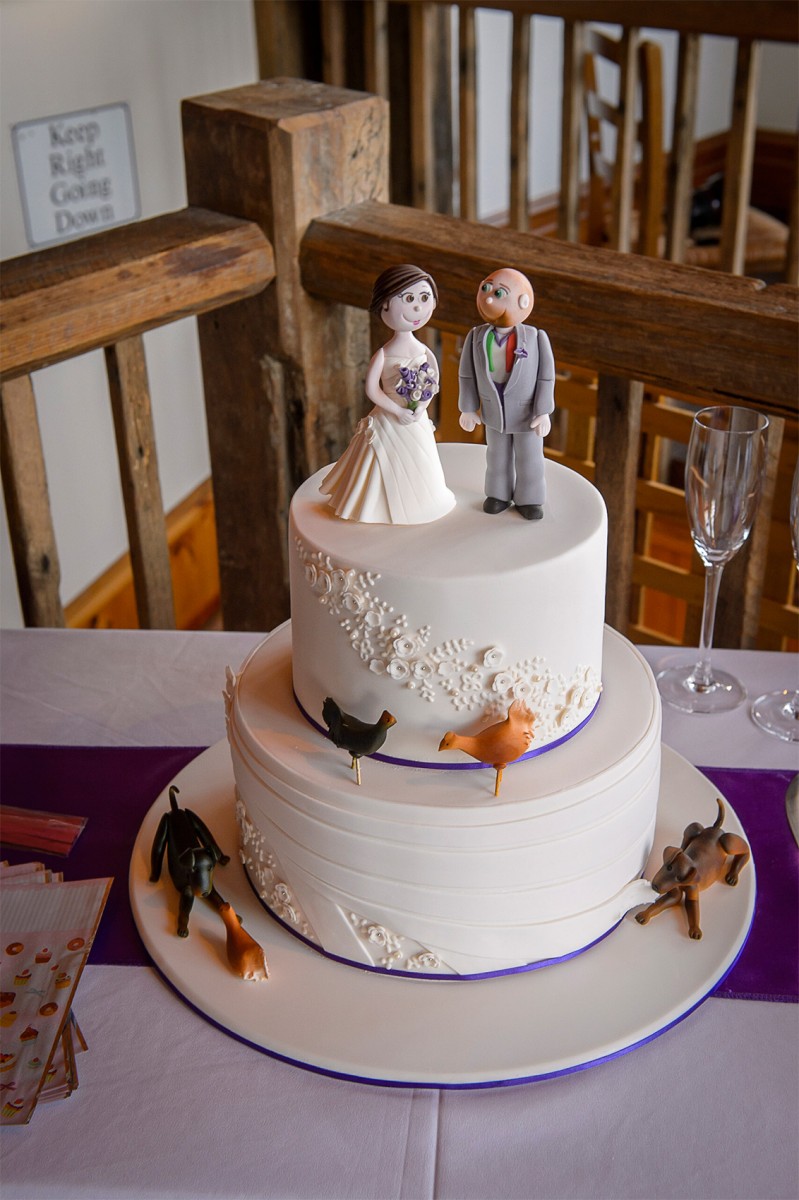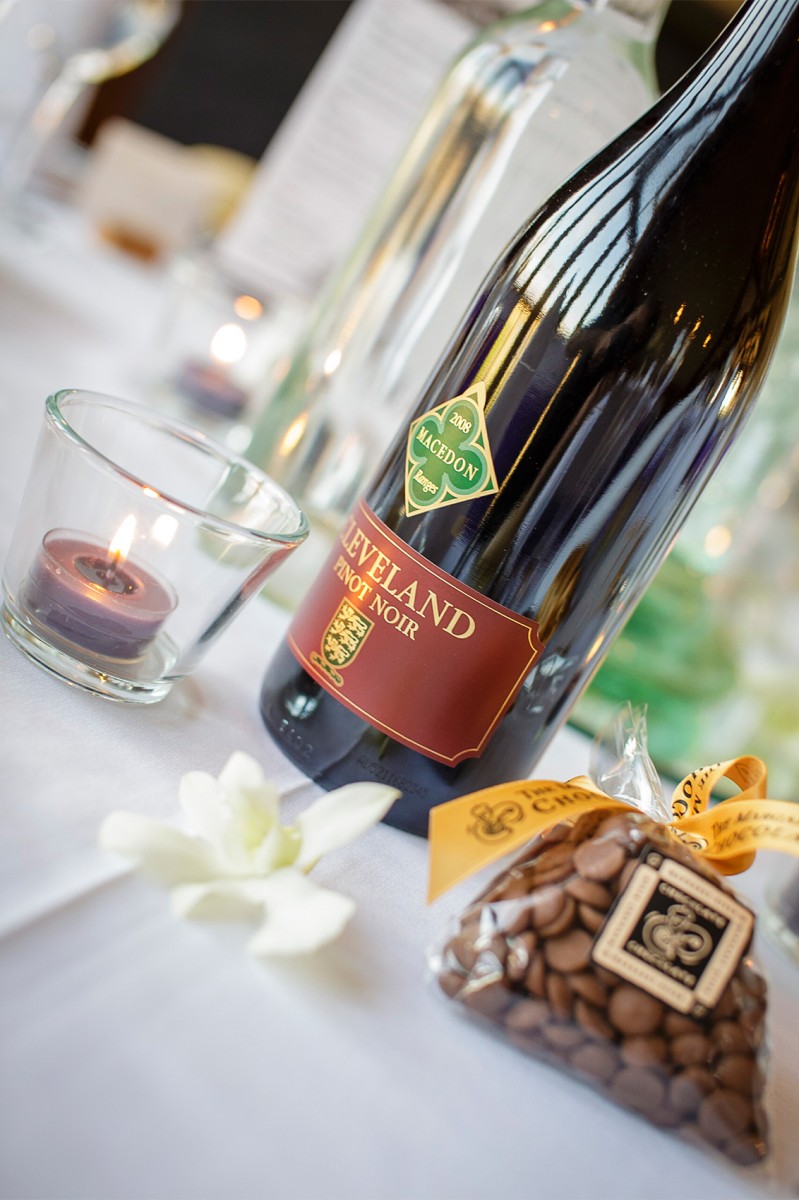 Michelle discovered  Kyliecakes online. Kylie created a unique cake that incorporated the purple theme, the couple's dogs and even their chooks.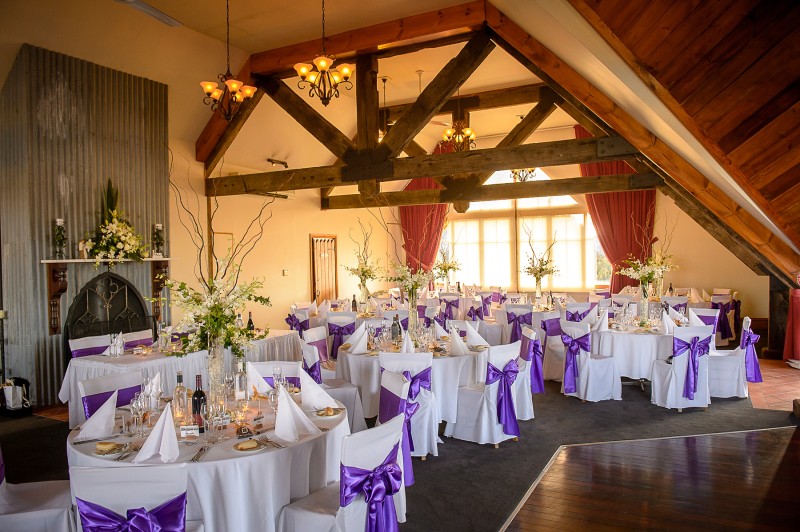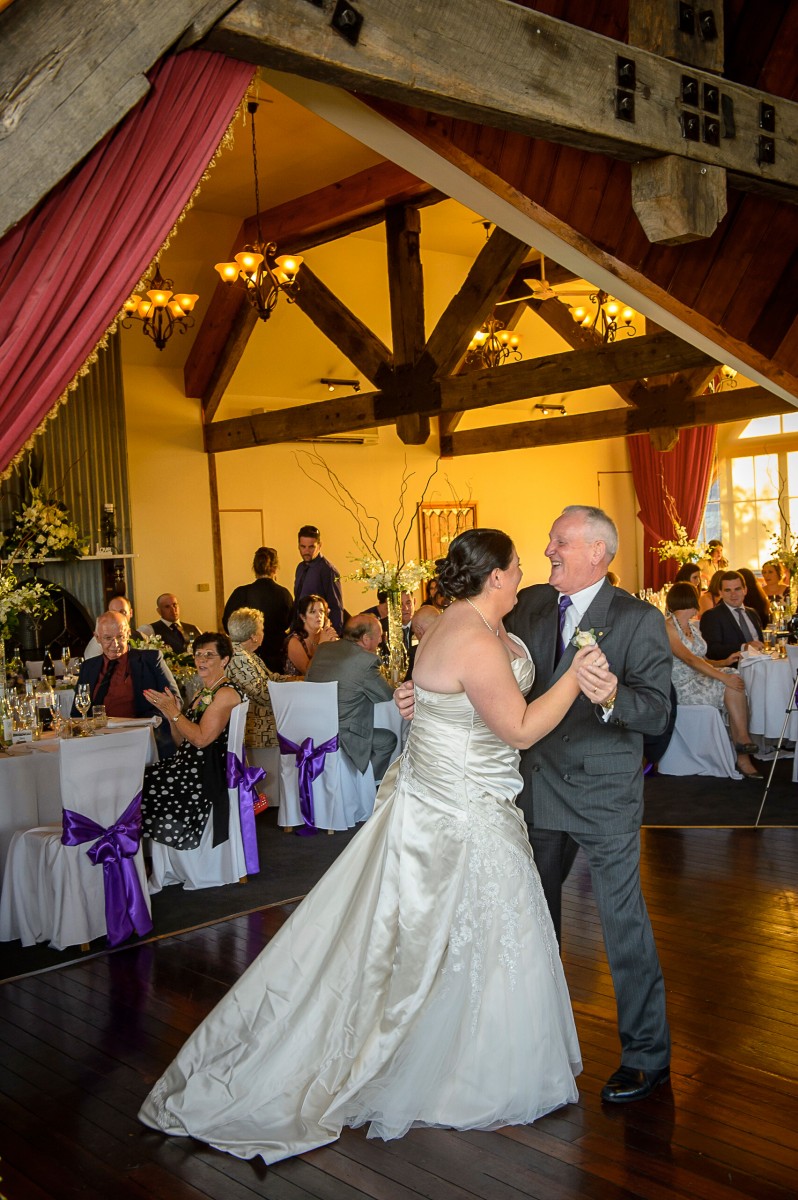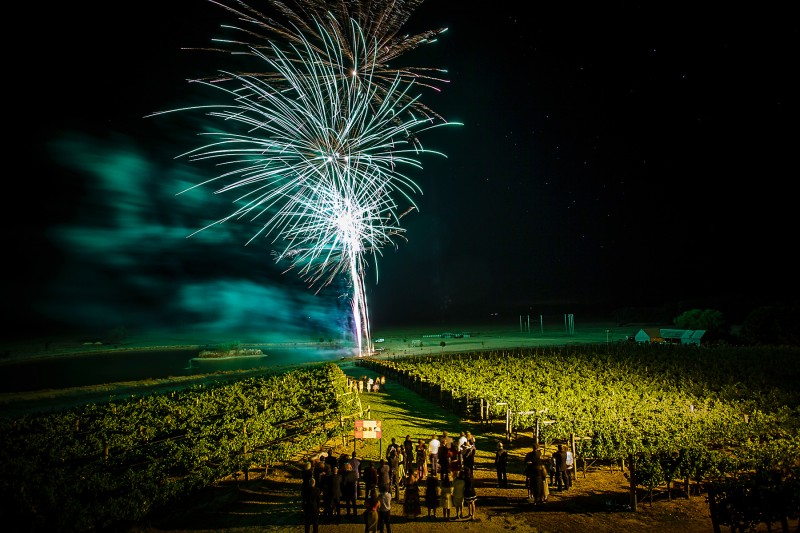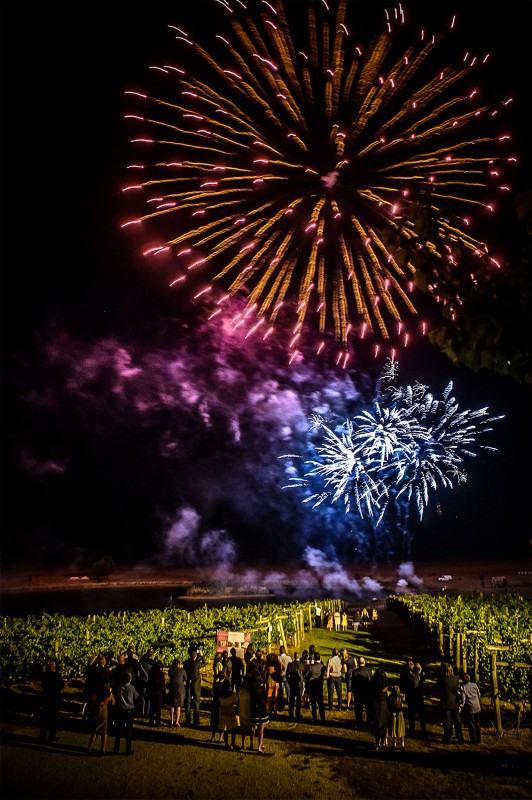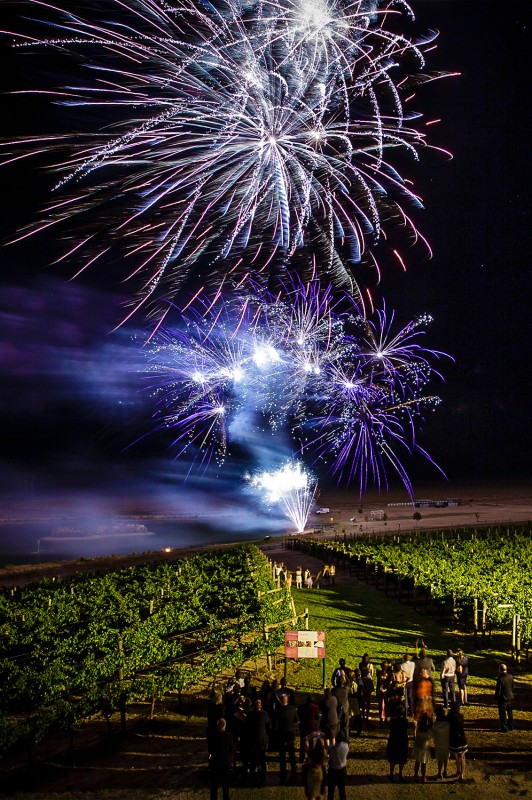 Photos courtesy of Marc Grist Photography.
Featured Suppliers:
Bomboniere: Margaret River Chocolate Factory / Brides Accessories: Borrowed / Brides Gown: La Belle Bridal Boutique / Brides Shoes: Online / Cake: Kyliecakes / Celebrant: Christine Grace / Entertainment: DJ Masters / Flowers: The Fruit Shed / Gift Registry: Wishing well / Grooms Attire: Zenetti / Hair: SJ's Style / Honeymoon: Bali / Invitations: Margaret River Wines / Makeup: SJ's Style / Photobooth: Marc Grist Photography / Photographer: Marc Grist Photography / Rings: Aharoni Jewellery / Venue: Grange Cleveland Winery
Fireworks:  Melbourne Fireworks