count: 0
final comp type:
latest ending comp date:
todays date: 2022-01-16 09:49:58
this is when the voting should NOT show
2022-01-16 09:49:58 -
A wedding is all about the bride and groom, but for Jacqueline Smith and Sam Cook, it was also about embracing their hometown, Melbourne.
The pair, 28 and 29 respectively, adopted the urban edge of Australia's most trendy destination with a ceremony at Federation Square and reception on the river's edge. "We had a very relaxed, personalised and touching civil ceremony with Melbourne City as the backdrop," explains Jacqueline. "The Comedy Festival was on at the same time so provided some entertaining sound effects at different points."
Their chic urban wedding on April 19, 2014 was celebrated with 120 guests. It was decorated with the intention to give the day some "rustic flair". "We had silver birch tree logs saturated with jars of candles and flowers that matched the bouquets," describes Jacqueline. "We absolutely loved our décor."
Guests were treated to gifts of a similar theme – jars with twining and a candle inside. "Attached was each guest's name and a donation made on each guest's behalf," says Jacqueline. "The men donated to Beyond Blue and the women to the National Breast Cancer Association."
Jacqueline says their wedding was "the day of our lives". "We ate, laughed, drank and danced the night away," she says.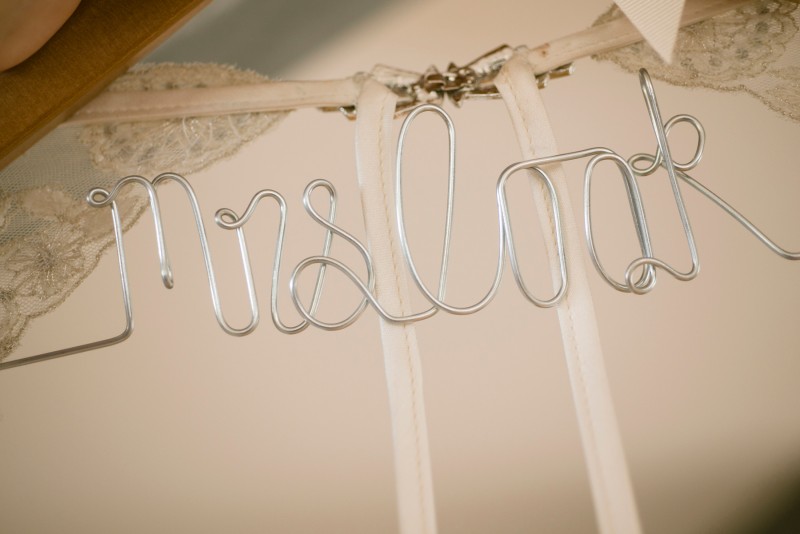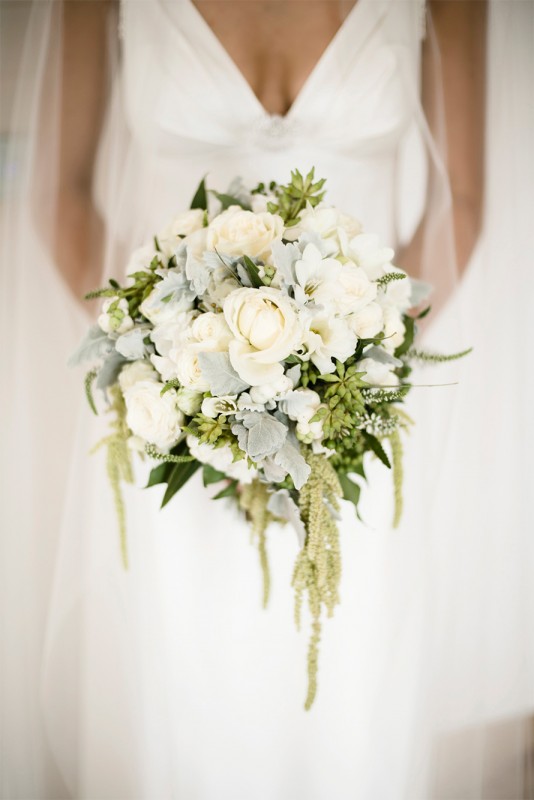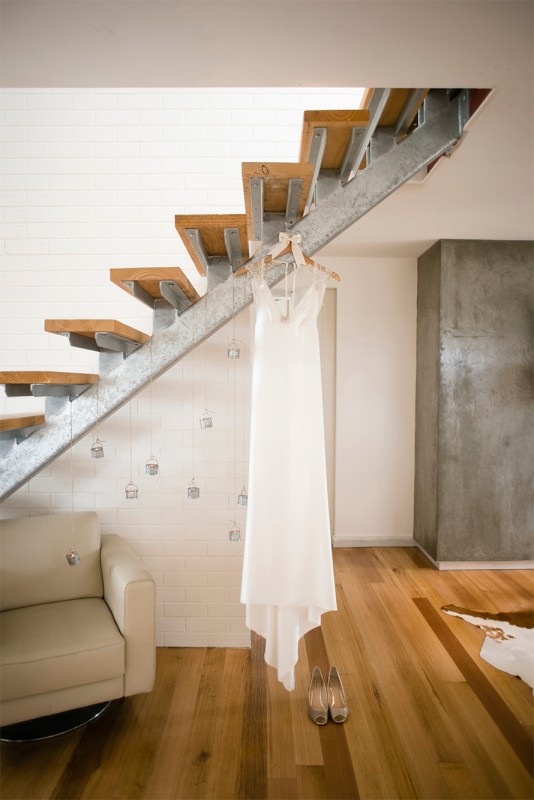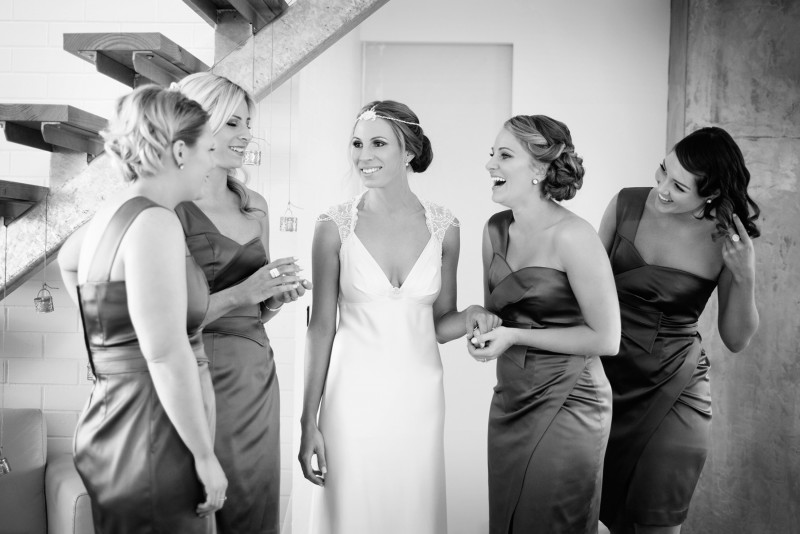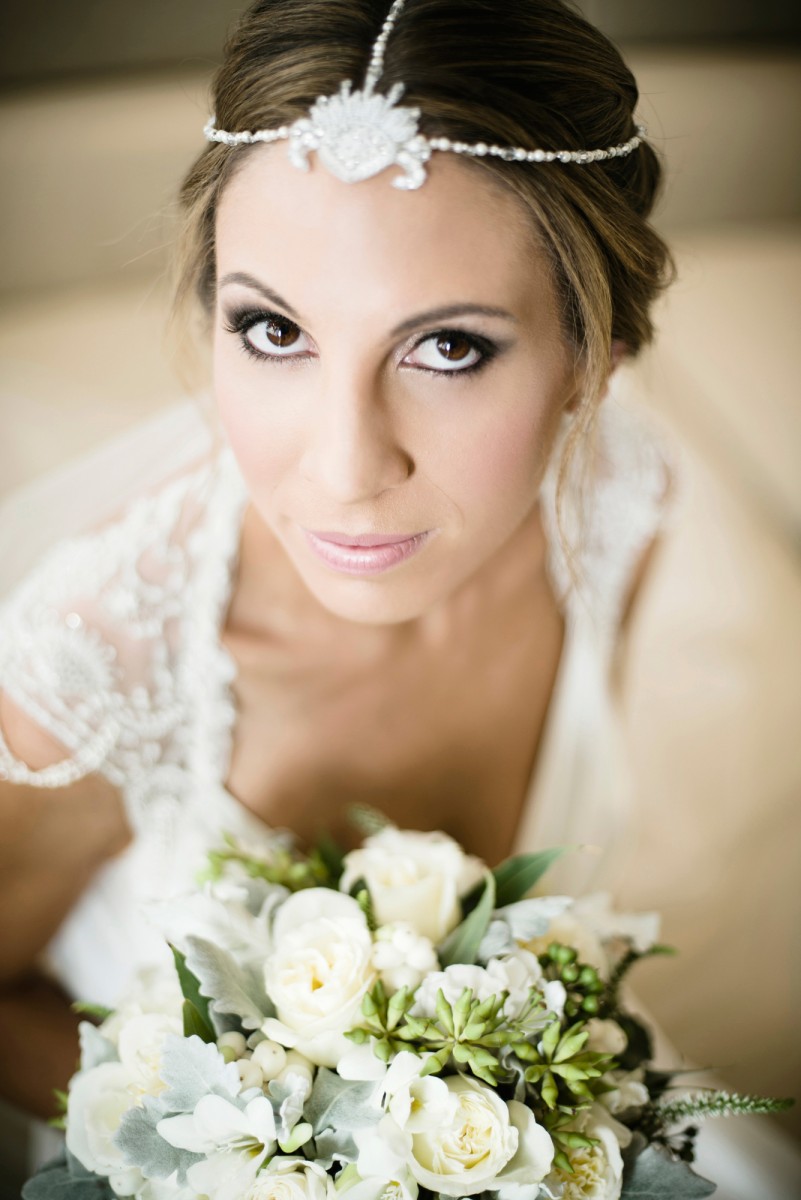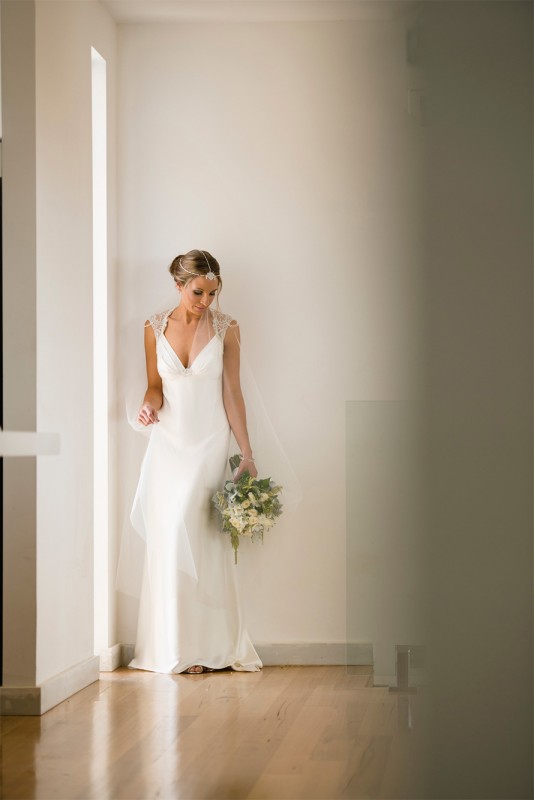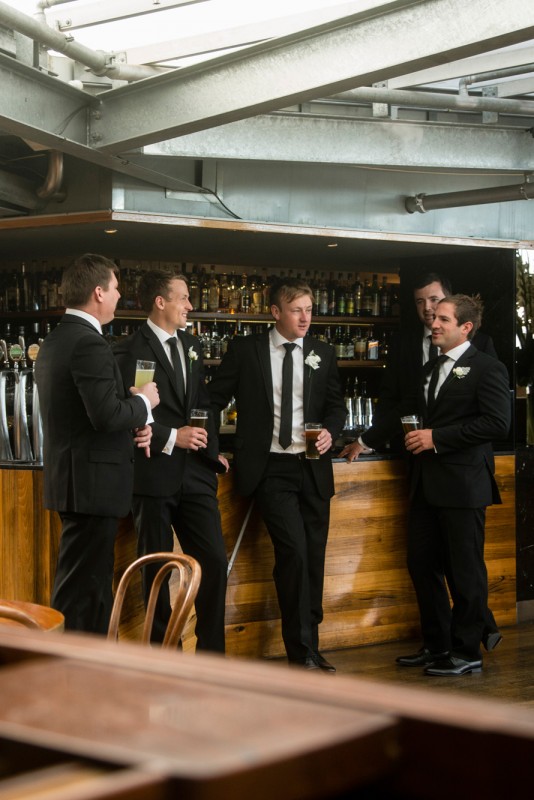 Jacqueline was adorned on her special day with gifts from her in-laws and sister.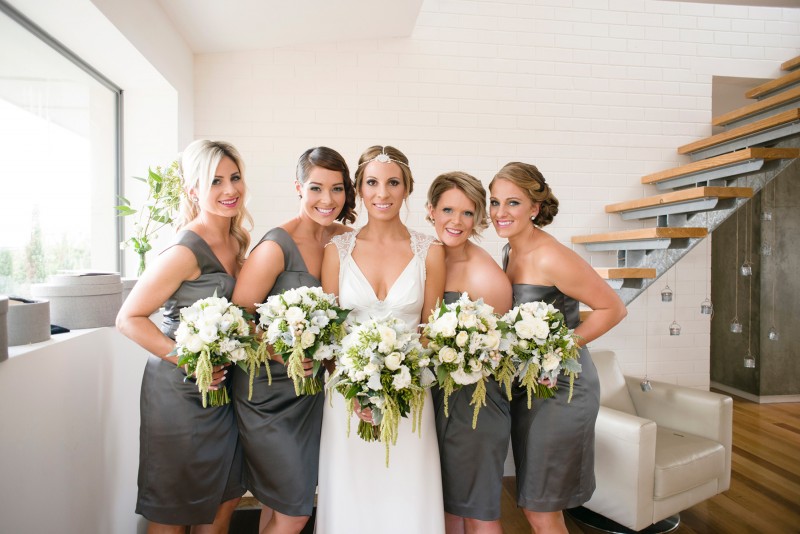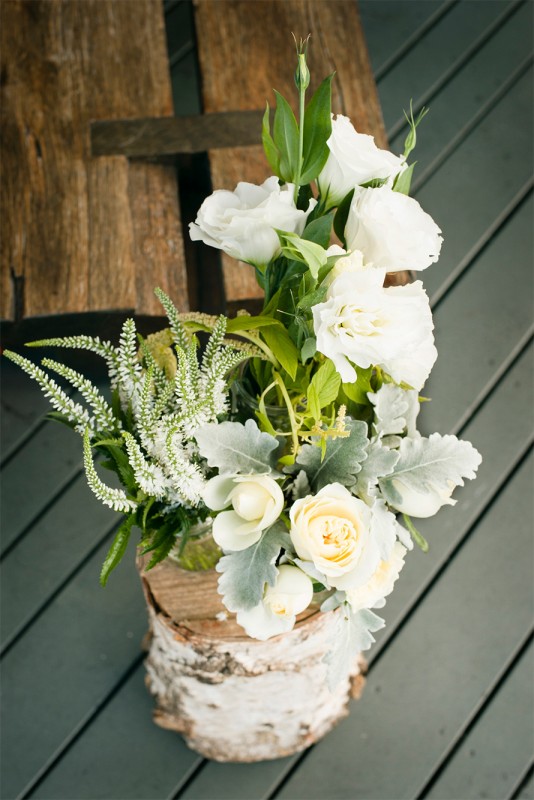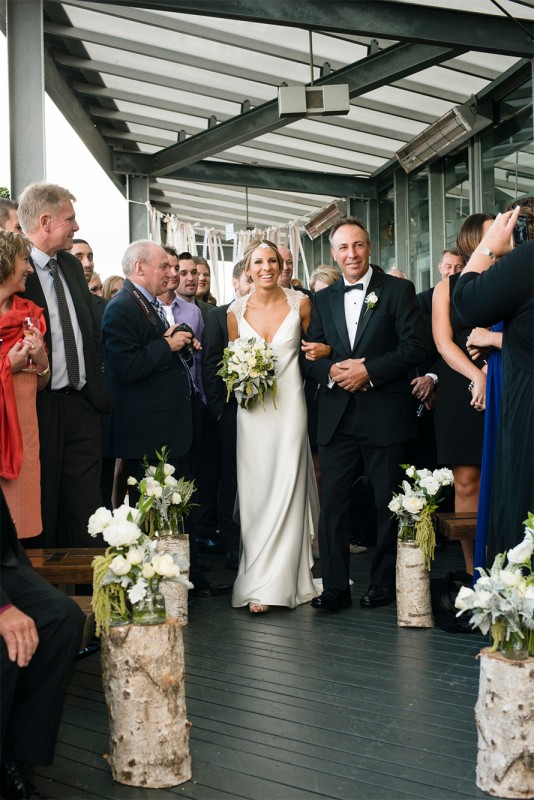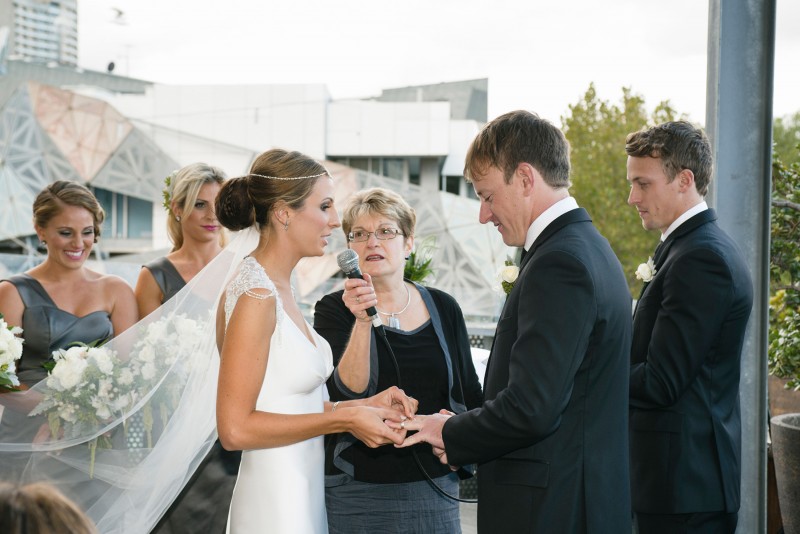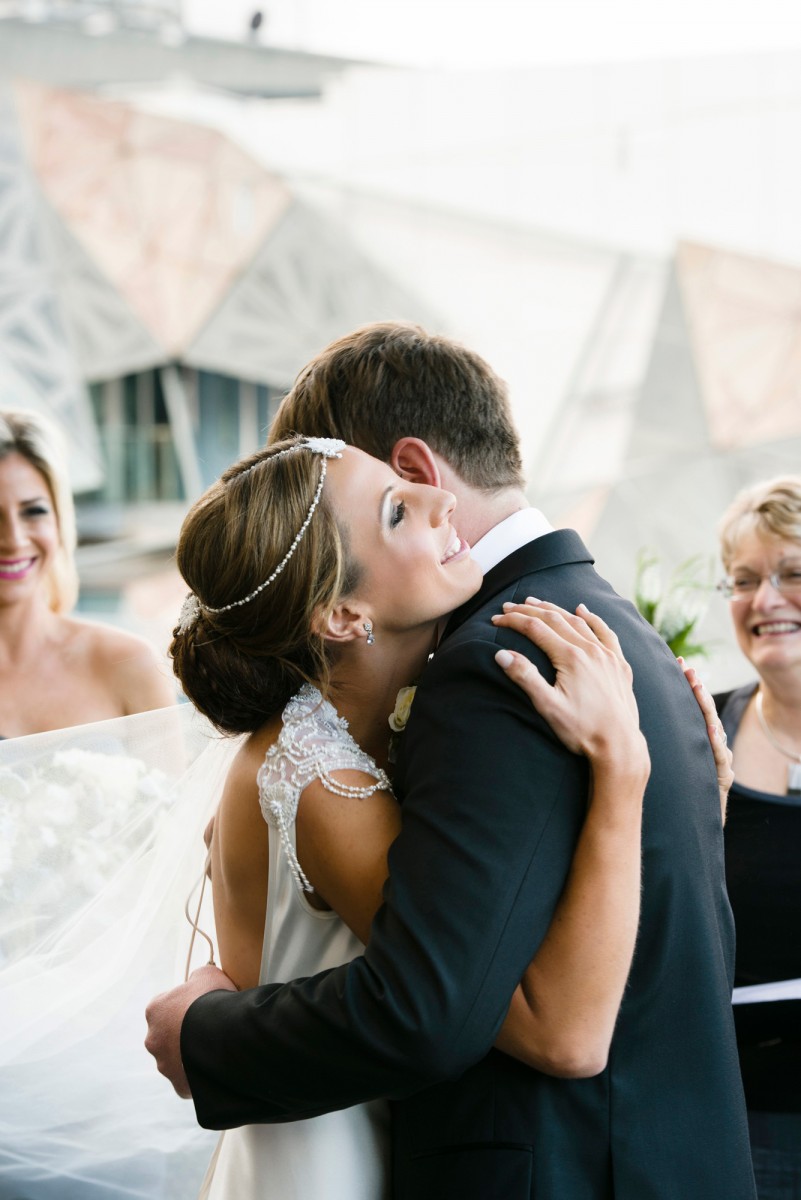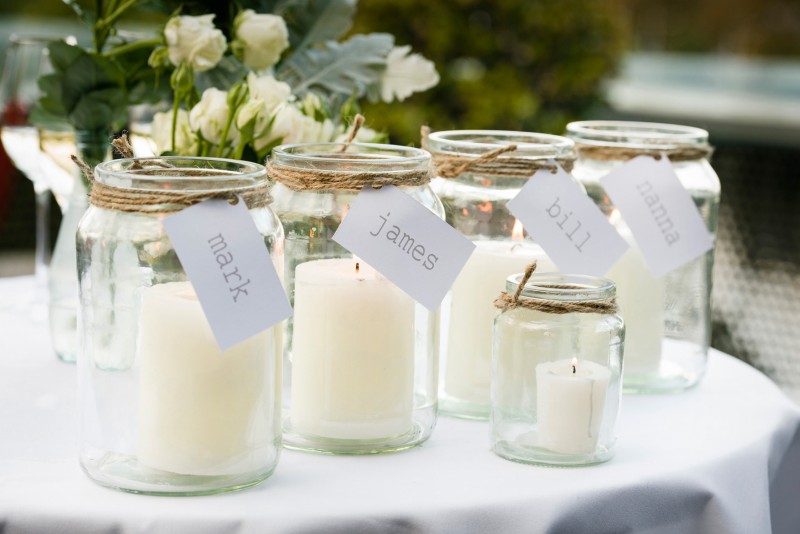 The bomboniere also doubled as place cards for the guests.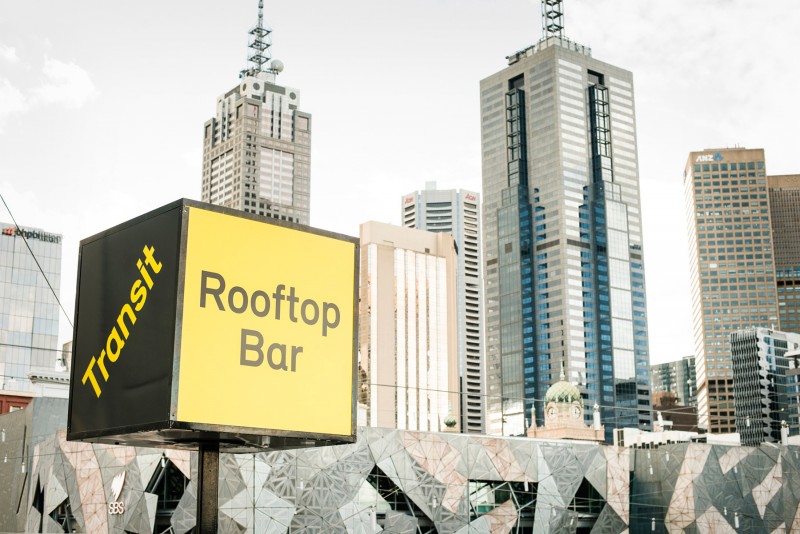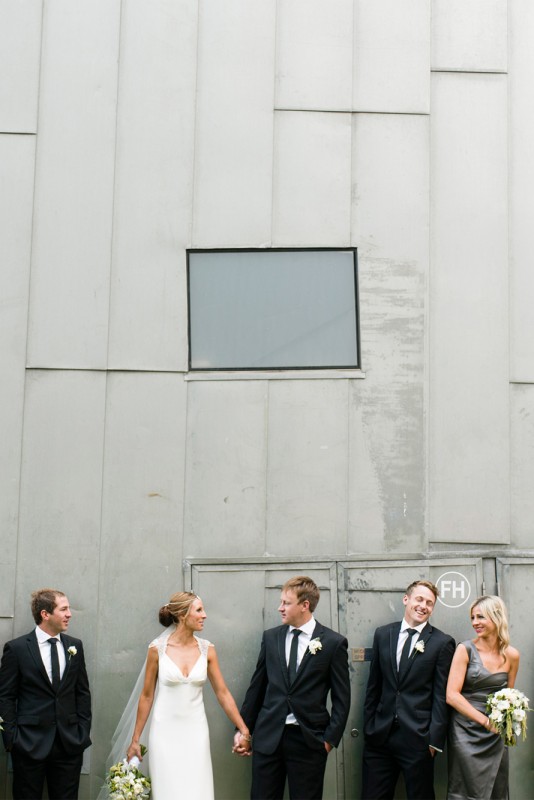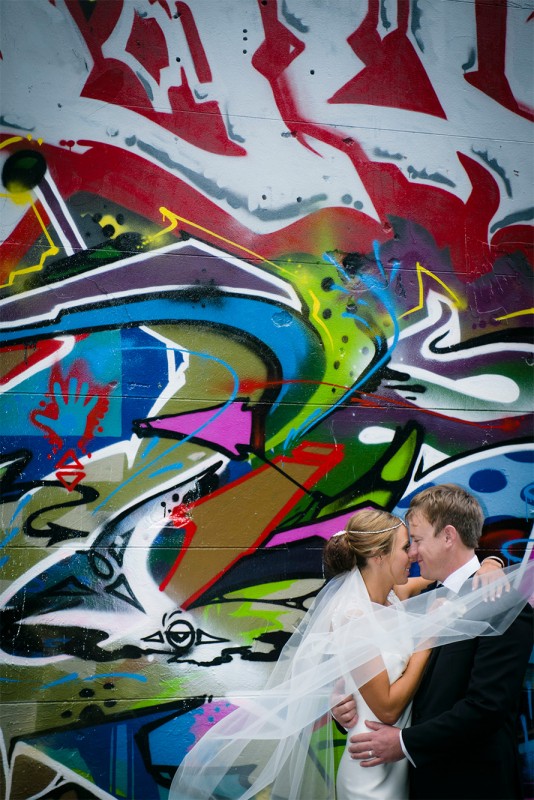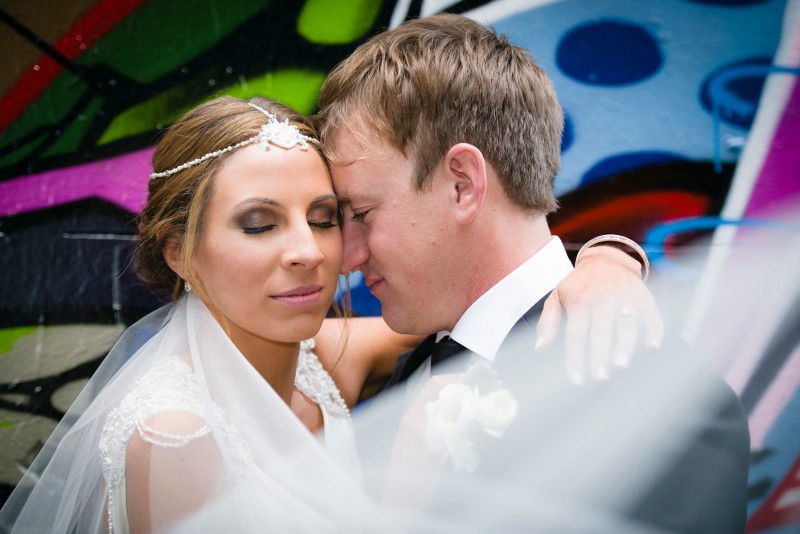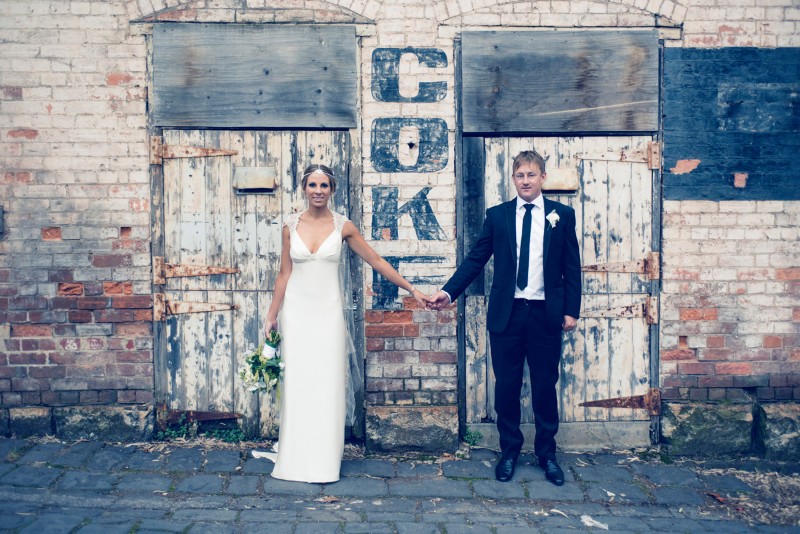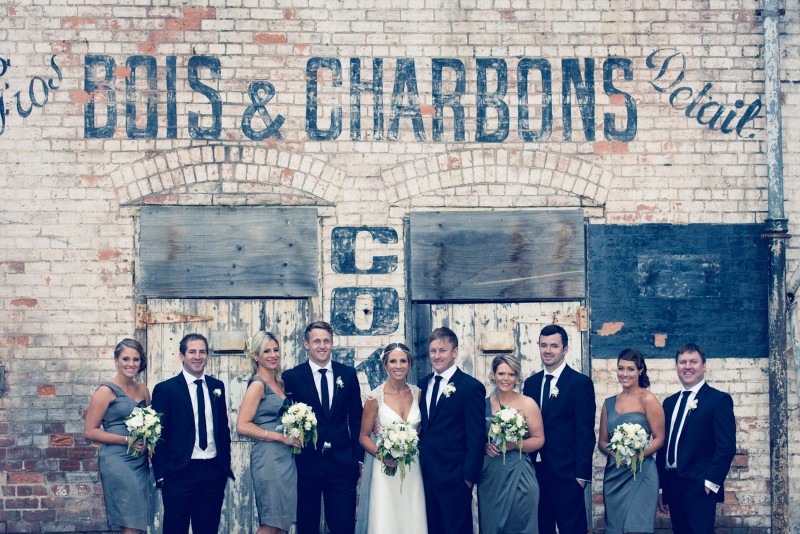 The bride wore Gwendolynne and her bridesmaids, Harry Who.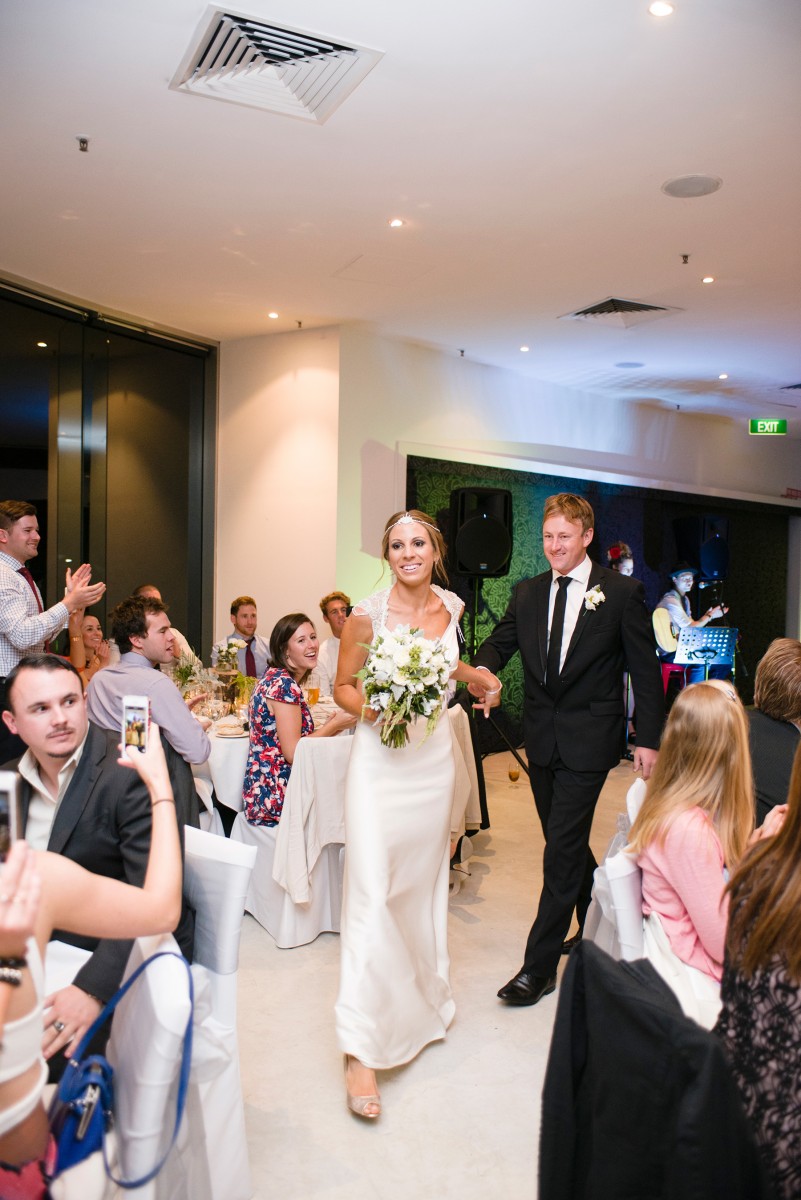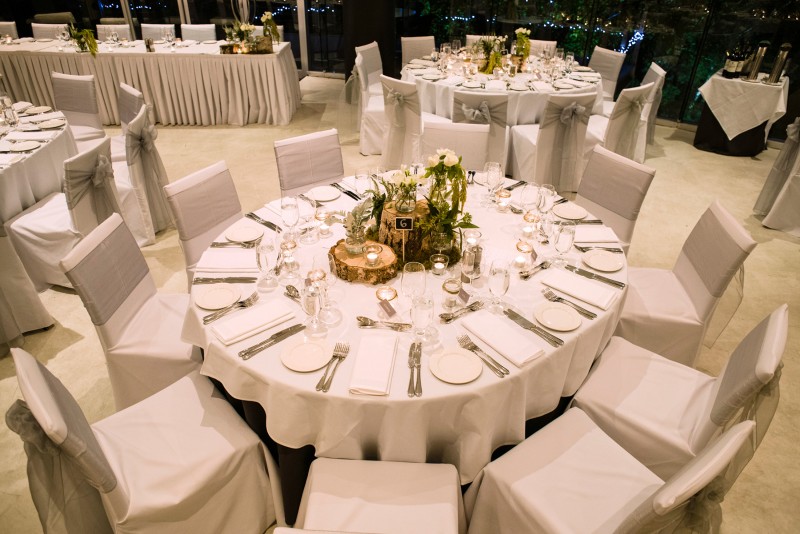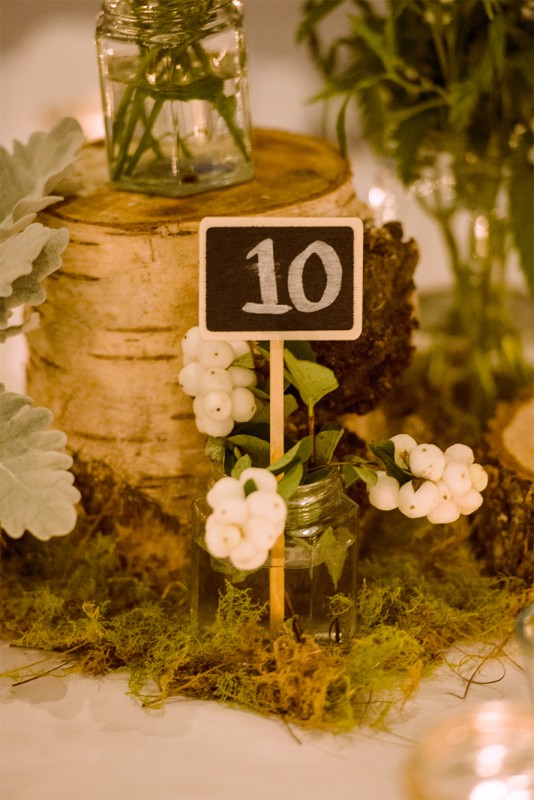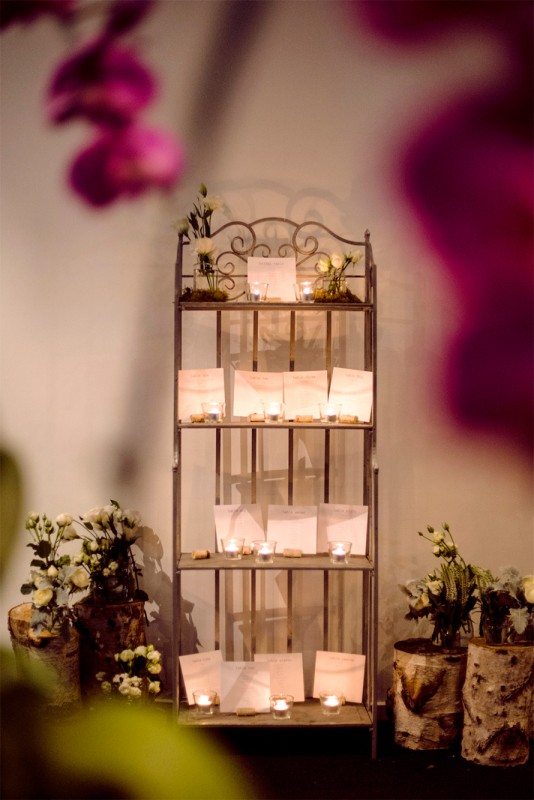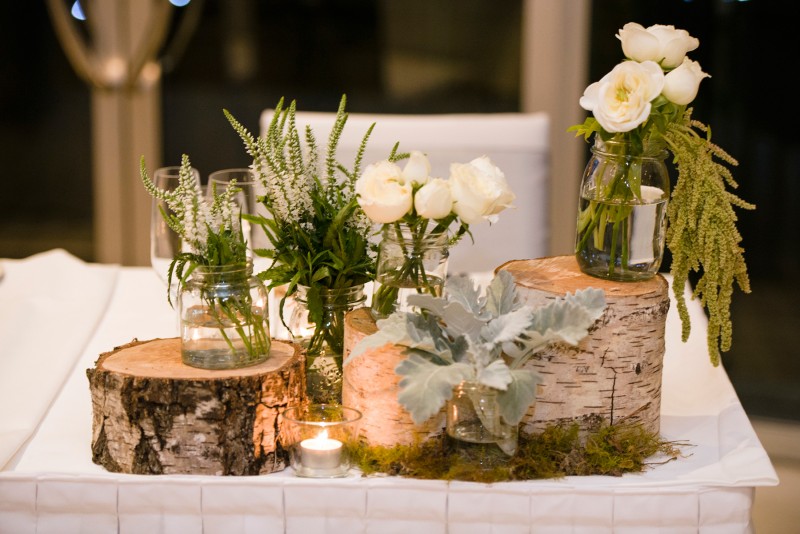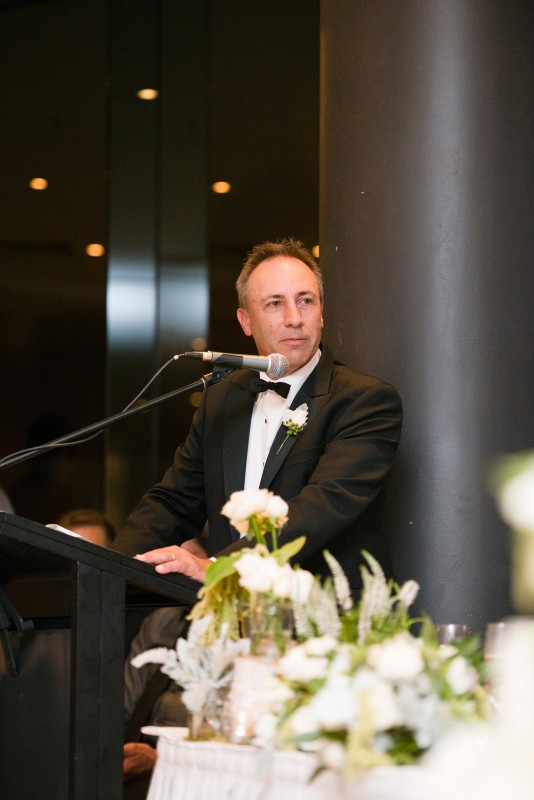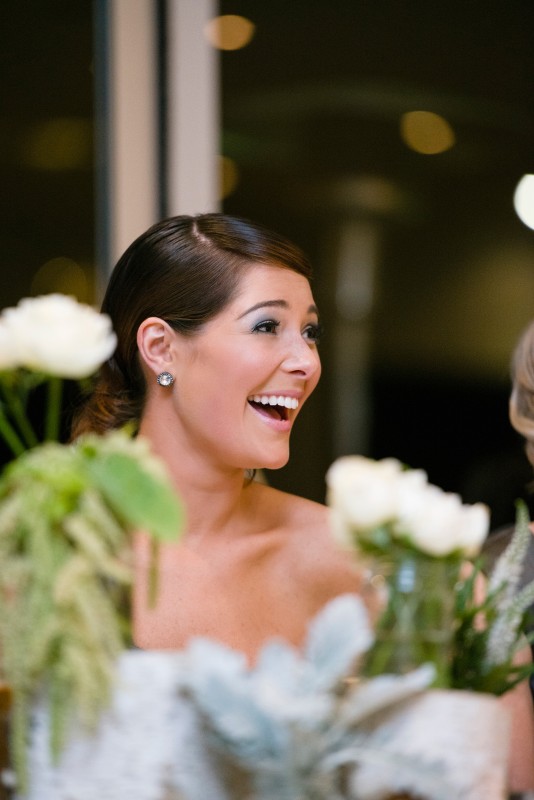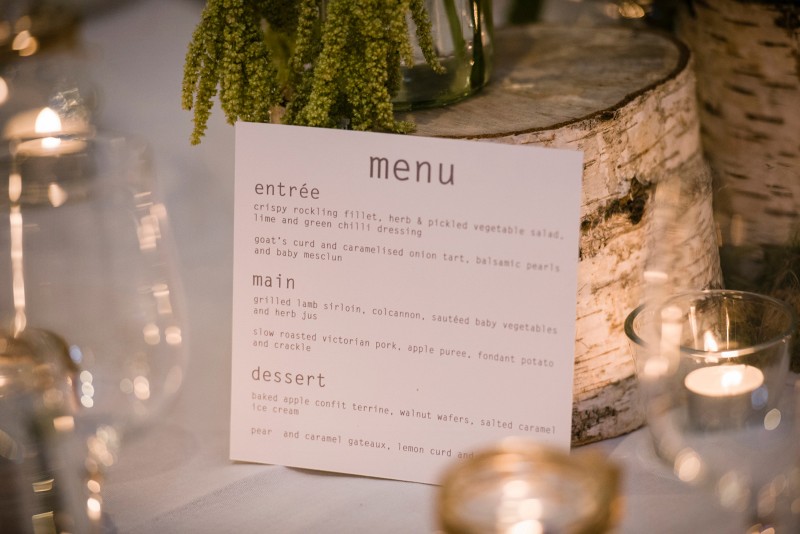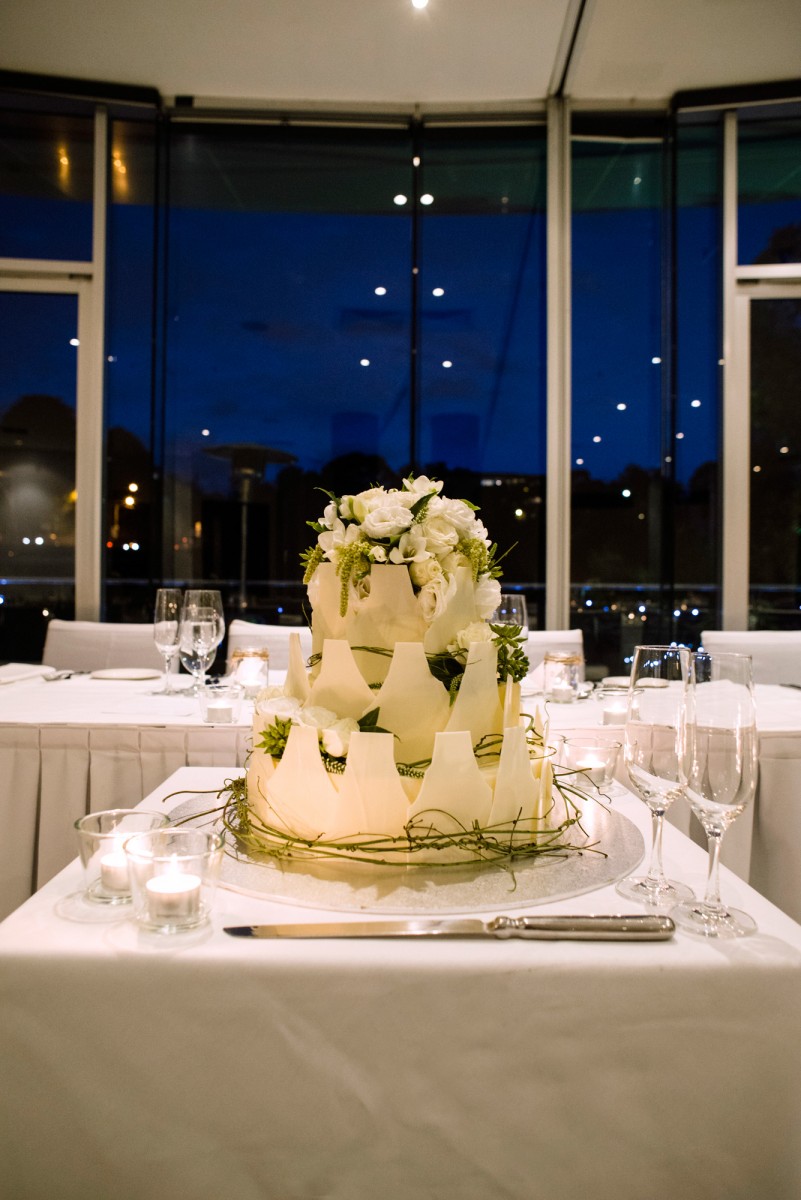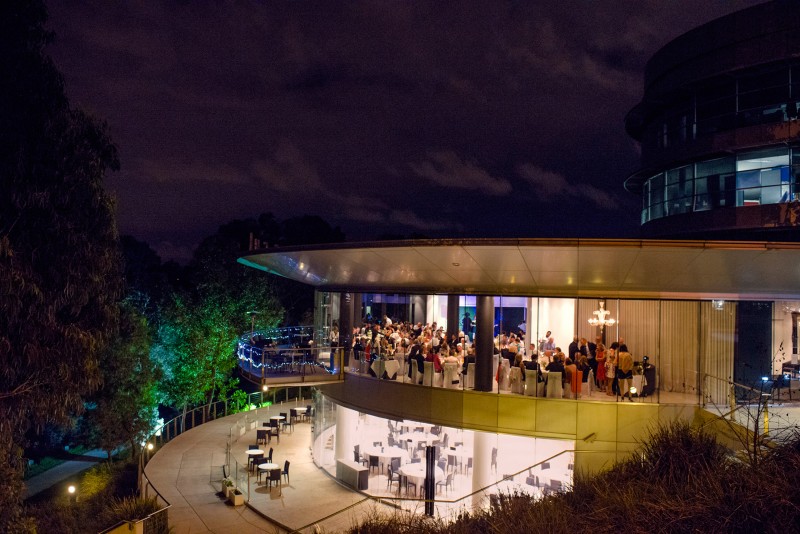 Photos courtesy of Immerse Photography.
Featured Suppliers:
Bomboniere: DIY / Brides Accessories: Tiffany & Co., Stephanie Browne Australia, Richard Nylon / Brides Gown: Gwendolynne / Brides Shoes: Diana Ferrari / Bridesmaid Shoes: Country Road / Bridesmaids Accessories: Von Treskow, Mimco / Bridesmaids Dresses: Harry Who / Cake: AB FAB Cakes / Celebrant: Harriet Ziegler / Ceremony Music: Speakeasy / Ceremony Venue: Transit Cocktail Lounge / Entertainment: Speakeasy / Flowers: Mordialloc Florist / Gift Registry: DIY / Grooms Attire: Formal Red / Grooms Shoes: Country Road / Groomsmen Attire: Formal Red / Groomsmen Shoes: Country Road / Hair: Monica Gingold / Honeymoon: Hawaii / Invitations: DIY / Makeup: MIchelle O'Connell / Photobooth: DIY / Photographer: Immerse Photography / Reception Venue: Fenix Events / Rings: Janai / Transport: Limousine / Venue Decor: Modialloc Florist / Wedding Night Venue: Park Hyatt Melbourne