count: 0
final comp type:
latest ending comp date:
todays date: 2022-01-17 10:48:22
this is when the voting should NOT show
2022-01-17 10:48:22 -
It's safe to say any awkwardness goes out the window when the first meeting with your future spouse is in underwear.
And not just any underwear. While Marlana Gregory was dressed in sexy white lingerie, Timothy Collins was wearing a horse G-string that made a neighing sound. Nevertheless, the pair made a good first impression at Marlana's lingerie-themed 18th birthday party.
"I ended up meeting Tim [29] again at a friend's birthday where he eventually built up the confidence to ask if I wanted to go out for coffee," recalls Marlana, 25. "Considering Tim's first impression of me was in sexy lingerie, he treated me with respect."
The couple quickly fell madly in love and after five years together became engaged. "It was Tim's idea to have our wedding in Thailand," says Marlana. "Since we have a small family and close group of friends we thought a destination wedding would be perfect."
For the island wedding on April 16, 2014, the bride and groom paid for their 21 guests to stay in Thailand and celebrate their special day. "Not only was this a wedding celebration but it was a holiday for everyone who came," says Marlana.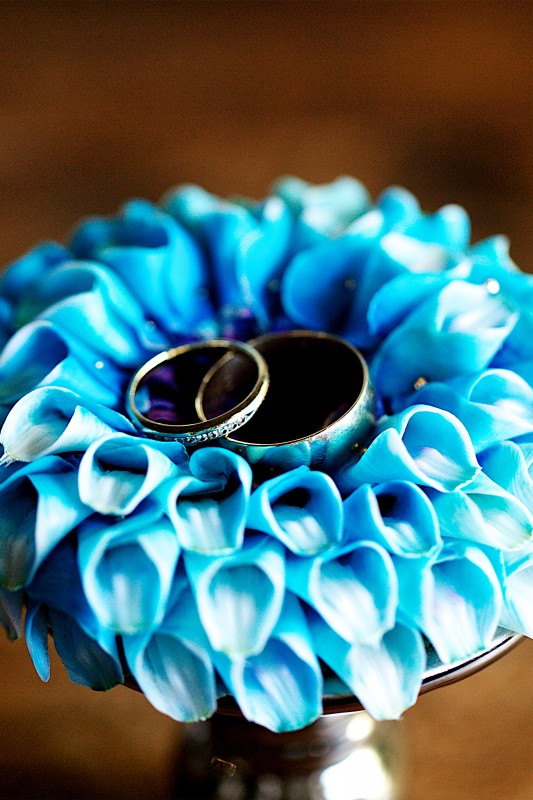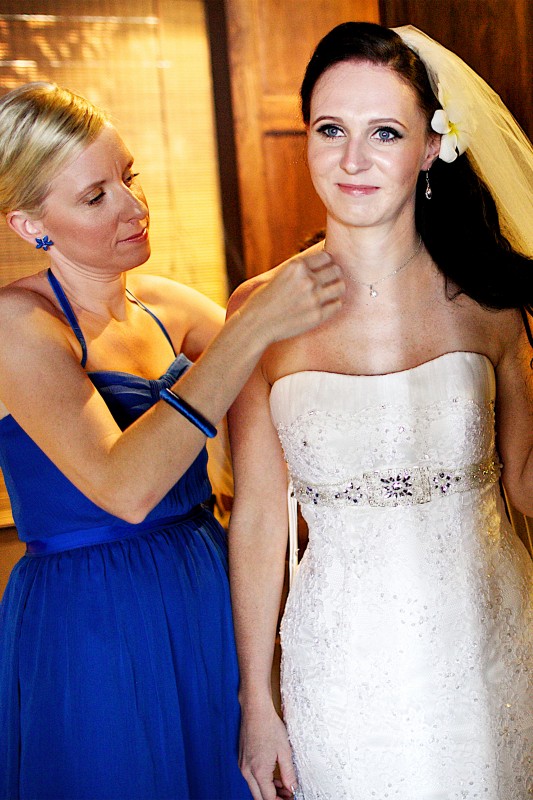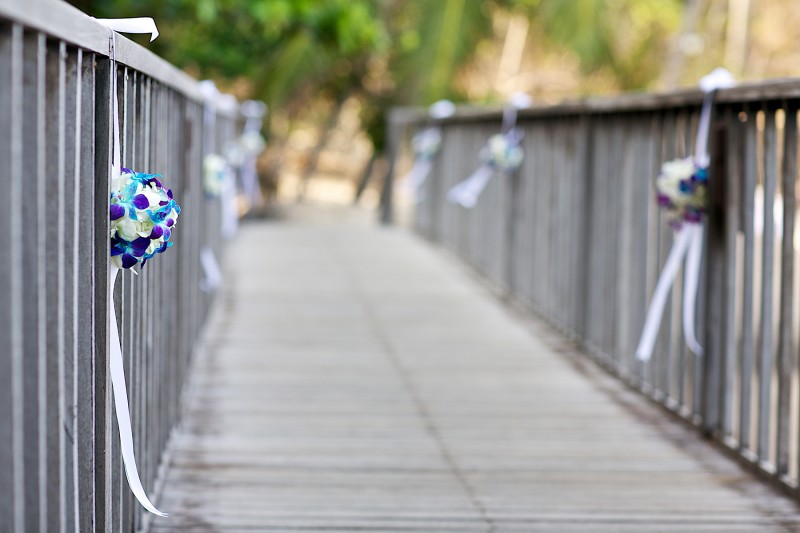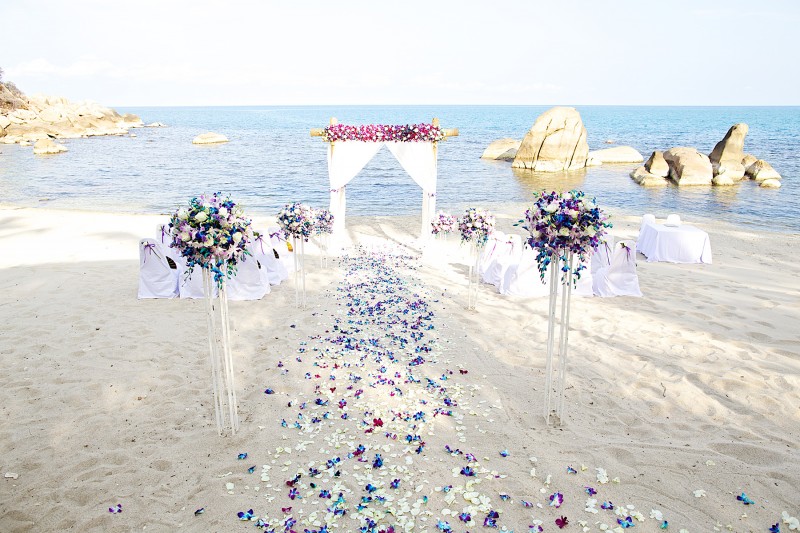 Marlana and Tim were married at Silavadee Resort, Koh Samui.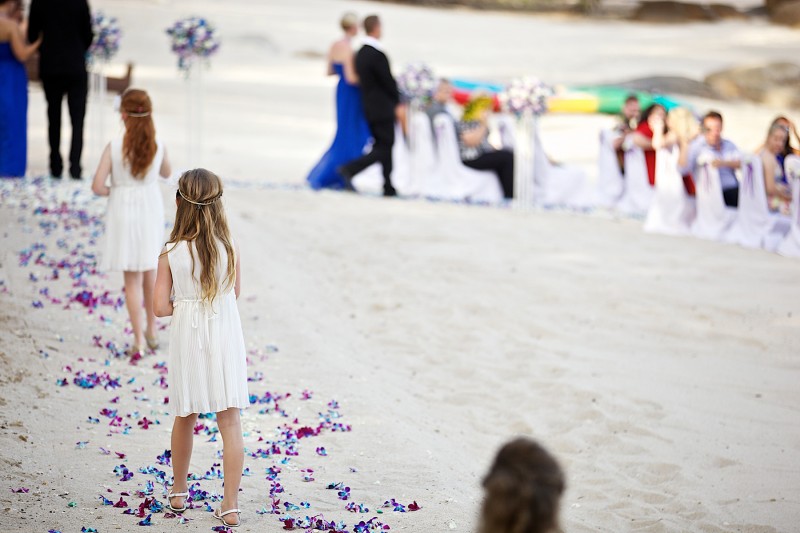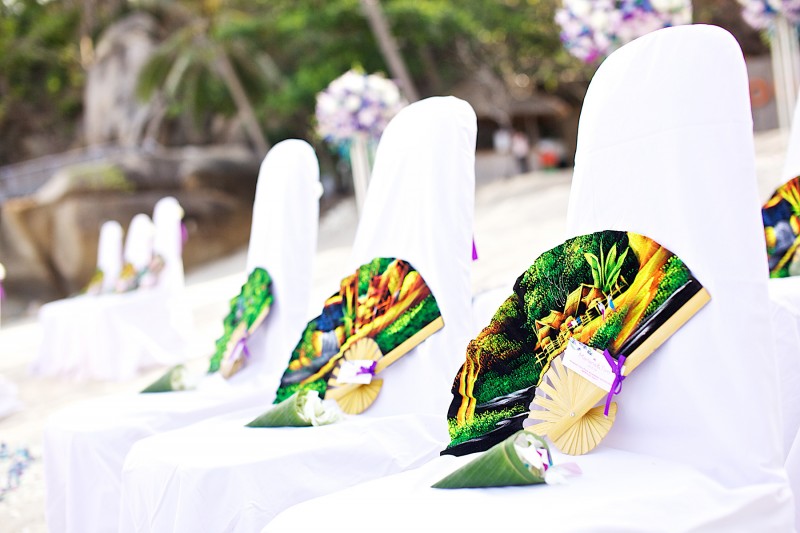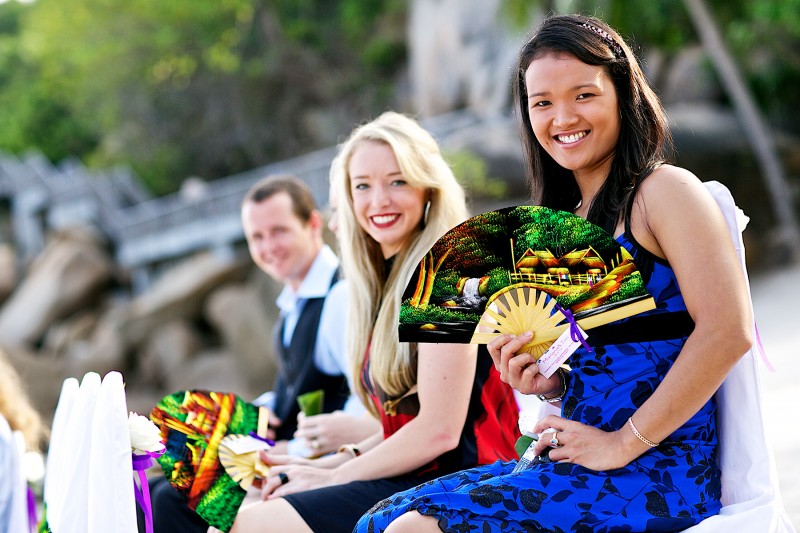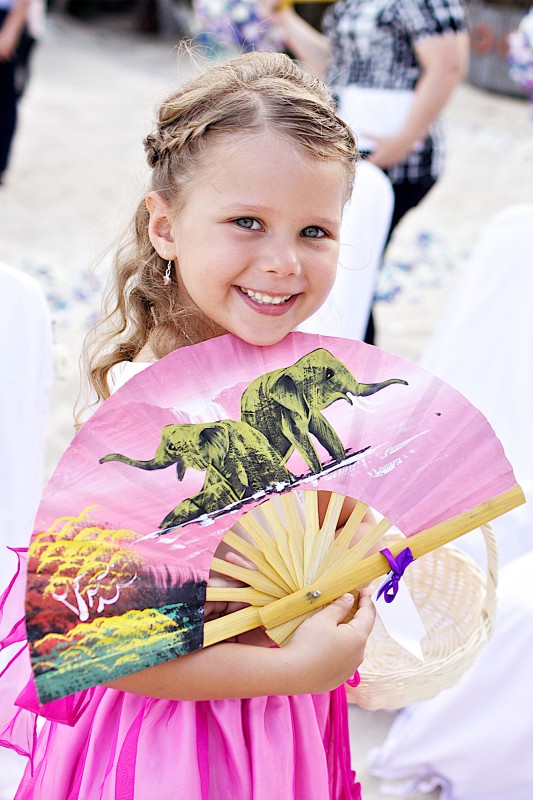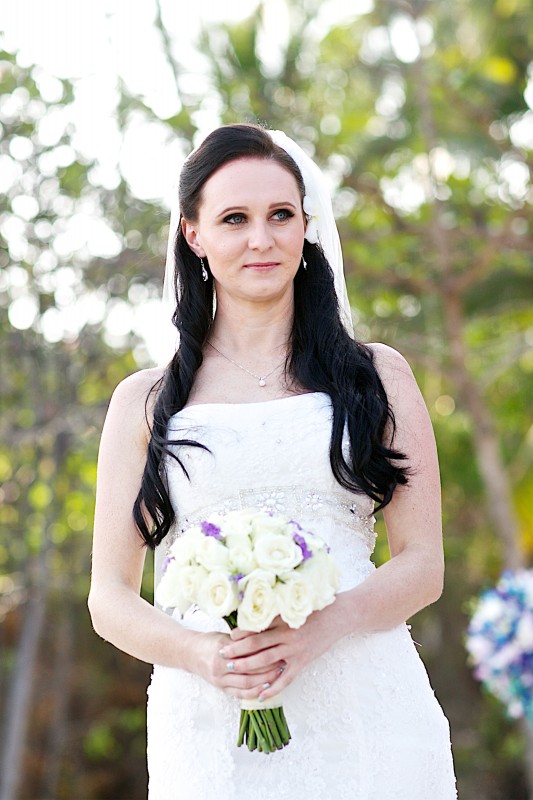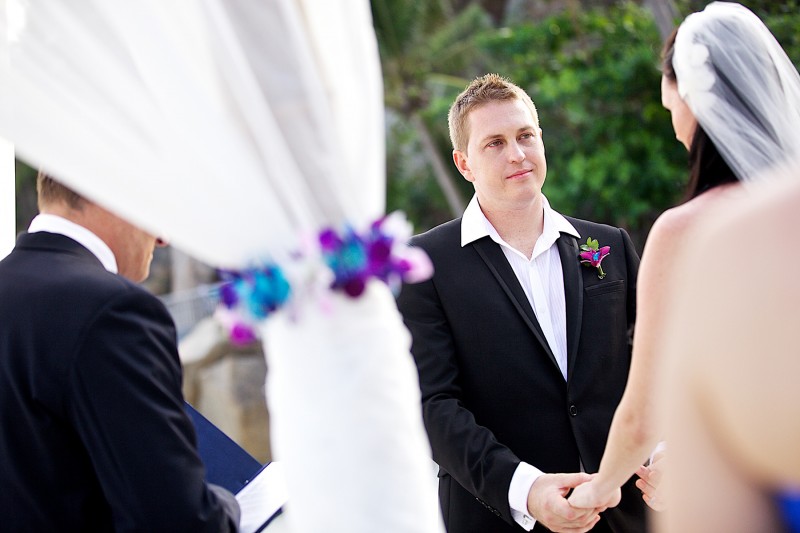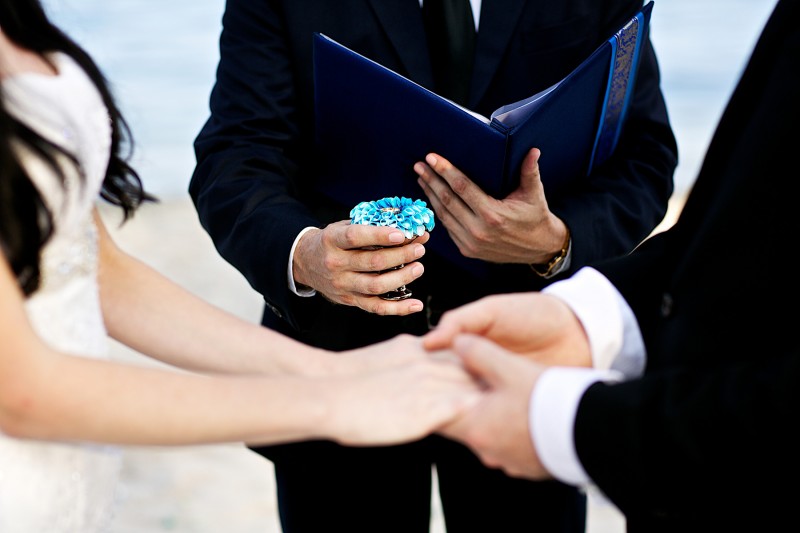 "Our wish is that in years to come our wedding in Thailand will still be the most memorable time our family and friends have ever spent altogether," says Marlana.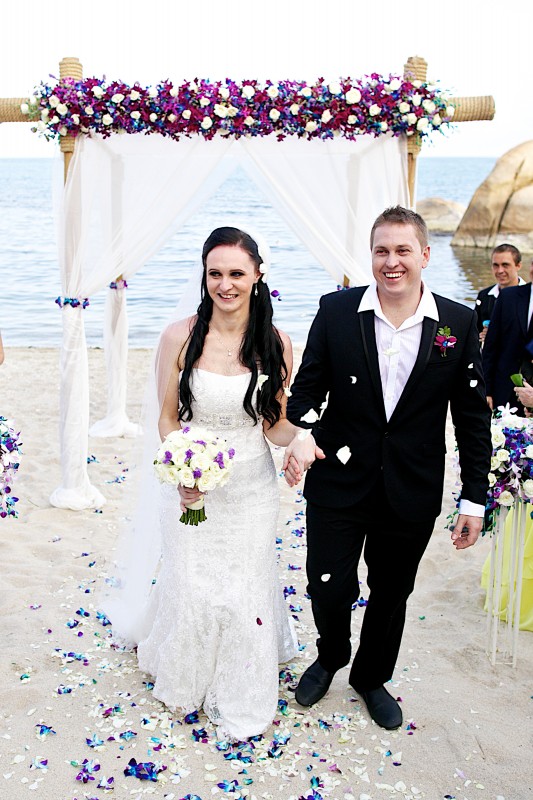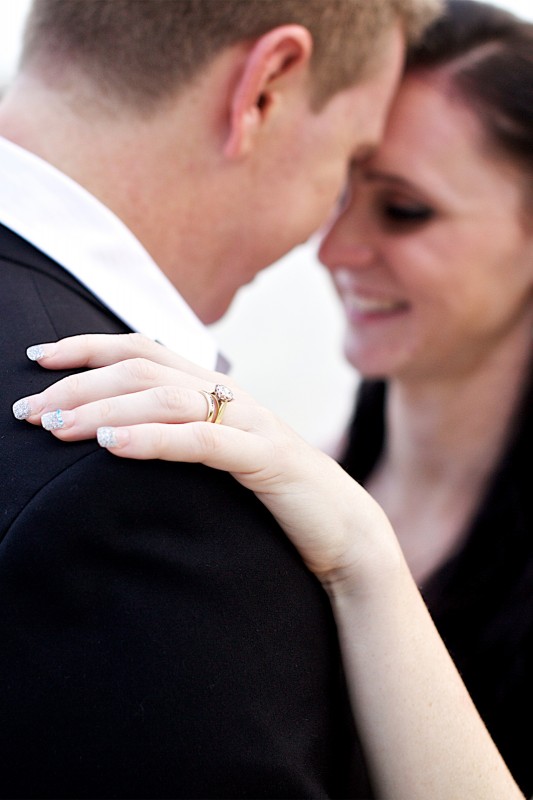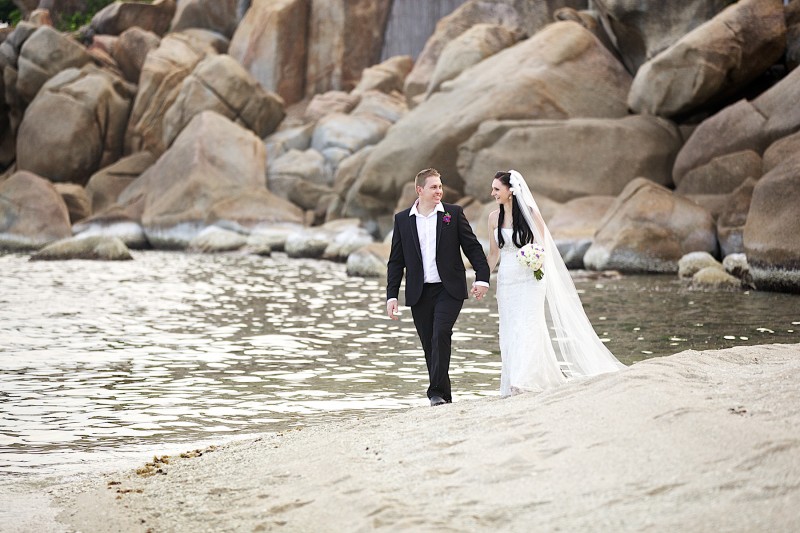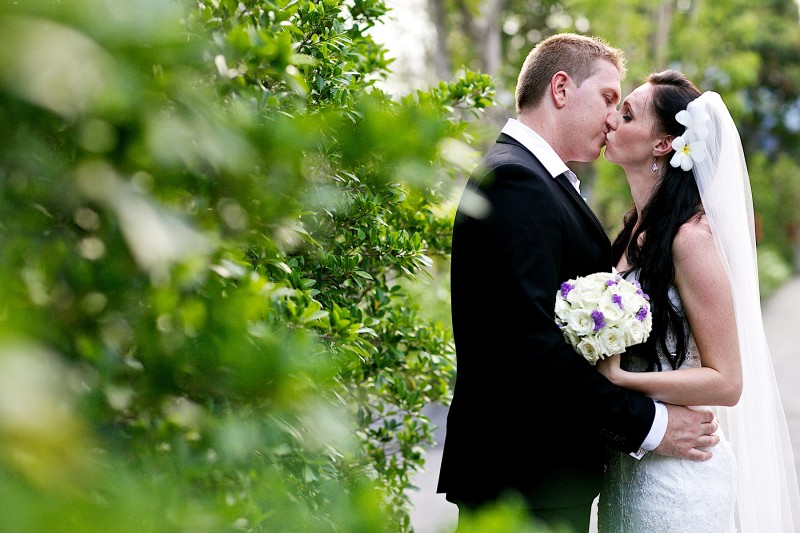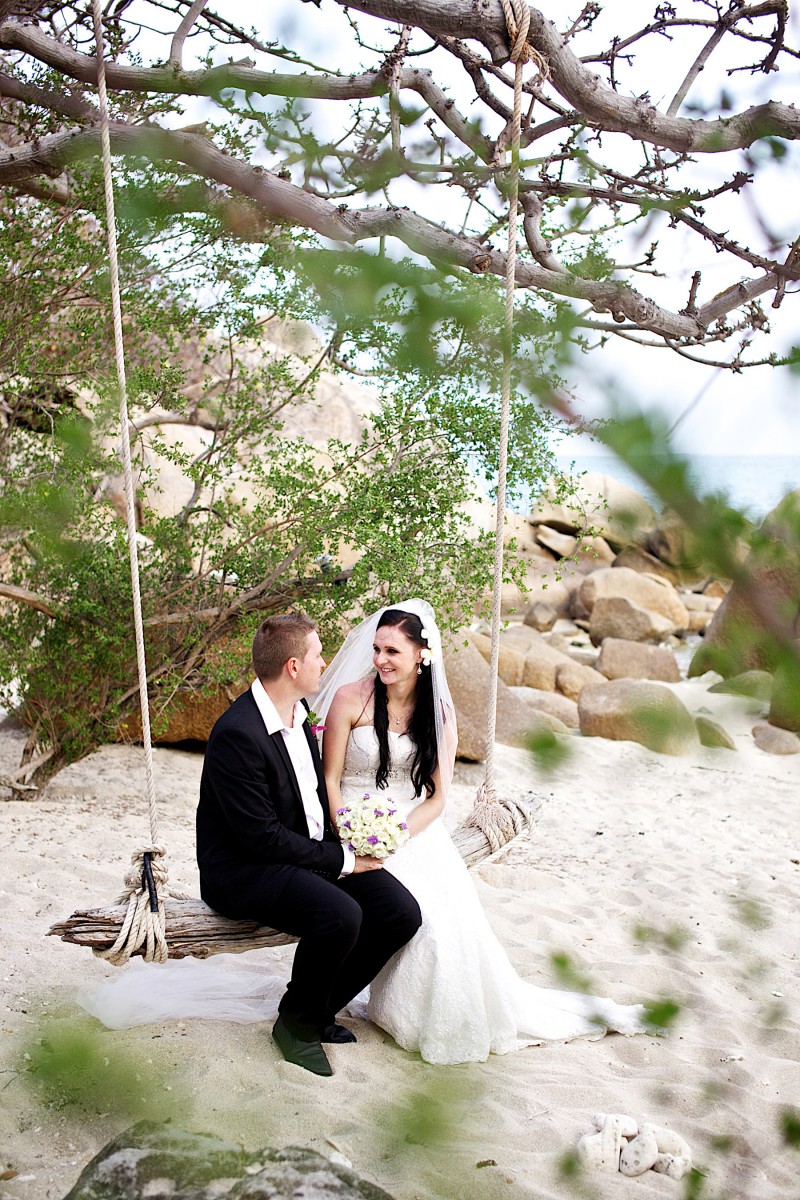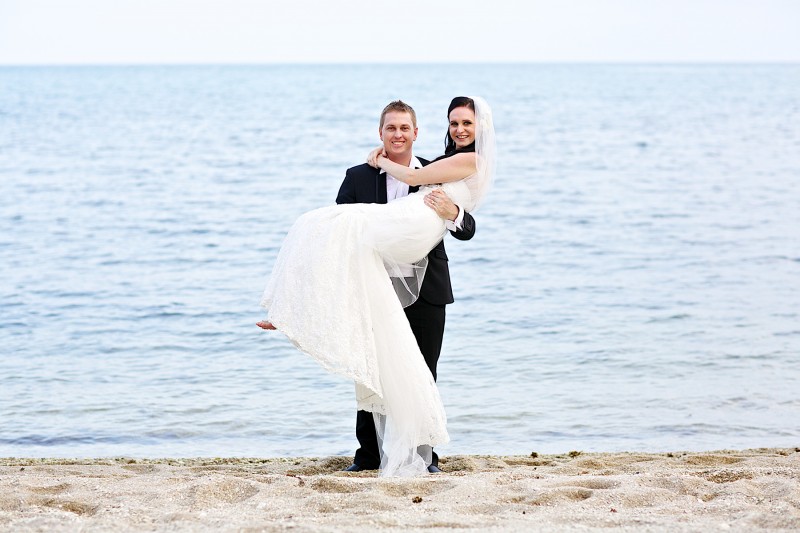 Marlana's strapless gown was purchased from Luv Bridal.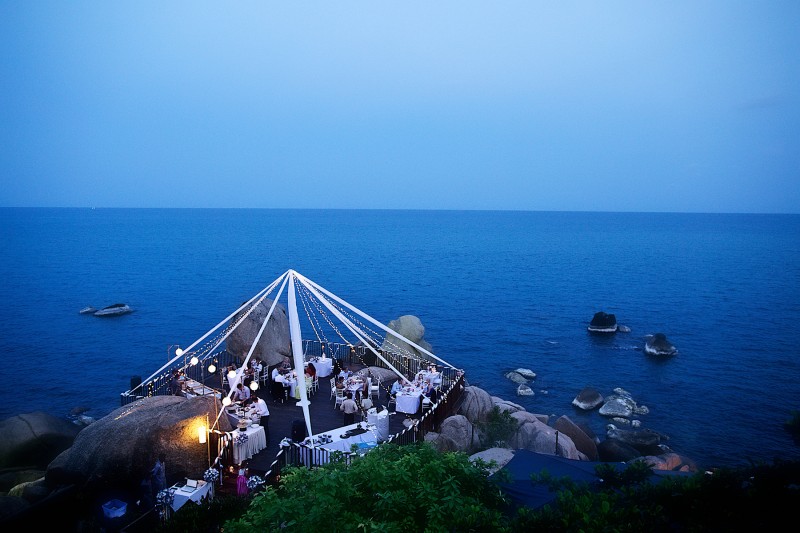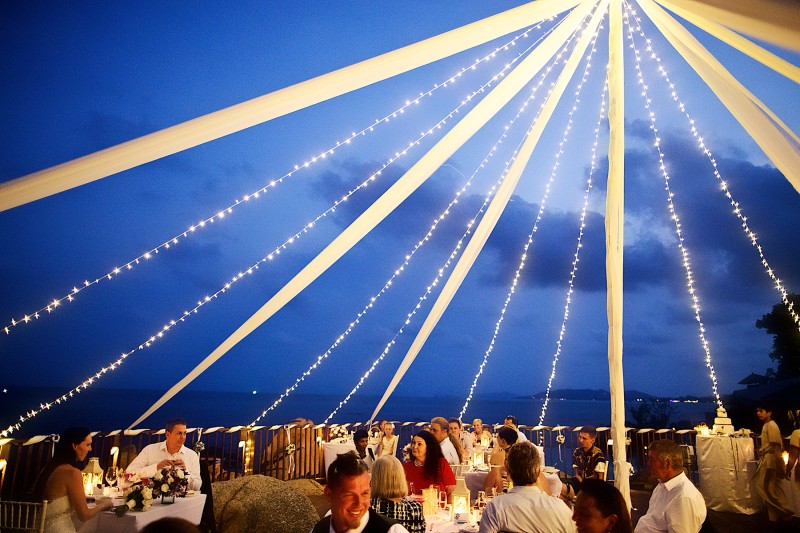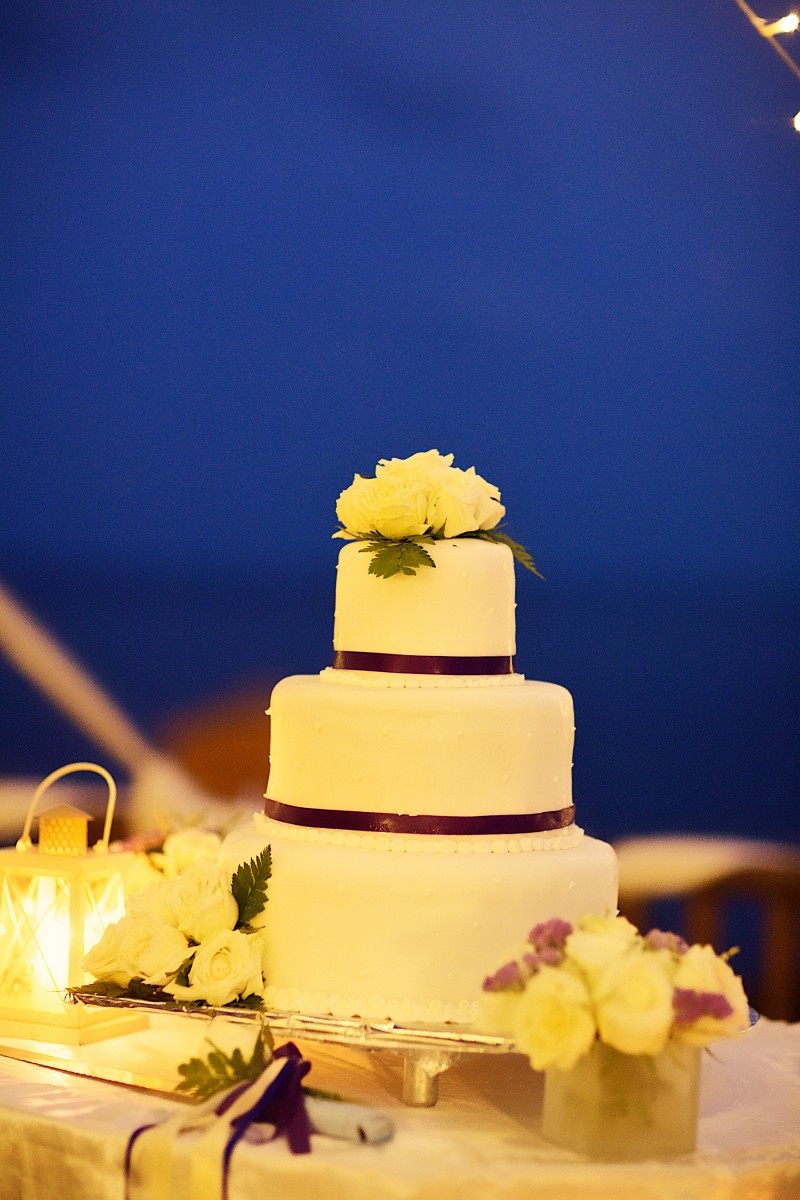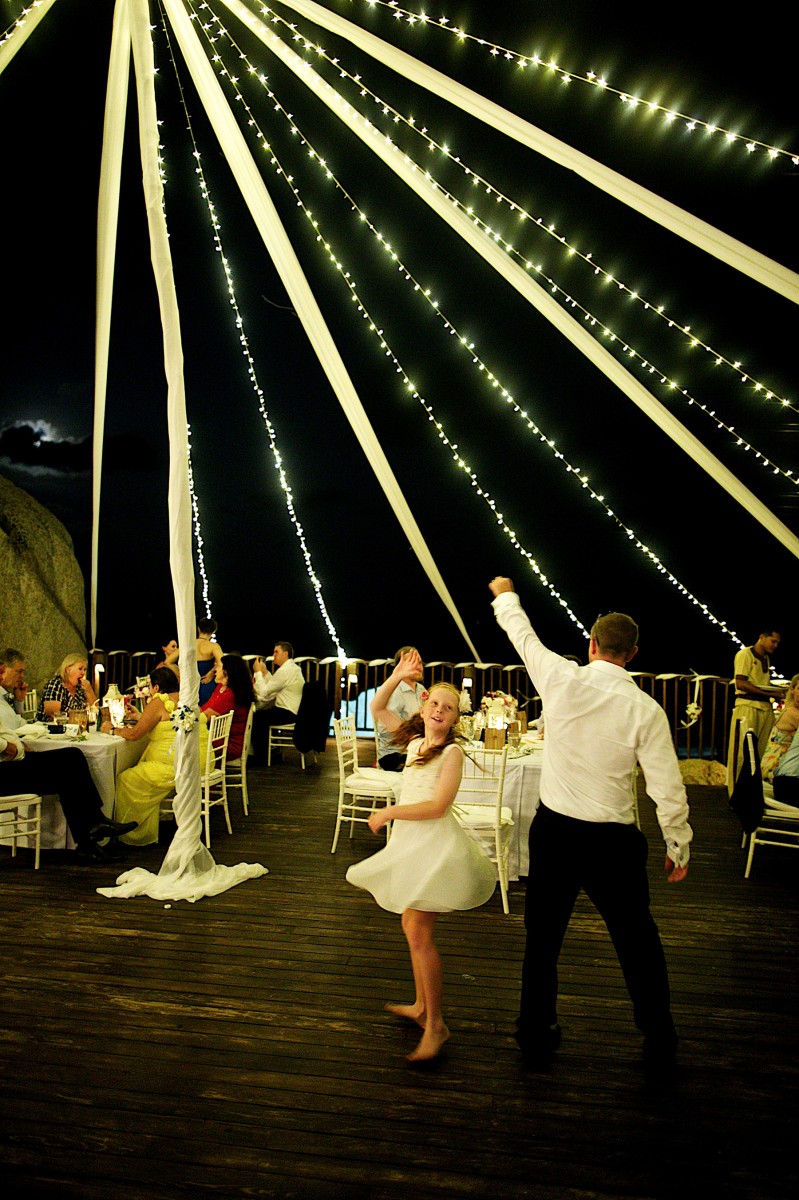 Photos courtesy of Wachara Kireewong.
Featured Suppliers:
Brides Gown: Luv Bridal & Formal - Designer Direct / Bridesmaids Dresses: Portmans / Cake: Silavadee Resort / Caterer: Silavadee Resort / Celebrant: Samui Celebrant Carter / Flowergirl Dress: Myer / Grooms Attire: Roger David / Groomsmen Attire: Roger David / Honeymoon: Silavadee Resort / Photographer: Wachara Kireewong / Reception Venue: Silavadee Resort, Koh Samui / Rings: Prouds Jewellers / Wedding Planner: Naphat Wanichdee