count: 0
final comp type:
latest ending comp date:
todays date: 2022-01-19 15:00:17
this is when the voting should NOT show
2022-01-19 15:00:17 -
With backgrounds in fashion and design, Leah Hunt and Nathan Junkeer's wedding was never going to be short on style.
"We kept it simple, relaxed and stylish," Leah, 32, says of her Port Douglas wedding to beau of 10 years Nathan, 33.
The Melbourne pair wanted to create a destination wedding centered around simple elegance in a tropical setting. Ninety friends and family from across the country and the globe jetted in to the picturesque Queensland location for the nuptials, held on August 23, 2014.
"It was the most romantic and joyous occasion," Leah says.
The couple wed at St Mary's by the Sea chapel with glorious ocean views from the altar. Then, set in a Colonial-style house adorned with fairy lights, a reception followed at Harrisons Restaurant.
Inside, Leah and Nathan had worked their magic to create simple, all-white table settings with white flowers, scattered rose petals and tea lights.
Leah says a true highlight of the day was spending it with family and friends and, of course, marrying the man of her dreams. "Our closest friends and family all together in a tropical holiday destination – what could be more perfect?"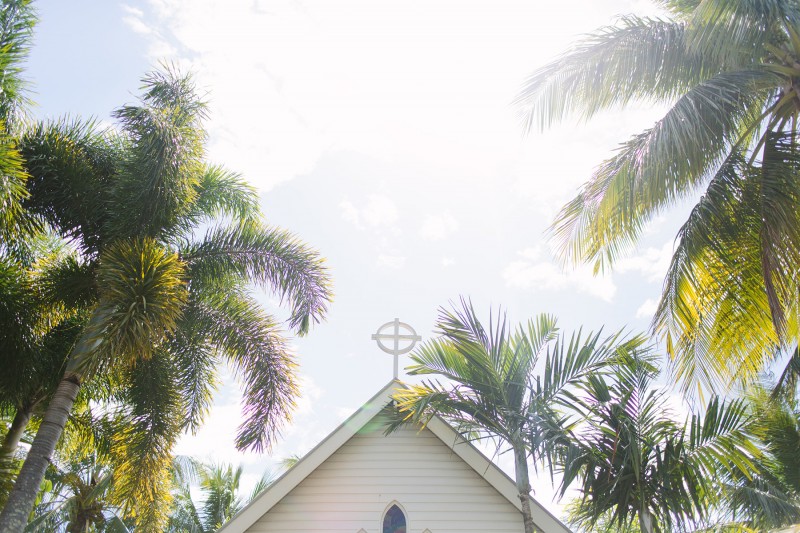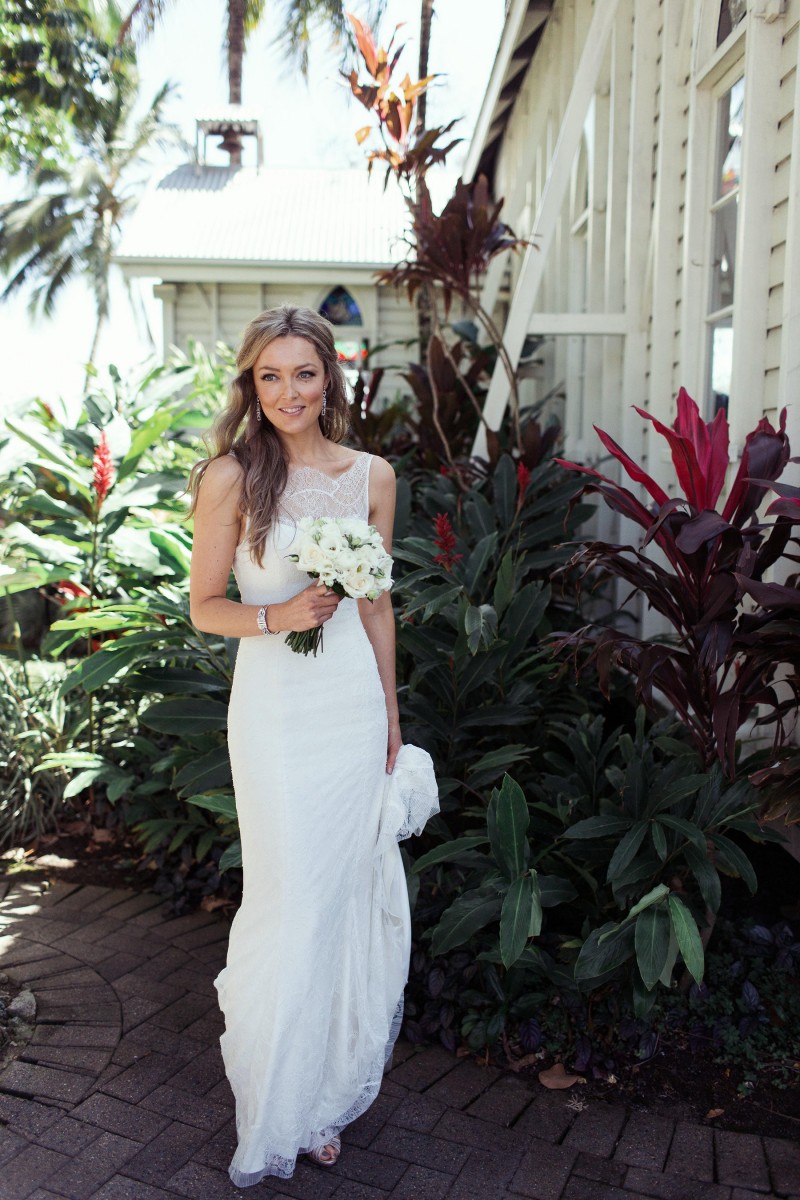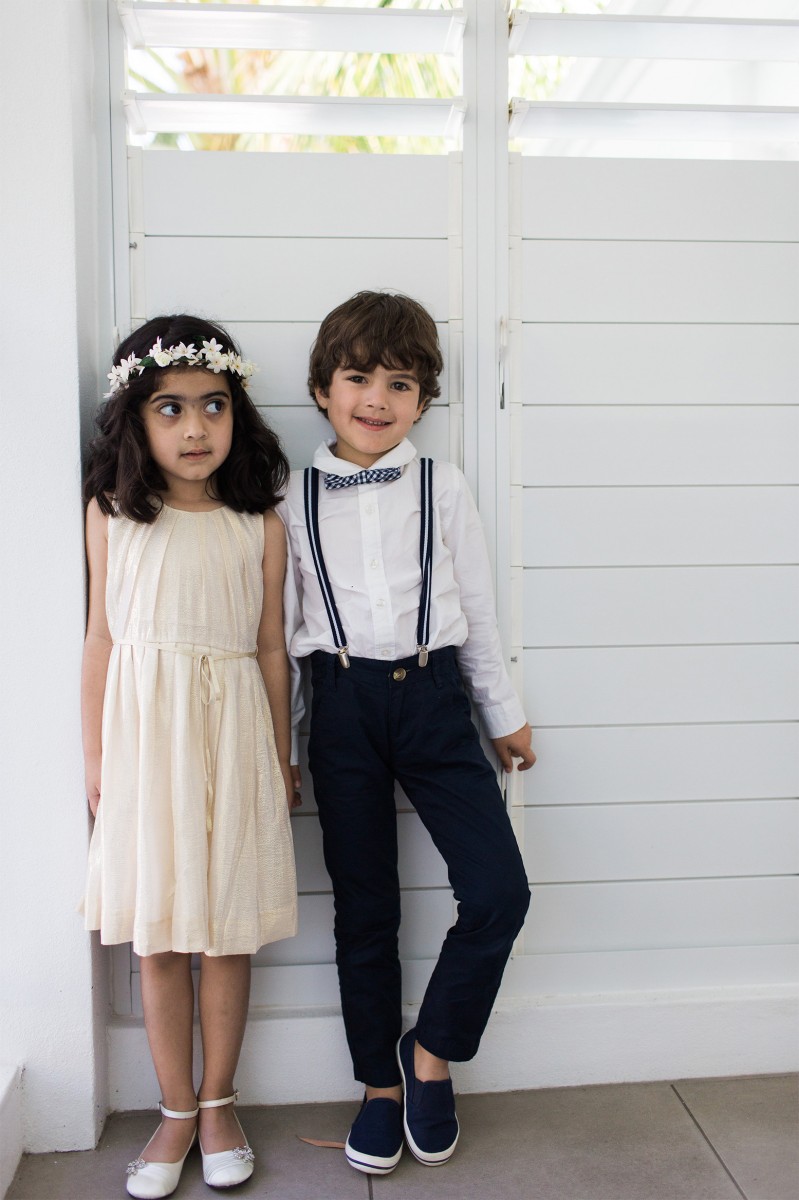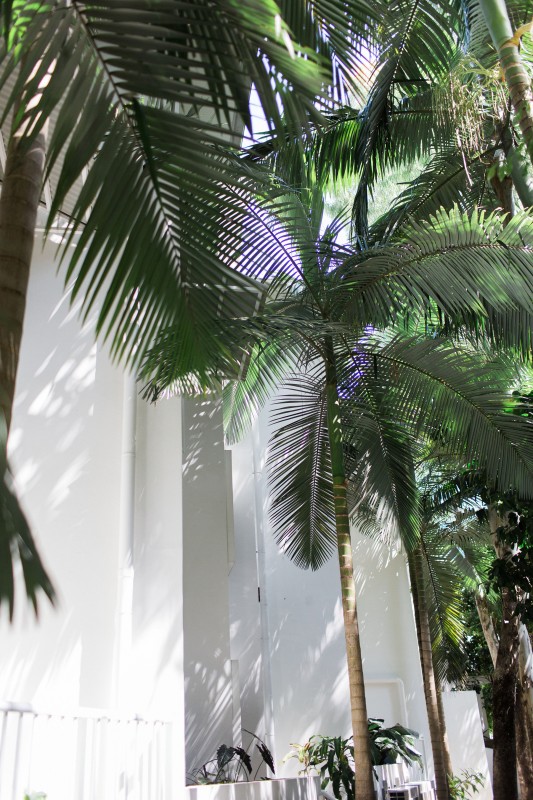 St Mary's by the Sea provided the a traditional venue for the ceremony in a tropical setting.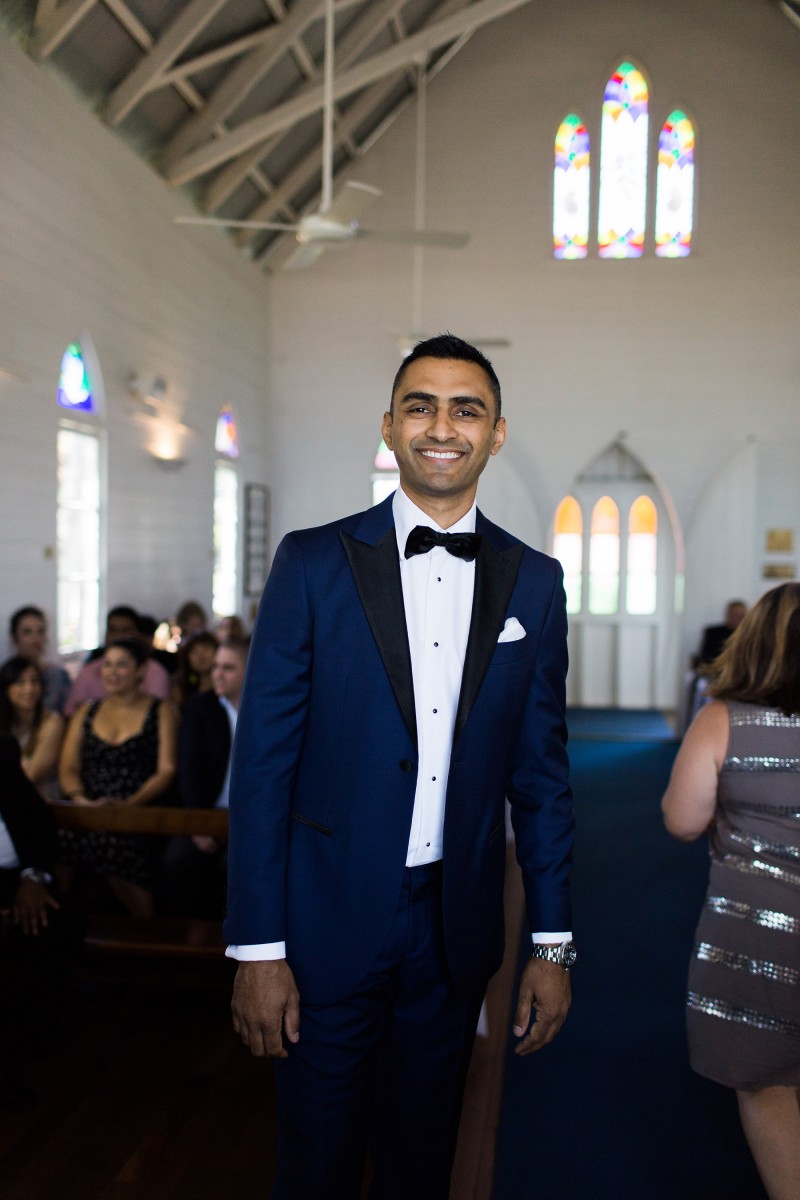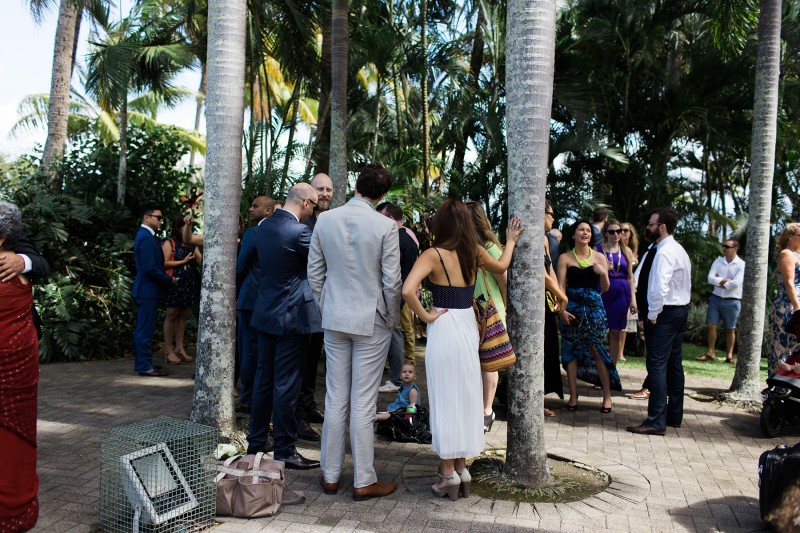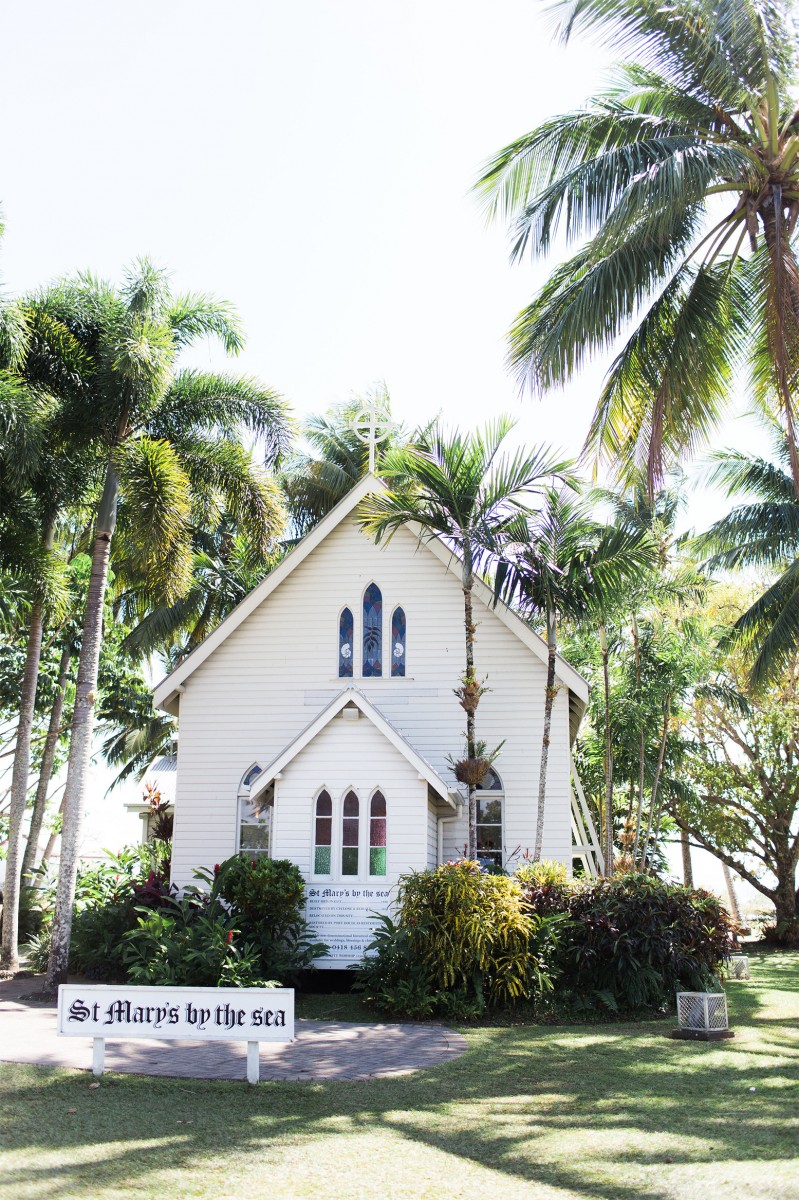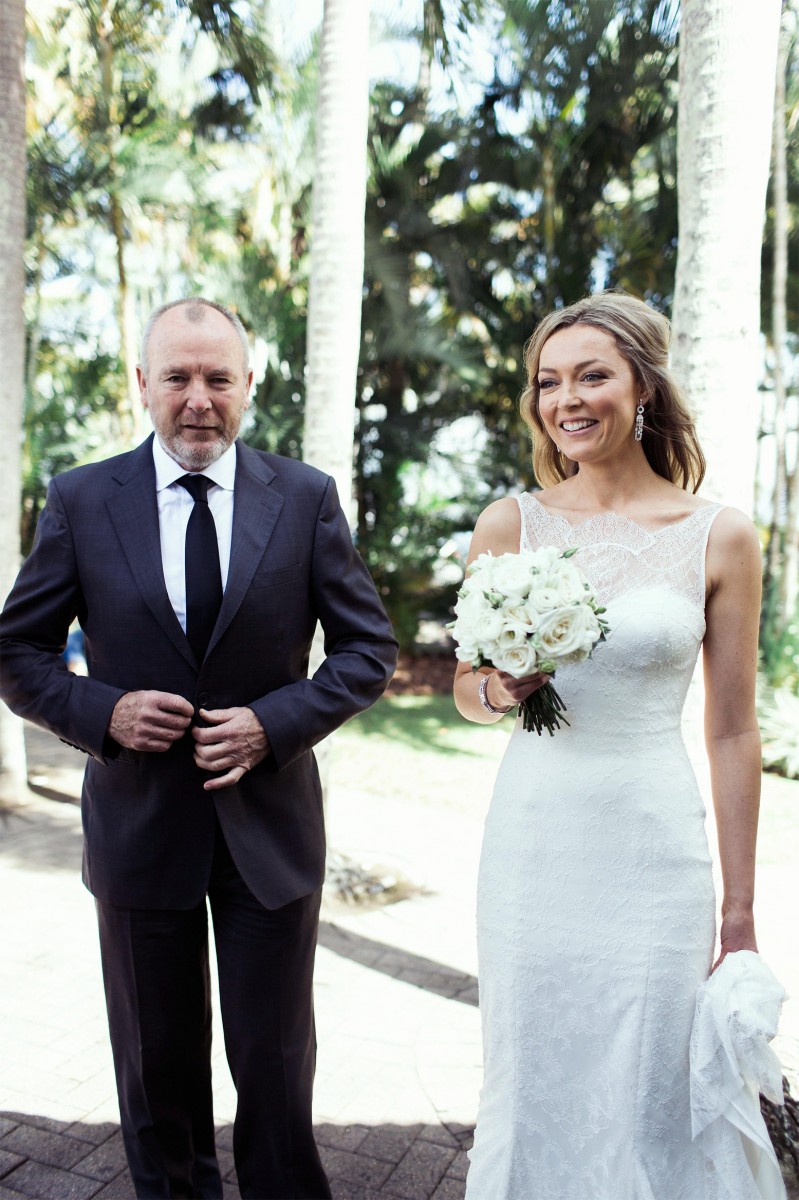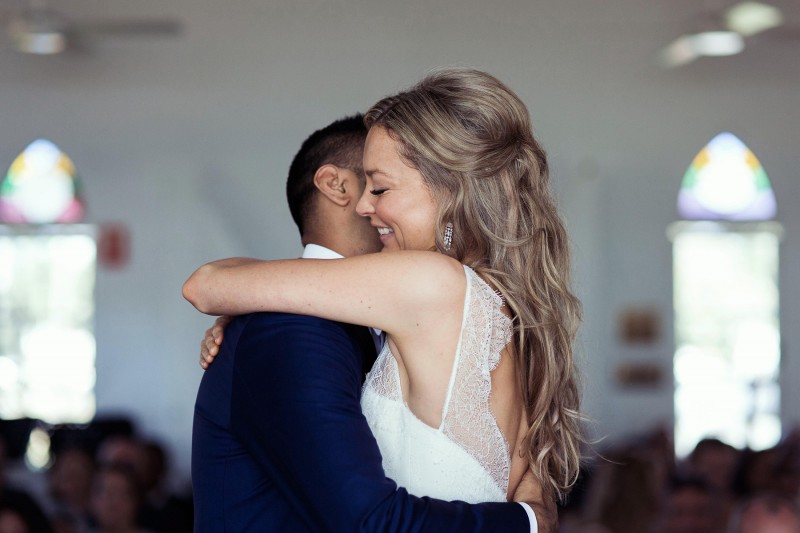 "It was the most romantic and beautifully intimate ceremony, full of tears and laughter," Leah recalls.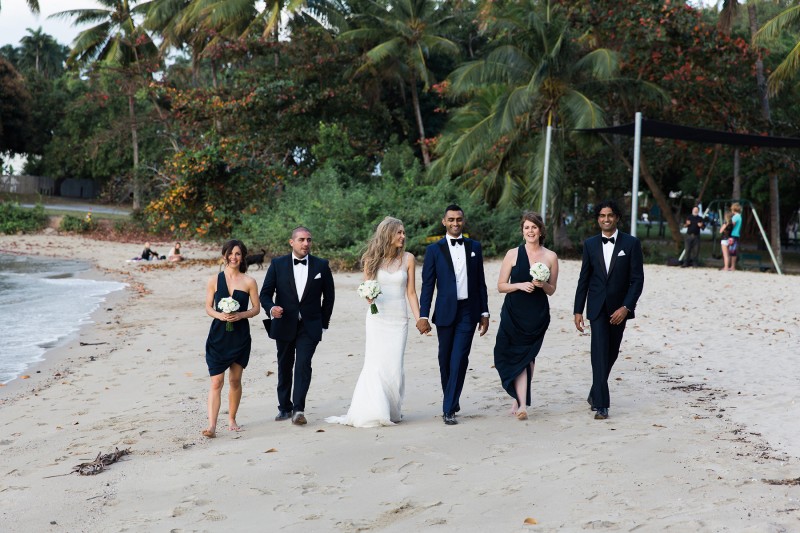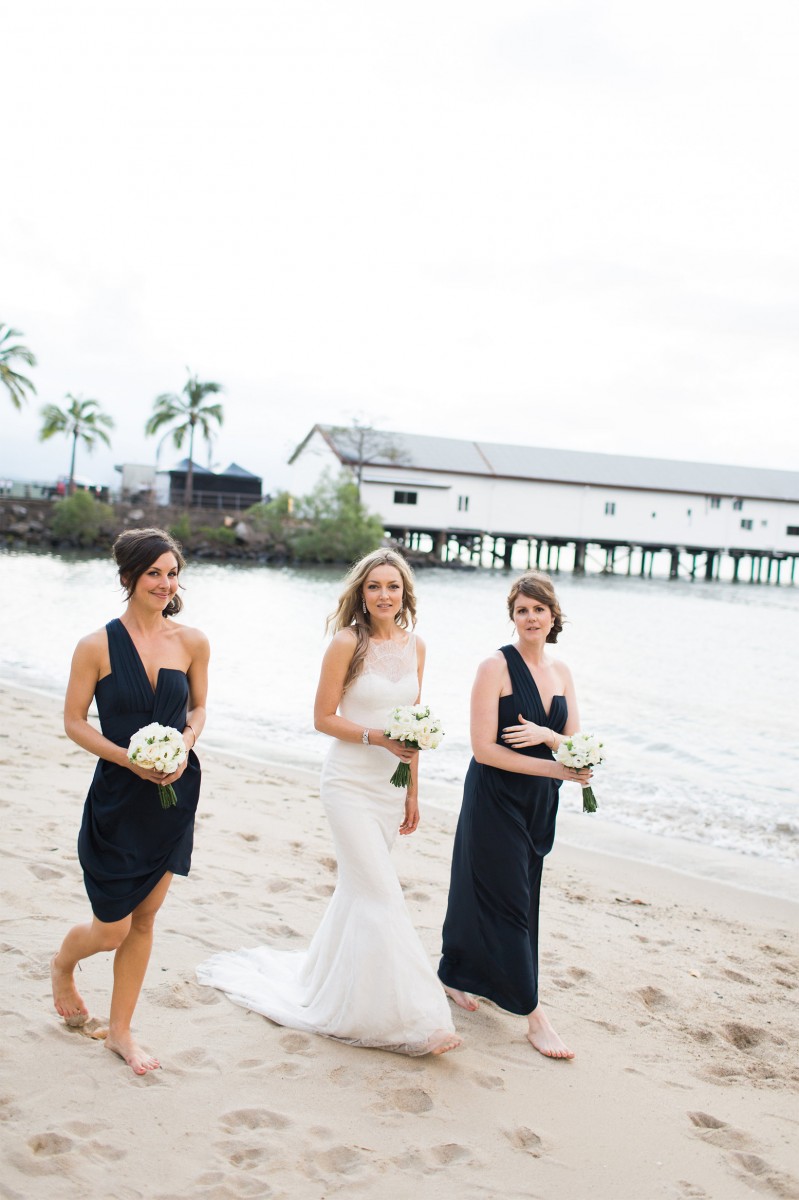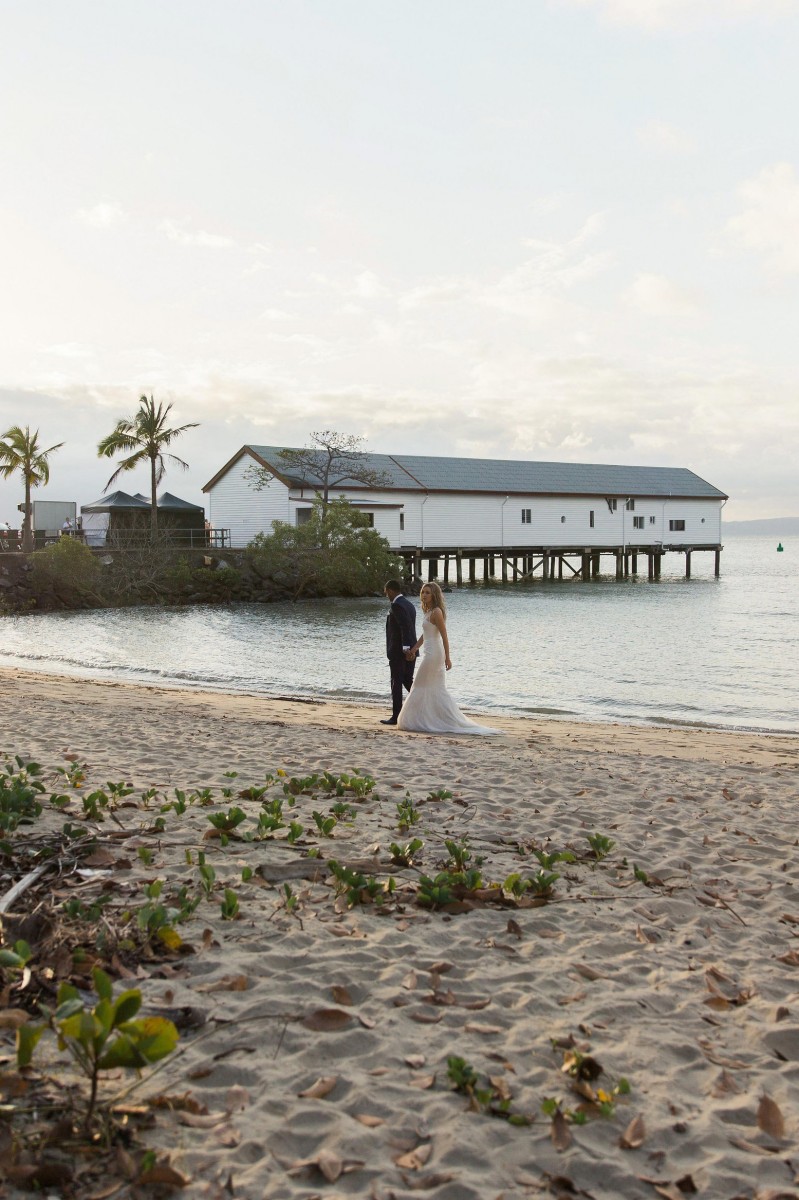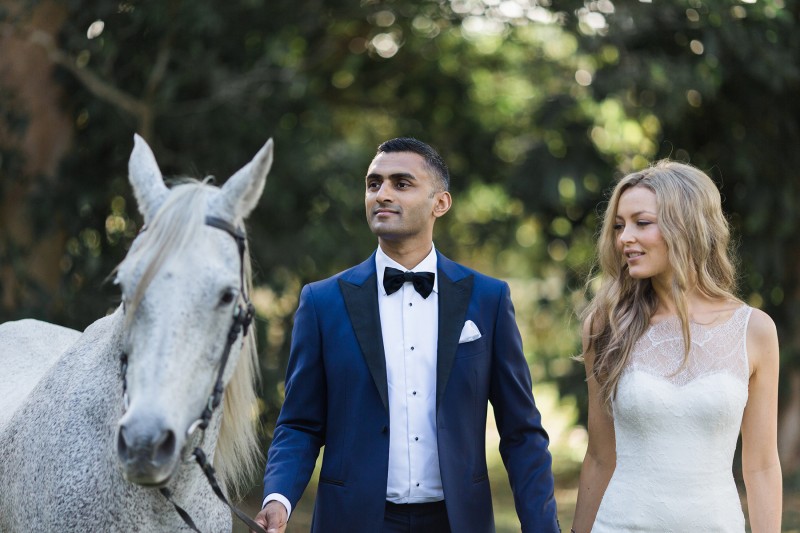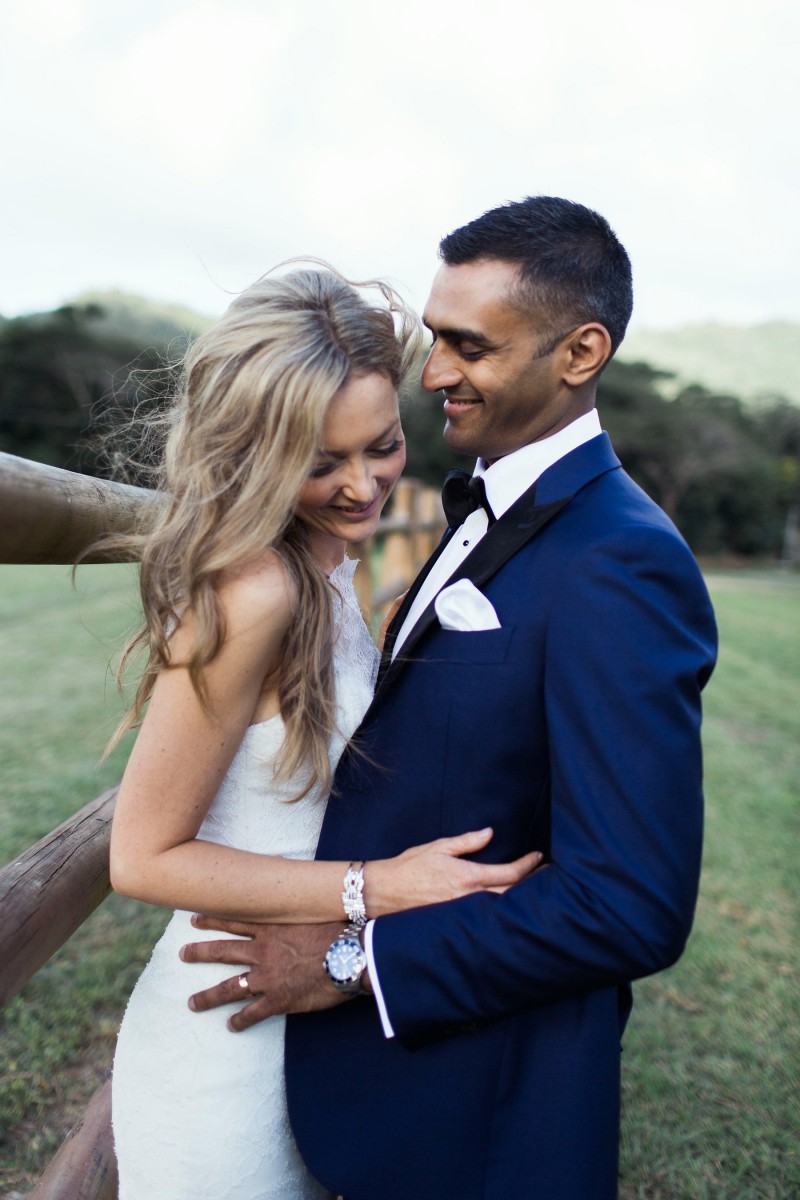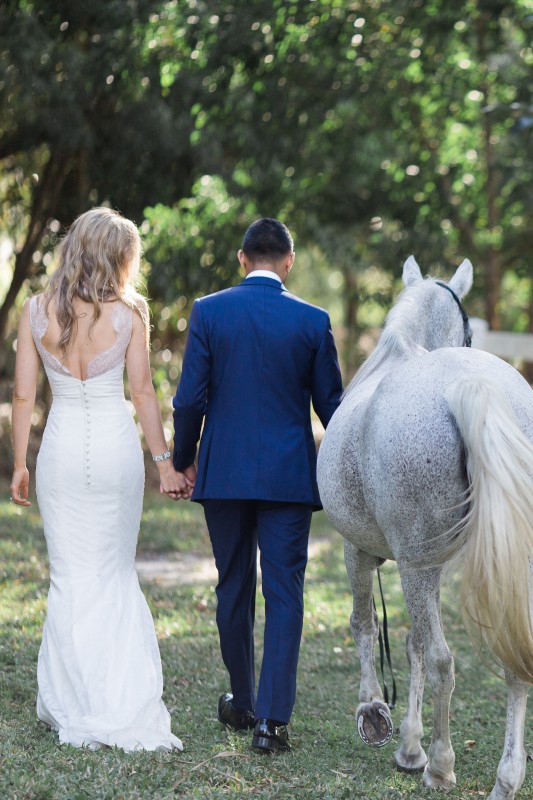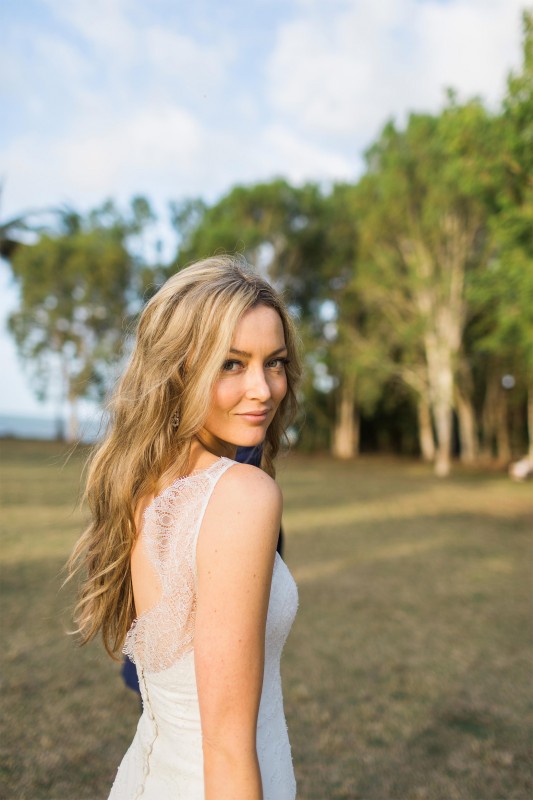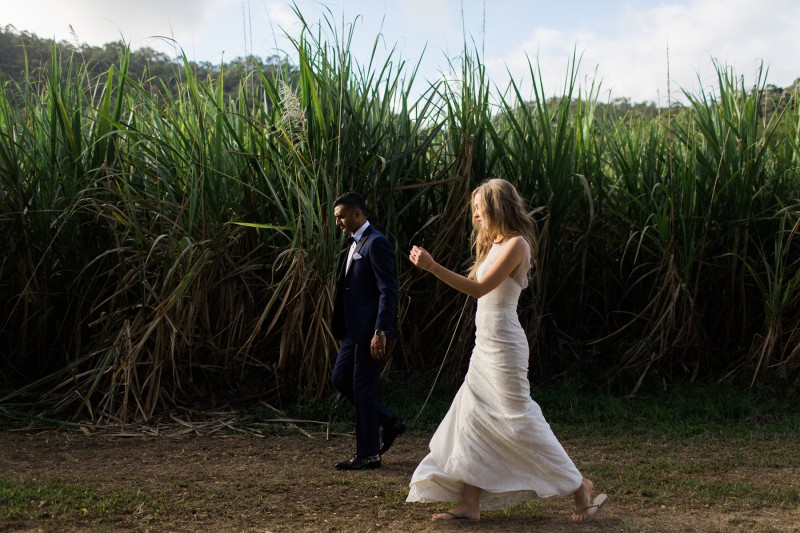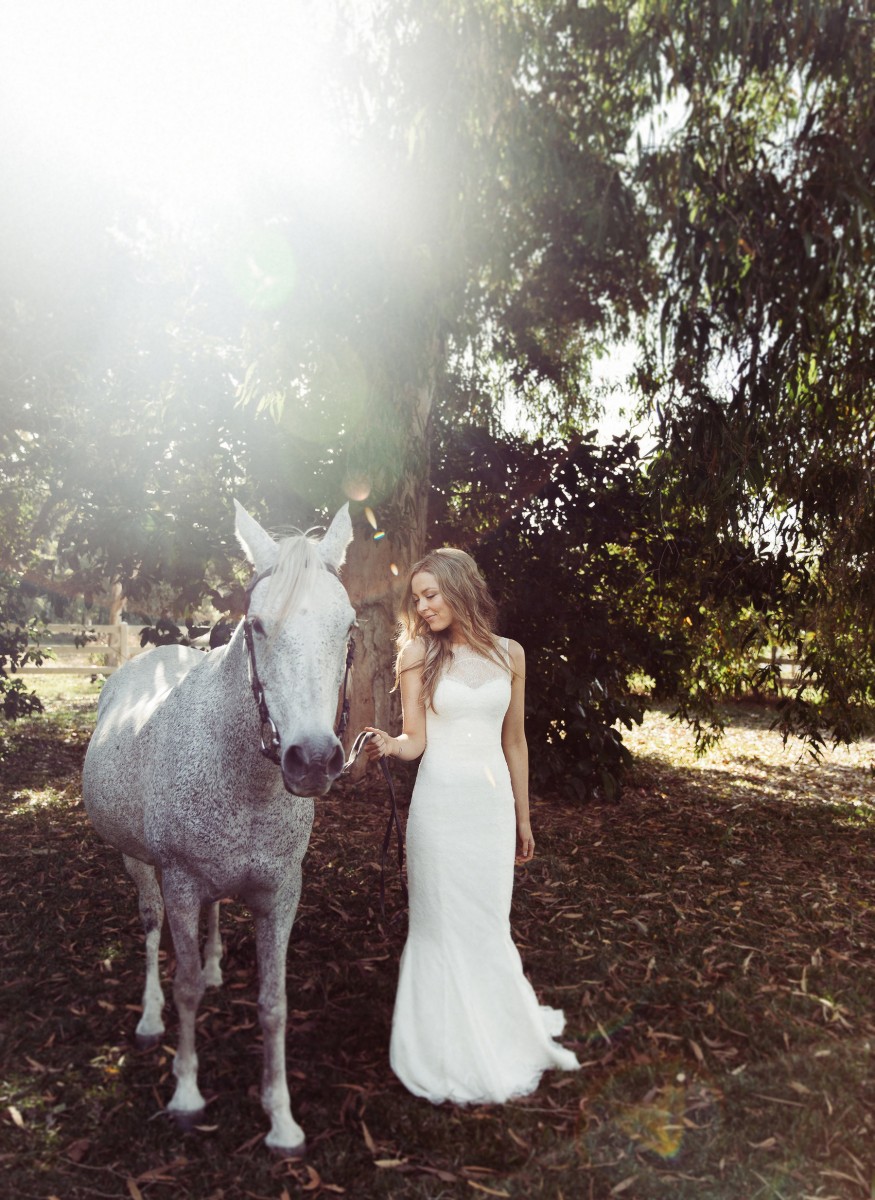 Leah cosies up to this grey steed in one of the many elegant photographs taken by Alli O Photography.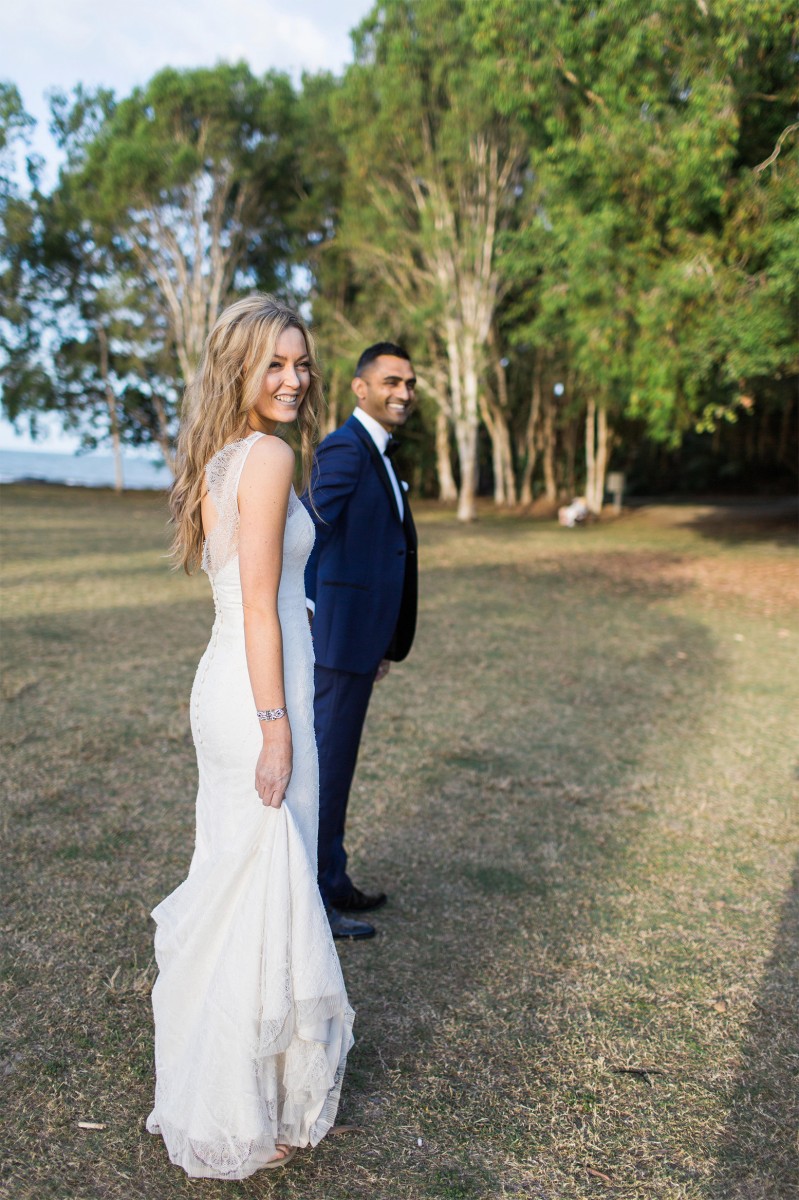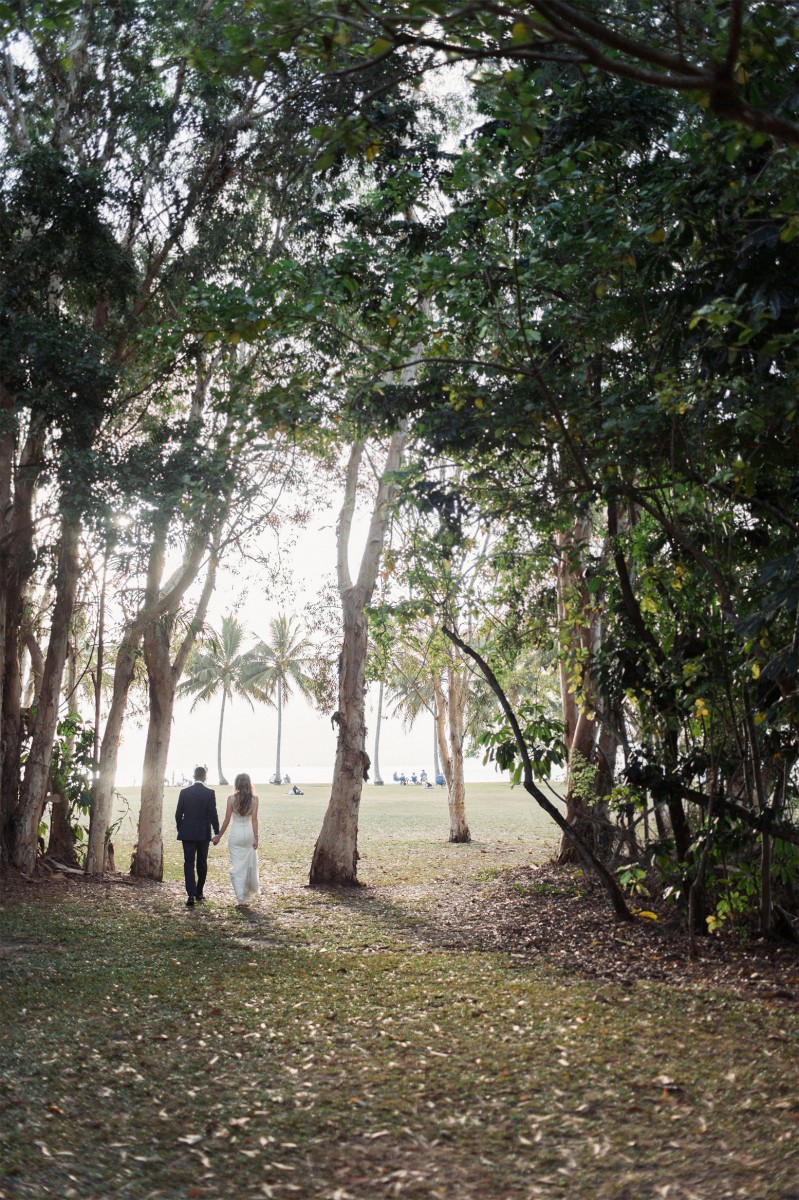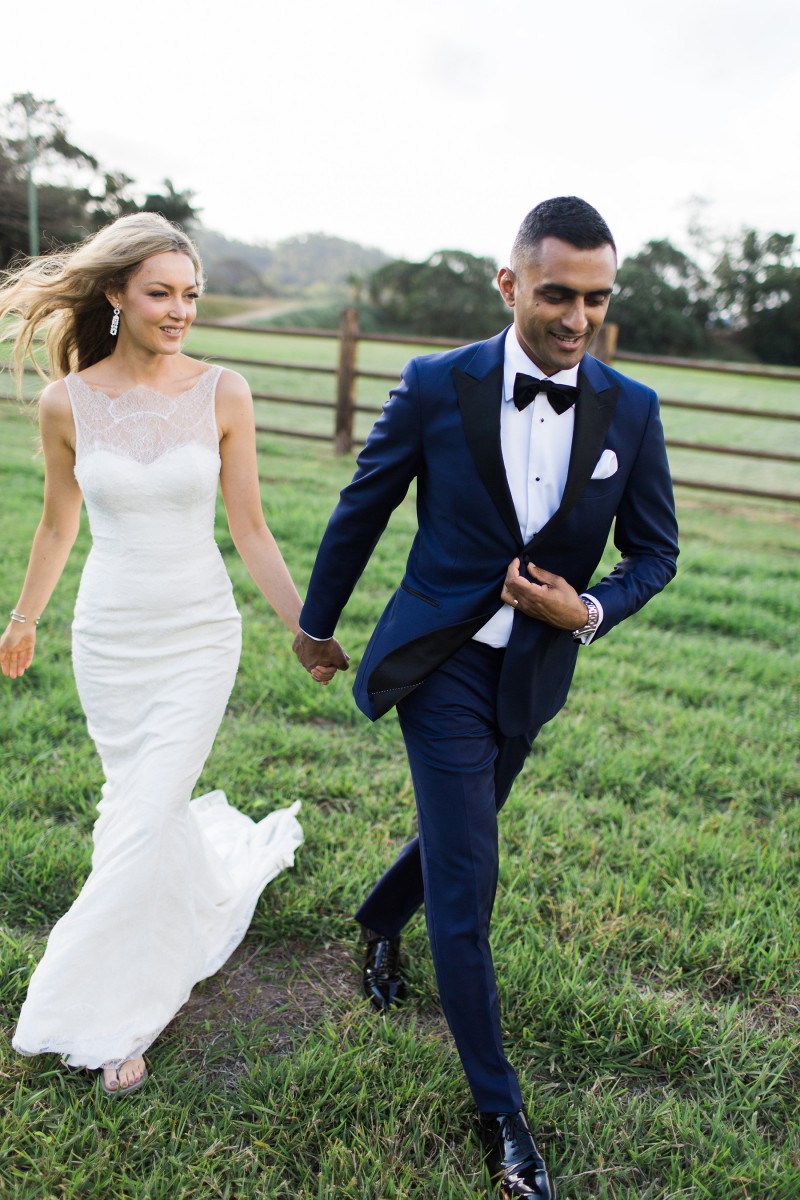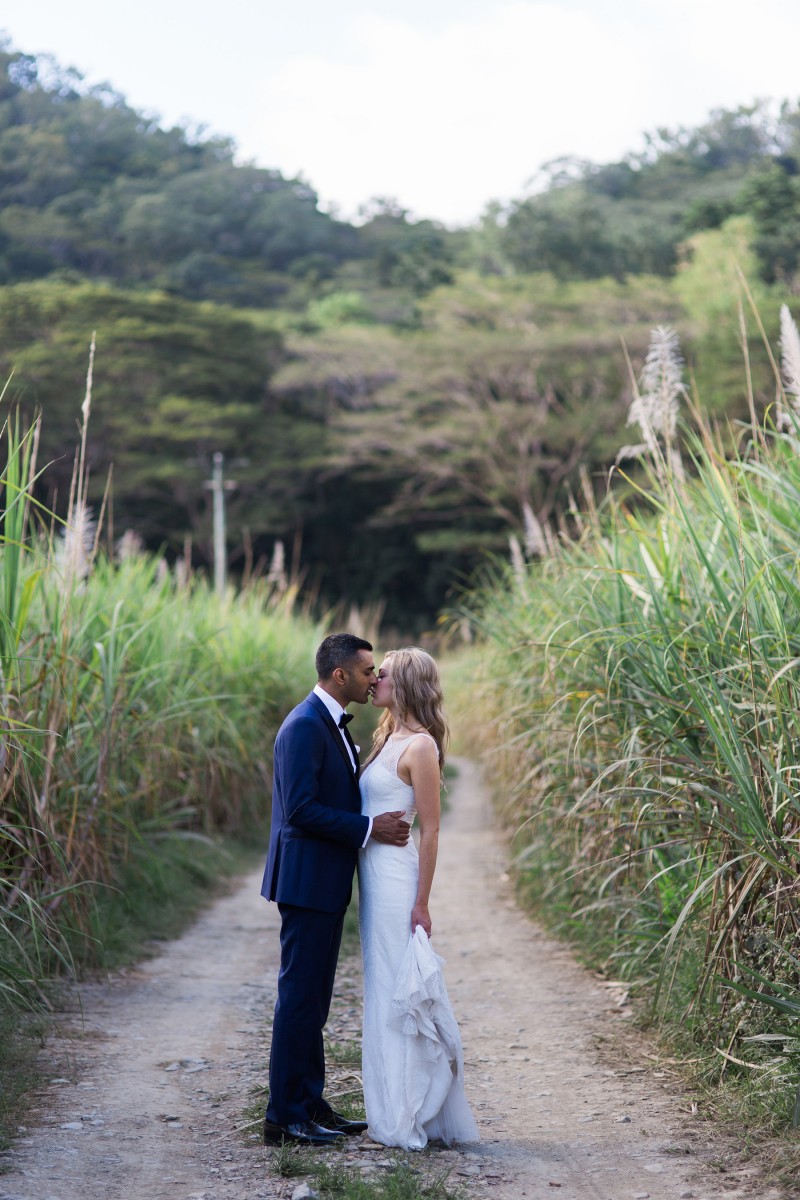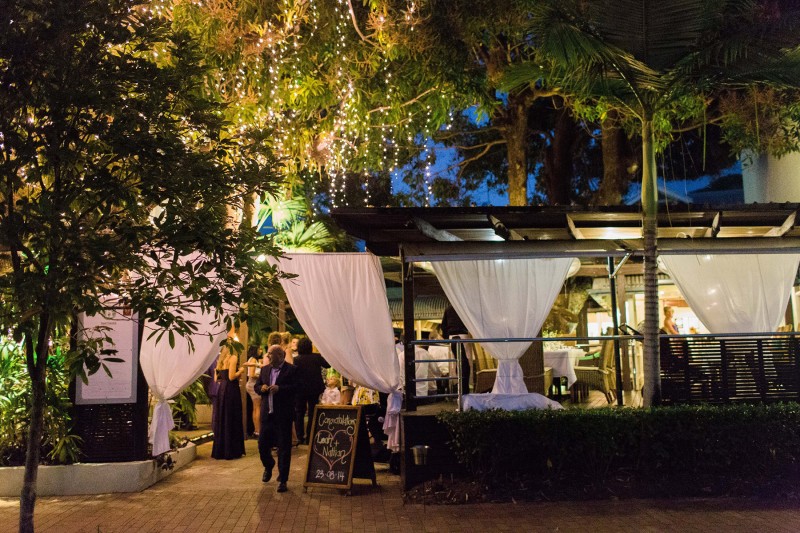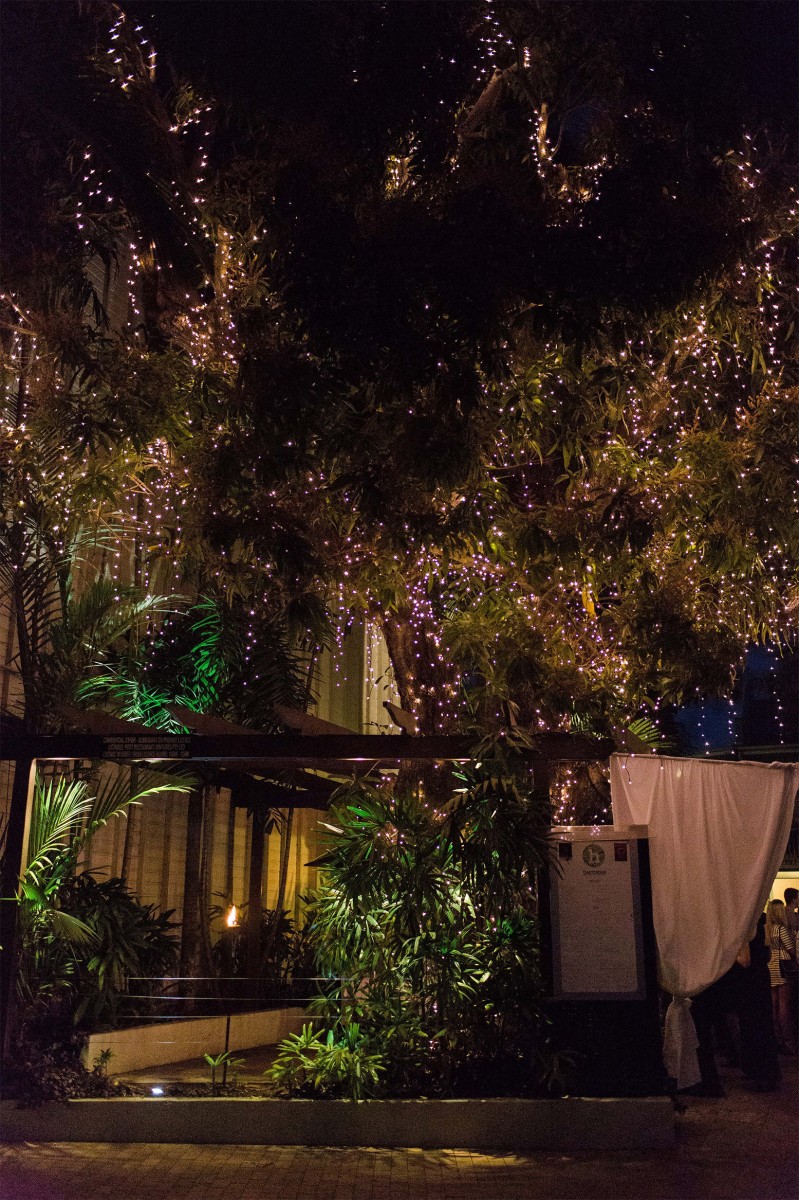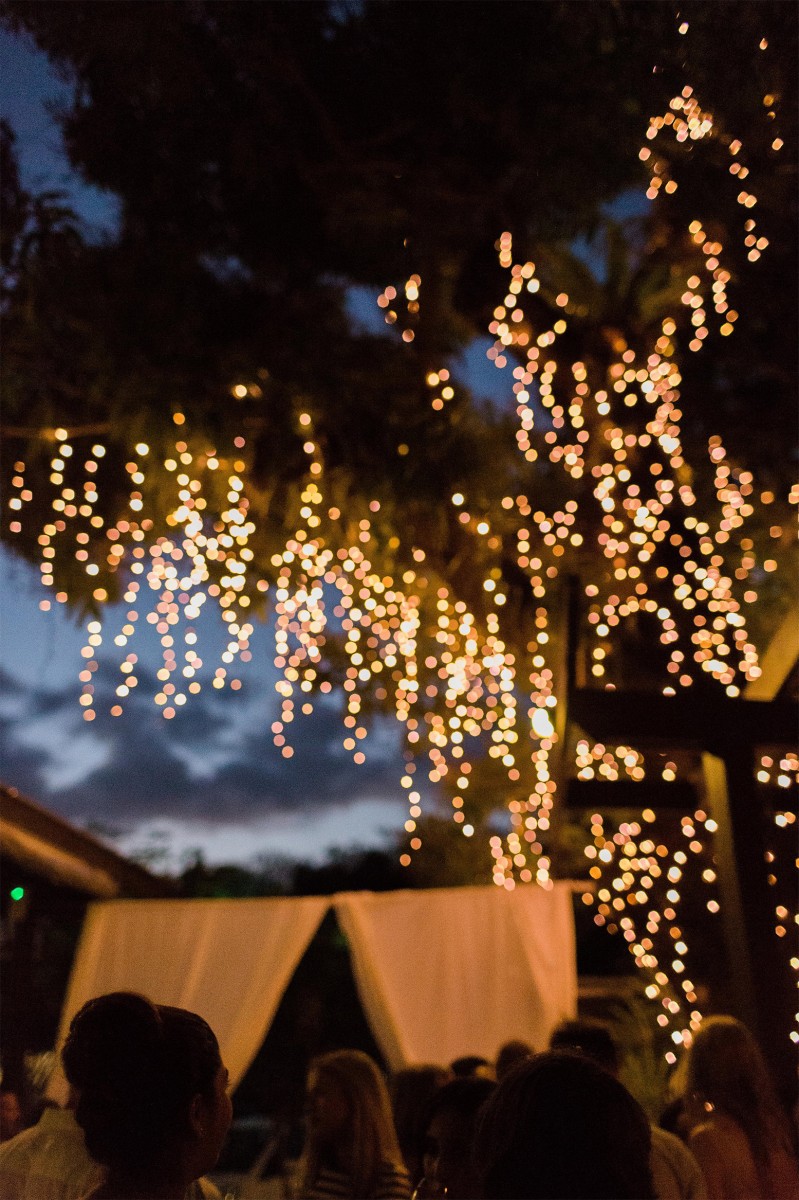 Fairy lights added a magical quality to the couple's reception venue. "Everyone was relaxed and happy, the food was exquisite the staff exceptional," Leah says.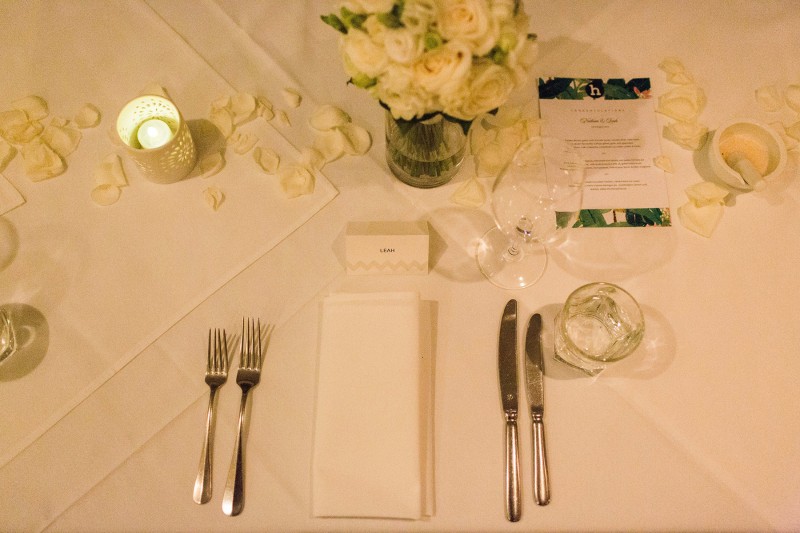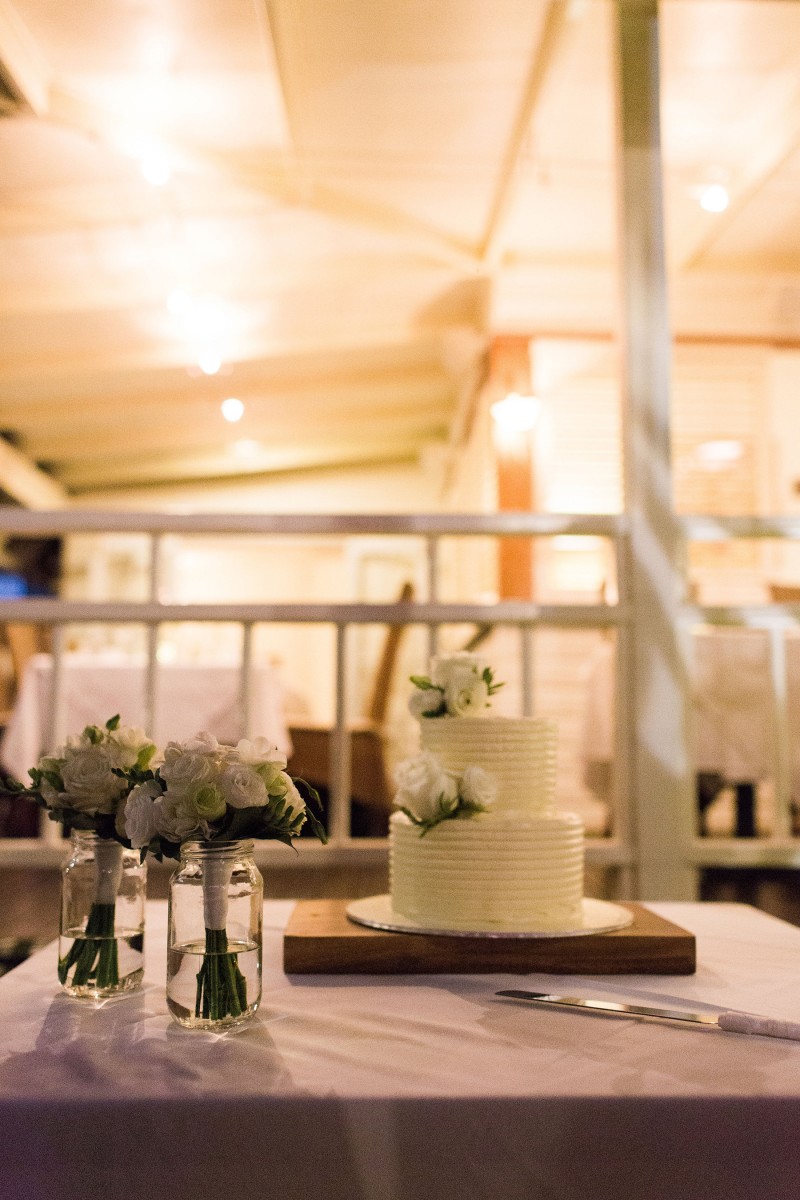 Photos by Alli O Photography.