count: 0
final comp type:
latest ending comp date:
todays date: 2022-01-17 00:51:04
this is when the voting should NOT show
2022-01-17 00:51:04 -
Many brides relish the attention that comes with their big day, but Kerryn Fiebig and husband-to-be Randall Woo were determined to share the limelight.
"We both hate being the centre of attention, and actually the most frustrating thing leading up to our wedding day was everyone telling us that our wedding day should be all about me," Kerryn, 28, says.
"Our wedding day was going to be all about our friends and family as well as Randall and I. We wanted the day to be very casual and relaxed with no set rules and this is exactly what we got."
The Newcastle engineers met at work and after a couple of years their friendship blossomed into love.
After Randall, 31, proposed in a secluded corner of New York's Central Park, the couple began planning a country wedding at Tocal Homestead in the lower-Hunter Valley, NSW.
Despite the chilly weather during the ceremony, the couple's union, in front of 90 friends and family on July 19, 2014, was full of warmth.
"I have had so many people tell me how relaxed but beautiful our wedding day was and that was because we didn't ever do anything that would make us uncomfortable," Kerryn says.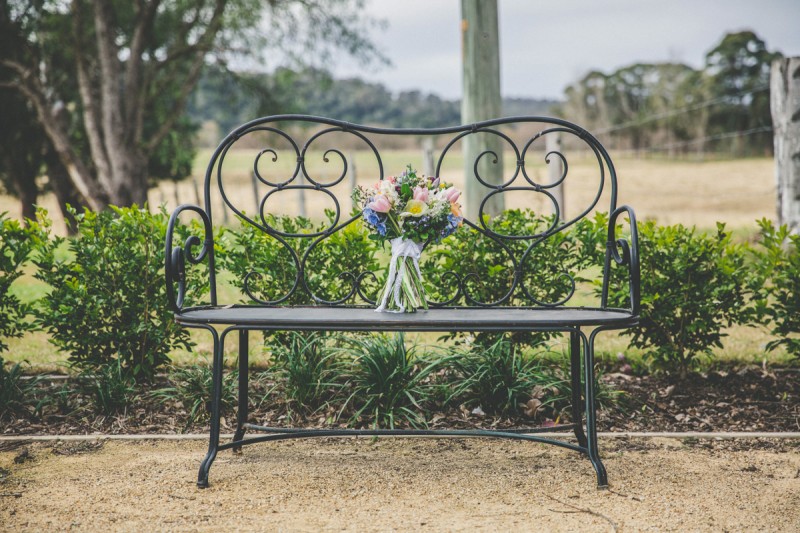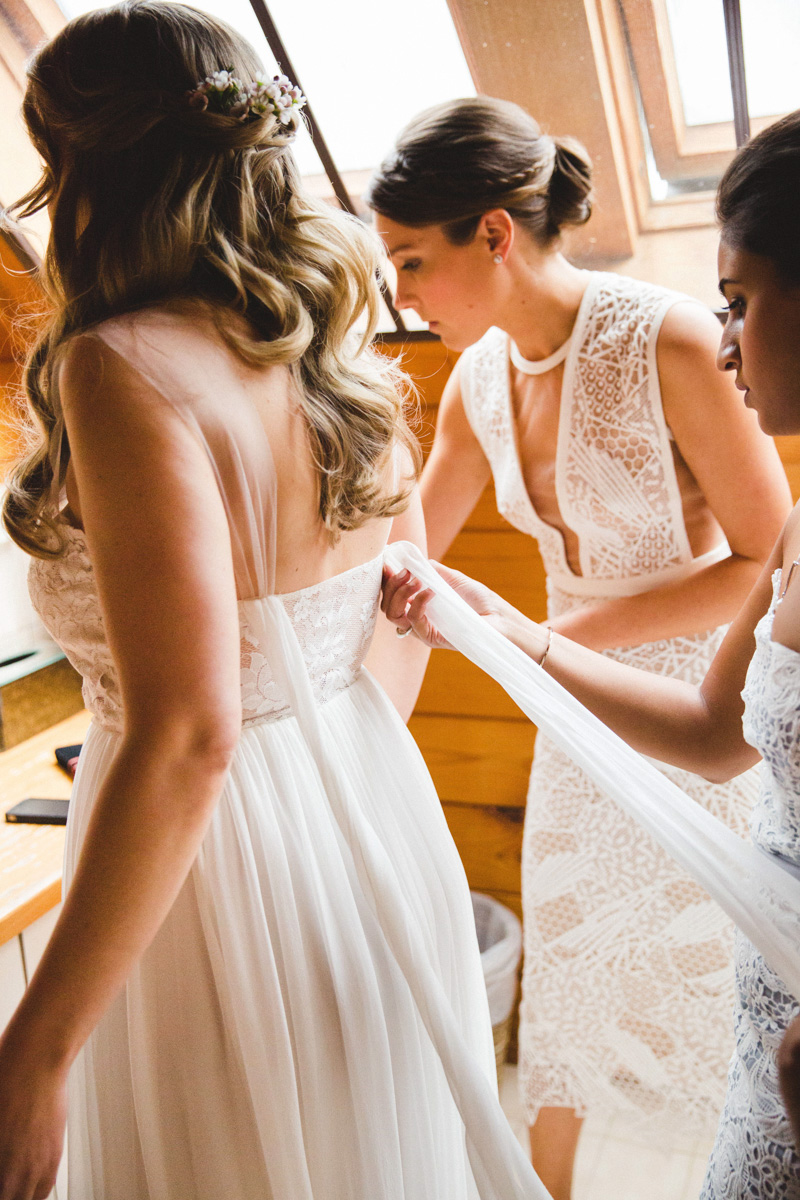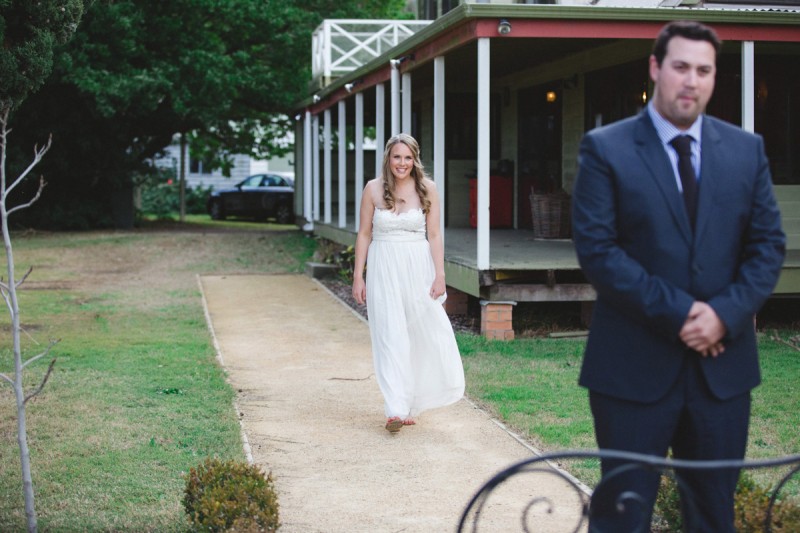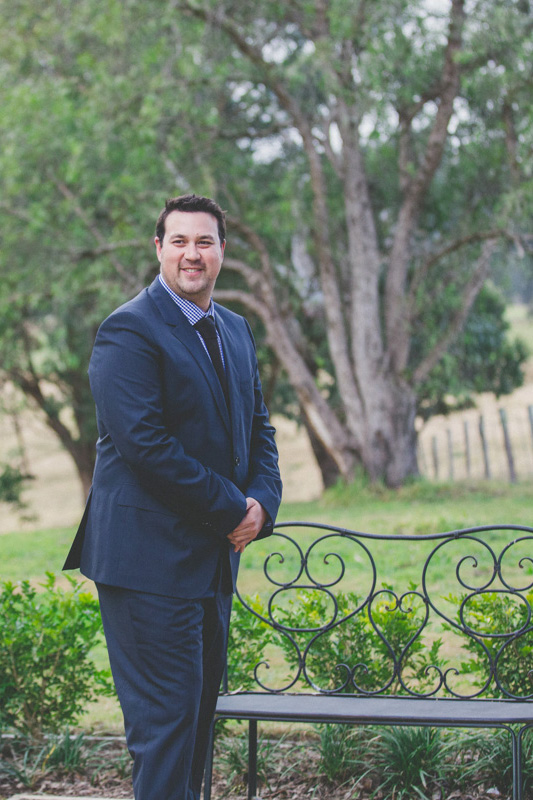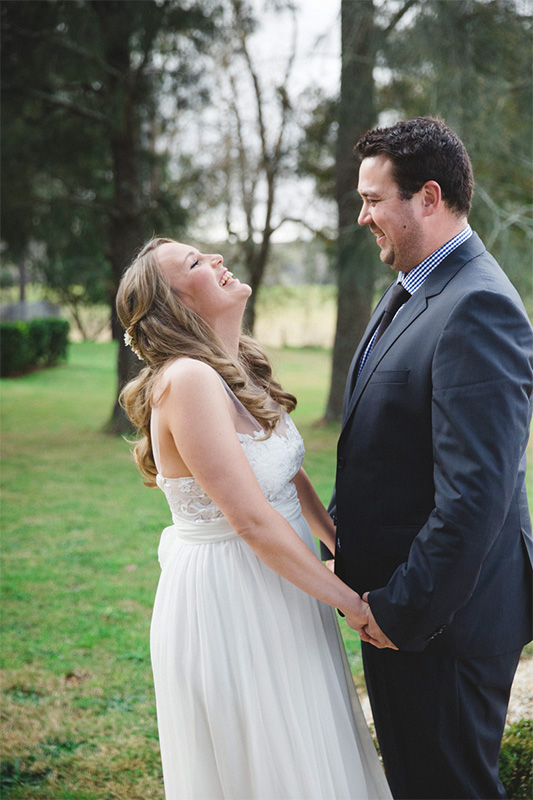 "We wanted to spend as much time with our friends and family as possible," says Kerryn. They decided on family photos and a first-look before the ceremony.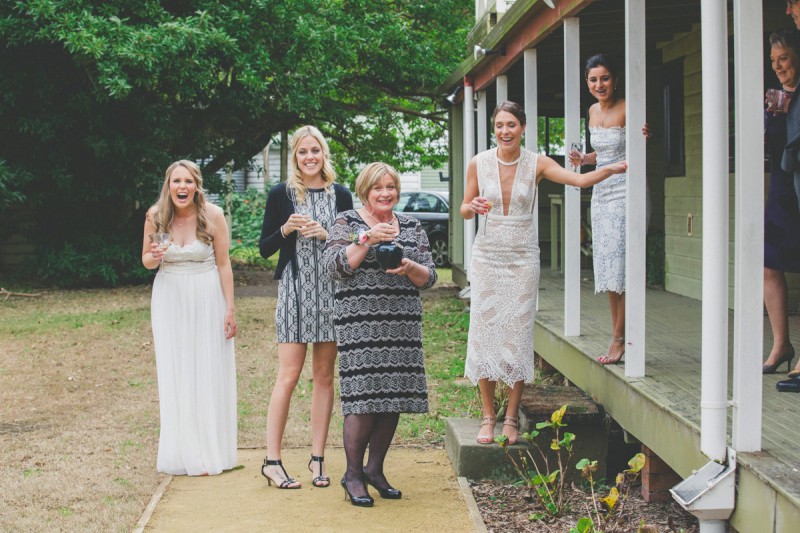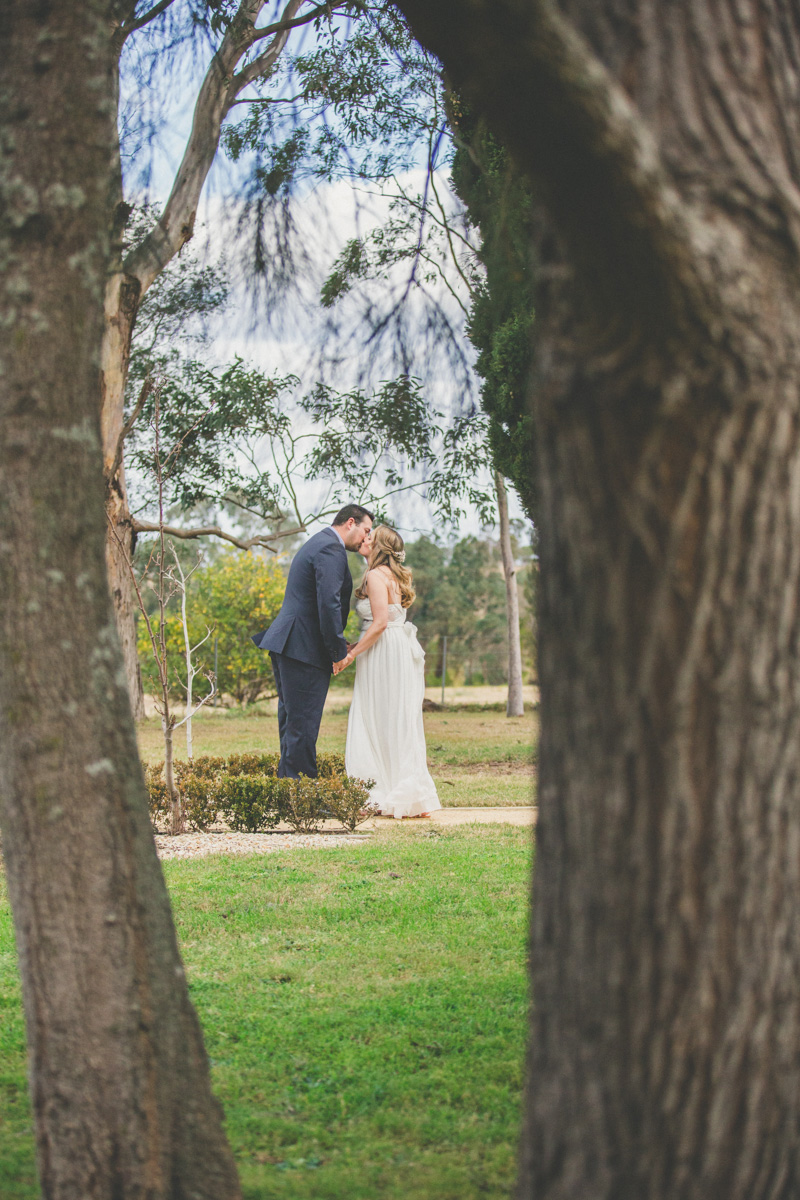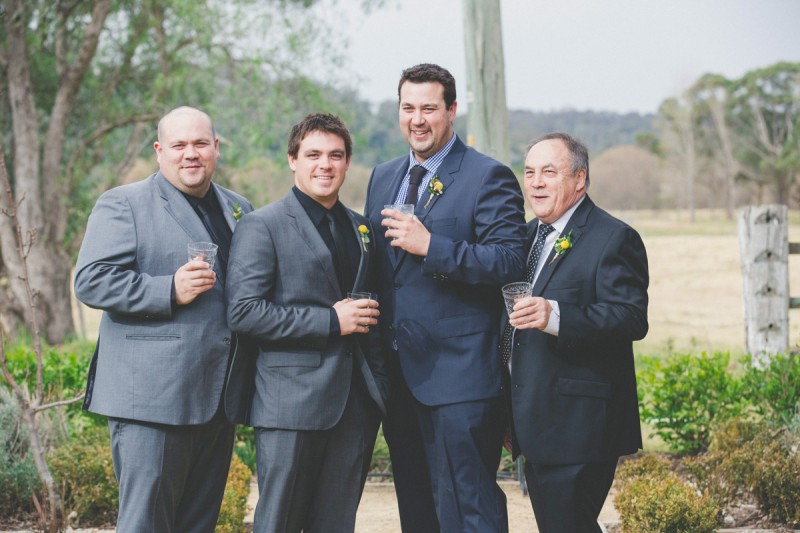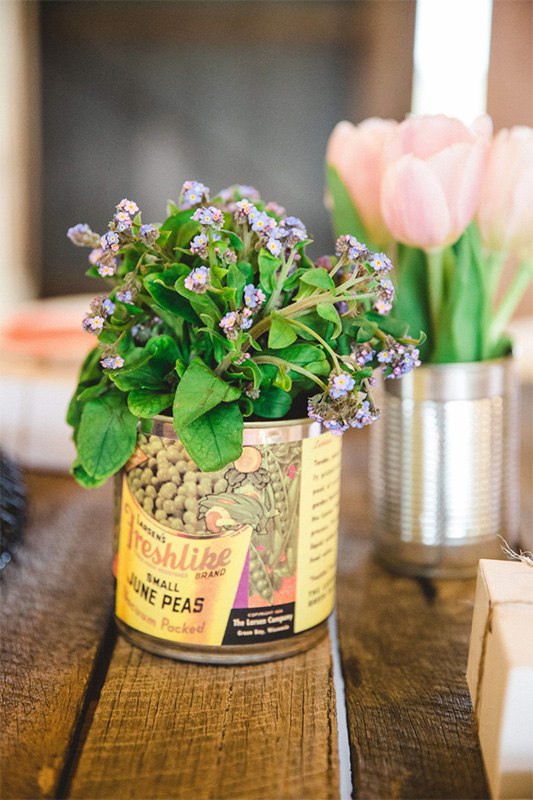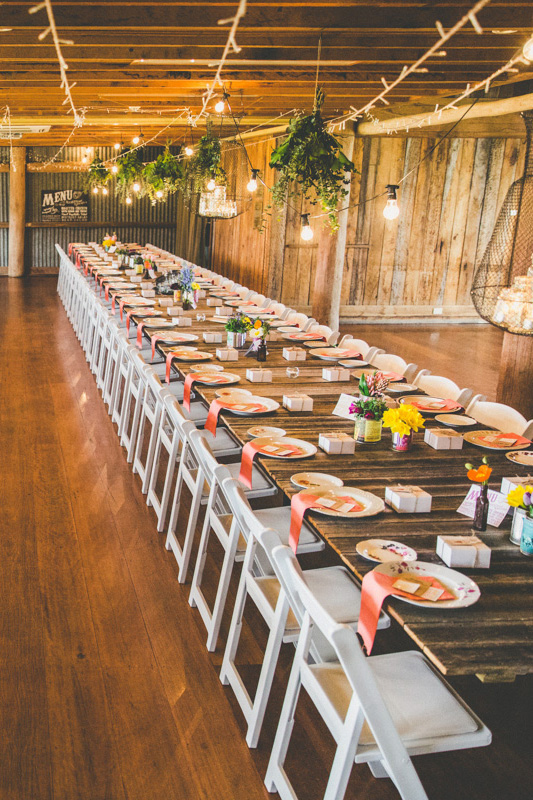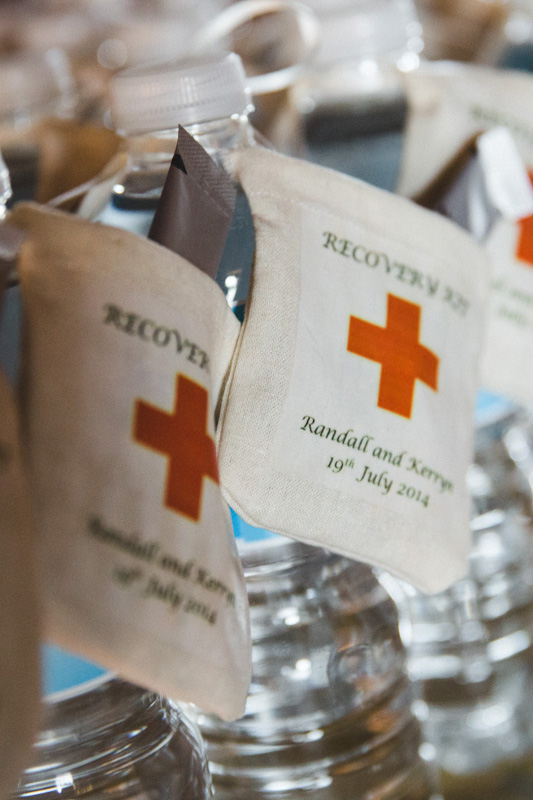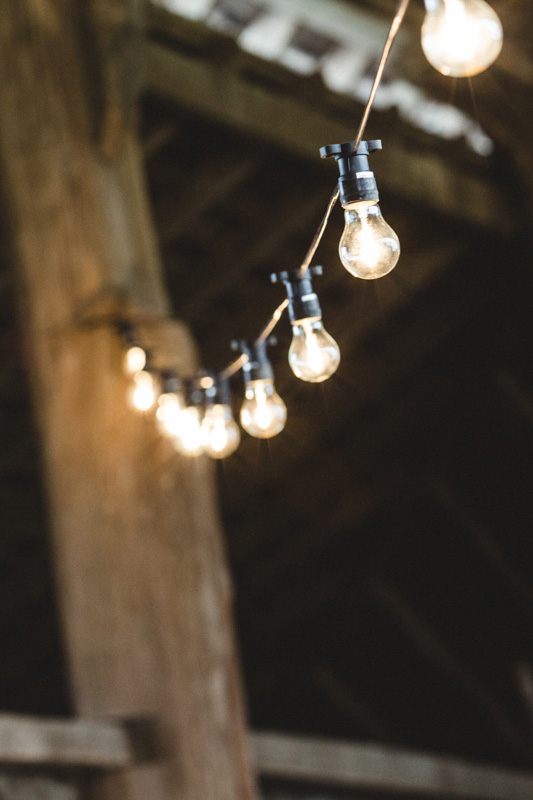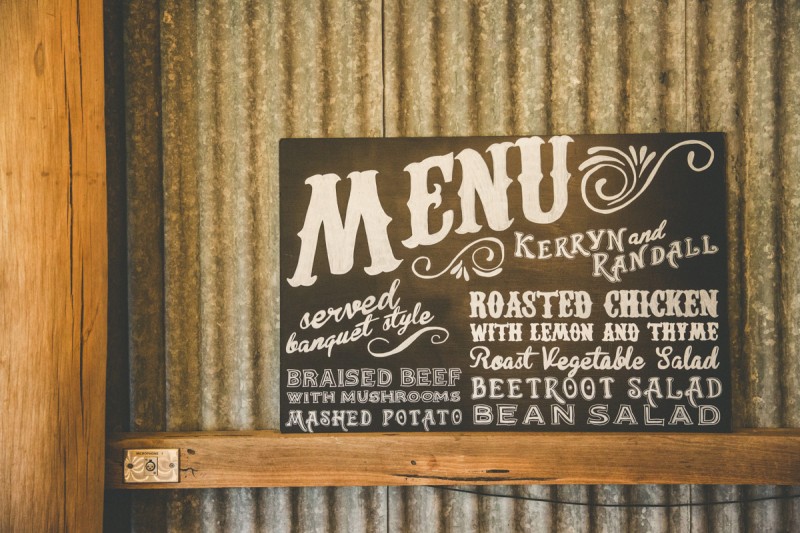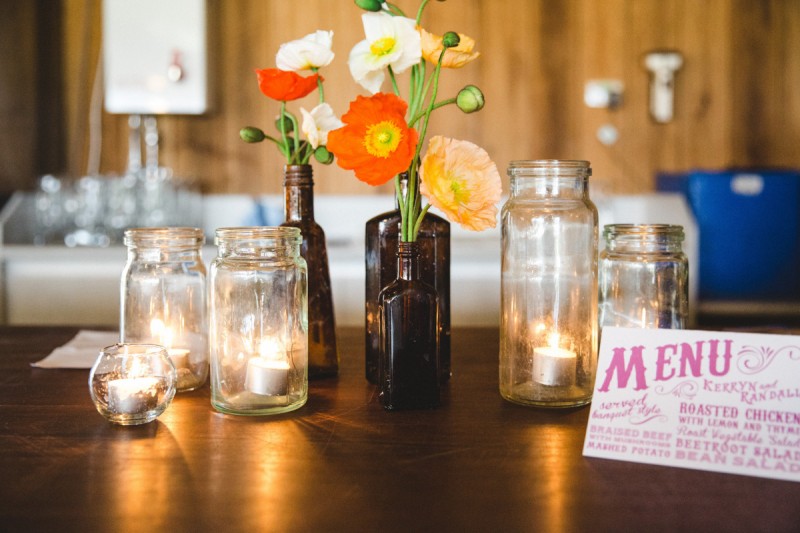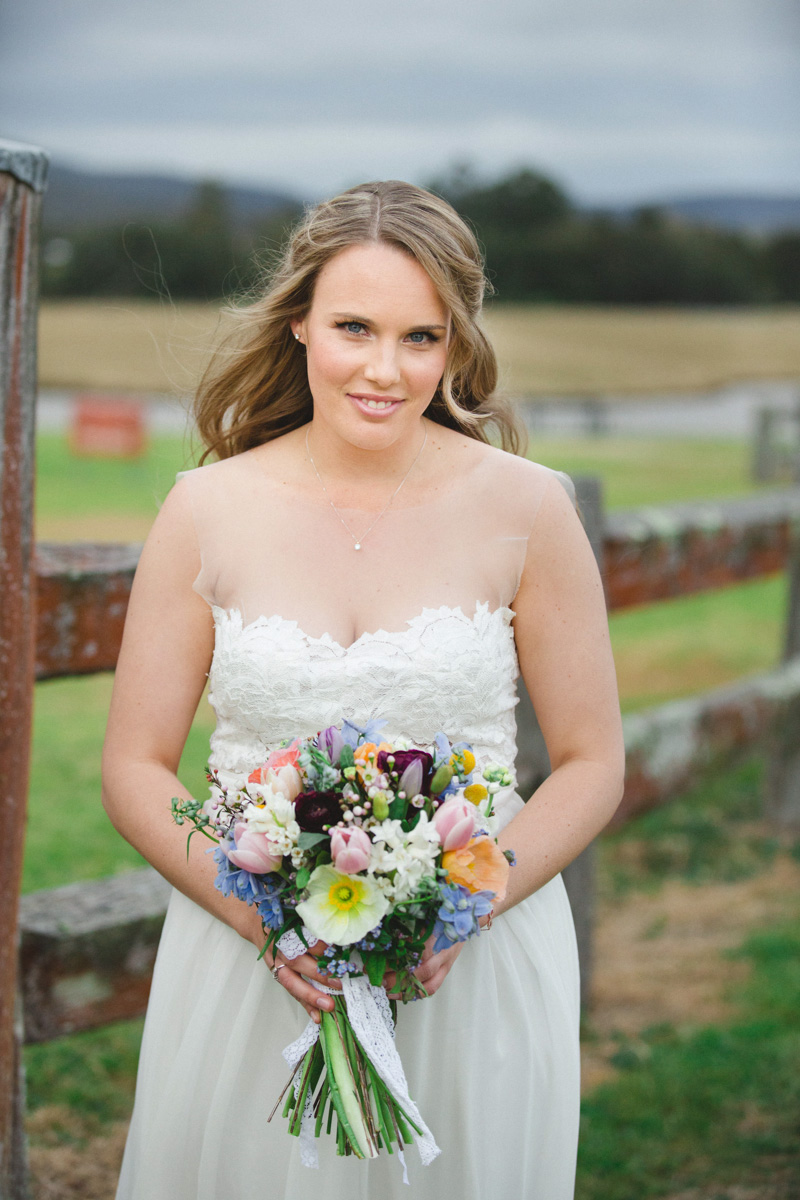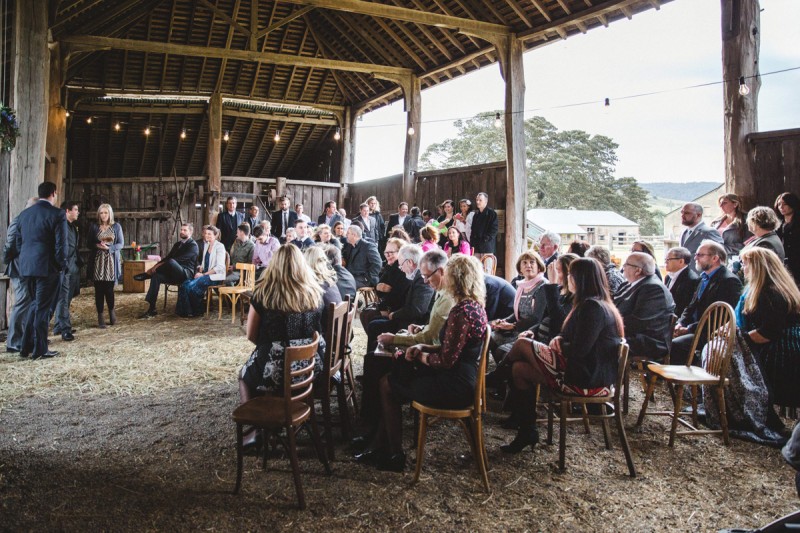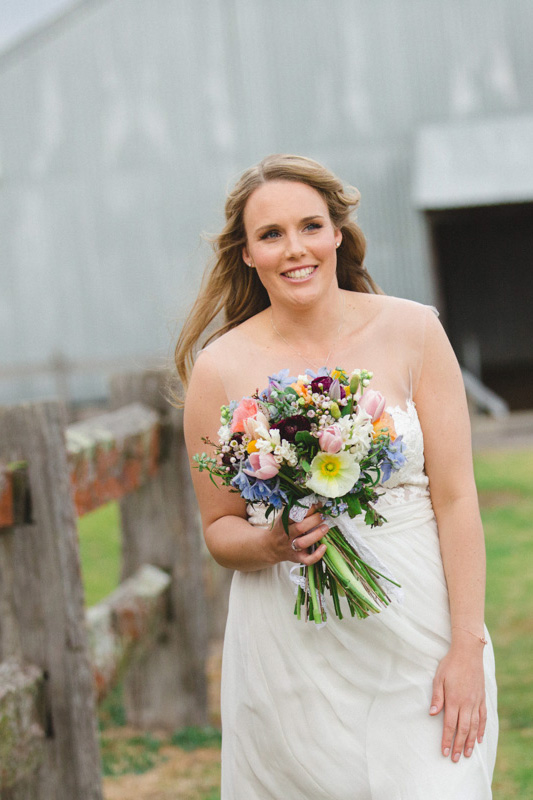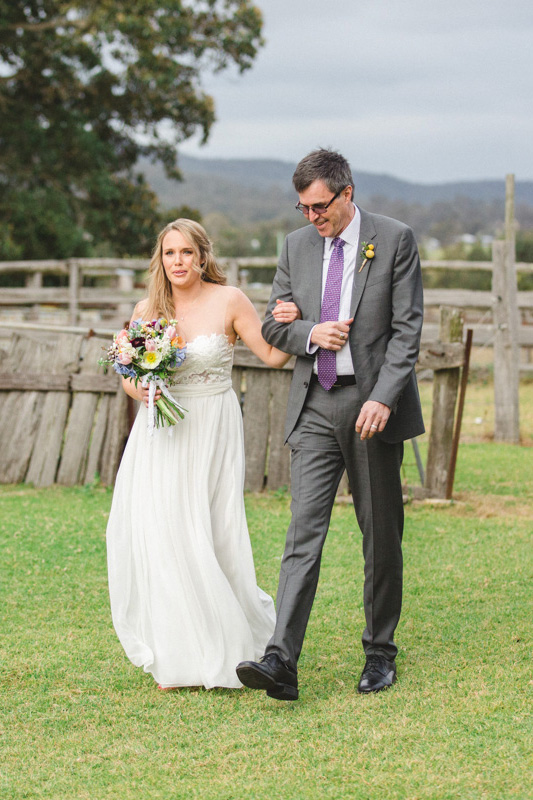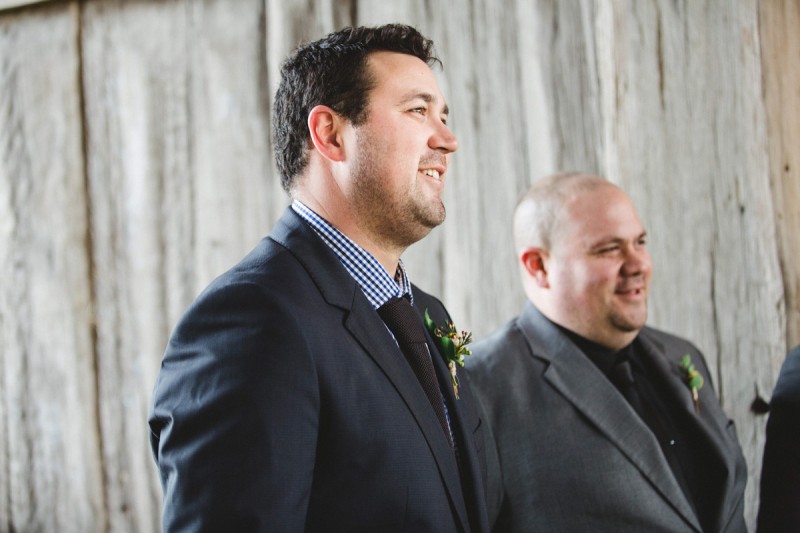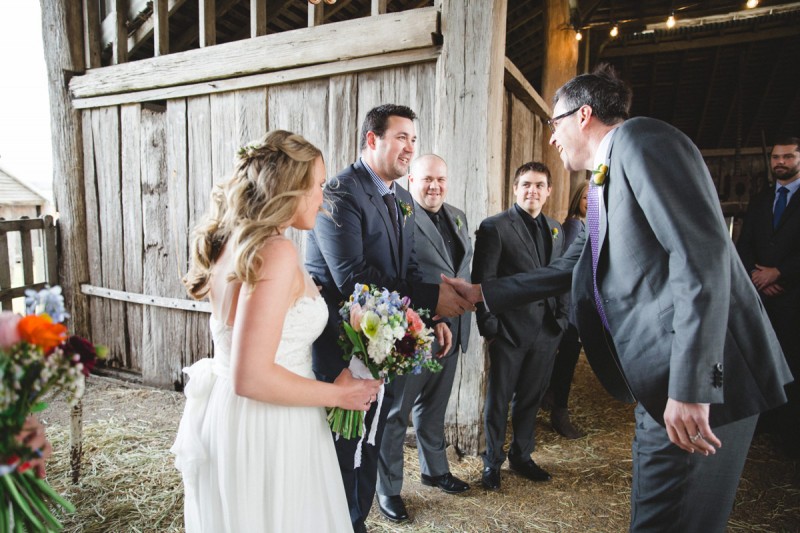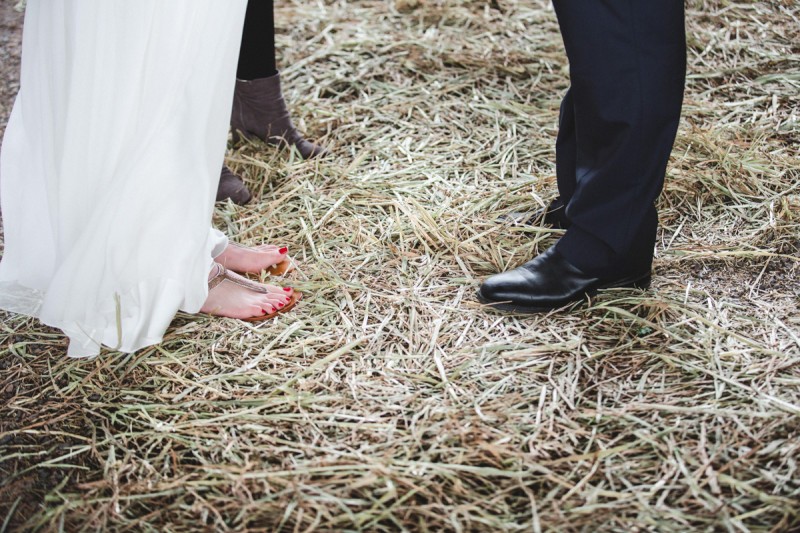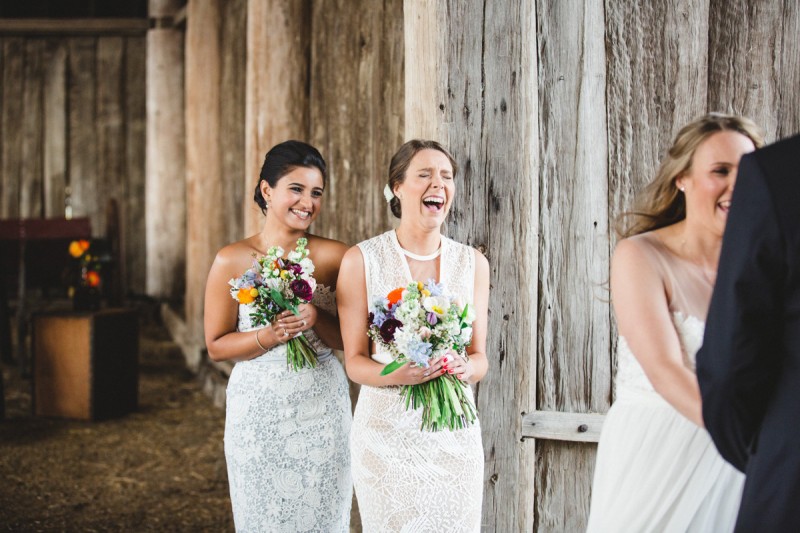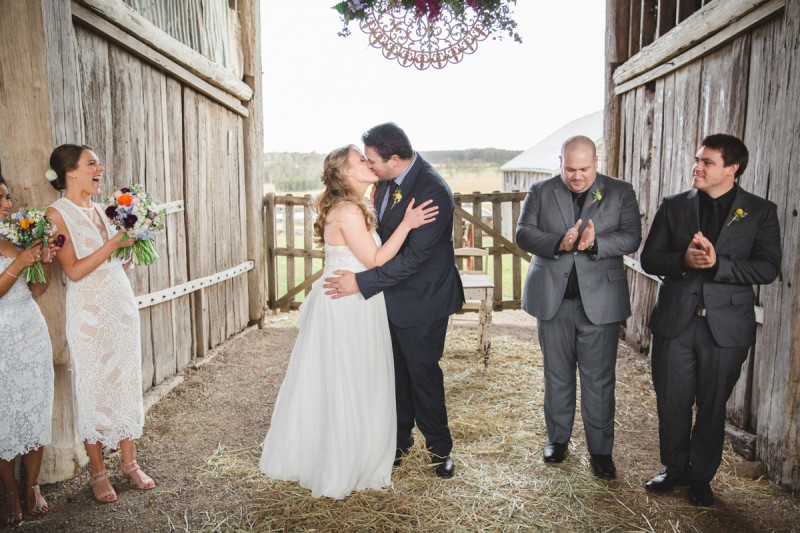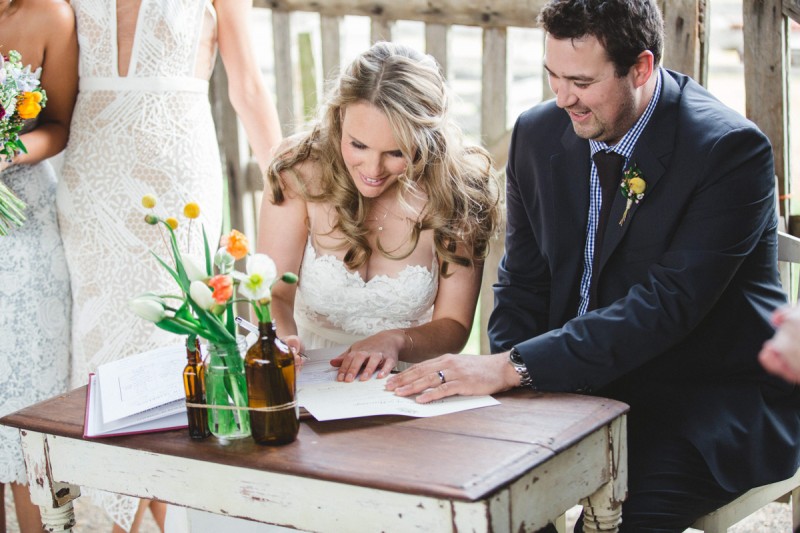 Kerryn credits The Wedding Planner with ensuring everything about the day looked beautiful. "The level of detail was just incredible, in fact there were some things we didn't even see they had done until we were looking through photos later," Kerryn says.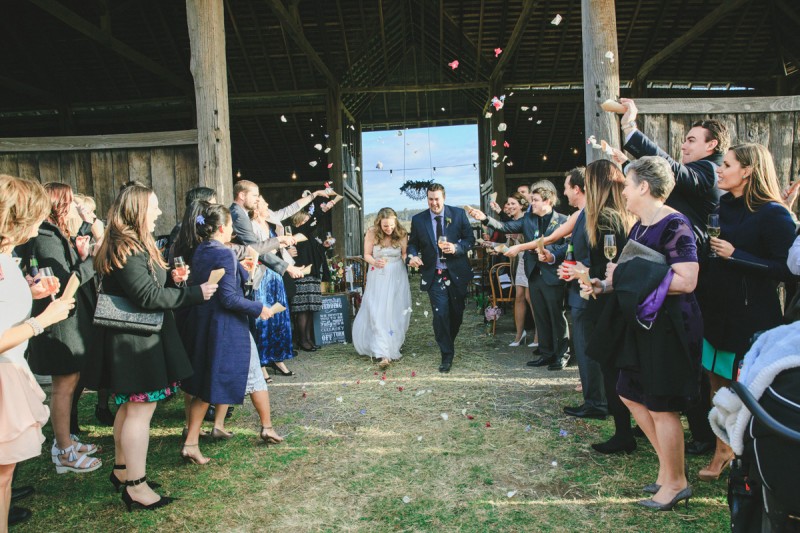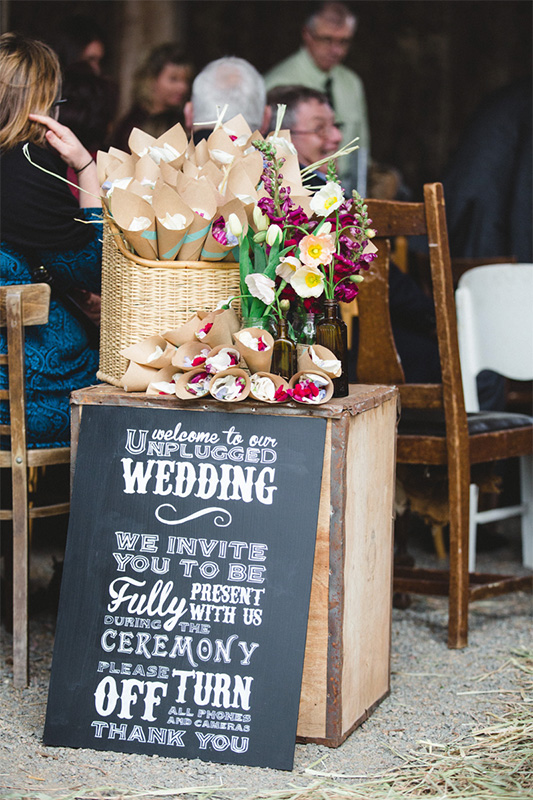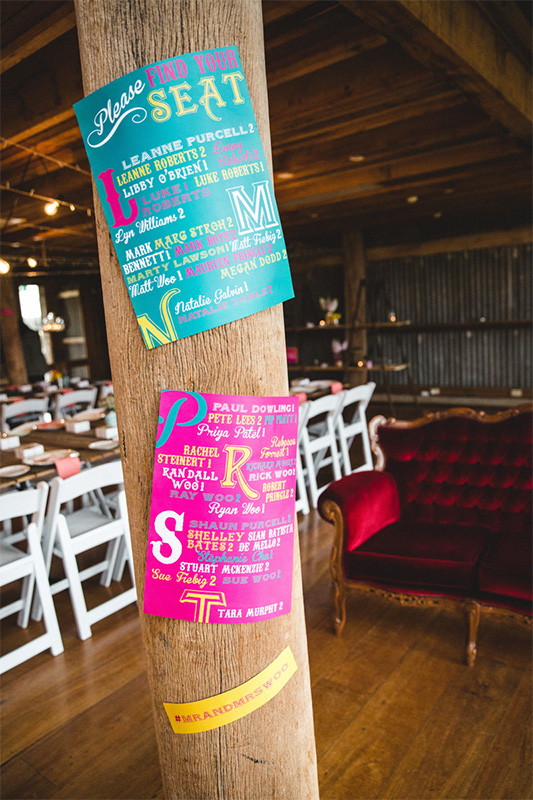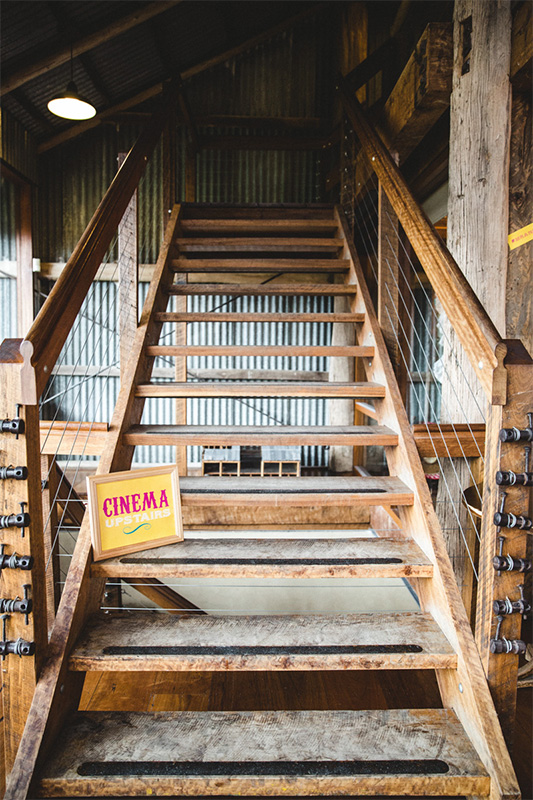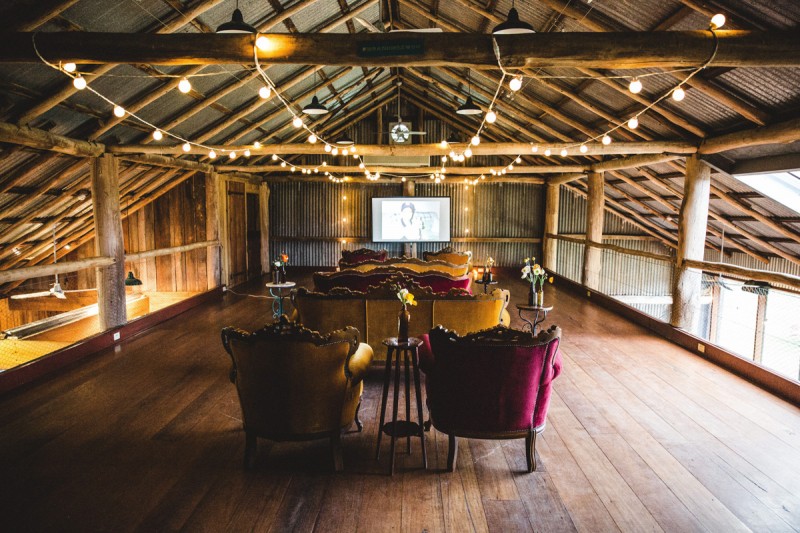 After searching high and low for a wedding jacket, Kerryn discovered this leather jacket by White Suede that she teamed with her Grace Loves Lace gown for an edgy combination of leather and lace.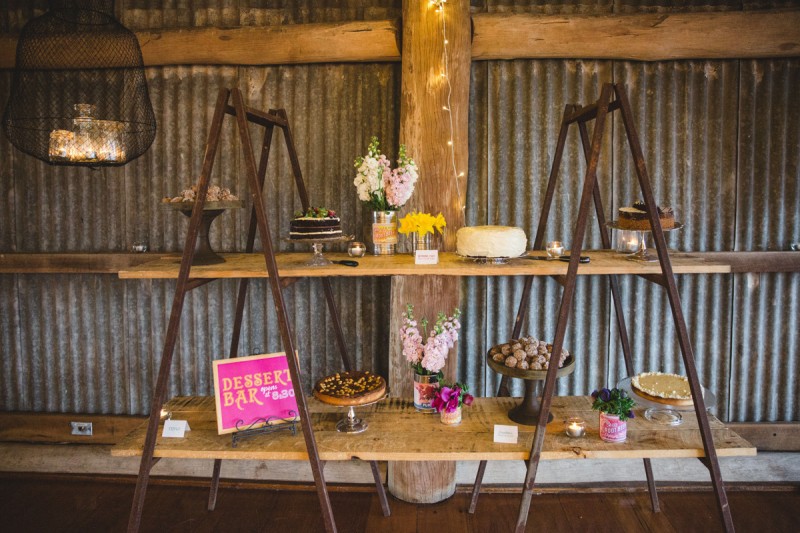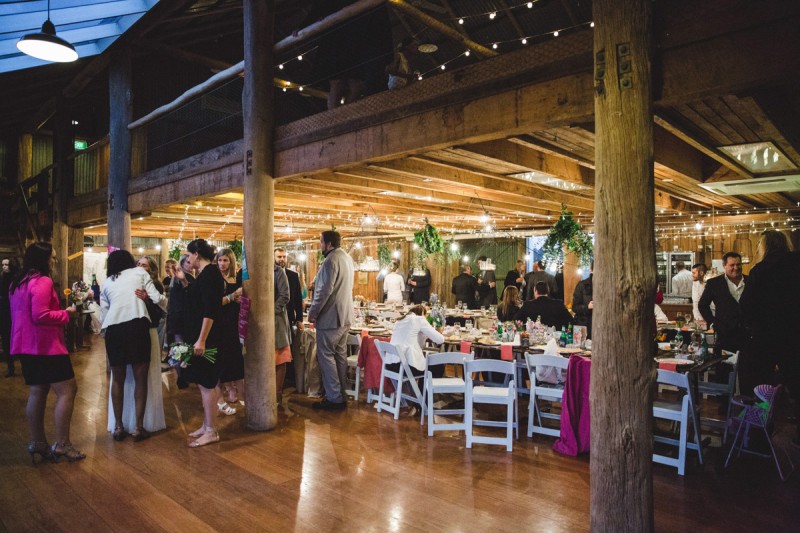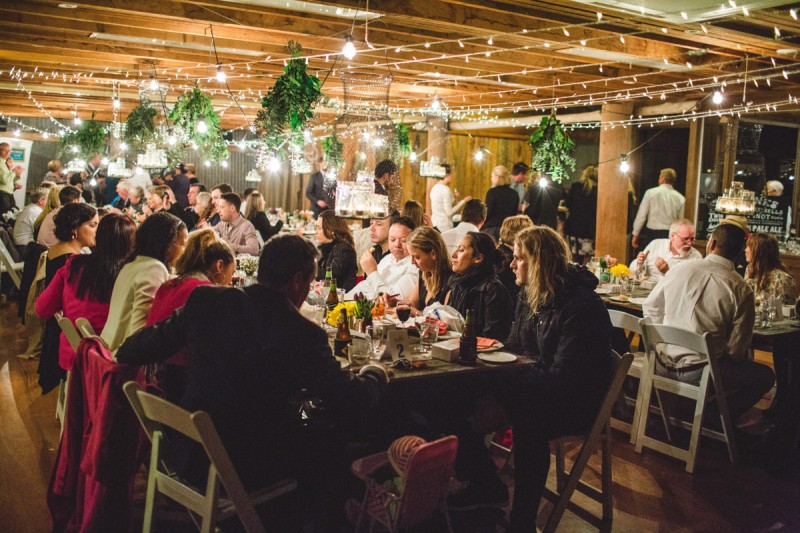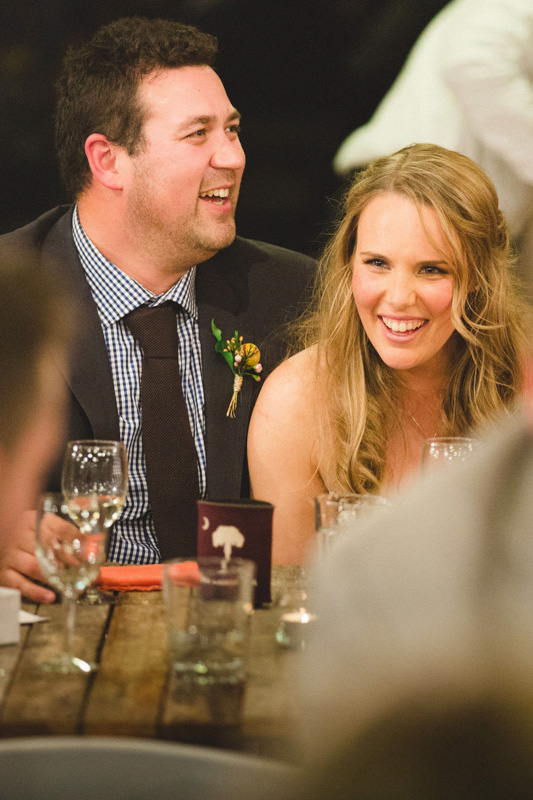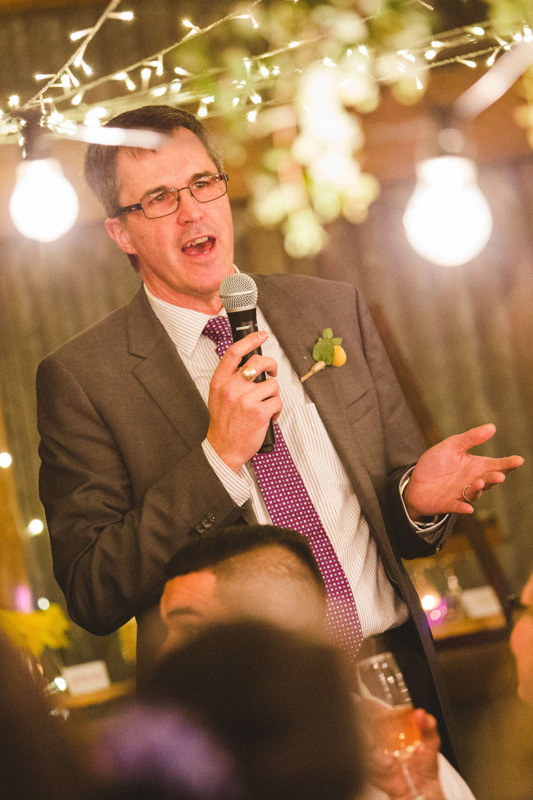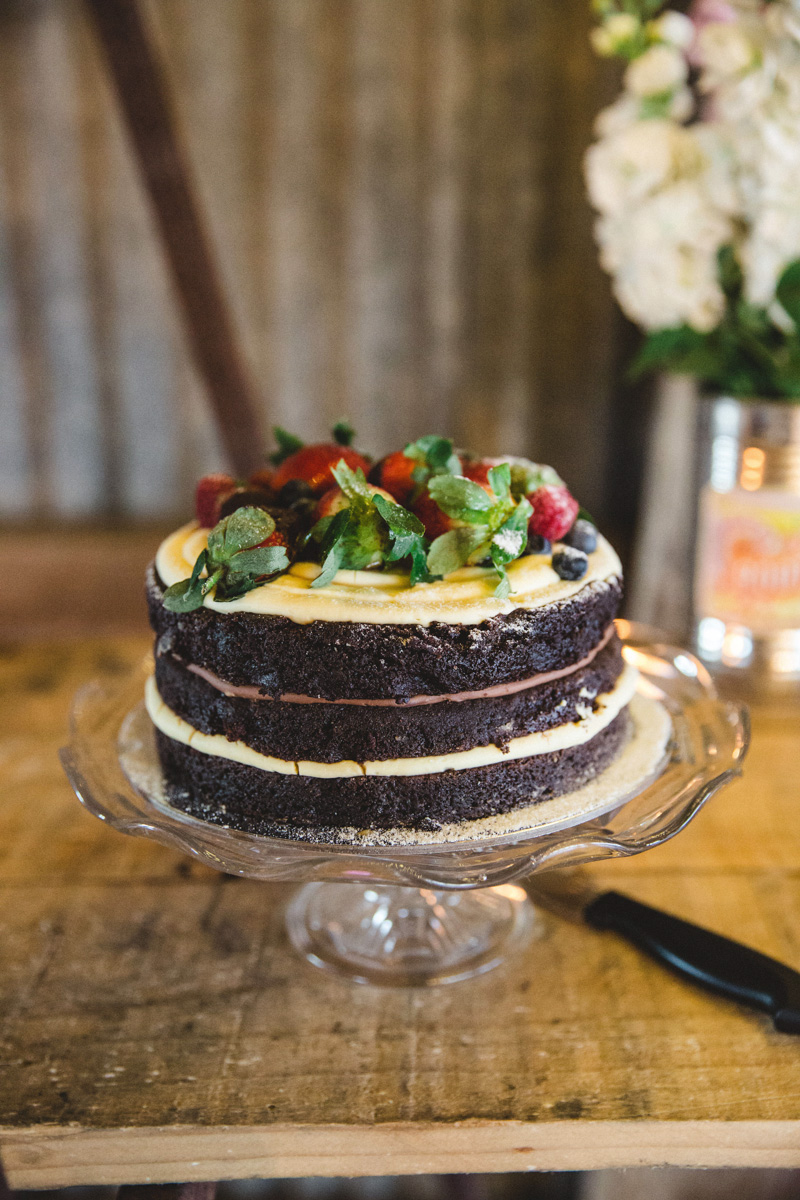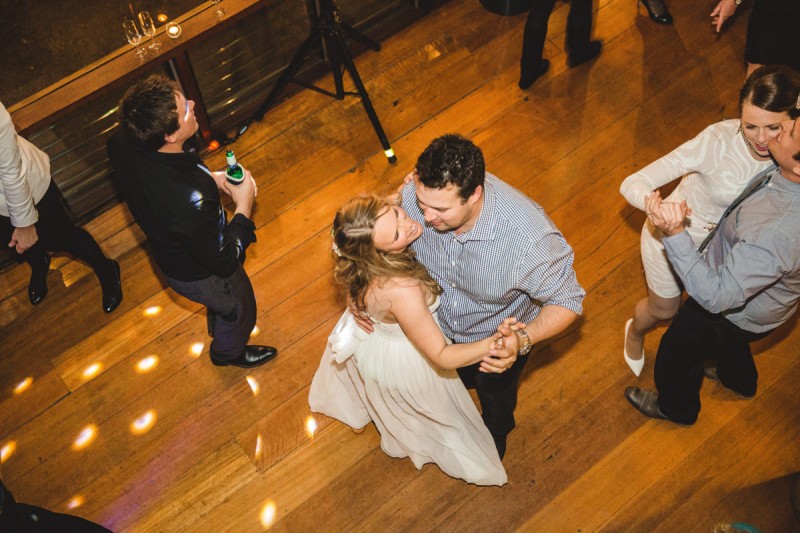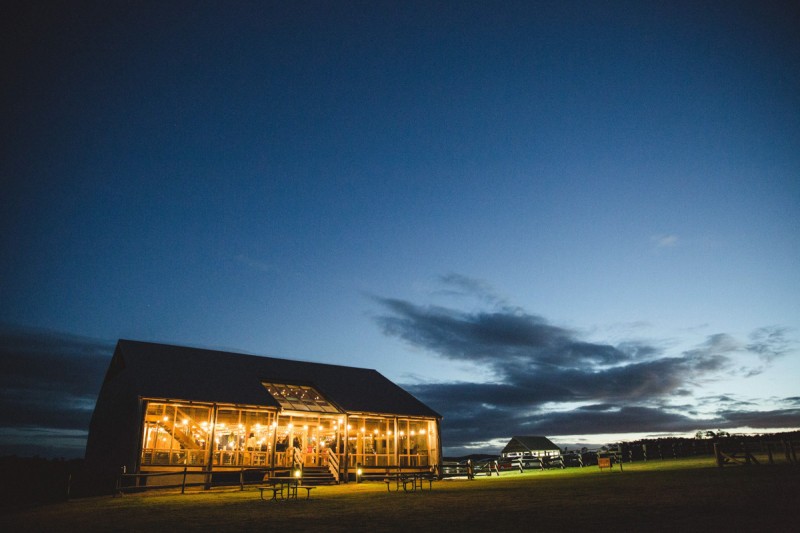 Photos courtesy of Dan Luke Photography.
Featured Suppliers:
Bomboniere: DIY, T2, Coles, Etsy / Brides Accessories: White Suede, Groom's mum, Bride's grandma / Brides Gown: Grace Loves Lace / Bridesmaid Shoes: Their own / Bridesmaids Accessories: Their own / Bridesmaids Dresses: Manning Cartell, Carla Zampatti / Cake: Groom's mum / Caterer: Sprout Catering / Celebrant: Kim Oakhill / Ceremony Music: Celebrant's playlist / Entertainment: XYDJ / Flowers: Lovely Rita Design / Grooms Attire: Hugo Boss, Country Road / Grooms Shoes: RM Williams / Groomsmen Attire: Their own / Groomsmen Shoes: Their own / Hair: Candice Lee Bridal / Honeymoon: Italy / Invitations: Etsy / Lolly Buffet: Sweet Poison, Baked Uprising / Makeup: Jes O'Brien Make-up / Photobooth: The Wedding Designer / Photographer: Dan Luke Photography / Rings: e-weddingbands.com, Michael Hill Jeweller / Transport: Jack's Minibuses, Rover Coaches / Venue: Tocal Homestead / Venue Decor: The Wedding Designer / Wedding Night Venue: Tocal Homestead