count: 0
final comp type:
latest ending comp date:
todays date: 2021-12-06 14:52:51
this is when the voting should NOT show
2021-12-06 14:52:51 -
The Dirty Dancing lift at Jennifer Hurst and Adam Evans' big day sets a new bar for first dances.
"When I suggested that we have our wedding dance choreographed, Adam was straight on board," says Jennifer, 26. "So off to lessons we went! Our instructor even taught us the Dirty Dancing lift to throw in there."
Jennifer married Adam, 25, on February 8, 2014 at Raffertys Resort in Cams Wharf, NSW. Their lakeside wedding provided the perfect venue for guests to enjoy a long weekend of celebrations.
"Most of the guests stayed at the resort the day before the wedding, giving us the chance to laze around the pool with the barbecue going," says Jennifer.
The couple were nervous about completing their dance after a few beverages but conveniently they got it out of the way early. "The next thing we know we were being announced as Mr and Mrs at the reception," explains Jennifer. "We walked straight into our dance! The perfect solution so we could enjoy the rest of the night."
But that wasn't the only important groove for the night – there was the father-daughter dance. "My dad is the most important person in my life as he has raised me on his own. I wouldn't be where I am today without him."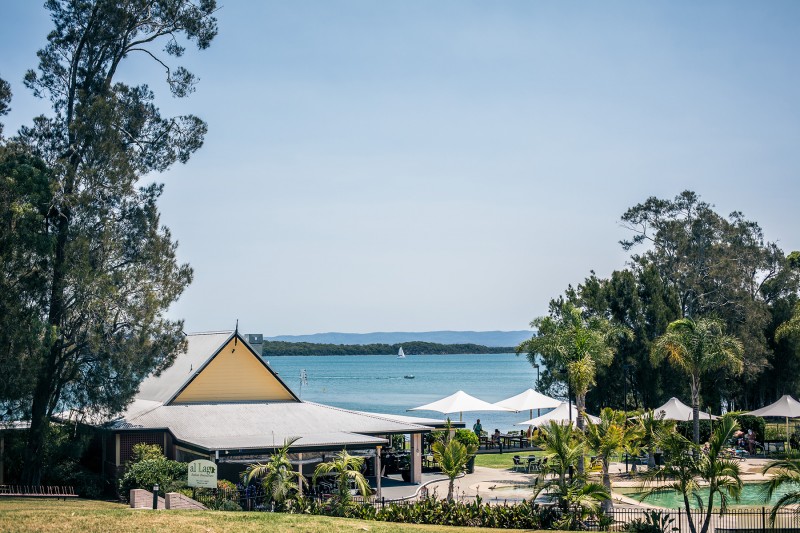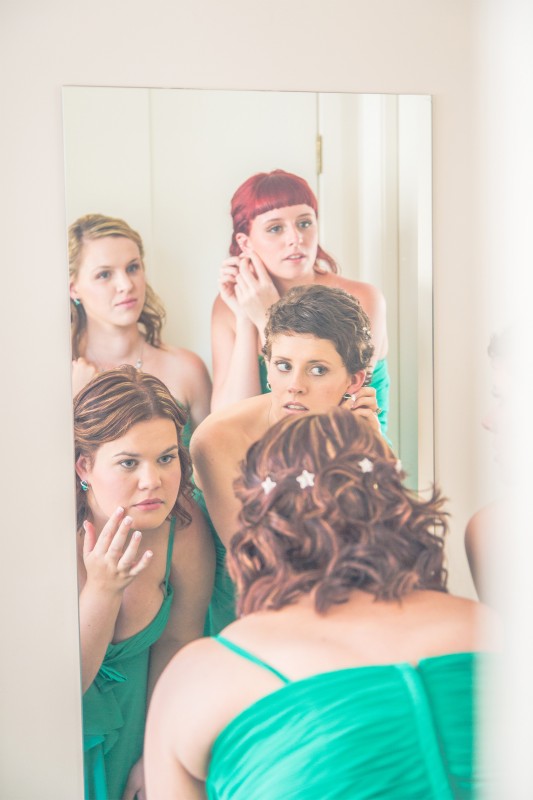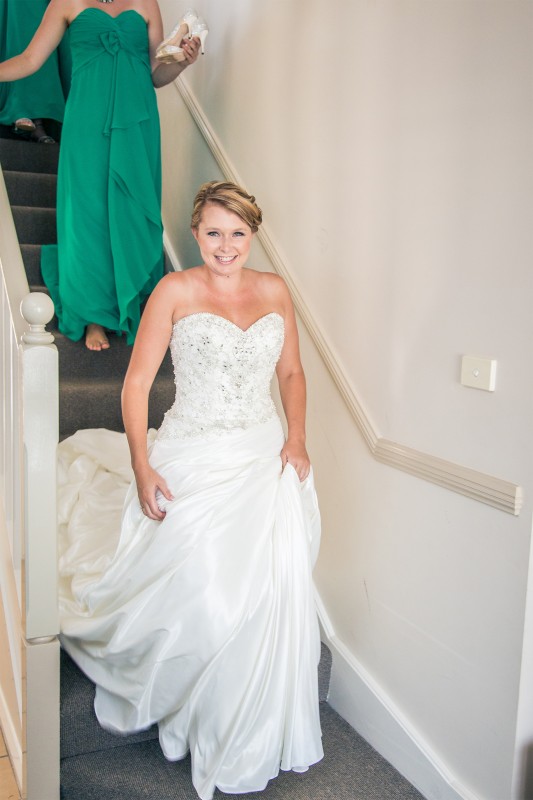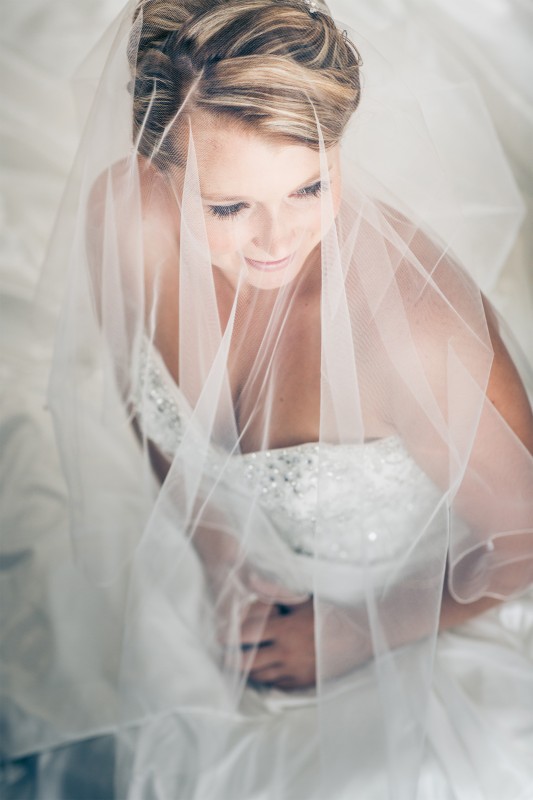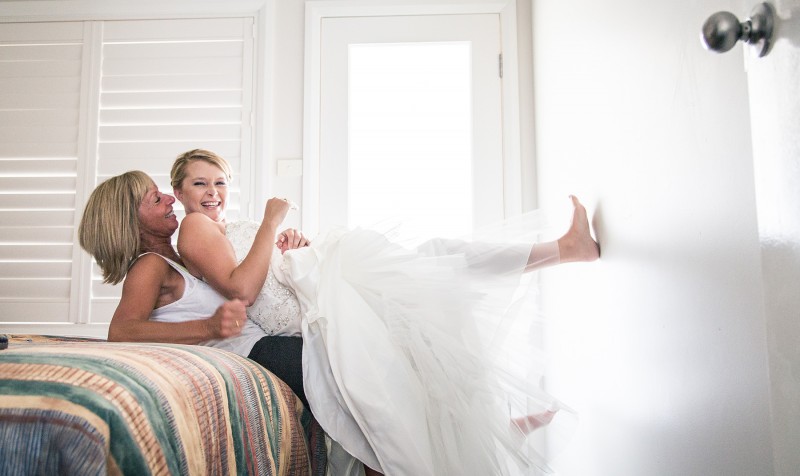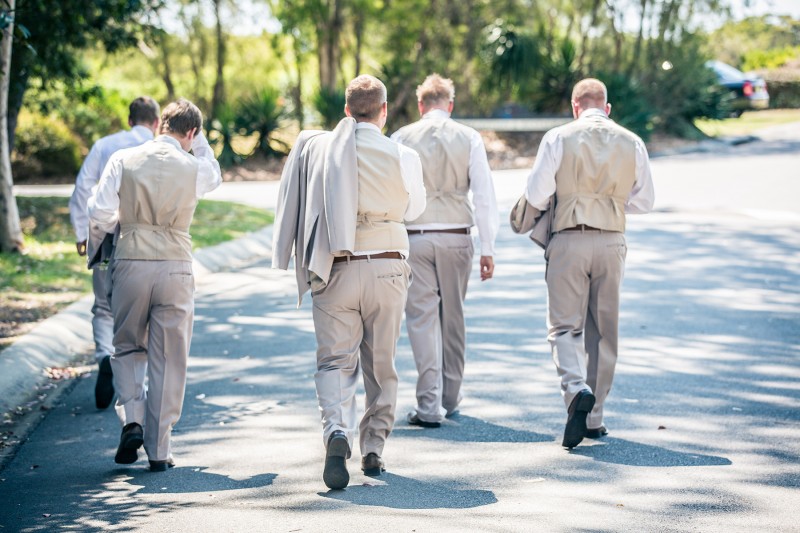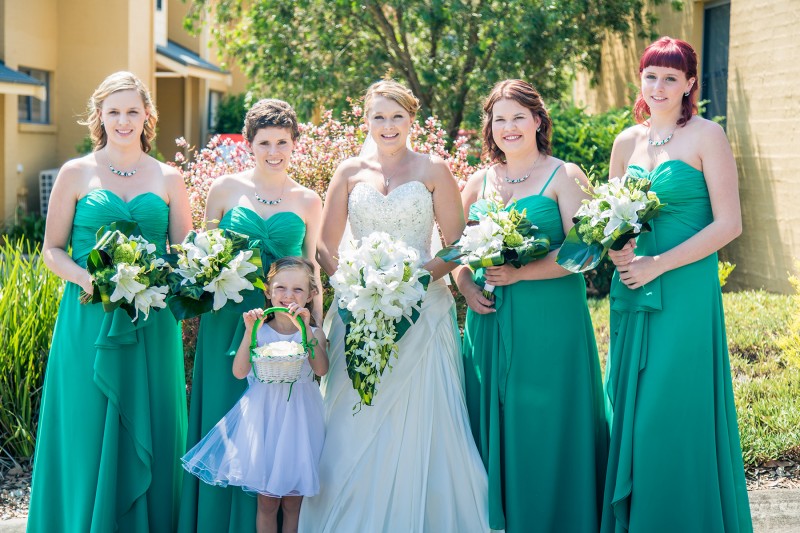 The bridesmaids' dresses with sweetheart necklines were purchased online.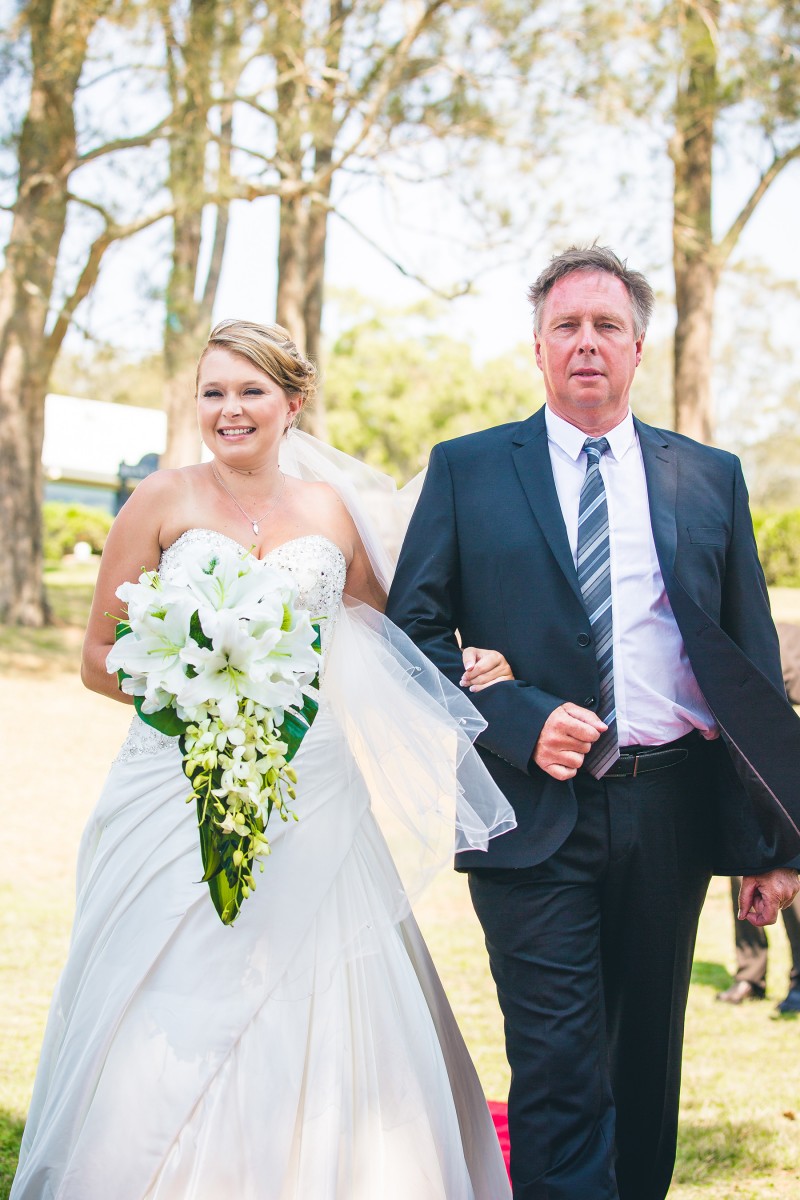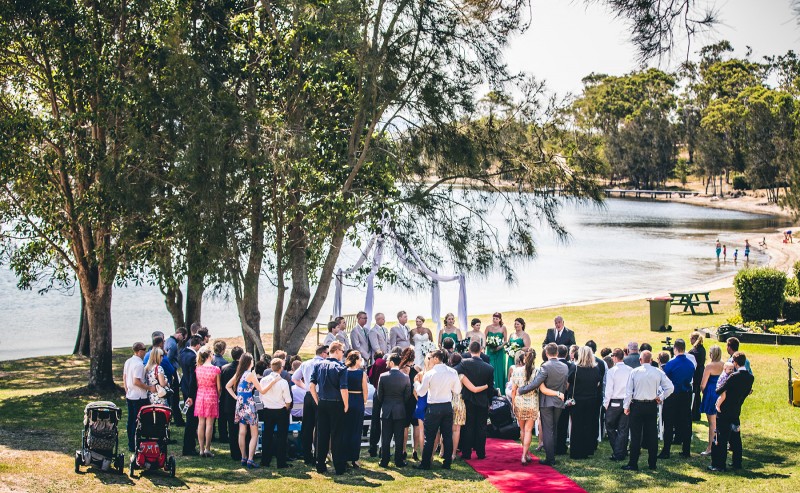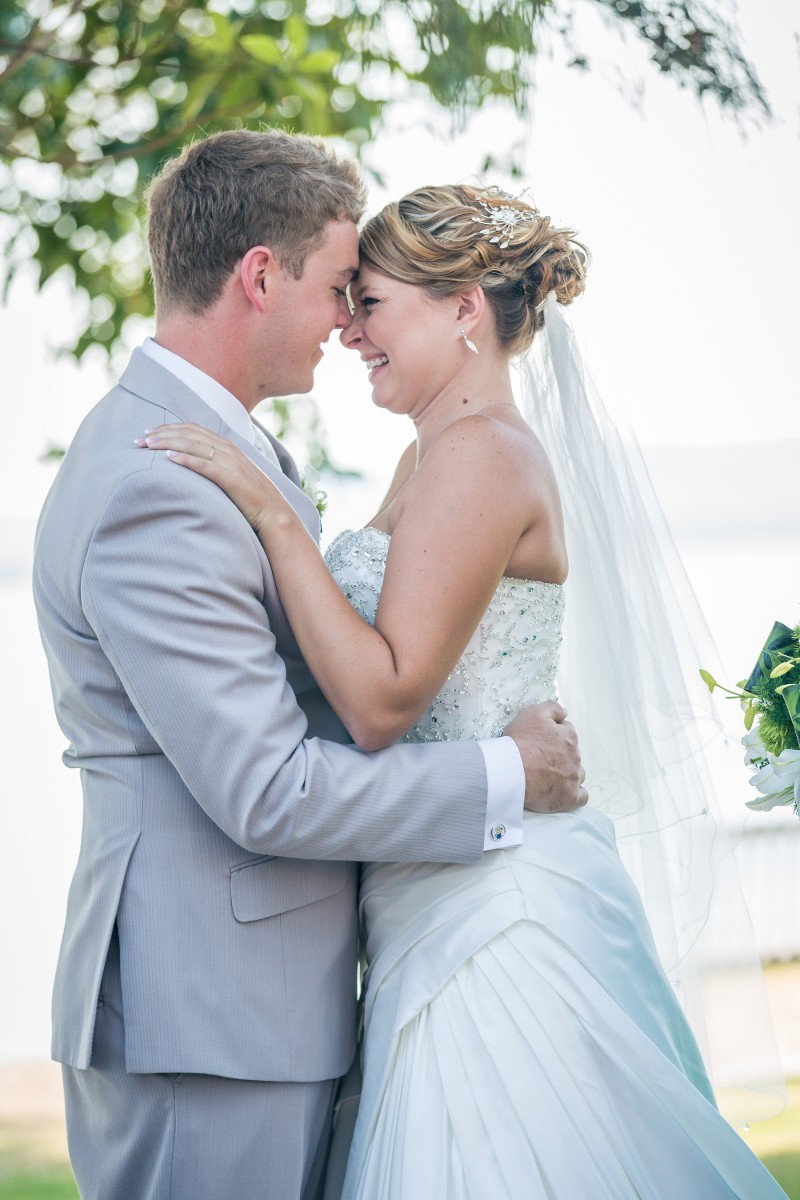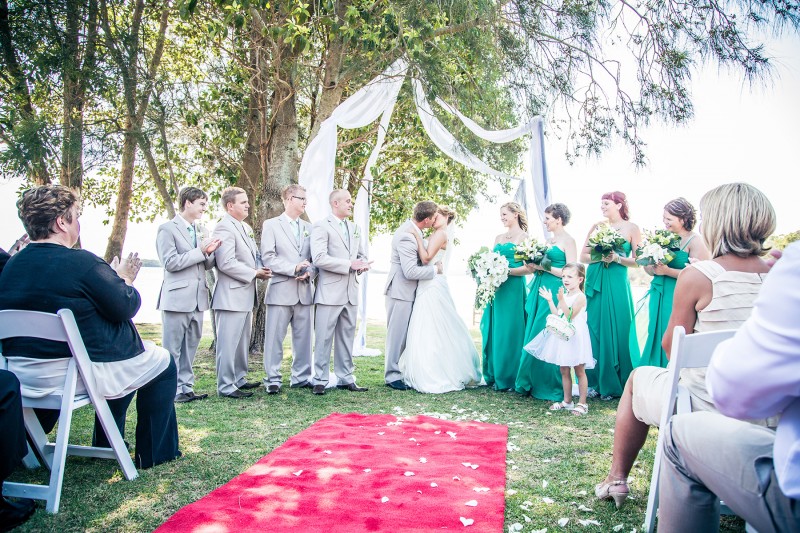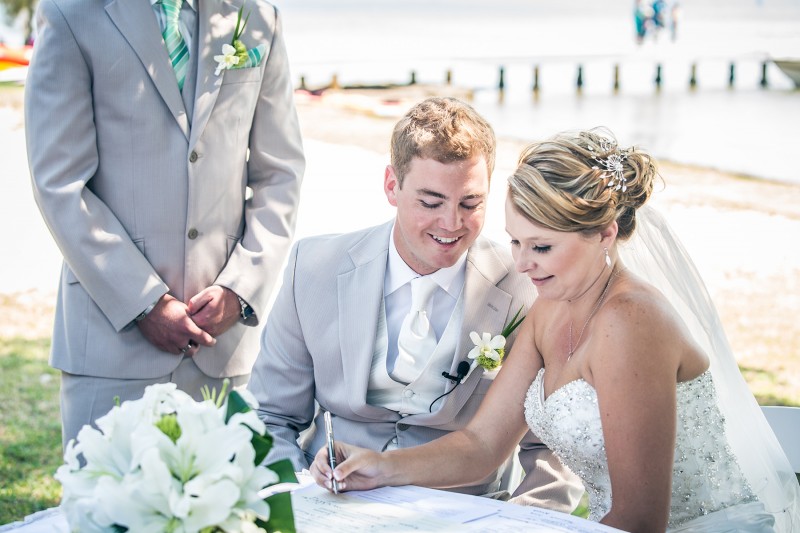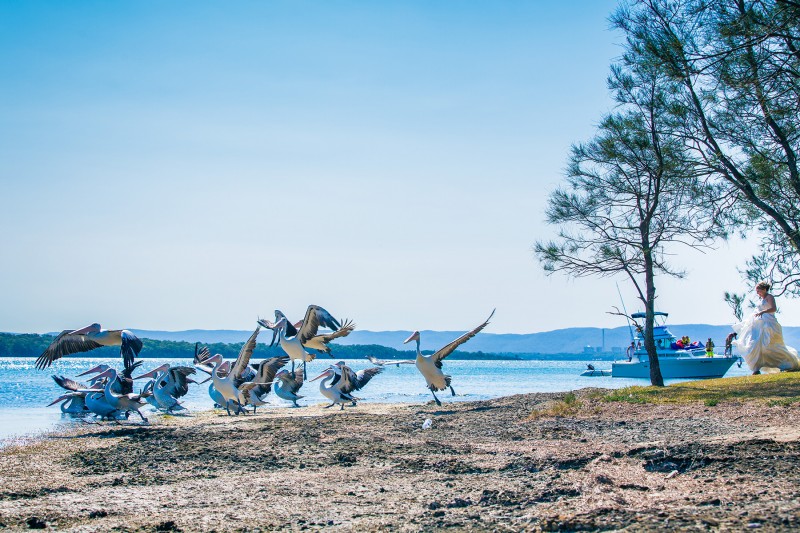 "It was straight off chasing the pelicans for some incredible photography!" laughs Jennifer.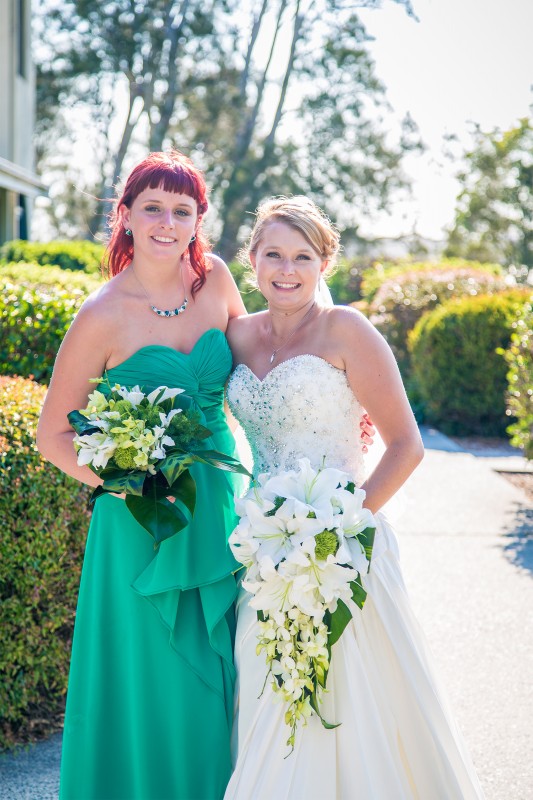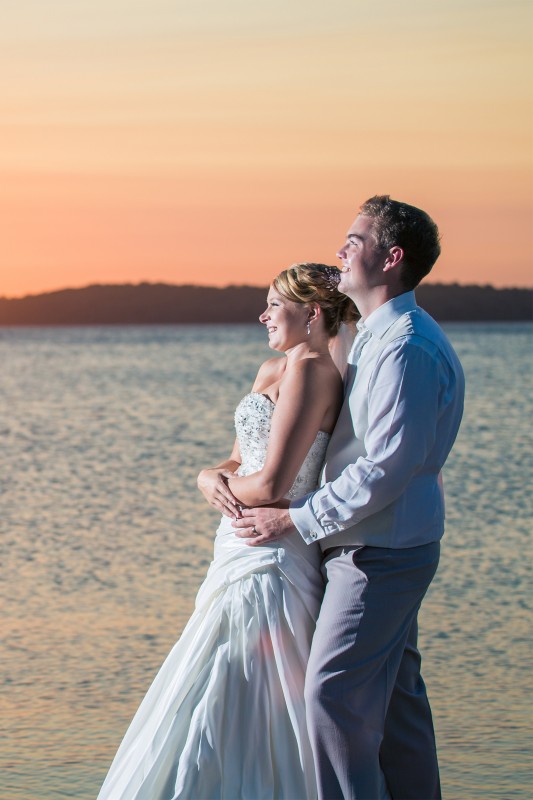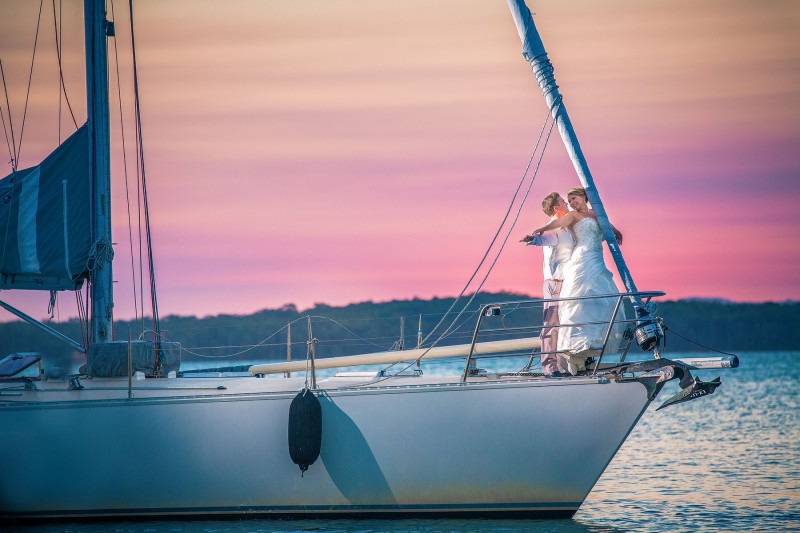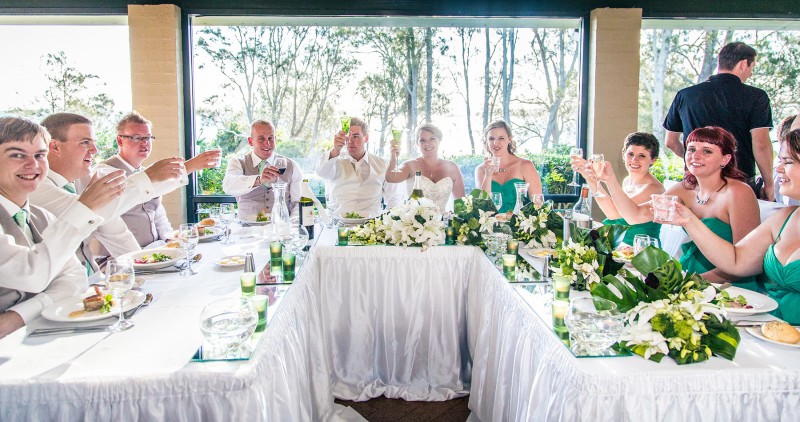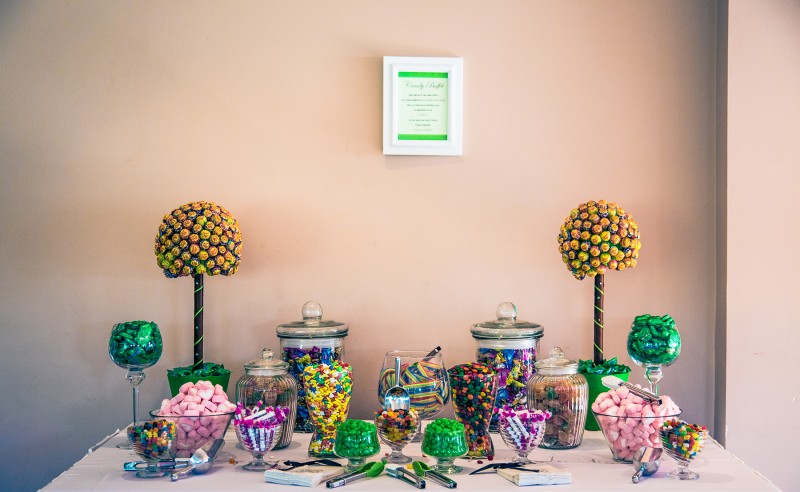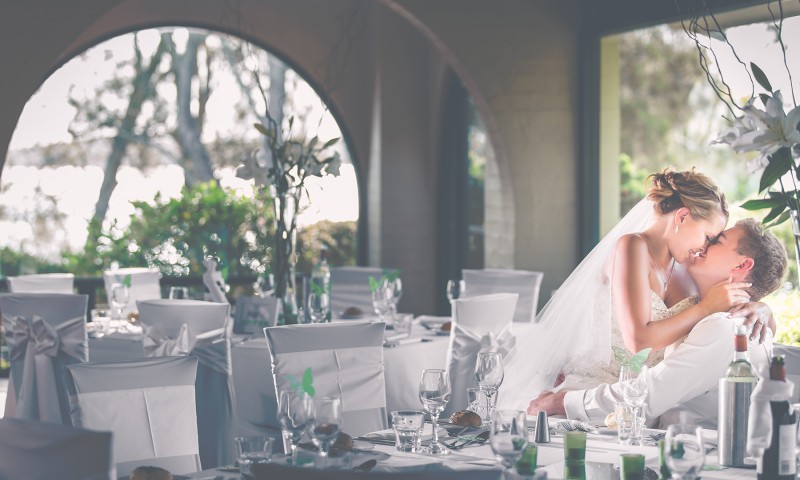 The Event Decorators helped the happy couple create a crisp, simple reception design.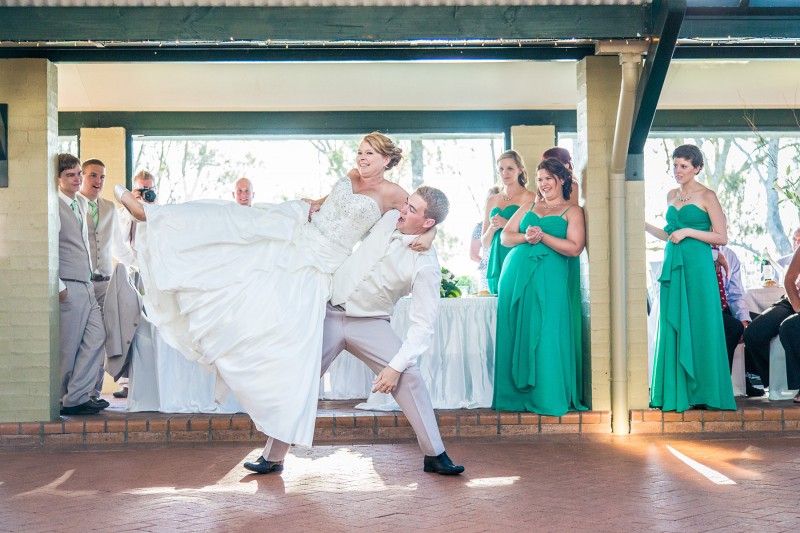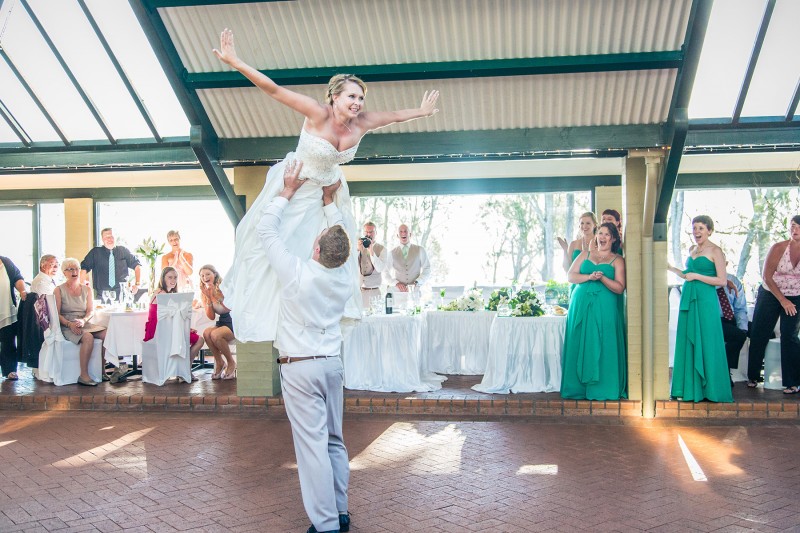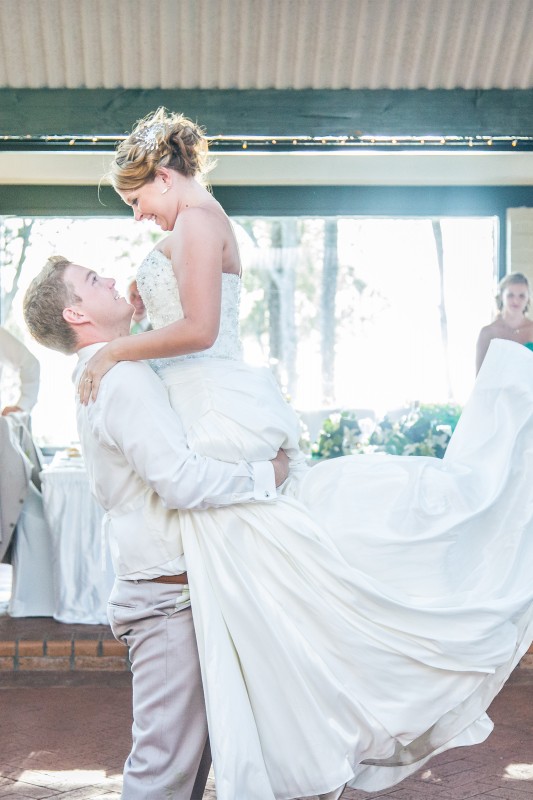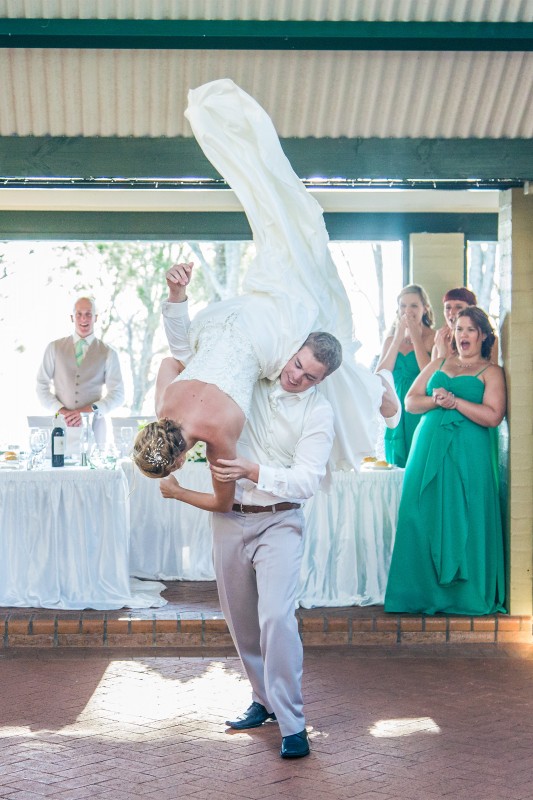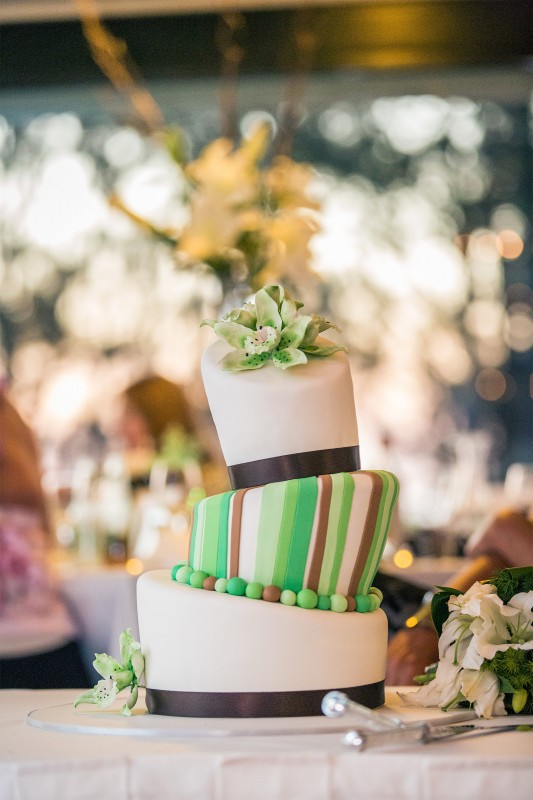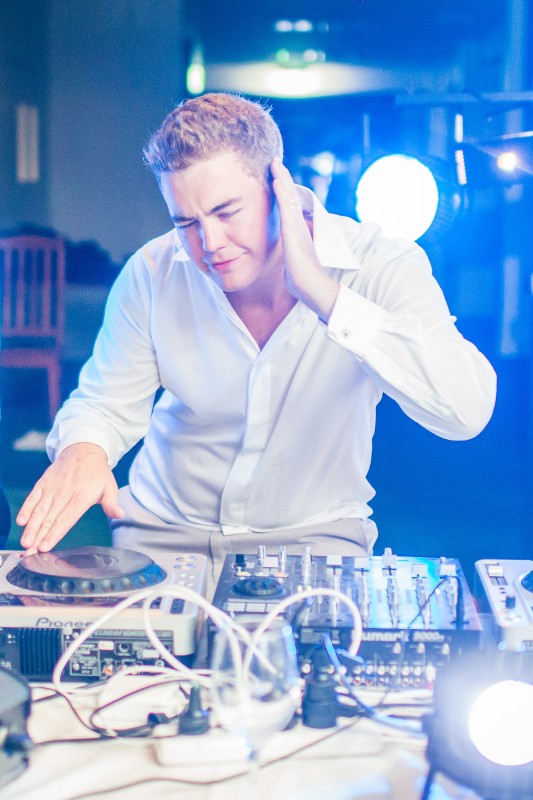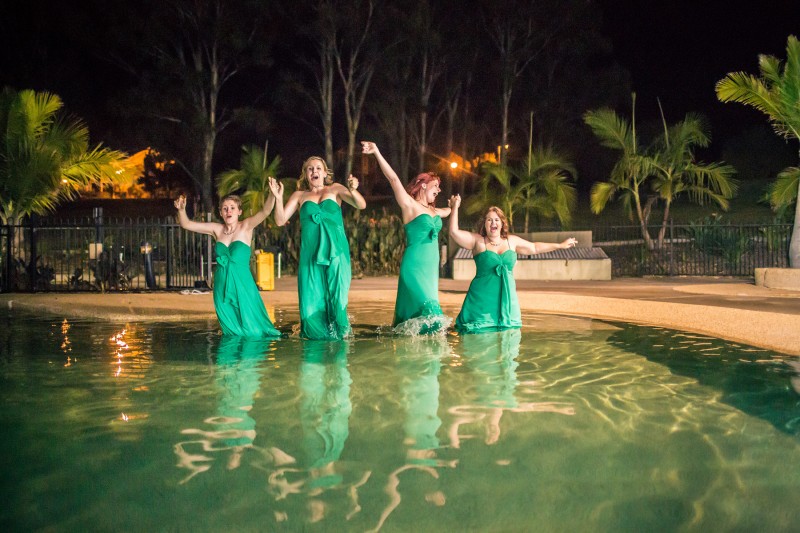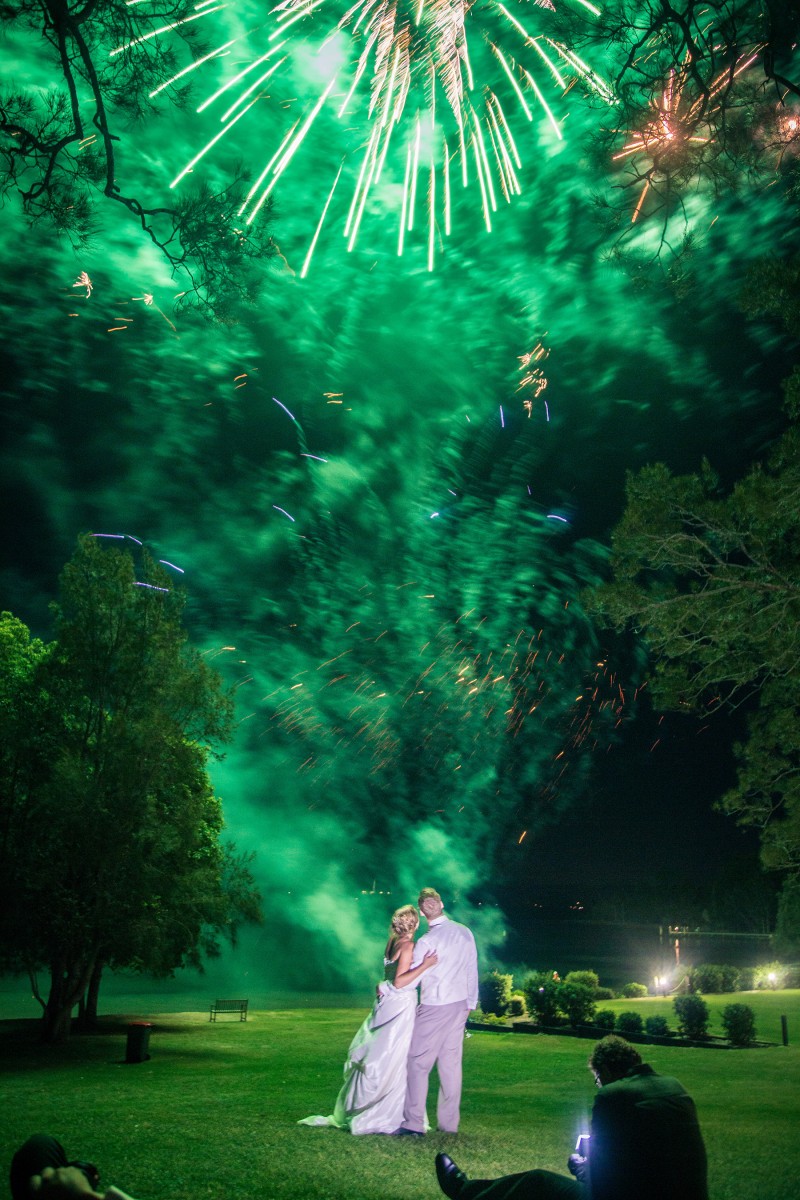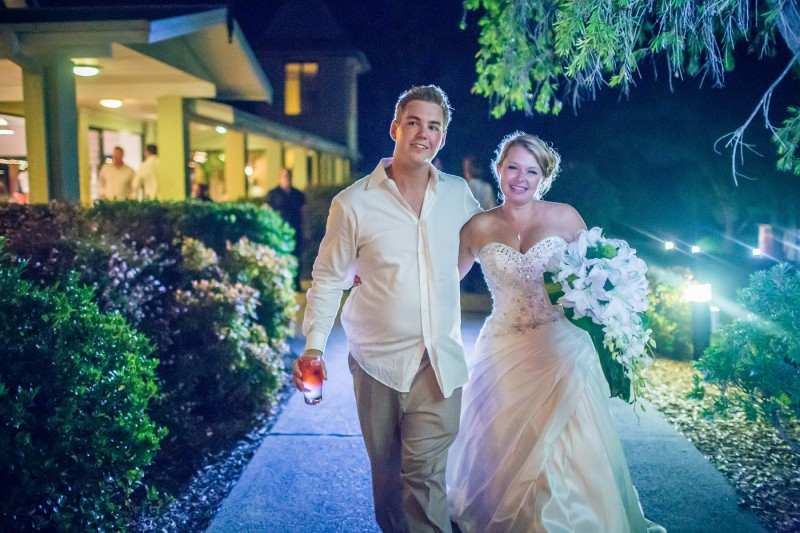 Jennifer and Adam headed to the Maldives and Dubai for their honeymoon.
Photos courtesy of Vanity Image.
Featured Suppliers:
Bomboniere: Lolly buffet / Brides Accessories: Warren James, Butterfly Silver / Brides Gown: Essense of Australia / Brides Shoes: Benjamin Adams / Bridesmaids Dresses: Dresses Mall / Cake: Friend / Celebrant: Anthony Thorington / Ceremony Music: DJ Dover / Entertainment: DJ Dover / Flowergirl Dress: eBay / Flowers: Bloom and Twine Florist / Gift Registry: Wishing well / Grooms Attire: Diamond Wedding Suit Hire / Grooms Shoes: Diamond Wedding Suit Hire / Groomsmen Attire: Diamond Wedding Suit Hire / Groomsmen Shoes: Diamond Wedding Suit Hire / Hair: Soul 2 Soul / Honeymoon: Maldives; Dubai / Invitations: DIY / Lolly Buffet: DIY / Makeup: Soul 2 Soul / Pageboy Attire: His own / Photographer: Vanity Image / Rings: Michael Hill / Venue: Raffertys Resort / Venue Decor: The Event Decorators / Videographer: Rock World Productions / Wedding Night Venue: Raffertys Resort
Additional Suppliers: Aurora Fireworks; Your First Dance Co.