count: 0
final comp type:
latest ending comp date:
todays date: 2022-01-25 07:54:17
this is when the voting should NOT show
2022-01-25 07:54:17 -
When his future mother-in-law was inadvertently invited along to his proposal, Tom Douglas had to do some quick thinking.
"As I wasn't aware of the impending proposal, I'd invited my mum along for the evening walk," says Tegan Sly, a 27-year-old town planner from rural Victoria.
She adds, "Tom [also 27] had to do a bit of thinking on his feet to get rid of her but luckily she picked up the vibe that she wasn't required and left us to it!"
The town planner and financial planner can now add wedding planner to their list of talents, creating a mostly DIY, vintage bush wedding held on April 19, 2014 – Easter Saturday.
"We planned our wedding in eight months and were married on the banks of the Darling River at Tom's parent's property [in Wentworth, NSW]," explains Tegan. "Everything was either 'do-it-yourself' or sourced locally with little expense."
The loved-up occasion for 150 guests included contributions from family and friends, such as the almond bomboniere from the groom's family farm, the wedding cake by Tegan's gran and great aunty and the live music by Jeff Tynan, the bride's cousin.
It was the perfect ending to what was an initial "flat-out no" from Tegan when the idea of dating Tom was presented to her by his matchmaking friend. It seems, however – persistence paid!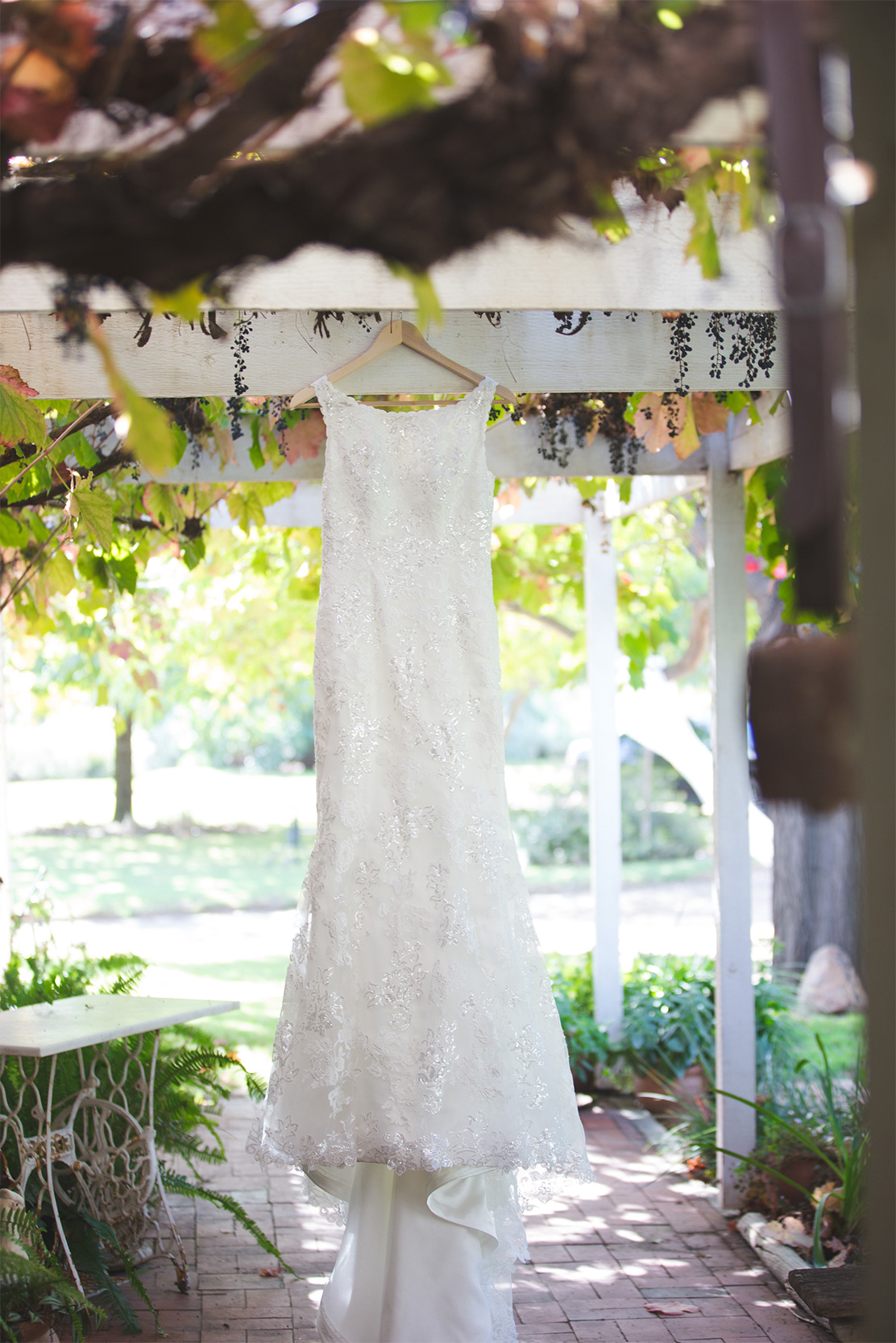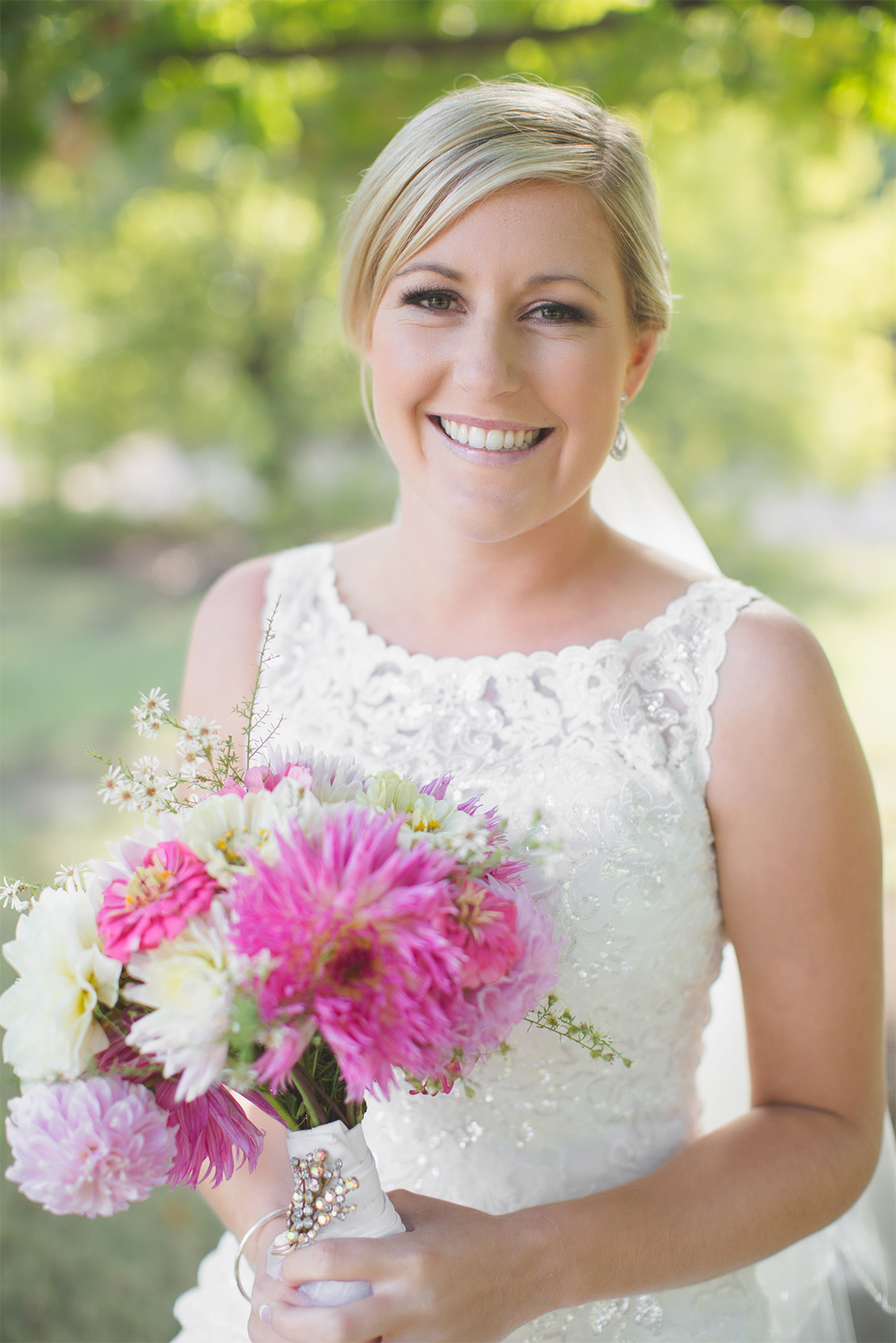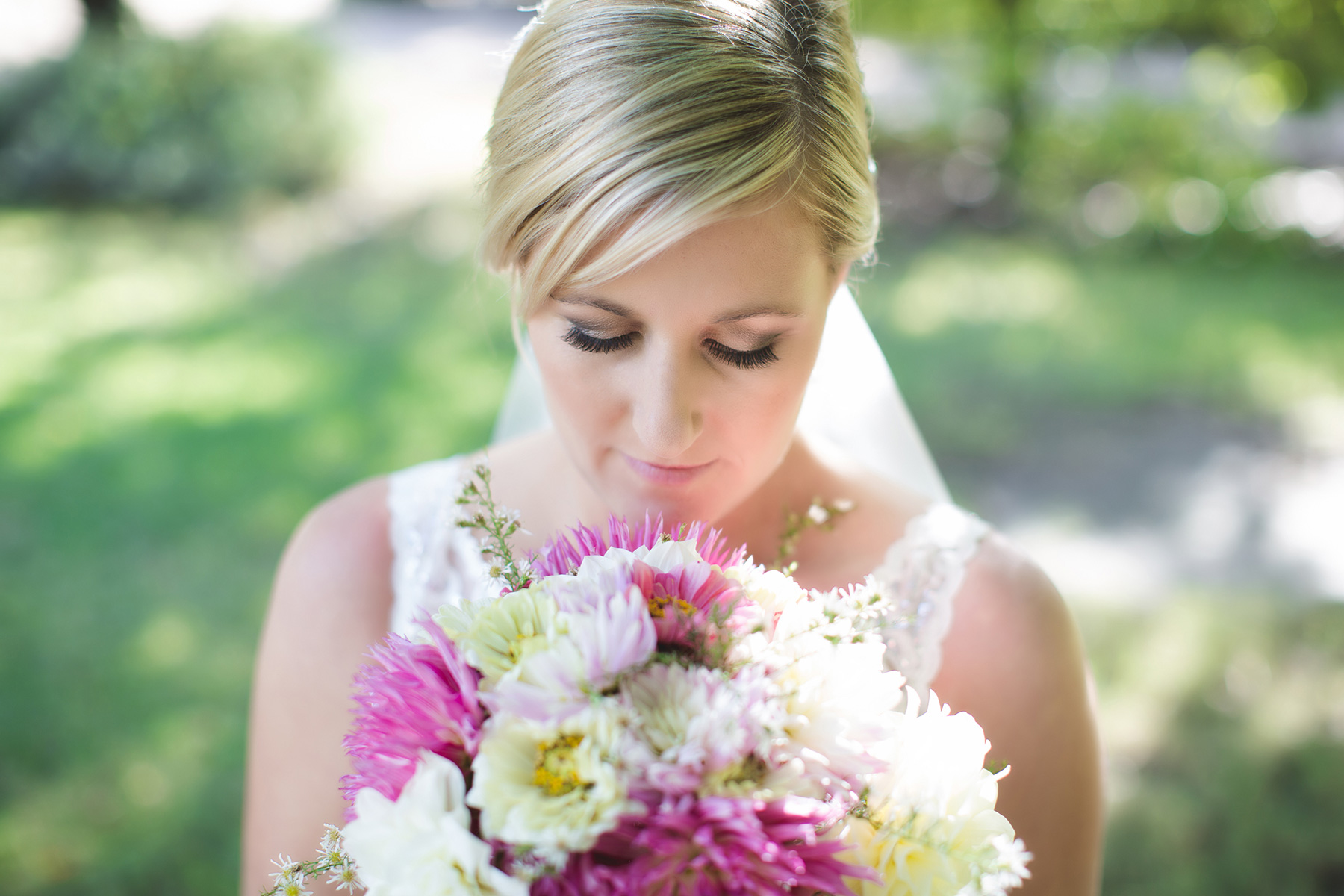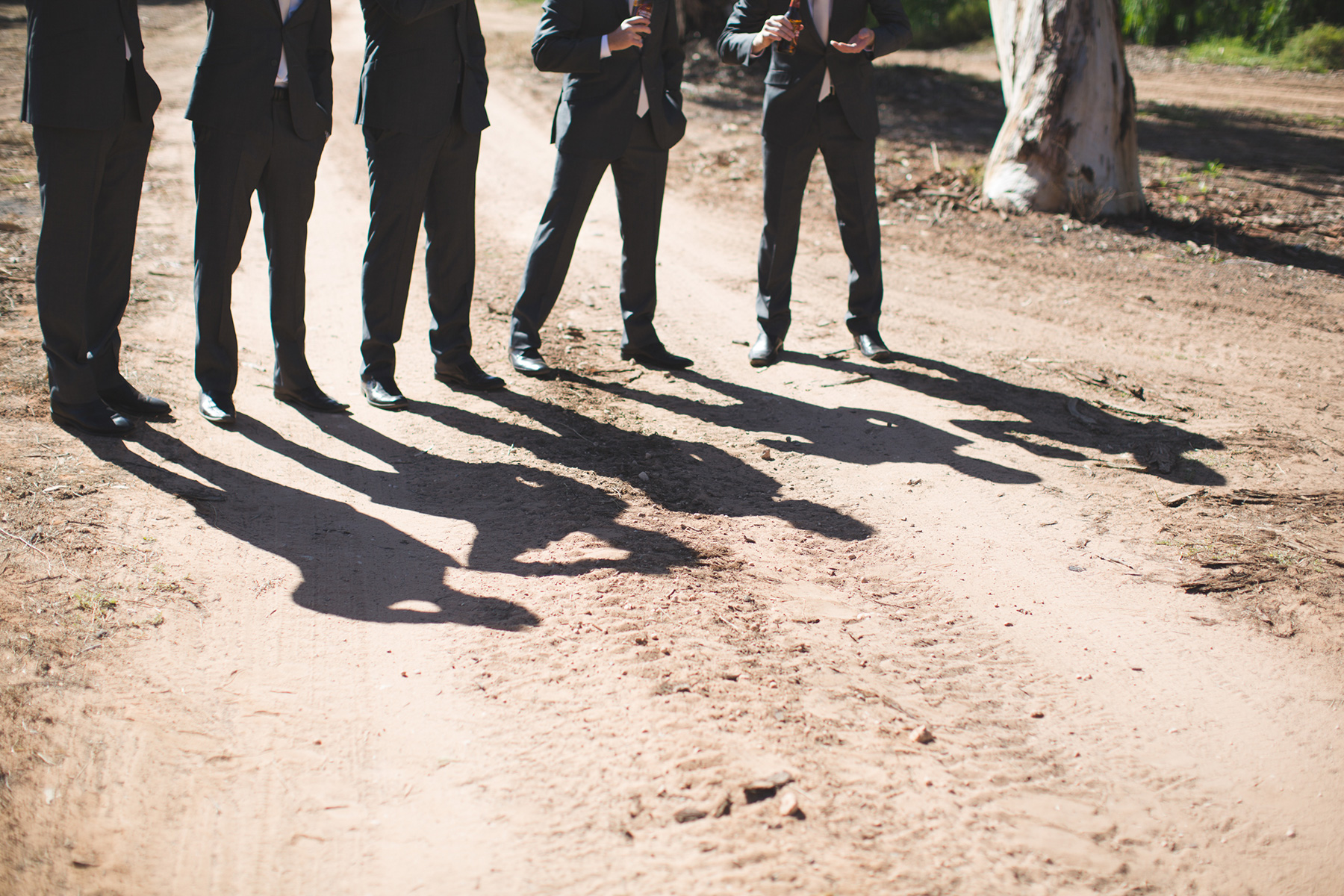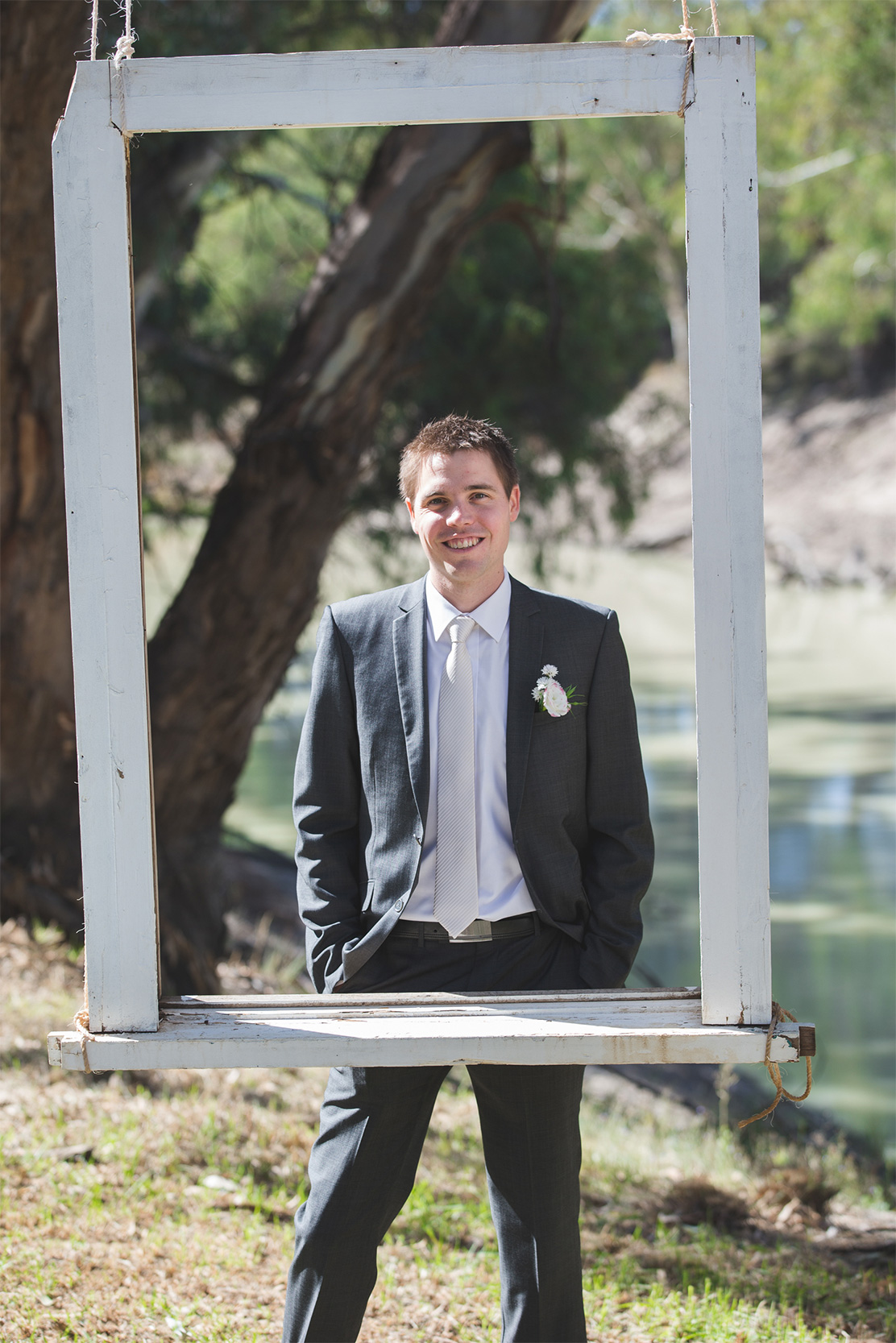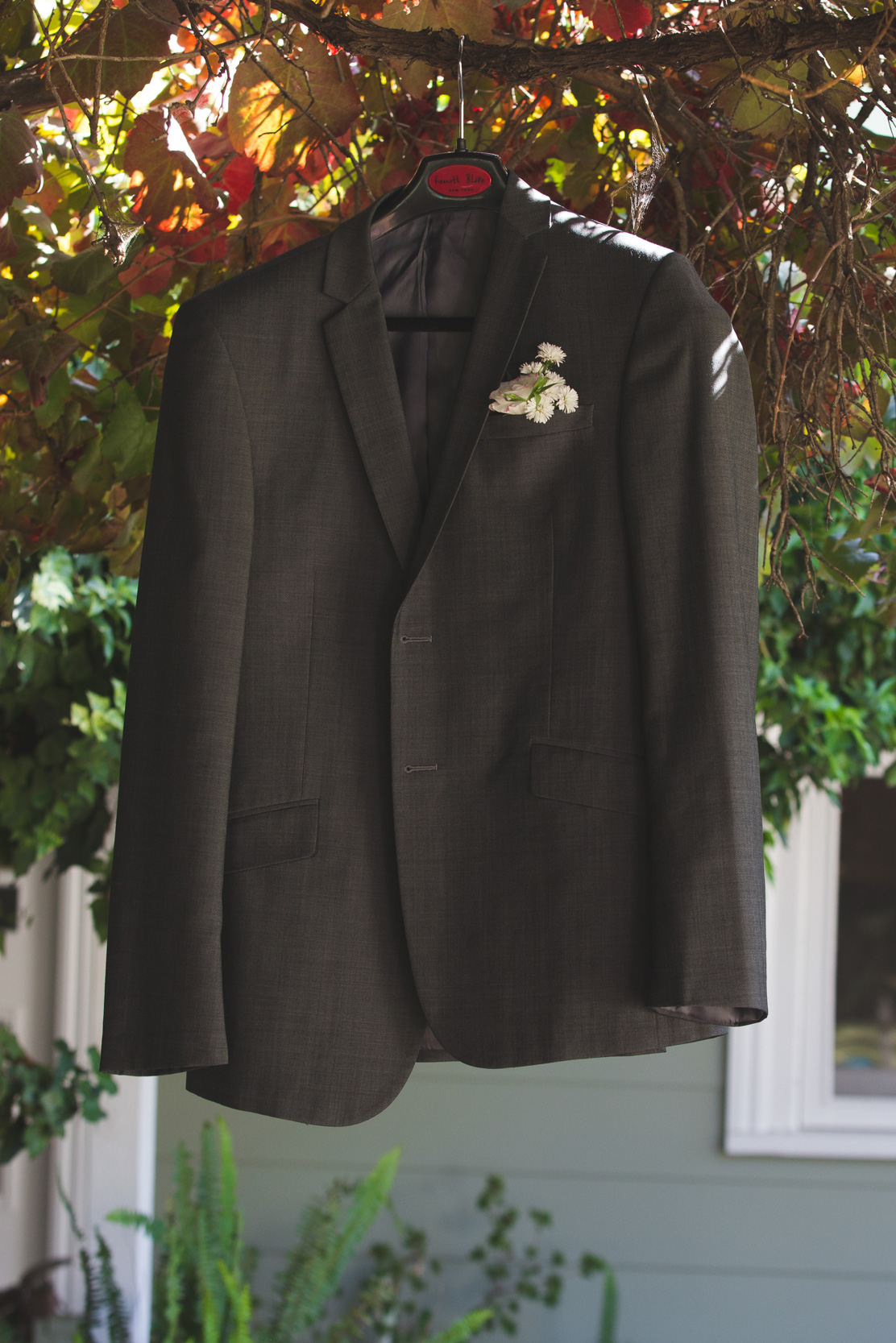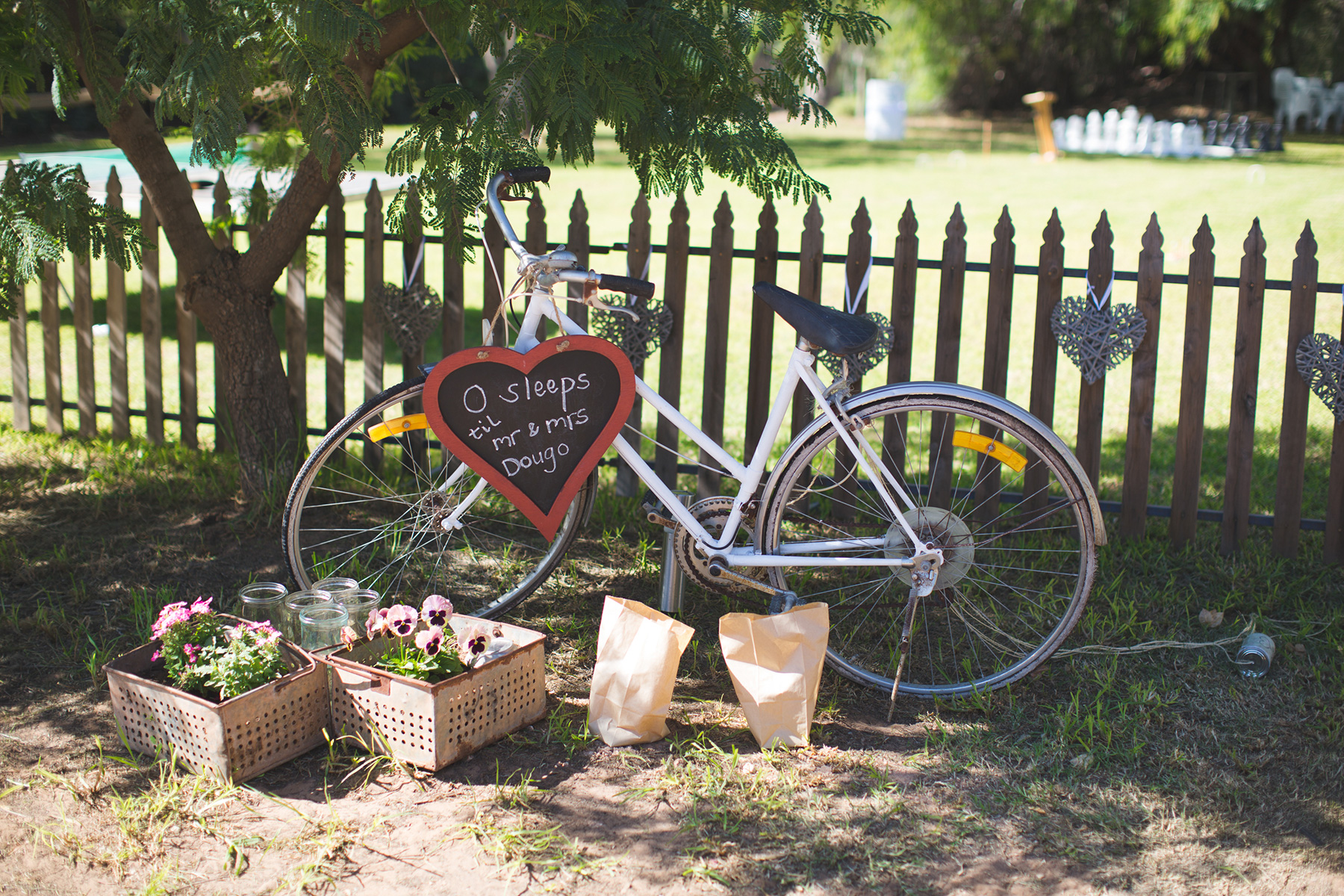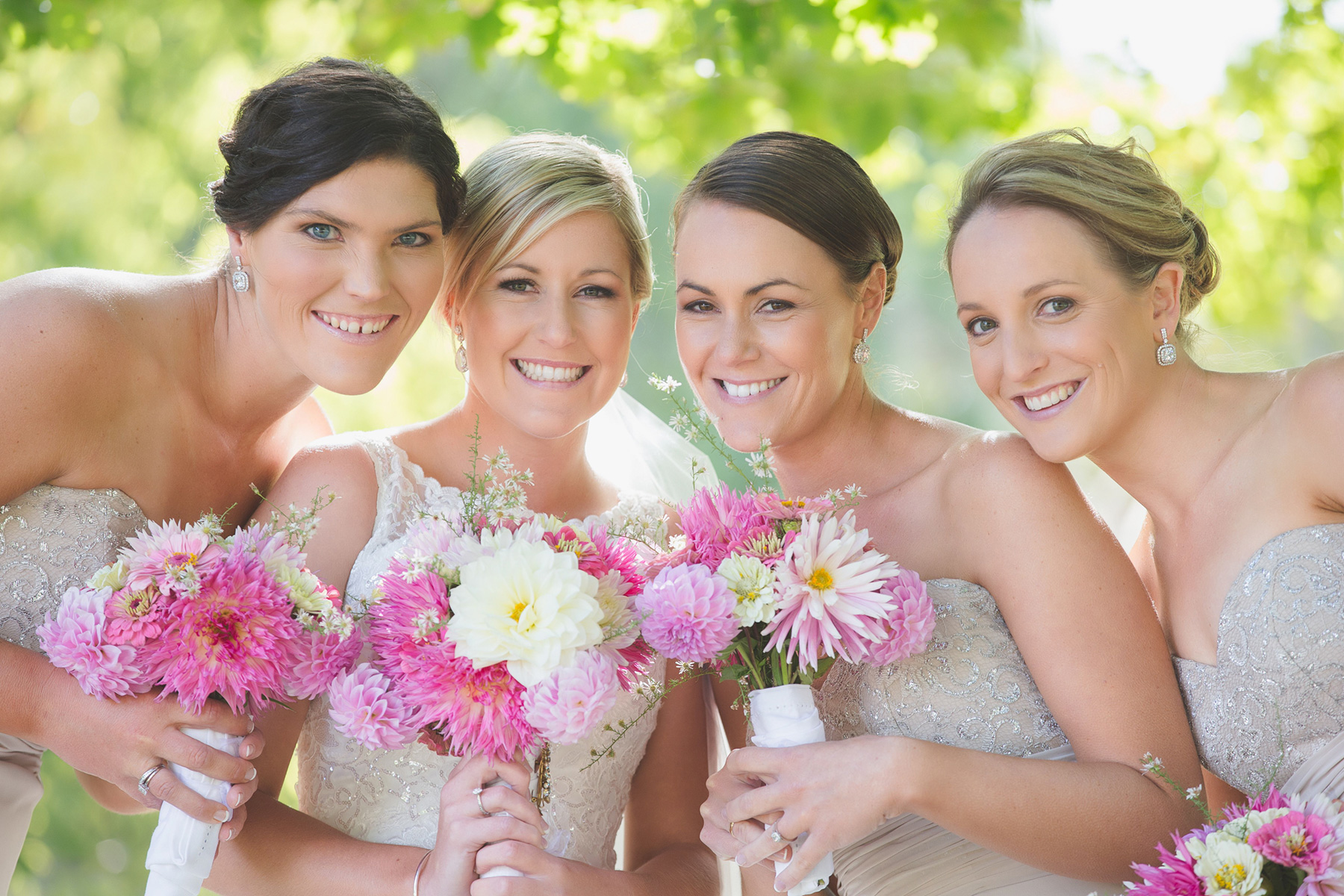 "A colleague of mine has a beautiful garden of seasonal flowers and provided our bouquets, button holes and table settings," praises Tegan.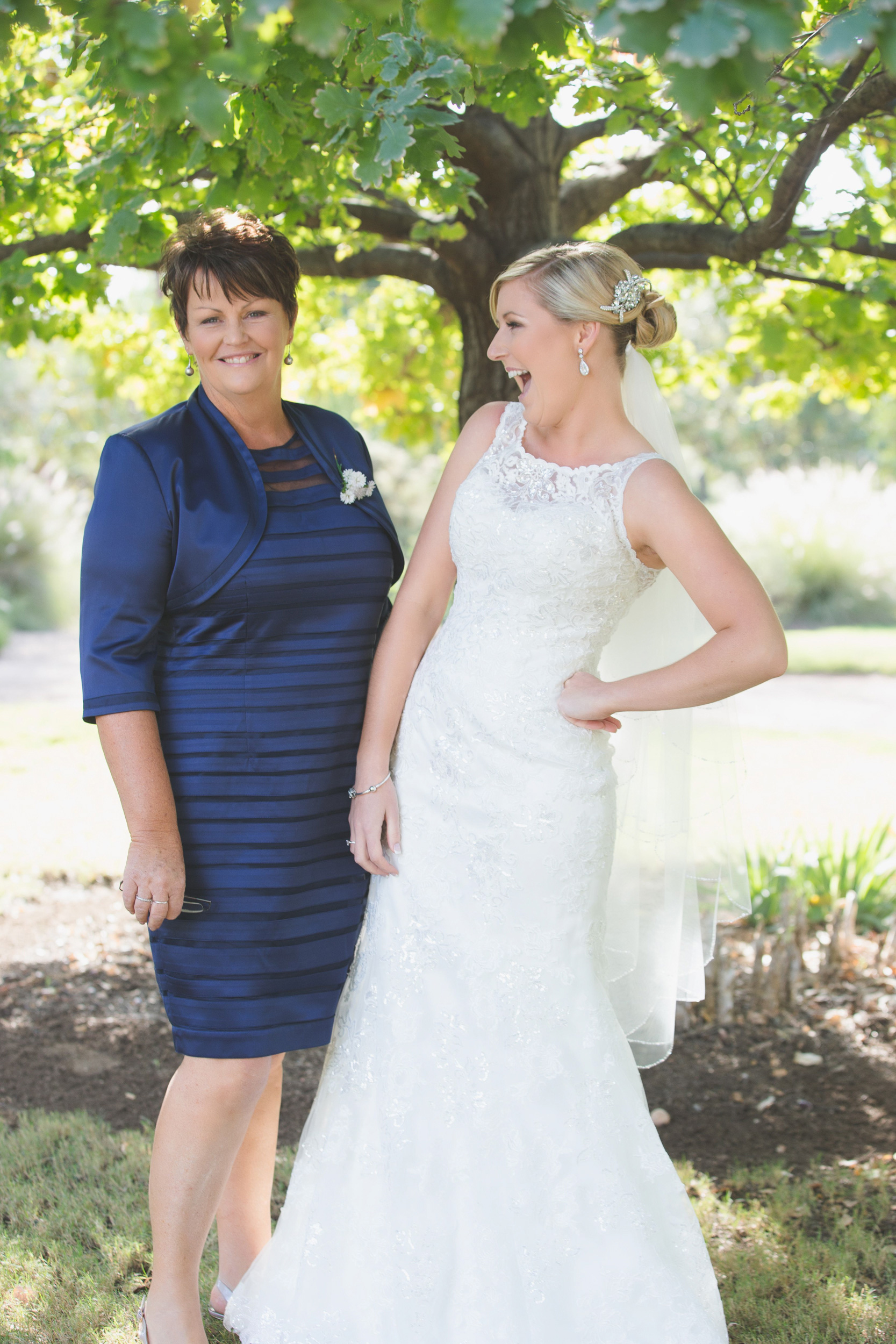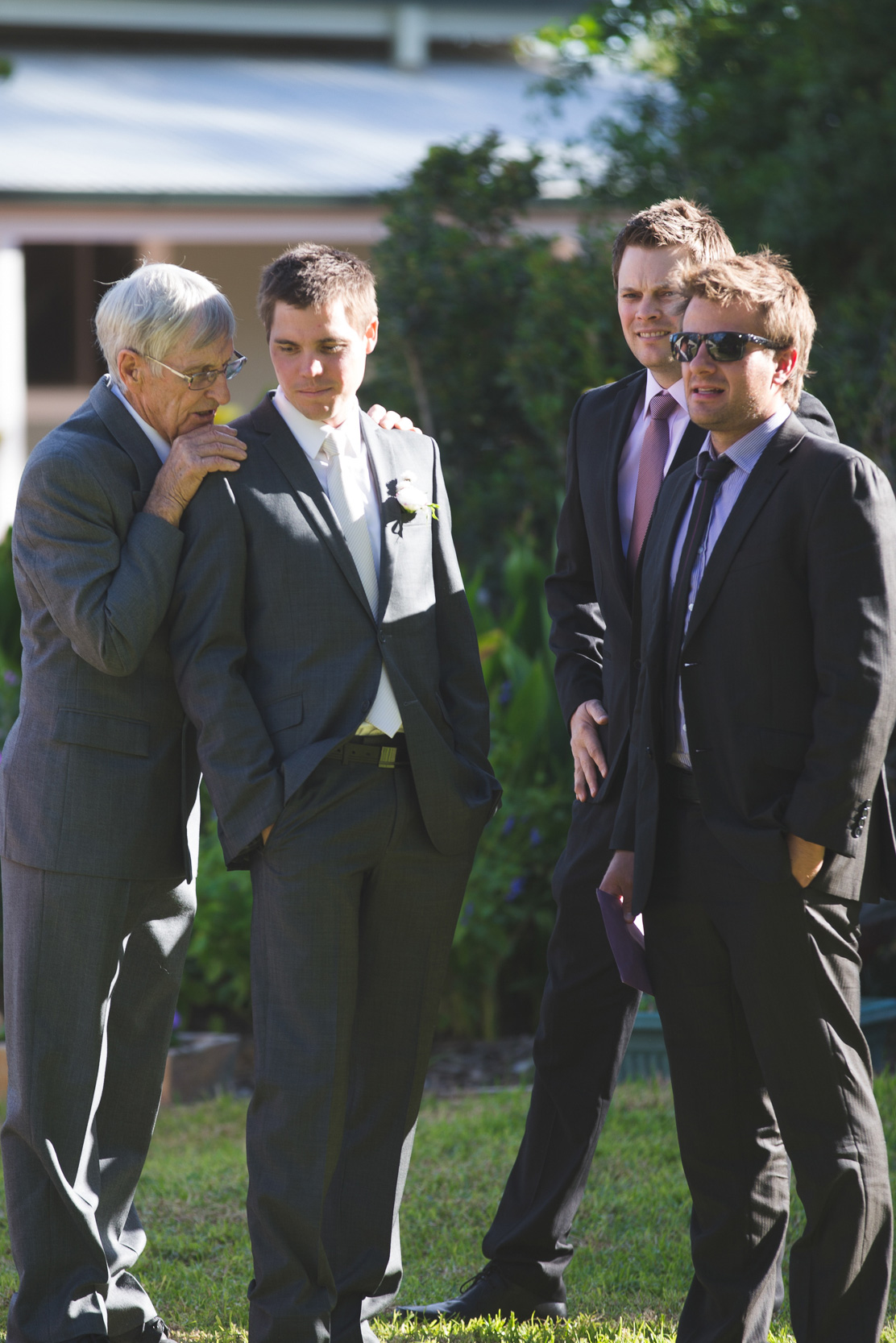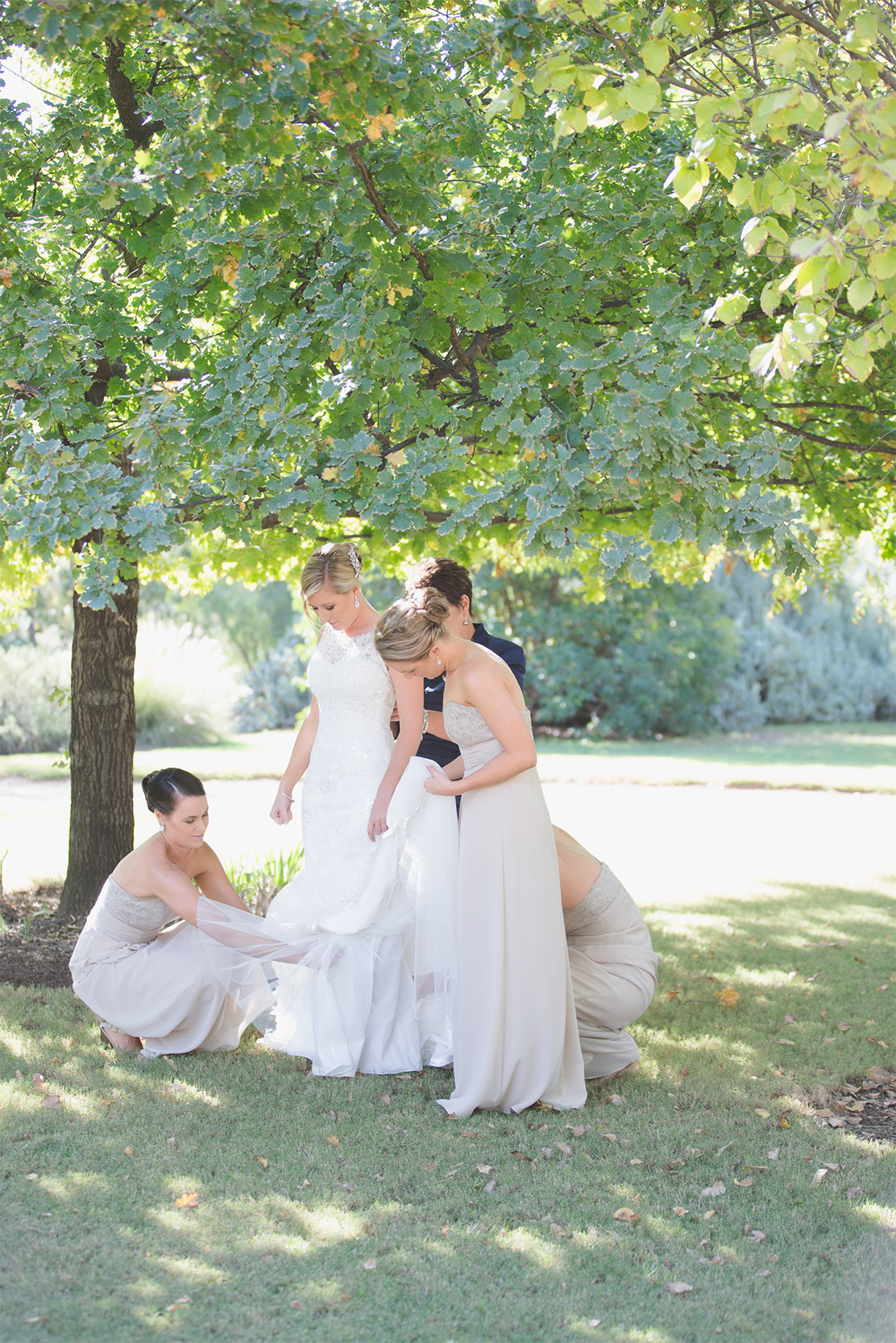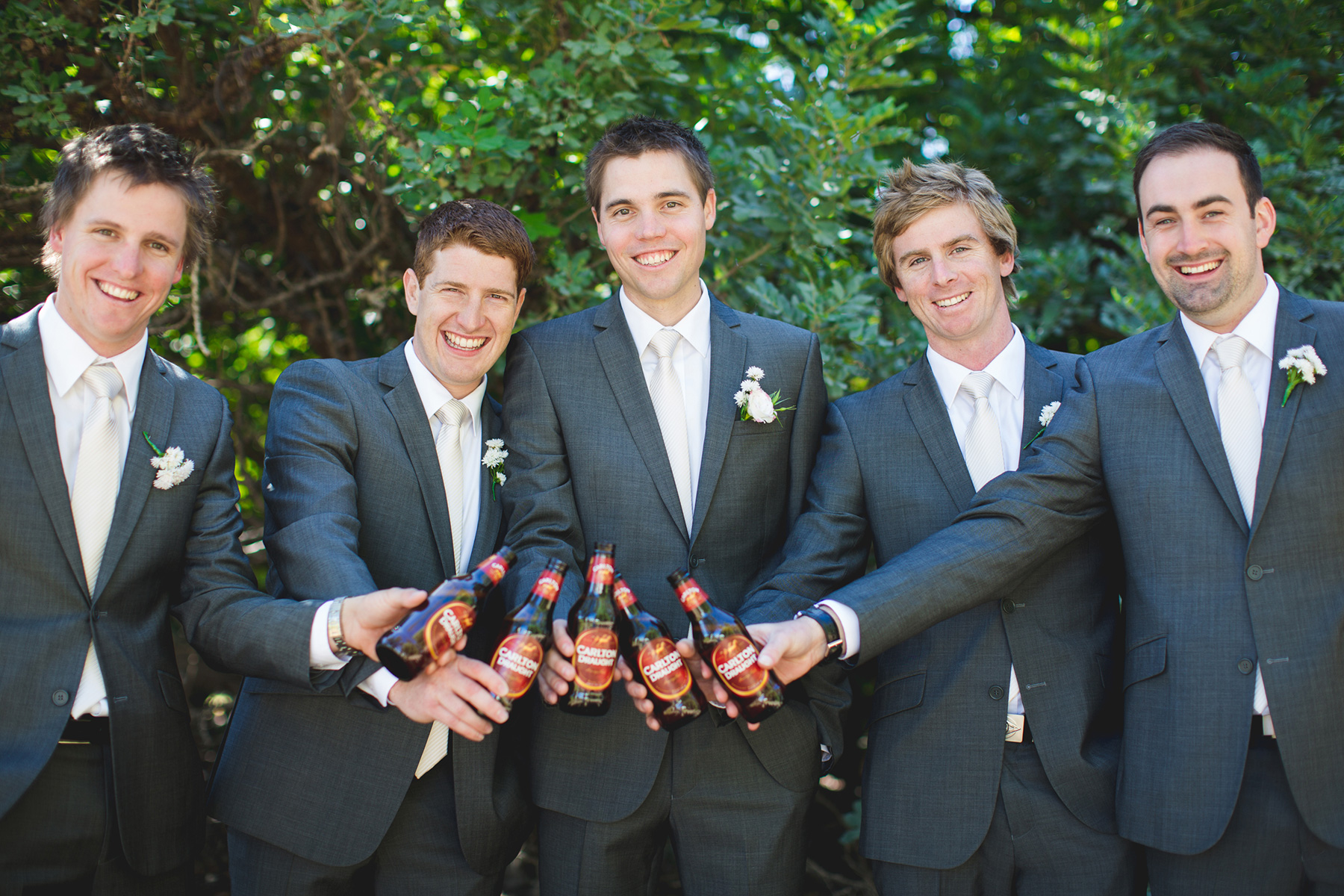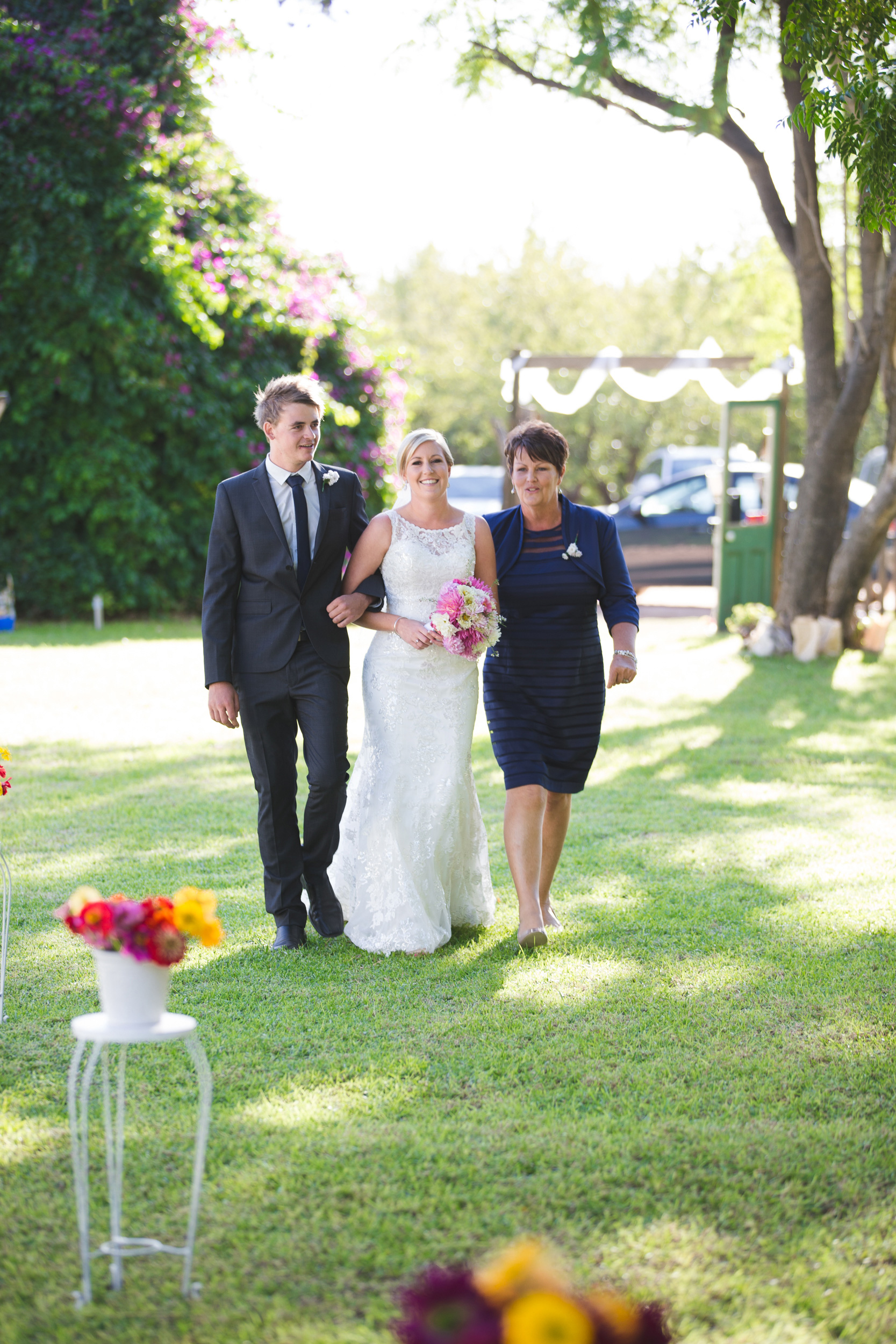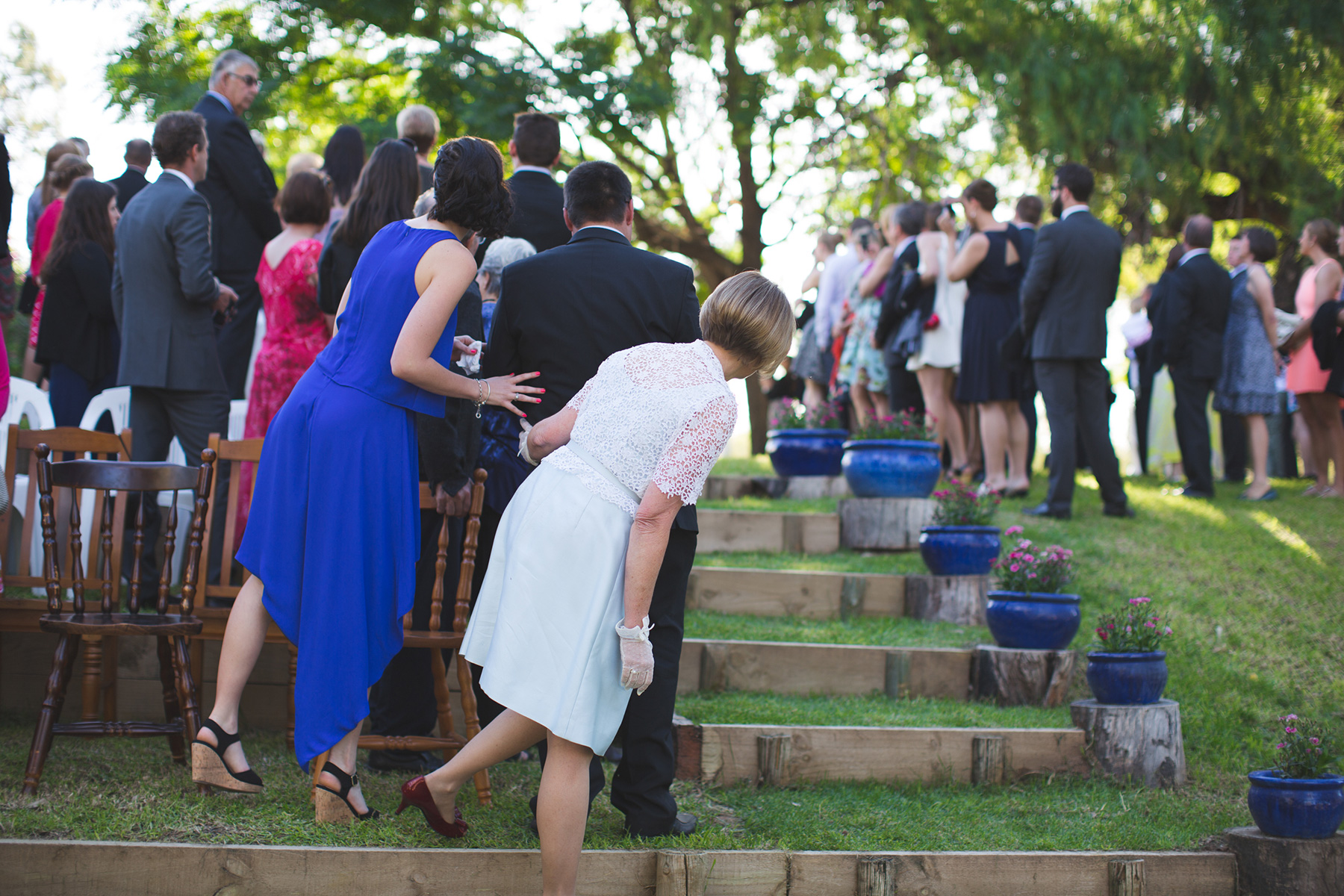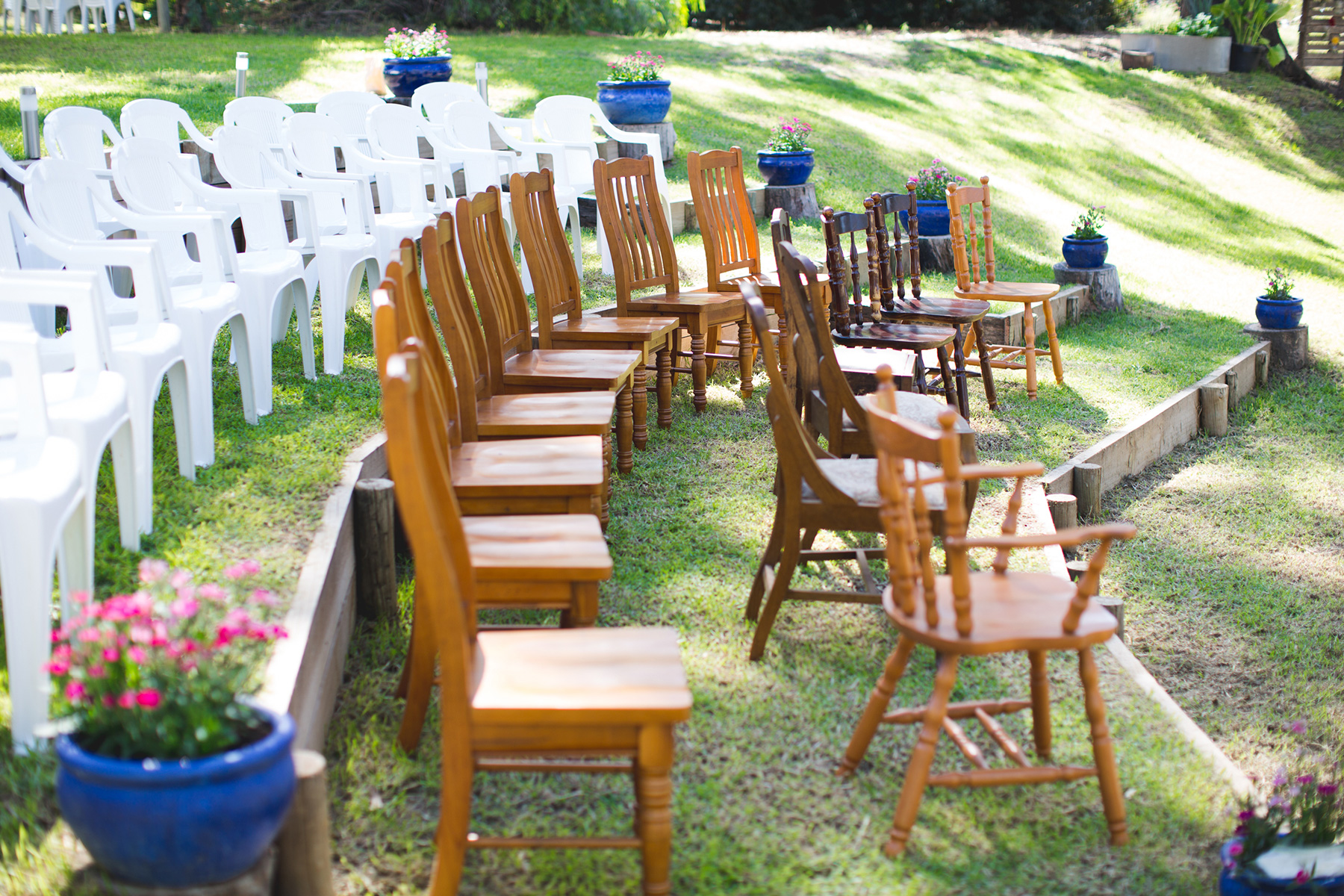 "Tom's dad transformed the ceremony venue in four months from scrubby riverbank to an amazing three-tiered setting," smiles the bride.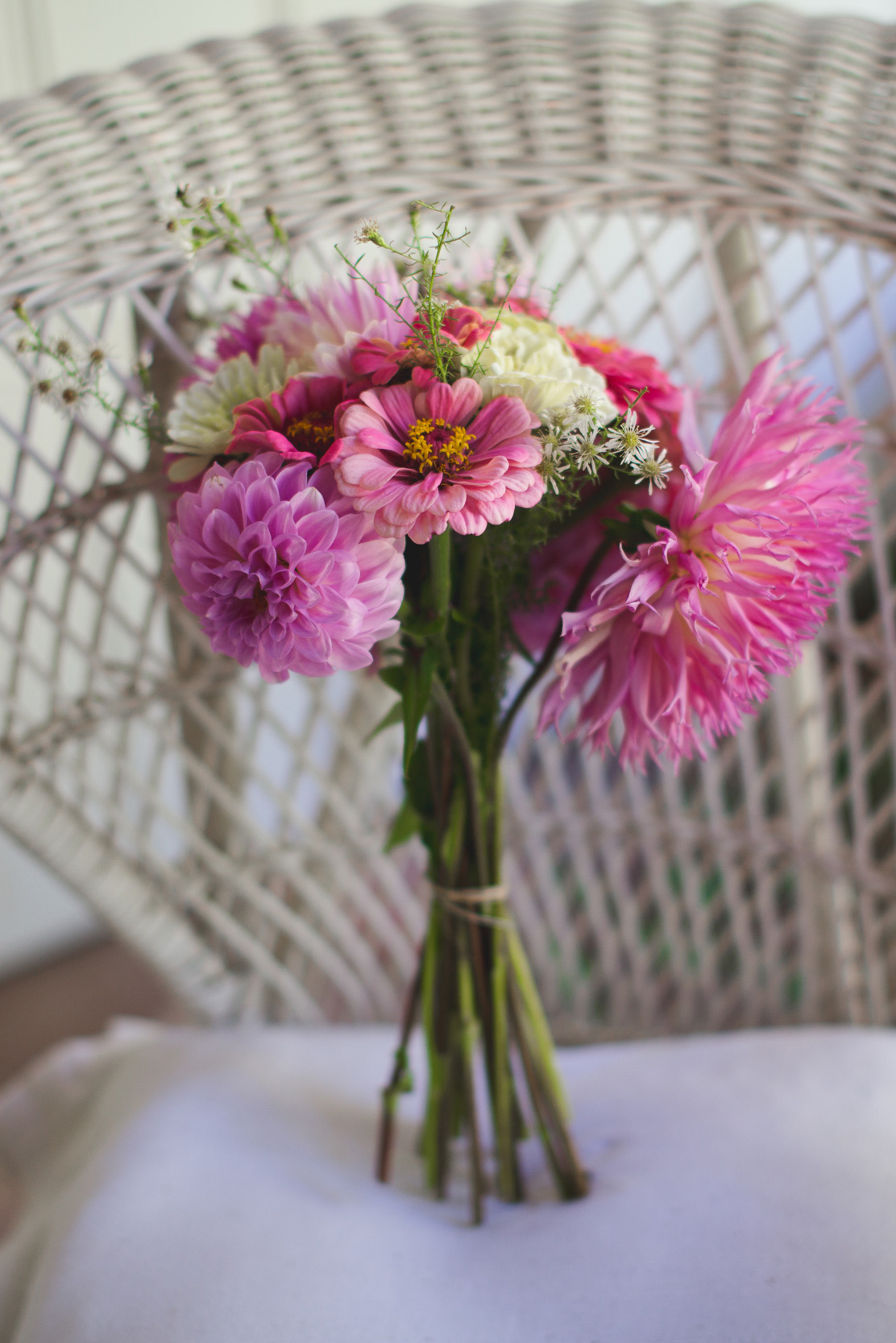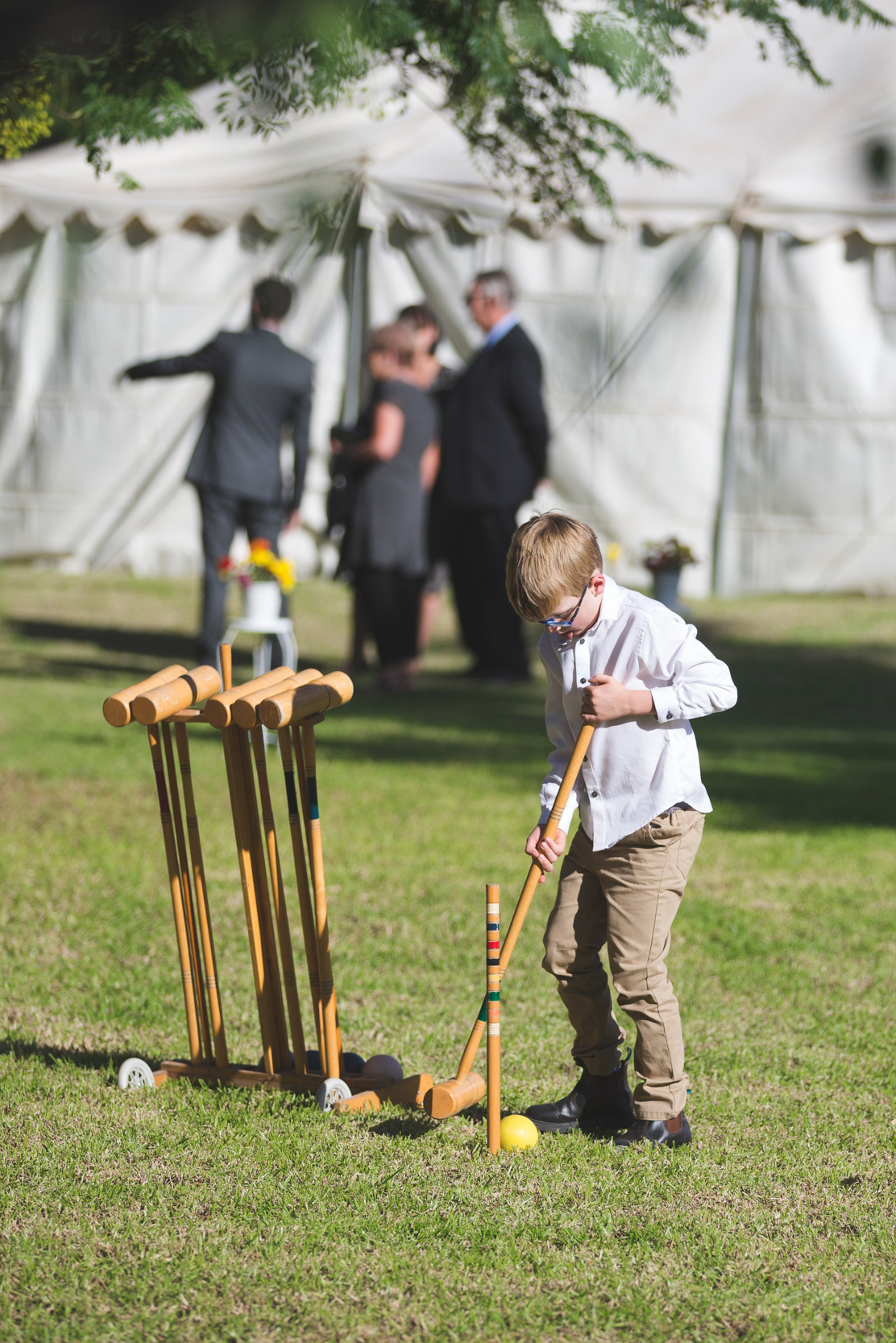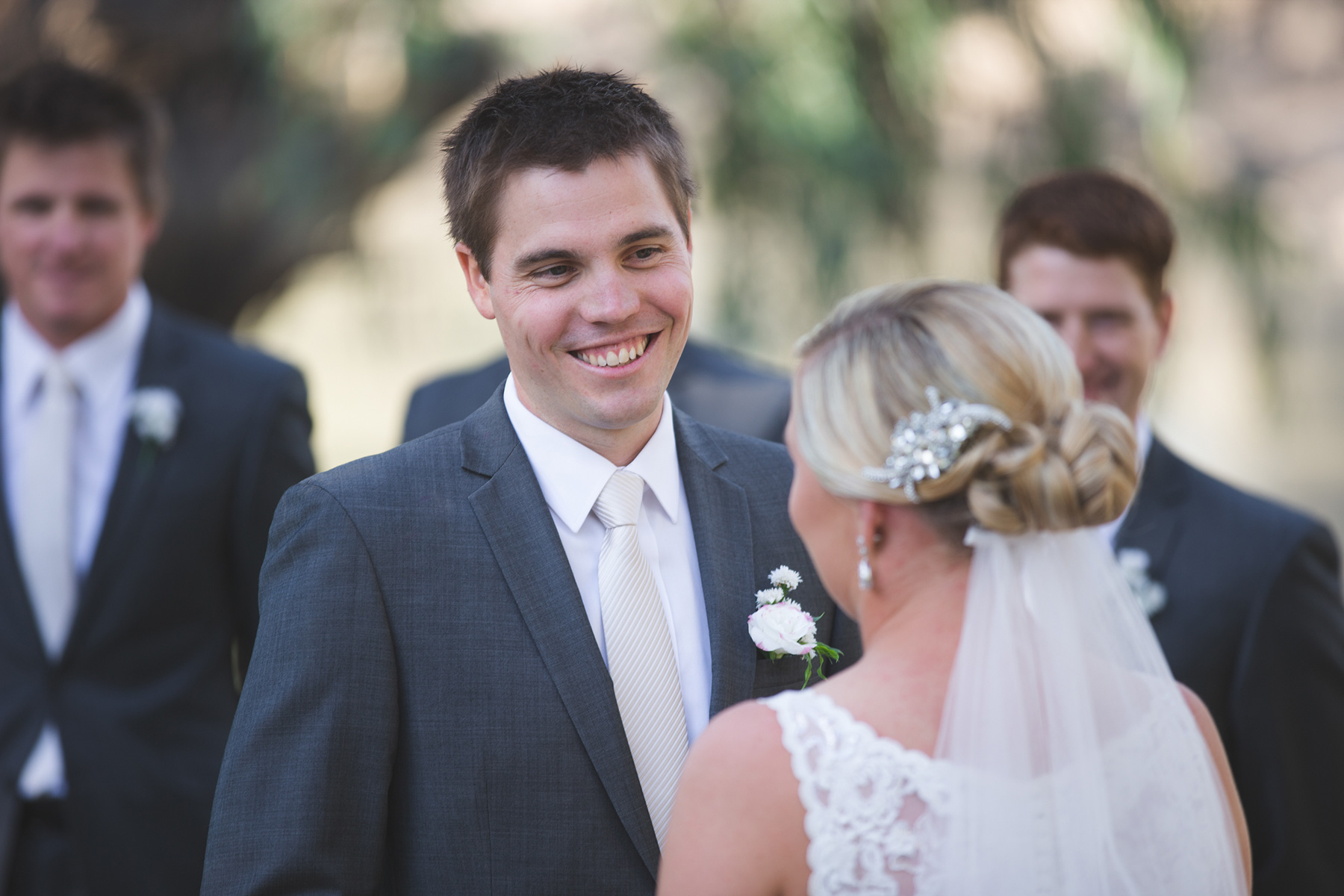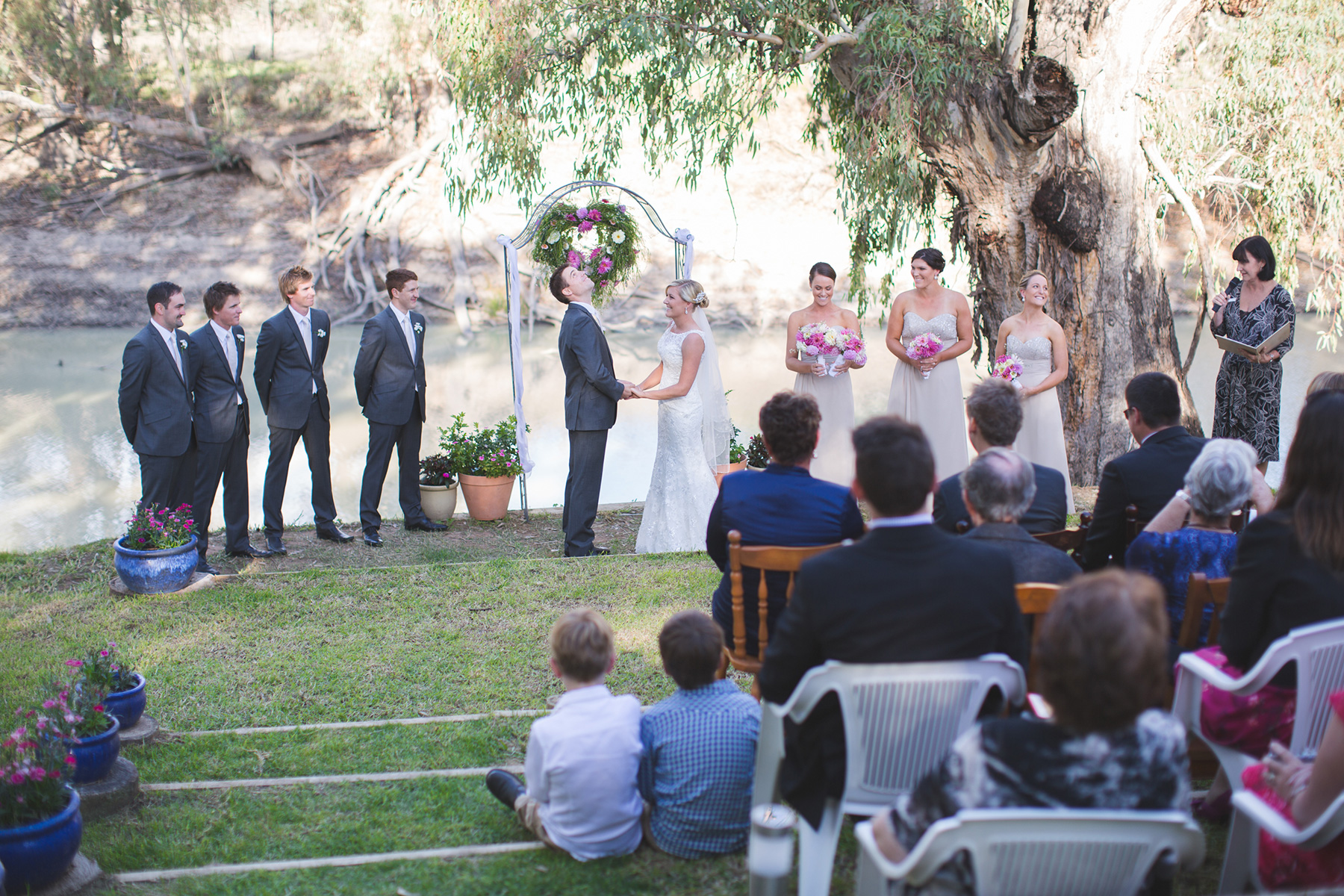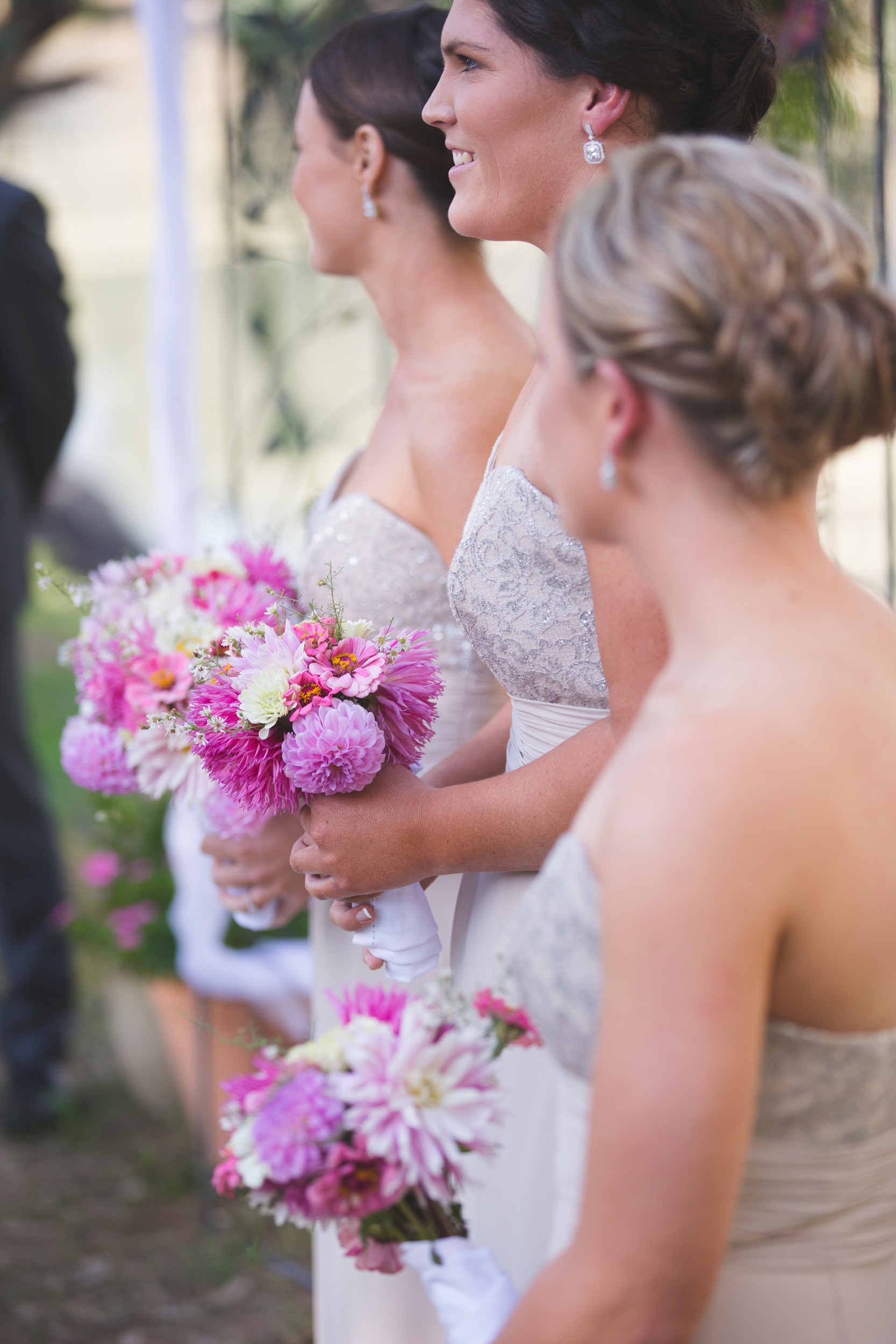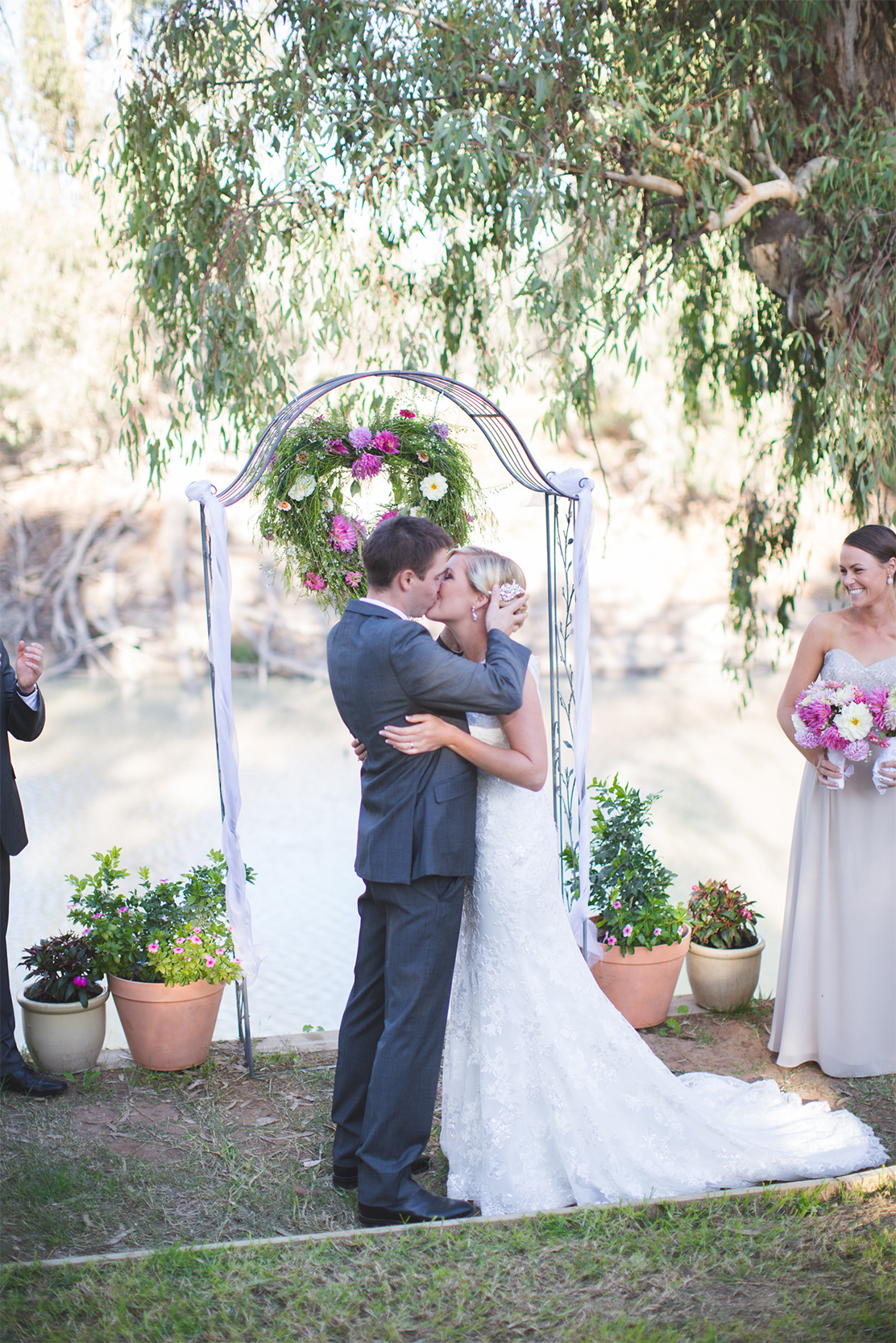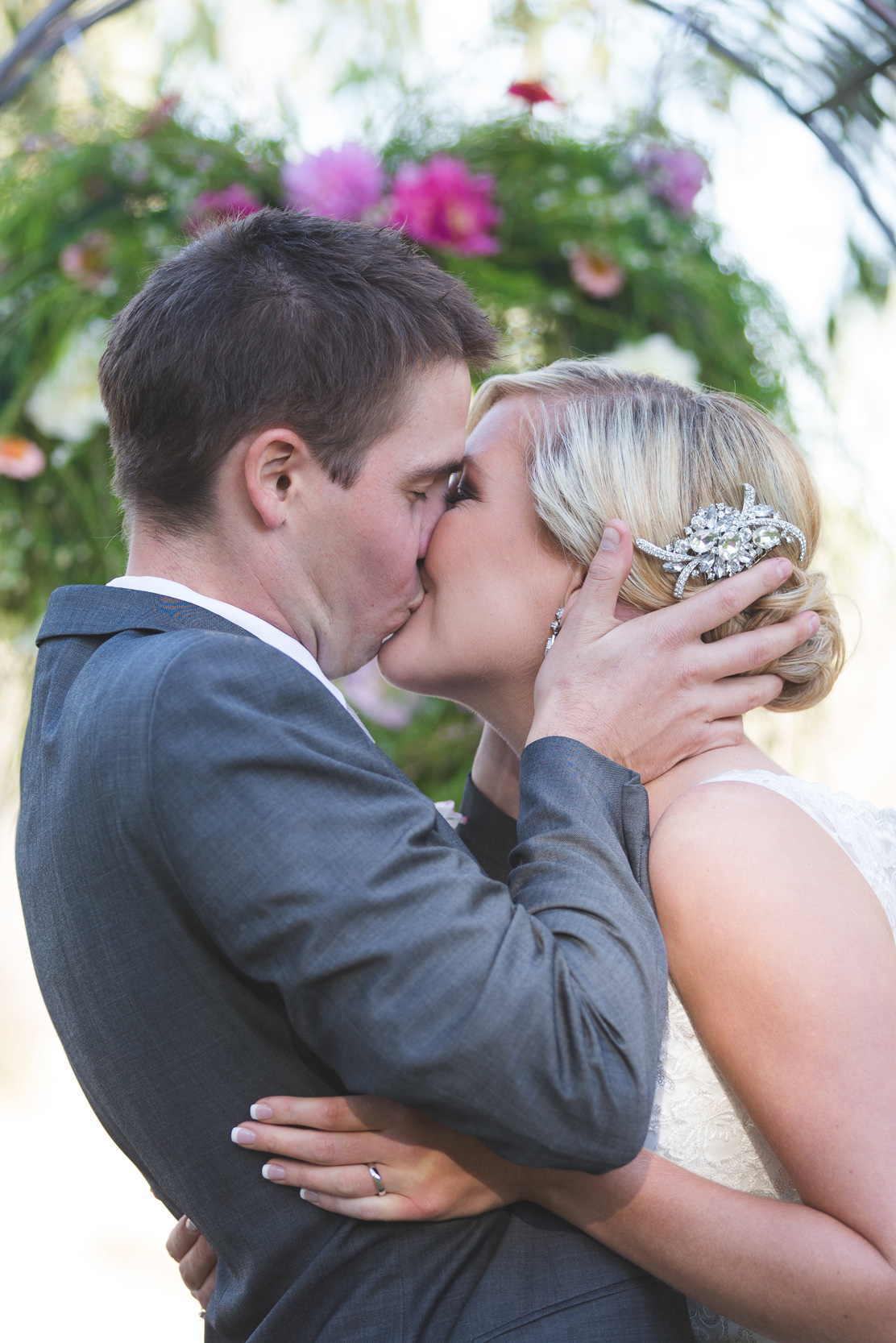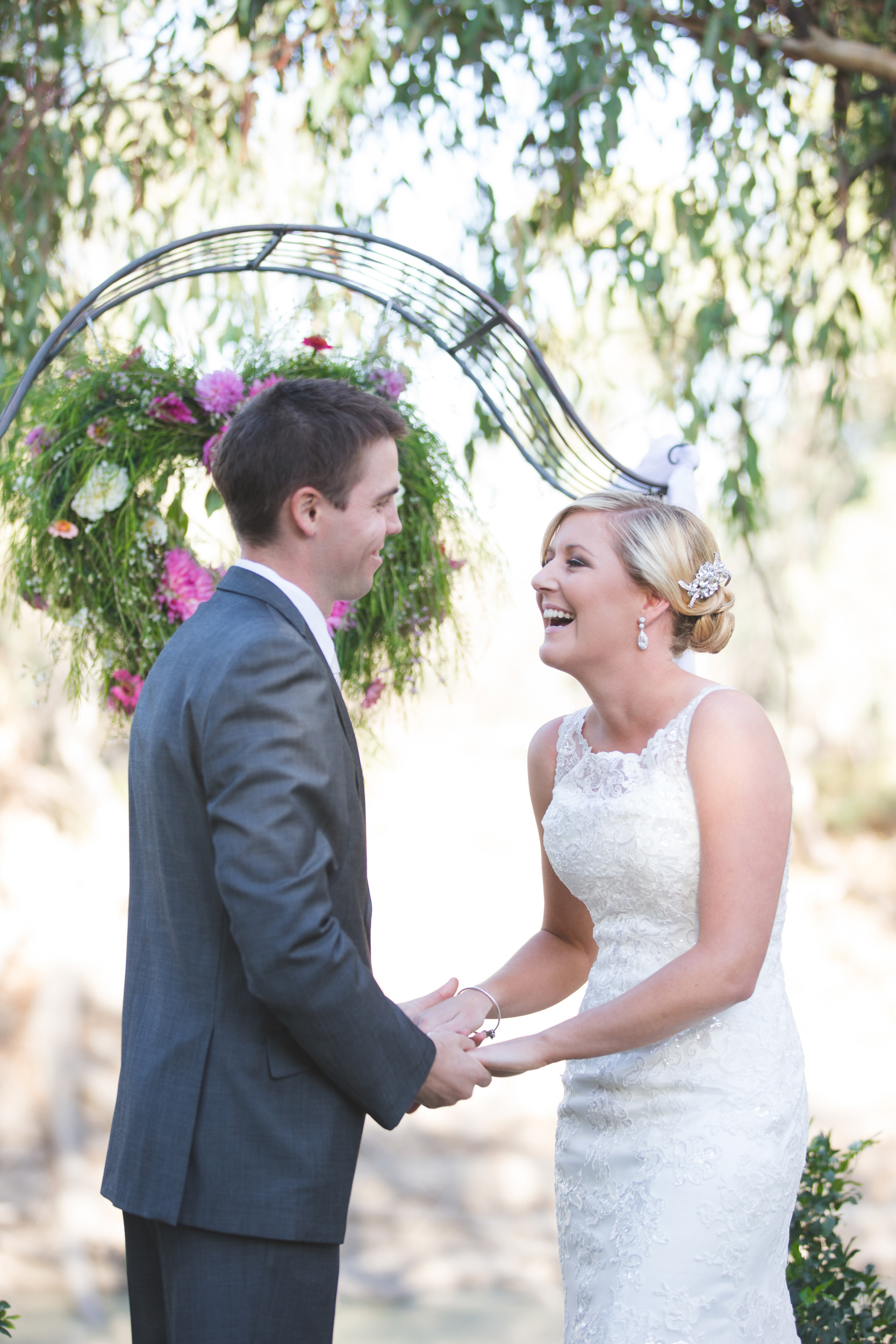 Of her fitted lace wedding gown Tegan says, "I love it, it's my favourite outfit and I'm continually thinking of places I can wear it again."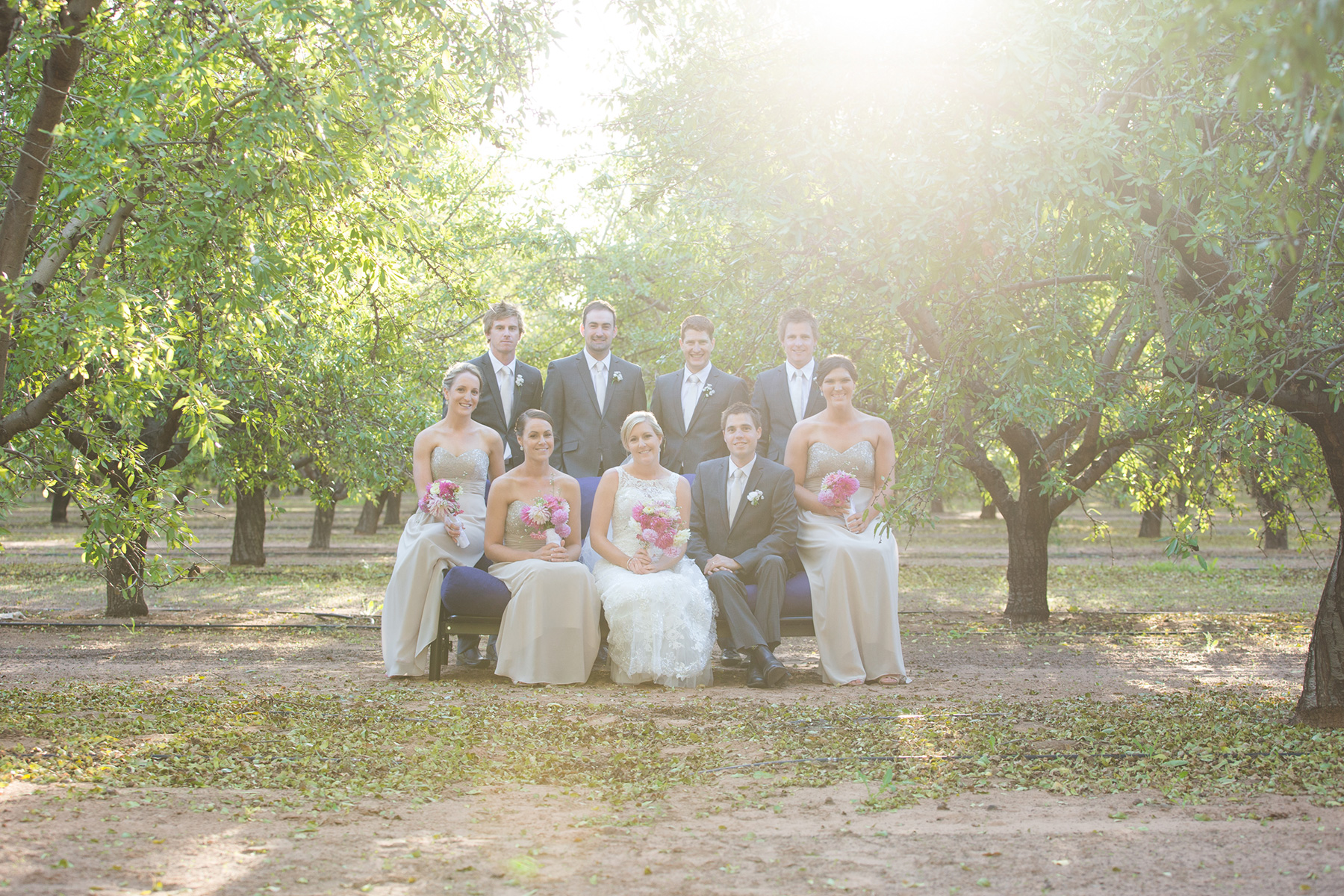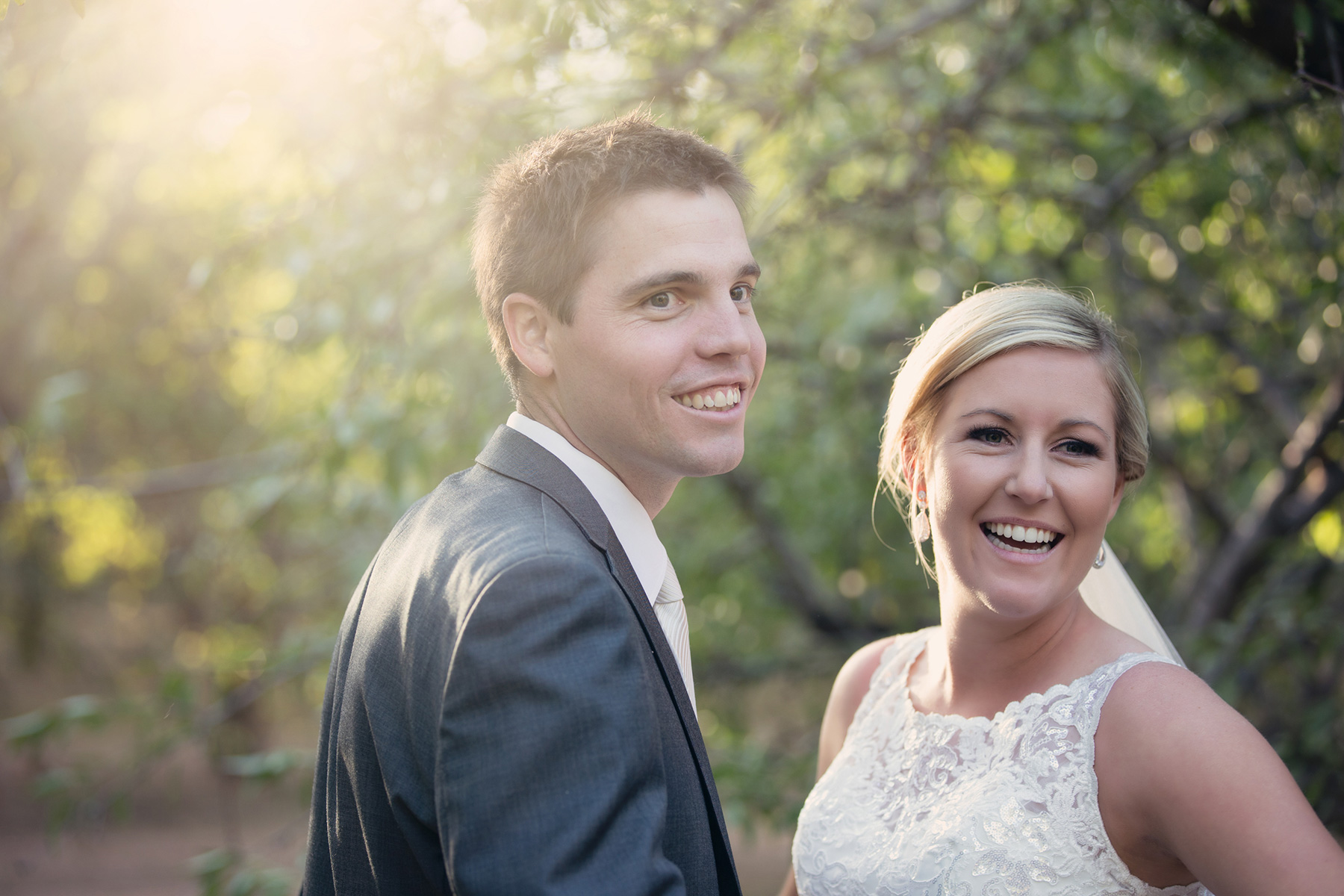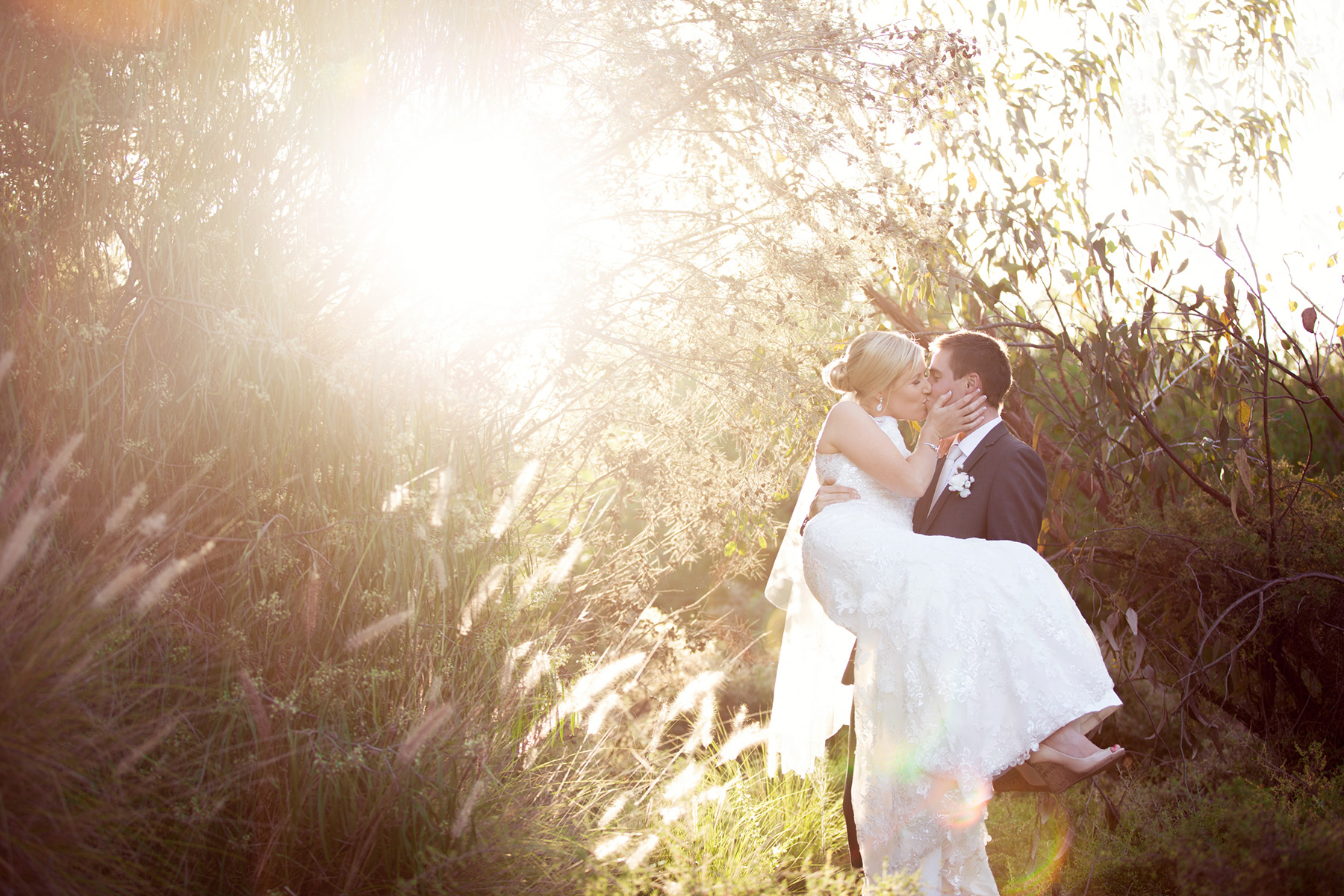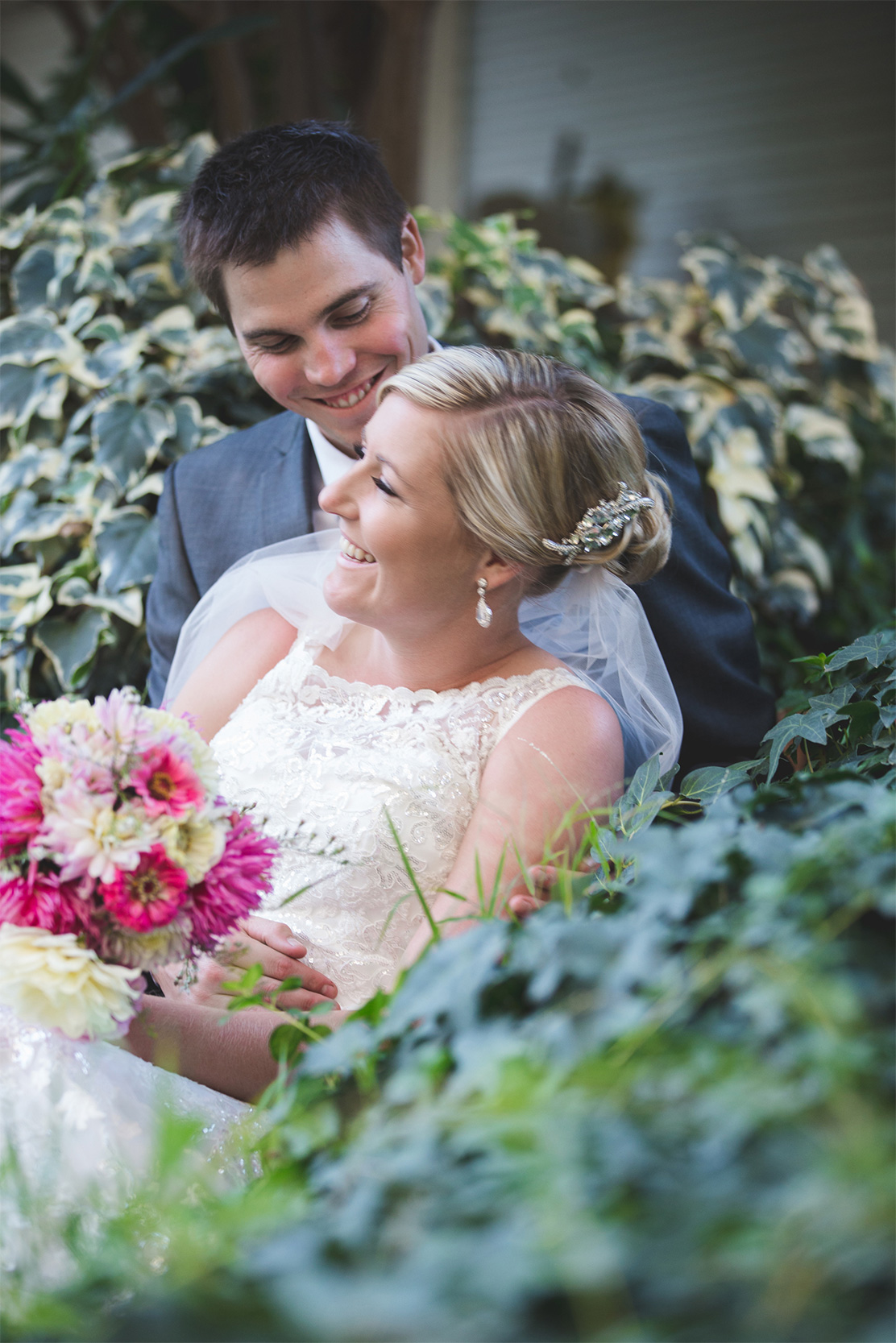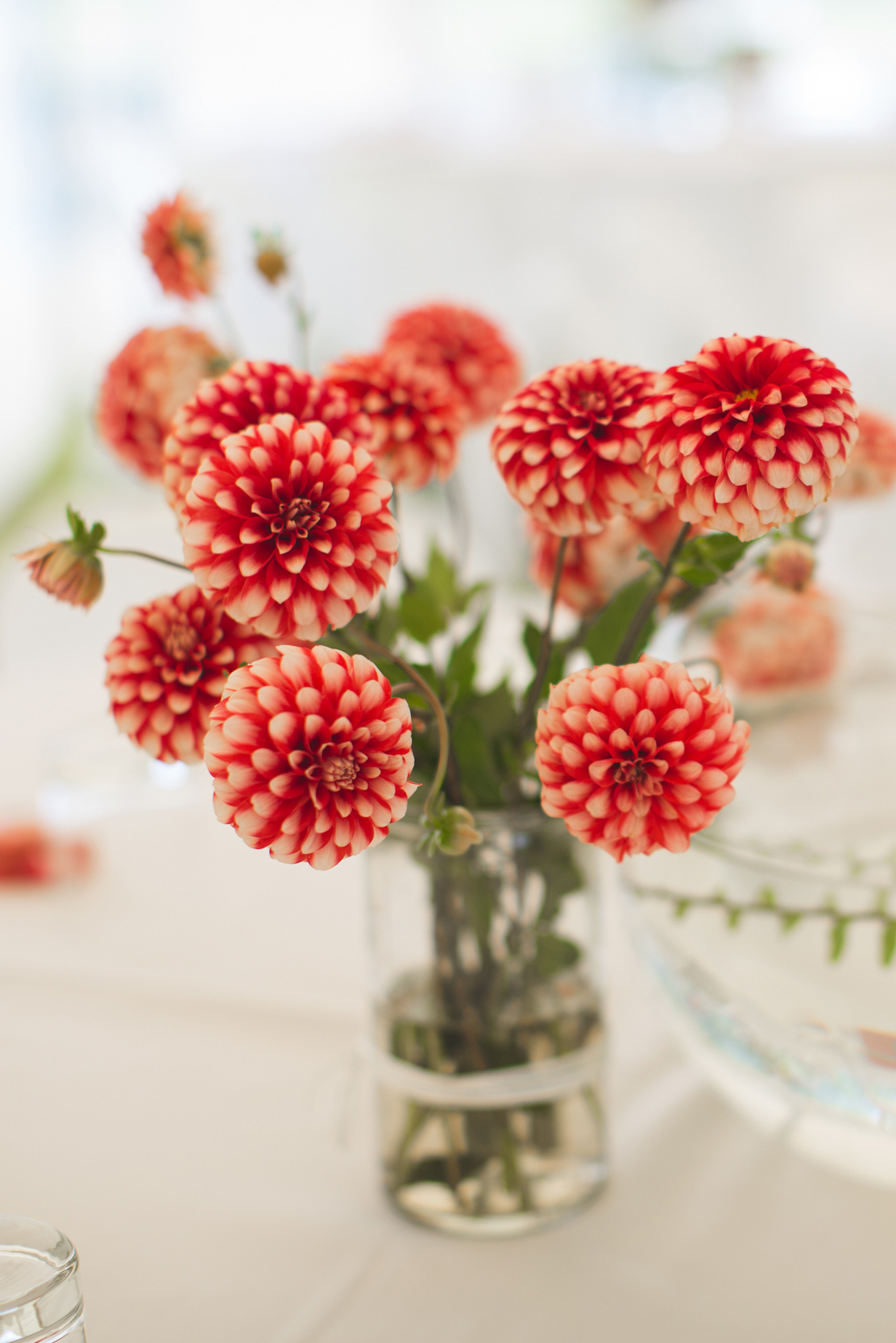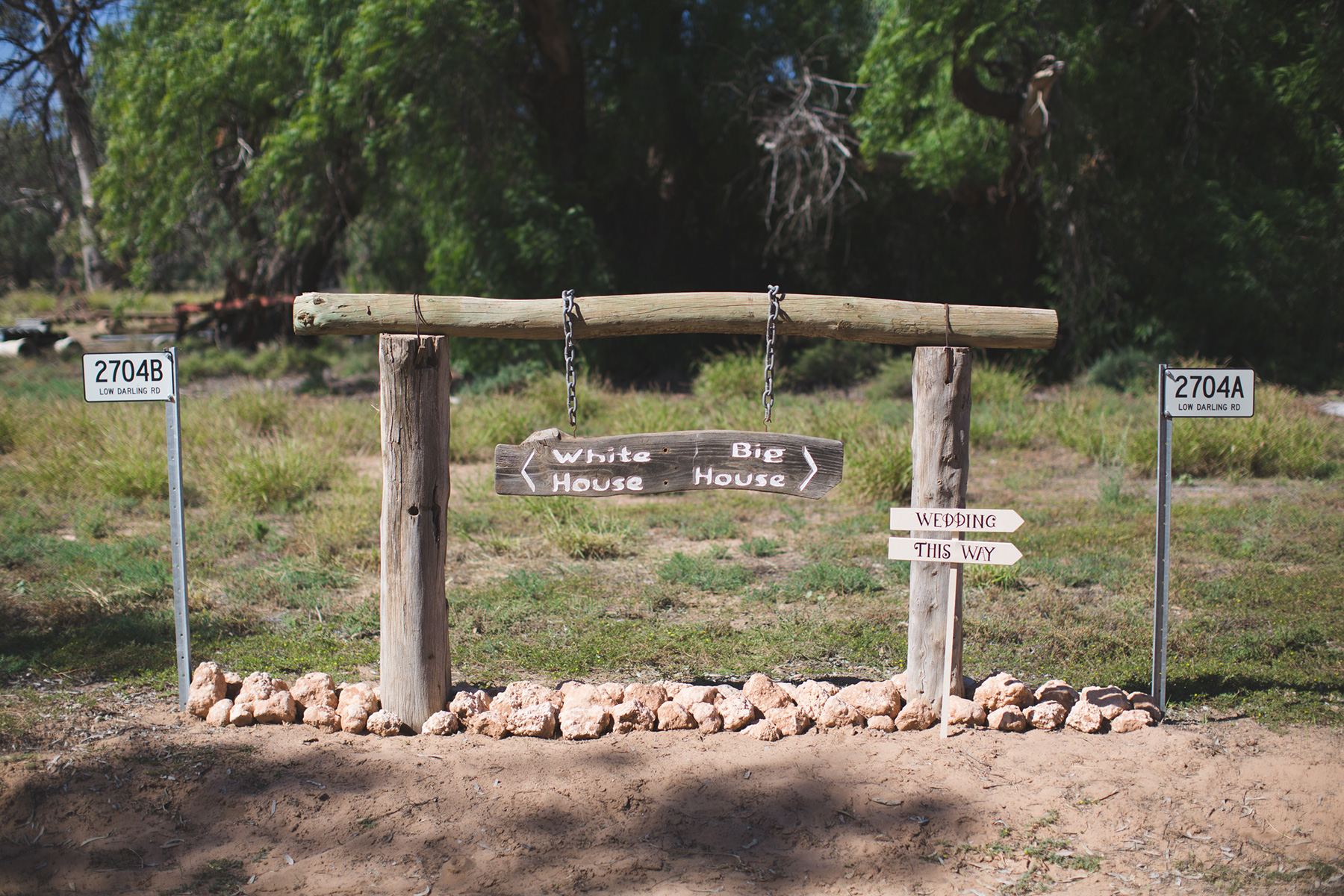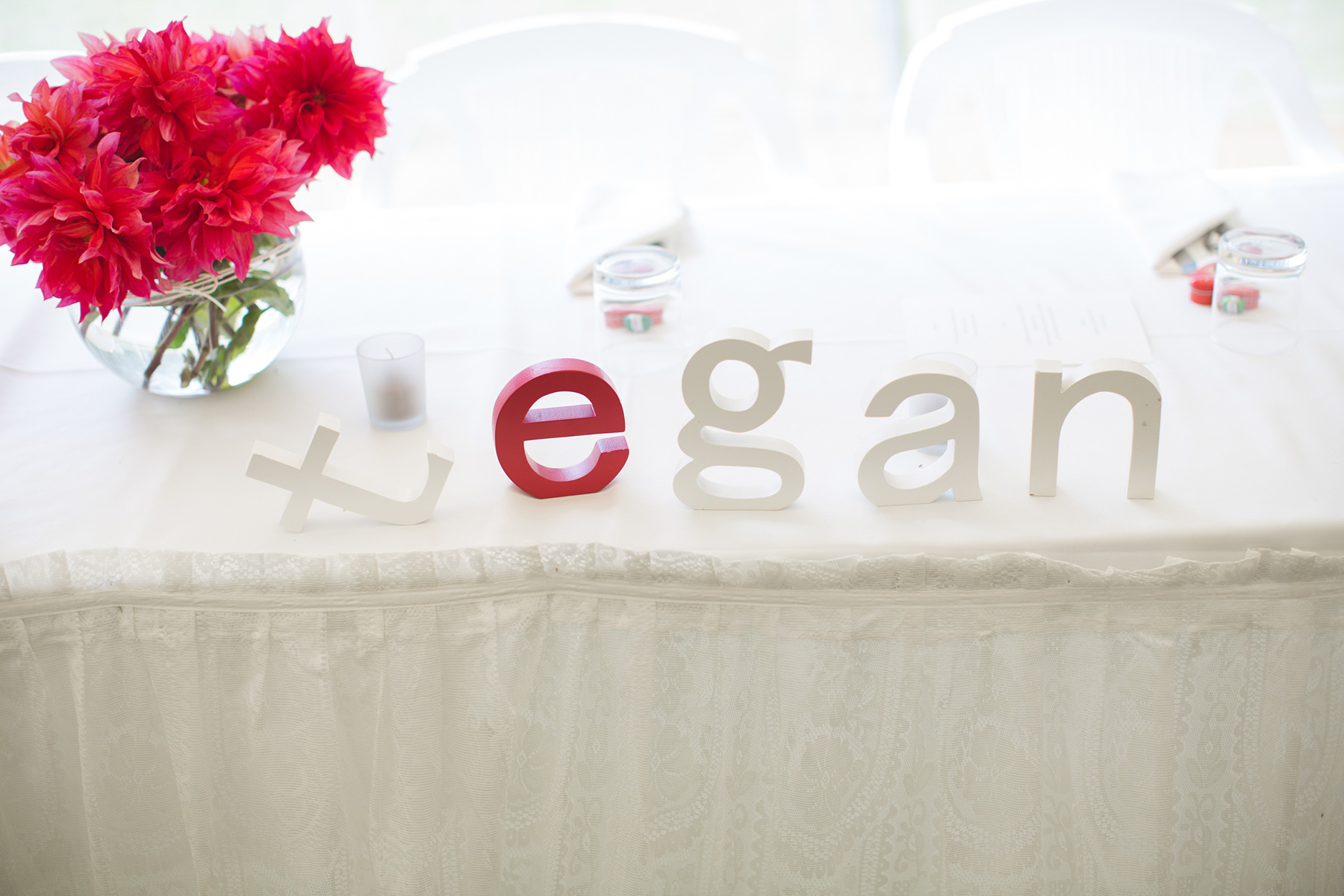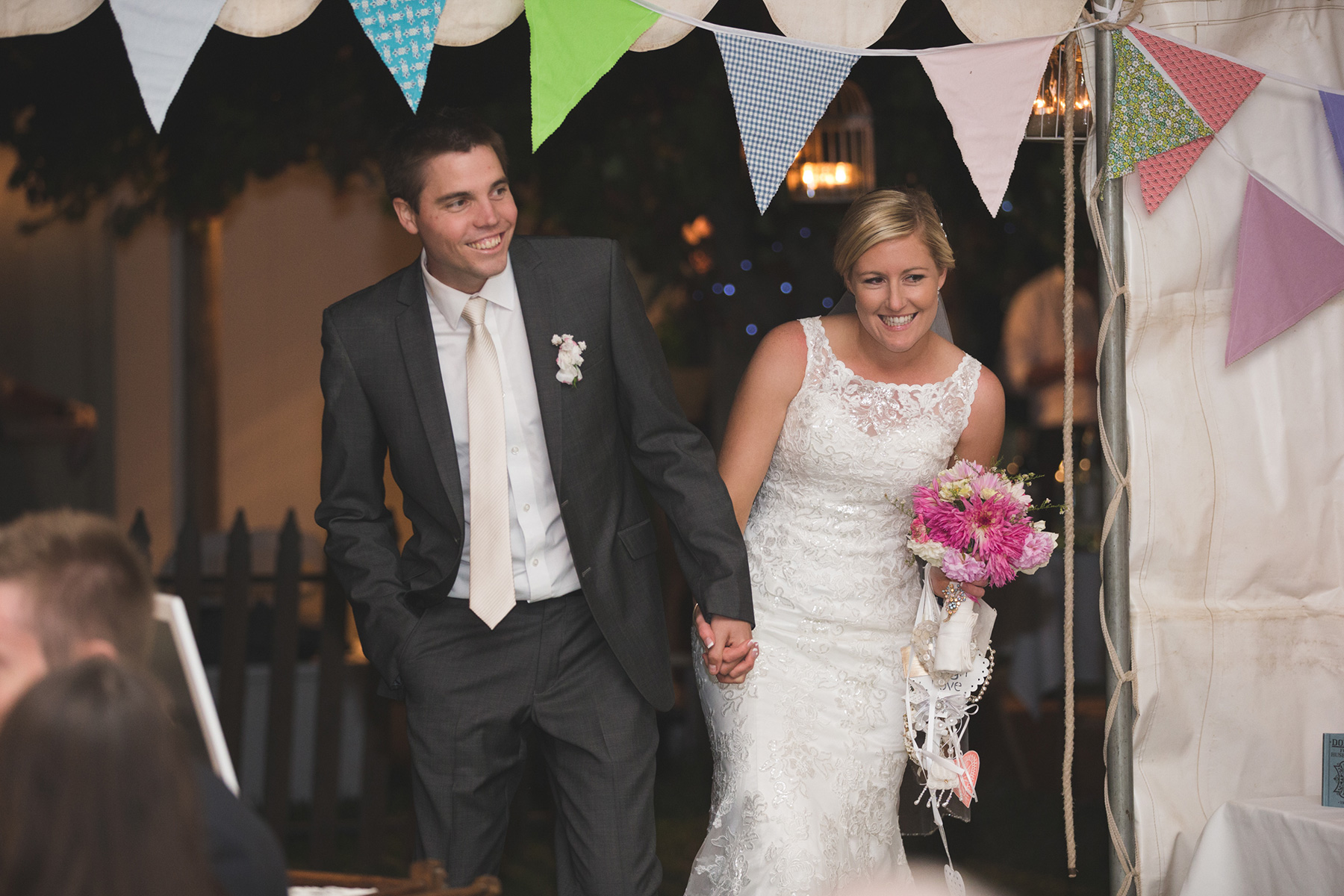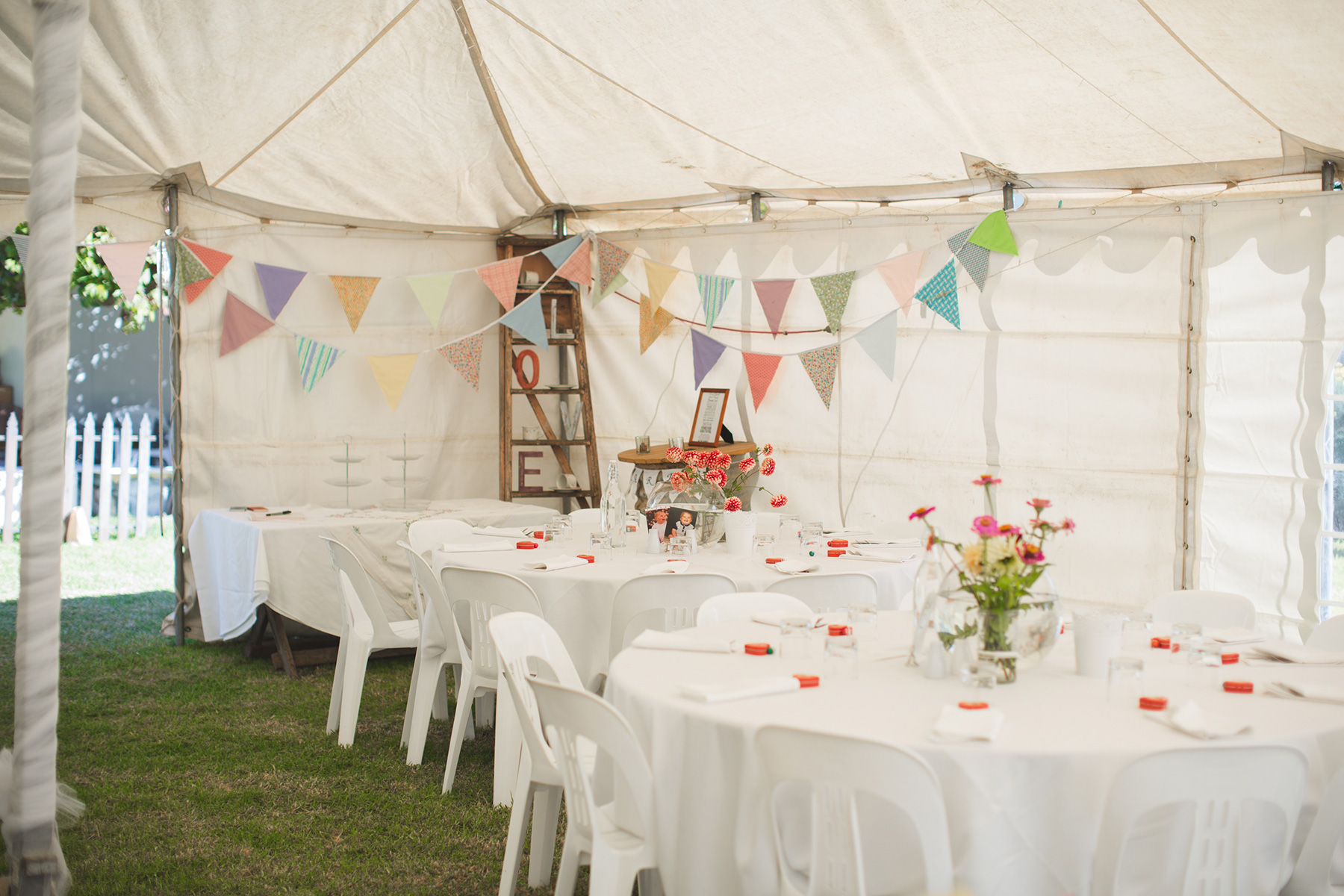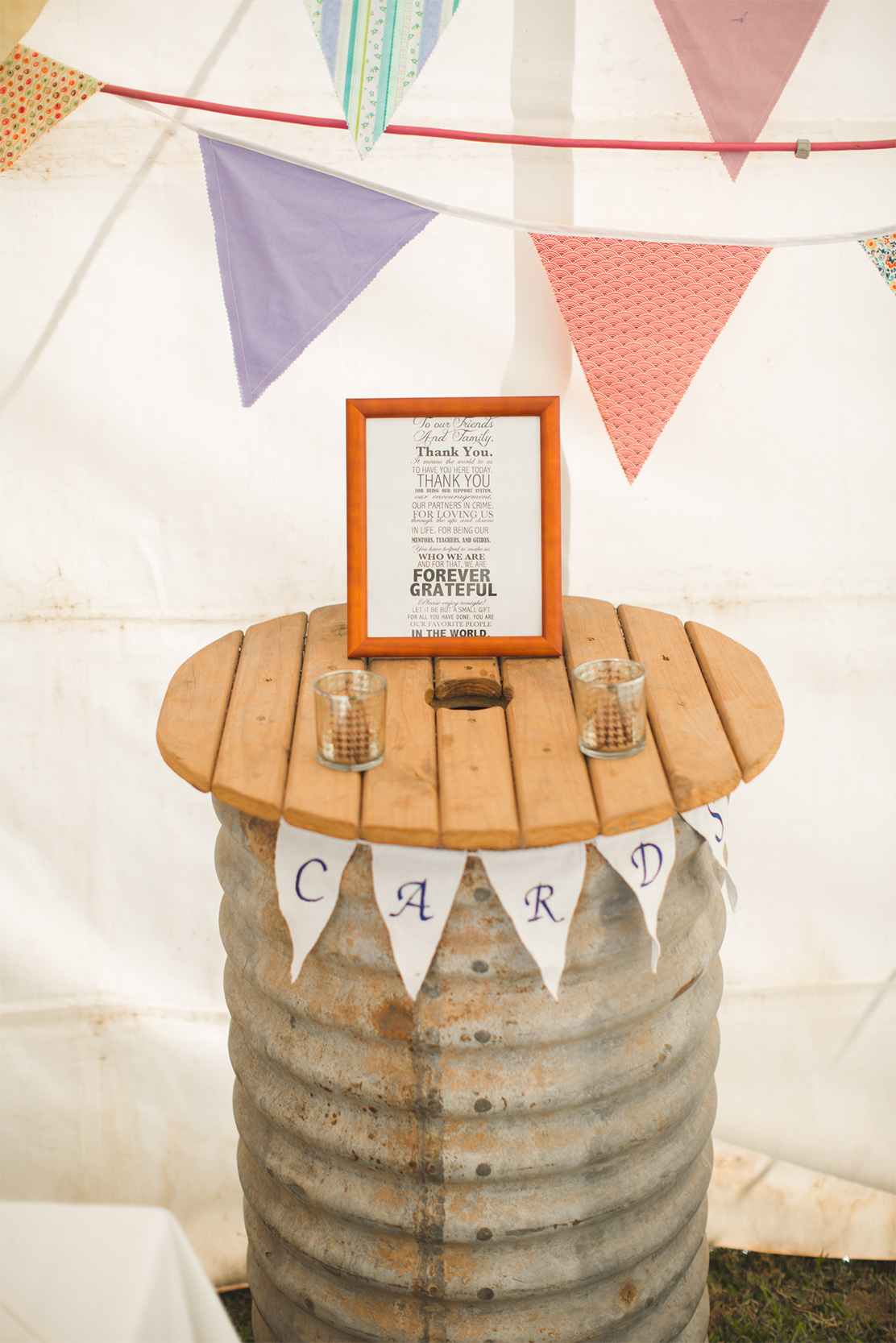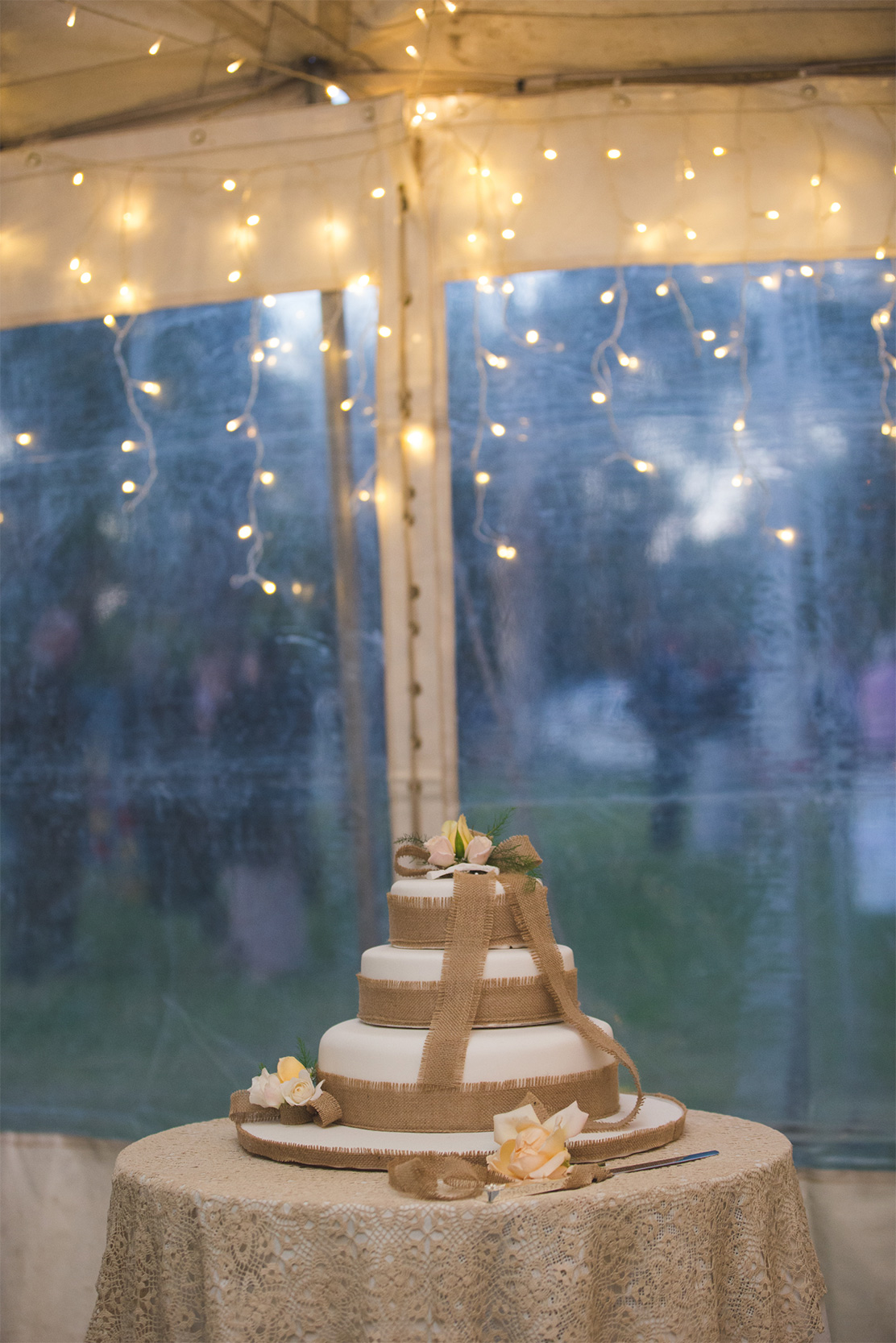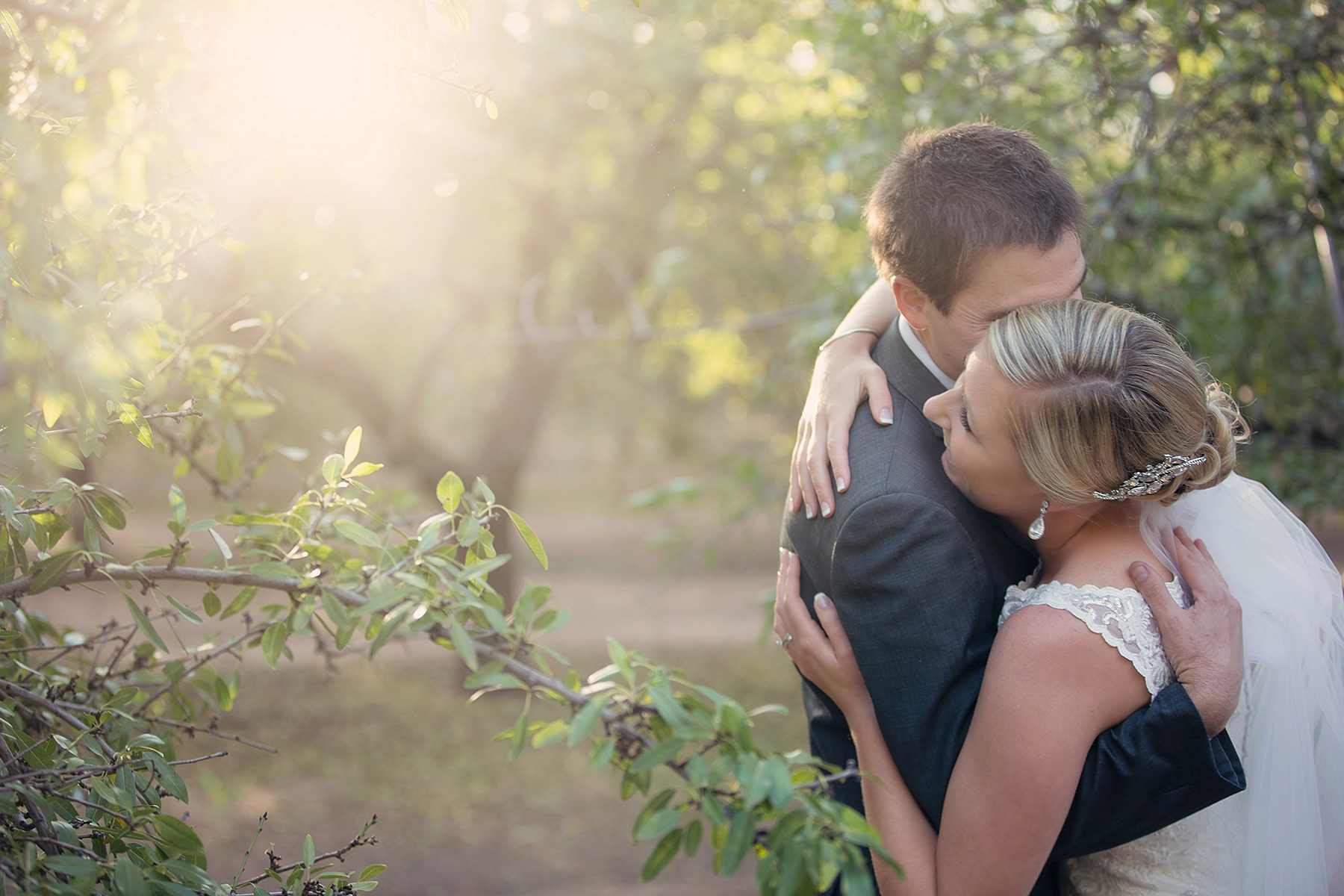 Using the cash they saved having a DIY wedding, Tegan and Tom honeymoon in luxury in The Maldives.
Photos courtesy of Attic Designs Photography
Featured Suppliers:
Bomboniere: Outback Almonds / Brides Accessories: Kate Ketzal / Brides Gown: Jenny & Gerry's Bridal World / Brides Shoes: Target / Bridesmaids Accessories: Kate Ketzal / Bridesmaids Dresses: Jenny & Gerry's Bridal World / Celebrant: Pam Nelson / Ceremony Music: Jeff Tynan / Entertainment: Jeff Tynan / Flowers: Bride's friend / Gift Registry: Wishing well / Grooms Attire: Peter Shearer / Grooms Shoes: RM Williams / Groomsmen Attire: Peter Shearer / Hair: Nikki's Hair Room / Honeymoon: The Maldives / Invitations: DIY / Makeup: Maquilleur / Photographer: Attic Designs Photography / Rings: Etherington Jewellers / Transport: Friends / Venue: Garston Station / Venue Decor: DIY / Wedding Night Venue: Wentworth Grande Resort