count: 0
final comp type:
latest ending comp date:
todays date: 2022-01-17 19:50:54
this is when the voting should NOT show
2022-01-17 19:50:54 -
Ask and you shall receive!
When Hope Roberts, 28, told boyfriend Dale Martin, 31, that chocolate, kisses and a diamond ring would make her feel better, she didn't expect him to pop the question. "Dale saw this as an opening, as the day before, he had picked up the ring," explains Hope. "He raced down to the study and I thought he was bringing back chocolate. He got down on one knee but it wasn't until he opened the box that I realised what he was doing."
The pair, who met when they were 14 and 17 respectively, married on August 2, 2014 with a black tie wedding. They cheeky vows were crowd pleasers for their 140 guests. "The ceremony was beautiful and both Dale and I had something I little bit funny in our vows for each other," describes Hope. "Mine was that I'd be the best pit girl I could possibly be and his was that I would get my horse with post and rail fence. Everyone had a little laugh."
Hope has given a special shout-out to her bridesmaids for their support. "Choosing the right bridesmaids can make or break it. I had my two best friends and they were so unbelievably supportive and everything was easy with them."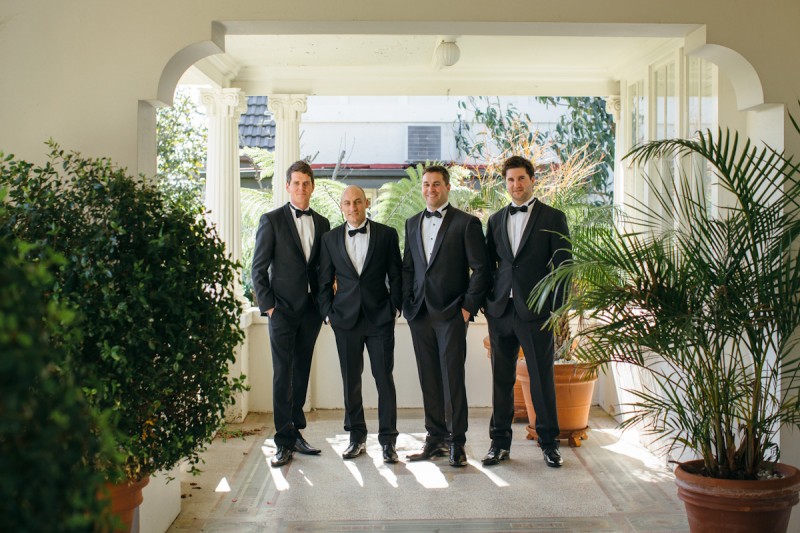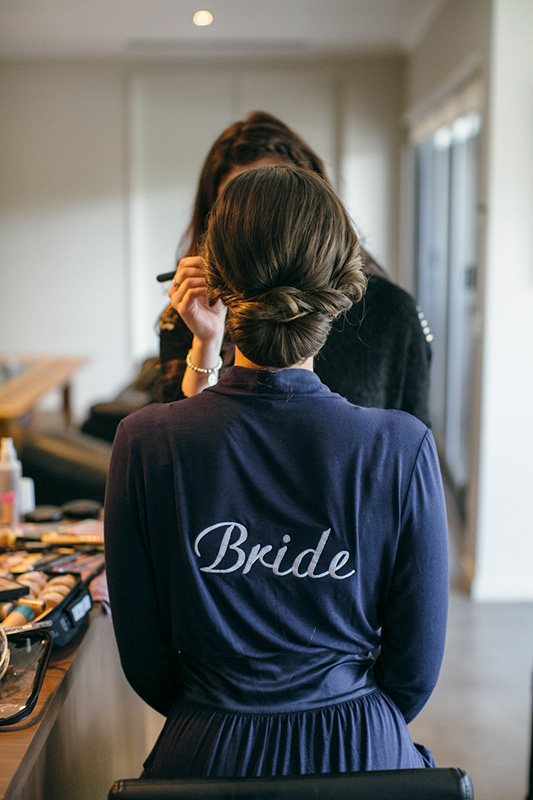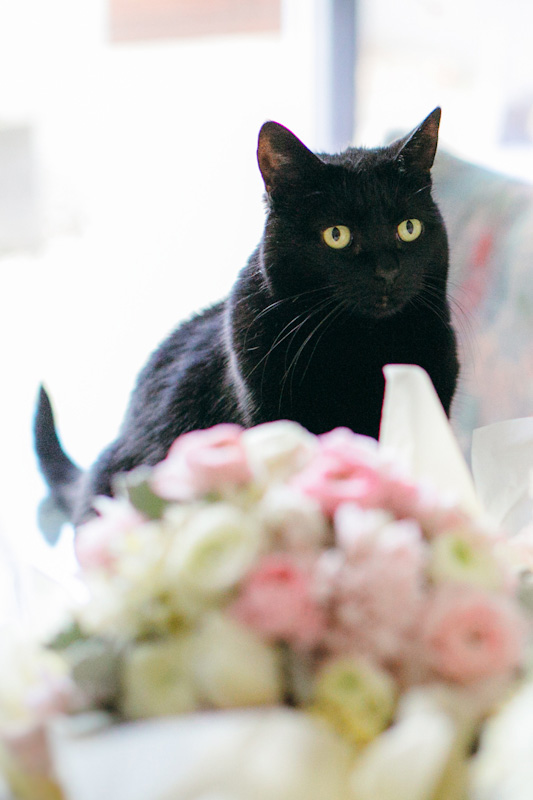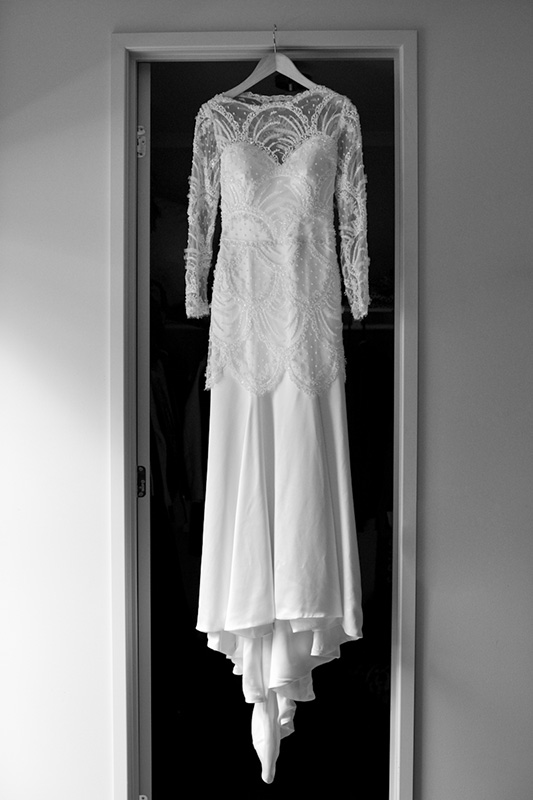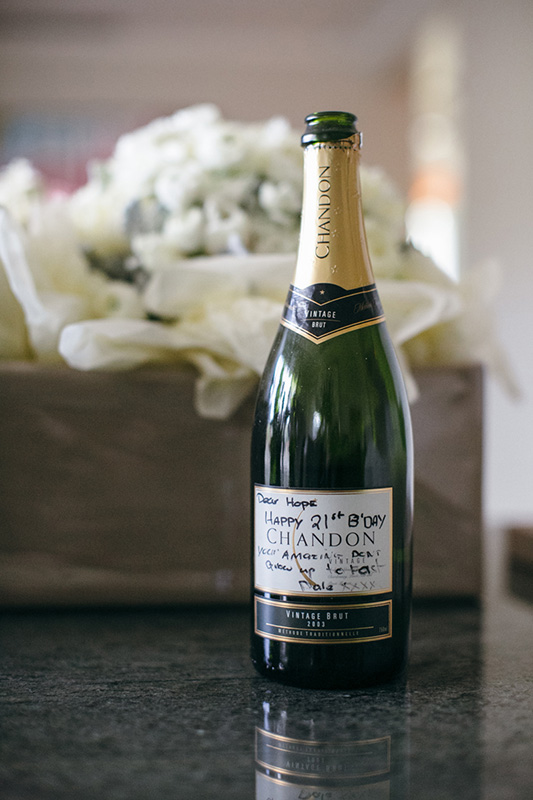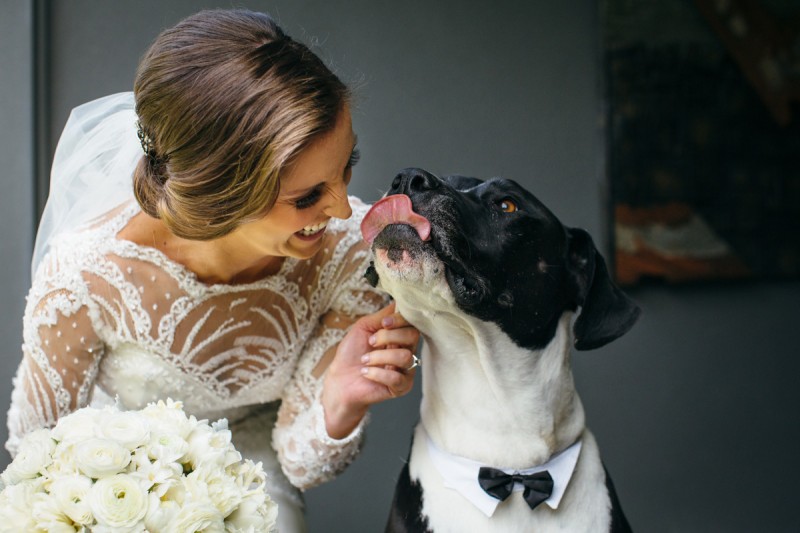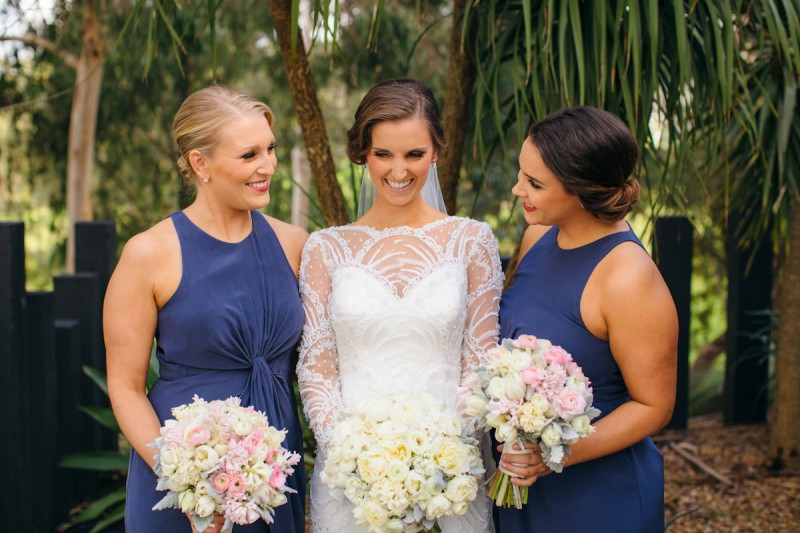 "My girls looked amazing in navy blue long dresses," says Hope of the Zimmerman gowns.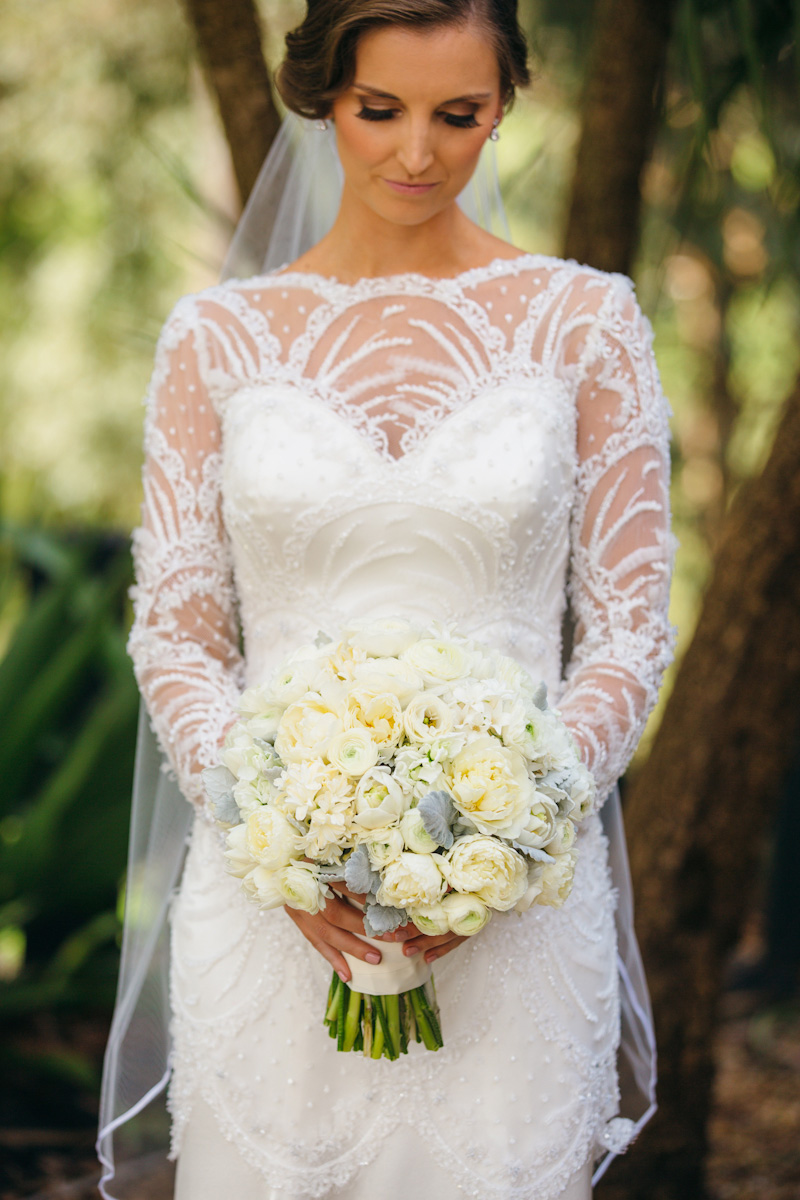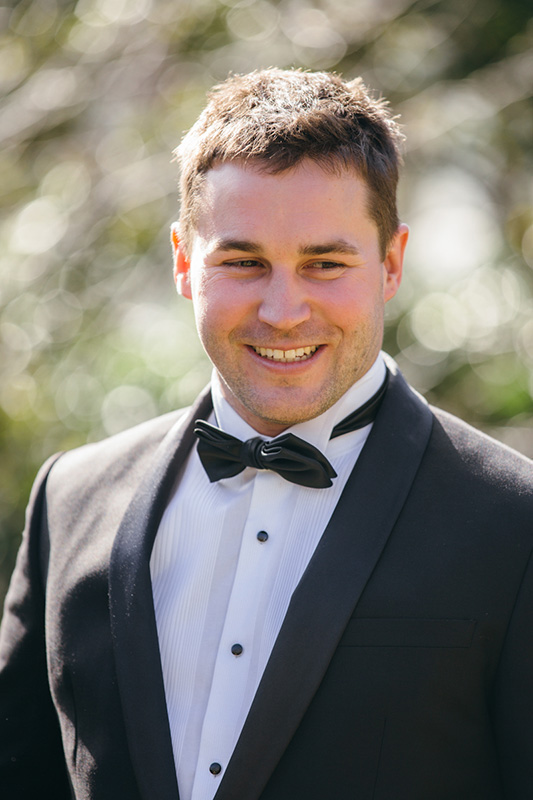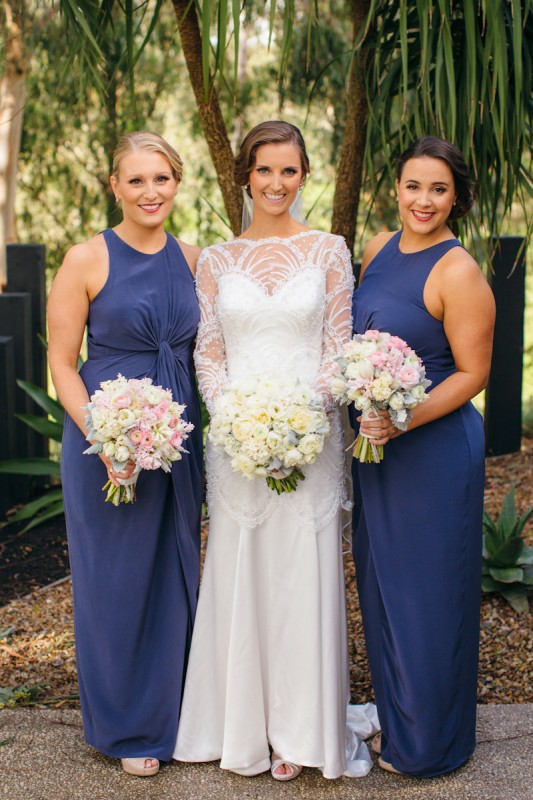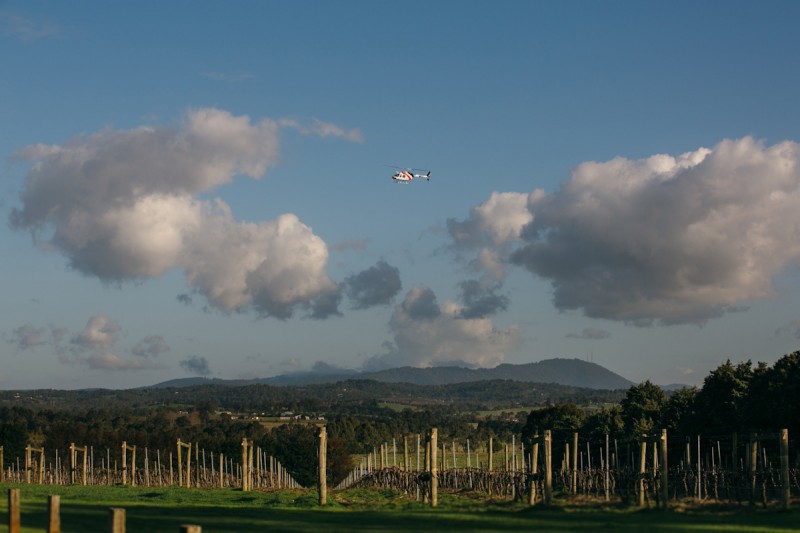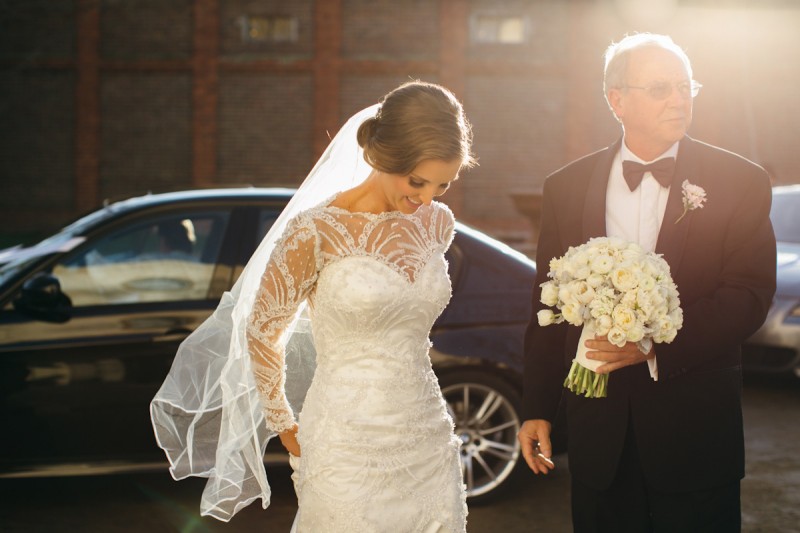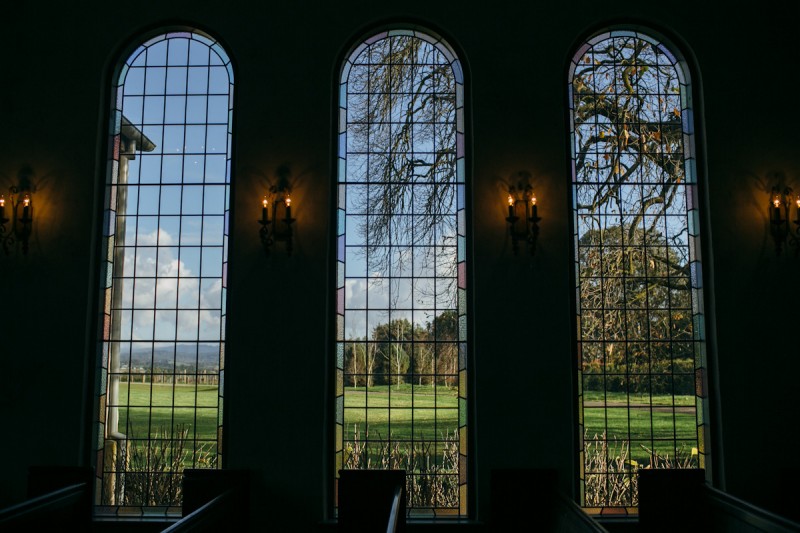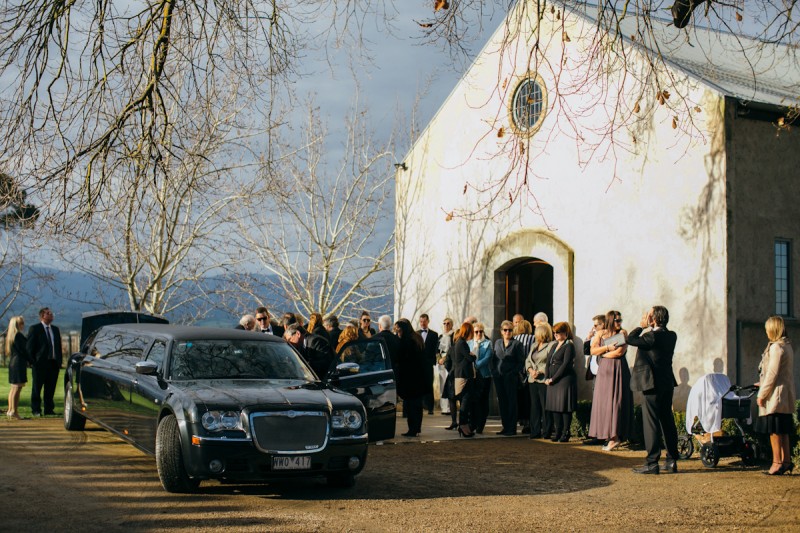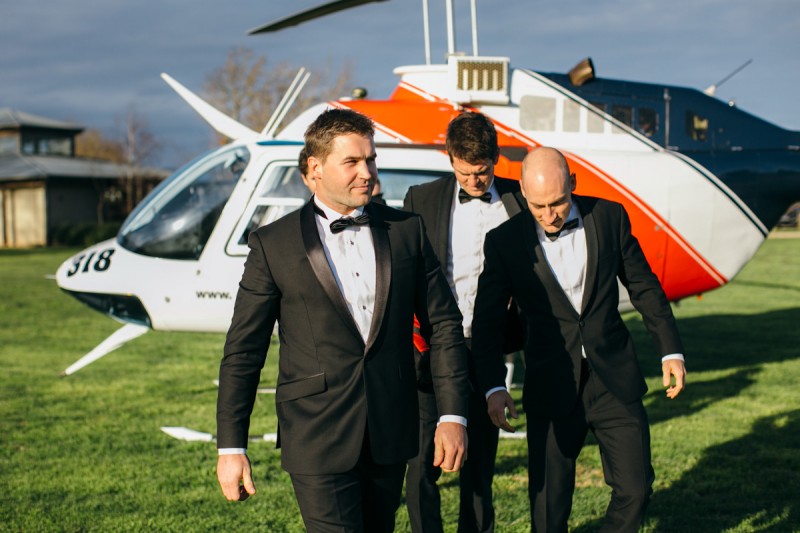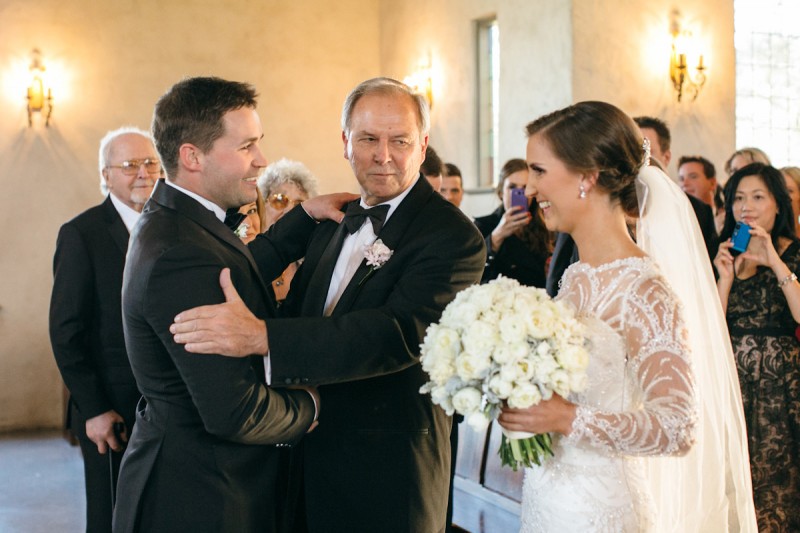 While Hope arrived by traditional limo to the ceremony, Dale flew in on a chopper!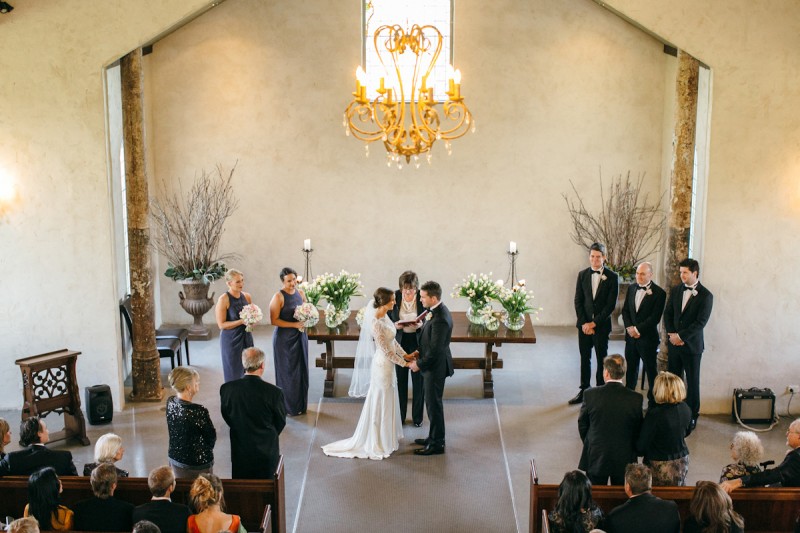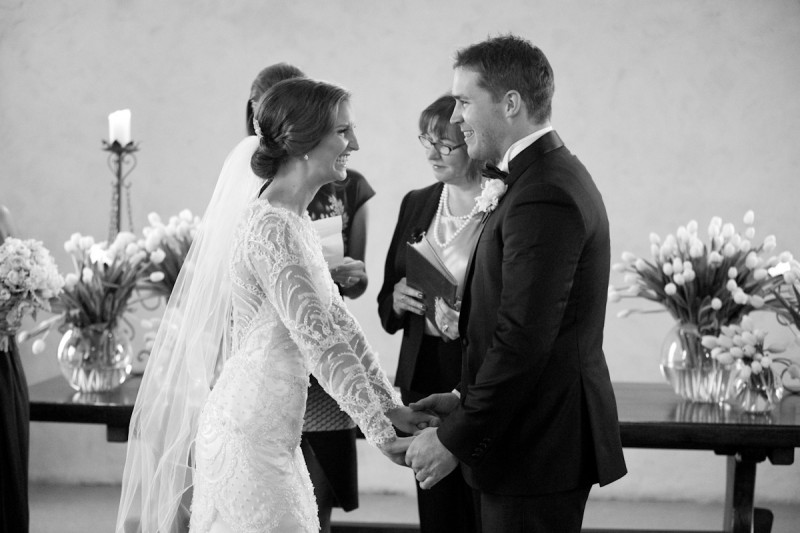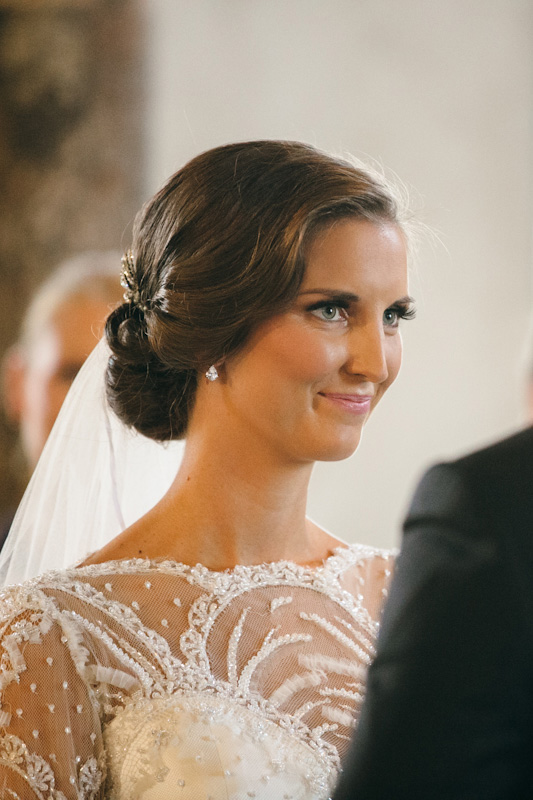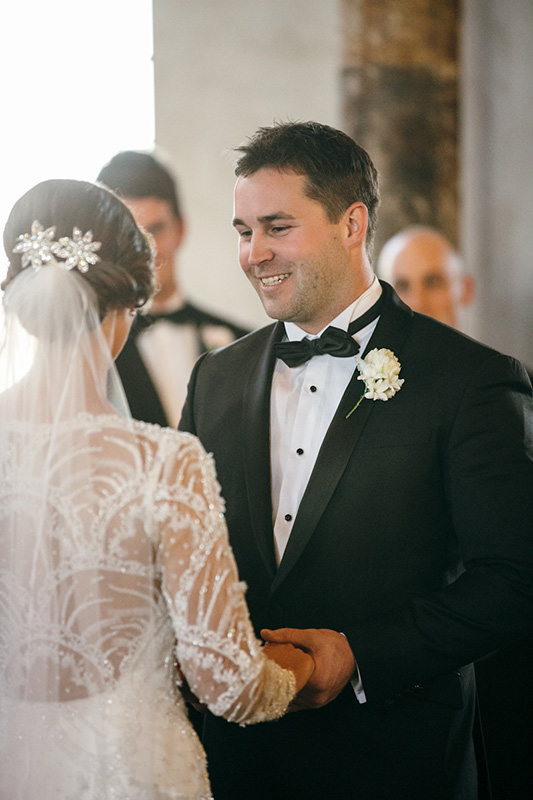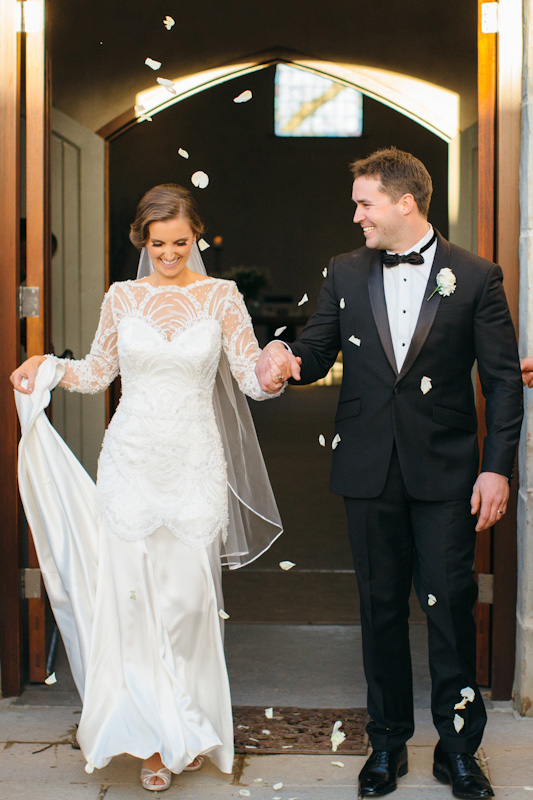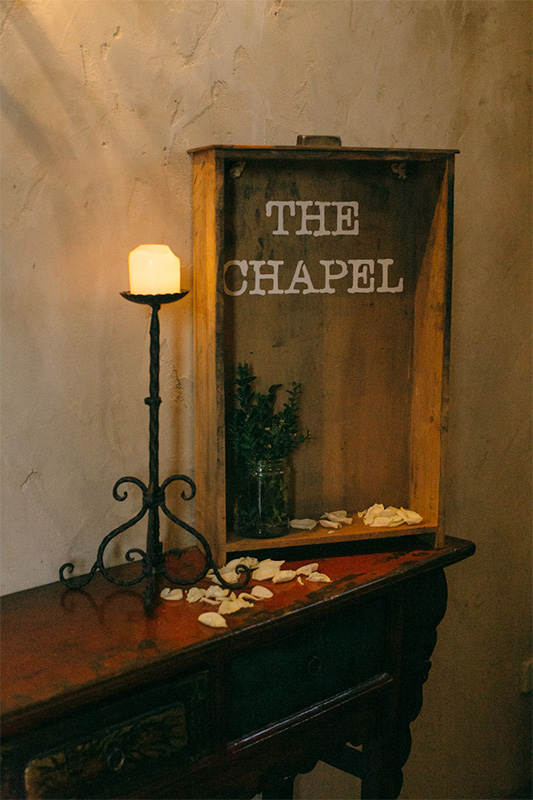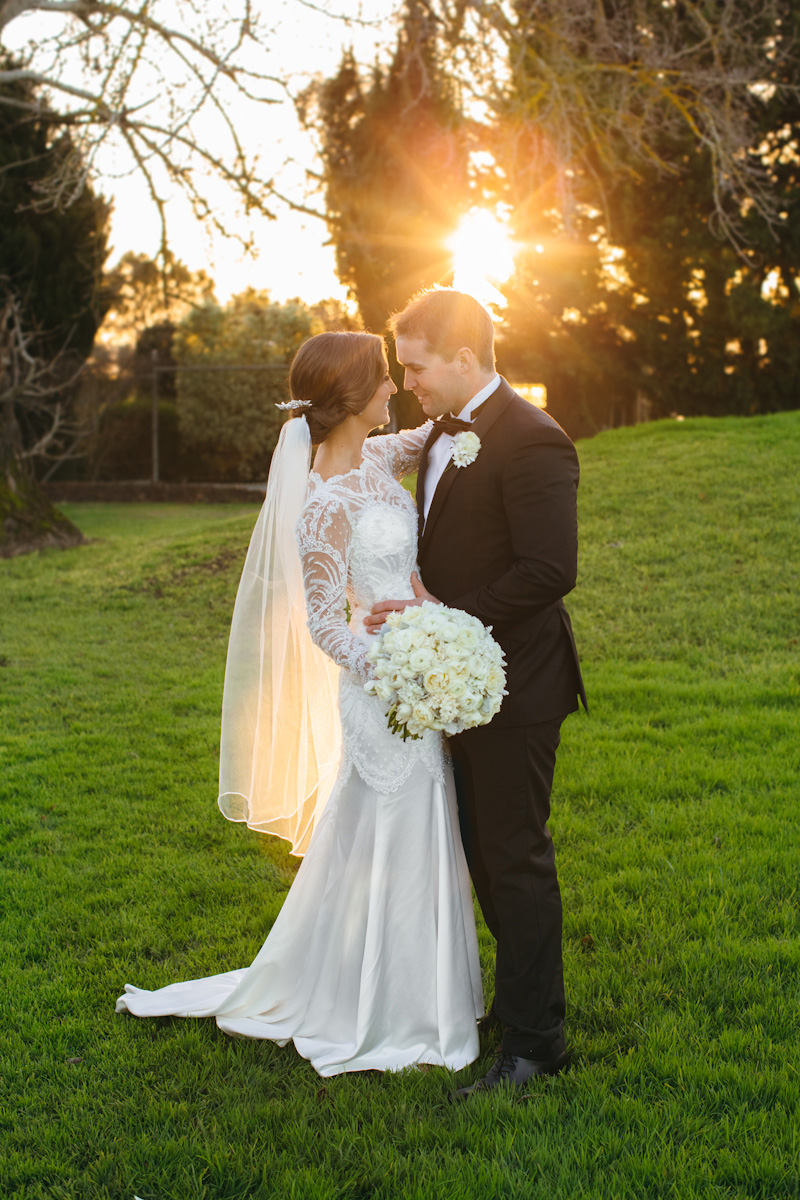 "I always wanted to wear a long-sleeve dress," says Hope. The beautiful lace was by d'Italia.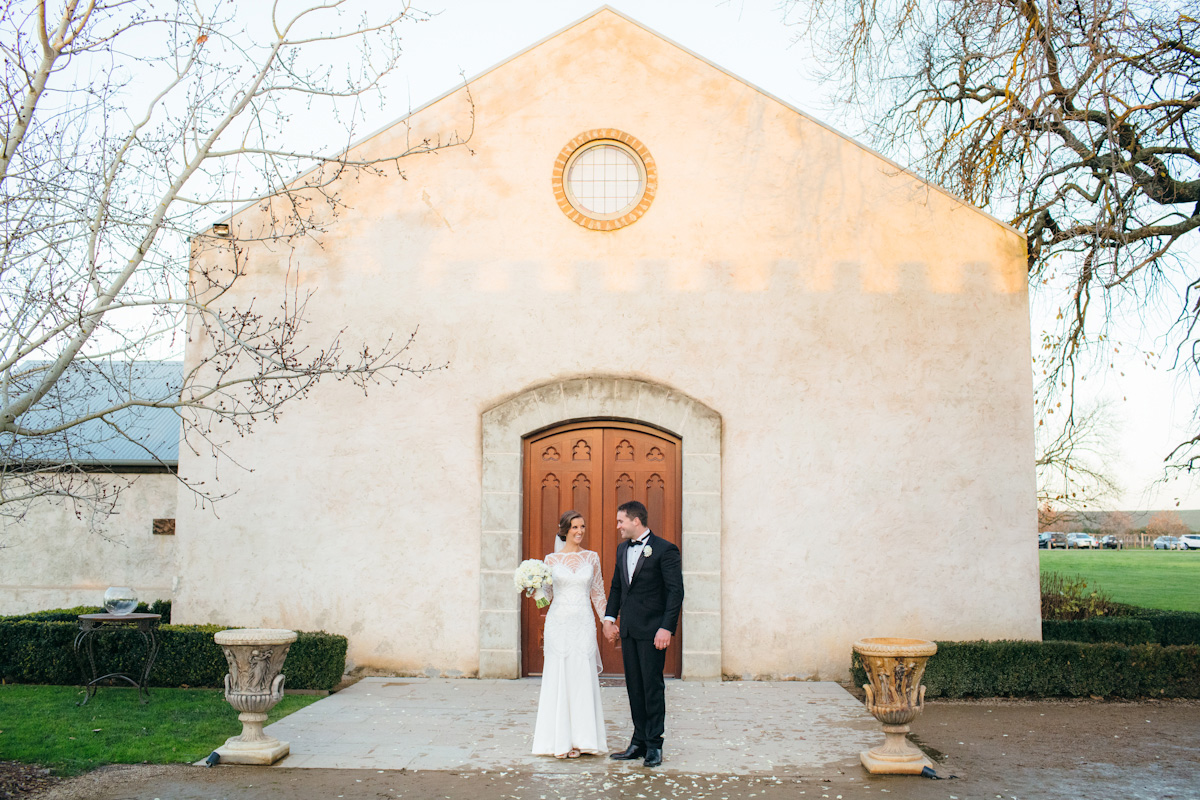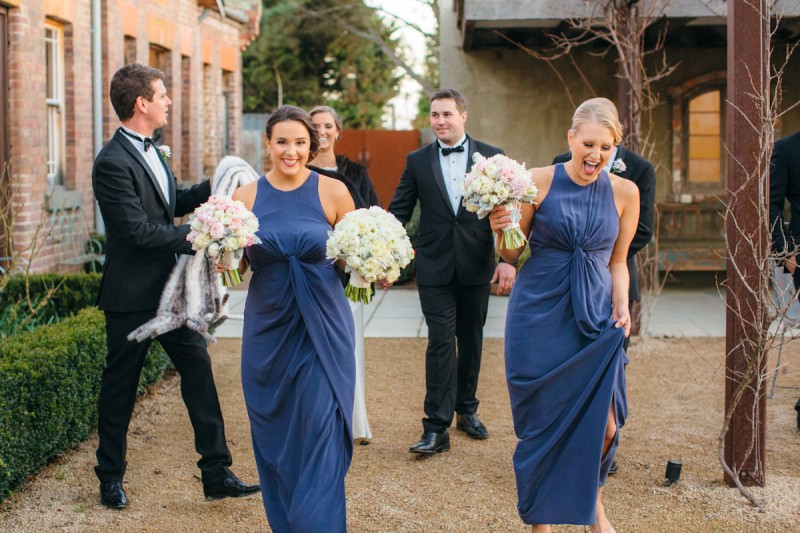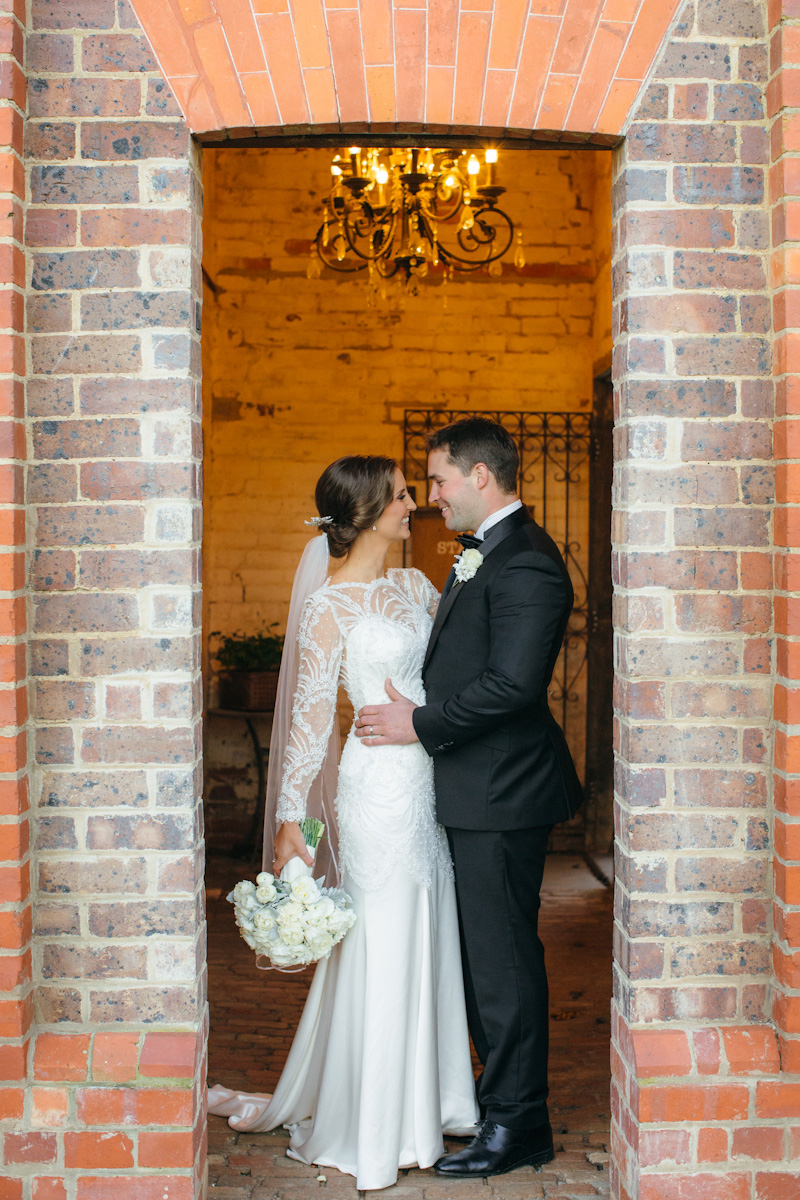 "I love that I get to wake up every morning next to Dale," smiles Hope. "We always say that life is better together."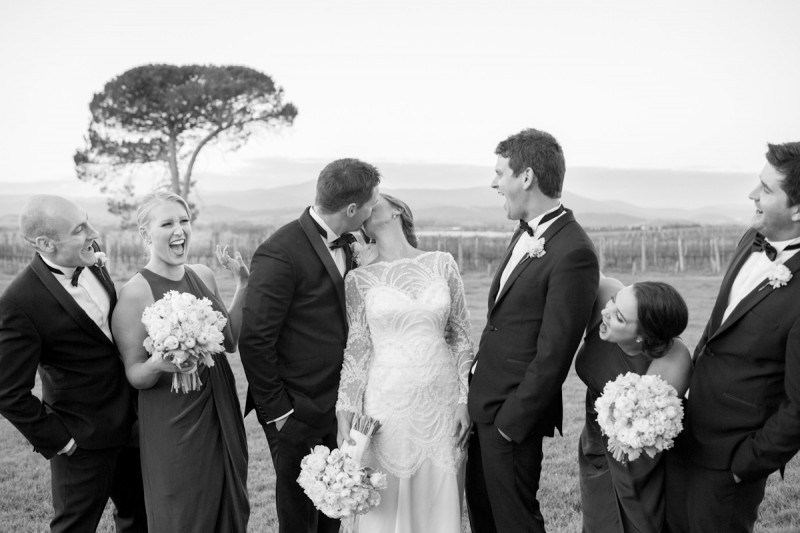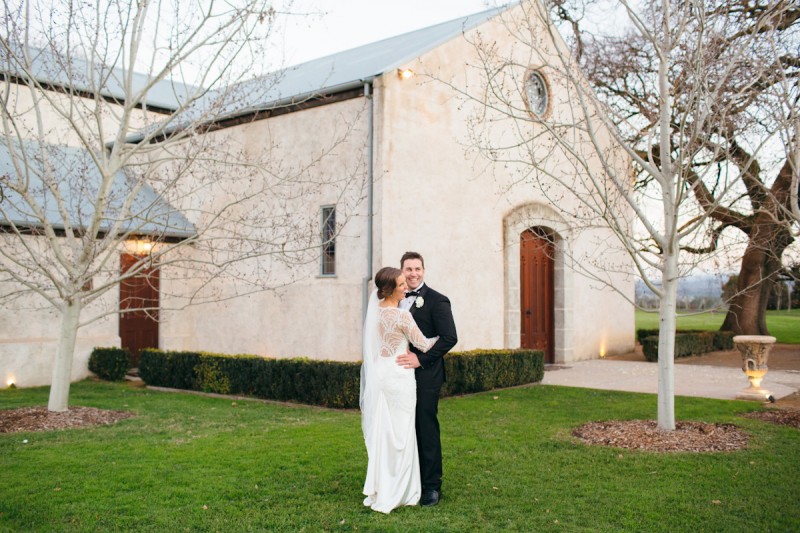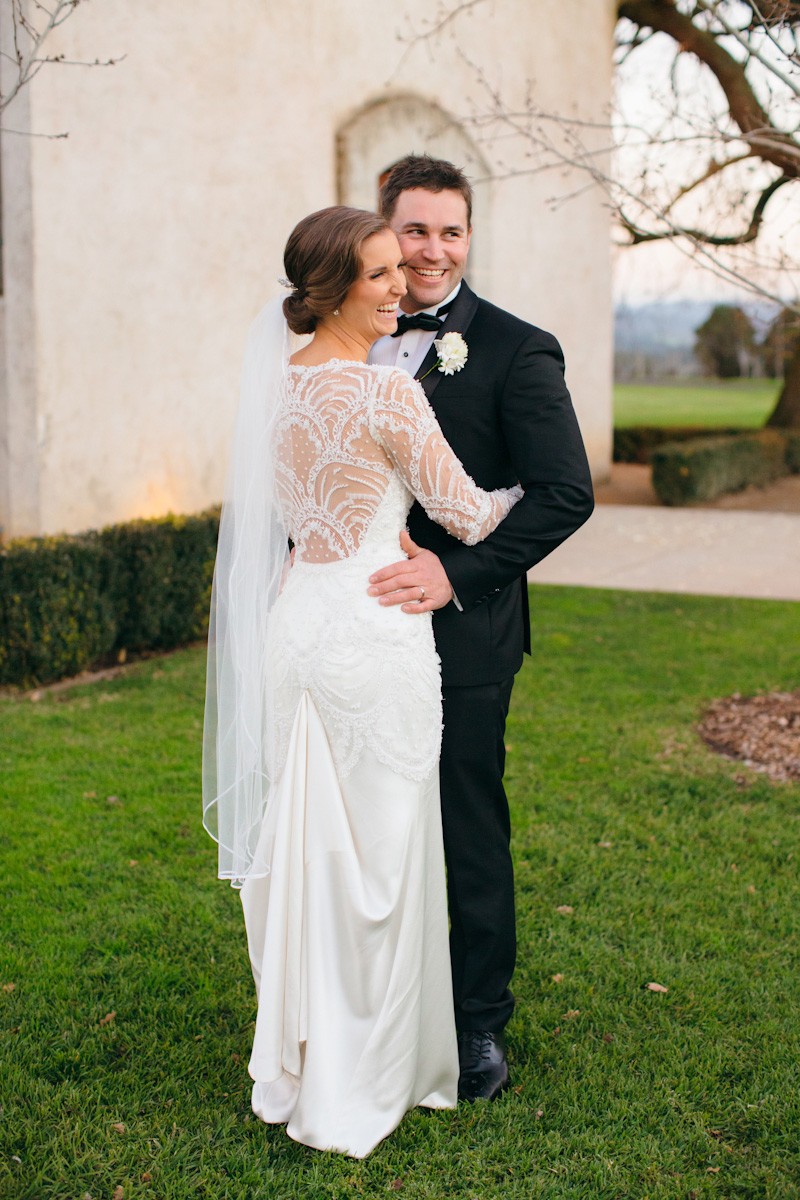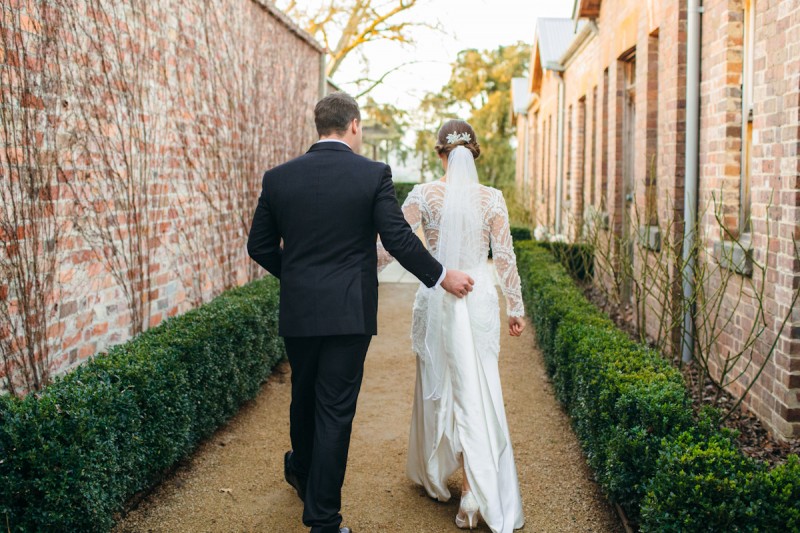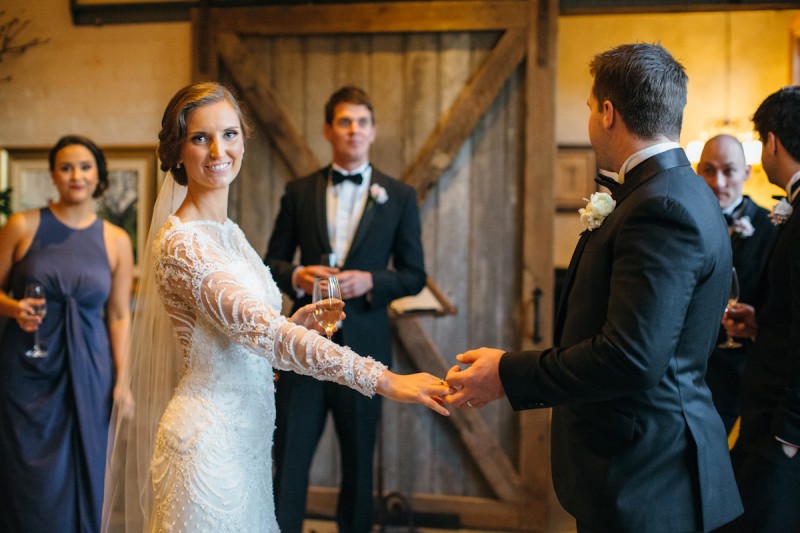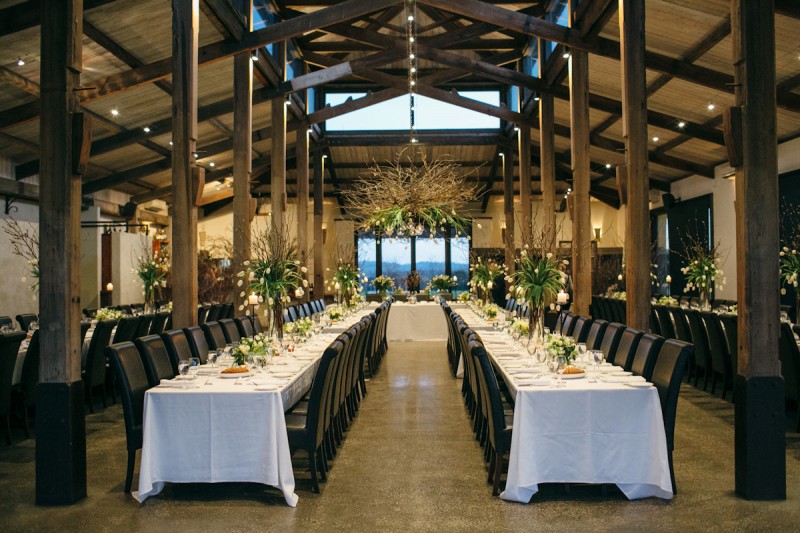 Hope and Dale's reception was held at Stones of the Yarra Valley. "White tulips everywhere," says Hope.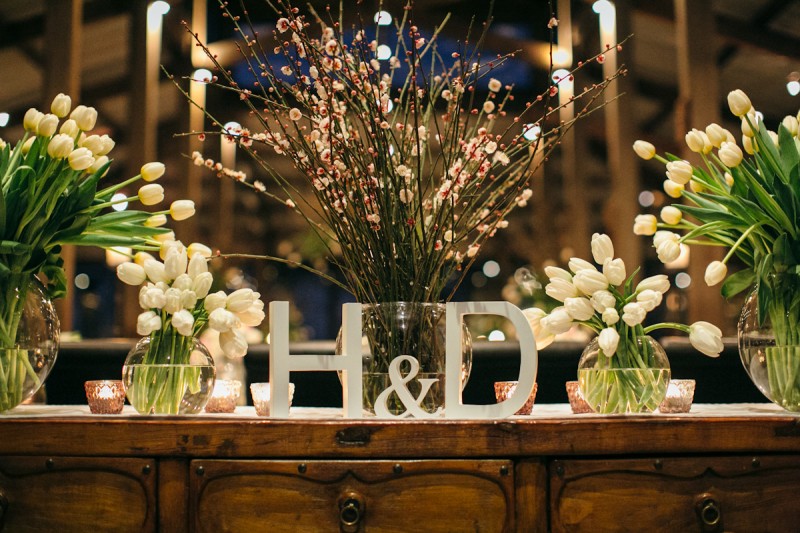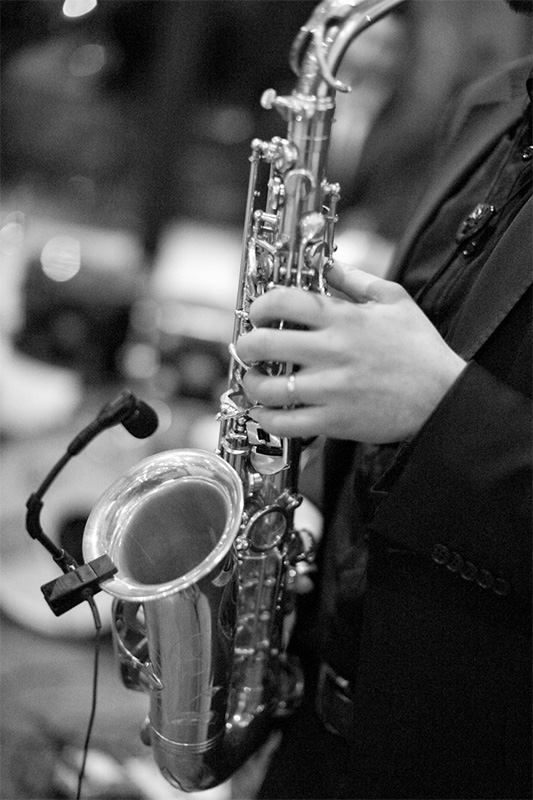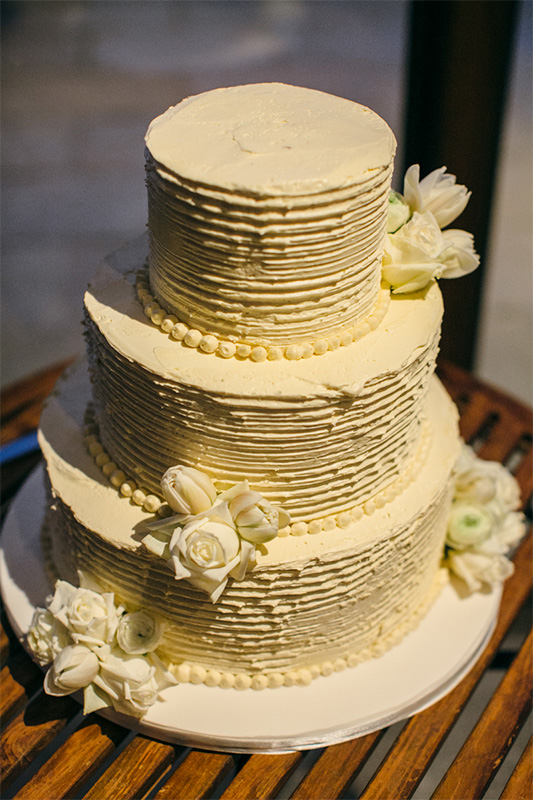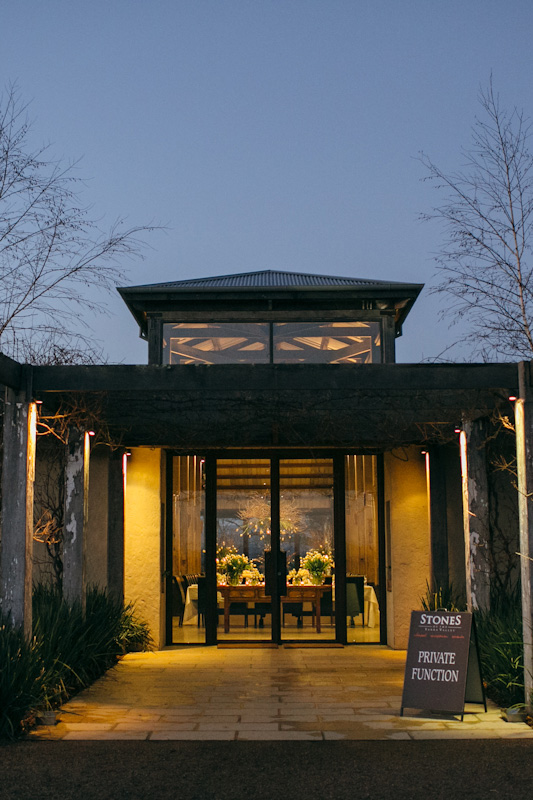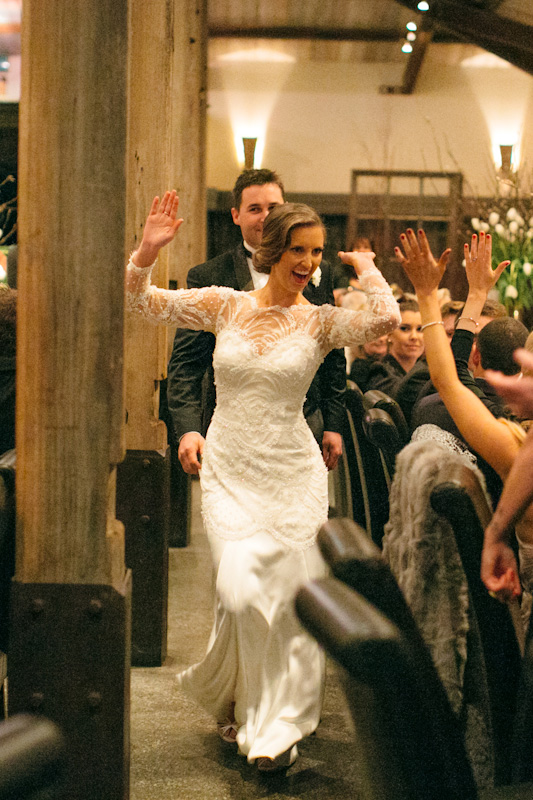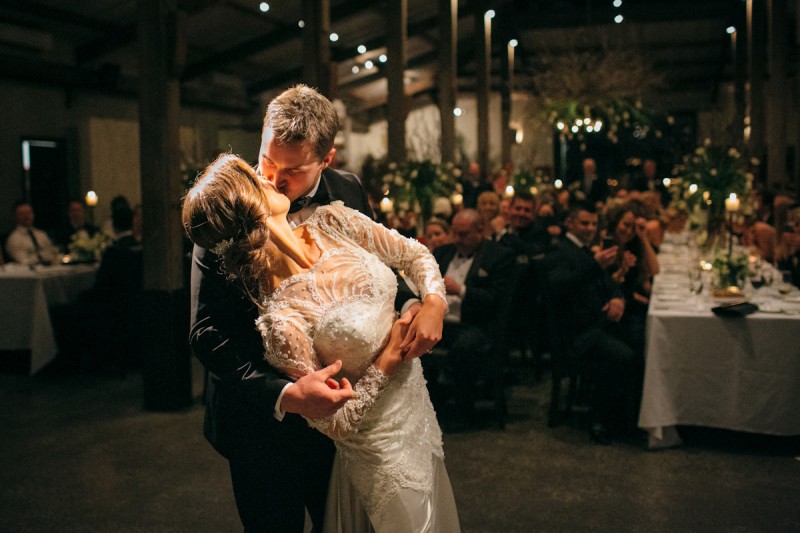 Photos by Kerryn Lee Photography.