It was a Christmas never to forget for Elizabeth Reddell when her beau Mark O'Donnell proposed in the most unexpected way.
The couple, aged 28 and 33 respectively, were at home on Christmas Eve enjoying a romantic meal. "Afterwards, we then sat in Christmas jumpers watching Love Actually," explains Elizabeth. Carol singers arrived at the door and Elizabeth reluctantly answered, not really in the mood. But during the second carol, Mark disappeared and then reappeared on one knee behind the carolers! "I couldn't hold it together, and agreed to marry Mark by nodding and sobbing," laughs the bride.
They married at their garden wedding on August 16, 2015 with around 90 guests in the day and 160 in the evening. The ceremony and reception both took place at Moxhull Hall, decorated under the inspiration of a summer garden party theme. "Our wedding day was our seven year anniversary," says Elizabeth.
Her advice to brides-to-be is to stress less leading up the wedding day. "You plan and plan and plan to a point where you end up having nightmares of what will go wrong and stressing over the weather," she explains. "But our day ended up being the most easygoing, beautiful, and amazing day of our lives."
Photos courtesy of Lucria Creative.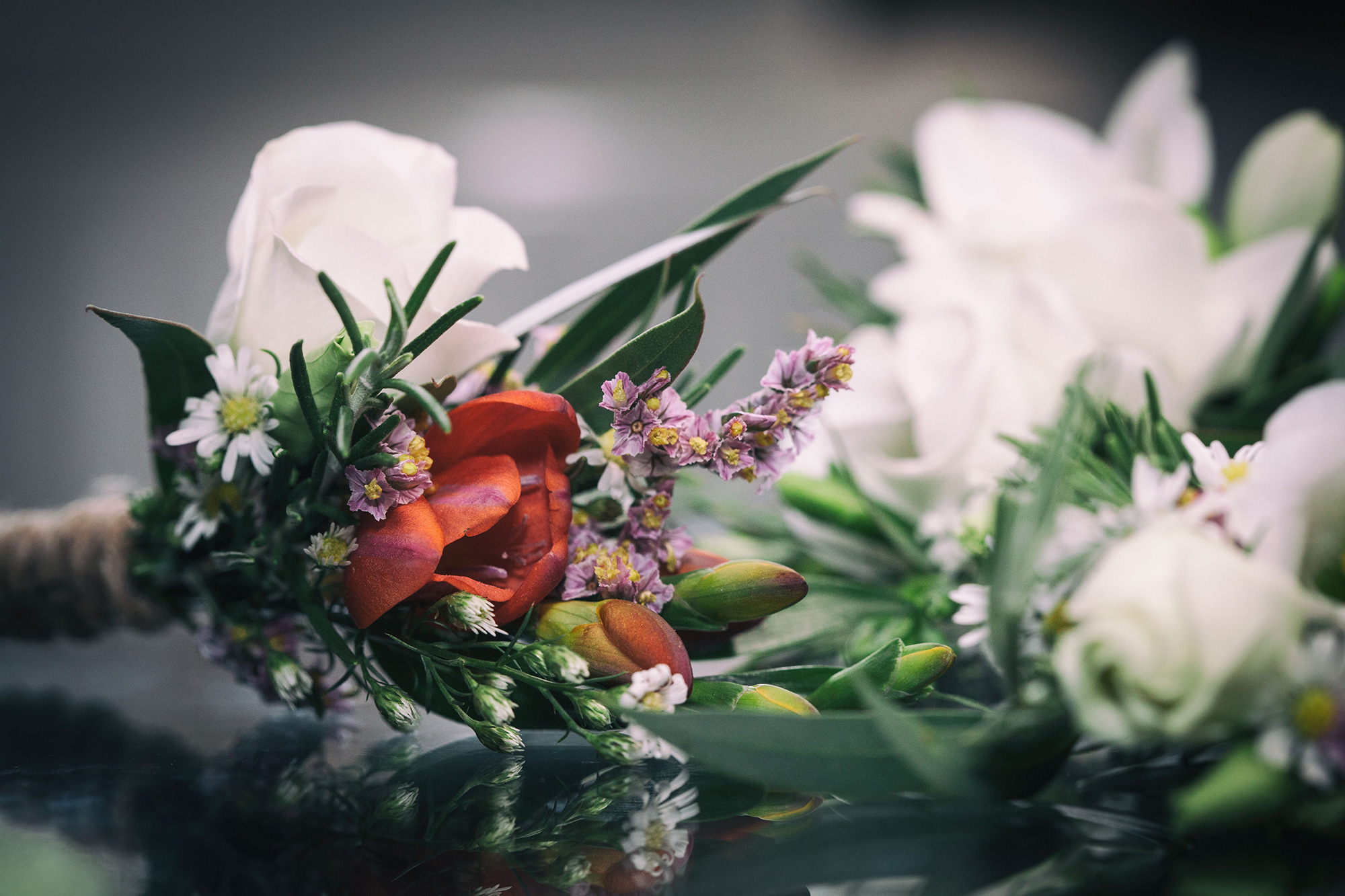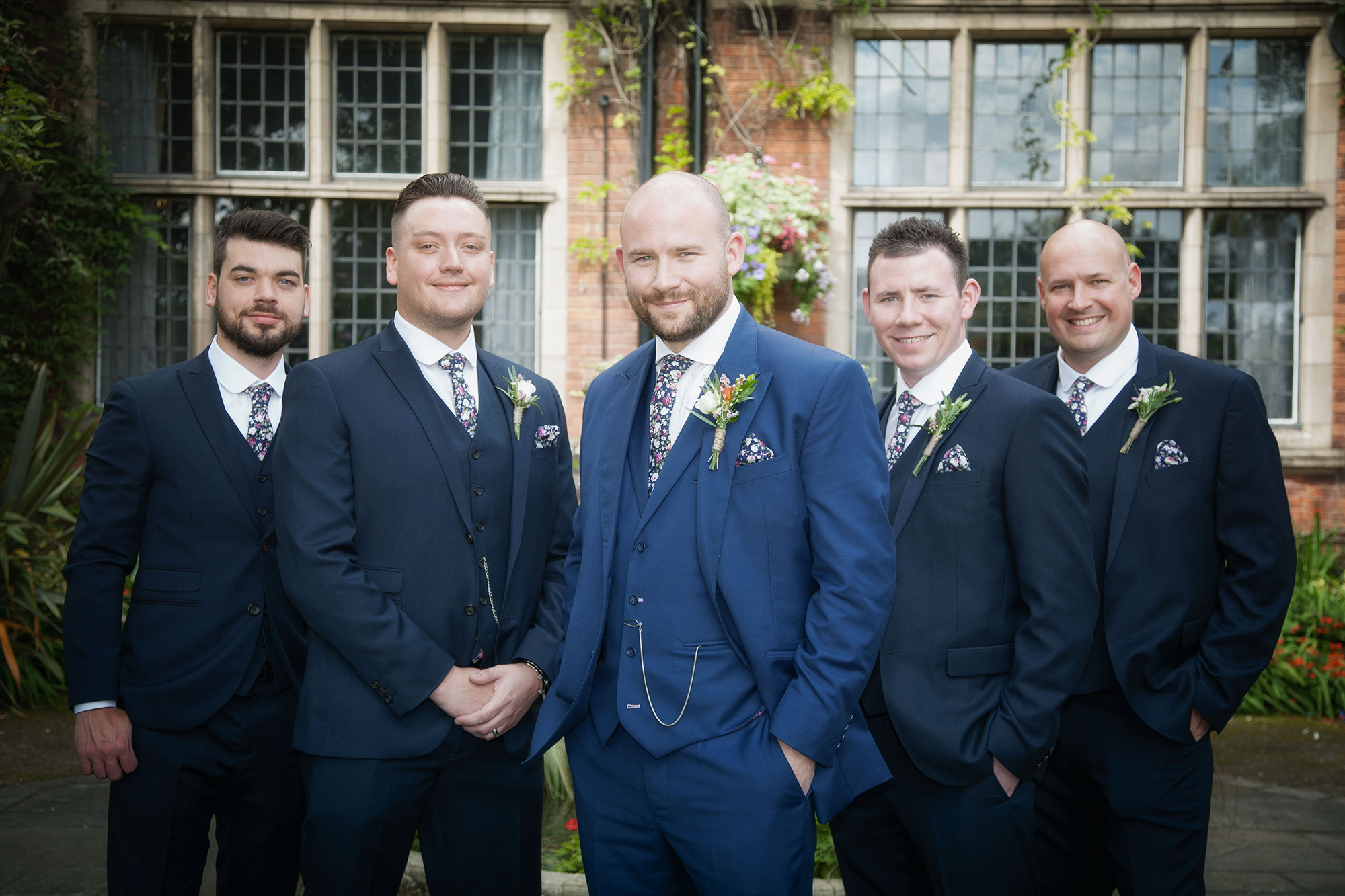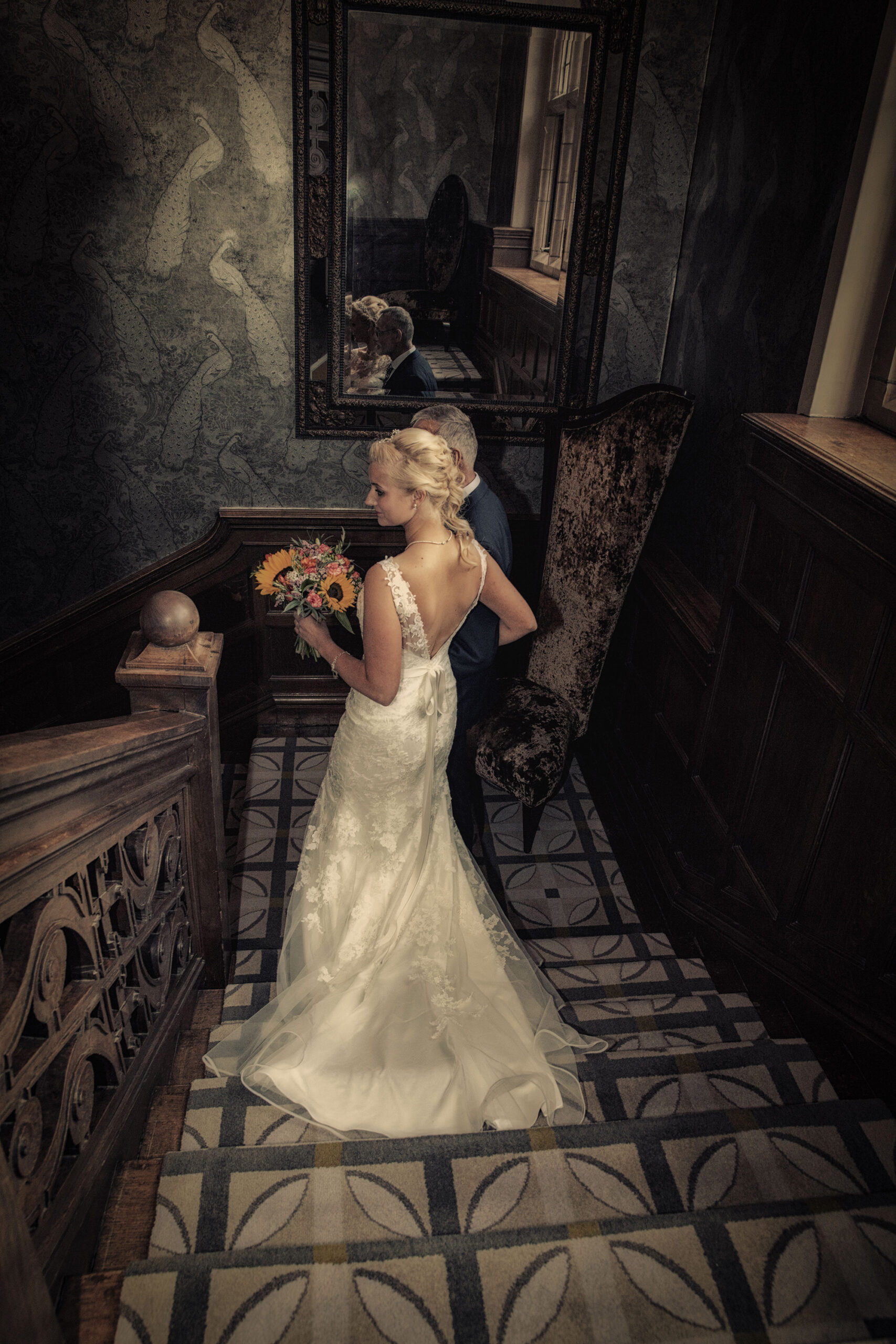 The bride's White Lace Bridal gown featured a gorgeous V back and lace applique.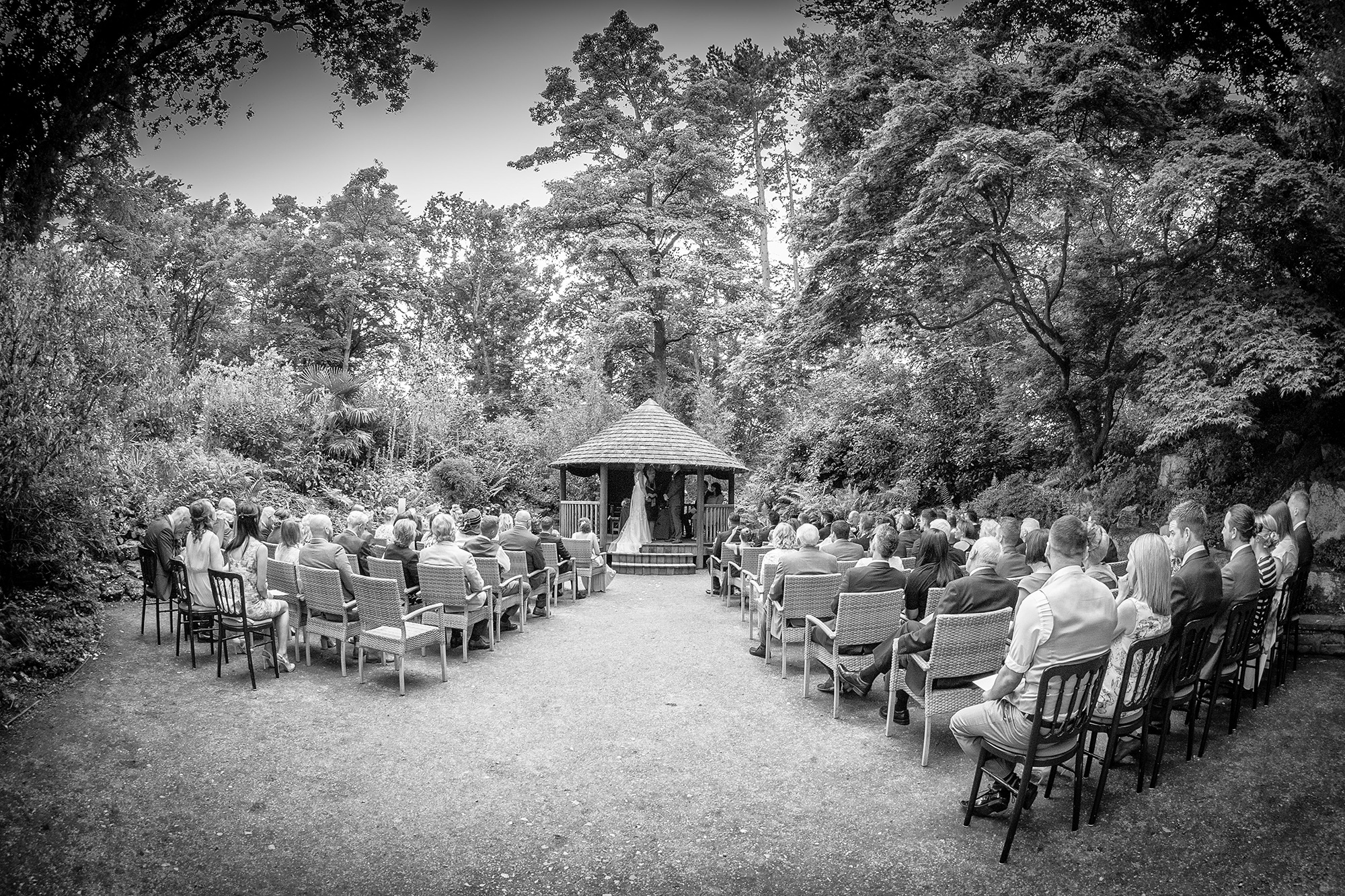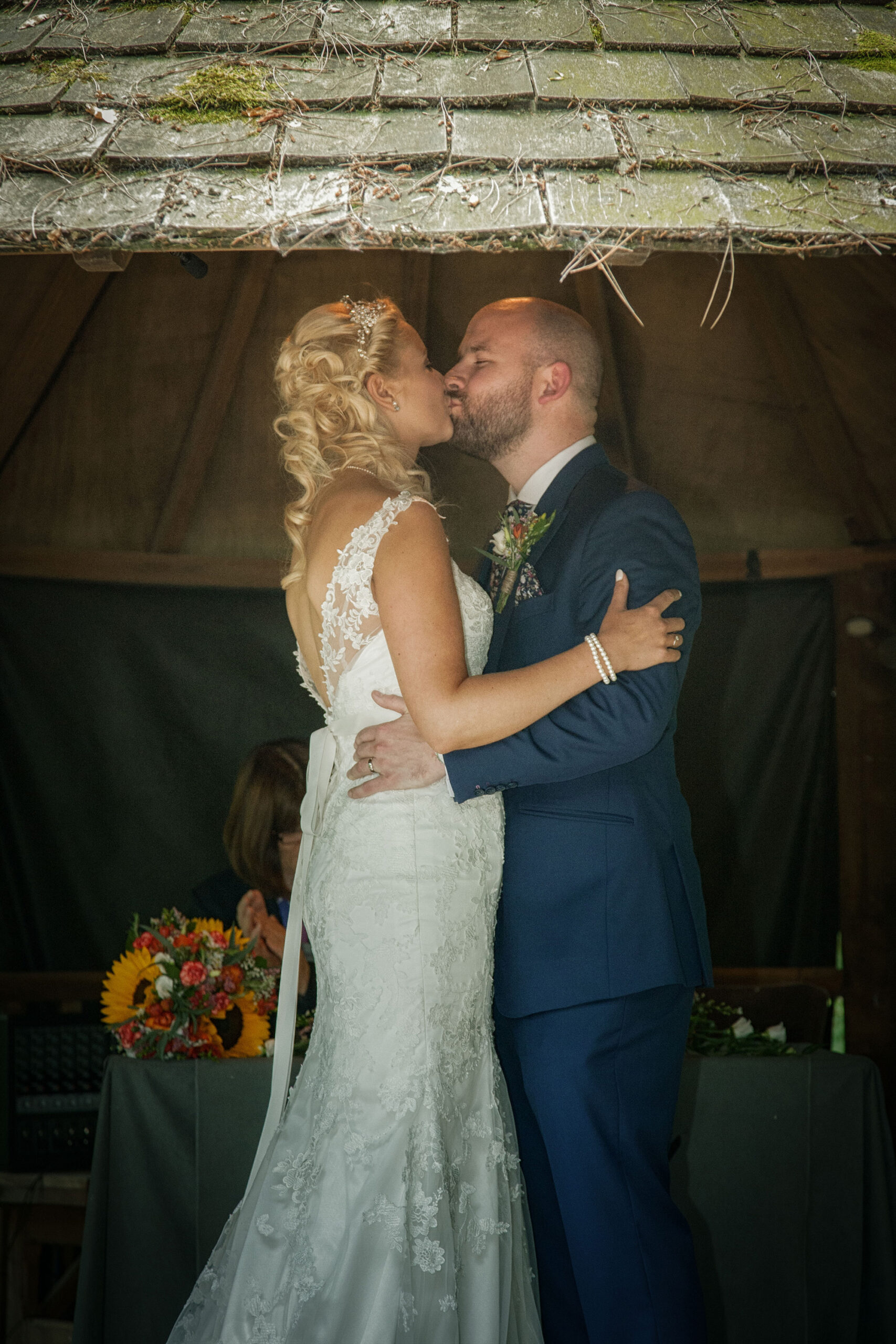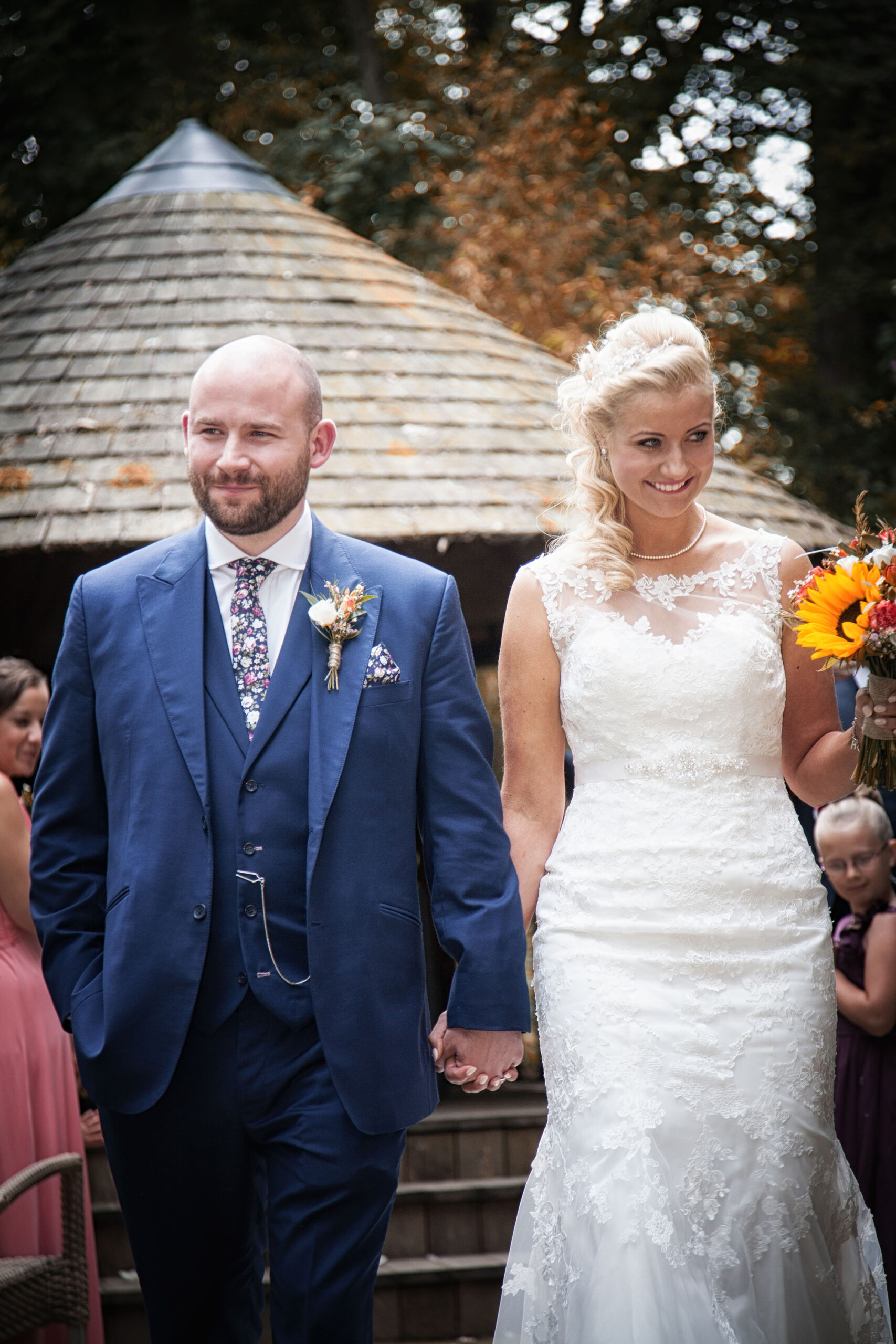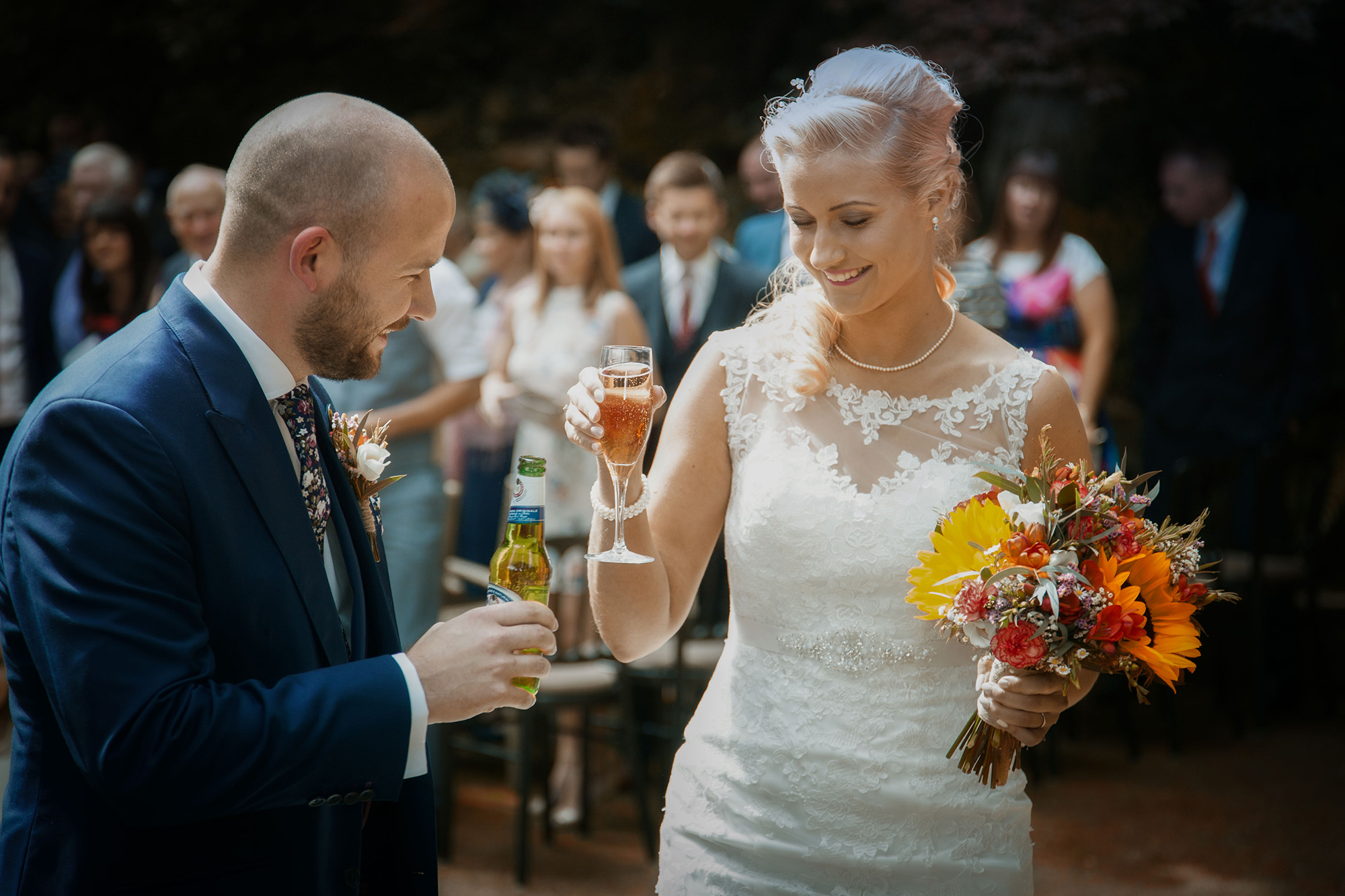 The bright floral bouquets with sunflowers matched the summer theme perfectly.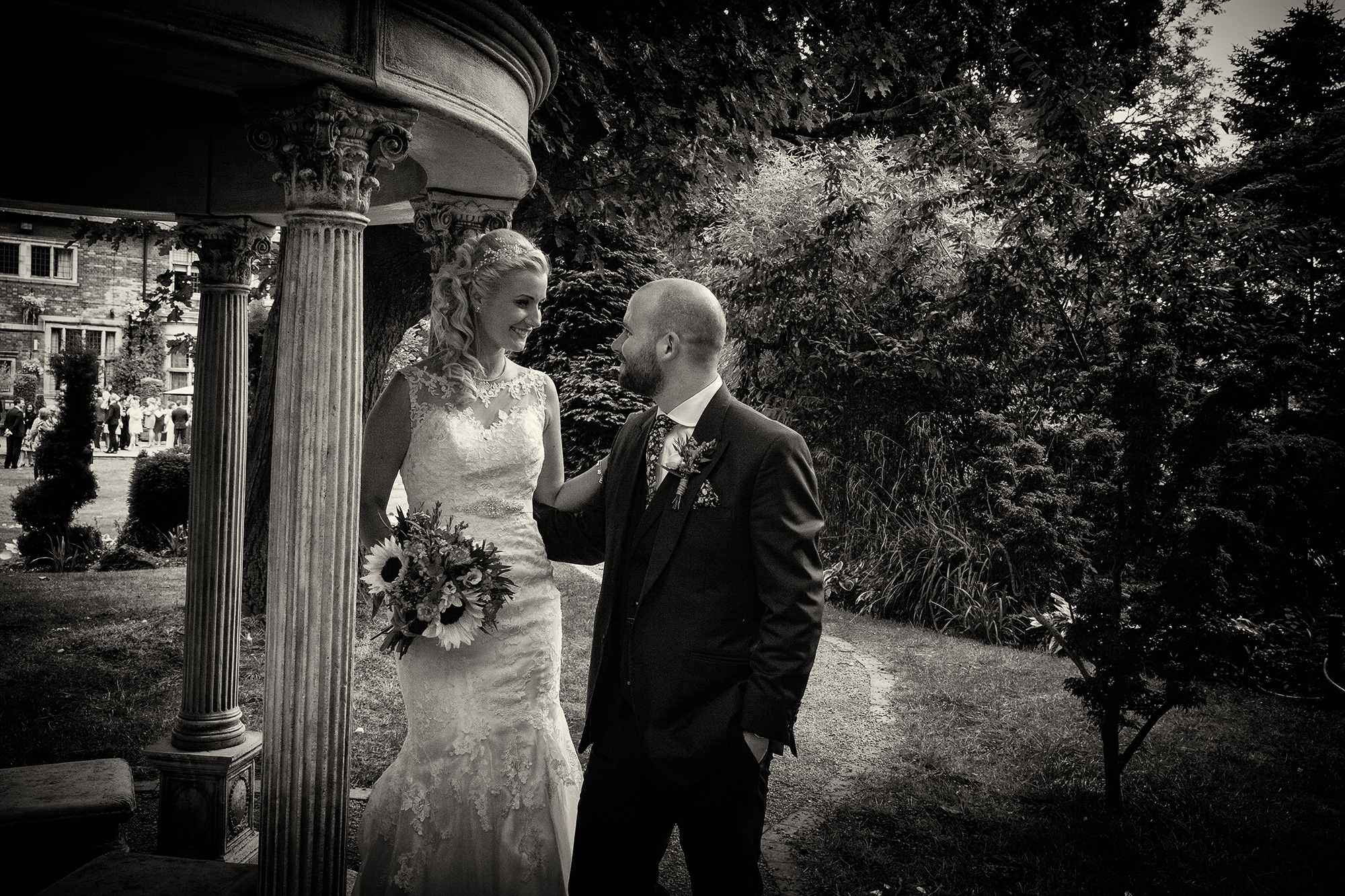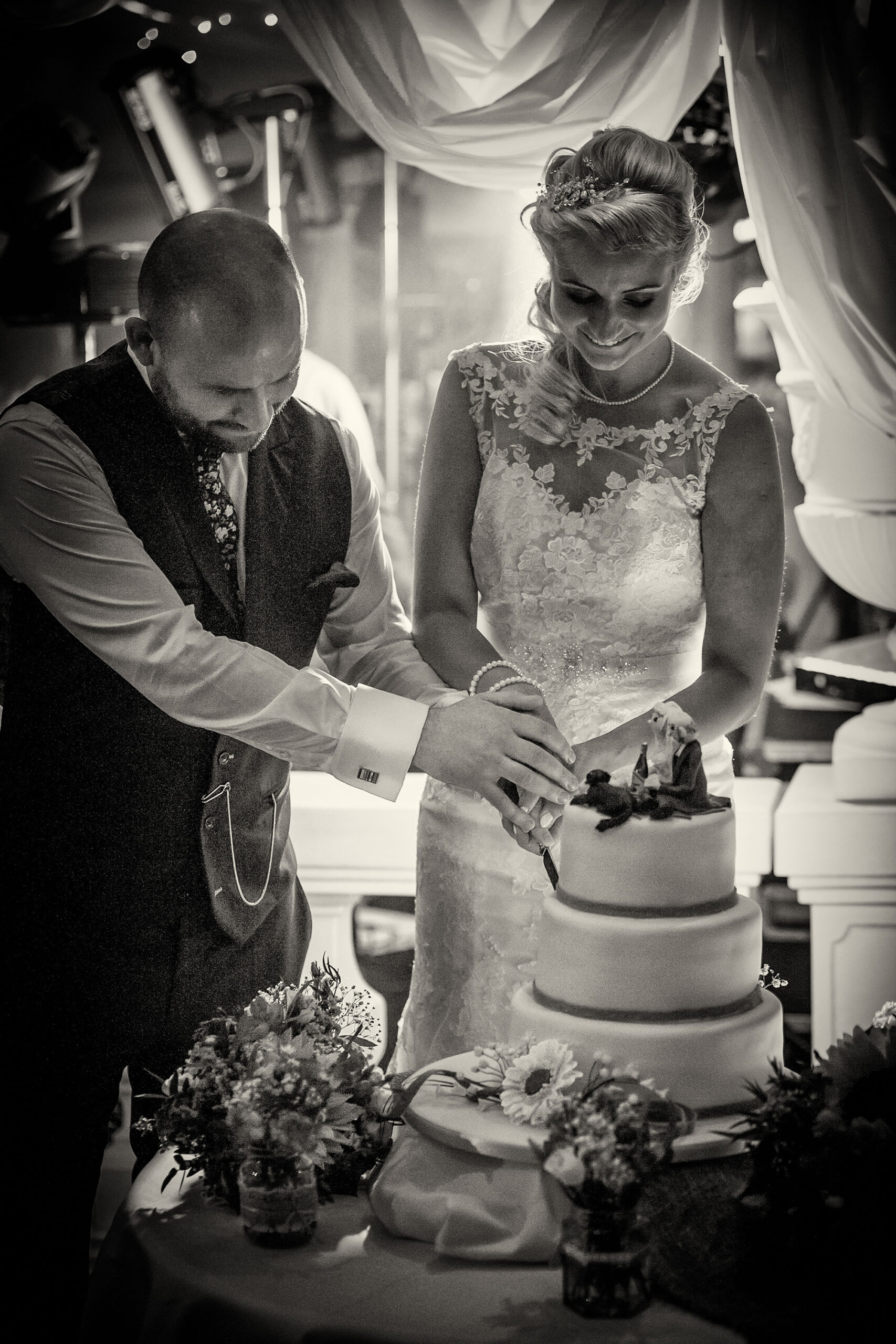 The couple's classic-style three-tier cake was created by Dream Cake Studio.