count: 0
final comp type:
latest ending comp date:
todays date: 2021-11-30 07:55:38
this is when the voting should NOT show
2021-11-30 07:55:38 -
Holly Sheridan-Smith and Christopher Ravas prove a little competition isn't unhealthy in a relationship.
The Melbourne pair met in high school while taking part in a battle of the bands. "We've pretty much been inseparable ever since," says Holly, 25. "Our wedding was always going to happen, it was just a matter of when."
Unfortunately it didn't come as quickly as planned for the midwife and electrician who were thrown a curveball. "Our lives were put on hold…as Chris was in a car crash, and was out of work for two years," explains Holly. "We always felt like it was never our time; family and friends got married around us, and we always thought, when is it our turn? And finally this year, it was. And it was beautiful."
Their fusion wedding on June 8, 2014 was attended by 270 guests. A ceremony at St Mary's Catholic Church in Williamstown was followed by a reception at The Luxor where Chris's family ramped up the celebrations.
"The Croatians certainly know how to party and I just had a ball capturing all the antics, the dancing, the flares, the band, the drinking and the love that filled the room," says photographer Jo Cush.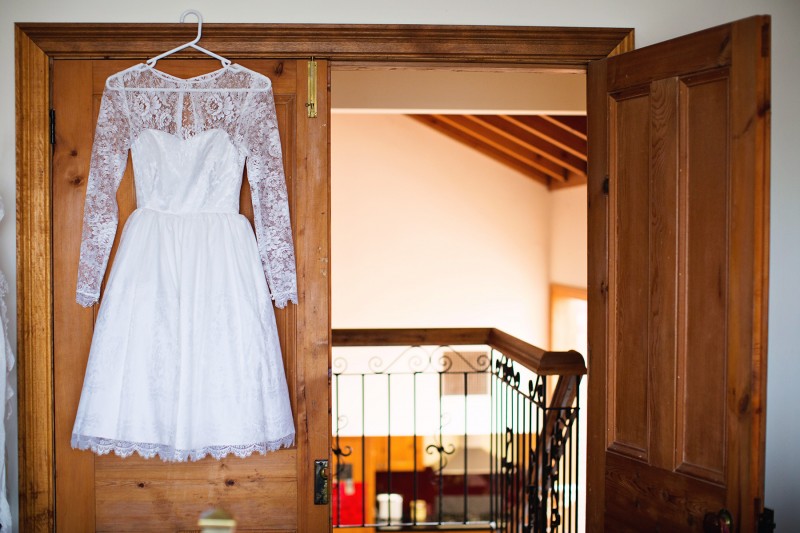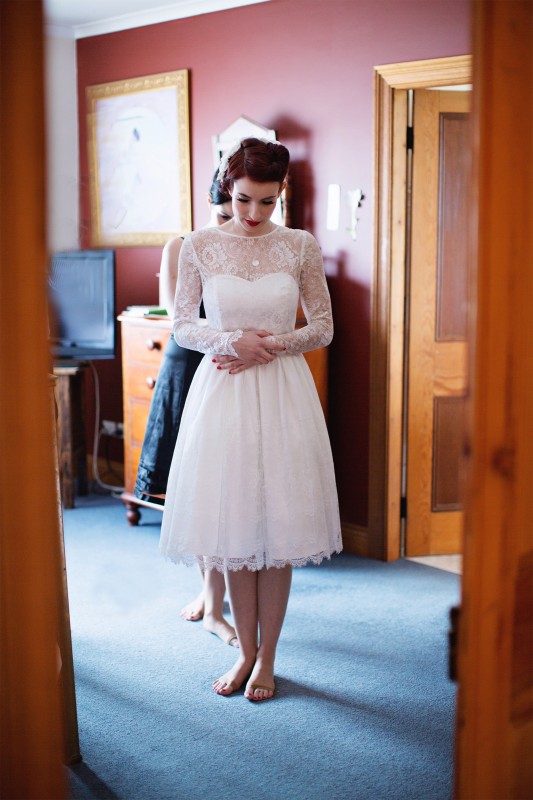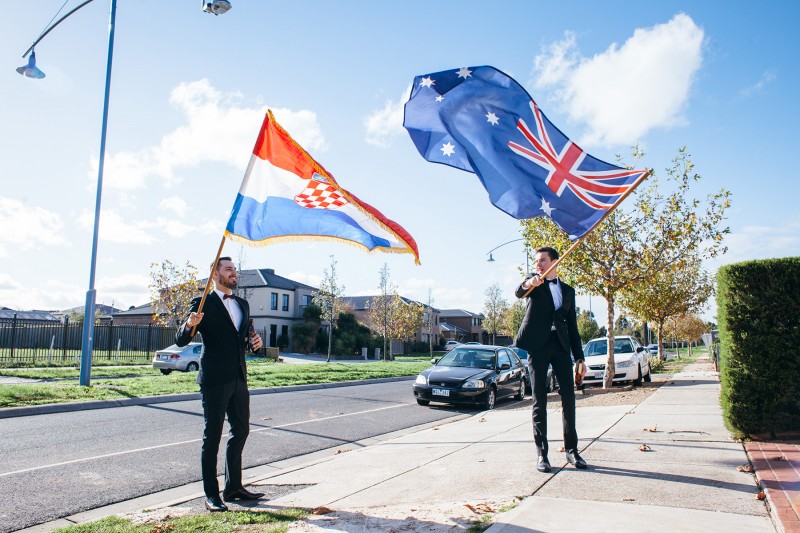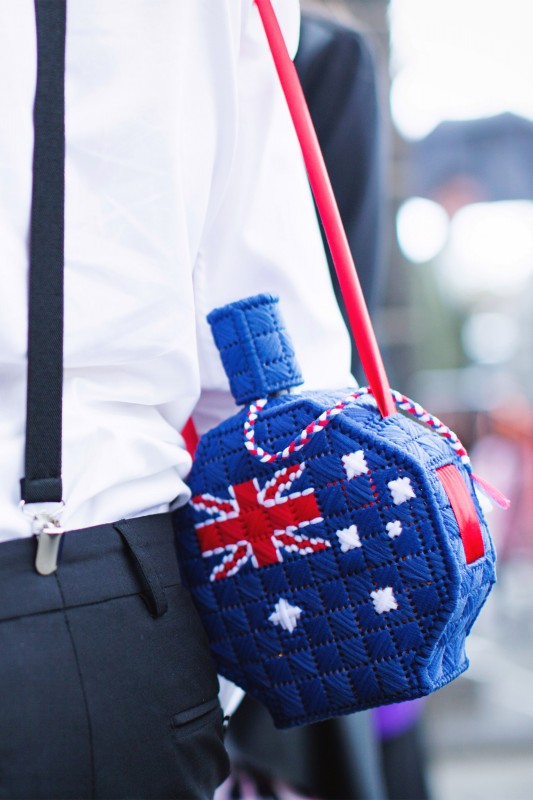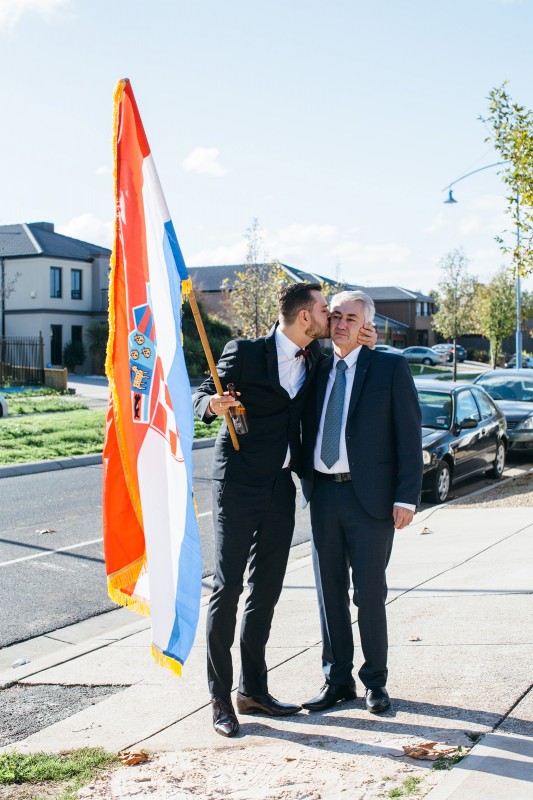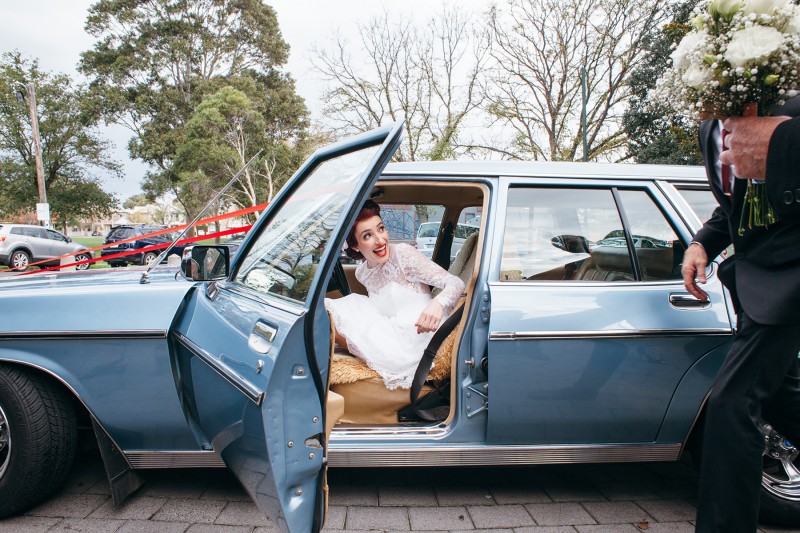 Holly wore her mum's wedding dress which she had altered to suit her style.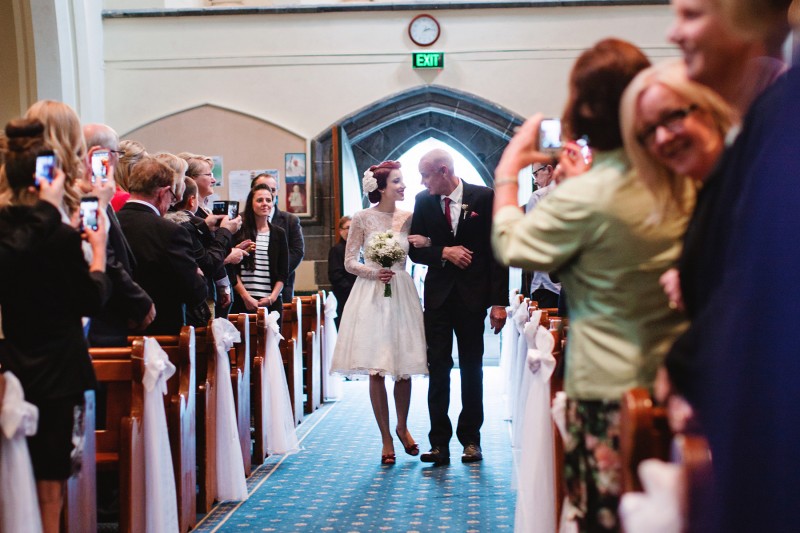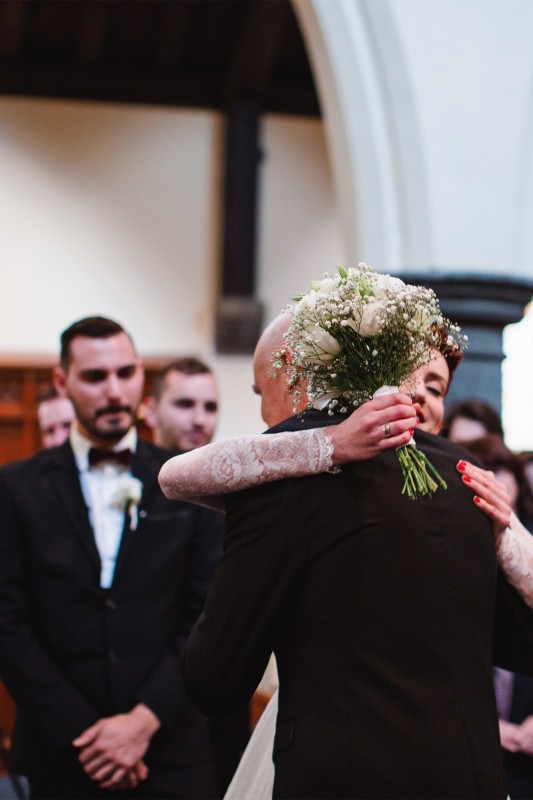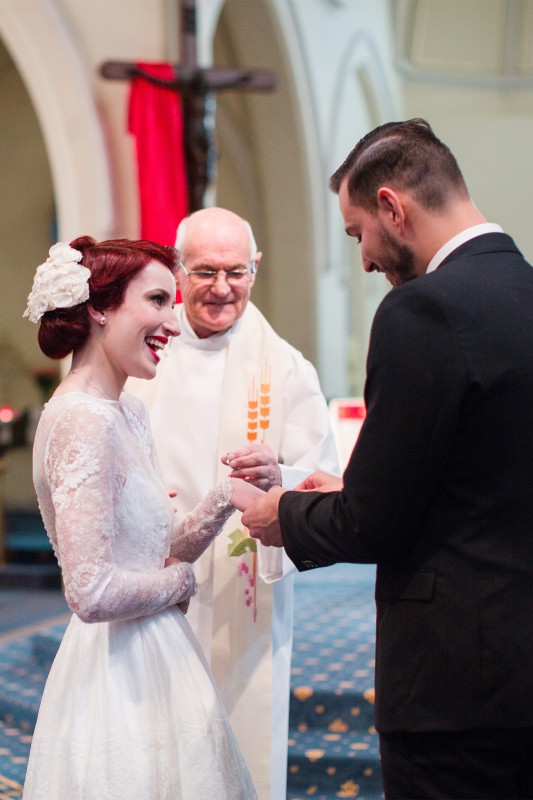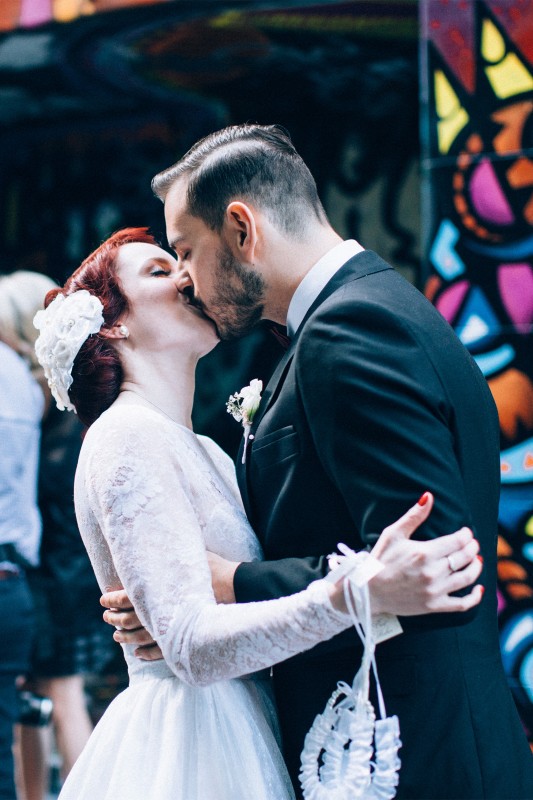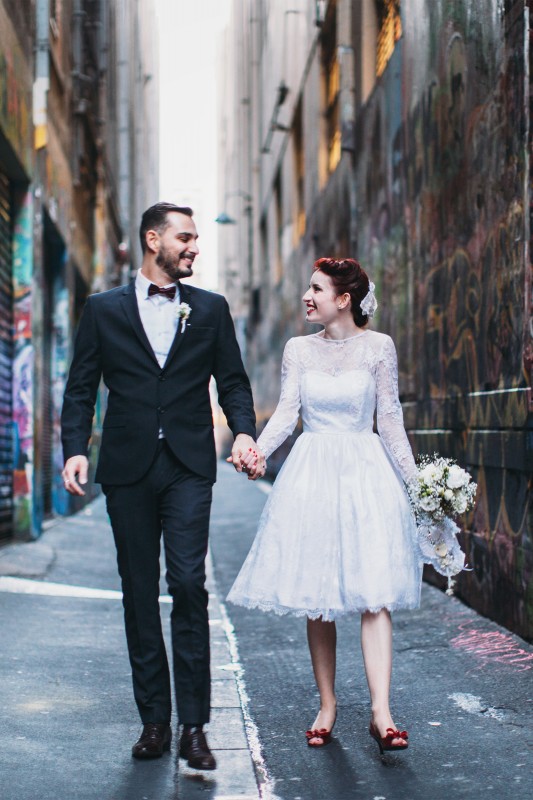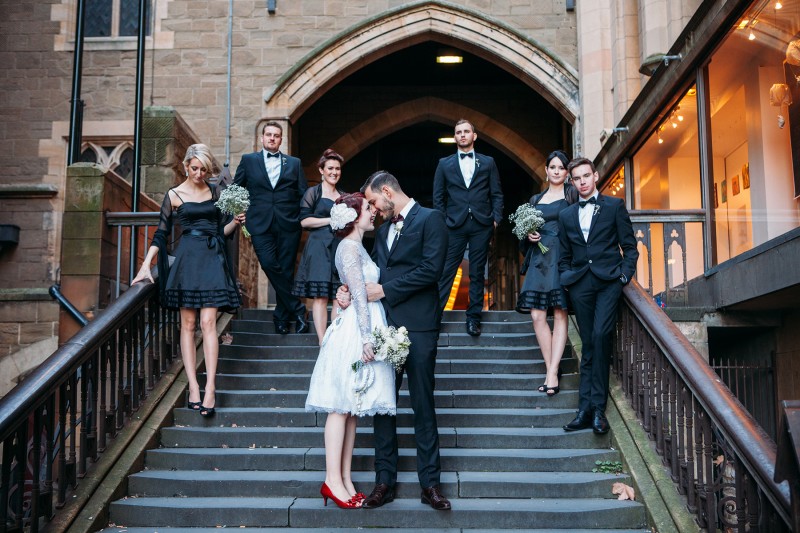 Holly's bridesmaid dresses were from Myer. "I purchased the dresses on a whim…without any of my bridesmaids with me. They fit perfectly."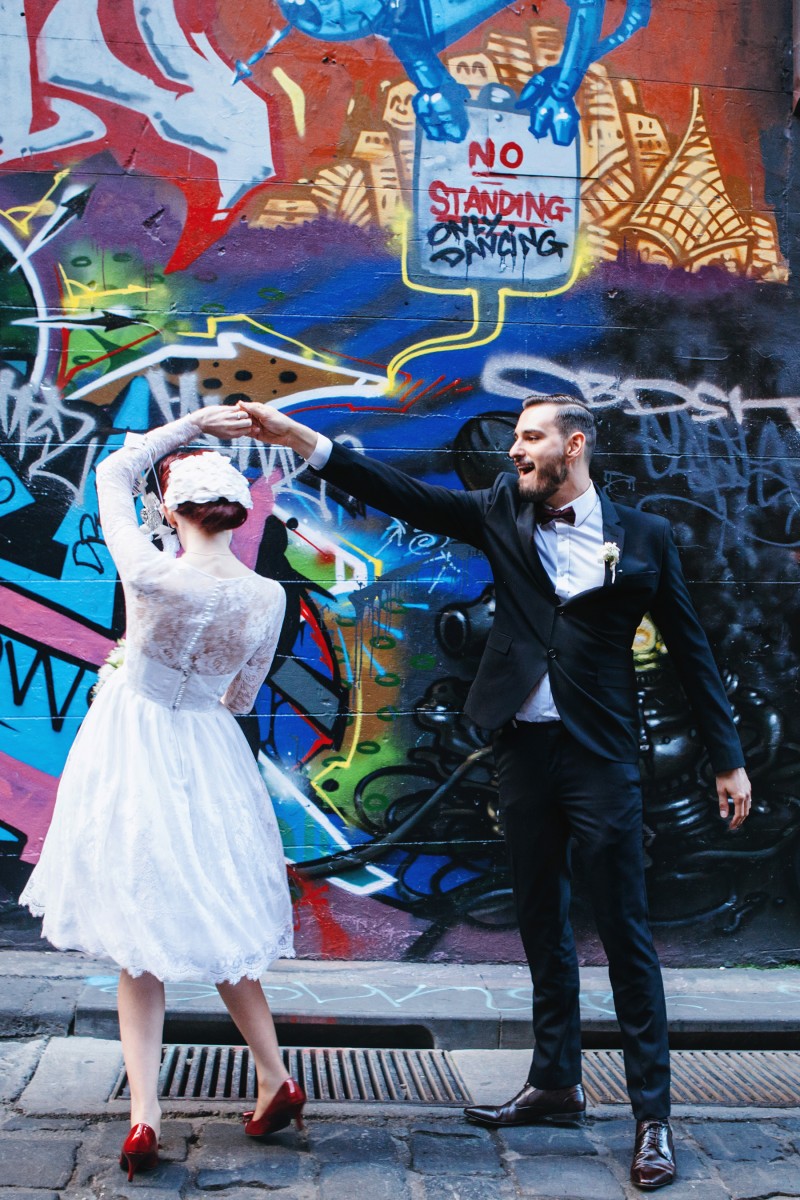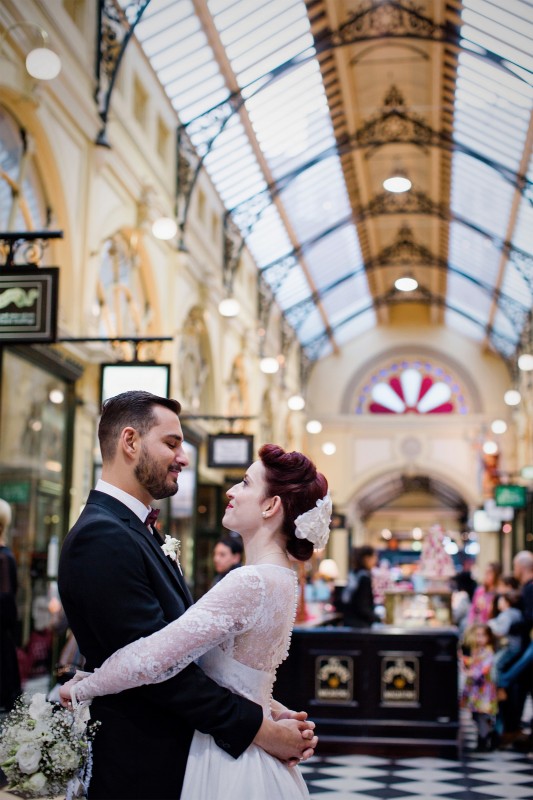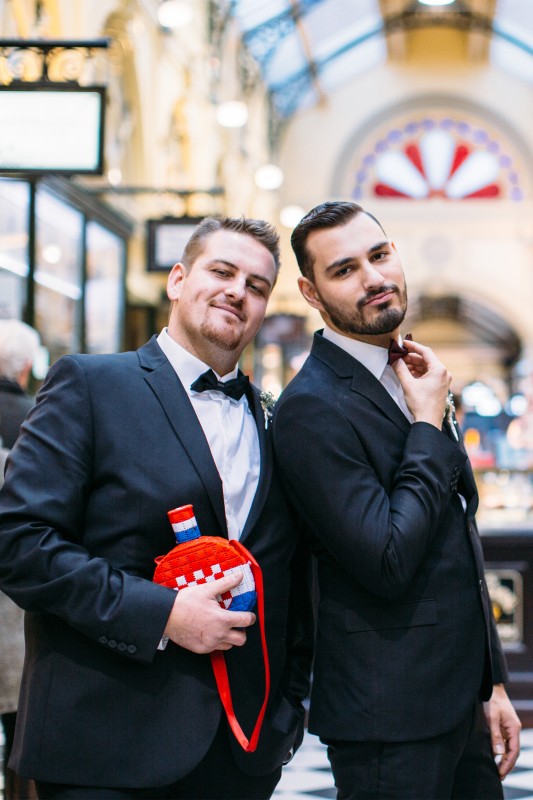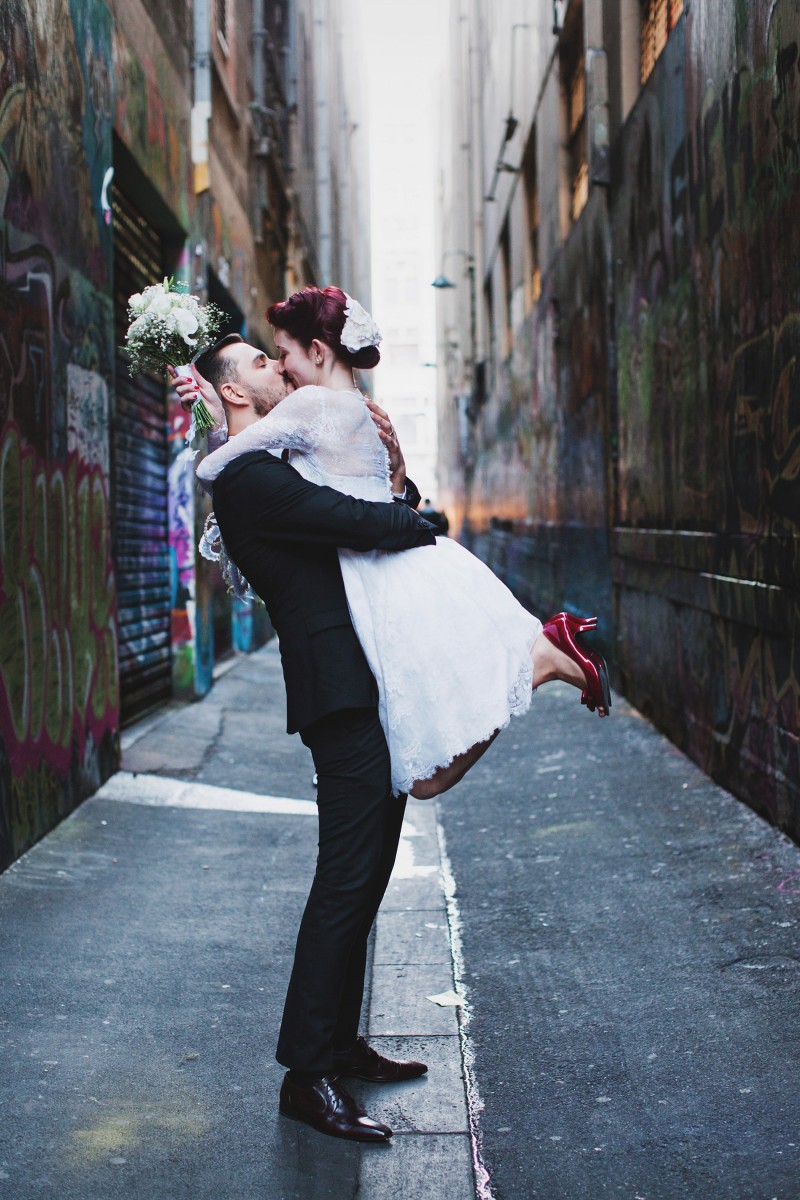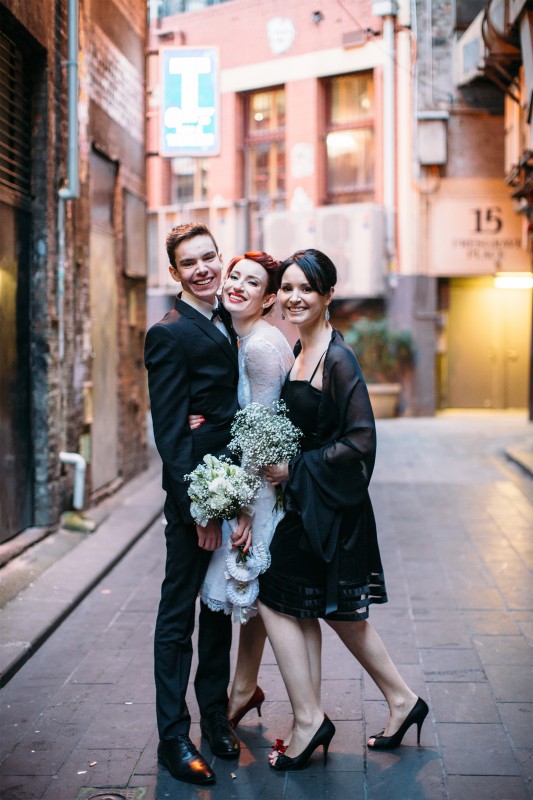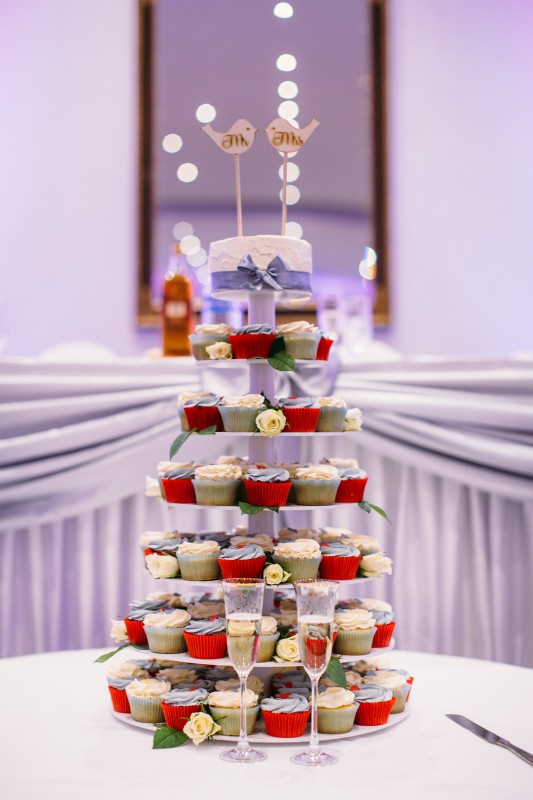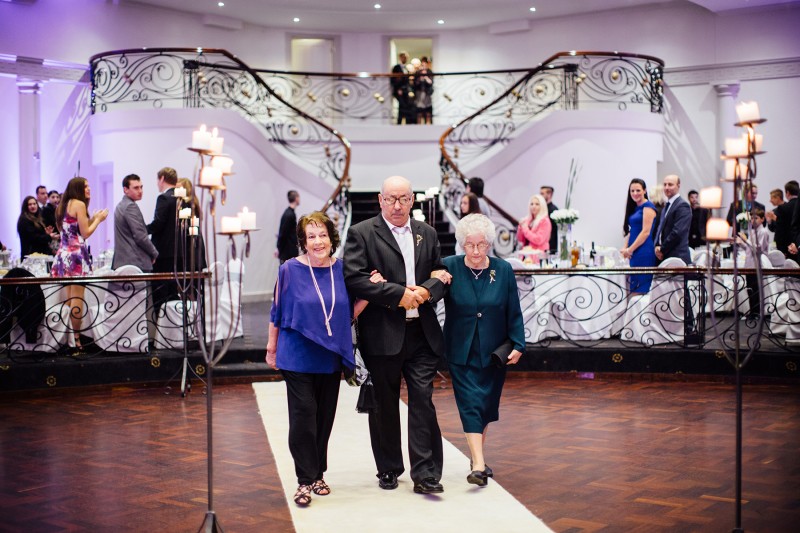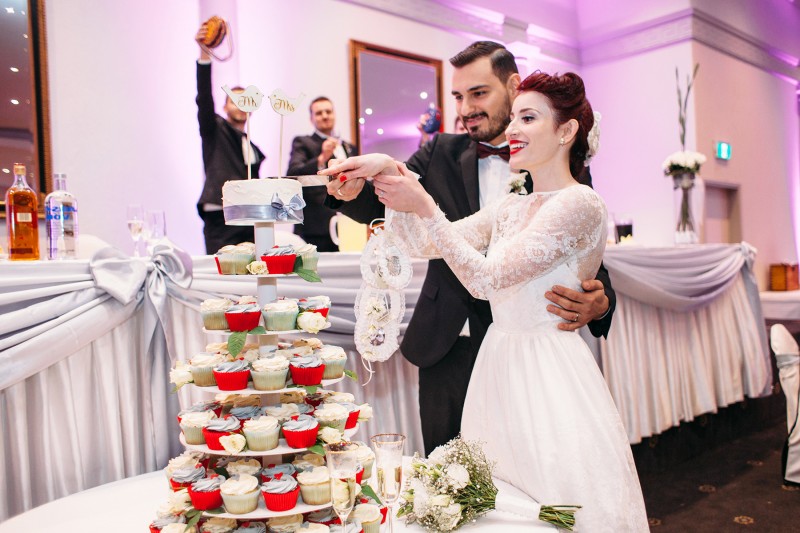 Photographer Jo Cush describes the couple as "the sweetest people you could ever meet" and said "they still look at each other with the excitement and spark as if they had just met."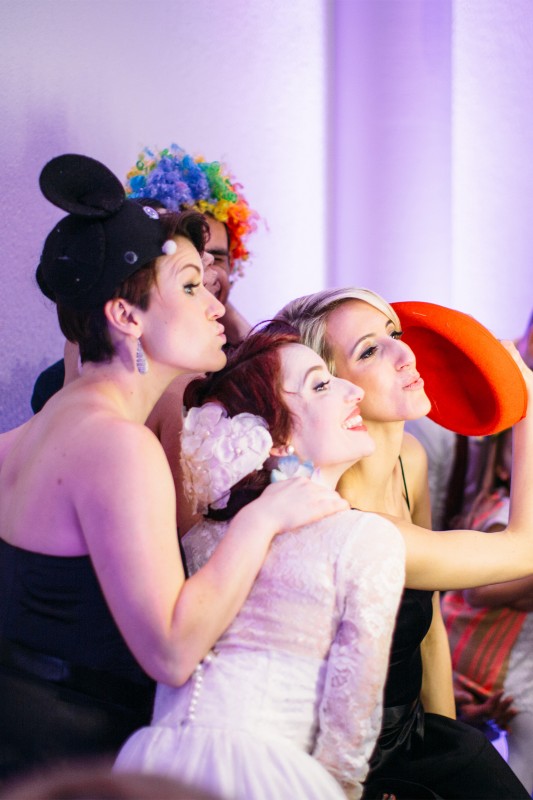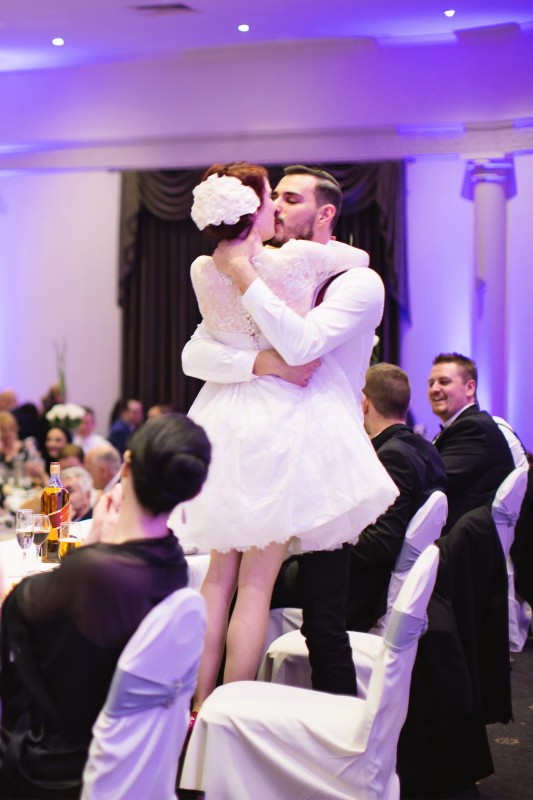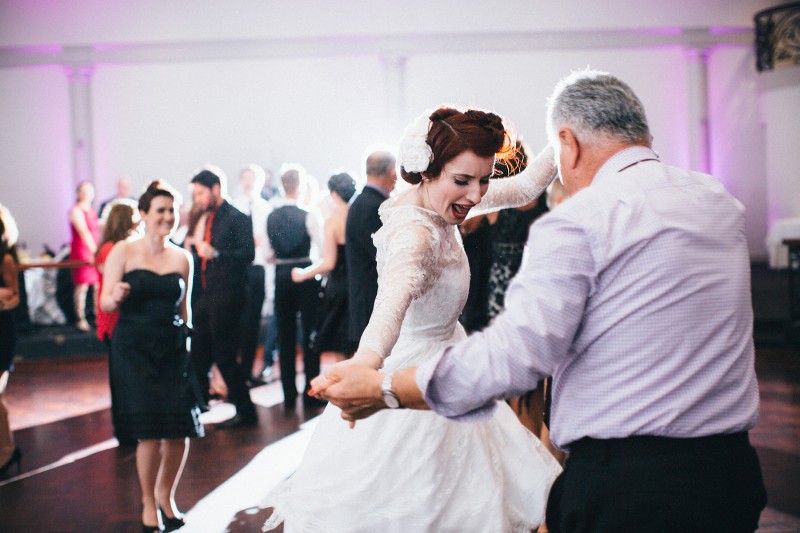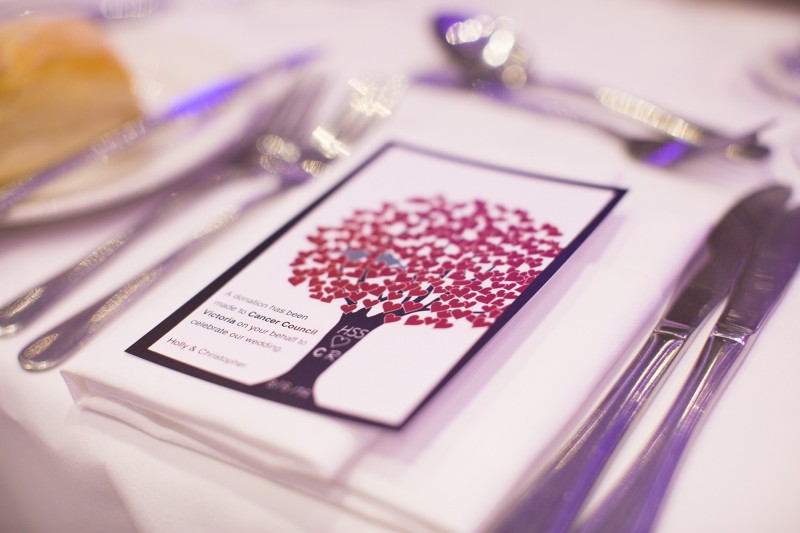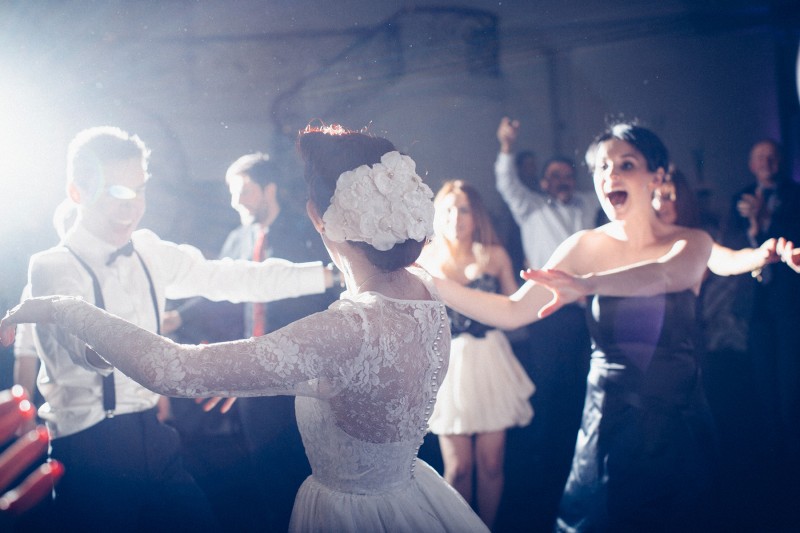 Photos courtesy of FotoJOJO.
Video courtesy of Artistic Films.
Featured Suppliers:
Bomboniere: Cancer Council Victoria / Brides Accessories: Grandmother's earrings / Brides Gown: Bride's mum's / Brides Shoes: Jo Mercer / Bridesmaid Shoes: Jo Mercer / Bridesmaids Accessories: Lovisa / Bridesmaids Dresses: Myer / Cake: Le Cake Stall / Celebrant: Fr Greg Trythall / Ceremony Venue: St. Mary's Catholic Church / Entertainment: More / Flowers: Wildberry Flowers / Grooms Attire: Roger David / Groomsmen Attire: Roger David / Hair: Sassyboss / Honeymoon: The Langham, Melbourne / Makeup: Studio 2 / Photobooth: Mr & Mrs Booth / Photographer: fotojojo / Reception Venue: The Luxor Function Centre / Rings: Rutherford Fine Jewellery, Cliveden Fine Jewellery / Transport: Limozone / Videographer: Artistic Films