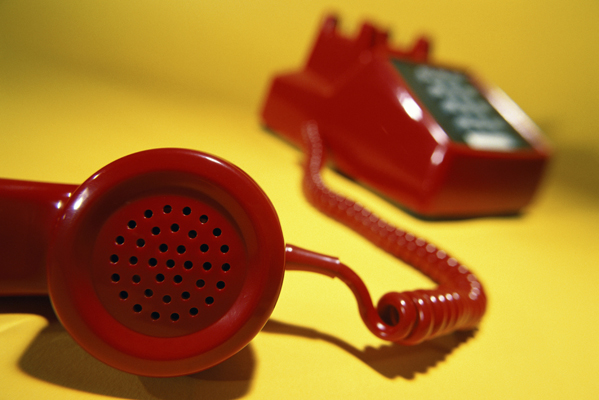 Answer the phone.
They're three of the most powerful words in a business' vocabulary yet you'd be amazed at how often they're ignored, especially by small businesses.
Answering your phone when it rings is absolutely crucial, after all, if you don't, your potential customer will, likely, go somewhere else in the time it takes you to return the call.
"The No.1 complaint we receive from brides is that wedding suppliers don't answer their phones," says Ryan Jenkins, Easy Weddings National Sales Manager.
"Of course, there could be many reasons you aren't answering it, be it that you're on another call, you're too busy to answer the phone or you're away from the phone."
"Whatever the reason, your potential customer doesn't know that and, by not answering, you're almost guaranteed that they will simply pick up the phone and call a competitor that is answering their phones."
Ryan, who heads up Easy Weddings sales team, makes, takes and oversees hundreds of calls every month. He says that a lead is only as valuable as it could be if it's managed in a timely fashion.
So, even if you aren't there to answer a call when it comes through, return the call as soon as possible.
"Easy Weddings can send you all the traffic in the world," says Ryan, "but if there's nobody at the end of the line when the bride rings or a voicemail goes unanswered for days on end, it's a waste of time and money."
So, what can you do to fix the problem?
1) Answer the phone. That doesn't mean you have to be glued to phone 24/7, but be diligent and answer it when you can. If you simply cannot answer the phone, ensure you have an answering machine so that the customer's details are saved for a return call.
2) Check your answering machine messages and do it as soon as you can. There's no point checking your voicemail every few days. By the time you do, your potential bride may already have chosen an alternative.
3) Ensure your answering machine isn't full. Another complaint we often hear is that a supplier's voicemail box is full and potential customers cannot leave a message no matter how much they want to.
Of course, all these rules also apply to email. Whether it's by telephone or via the internet, ignore your customers and your business will suffer while your competitors – who are responding – will prosper.
"We advise all clients to answer or respond to contact from brides within 24 hours," says Ryan, who applies these rules to every call or email he receives.
"We've learned from our most successful suppliers that they tend to call back a bride as soon as an enquiry comes through and not a single voicemail or email message ever goes unanswered, even if it's a simple, automated response saying that we'll get back to you as soon as possible."
"Obviously, this isn't ideal, but it's better than not responding at all or after a very long time."
If you need help managing your customer enquiries, call us to find out about our Enquiry Management system on 1800 155 122.