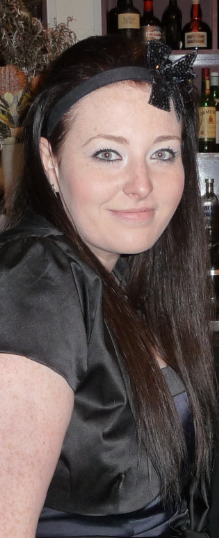 What do you do at Easy Weddings?
I am a Customer Experience Consultant. My  role is to  contact  all of our  customers  and to provide feedback, strategies and advice so to ensure their businesses are getting the most out of their advertising with us.
What did you do before you joined Easy Weddings?
I previously worked at Festo and O'Brien Glass in sales and customer service.
I definitely prefer customer service though! In fact, I have always pursued roles that are very customer-service focused.
I  love that I am able to build rapport with people fairly quickly. I am very much a people-person. It is my job to talk to people and help their businesses grow and prosper, I couldn't ask for more!
What are the three most common questions you're asked by EW clients? And what are the answers?
1.    Is using Social Media for my business worthwhile?
Social media is a great way to get more exposure for your business and to keep potential customers engaged. You want to get attention for your business.
The more time you spend updating and promoting great content, the more engagement and more of a following you will get from potential customers.
2.    How often should I update my profile?
Every 3-4 months to keep it nice and fresh with new images and up to date with current trends.
Brides are very visual and the click-through rate to your website is highly dependent on the content that you have on your profile page.
3.  What can I do to increase my traffic?
Having relevant information on your profile, updating images and asking brides for those reviews. Encourage as many brides as possible to leave reviews for your business.
4. What are the top three ways clients can improve their presences and profiles on EW?
Maintaining a modern, fresh website, including relevant information on their profile page, updating their images, and asking for reviews!
Many suppliers do not realize that we are always here for them, and we love catching up with them and helping them improve their business.
What do you like best about working at EW?
The culture, people, and also that EW in on the forefront of innovation.
We are always growing, expanding, and striving to be at the top of our game for our brides and clients.
EW is now supporting some amazing charities including the McGrath Foundation, a cause that is close to my heart as my mother went through it.
I love being part of a company that gives back.
What's something fun we don't know about you?
I have a mascot, and he is amazing! His name is Moosey and he hangs on the wall next to my work desk and always reminds me to take time out of my day to have a little giggle.