I've spent a lot of money building my website. It has all the latest bells and whistles and social media links etc, but I'm not sure how well it's working. Is there any way to tell?
The best way to see what is really going on with your website is to look at the statistics. While most hosting packages come with the ability to see how many people are visiting your site and where they're coming from, the most popular statistics service is Google's Analytics.
It's a free, very user-friendly service that lets you see just about everything that's going on with your website visually, which is perfect for those of us who aren't numbers people. Of course, if you are, you'll be able to drill down into the data very easily for a richer picture of the behind-the-scenes of your site.
You'll be able to tell what sites are referring traffic to your own, what pages are most popular and how well pages are converting, and the software goes beyond mere website statistics to deliver content analytics and even statistics around the success of your social media offerings.
Analytics allow you to see what customers are doing on your website, what is most popular and what is least popular and gives you an idea of how you can improve visits and the time people spend on your website. It's a useful and almost effortless way to track customer behaviour on your website and equips you with the knowledge and ability to help improve conversions.
The top three Google Analytics reports you should familiarise yourself with:
#1 – Audience Overview: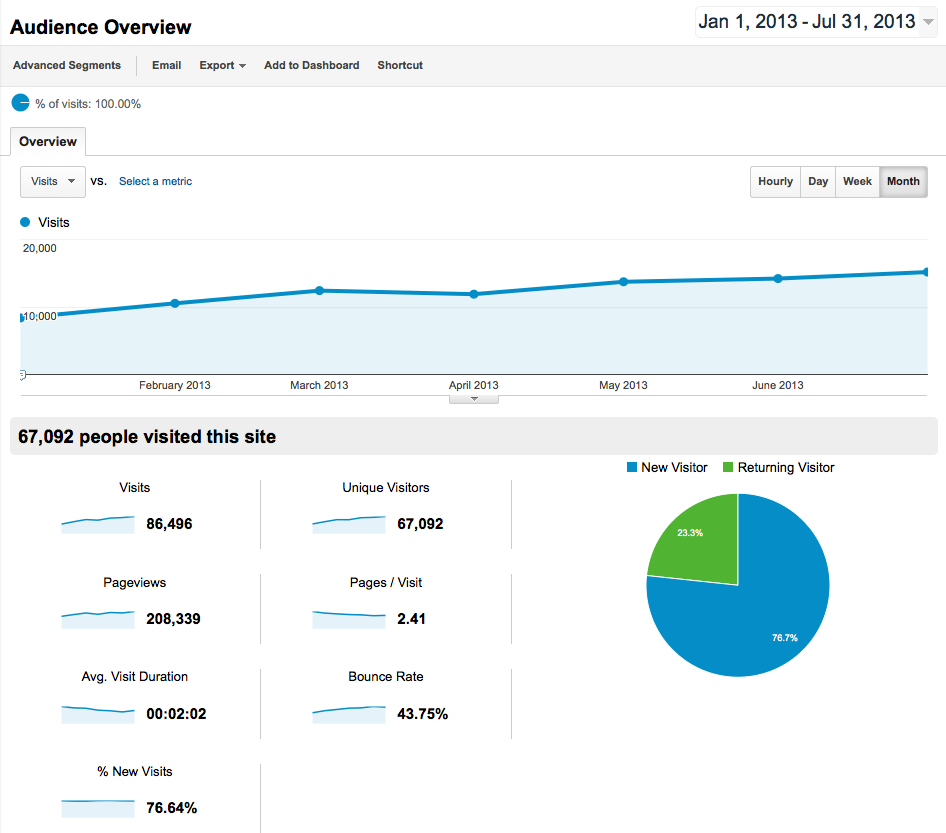 This report shows your website's total visits, Pages per visit, average visit duration, bounce rate, and a few other useful statistics that will help decipher your website traffic. Most importantly, you really want see your Visits graph on a constant upward trend.
This report shows what your visitors are looking at on your site. It provides great feedback as to the  pages where you need to improve the content and gives you an idea of what content your visitors are interested and what they're not interested in. Look for high bounce rates, which indicates visitors aren't staying on that page long, any bounce rate over 40% should be considered high – and ask yourself why. Perhaps the content needs to be rewritten or the page redesigned?
#3 Traffic Sources (All traffic):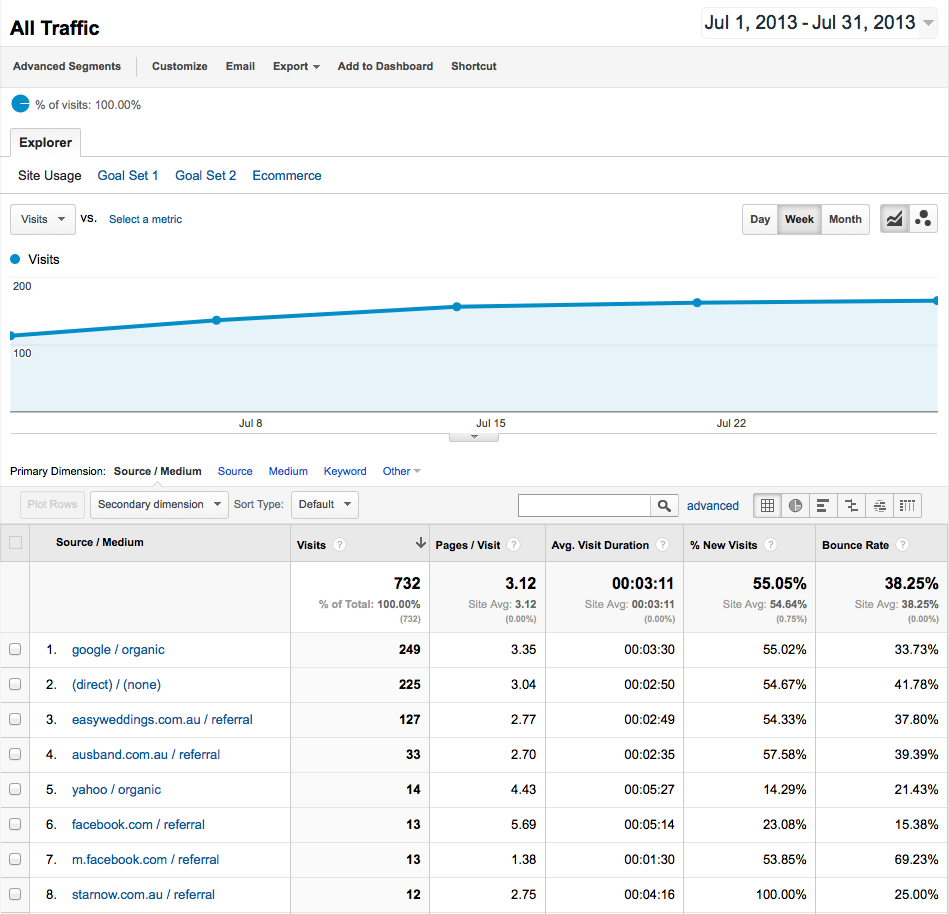 This report shows you where visitors to your website are coming from. It's an excellent way to see if your advertising is delivering tangible results. You can also see the quality of the traffic from different sources. The more time on site and page views each traffic source provides, the better the traffic is.
Getting Google Analytics up and running involves adding some code to your website. Either you can do it yourself, or you can call your Easy Weddings Account Manager who can arrange to have it done for you for free.