Music is a key part of the atmosphere at your wedding reception. Great music can turn the least inspiring venue into a swinging party, while a terrible soundtrack can make a carefully crafted interior feel like a bad work conference. When you're thinking about wedding music, it's easy to be blinded by personal taste. While taste should absolutely play an important part, you should also consider crowd-pleasing options that will make your wedding feel like a celebration. Check out our advice below and get inspired for your wedding reception soundtrack.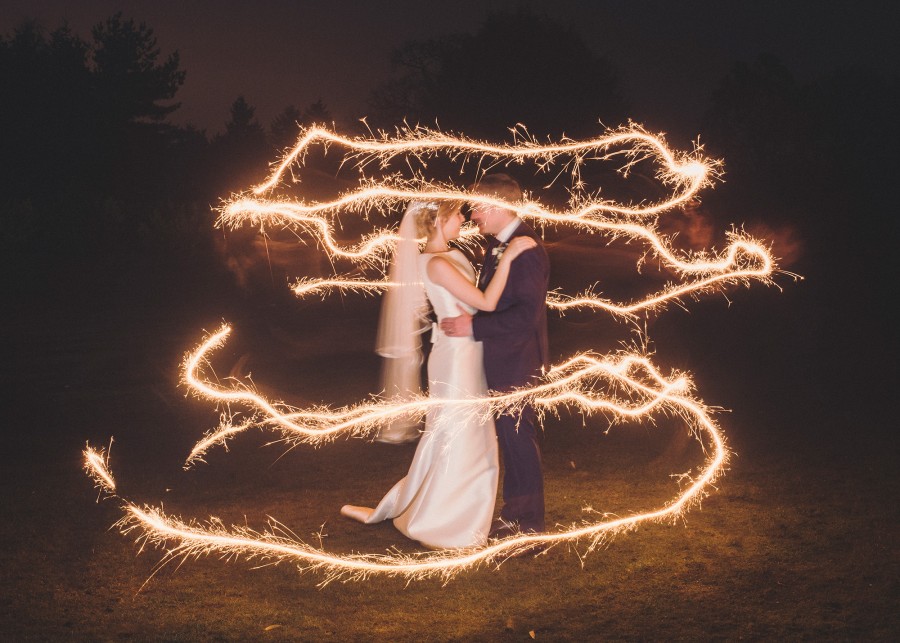 Go acoustic early
Think of your wedding like scenes in a film. You don't want to throw in all the action in at the start and have nowhere to go. Equally you need to build atmosphere up throughout the night. No one wants to grab their first drink whilst listening to 'Love Shack'. That's why over reception drinks, acoustic music work really well, it allows people to chat, mingle and generally warm up to a party whilst creating just the right amount of atmosphere. You could hire in a classical guitarist, pianist, or just produce a soundtrack of your favourite acoustic hits.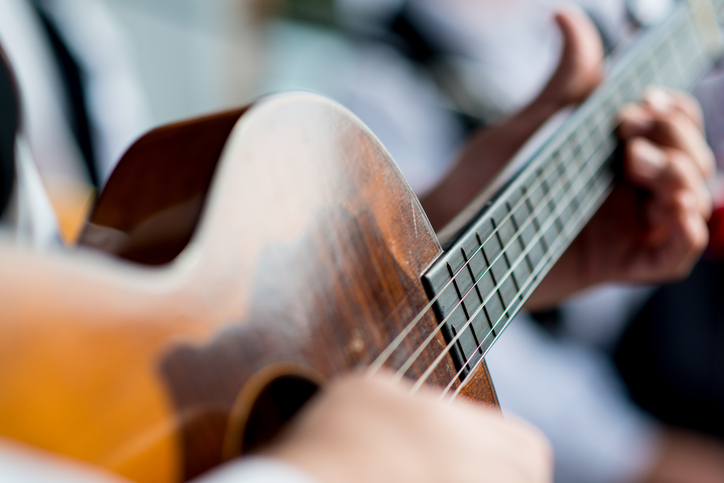 Choose a band wisely
Death metal may be your perfect wedding soundtrack, but it's unlikely to appeal to your wedding crowd as a whole. When choosing a band, it's best to go for maximum crowd appeal rather than niche tastes. Great wedding bands are generally pretty versatile and should play a range of classic tracks, modern pop, and a few special requests that mean the most to you. Always try to see a band perform before you book even if it's just their demo tape on youtube. You really don't want your wedding entertainment to be a nasty surprise.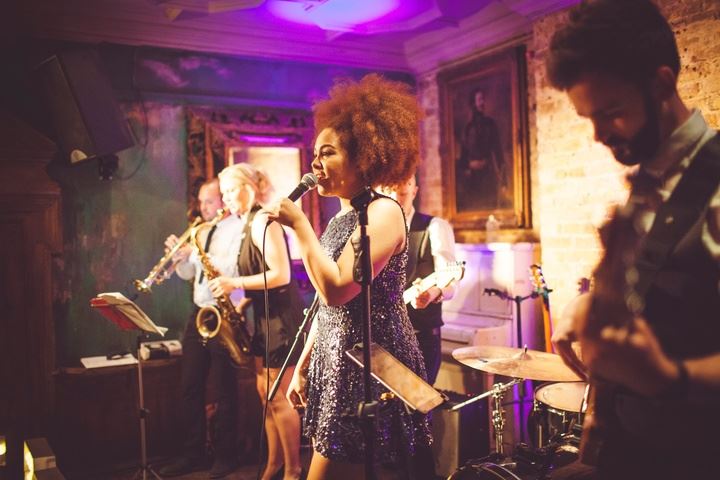 Don't underestimate a good DJ
In an age of Spotify and portable speakers, it's easy to think that a DJ is an unnecessary expense. While it's perfectly possible to plan your own wedding playlist you may miss a very important trick by dismissing a DJ. A great DJ will have played thousands of events and have the almost superhuman knack of being able to read the room. The right song in the right place can make a huge difference when it comes to your wedding atmosphere and although a DJ may feel like something from the past, it's definitely worth giving a second thought.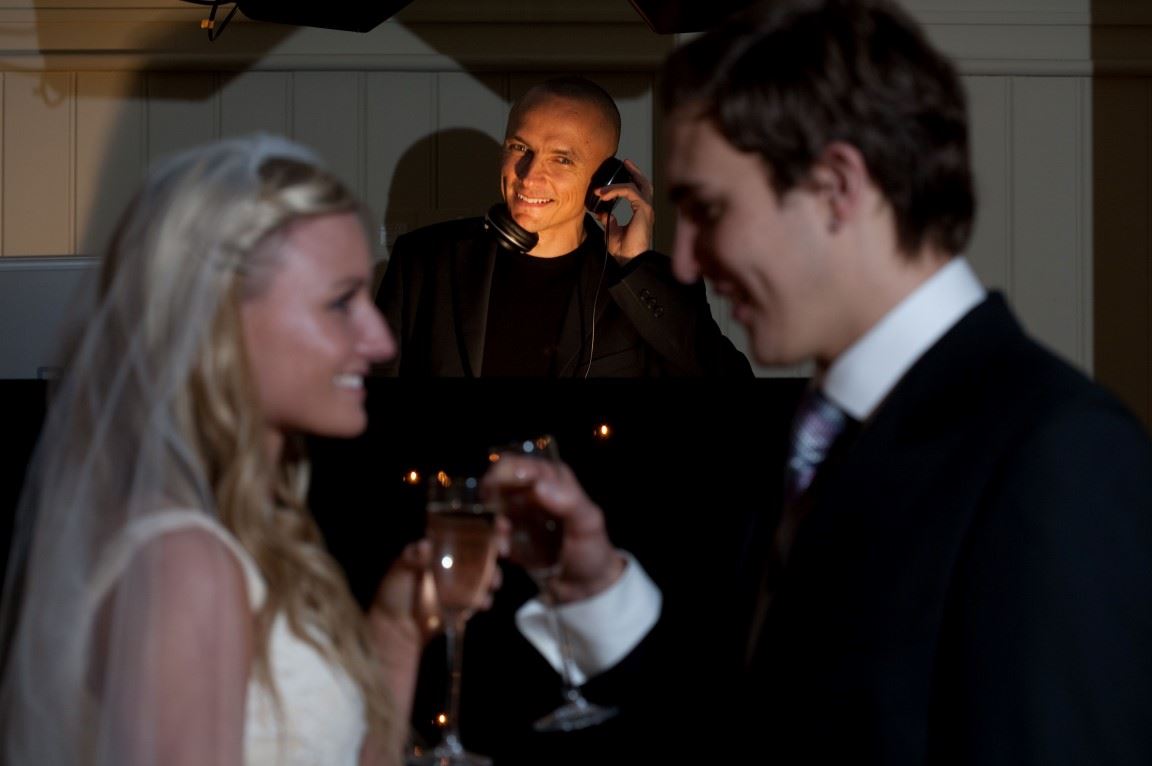 Plan music well ahead of time
Even the most on-point couples have the tendency to leave music as an afterthought. It's not unusual to find the bride and groom cobbling together a playlist a few days before the wedding. Don't be this couple! Remember that the right song choices have the potential to elevate your wedding from a good event to a great one. Also, don't make the mistake of relying on an online playlist, Wi-Fi has a habit of failing at the most crucial times and you don't want to be left with a silent venue as your music buffers.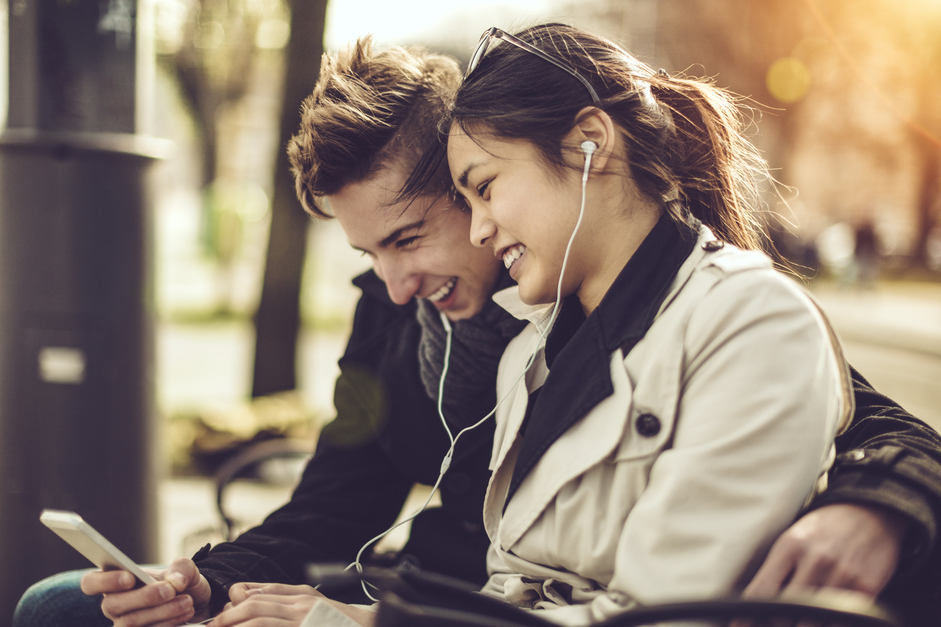 Send out request cards
Make sure your guests love the music at your wedding reception by playing their favourite songs and making them feel an important part of your celebration. By sending out request cards with your invitation you can ensure there will be a song they are dying to hear on the night and you can guarantee they will be up on the dance floor all evening long. You can even pull this idea together last minute by sending out a group email requesting song choices.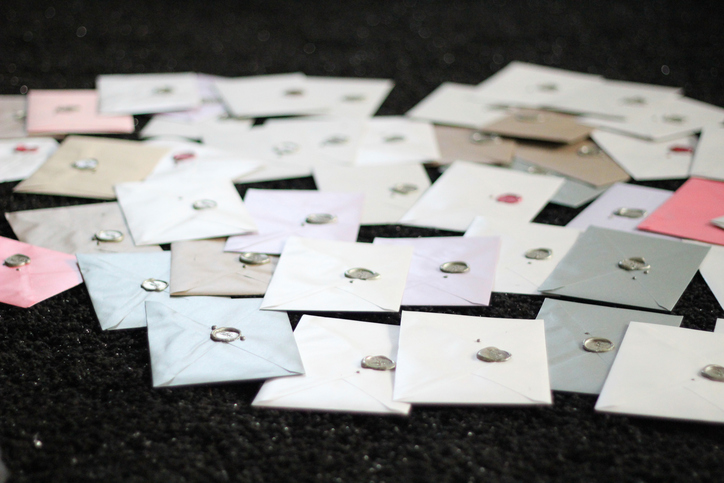 Avoid karaoke
There is something about weddings that makes people want to sing. This is lovely in its own way, but there is something about friends and relatives getting up to sing at a wedding that can stop it dead in its tracks. Uncle Joe may belt out 'My Way' at all family events, but you should make your wedding the exception to this very unfortunate rule. Keep family and friends on the dance floor where they belong and leave the stage to the professionals (unless your sister in law happens to be Adele or J-Lo!).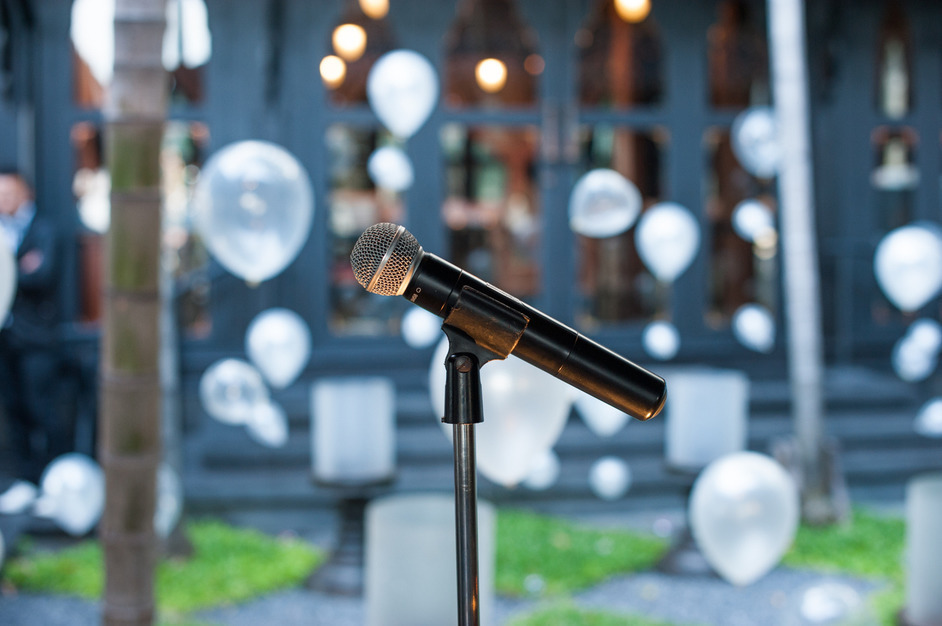 Make your wedding soundtrack central to your planning and enjoy the benefits that great music brings to your big day. Your guests will thank you for it.