The perfect dress has been found. The venue is paid for. The suit has been fitted. Now, all you need is the car. Here are the top 20 wedding car providers that service Woking.

If you're looking for an expertly maintained, simply immaculate and all-round super styling car for your wedding car hire, then Maserati Wedding Hire may be perfect for you. This team offer a selection of divine Maserati makes so that you can arrive at your wedding in sleek and modern style. The service offered by this team is as perfect as their cars. You'll be getting a team of professionals who pride themselves on their top quality service.

The small, family run business, Elegant Car Hire have been hiring out wedding cars for 30 years. This team are all about the personal service. They are adaptable, accommodating and completely friendly so your booking and hiring experience is enjoyable and easy. In their chauffeur-driven fleet, you'll find a beautiful collection of amazing vintage vehicles that are hard to resist. Their 1928 burgundy Nash Open Tourer is a sight to be seen. And their Beardmore Taxi is said to be the oldest surviving Mk7 London Taxi. In black over vibrant blue, this one is a real eye-catcher. Experience a phenomenal ride in any of the cars in this fabulous fleet, that is steeped in style and history.

Waverley Chauffeur Services is made up of a team of professionals who strive for excellence both in their service and their cars. While at other companies, your quote may be generic, with Waverley your quote is tailored to you so you know you're receiving truly personal service. Their impressive modern fleet includes makes from Rolls Royce, Bentley and Mercedes Benz so that everyone who loves a luxury modern make is covered.

The team at Genevieve Wedding Car Hire are here to offer you truly special service on your wedding day. They specialise in chauffeur-driven vintage car hire which will come complete with silk car ribbons and flowers to make sure your vehicle of choice is looking the part. In their fleet, you'll find stunning, lovingly cared for cars from the 1930s, 1940s and 1950s. Their Jaguar Mark V from 1940 has a premium build quality and sleek yet charming style. Their two Mark IX Jaguars from the 1950s are beautiful, curvaceous and white so they'll fit in with any wedding colour scheme. Prices are always tailored to each couple so get in contact today for your quote.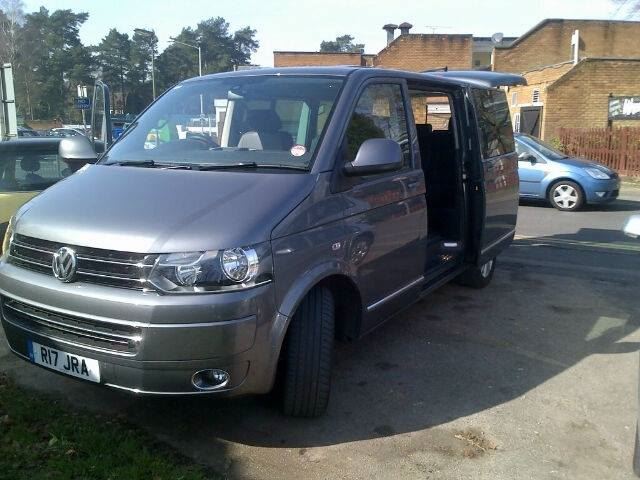 If you're looking for first class chauffeur-driven car hire for your wedding, then look no further because John A Ray & Associates may be your ideal provider. In their fleet find modern luxury makes from Mercedes, Audi, Volkswagen and Ford. Whatever car you choose from this fleet, it'll be adorned with ribbons and flowers in a colour of your choice. This is the perfect opportunity to match the ribbon colour to your wedding theme so everything ties together perfectly.

If you're a little bit in love with a vintage Volkswagen, then you're in the right place. Retrocampervan specialise in the hire of classic vintage VW makes so that you can arrive at your wedding in fabulously groovy style. They offer both a classic Beetle and two campervans. All of these vintage delights have their own charm and all would be perfect for a vintage lover's wedding. Their prices start as low as £300, so check them out today for affordable and completely styling wedding car hire.

At Sheppard Chauffeur Services, your comfort, safety and security are highly valued by this dedicated team. Here you'll find a team that delivers the very best service at the highest standard. You'll find that they are consistently giving each and every one of their clients the same courteous, friendly and attentive service, which is what everyone expects for their wedding day car hire. This team are also dedicated to the environment, which is why they offer a Tesla Model S Saloon for wedding car hire. This sleek and stylish white car gives off zero emissions so that your ride is not only stylish, it's also the most ethical.

For some couples, a modern luxury chauffeuring car or a vintage classic just aren't going to do. For these couples, the only choice has got to be a fabulous modern supercar. This is where PB Supercar Hire comes in. This team offer a truly Impressive collection of supercars for you to consider for your wedding day car hire. Be impressed by their Aston Martin AMV8 Vantage Cabriolet, Lamborghini Huracan Coupe or their Maserati Gran Turismo. If you love a sleek supercar, then you have to check out this fleet.

Modern or vintage, Alpha Class Wedding Cars has both for you to consider for your wedding. Their modern offering is a Mercedes Benz S Class that comes in lustrous silver and has every mod con you could wish for. In vintage, you'll find a 1964 Rolls Royce Silver Cloud III which any fan of traditional wedding cars will adore. Also finished in silver, this car is a totally understated show-stopper. With great personal service as well as these delightful cars, you must consider this team.

Deluxe Classics are here to give you truly VIP service and transport so that your wedding day is utter perfection. This team offer a collection of classic vintage cars which are not the typical wedding cars you tend to see. Their cars are all from 1940s America and they've got the fabulous style to prove it. They're all Plymouth makes, in either bright red or ivory. Each have that cool American style. Each are perfect for your wedding if you want a truly unique car.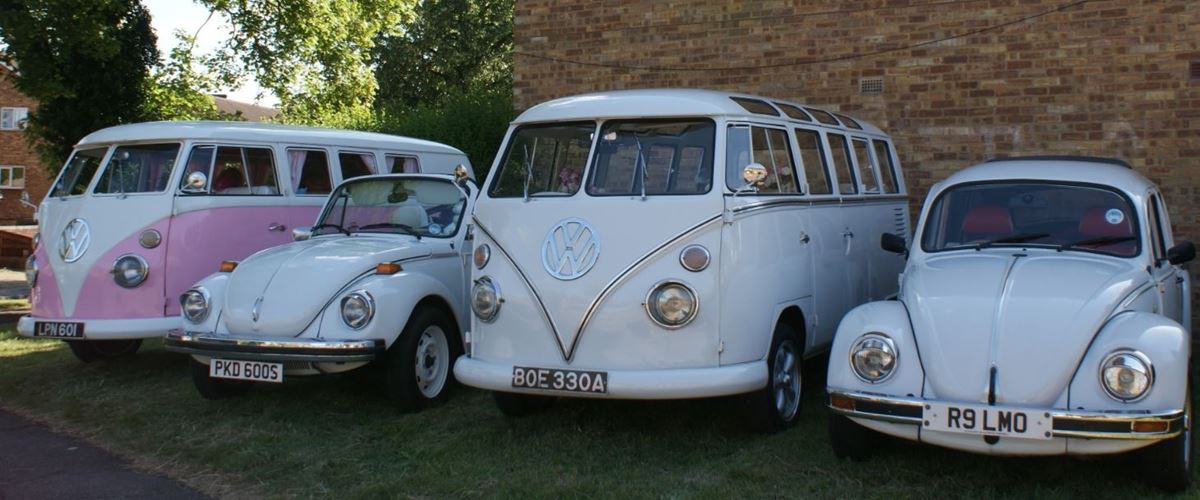 At Beetle Drive, you'll find only the most unique wedding car hire you could ask for. As their name suggests, the team at Beetle Drive specialise in the hire of Volkswagen Beetles and Campervans for weddings. So if you've always loved the vintage style of these classic vehicles, then this provider is a great choice. With tailored and dedicated service, Beetle Drive are definitely contenders for your perfect quirky, vintage car hire.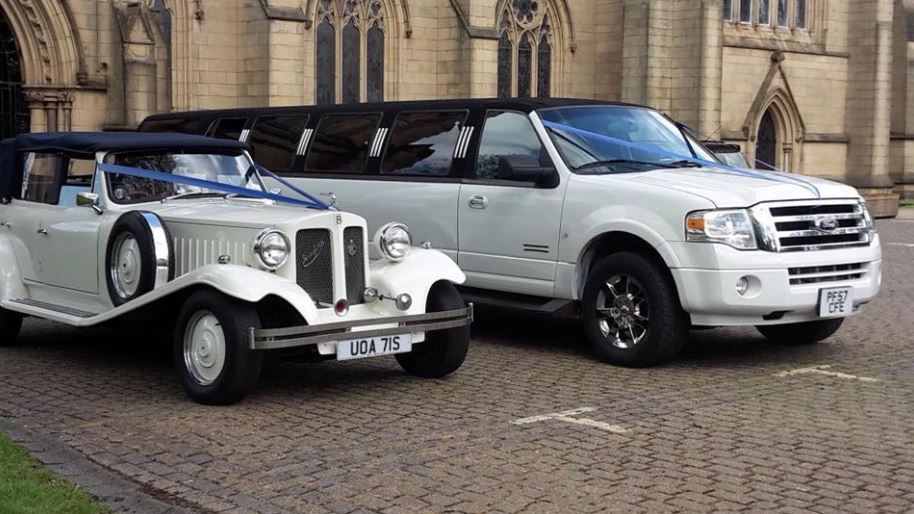 At WeddingCarHIre.co.uk, you'll find a team who is hugely dedicated to their clients. This team go above and beyond to get their clients everything that they want and need for their wedding day car hire, no matter how unusual the request. This team have a huge collection for you to consider. It houses classics, modern and vintage delights, so that no personal style is missed.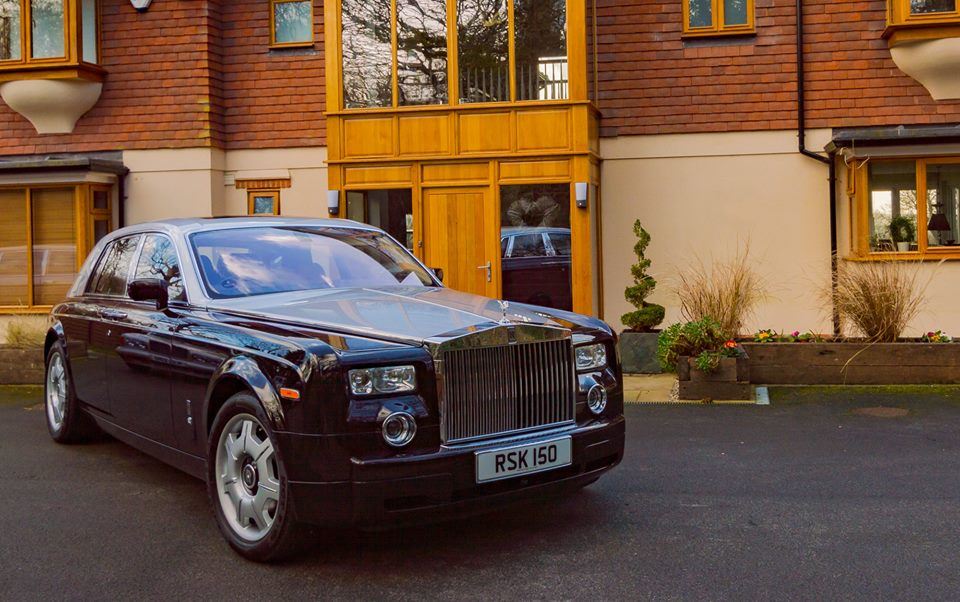 If you're looking for a range of classic cars to consider for your upcoming wedding transport, then consider Portfolio Heritage. This team have a beautiful fleet of only the best classic cars including Bentley, Rolls Royce and Jaguar. Your perfect classic make awaits you right here, with Portfolio Heritage.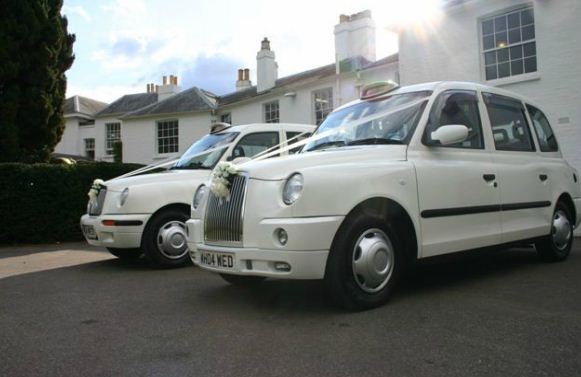 For many of us, London is the best city in the world. Even those of us living in Woking. There is something so captivating about London and so exciting about everything that makes it what it is. Something that is so quintessentially London is the iconic London Cab. These are part of any good London experience, even if you're not actually riding around in one. This is where White London Taxis comes in. For your wedding day car hire, this team are offering their restored collection of taxis. This fabulous vintage fleet will charm you completely.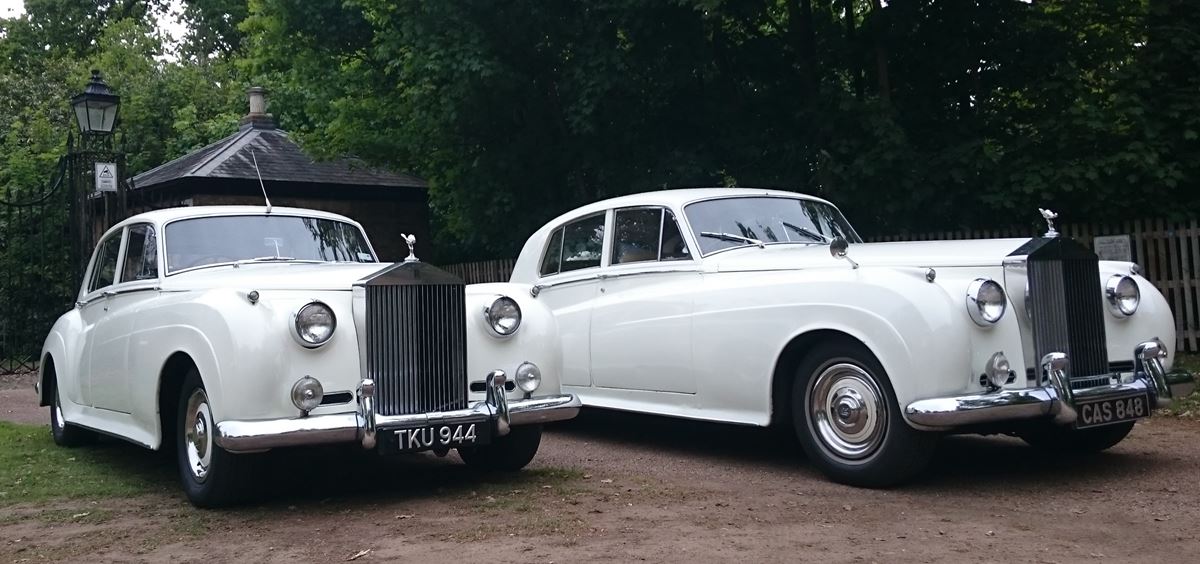 Classic Car Hire are here to offer their fabulous collection of vintage and classic cars for you to consider for your wedding. This team offer a range of cars. You'll find the most classic wedding makes of all, the Rolls Royce and the Bentley in varying ages. See cars from eras as far back as the 1920s, and marvel at the new modern makes that are quickly becoming classics in this day and age. Classic Car Hire look forward to working with you for your wedding day. They'll even bring you the car hire that you desire in your choice of colour with their fleet of over 30.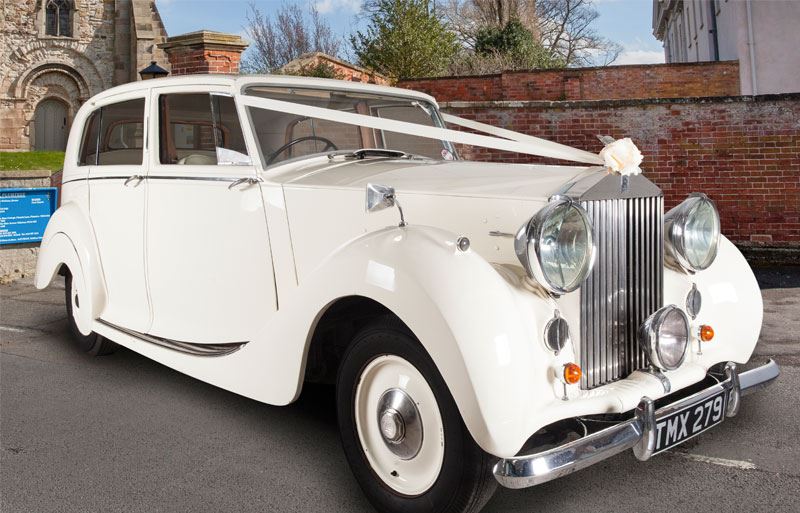 1st Class Cars are a provider that put their service first and foremost. This team are hugely dedicated to providing only the best service you could possibly imagine for your wedding transport. This team are here to make your wedding day as memorable as possible and they hope they can contribute with their luxury vehicles. You'll find that the service from this team is completely professional, but it is also highly friendly so that you feel comfortable as well. Let this team accommodate you in their beautiful modern collection.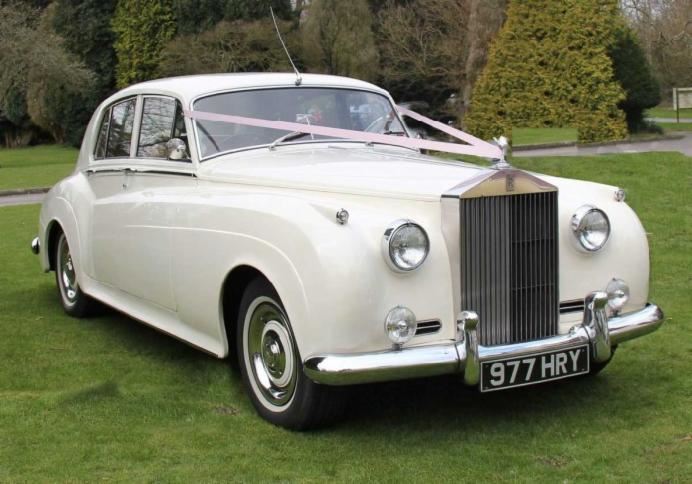 D S Wedding are a wedding car provider who are here to offer their family run business to you for your wedding day. This team specialise in providing both professional, yet personal service. In their fleet, you'll find classic and vintage cars that you'll swoon for. You'll especially love their Rolls Royce Silver Cloud. This 1950s gem is all curves and classic lines. It is supremely elegant and seriously perfect for wedding car hire. Book this car today and get professionalism at every turn, punctuality and the ride of your life.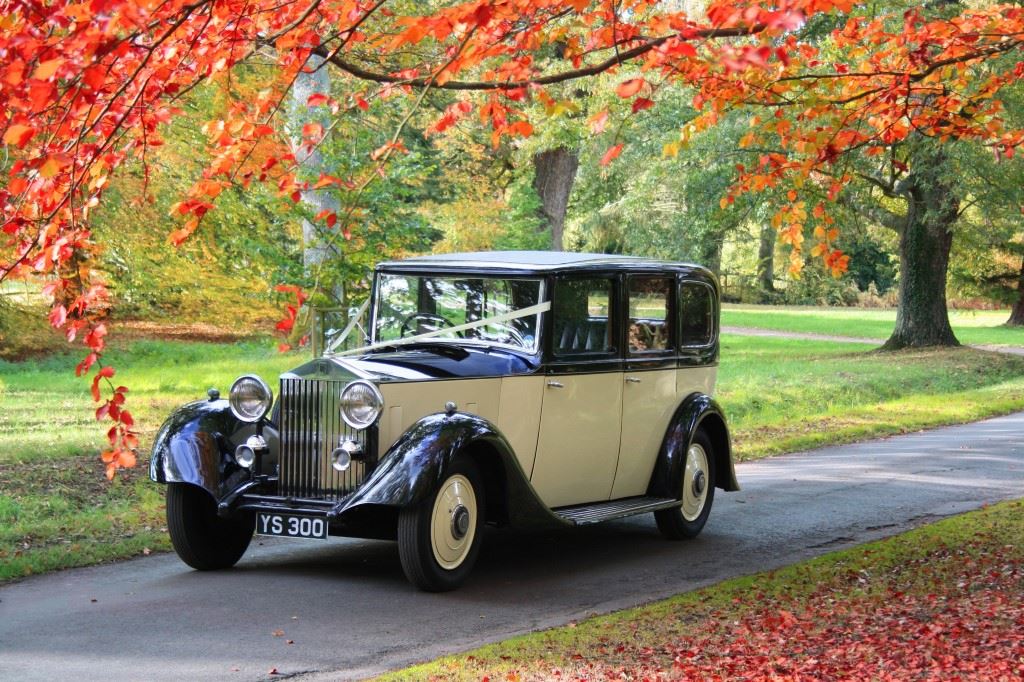 Clover Care are a family run business who specialise in the hire of classic and vintage wedding cars. This team love their collection and treat every one of their cars with the love and attention that they deserve. With their attention to detail, this team are able to offer immaculate cars alongside the best service. Their amazing vintage fleet includes makes from Rolls Royce and Daimler, two of the wedding industry's biggest and best makes. If you're looking for genuine classics with their original features, then Clover Care are the team for you.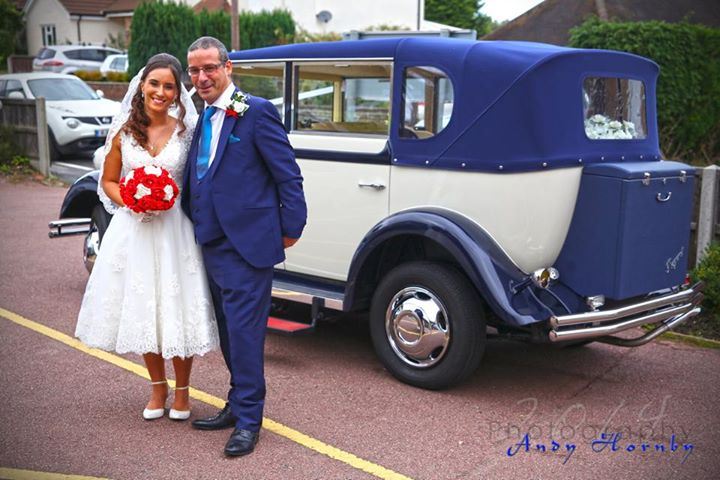 At Linara Classic Wedding Cars, you'll find a team that are attentive and punctual. Not only this, but you'll also find a collection of cars that has been lovingly cared for. This team openly say that their cars are their pride and joy and they always present them perfectly. This not only means in immaculate condition, but also dressed in flowers and ribbons so that they look the part on your big day. If you love vintage classics, then you have to check out the beauties on offer at Linara Classic Wedding Cars.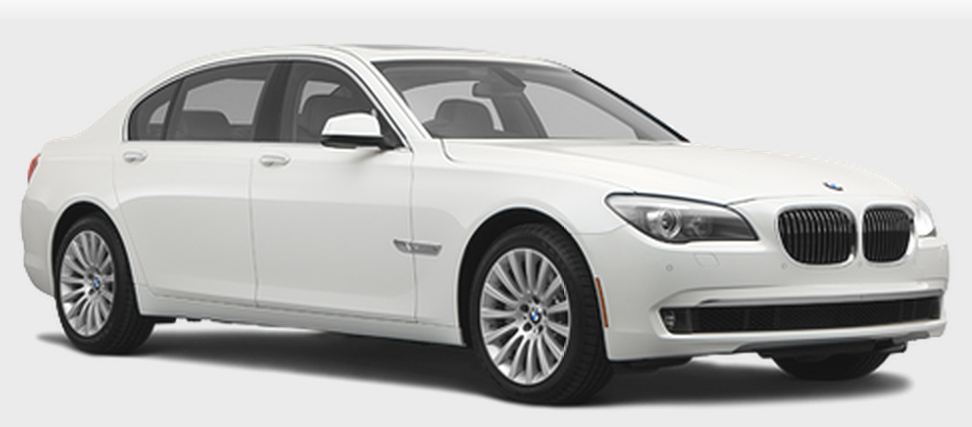 Supreme Luxury Car Hire are a leading chauffeur service, here to provide you with only the finest car hire and service. This professional team offer reliable chauffeur-driven wedding car hire that you will not be able to fault. This team is friendly above everything and courteous at every turn. In their luxurious fleet, you'll find amazing cars including a BMW 7 Series, a Mercedes S Class, a Mercedes E Class and an Audi A8. This is a modern luxury car hire company that won't let you down. Book your perfect luxury car with them today and arrive at your wedding in style and comfort.