In beautiful Hampshire in England, lies Winchester. This cathedral city is the idyllic place to tie the knot. Let's get you to your wedding in perfect style. Here are the top 20 picks for wedding car providers that service Winchester.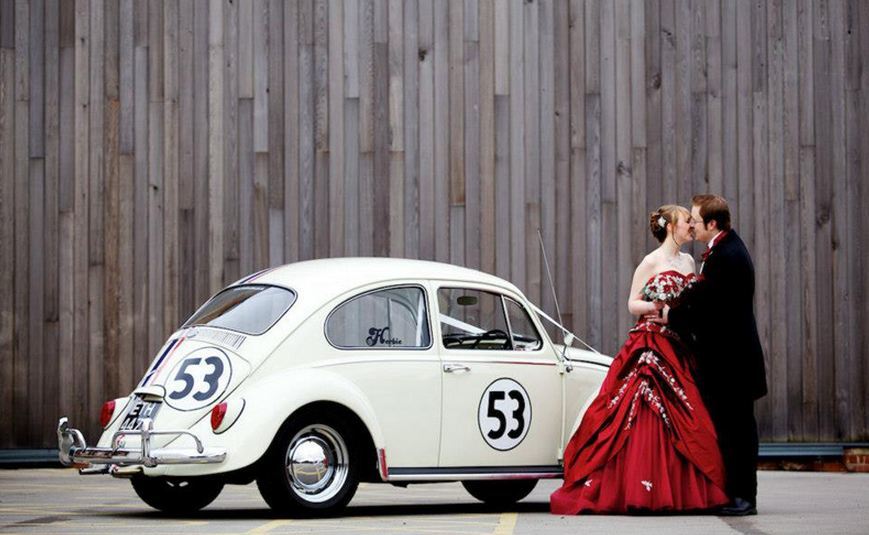 If you're looking for a truly unique ride to your Winchester wedding, then you've come to the right place. Hire Herbie have one very special car on offer for wedding hire. That car is their 1966 Herbie replica. While this car is genuine vintage, it became a Herbie replica for promotional purposes for the 1970s Disney movie 'Herbie Rides Again'. If you've seen anything Herbie-esque, then you'll know exactly what this Volkswagen Beetle looks like. If you're a big Herbie fan or you just love a quirky VW, then Hire Herbie are the car company for you.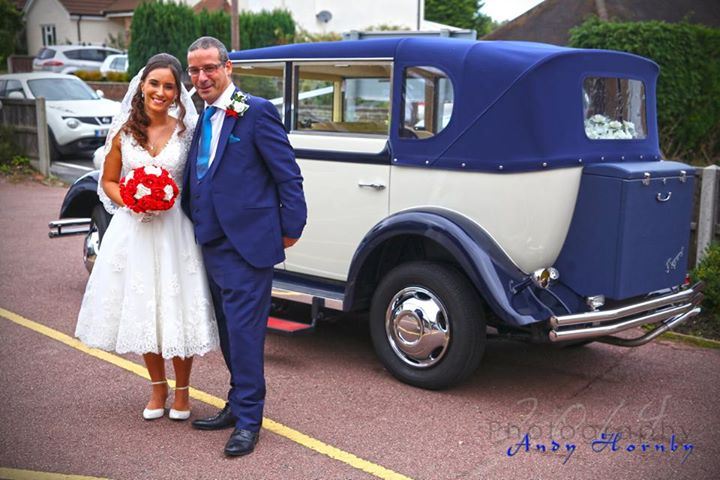 Linara Classic Wedding Cars are a family-run business that offer a range of vintage, vintage style and modern cars for you to choose from. This team are here to provide a stress-free service which must be sounding pretty perfect for your wedding, right? Weddings can be so stressful, so don't let another thing stress you out. Have your car hire be easy with this reliable, friendly and professional team. Their beautiful fleet awaits.

At Stretched 4 U, you'll find a team of experienced professionals who are dedicated to giving their customers excellent service. You'll find that with this team, you'll be given professionalism with a personal touch that is so often missing in wedding car providers that are this popular. Within this team's fleet, you won't just find limousines as their name suggests. You'll find wedding cars, executive makes, novelty vehicles and prestigious cars too.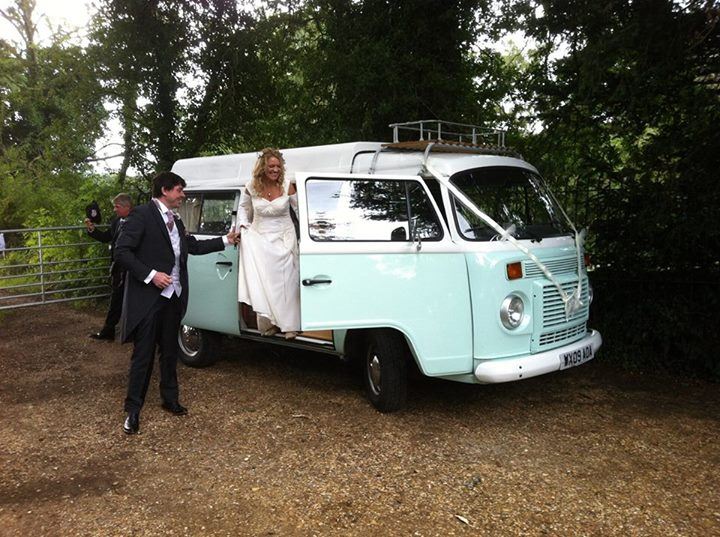 If you're after a reliable and friendly service for your wedding day, then Ambassador-Line South may be the car provider for you. This team aren't offering flashy vehicle hire for weddings. What they offer instead is the hiring out of a crisp, clean and safe minibus. This is ideal if you want a provider that is straight-forward and reliable without anything too flashy. What is great about these minibuses is that they're super comfortable so if you just want to be relaxed on your wedding day, then this may be the perfect solution.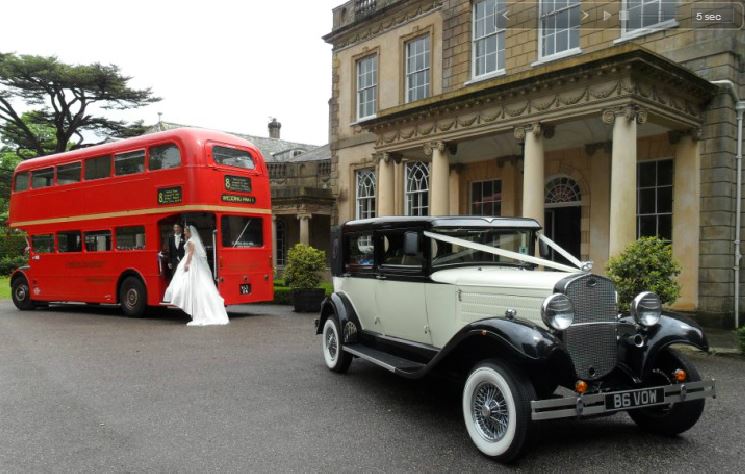 If you're looking for a family-run business that can supply fabulous chauffeur-driven cars for your wedding day, then Christchurch Wedding Cars may be the perfect supplier for you. In their hugely varied fleet, you'll find vintage and modern cars that would all be perfect for a wedding. It all just depends on your style. If you love vintage cars, then consider their 1952 Morris Minor convertible, their London taxi, their 1959 Routemaster bus or their selection of 60s Volkswagen camper vans, all in great jazzy colours. If you're more into modern cars, then see this team's luxury Mercedes makes for a truly comfortable and luxurious ride. Or if you want a happy medium, check out their vintage style cars which have all the vintage charm but the modern mechanics.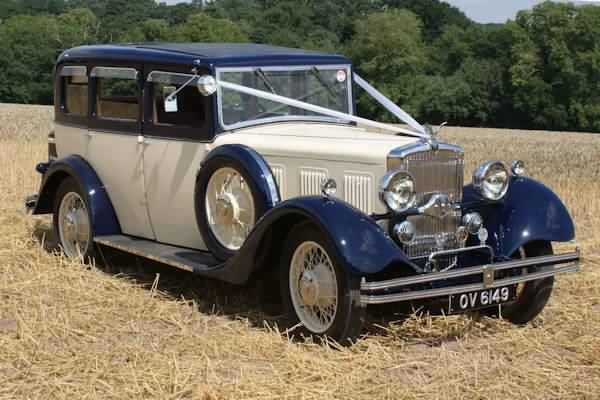 How does hiring a car supplier who's aim is to make a part of your wedding as easy as possible? It's sounding pretty good, right? We all want our weddings to be easy. We want them to be relaxed and fun but the process of booking suppliers and services for a wedding can be stressful and hard. This is where the Classic and Vintage Car Company comes in. They're here to make both the booking process and the on-the-day wedding car hire as easy and as enjoyable as they can. With this wonderful dedication to service alongside their stunning vintage fleet, this team should be high up on your list.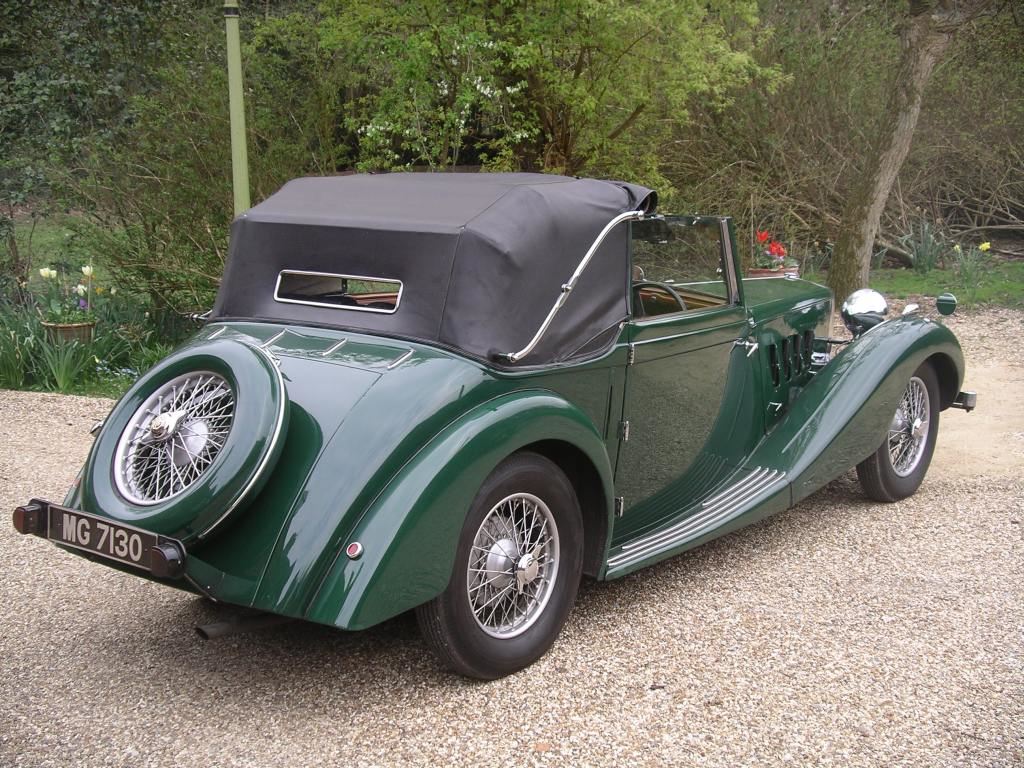 If you're all about genuine vintage cars, then Ages Past are definitely worth considering for your wedding car hire. These days, many companies have opted for vintage style cars to get the perfect elegance of a vintage car, but have modern mechanics to accompany it. Ages Past is different. They have instead acquired an amazing collection of genuine vintage cars and lovingly restored them so that people like you can ride to their weddings in a true piece of motoring history. With beauties from the 1930s, 1940s, 1950s and 1960s, you won't be disappointed.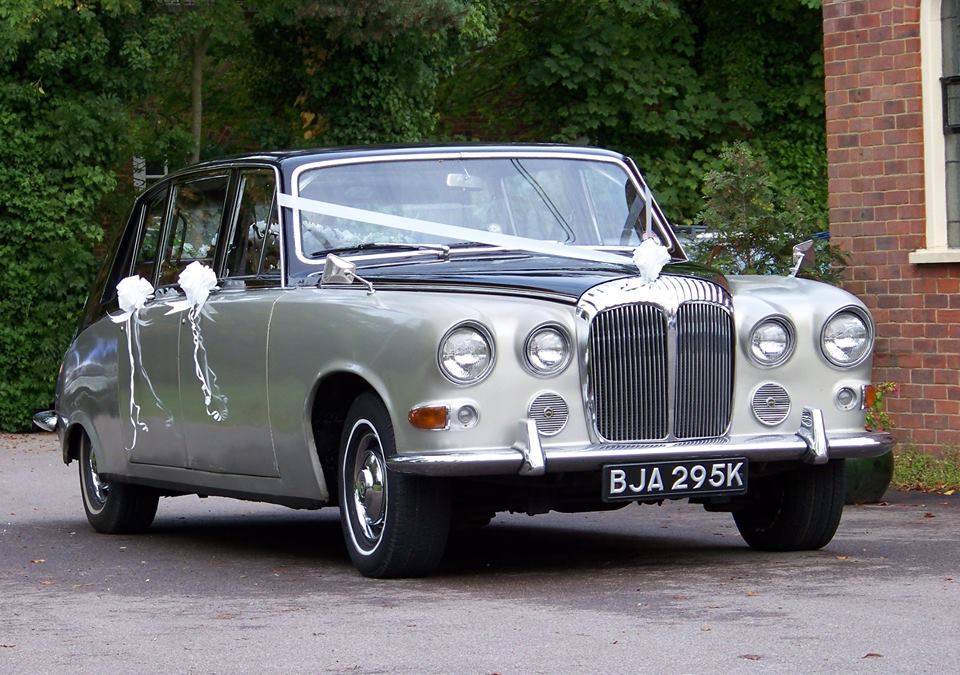 The John Walsh Wedding Car Company are committed to giving their customers premium service which includes total comfort and perfect sweeping style. This team pride themselves on their highly professional yet extremely friendly service, where all of your needs with be met and respected. In their collection, you'll find a stunning 1968 Daimler Limousine which is stately, elegant and fab. If you want something modern, their Mercedes Benz S Class is the perfect choice with its luxurious finish and style.

Finishing Touch Limousines are the perfect choice of wedding car provider if you're after a clean and sleek car for your wedding that is super easy to book. With this team, you'll get straight-forward pricing that includes car ribbons and bows, a bottle of bubbly, a uniformed professional for your chauffeur and a 'just married' sign. Find in their fleet modern makes including Chrysler and Hummer. Perfect for those who love their mod cons.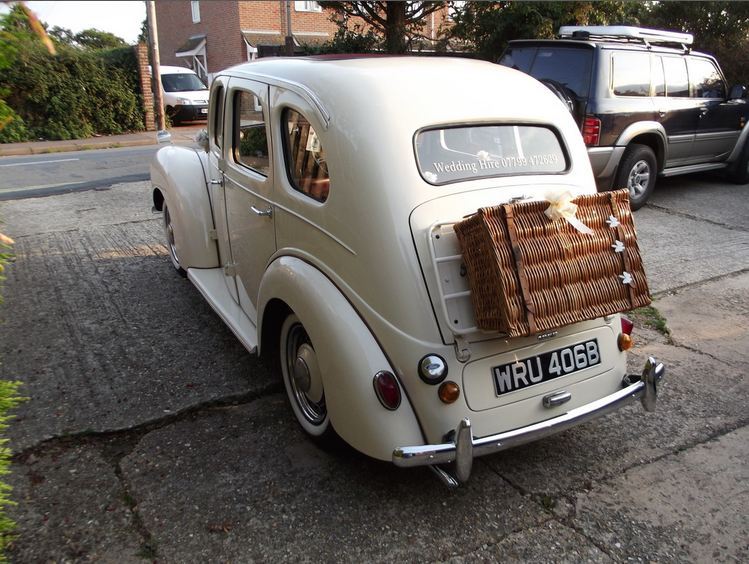 Genuine classic wedding transport awaits you at Exbury Classics. This team are here to add a little class to your wedding day transport. Find that their service is reliable, punctual and they have competitive rates too so if you're on a budget, this team may be perfect for you. You'll be in complete awe when you view this team's collection of beautiful classic cars. Whichever you pick, you'll be feeling like an old-timey movie star as you ride along to your wedding.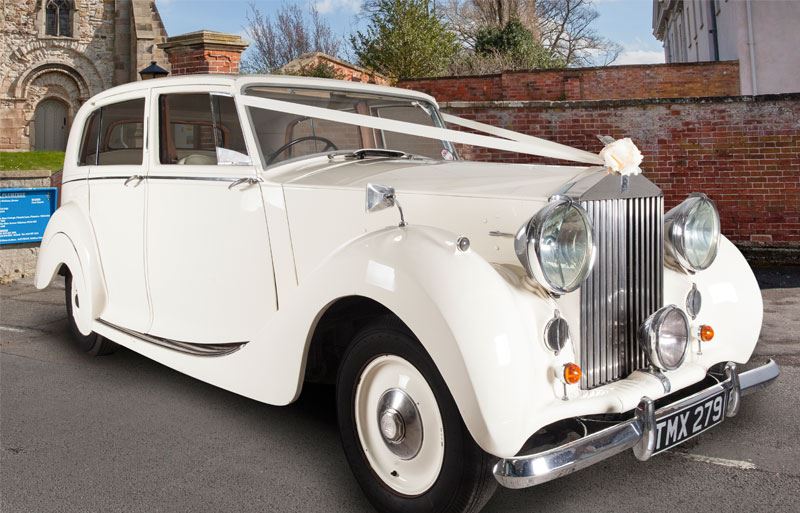 When you're getting married, the only kind of experience you want is the best. This is why 1st Class Cars are definitely a provider to consider, as the best is all they know. In this team's fleet, you'll find modern luxury options alongside luxurious stretch limousines. Every modern and executive car that you could possibly hope to have for your wedding is here in this fleet. You'll undoubtedly find your experience comfortable, stylish and memorable when you book with 1st Class Cars for your wedding day car hire.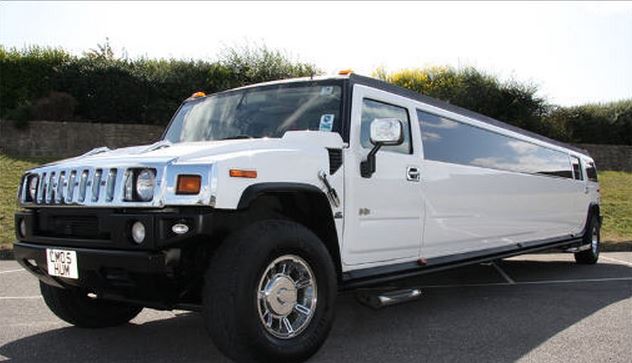 The motto at AKM Limousines is 'Leave in luxury and arrive in style', which perfectly encapsulates their attitude towards their cars and service. This team want you to have the perfect ride to your wedding and their fleet reflects this. Every model here is sleek, beautiful and immaculately cared for. Choosing this family owned team for your special day means personal and quality service alongside glorious stretch limousines, hummers and other luxury vehicles.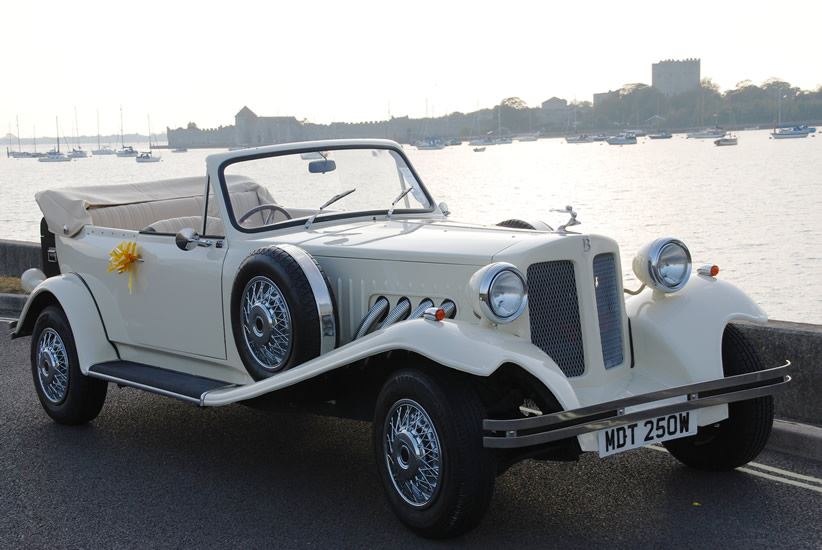 For some, personal service is the biggest consideration when booking their wedding car hire. It can make all the difference when you know you're talking to the people who own the business. If this is sounding an awful lot like you, then Allenby Limousines are just the provider you need. This team offer reliable and friendly service while still maintaining that personal touch. In their fleet you'll find such delights as their Beauford Convertible, their Branford and their Asquith bus. All of these cars come in a beautifully elegant 1930s style while enjoying the distinction of being modern creations, which is perfect for those who love the style of vintage cars but the reliability of modern ones. On that note, if modern is your thing, then this team offer a modern Jaguar and Land Rover so that everyone is catered for.

Sheppard Chauffeur Services offer the impressive distinction of being a luxury chauffeur hire while also being eco-friendly. Just released in their already impressive line-up of vehicles is the incredible new Tesla Model X, an all-electric modern marvel of a vehicle, with exciting falcon-wing doors for that uniquely special entrance. Also on other, among other eco-friendly wonders, is the Aston Martin Cygnet, a rare and charming compact vehicle that will get you wherever you need to be with time to spare.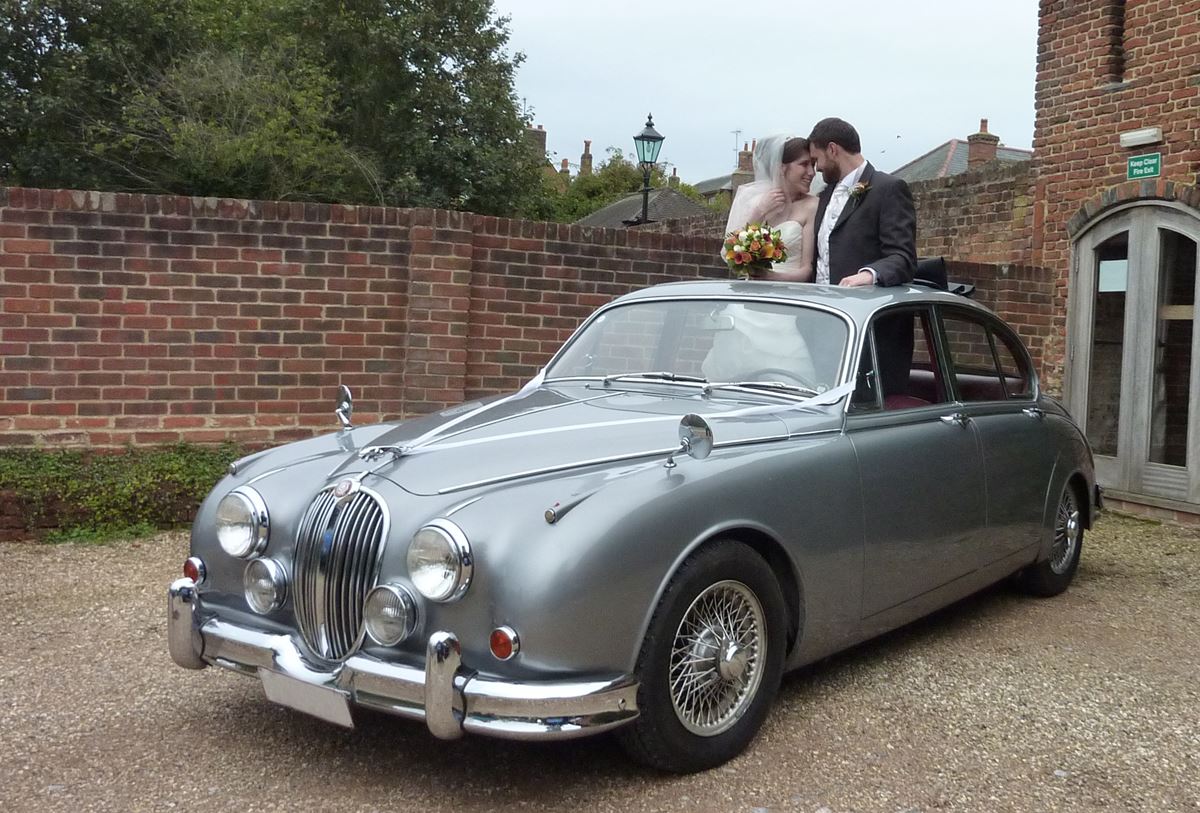 If on your wedding day you refuse to look at anything that isn't authentically vintage, then Acira Wedding Cars are definitely worth considering. This dedicated family business offers a wonderful selection of vintage and classic cars in their fleet. Find genuine vintage beauties like their 1935 Triumph Monte Carlo Tourer. This rare classic with vibrant red exterior has been completely restored to its former glory so that car lovers have the chance to take a drive in this piece of automotive history. The many other delights in this fleet come from anywhere between the 1940s through to the 1980s. A vintage collection that has to be seen to be believed.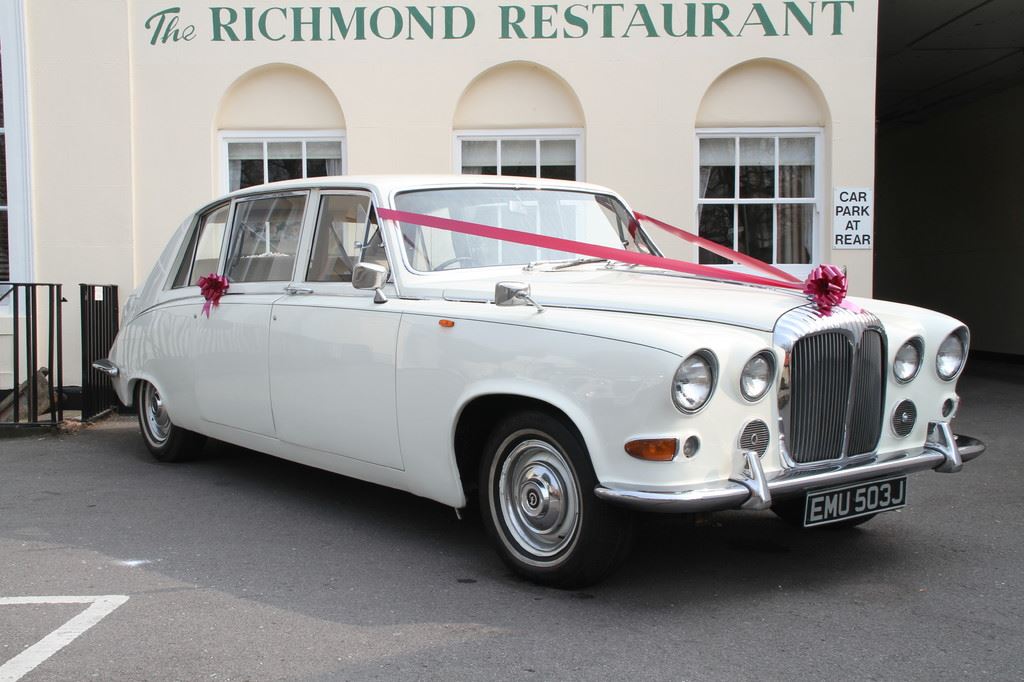 Locally owned and maintained by one man and his love for classic cars, Blue Orchid Limousines are a charming and reliable option for those looking for something a little bit classic. Whether it be a traditional stretch limo you require, or a more vintage style sedan in beautiful cream and burgundy, or cream and blue, each and every car is personally maintained and chauffeured by the owner himself, for that homely touch that exudes warmth and authenticity.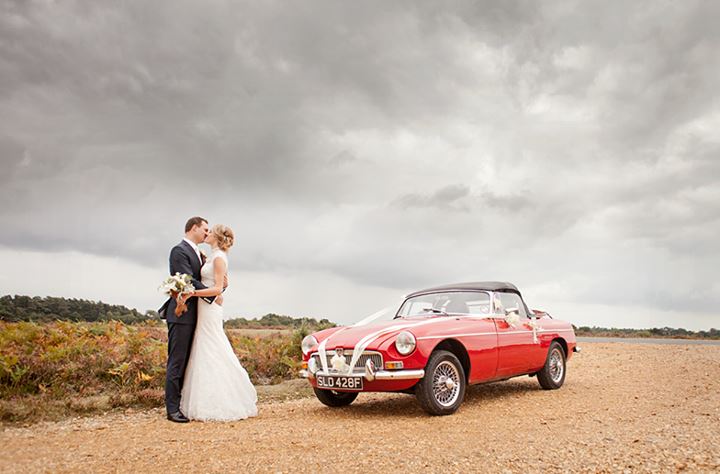 Nostalgic Car Hire are a perfect option for – you guessed it – the nostalgic wedding planner. A wide variety, of classic, vintage and retro wedding cars, Nostalgic Car Hire's vehicles are brimming with charm. For a traditional white option, they have a beautiful and incredibly rare Ford Zephyr MkII from 1959, in immaculate condition, a car believed to be one of only 76 left in the country. For an even older option, and for those among us with a country soul, they have a Land Rover Series 1 from 1952, a very unique and show-stealing option that is bound to delight and impress. If your vintage appetites are not satisfied yet, then you're bound to get excited about their Austin Mulliner, a restored luxury car from 1927. Truly a service that will make any day memorable.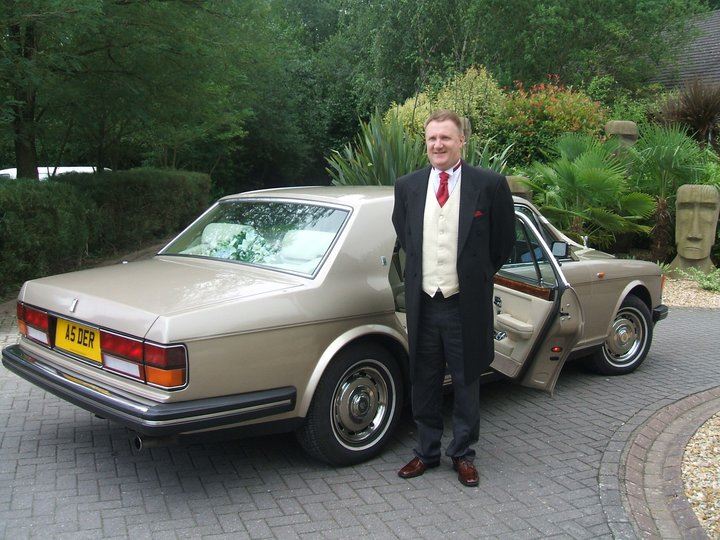 Personal service is what Wedding Cars in Hampshire are all about. Customers often find that they're dealing with the same people in every interaction, so there's a real relationship to be built, adding to your confidence in the experience. The car on offer from this team is an ever popular Rolls Royce with a lush, champagne-coloured finish. This beautiful example of its class is sure to please, with its unique colouring and luxurious interior. Ride to your wedding in classic style.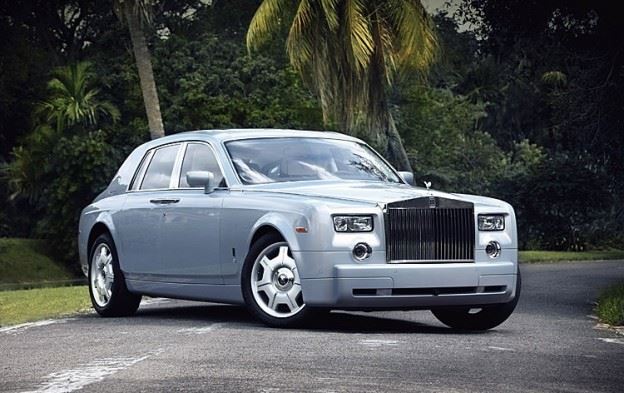 A service that is focused around the benefit of a Chauffeur, rather than specifically wedding packages, they do however offer very impressive wedding deals, and a handful of modern classics for you to choose from. Ride in absolute comfort in the back of a Mercedes S-Class, E-Class, or for the bigger parties, the V-Class. For those wanting something distinctly wedding car like, you can't go past the Rolls-Royce Phantom in English white.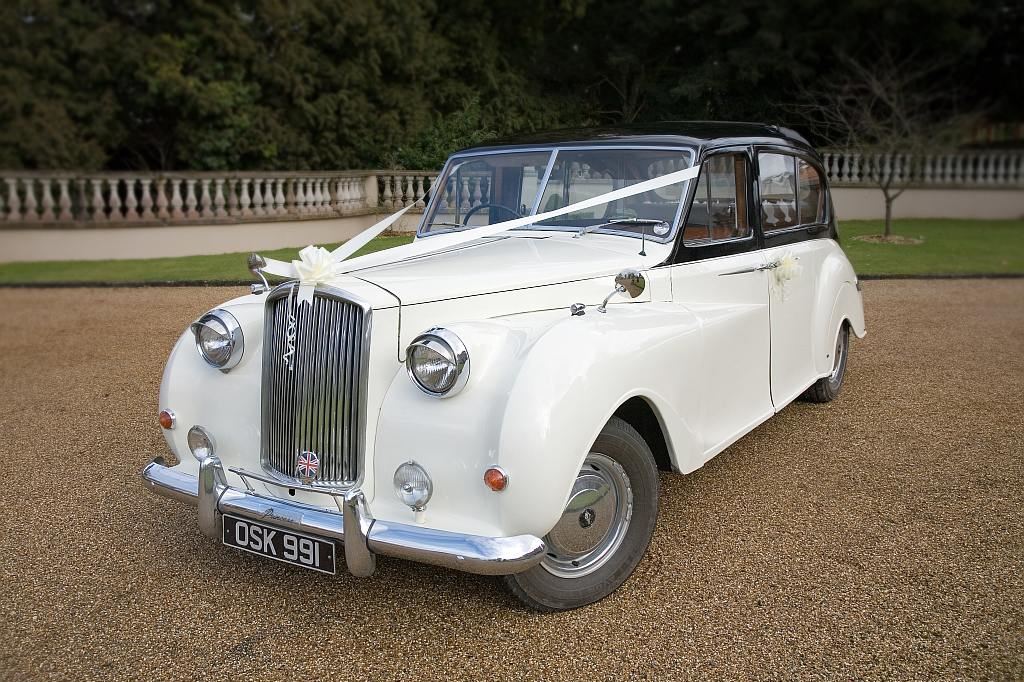 The team at First Choice Wedding Cars are dedicated to helping you find your ideal wedding transport for your wedding day. This very large and diverse fleet is full of immaculate and interesting vehicles, all waiting for you to consider them for your wedding day. This fleet is huge. You'll find everything in here from a green 1964 campervan to a Routemaster London Bus all the way to a mint green 1957 Cadillac sedan. Every style of car you could imagine is housed in this collection.