In the south-east district of Kent lies the town of Sittingbourne. If you're planning to marry in this sweet town or in its surrounds, then you'll definitely need a ride to get you from point A to B. Here are the top 20 wedding car providers that service the town.

The team at Dreams and Confetti couldn't be better suited to wedding car hire if they tried. This team get couples and weddings. They understand that each couple is looking for individualised service where they feel like the special pair they are. On the day, you'll be driven to your wedding in this team's immaculate Jaguar XJL Autobiography which is a luxurious and stylish modern vehicle. Your own personal chauffeur will escort you there and will never make you feel rushed on the day.

Aarion Wedding Cars are an independent family run business who specialise in vintage, classic and modern wedding cars. Whatever your style is, the car you choose from this team will be meticulously well-presented so that on the day, you feel like a total movie star. Check out their stunning fleet that includes a 1933 Studebaker and a 1958 Armstrong Siddeley Sapphire. This team offer wedding car hire packages that are tailored to your needs. Get in contact today for your personalised quote.

If you're after that high class chauffeur-driven car hire for your wedding, then you've come to the right place. The family run business, All Kent Wedding offer luxurious service and wedding car hire. Every car hire comes with a fully uniformed chauffeur and car ribbons and bows to match your colour scheme on the day, and in the lead up, nothing but professional and polite service. See their fleet of vintage, sports and classic cars today.

Friendly and professional chauffeur-driven car hire for weddings awaits you at Ian Nixon's Wedding Car Hire. This team are here to provide the excellent service that is expected from any wedding supplier. In their fleet, you'll find a beautiful collection of vintage and classic cars for you to consider for your wedding. Try their vintage classics including a Rolls Royce or their Bentley HJ Mulliner. Their Daimler State Limousine is stately and sleek, while their Armstrong Siddeley Tourer is charming and curvaceous.

Affordable limousine hire is here for your perfect wedding with Wedding Cars of Colchester. This team offer individually tailored service that is friendly and professional, while still being insanely affordable. Does it get much better than that? We don't think it does! In their fleet, you'll find some beautiful modern vehicles. On offer for wedding car hire is a Mercedes E Class and a Mercedes S Class. Both of these cars are known for being hyper luxurious, comfortable and extremely sleek. They'll look great in the pictures but won't pull focus, and they'll get you there safely.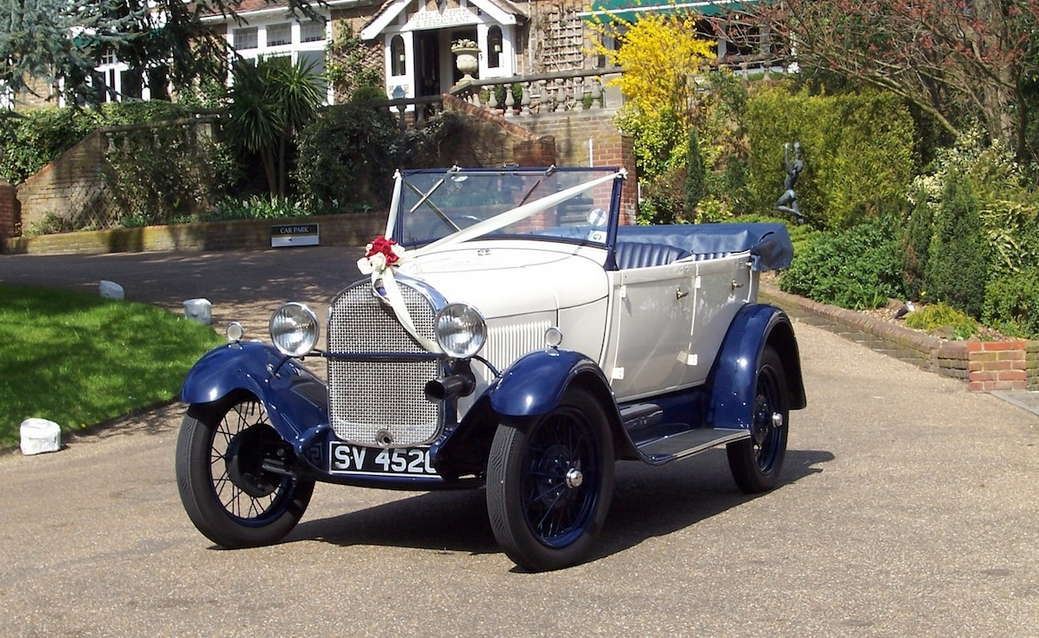 The family run business, Vintage Bridal Cars are proud to offer first class service, pristine cars and competitive prices. If you're on a budget but you still want to arrive at your wedding day in a perfect vintage make, then this team are definitely worth considering for your wedding car hire. You'll not only love their beautiful vintage car, you'll also be super impressed by their service. This team have a great reputation and you will be able to see why when you're on the other end of their personal and friendly service. Give them a call today and enquire about what they have to offer.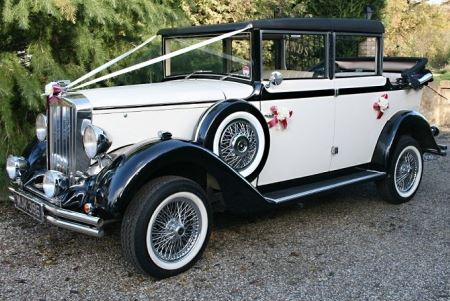 If you're looking for a company with a huge fleet of vintage, classic and vintage style vehicles for your wedding, then look no further because Aristocars are a great option for you. This team have formed great relationships with many of the leading venues in the area, which really speaks to the level of service you'll receive if you go with them. In their collection you'll find the perfect make to suit your style, including a 1935 Rolls Royce Phantom III, a vintage style Bramwith Landaulette and a fabulous Daimler.

Moonlight Limos are a trustworthy family run company that specialise in chauffeur-driven car hire. They have a great reputation for their professional service and are known for going above and beyond to get their clients exactly what they're after. As their name suggests, this team focus on hiring lengthy vehicles like limos and party buses. Many couples won't opt for a party bus for their wedding car hire unless they like to walk on the wild side, but if you love the classic charm that comes with a limo then this team have a fab white Ford Excursion that is a truly lovely choice for your wedding.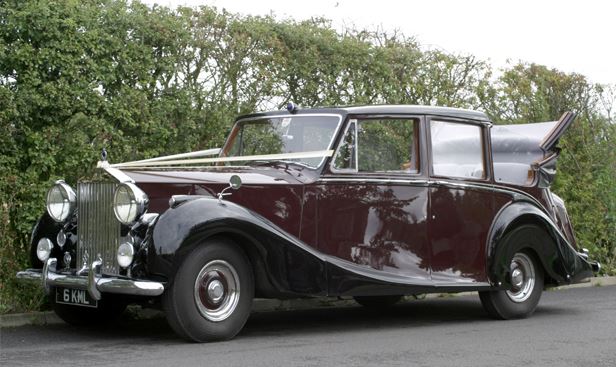 Odds Car Hire have been in the car hire business since 1983. This team specialise in the hire of vintage and classic Rolls Royce wedding cars so that you can arrive at your wedding in some seriously stunning and historical vehicles. This team have the benefit of a truly personal touch. Every hire is overseen by the proprietor, Ivan Odds who makes sure that all the cars are in immaculate condition and that the timings of pick-ups and drop-offs are running like clockwork. In their beautiful fleet, you'll find amazing cars like their 1921 Rolls Royce Silver Ghost and their 1954 Rolls Royce Silver Wraith State Laundaulette.

Buttonholes and Bouquets are a team of friendly professionals who are proud to offer their private collection of delectable vintage and classic wedding cars for hire. You won't be disappointed in the dedicated service from this team, nor from their stunning fleet where you'll find beauties from the 1920s to modern makes of today.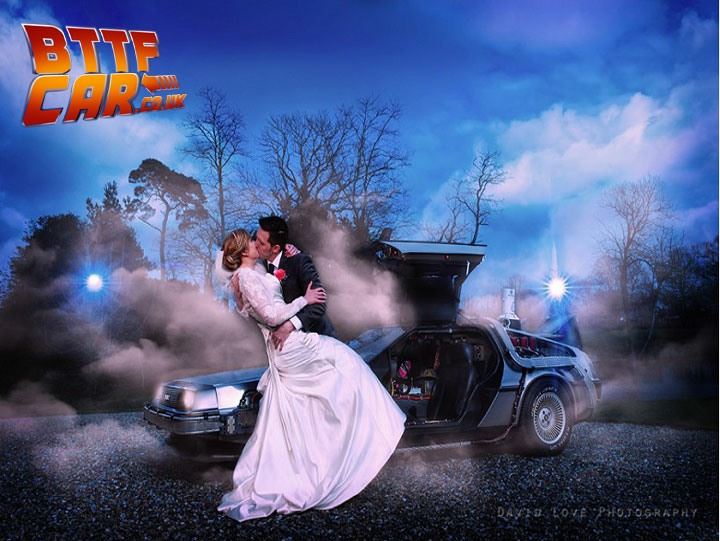 Is Back to the Future your favourite movie series? Do you love all things made in Belfast? Are you just really into weird, whacky and cool cars? If you answered yes to any or all of these questions, then you'll be happy with what we have on offer here. At Bttf – DeLorean Time Machine, you'll find a genuine DeLorean car that you could hire for your wedding car transport. This car is possibly one of the coolest and most iconic cars ever made, so if you or your husband-to-be are fans, then you really can't go past this team. Book now for wedding car hire you won't forget.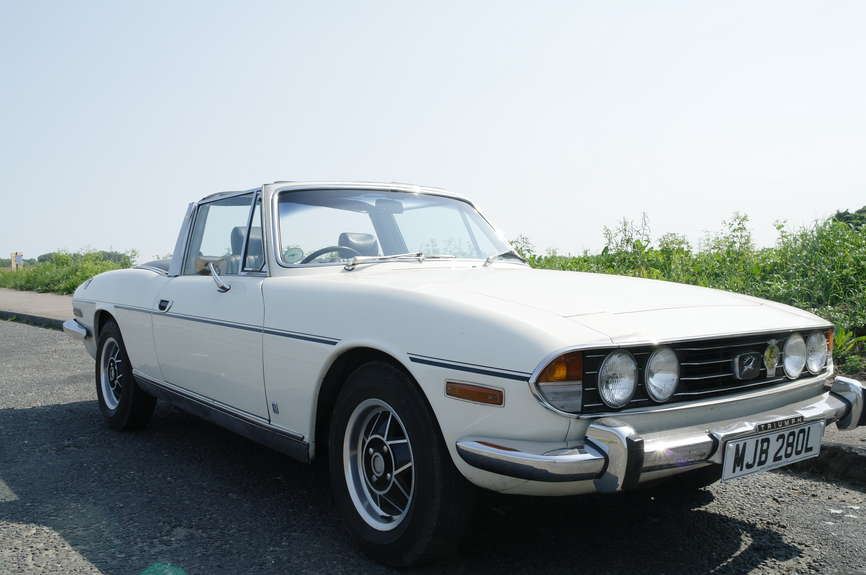 The team at Classics For Occasions are here to offer their collection of cars for your upcoming wedding. This team have a great fleet that is made up of both vintage and modern makes that you will simply adore. With some wedding classics in tow, like the Rolls Royce Silver Shadow from 1975 and the Rolls Royce Silver Spirit from 1987, how could you miss this team? You'll even find some quirky Volkswagen campers, an amazing all burgundy 1974 Beetle and an adorable 1972 sky blue Fiat 500. Take your pick!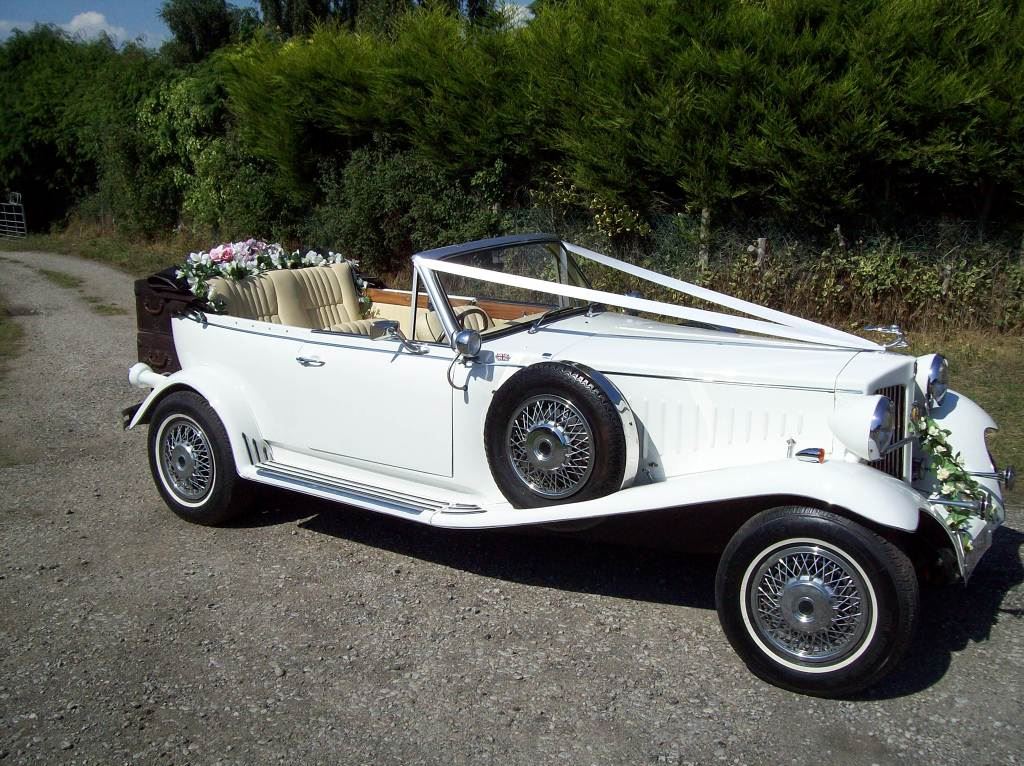 Cars 4 Weddings are a leading wedding car company who are known for their quality and service. This team are an established family run business who know how to blend professionalism with a personal touch. This team have a great reputation for their friendly and reliable service, which they can consistently provide thanks to their years of experience. In the fleet at Cars 4 Weddings, you'll find a fabulous collection of vintage beauties. These cars are all immaculate, well cared for and presented with ribbons and a fresh floral bouquet on your big day. All you need to do now is pick the car that you love most.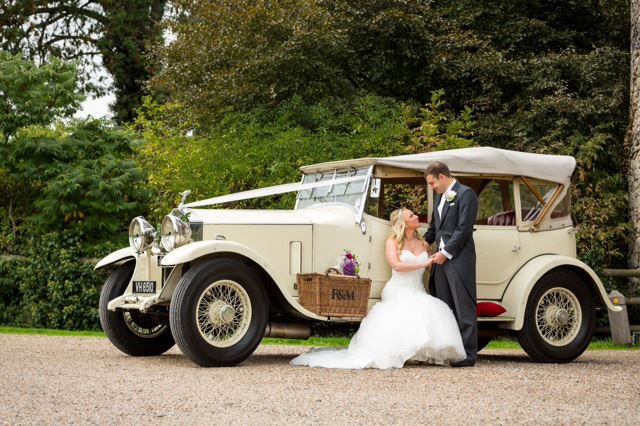 Holthouse Carriages are a team of professionals who take pride in the service that they deliver. This team are all about being impeccable. This refers to both the car that they hire out and the chauffeur that will be driving it. It's all about looking the part, and this team certainly know how to do that. This family run team have been in the business since 1996 and know how to deliver service with a personal touch that is tailored to suit your requirements. In their beautiful vintage fleet, you'll find makes including Capri, Cortina, MGB, Daimler, Jaguar and everyone's favourite, Rolls Royce.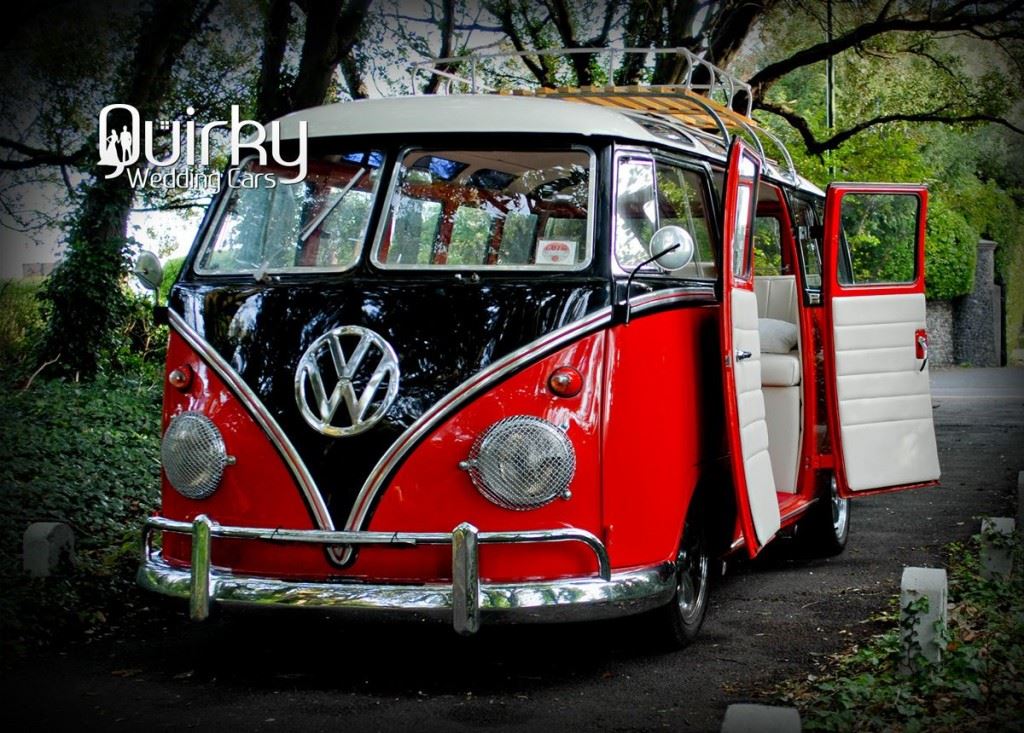 Quirky Wedding Cars are here to offer you first class service for your upcoming wedding car hire. This team love to give their clients exactly what they want, which is why they specialise in providing bespoke service that is tailored completely to you and your needs. This team offer a fleet that is made up of both modern and vintage cars that you'll love. Let this team pamper you with their no-rush service on the day, champagne and luxurious car hire on your big day.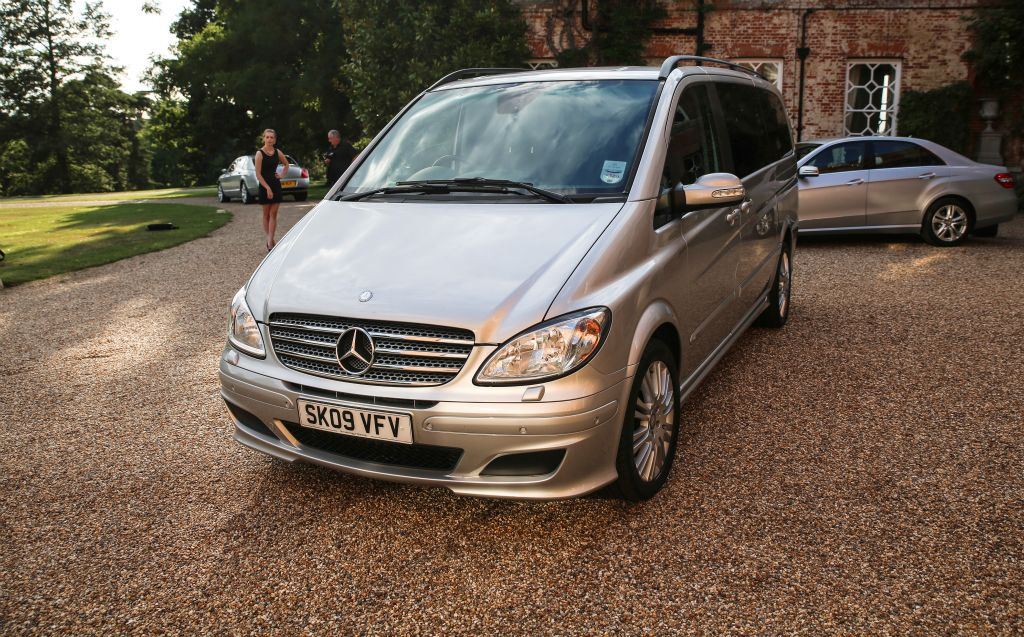 If you're looking for stylish wedding car hire for your upcoming wedding, then SL Wedding may be the right provider for you. This team offer chauffeur-driven wedding car hire that is here to make your wedding day completely perfect and completely luxurious. With a highly professional and experienced team and luxury cars, both modern and vintage, SL Wedding are certainly a great company to consider for your wedding car hire.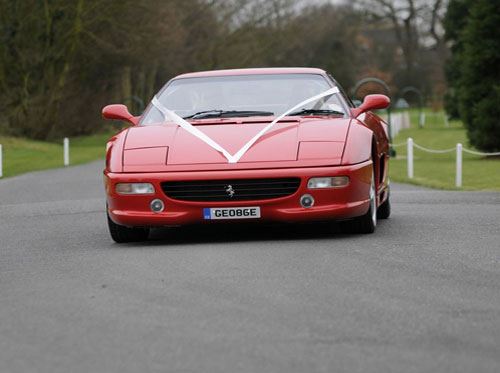 Grooms Cars are a team who specialise in the car hire of snazzy and cool cars specifically aimed at grooms. If you feel like your groom deserves a treat, then this may be the perfect solution. With a huge selection of high class sports and luxury cars, this is the perfect way to spoil your husband to be or yourself on your wedding day.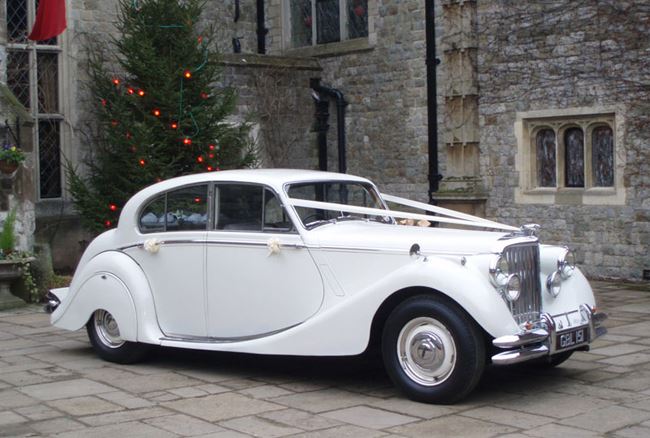 At TC Wedding Cars, you'll find a selection of vintage and classic vehicles to bring a little pizazz to your wedding day. This team are a family run business who only want to make your wedding day even better and more stylish. With this gorgeous vintage fleet that consists of amazing Jaguars from the 1940s, 1950s and 1960s, this team are certainly worth considering for your big day.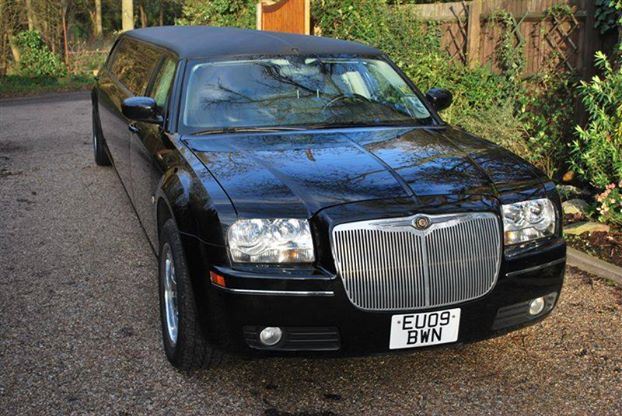 At 1st Event Limousines, you'll find a team that you can rely on. This team are here to make sure that your wedding day car hire runs smoothly and safely. They are reliable, punctual and personal so that your wedding car hire is completely perfect. In their fleet you'll find a range of makes including Chrysler, Bentley and plenty of snazzy limousines. Come pick your favourite and get your car hire rolling.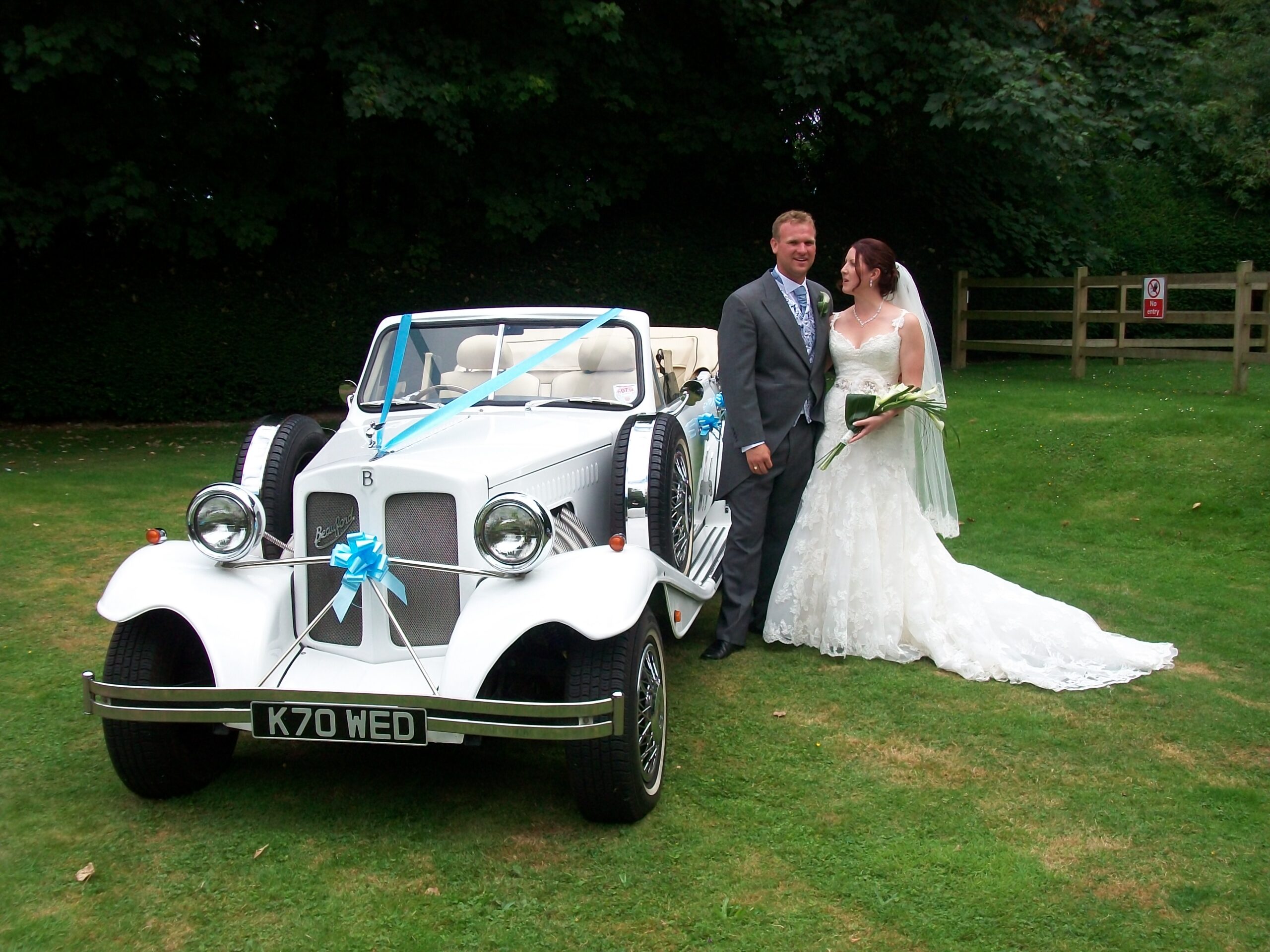 Karen's Cars is a family run wedding car hire company who are here to bring you their exclusive fleet. The fleet is made up of white and champagne coloured cars so that no matter which one you choose, it'll fit in perfectly with your big day. Find makes here including Morris Minor, Mercedes and Beauford. Something for everyone in this lovely fleet.