For your perfect Rawmarsh wedding, you need the perfect ride. Here are the top 20 wedding cars in Rawmarsh.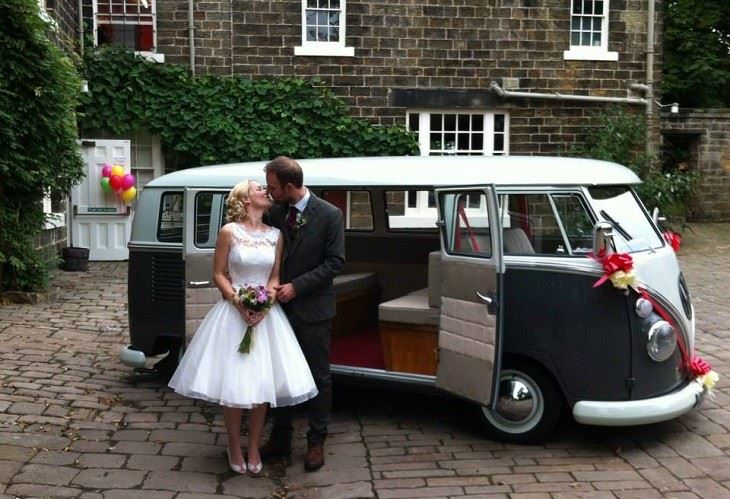 When it comes to your wedding, you're going to need something truly fabulous to get you there. If you're bored with the popular wedding cars at the moment, then you may need something a little quirkier. If this is sounding like you, then VW Big Day may be the perfect car provider. Choose from their two vintage Volkswagen campers for your perfect and unique wedding car hire.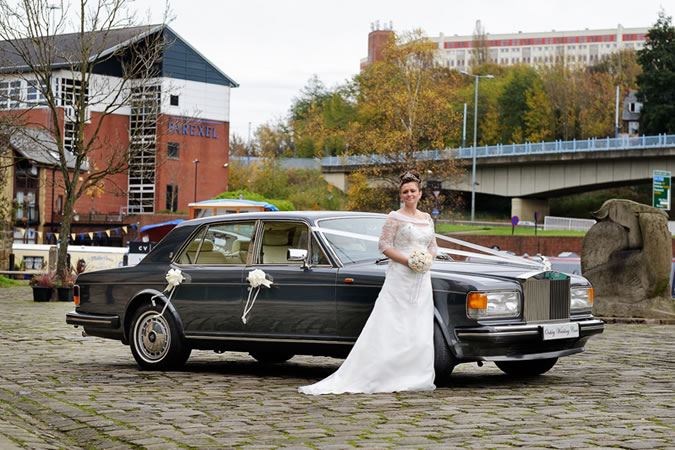 If you're after great customer service and reliability, then Oakley Wedding Cars are the provider for you. This team have over 10 years of experience and an excellent reputation to boot. In this fleet, you'll find a matching pair of Rolls Royce Silver Spirit cars. This pair are both finished in graphite grey and have cream leather interiors. The service with this team includes a professional chauffeur so you'll be able to sit back and completely relax on possibly the most important car ride of your life. Choose Oakley Wedding Cars if you're keen for that top service and a beautiful Rolls.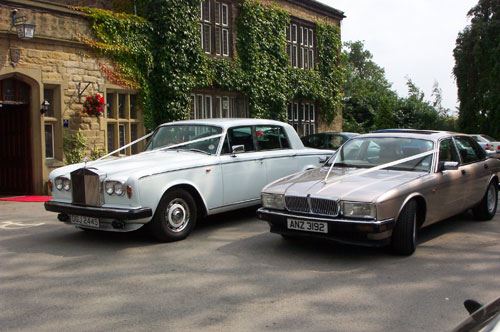 The family-run business, Bliss Wedding Cars are the friendly, chauffeur-driven wedding car hire that you've been looking for. This team have three beautiful cars in their fleet. You'll find a Rolls Royce Silver Spur, a Rolls Royce Silver Shadow II and a Jaguar XJ6 Sovereign. All of these classic cars would be perfect for the ride to and from your wedding. With personalised service, a free bottle of champagne plus a no rush policy on the day, you'll love what you get with Bliss Wedding Cars.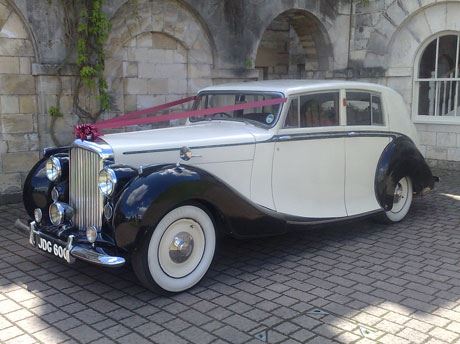 Dovecote Wedding Cars are one of those teams who aim to make your day run as smoothly as possible. This dedicated team of professionals are friendly and enthusiastic, which will really set your mind at ease throughout the booking and hiring process. You'll find this team to be reliable and punctual as they ensure that they get you to your ceremony on time, in comfort and in style. Their beautiful vintage fleet has cars from the 1950s, 1960s and 1970s for you to choose from. So if you're a vintage enthusiast, then don't hesitate to take a peek at their collection.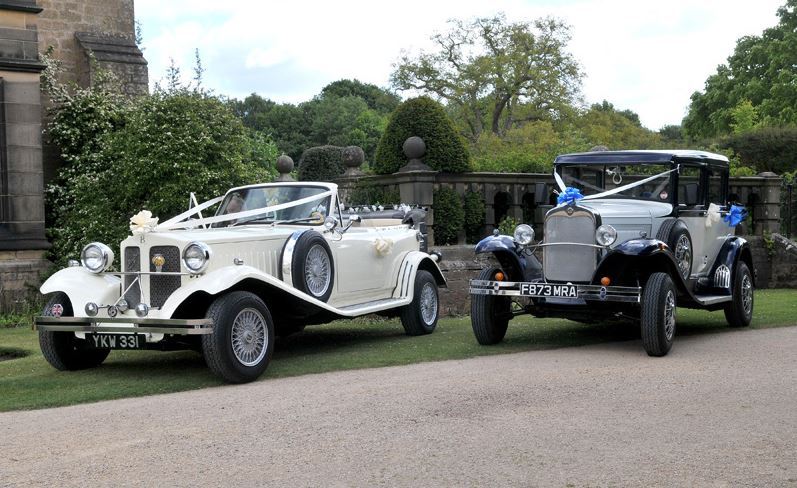 The team at Wedding Wheels Limited offer a fantastic fleet of 11 vehicles to suit all tastes alongside high quality service. With this team you'll get professionalism at every turn as their main priority is for their customers to be satisfied and happy. In their fleet, you'll find a selection of vintage cars to suit everyone's style. If you're into that cool American car look, then the 1970s Cadillac Deluxe is the one for you. If you want vintage style with modern mechanics, then their Badsworth and Beauford Tourers are perfect options. With even more treats to be seen in this varied fleet, make sure to check this team out.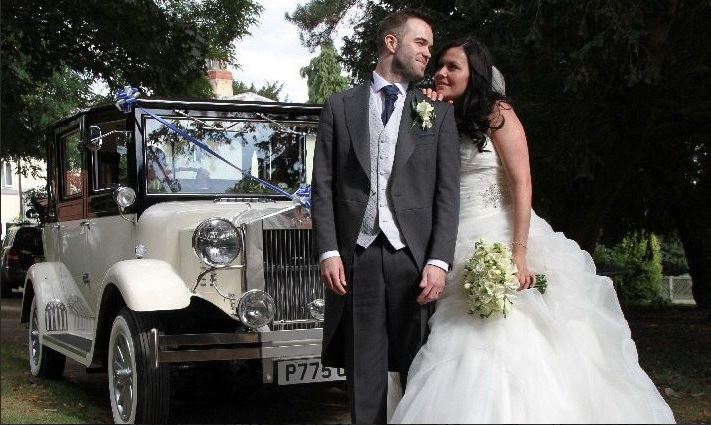 Fabulous Cars are a team dedicated to giving you an elegant and spacious car to ride in on your wedding day. This team offer one very special wedding car so that your big day is positively divine. Their Edwardian-style Imperial Landaulette is the epitome of romance. Riding in this beauty will transport you to the elegance of the past. This car comes in white with black accents so it will team with your wedding theme, no matter what your colours are.
Classic and elegant cars aplenty at Lavelle Classic Cars. This team offer a truly professional service that will leave you feeling at ease and confident that you made the right decision for your wedding day car hire. This team are hugely experienced in providing car hire and assistance in a range of weddings in varying cultures from Jewish to Polish, Asian to English. Whatever chauffeur-driven car you choose for your wedding you're bound to be satisfied. Choose from vintage, vintage style as well as modern vehicles in this varied yet concise fleet.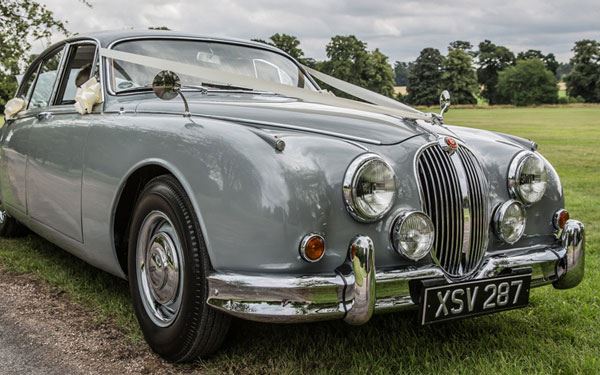 If you're looking for professional yet friendly service, then Wedding Classics are definitely worth considering for your wedding day car hire. This team love to accommodate your needs and make your wedding day as special as can be. In their fleet, you'll find 4 beautiful vintage cars that all date between the 1930s to the 1950s. Find three stunning Daimler makes, all in varying colours for that classic wedding car style. Alongside these, find a delightful Wolseley in shiny black to really step up the style and arrive in something utterly unique for your wedding. This whole fleet is exceptional, so don't miss it.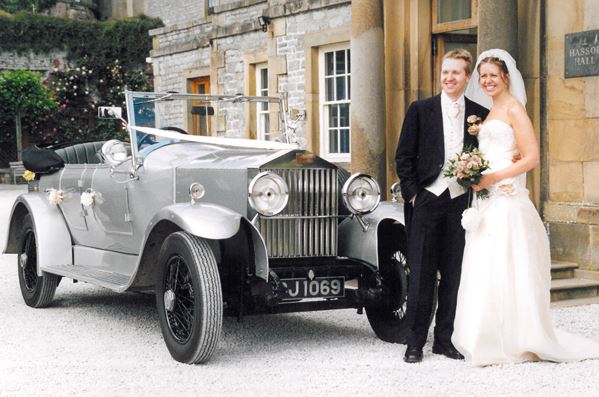 To the Church on Time are a team of professionals who have been driving happy couples to their weddings since 1999. Their service is friendly and reliable, where you'll be given the VIP treatment. You'll find what this team have in their fleet to be very unique. Their collection is made up of three genuine vintage cars that have been lovingly restored. All of the cars in this fleet are Rolls Royce makes. You'll find a 1924 Limousine, a 1929 Open Tourer and 1932 Special Touring Saloon. Be driven to your wedding in a wonderful piece of motoring history that is just as luxurious and comfortable as a modern car, with all the style and colourful history too.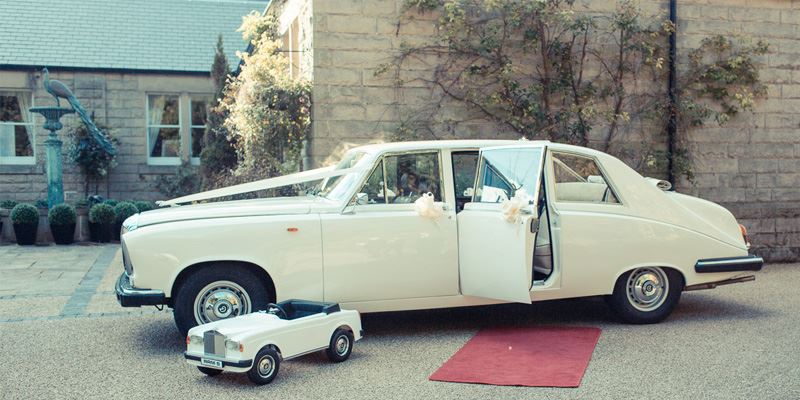 Fairytale Wedding Cars are an award-winning company that you can count on for your wedding car hire. This team offer a beautiful selection of vintage, vintage style and modern vehicles for you to consider. Alongside their lovely cars, you'll receive 1st class service that is both personal and professional. Call this family-run team today for all of your car hire needs.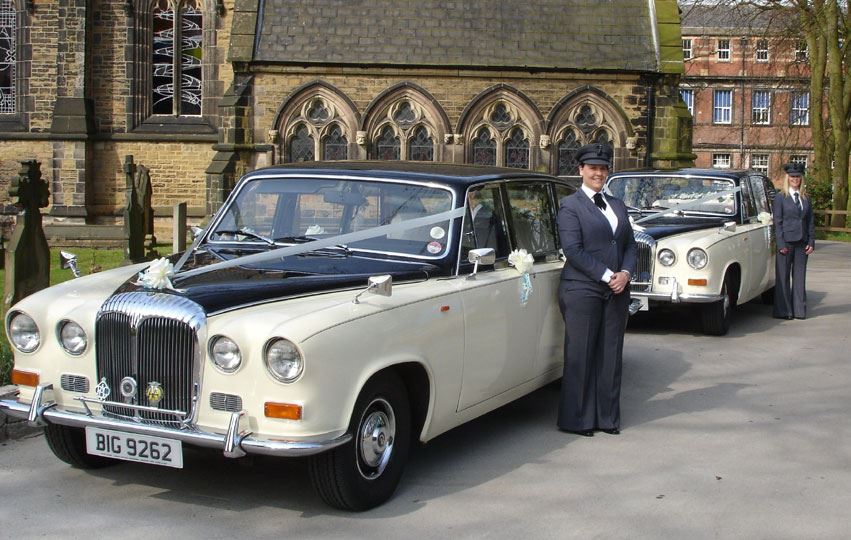 At Laura's Vintage Limousines, you'll find an impressive selection of vintage and classic limousines. While you may be thinking that here you'll find generic limousines, you will actually be delighted when you discover that this selection is atypical and very exciting. Authentic designs are to be found with some dating back to 1926. This number is the amazing Austin Mayfair, which is a car not to be missed. Alongside the Austin, you'll find some fabulous Daimler models, which are regal and sleek. Check out this immaculate fleet today.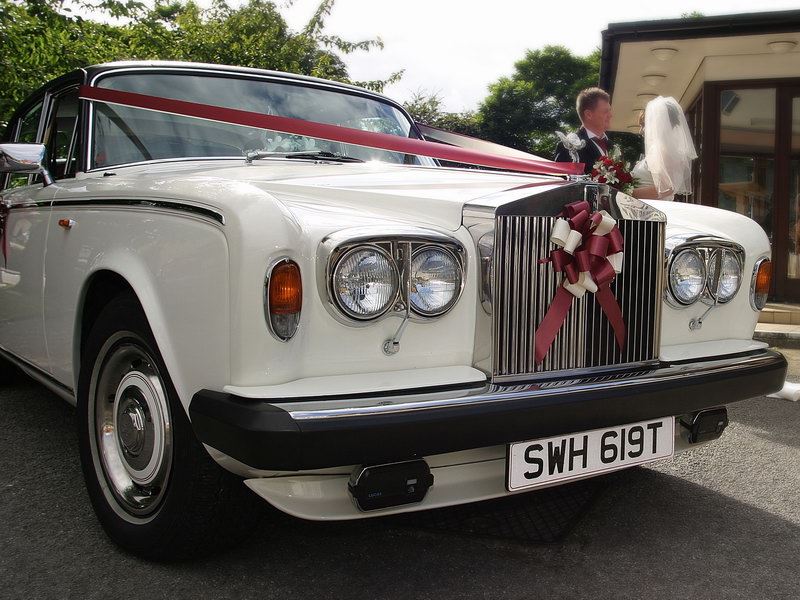 At A.C.E Wedding Cars, you'll find premium customer service. This team is made up of only the best professionals who are here to ensure that you arrive at your wedding looking your best. They built this idea around one vehicle, the classically elegant Rolls Royce Silver Shadow II. Packages with this team include chauffeured hire of the car, car ribbons and bows, sparkling wine and no upper limits on time. Find your perfect car hire with A.C.E Wedding Cars.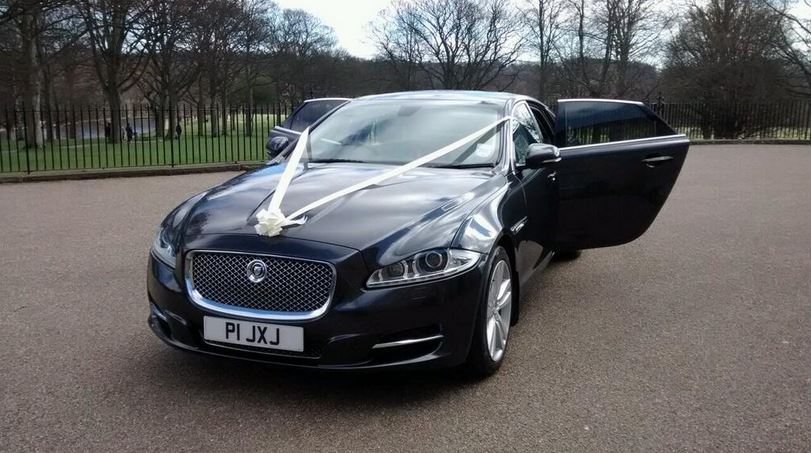 It's your wedding, you expect the best. The people at Great Expectations know that, and they deliver a extravagant service that caters to your every whim. With a perfectly modern choice of vehicle, the wedding favourite Jaguar XJ – driven by a friendly chauffeur and rendered in a classic black exterior – will turn heads and delight guests. You'll be delighted by the interior as well, with comfortable leather seating and complimentary champagne, and the peace of mind that you chose a service that promises to always arrive with at least half an hour to spare before you leave.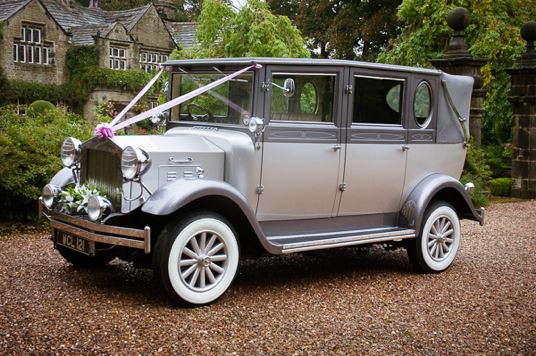 At Cartwright's Cars, you'll find a great range of cars that will suit every style. Their modern luxury cars including a Chrysler 300C and a Ferrari F430 Spider; perfect for getting you to your wedding in sleek style and ultimate comfort. If vintage is more your thing, then you'll love the range of vintage style cars in this fleet. Find custom-built modern wedding cars here with all the style and grace of a vintage dreamboat. Iconic brands like Beauford and Imperial both feature in this collection. Make sure you also check out their pink Cadillac, makes any event an instant classic.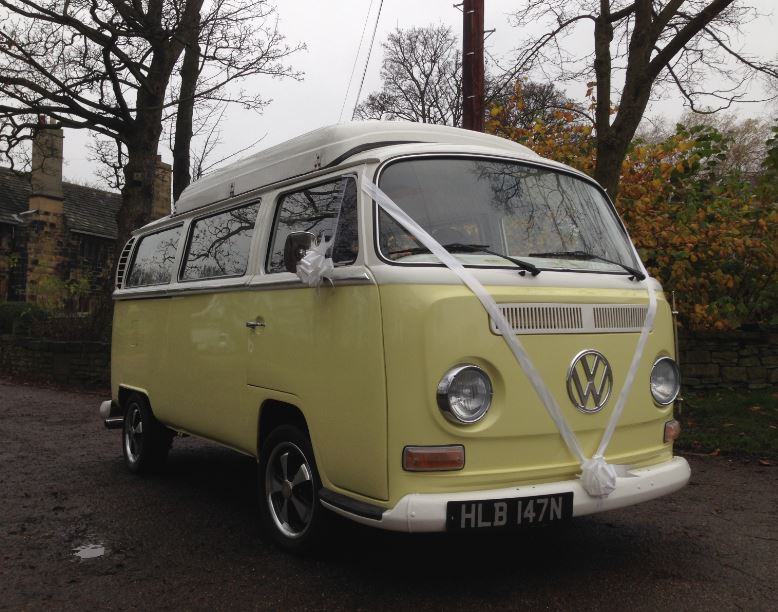 Wedding Car Hire in Wakefield are an endearing alternative to the usual wedding car service. Instead of the usual English coaches and classic limousines of their contemporaries, Wedding Car Hire in Wakefield offer a different style of classic car – the Volkswagen. With an impressive fleet of retro Campervans and Beetles, different colour options including a vintage yellow, cream, and striking white, Wedding Care Hire in Wakefield have something classic and charming for every wedding planner who likes something a little different. They also keep their cars in multiple locations around the greater Yorkshire area, allowing for an impressive coverage of availability, and their prices are adjusted to each individual event, so you know you're getting a good deal.

Silver Star Wedding cars are a family run team that offer a great selection of vintage-style wedding cars. This family run business have a pristine fleet of all grey and white vehicles to perfectly match any wedding theme. Feel like you've been transported to another time with these utterly charming cars.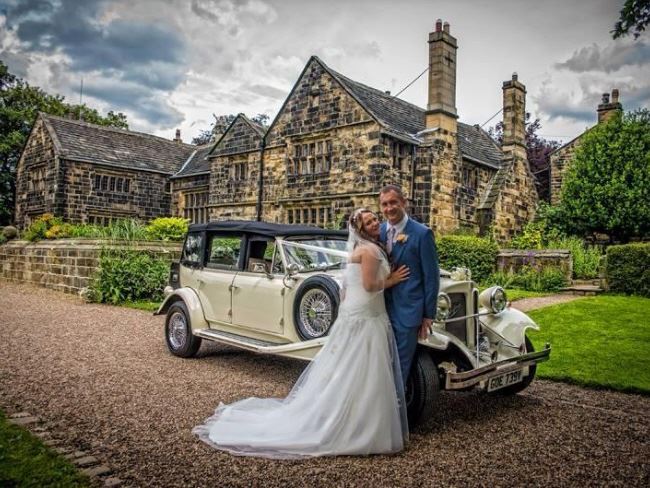 The team at BB Wedding Car Hire don't have the biggest range available, but they more than make up for it. They have groovy Volkswagen campers that are too hard to resist. Marvel at the vintage charms of their 1930s style Beaufords. Find an elegant alternative with their modern Chrysler 300C, with all the trimmings you could possibly desire. To top this fleet off, everyone's favourite, a Rolls Royce Silver Shadow II. This classy number will get you to your wedding in pure style and elegance.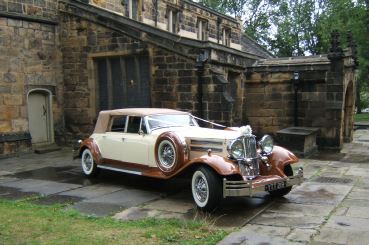 At Eternity Wedding Cars you'll find unique cars and truly professional service. This team have been in the business for over 10 years, which means that they certainly know a thing or two about giving their clients what they want. Eternity Wedding Cars are here to bring you customer satisfaction at every turn. Just read the testimonials to see how dedicated this team at providing great service. On offer in this collection are two vintage style vehicles that anyone would fall for. The first is a 1930 style Barnsdale and the second is a Virage De Ville. These beautiful vintage beauties are bound to wow your guests.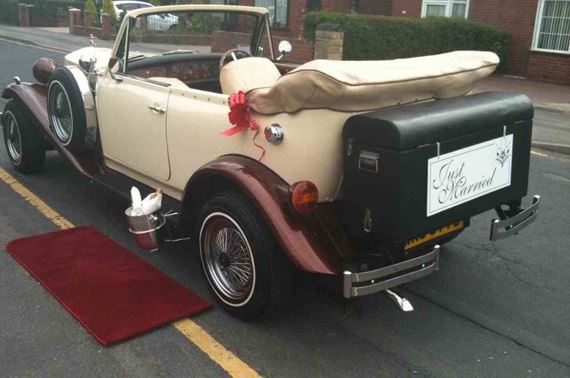 Having just recently added an exciting 2006 H3 Hummer Limousine to their already impressive line-up, Odyssey Limos are about offering an outstanding all round service, with competitive and enticing prices and options. For a special day that no one will forget, you want something striking, something different, and Odyssey Limos know that well. That's why they're offering an array of exciting packages centred around the H3 Hummer Limousine. With great additions and inclusions like complimentary drinks including bubbly, this team is a great option for couples who just want to make their wedding car hire easy. To make your day as stress-free as possible, book with Odyssey Limos. You won't be disappointed.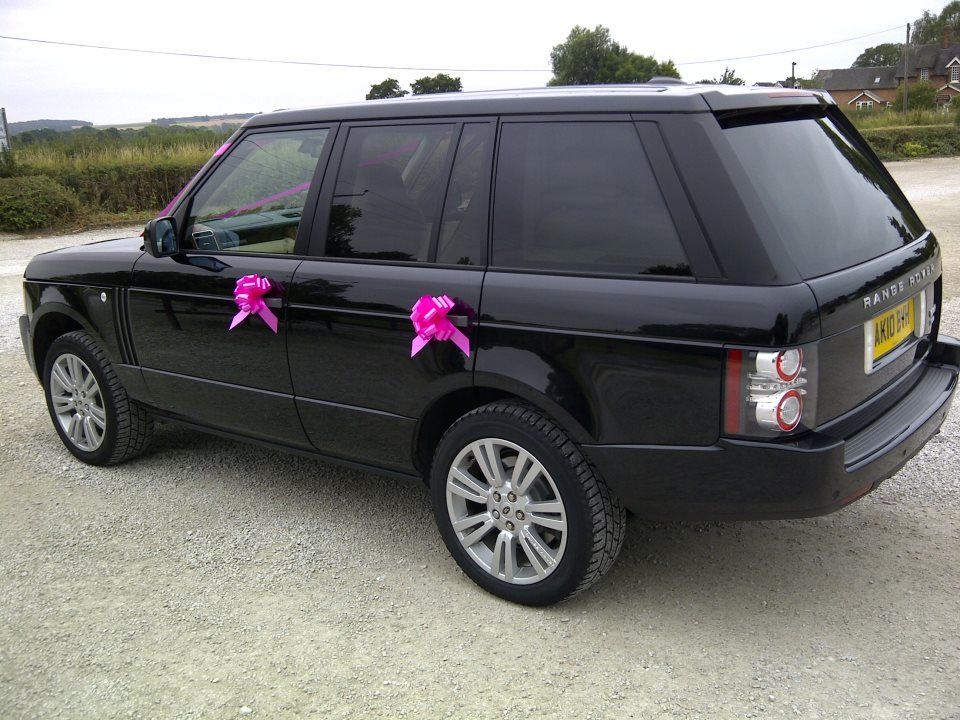 Galaxy Travel are an all-round chauffeur service that cater to all manner of events and needs, but they're well suited to wedding car hire because of their impressive, modern fleet. This team offer classic modern chauffeuring cars including Mercedes and BMW models. These have all the mod cons you could wish for and are completely sleek and stylish as well. Alongside these cars, this team also focus on sports cars and speciality models, such as the 1960 Mark 2 Jaguar, the 1953 Aston Martin DB2 or the astounding Ferrari F430.