The beautiful county of Lancashire in England's northwest is the perfect spot to get married in. To get you there in style, here are the best wedding car providers that service this leafy county.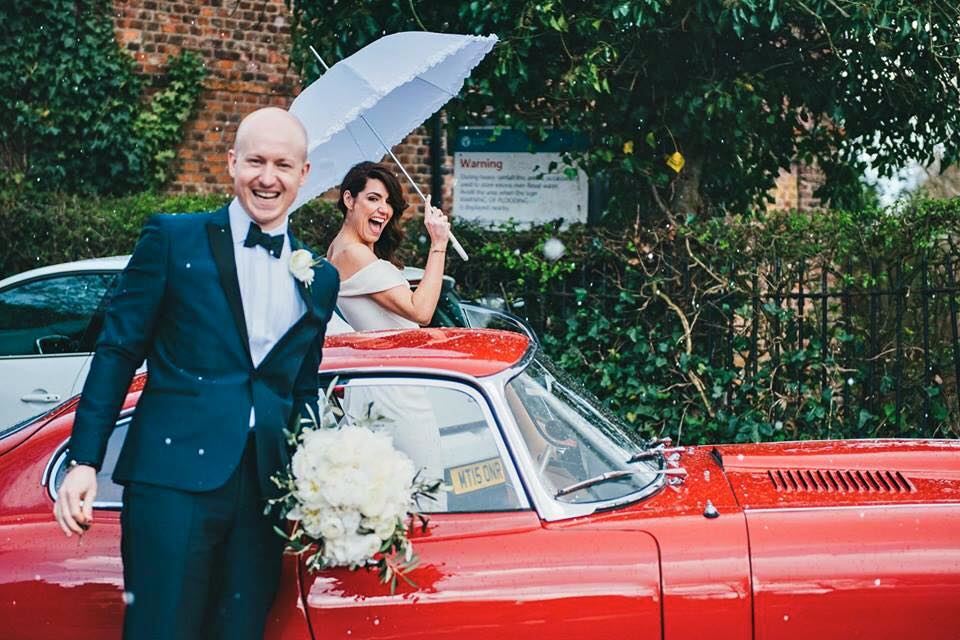 There's something about a Jaguar. They're sleek, yet curvy. Cool yet unpretentious. If you also love classic Jaguars, then you're definitely in the right place. Luxury Classic Jaguar Hire specialise in the hire of their fleet of snazzy Jags. In their fleet, you'll find vintage Jags from 1960, 1962 and 1970, all in varying colours and all amazing. This team even offer a self-drive service for some of their Jaguars so you can decide between chauffeur-drive or self-drive for your big day.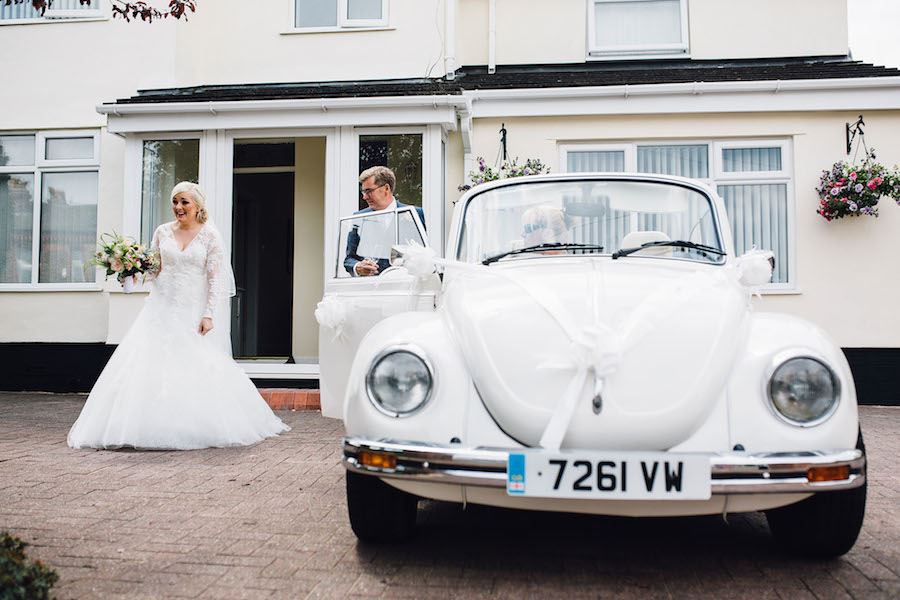 For a slightly different style for your wedding car hire, consider Vintage VWs 4 Hire. This team specialise in the hire of vintage Volkswagen cars for weddings which are perfect for that quirky and unique entrance you've been searching for. In their fab fleet, find VW campervans and Beetle Cabriolets. So whether you're into little or large, this team have got you covered.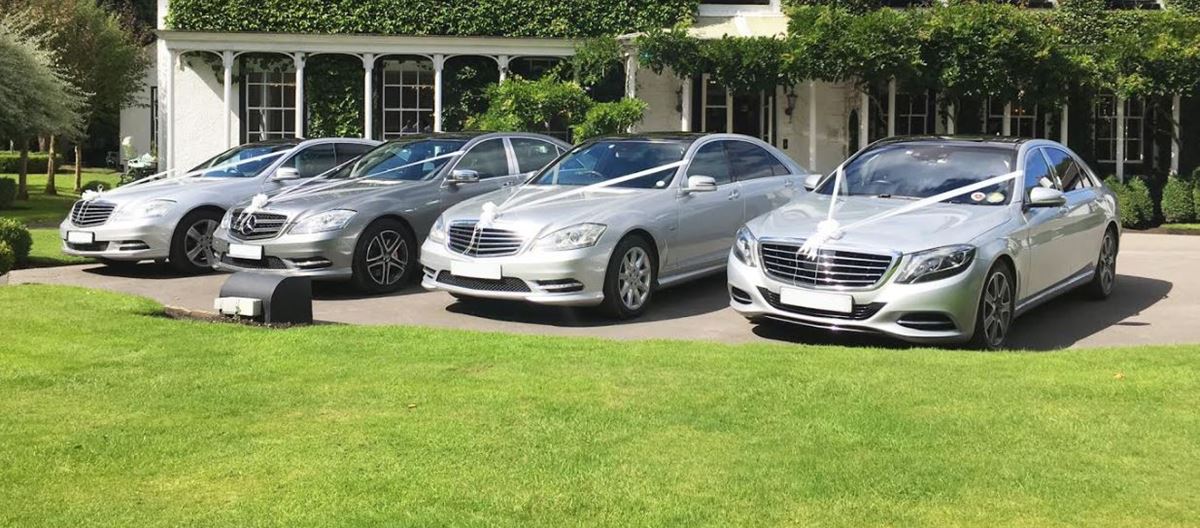 At Your Service are a professional team who specialise in chauffeur-driven wedding car hire. This team is totally committed to providing excellent service. They are here to make your wedding day as magical as it can possibly be and they do this by providing attentive and tailored service and the most immaculate and stylish cars. We all deserve some moments to relax every day, especially on your wedding. If you hire At Your Service, you'll be able to sit back and relax and enjoy the ride to and from your wedding. No nerves permitted. Book At Your Service through Easy Weddings for your wedding car hire now and receive 10%.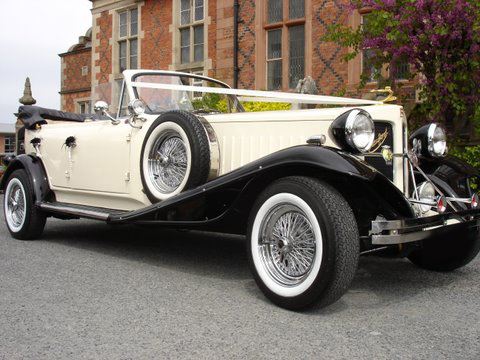 For those who seek vintage wedding car hire to make their big day fabulously charming, then look no further than Always and Forever Wedding Cars. This team pride themselves on providing completely professional service that still has a wonderfully personal touch. This team love weddings and love to make a wedding day even more special than it already is. Let this team add to your beautiful memories with their amazing vintage car hire. You won't be sorry you went with them.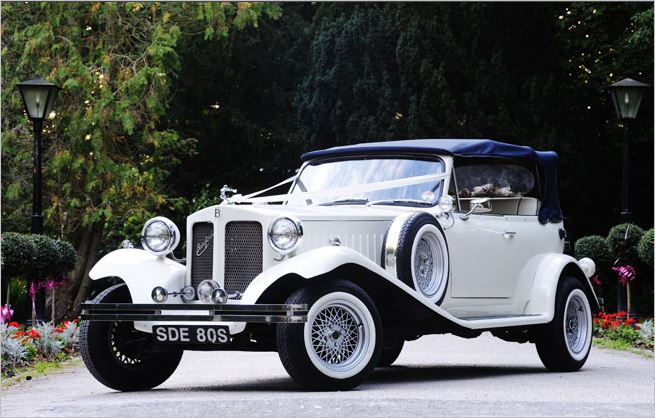 High quality and luxury wedding car hire awaits you at Broughton Wedding Cars. Not only that, it's also affordable so that every budget can afford beautiful car hire for their wedding day. This team are truly passionate about their cars and you'll be able to see why. Their fleet has a range of vintage and vintage style cars that are simply divine. Marvel at their collection of classic Rolls Royce, Bentley and Daimler makes. Experience something truly unique with their 1929 Italian Limo, their 1928 Chevrolet Tourer and their 1964 Volkswagen Camper. Or you could even go for classic vintage style paired with modern mechanics with their Beauford Tourer.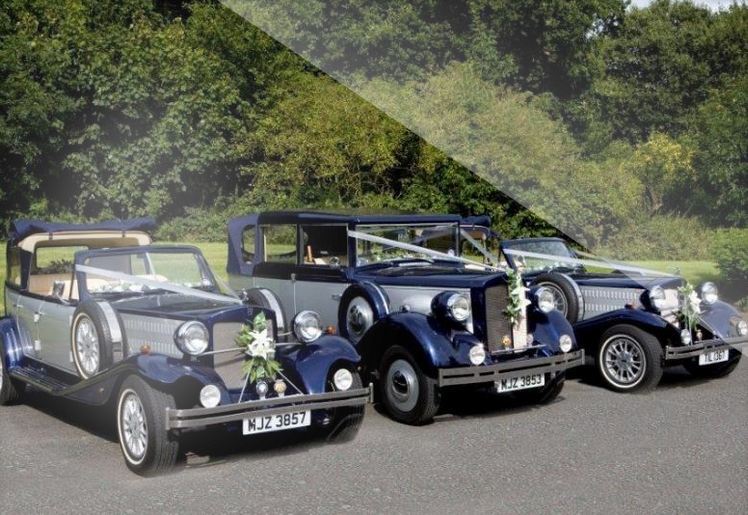 At Memorable Journeys you'll be treated to excellence in service and delightful wedding cars to choose from. This team are here to handle all of your wedding car hire needs so that you don't have to worry about a thing. This team offer charming vintage style cars in their fleet that are too charming not to fall in love with. Their Regent and Beauford Sedanca de Ville are as elegant as can be and either one would be the perfect wedding car. Arrive at your wedding in an immaculate, stylish and comfortable ride from Memorable Journeys.

The team at Lea Wedding Cars are here because they want to make your wedding day as perfect as they possibly can. How do they do this, you may ask? Well, their commitment to their clients makes it easy for them to make wedding day dreams come true. Their service is unparalleled and their fleet is varied and interesting. You won't find a classic Rolls Royce here, but you will find a vintage Jaguar Sovereign and a modern Jaguar XK8 Sports. You'll also find an adorable Morris Minor and a Bentley Arnage. So many cars to pick from and that wasn't even the whole fleet!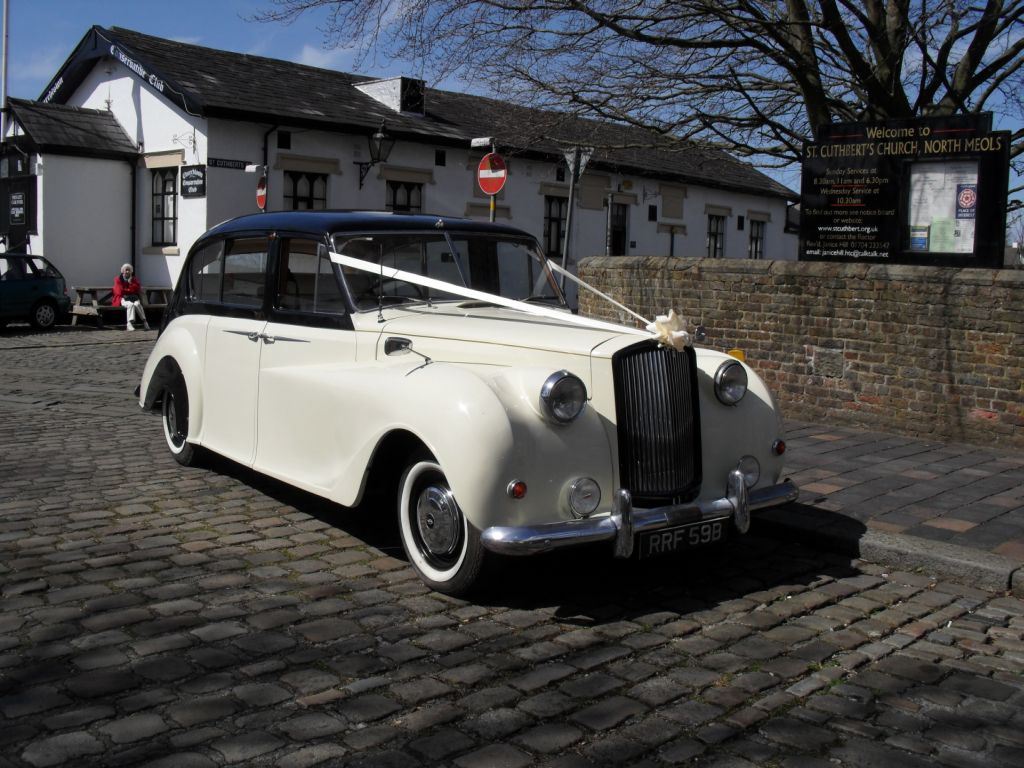 Magnolia Classics Wedding Cars are here to make your wedding day as hassle free as they can. They'll even replace the hassle with a stylish car that will give you a wow factor entrance. Could life get any more perfect right about now? Well it could, because we're about to tell you about this team's amazing fleet. In their collection you'll find Rolls Royce makes from the 1930 and 1950s, a 1960s Bentley and a regal 1980s Daimler. Could this collection be any more classic or lovely? We don't think so. Book with Magnolia Classics now to avoid missing out on one of these beauties.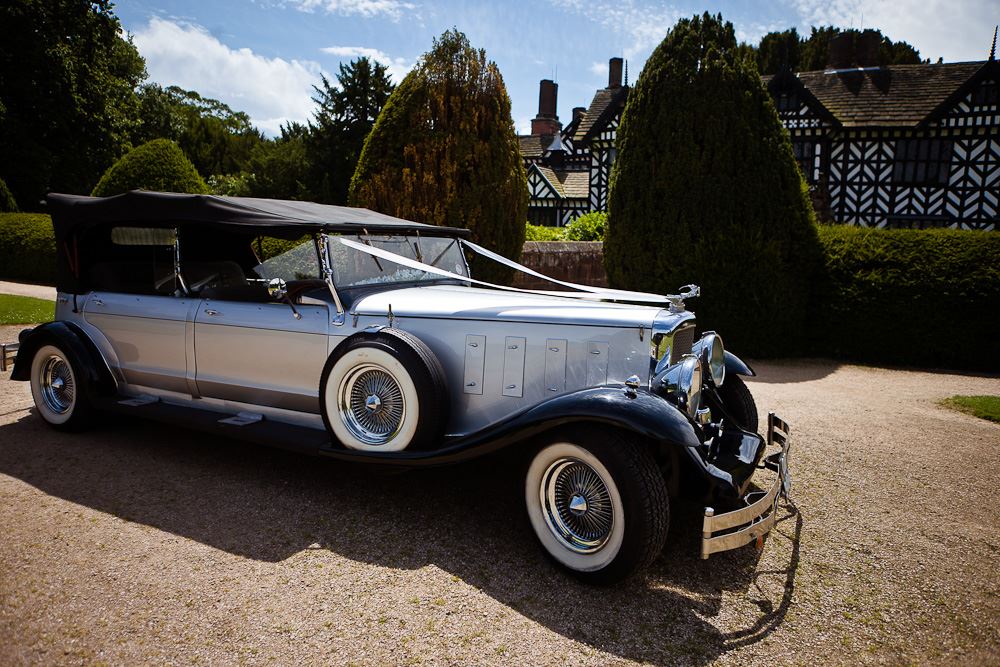 At Elegance Wedding Car Hire, you'll be treated to some amazing vintage wedding cars that you'll completely fall in love with. Their fleet includes makes from the 1930s, 1950s and 1960s. Their Dureau Convertible is grand and elegant. Their Rolls Royce Silver Cloud is understated and charming. The whole fleet certainly won't disappoint. Alongside their great fleet, this team offer punctual, courteous and professional service while never losing their smiles and friendliness.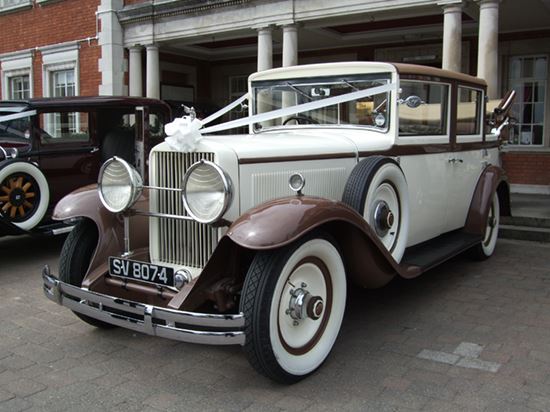 Special Wedding Cars are here with their well maintained and totally immaculate wedding car. This car is the purposely-built Beauford Convertible wedding car. It comes in perfect ivory and has creamy leather interior. This car couldn't be more perfect for weddings if it tried. Let this team make your day as memorable as possible with their dedicated and professional service. They'll even provide some bubbly to toast your new marriage.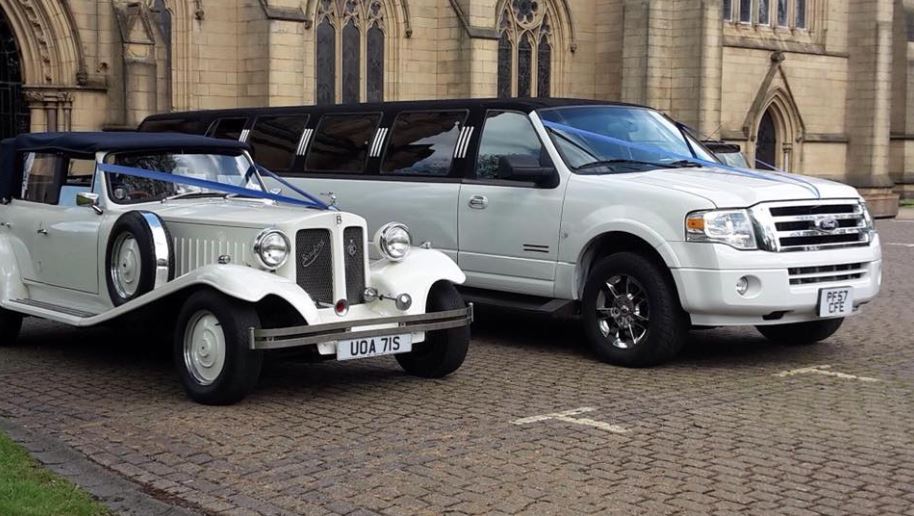 WeddingCarHire.co.uk are here to bring you their exclusive and extensive collection of wedding cars for your upcoming wedding. This team have it all. They have modern luxury numbers, beautiful classics and quirky vintage charmers. Every car that you're thinking of is most likely in this collection that houses over 700 cars. This team are also all about the service. They love to go above and beyond for their clients so any request, no matter how big or small, they'll endeavour to make it happen for you. You'll love the commitment to service and the immaculate vehicles on offer.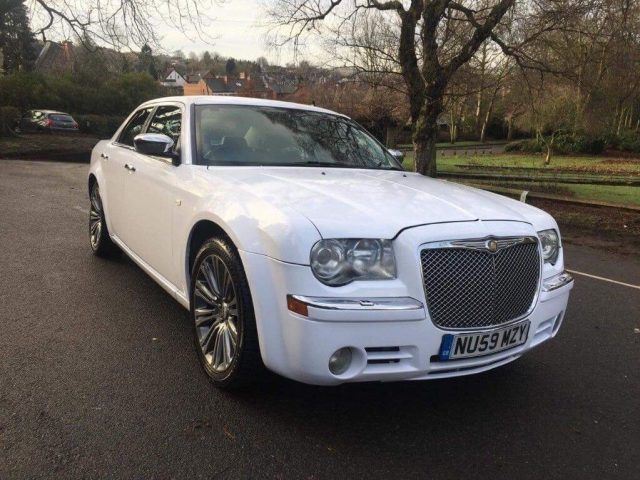 For many couples, the wedding car is the thing that ties everything else together. And if you're one of those couples who needs everything to be pristine, immaculate and come in perfect white, then White Wedding Cars are the provider for you. This team are here to offer their luxurious collection of white wedding cars for your perfect day. These cars are all the best of the best in luxury and the most well cared for cars you'll find. Let this professional team get you to your wedding on time and in perfect style.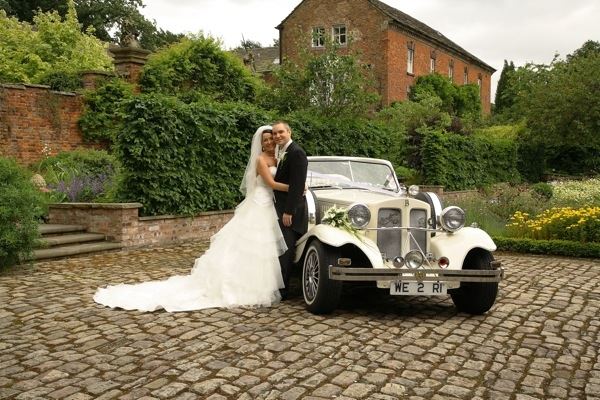 Horgans Wedding Cars specialise in the hire of vintage style wedding car hire for your big day. This team offer absolutely stunning vintage style makes which are perfect for weddings. Partly because they are custom-built for wedding car hire and also because they are oozing with charm and sophistication. In their fleet, you'll find makes including Beauford, Royal and Regent. There's even an eight seat Charabanc Omnibus which is one of this team's most sought-after vehicles. With a wedding supplier award under their belt, and a long list of great recommendations from previous customers, how could you not want to book with Horgans?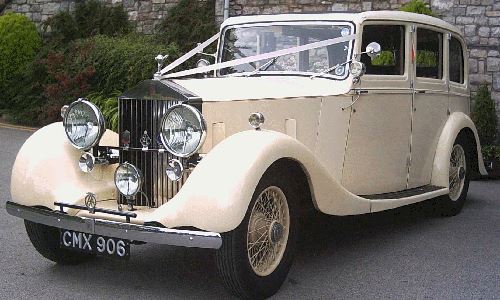 If you're a fan of vintage cars and you're considering one for your wedding, then take a look at J Yates and Son. Here, you'll find a beautiful vintage collection of cars that you'll just have to look at. In their fleet you'll find a stunning 1969 Rolls Royce Silver Shadow I, which comes in pure white. You'll find a lustrous 1965 Rolls Royce Silver Cloud III and a 1971 Rolls Royce Silver Shadow I. And to top it all off, you'll find an amazing 1935 Rolls Royce 20/25hp which comes in cream and is simply divine. You don't want to miss out on these vintage beauties, check them out today!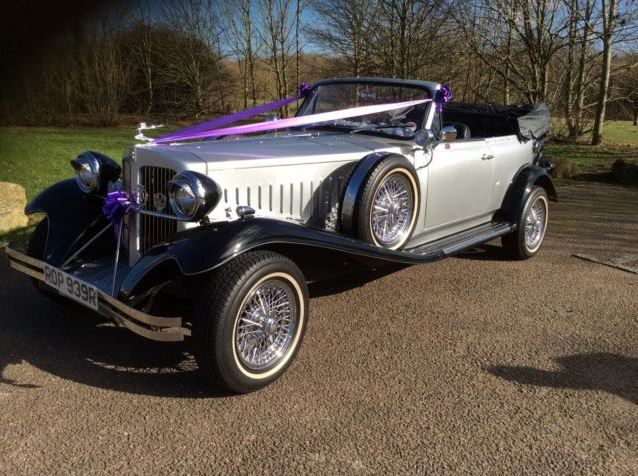 Elite Wedding Cars of Shaw are a family run team that like to make things easy on their clients. This team have a comfortable reception and shop for you to come in, or they offer great customer service over the phone as well. This team are the kind of team that like to go the extra mile. They believe that nothing is too much for your big day and so are always helping their clients the best they can. Their fleet is maintained to the highest standard and includes some amazing classics, and they offer unrushed service on your big day so you needn't worry about a thing.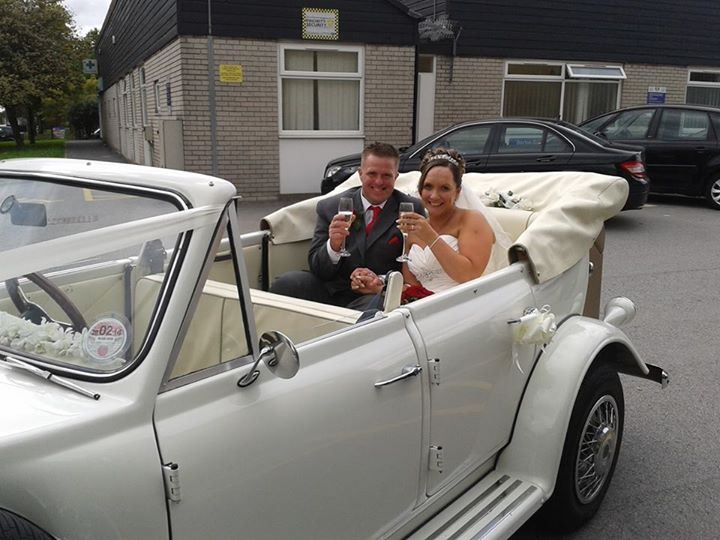 Style Wedding Car Hire are a family run company who are here to bring you great wedding car hire. This team offer high quality wedding car hire for your special day, all at affordable prices. This team have been in the business for a long while and so now what to bring to their clients. Check them out today to see what they can offer you.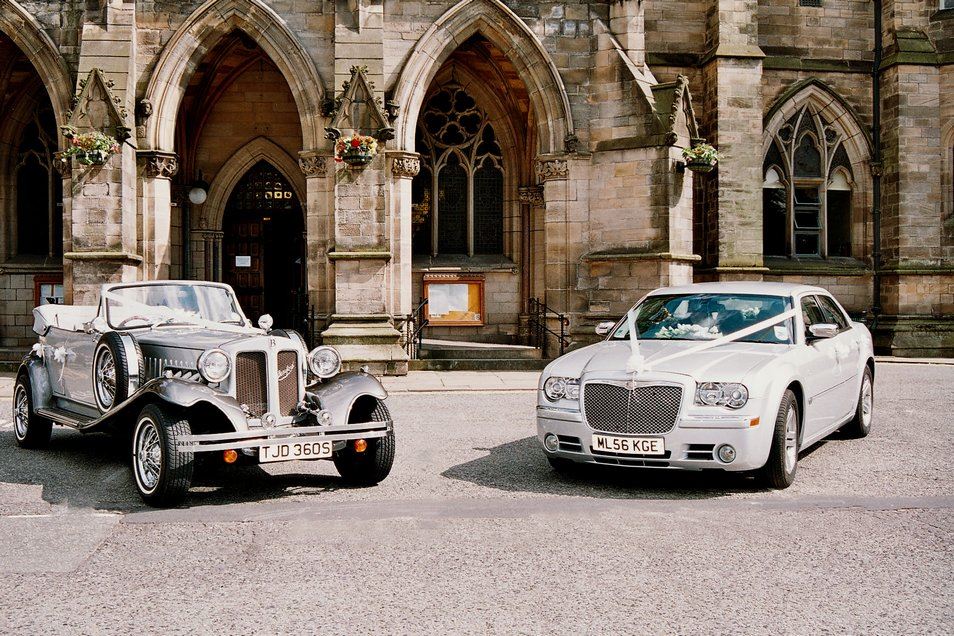 The team at Hire Society Wedding Cars are here to provide their great, professional service for your wedding day car hire. This team that was established in 1995, have built themselves a great reputation with their clients because of their dedication to service and their lovely cars. Plenty of sub-par wedding car providers will show up on a couple's special day with a different car to the one that was booked. Hire Society guarantee that this definitely not occur with them. This team make promises and keep them. They are reliable and definitely worth investing in for your wedding car hire.
Memorable Wedding Cars are here to provide reliable, friendly and professional service. This team are all about helping their clients have the most memorable wedding day possible. They achieve this with their dedication to service and the love and care they give to their cars. In their fleet, you'll find a rare beauty from 1950. This is a Mk II Super Sniper 6-seater Saloon. This car is a total vintage dream that anyone could fall for. It is the only one of its kind in the North West. Check out Memorable Wedding Cars today for this beauty and more.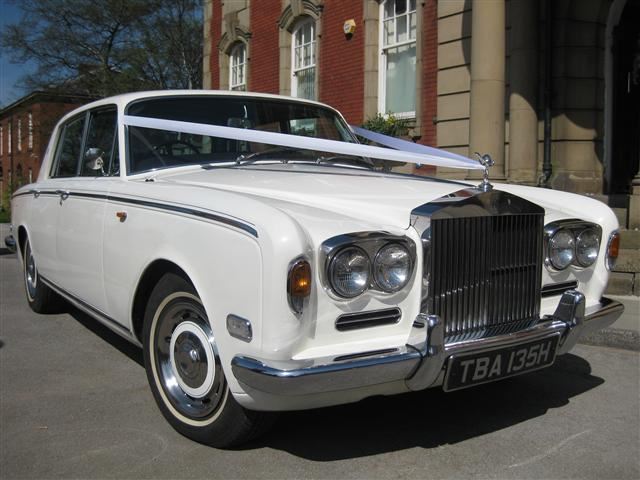 Shaw's of Rochdale are a team that know how perfect your wedding day needs to be. This is why this team is so committed to bring you perfect wedding car hire so your wedding day is exactly how you want it to be. This team offer friendly and professional service, that is also completely tailored to your needs. This team go above and beyond to adhere to your specifications and make sure your choice of car arrives on your wedding day looking the part with flowers and ribbons.

Malvern Wedding Cars are here to provide luxury wedding car hire for you big day. This team have been in the business since 1998 and have the experience to bring you the service and car hire that you deserve for your big and beautiful day. In their fleet, you'll find a collection of cars varying in age, from vintage to modern. Every style is catered for in this fleet! Whichever car you choose, this team will ensure that you arrive in complete comfort and style.