Full of history and gorgeous scenery is Kent in south-eastern England. And weddings too, obviously. So for your wedding, here are the top 20 wedding car providers in Kent for you to consider.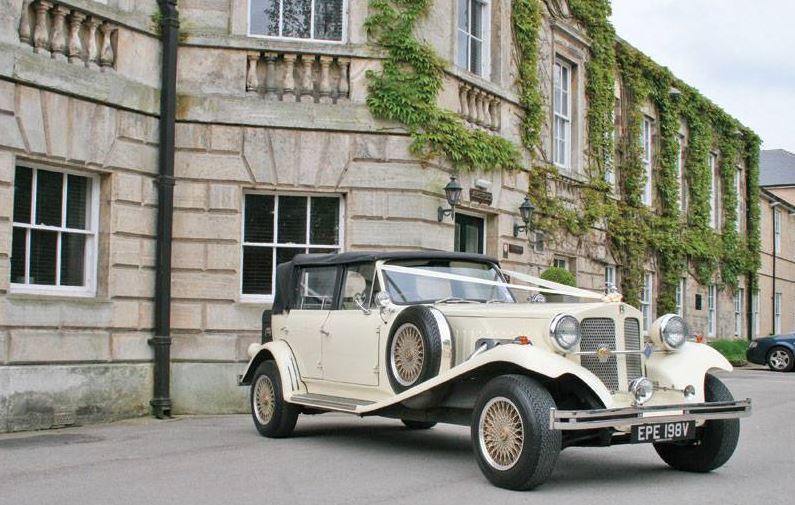 For couples who seek a range of cars to choose from for their wedding car hire, WeddingCarHire.co.uk are the right provider for you. This team have a hugely exciting range of cars in their fleet. Here you'll find classic cars like a 1960s Princess, vintage style cars like their elegant Beauford, modern makes including their Rolls Royce Phantom and supremely elegant numbers like their range of Bentleys. You'll be completely spoilt for choice with this well-experienced and popular car provider. They offer both chauffeur-driven options alongside self-drive ones, so your wedding transport can truly be catered to your exact needs.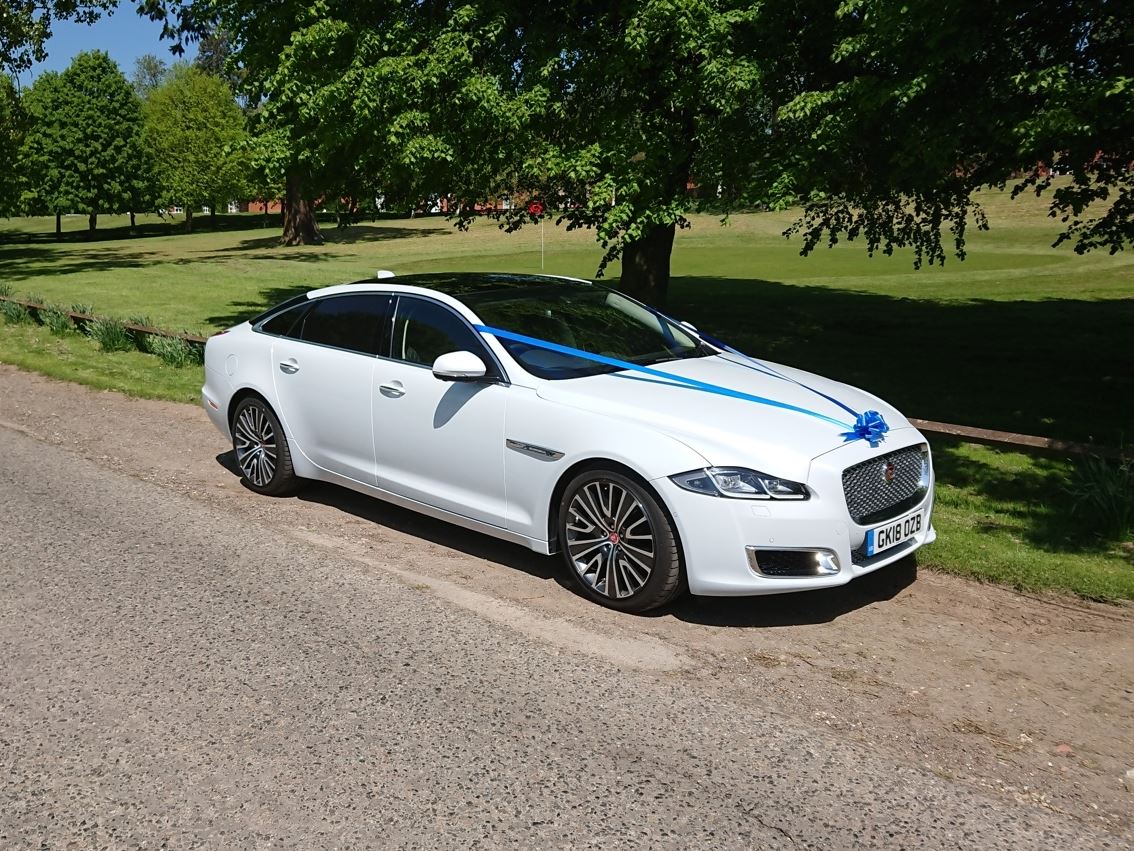 The team at Ashford Chauffeurs are here to offer you modern, chauffeur-driven car hire that you'll absolutely love. This team believe that as your wedding is such a momentous occasion, you deserve a special wedding car service to match the day. This is why this team have such high standards in their service which is always professional and customer-centric. The car on offer with this team is the Jaguar XJL Autobiography. This car is the ultimate in luxury and style and carries with it the complete wow factor that every couple deserves for their wedding day. Enquire with this team for your bespoke price guide.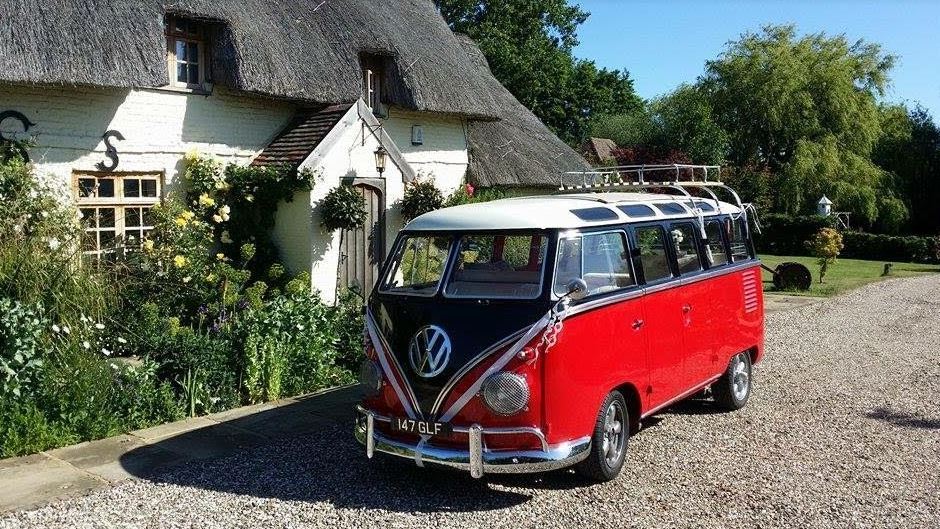 For great service, reputation and a fleet of delectable classic cars, Aisle Classic Carriages is the provider for you. This team's fleet is made up of some truly delightful cars. Take their 1953 Morris Minor, for example. This little gem is not to be missed. It's a classic black car and it's even got a soft top so you can have the convertible you've always dreamed of. If you're after something much more antique, than vintage, consider a beautiful horse and carriage from this team. Or if you're a hippy at heart, consider their red 1963 VW Samba – it's a total babe.
At Lady R Wedding and Chauffeur Hire you'll find fabulous service and two perfect vehicles on offer. Their Rolls Royce Silver Spirit II comes in creamy ivory, making her an ideal wedding car. If red is more your colour, then the Bentley Turbo R is the bright young thing you've been searching. Depending on where your wedding is located and how long you're looking to hire it for, these fully chauffeured cars start at just £150. And the best thing about their packages is that if you book both the Rolls Royce and the Bentley Turbo R through Easy Weddings, you will get a 15% off discount or a bottle of champagne for your journey. How great is that?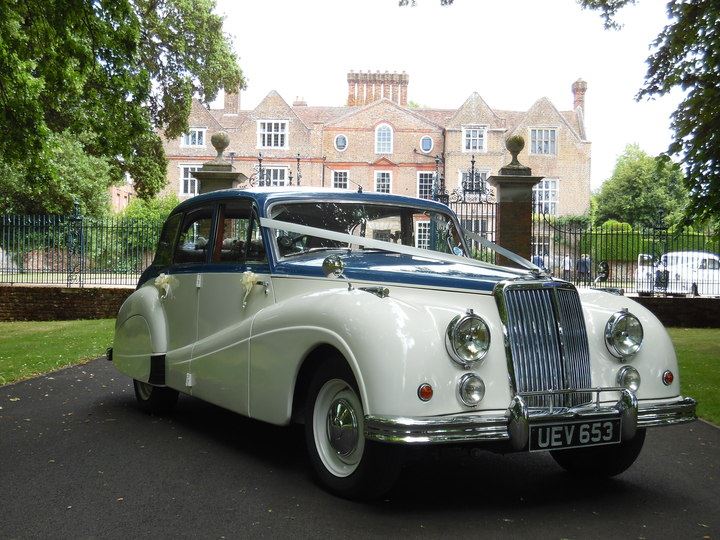 The vintage fleet at Aarion Wedding Cars Kent is one that can't be matched. If you're a lover of classic vehicles, then you'll be smitten with this team's offerings. Their 1955 Armstrong Siddeley Limousine is a gorgeous car that is both sleek and curvaceous with a lustrous finish. For those classic wedding vibes, their 1959 and 1964 Rolls Royce Silver Cloud makes are perfect. You can't get more wedding-y than with one of these. If you're after something a little older, this team offer a 1933 Studebaker which oozes sophistication and history.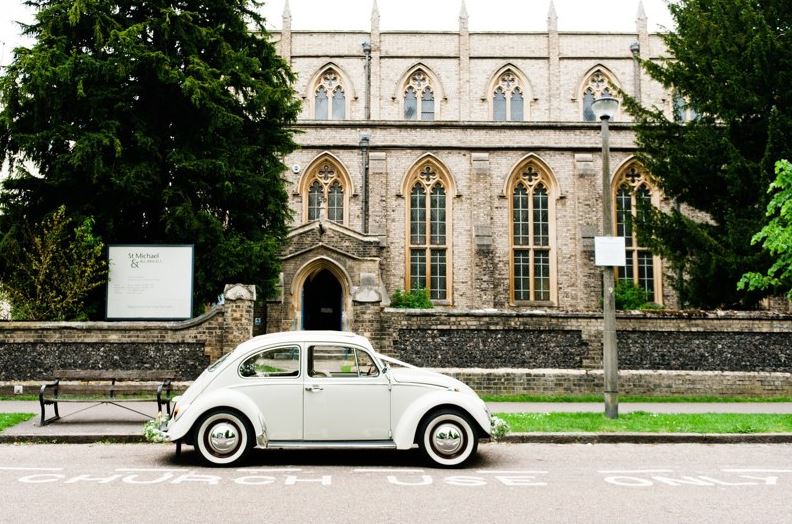 The team at Polly Pootles offer a single car for hire, but it's a beauty. The car on offer is their 1968 Volkswagen Beetle. This little number is perfect for those who love vintage but also appreciate quirky cars too. Beetles are gorgeous little cars and if you love them, you really love them. This team's Beetle comes with a ragtop sunroof so if the weather is kind, you can cruise along bathed in sunshine. With prices starting at just £299, be sure to check out Polly Pootles and their fabulous Beetle.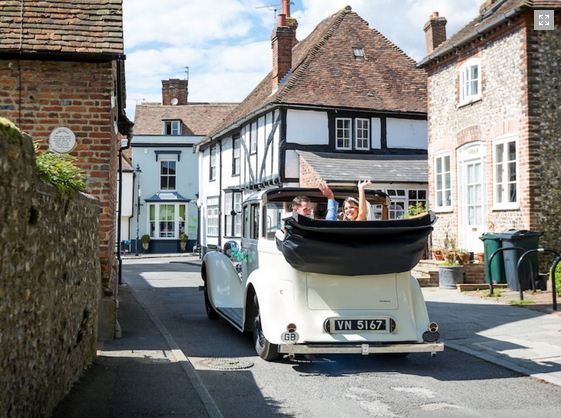 The team at Button Holes and Bouquets have a range of vintage and classic wedding cars on offer. You might be thinking that they've got a few Rolls Royce makes and maybe a Daimler, and you know, you would be right. They have got those spiffy cars. But they've got much more than that too. How would you feel about arriving at your wedding in a 1923 Morris Bullnose Oxford? It'd be amazing, wouldn't it? Maybe a 1989 Audi Quantro 20v is more your style? Whatever you like, you'll be sure to find it here. Check this team out today.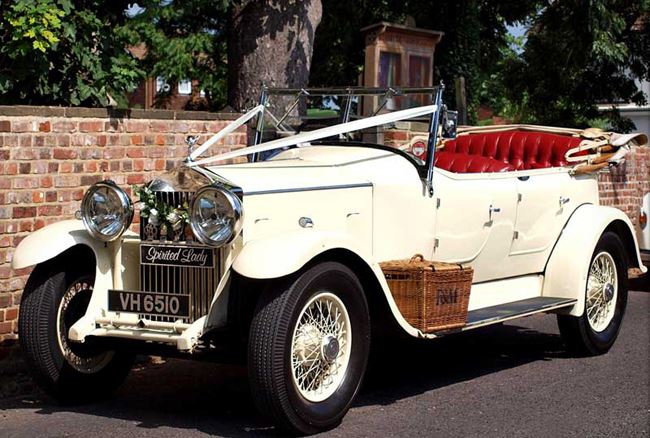 TC Wedding Cars offer a selection of glamourous vintage vehicles for you on your wedding day. With 4 amazing Jaguar makes including a 1949 MKV and a 1970 XJ6 Series 1, you'll love these cars if you're a fellow Jaguar-lover. Their Jaguar MK11 is a little bit different for a wedding, but it comes in white making it really look the part. If you were after something on theme but also with a touch of quirk, then this car is definitely for you. Receive great service every time with this family run business.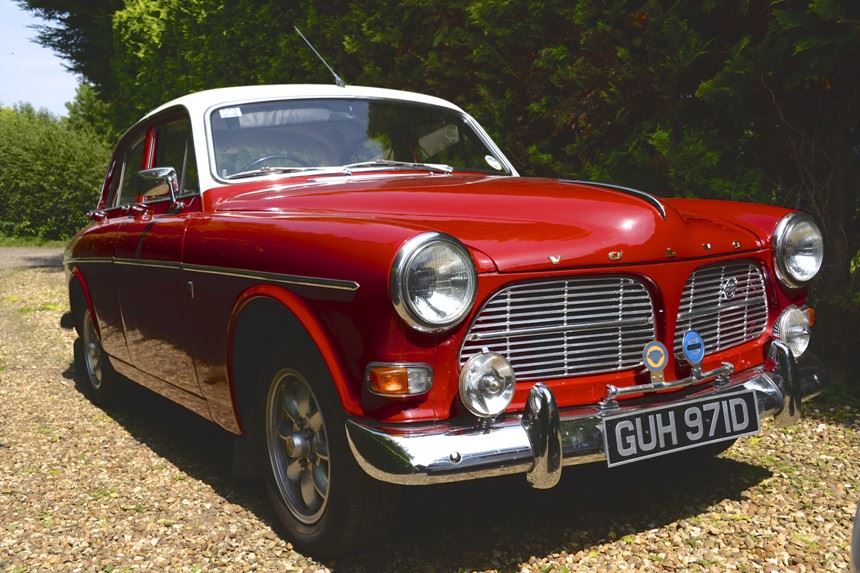 At First Choice Wedding Cars, you'll find a fleet of luxury wedding transportation that you'll be completely delighted by. This team are proud to offer a diverse range of wedding transport for everyone in the bridal party from the bride and groom, to the bridesmaids and family. In their fleet you'll find delights like a vintage Rolls Royce, a modern Bentley, a fabulous and quirky Volkswagen Campervan and even an American classic: the Cadillac. Be completely impressed with this team's interesting and unique feet.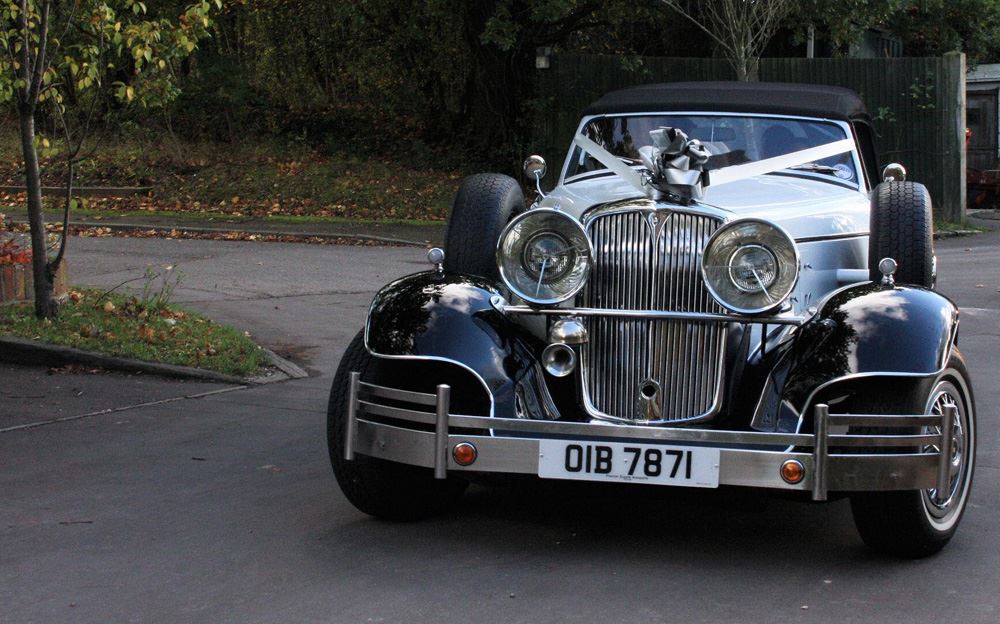 The team a Moonlight Limos will provide perfect and pristine vehicles for hire for your wedding. With a range of vintage and modern cars on offer, this team will ensure that your day runs smoothly and efficiently. Great service and beautiful cars with Moonlight Limos.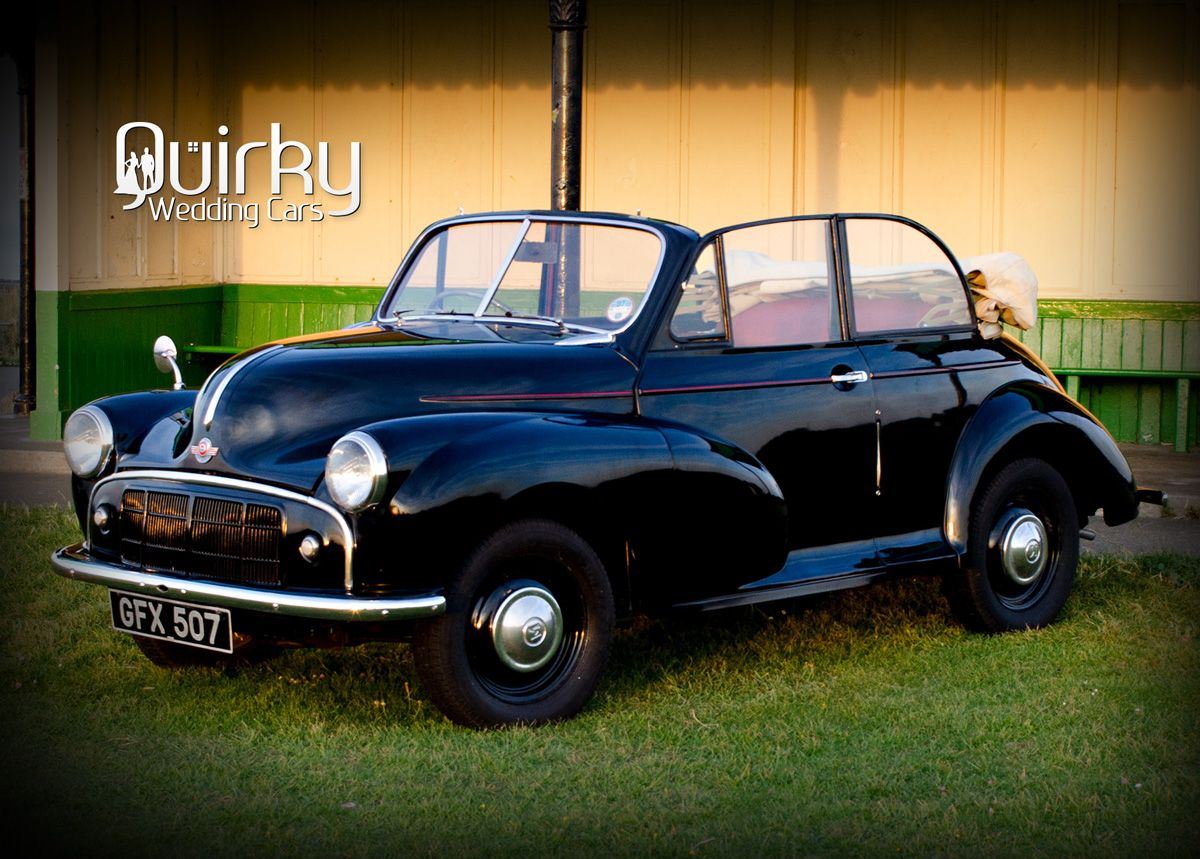 Quirky Wedding Cars understand you. They get that you don't want to be treated as just another couple getting married. You are individuals and you need that personal treatment! This is what makes Quirky Wedding Cars such a great car provider to go with. They'll give you that bespoke service you've been craving and they'll get your wedding day off without a hitch. With a huge range of vintage, quirky, modern and people-moving delights to consider, you'll struggle narrowing your pick down as they're all so good.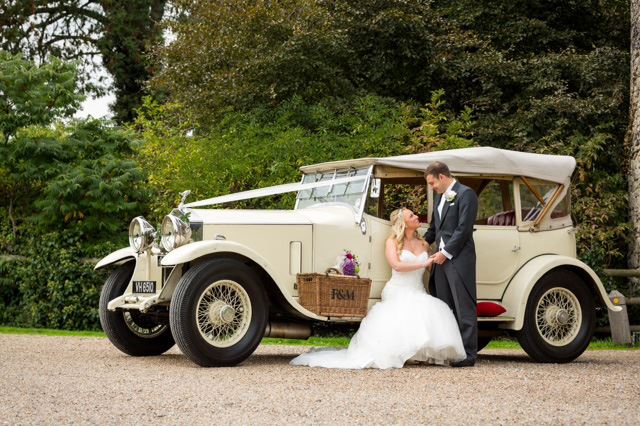 The team at Holthouse Carriages have been in business since 1996. This team are a family run business who provide personal service and packages to suit individual needs. Their beautiful fleet includes makes like Rolls Royce, Cortina, MGB, Daimler and more. Enjoy a fab fleet and fantastic service with Holthouse Carriages.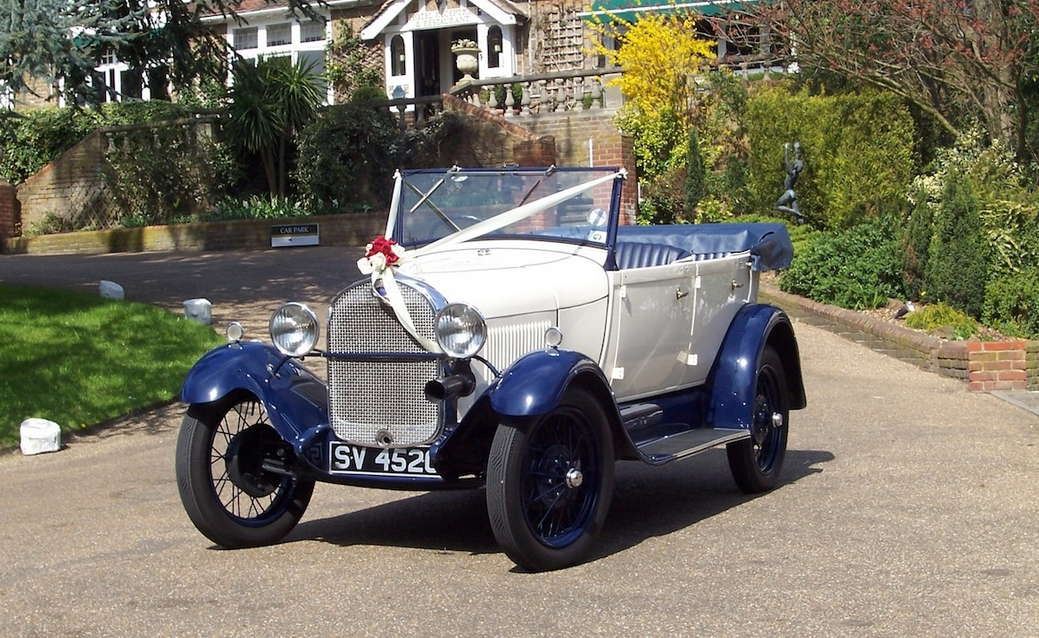 In 1990, the family run team of Vintage Bridal Cars were established. Since then, this team have been offering first class service with all of their clients. They have built themselves a fantastic reputation, which is due to their friendly and personal touch, that remains professional always. This team take pride in the work that they do and always ensure that your chosen wedding car will arrive in immaculate condition.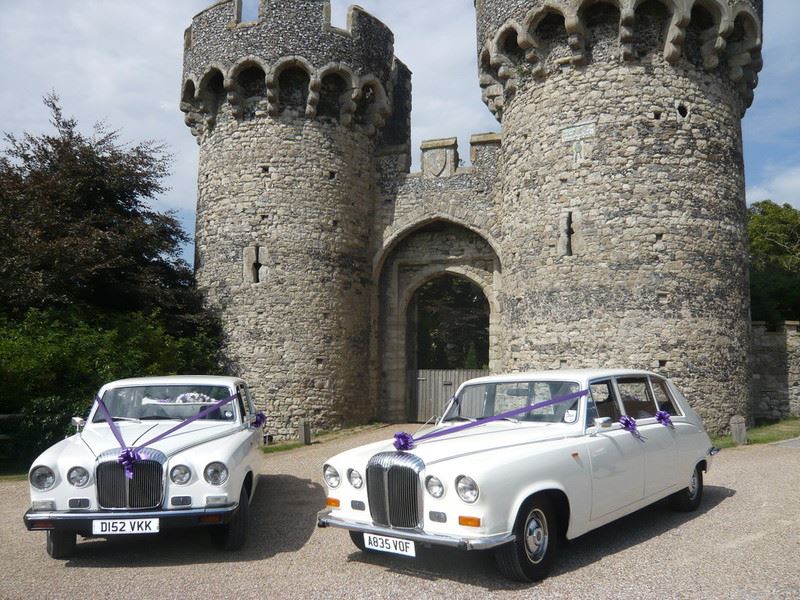 At All Kent Wedding, you'll find a team that offer high class wedding car hire. This team are all about luxury, which is why you'll find a wonderful collection of chauffeur-driven luxurious vehicles to choose from for your car hire. This team think about everything. They even have dedicated photography time built into their packages so you can make sure your wedding photos will include your perfect wedding car. The chauffeurs at All Kent Wedding will arrive fully uniformed and will bring your chosen car which will be decorated in car ribbons and bows. Polite and professional service awaits you.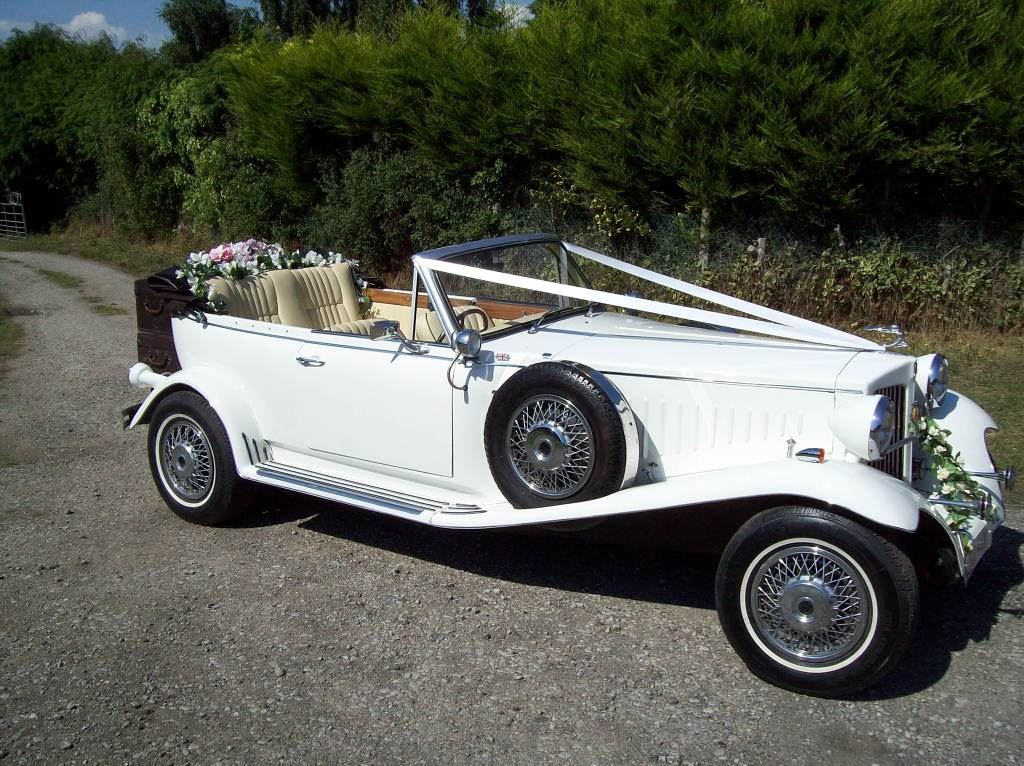 At Cars 4 Weddings, you'll receive great quality customer services from a truly dedicated team. This team are a family run business who work in a professional yet personal manner. They have a fleet that they have steadily collected over the years which they've nurtured and lovingly taken care of. This means that your car hire will be of exceptional quality, which is what every bride and groom want to hear when booking their wedding suppliers. Cars 4 Weddings are the reliable wedding car supplier that you'll love.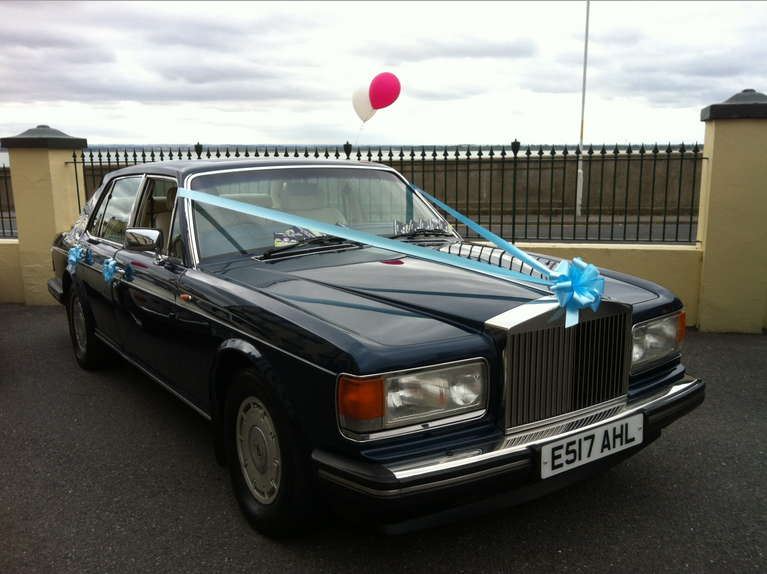 The team at Classics For Occasion specialise in flexible and interesting wedding car hire. This team are all about trying to match you with a vehicle that will help you stand out on your big day. Every couple has their own unique style and this team are here to celebrate that. So whether your style is classy, chic or quirky, this team have got the perfect match for you. Their fab and cool Volkswagen Camper is always a winner and comes in a shimmery bright red with complementing white.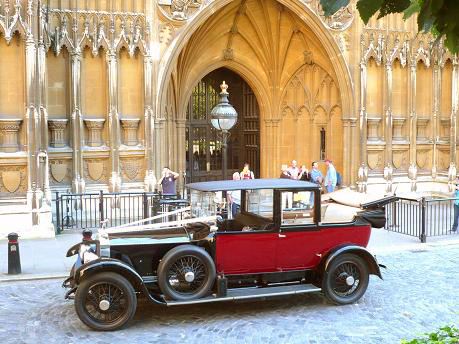 At Odds Car Hire, you'll find a wide range of wedding cars that are either modern or vintage. This variety makes this team ideal for couples who are unsure of what they want their wedding car hire to be. With this interesting and varied fleet, you'll have your pick of some real beauties. This team is hugely experienced and have worked at over 6000 weddings! With them you'll be guaranteed to have immaculate car hire, professional chauffeurs who come dressed in adorable period uniformed, plus wonderfully impeccable service for every encounter you have with them.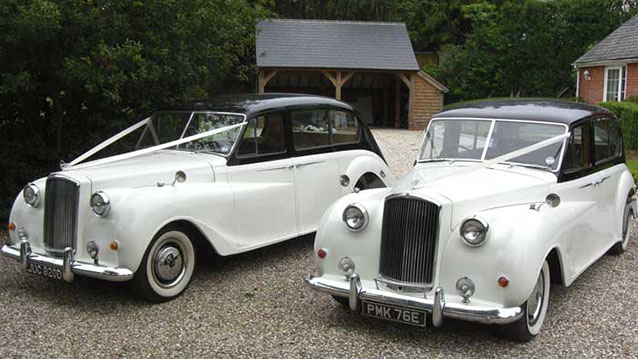 Premier Carriage are here to offer a wonderfully prestigious collection of vehicles for you to consider for your wedding day car hire. This team have a huge fleet where you'll find a whole range of cars from modern to classic and vintage. Even vintage style cars make a firm appearance in this fleet with their stunning custom-built Beauford wedding car. Find amazing makes like Rolls Royce, Jaguar, Volkswagen and Bentley. In this fleet you'll even find a truly spectacular vintage London Routemaster bus, which is ideal if you want to add a touch of novelty and whole lot of fun for your guests.
Wedding Cars for Hire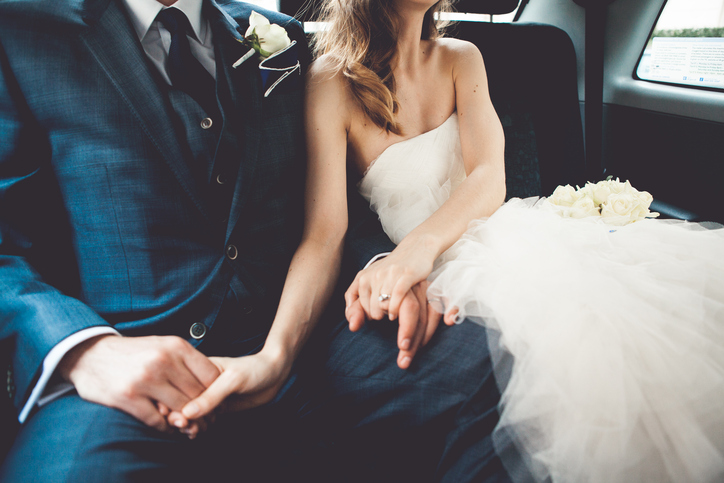 Wedding Cares for Hire have a delightful and extensive fleet on offer that is not to be missed. This team offer all the classic wedding cars, like the Rolls Royce Silver Cloud or Phantom, Bentley S3 and the 30s style Beauford. All of these cars are winners and are beautiful in every wedding photo, but if you want something that is a bit different then this team will definitely have what you're after. You could hire a red vintage Routemaster bus, a green VW campervan, a London taxi, a 40s wedding bus and even a pink Cadillac. Everything and anything you could possibly want for your wedding is in this massive fleet so if you like a lot of choice, then this team is for you. Be warned though, if you're indecisive, you may end up booking more than one.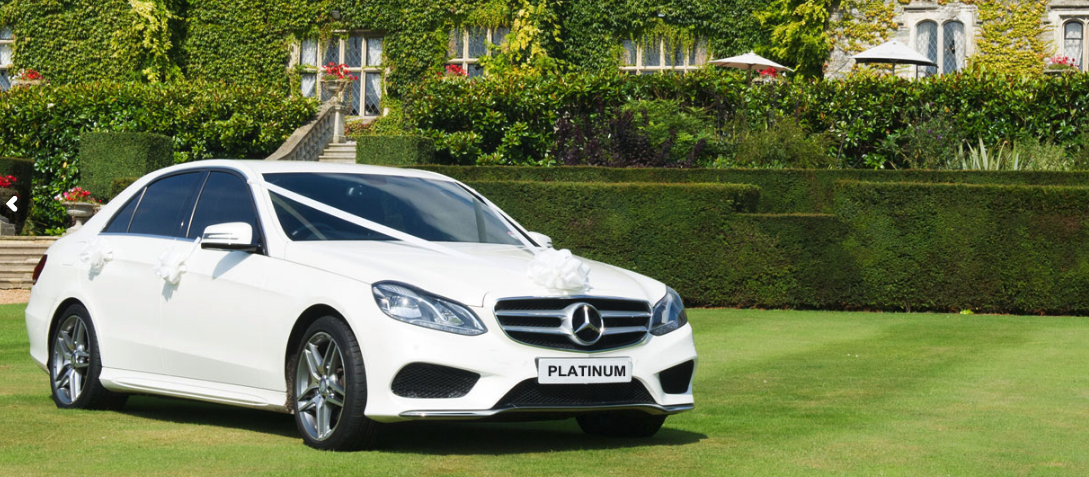 Platinum Car Service are the courteous and professional car hire supplier in Kent who are all about making your wedding day as memorable as possible with their impeccable modern fleet. This team offer chauffeur-driven wedding car hire, which means you won't need to worry about a single thing on your wedding day. You'll just need to get yourself ready, hop in the car and let all of your worries fade as you glide off to your wedding ceremony in a smooth and comfortable ride.