In beautiful Surrey, lies the town of Horley. If you're choosing to marry here or nearby, then of course you need a way to get you there. Here are the top 20 wedding car providers that service the area.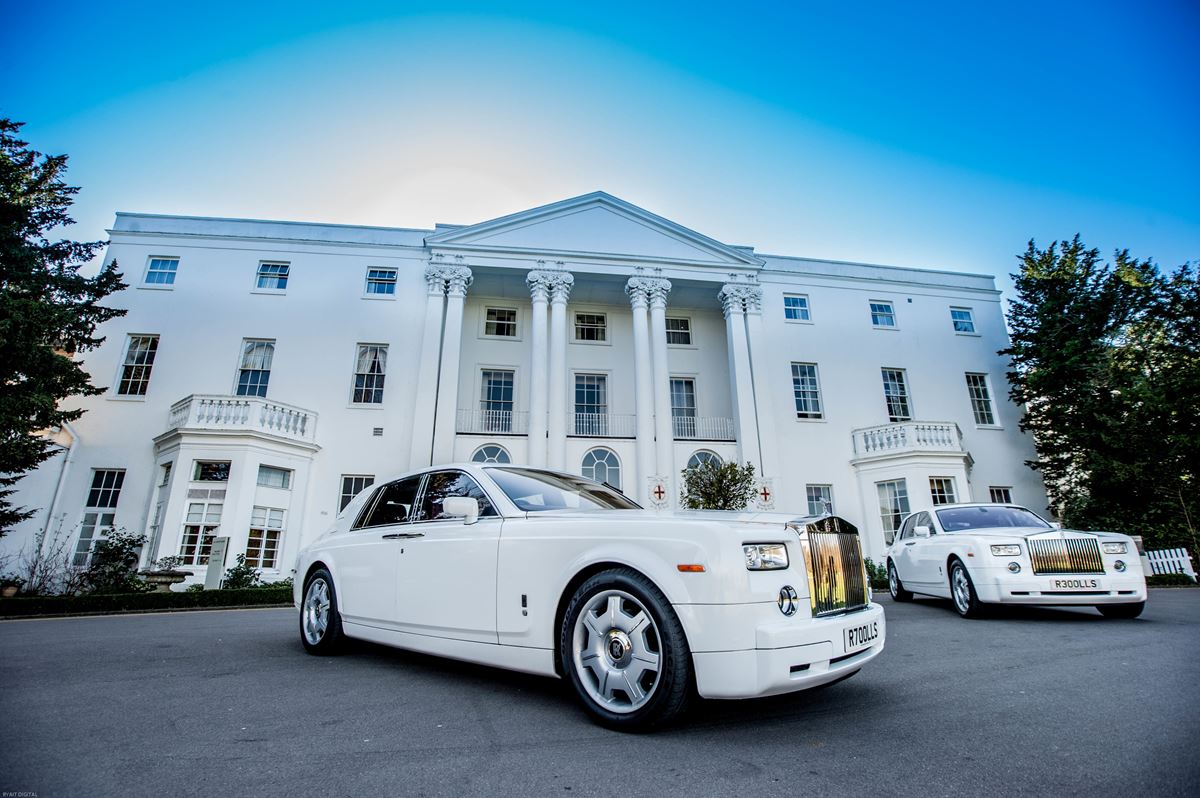 RR Phantom Cars are the team for you if you're searching for style, elegance, class, sophistication and luxury for your wedding transport. I mean, we're all searching for these things, right? Consider this dedicated team, who specialise in the hire of perfect chauffeur-driven Rolls Royce and Bentley luxury vehicles. Find your ideal modern make here with RR Phantom Cars.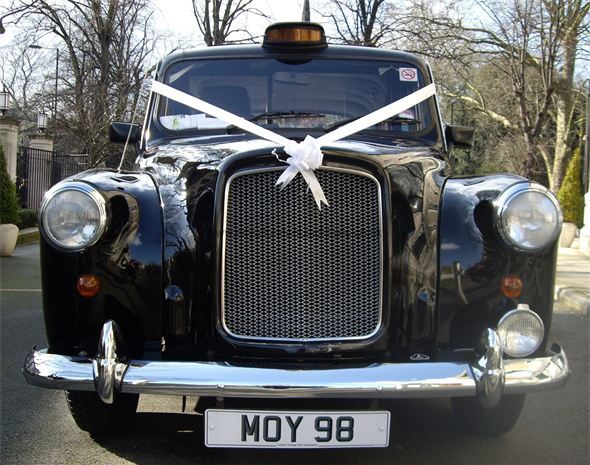 Some of us, while not quite living in London, are completely obsessed with this bustling city nonetheless. If this is you, then the obvious choice for your wedding day transport is a London icon: the black cab. With this team you can choose from the iconic black or white for your classic London taxi. You can even go vintage with their amazing collection of original taxis from the 1930s, 1940s, 1950s and 1960s. For something bigger, choose another London icon with their red double-decker Routemaster bus. So many London icons await!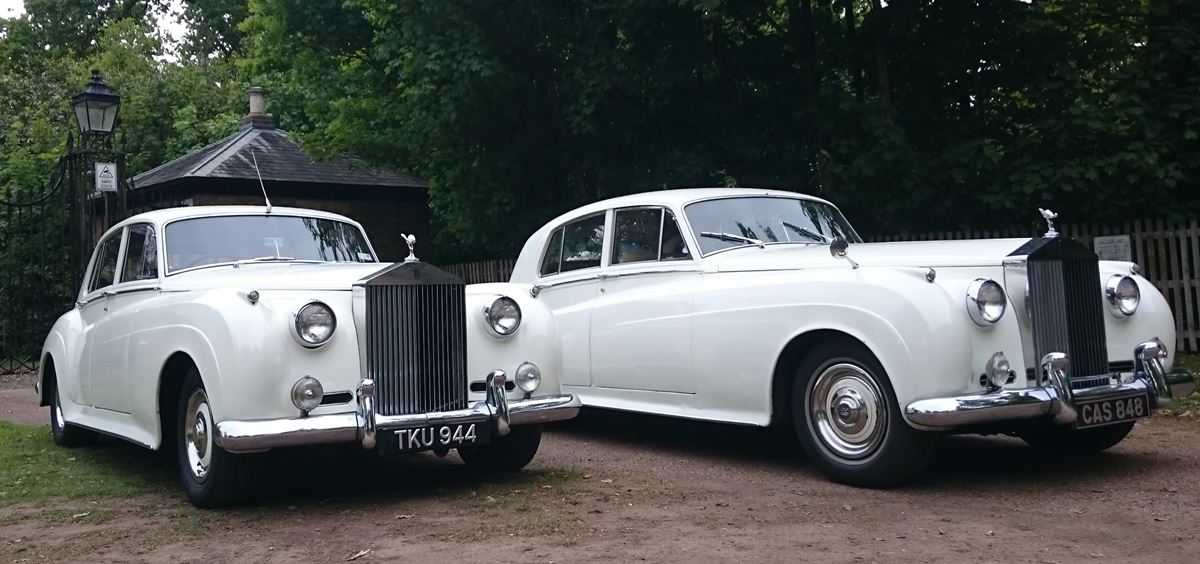 Are you obsessed with period dramas? Do you love binge-watching 'The Crown' on Netflix? If you said yes to these questions, then get excited because this provider has had their cars featured in this hugely popular British television show. Classic Car Hire have had their Rolls Royce Phantom III, their Phantom V and Silver Wraith featured in 'The Crown', which to any TV buff, is a hugely exciting thing. So you could marry in one of these stately numbers or choose another of this team's amazing cars. This team has it all, from a 1933 Austin London Taxi to a 1950 Chevrolet Styleline Deluxe. So many amazing vintage cars to be seen at Classic Car Hire.

Completely reliable service is what Maxwell Chauffeur Drive pride themselves on. And this team should know a thing or two about it considering they've been in the business since 1968! In their wedding fleet you'll find a collection of over 60 vehicles, all with air conditioning so if you're marrying on a hot day then you needn't fret about sweating your makeup away. See their collection of Mercedes, BMW, Jaguar makes alongside a great range of limousines.

IX Rental are fast-growing independent rental car company. This exciting team specialise in luxury, sports, prestige and super car hire so your wedding can be as snazzy as can be. They can offer totally amazing cars like Lamborghini, Ferrari or Aston Martin makes so you can make an entry with total wow factor. Not only does this team love their cars and make sure they're immaculate, they're also dedicated to their service. You'll find that when you hire with IX Rental this team will make sure that the car you hire is in perfect condition. Alongside this, you'll also receive a snappily-dressed chauffeur and no-fuss service. With IX Rental you'll be as relaxed as you can possibly be.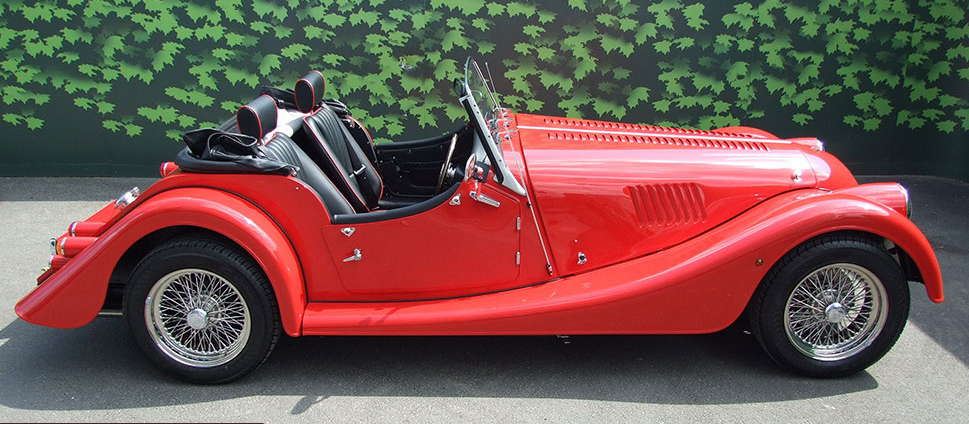 If you're looking for a hire company that has a huge fleet for you to choose form for your wedding, then Bespokes are the provider for you. Even if you want a huge fleet but find that the fleet from Bespokes is too big, this team will provide top quality service to get you into the car that's right for you on your wedding day. Modern or vintage, stately or sexy, this team has the perfect car for you. You don't want to miss this fleet or the amazing service this team will provide.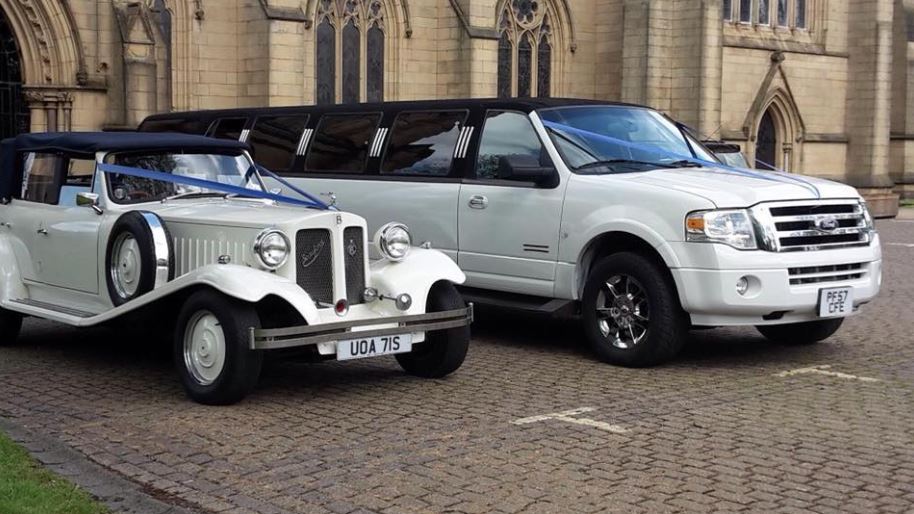 You'll be spoilt for choice when you choose Wedding Car Hire, one of the UK's biggest and fastest growing wedding car hire companies. A vast collection that can't be beat on choice or price, Wedding Car Hire has something for every type of occasion. Modern luxury and high end vehicles such as the Maserati Quattroporte, or the Aston Martin Rapide, go hand in hand with more classic, iconic vehicles, such as the Rolls Royce Silver Cloud, and the Bentley S. All come in a variety of colours, from a classic English white, to a luxurious, deep ruby red.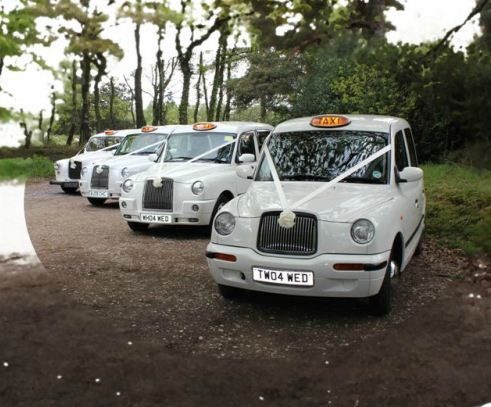 Looking for that iconic London Taxi shape but in a colour more traditional for your special day? Look no further than White London Taxis. Every detail of these beautifully restored cabs are tailored to your vision of an iconic white wedding, including the ribbons and floral accompaniment. Chauffeur-driven, with immaculate planning that guarantees you'll get where you need to be on time, White London Taxis offer a quirky but tasteful mix of the modern and the traditional.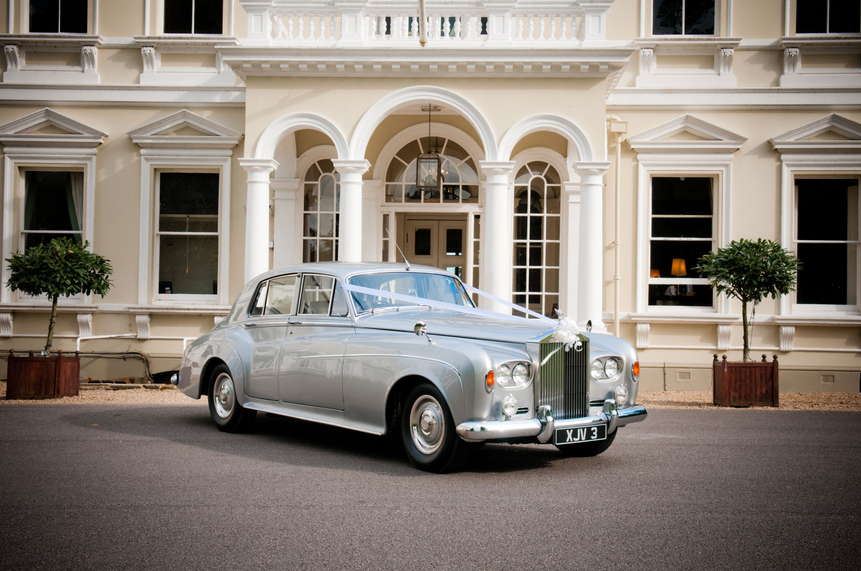 Alpha Class are a family-run and locally owned business that offer two key things for your wedding arrival – simplicity and elegance. Whether that is a classic elegance with their award winning 1964 Rolls-Royce Silver Cloud III, or a more modern style with the sleek and sumptuous Mercedes Benz S-Class, Alpha Class has something for you. Everything about Alpha Class Wedding Cars is managed by the family for that authentic touch, right down to the chauffeuring, as each chauffeur is a family member who knows the car like one of their own.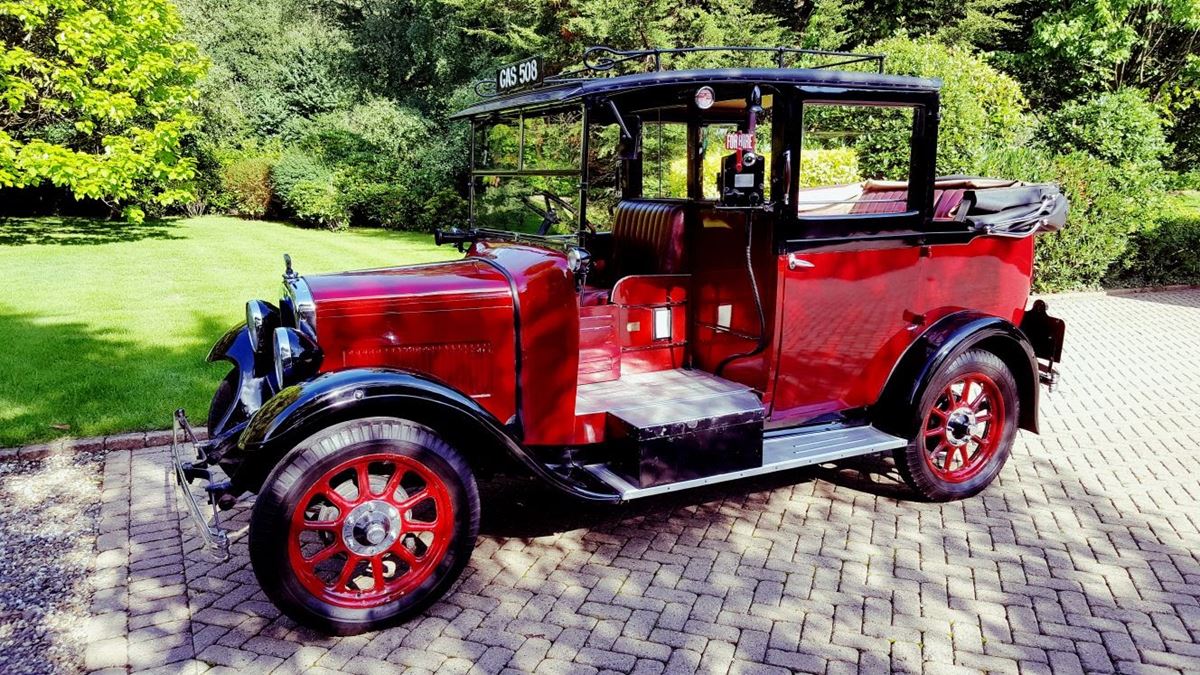 You of course want your wedding day to be one that you will always remember. Classic Car Hire are here to help make your day as special as possible. This team offer high-end chauffeur-driven wedding car hire for your wedding day. The fleet on offer here is hugely impressive in both style and size. They offer such delights as a 1933 Austin London Taxi, a 1939 Rolls Royce Wraith, a 1951 Bentley Franay and a 1964 Rolls Royce Silver Cloud III. Every classic, vintage and luxury car you could dream of for your perfect wedding day can be found at Classic Car Hire.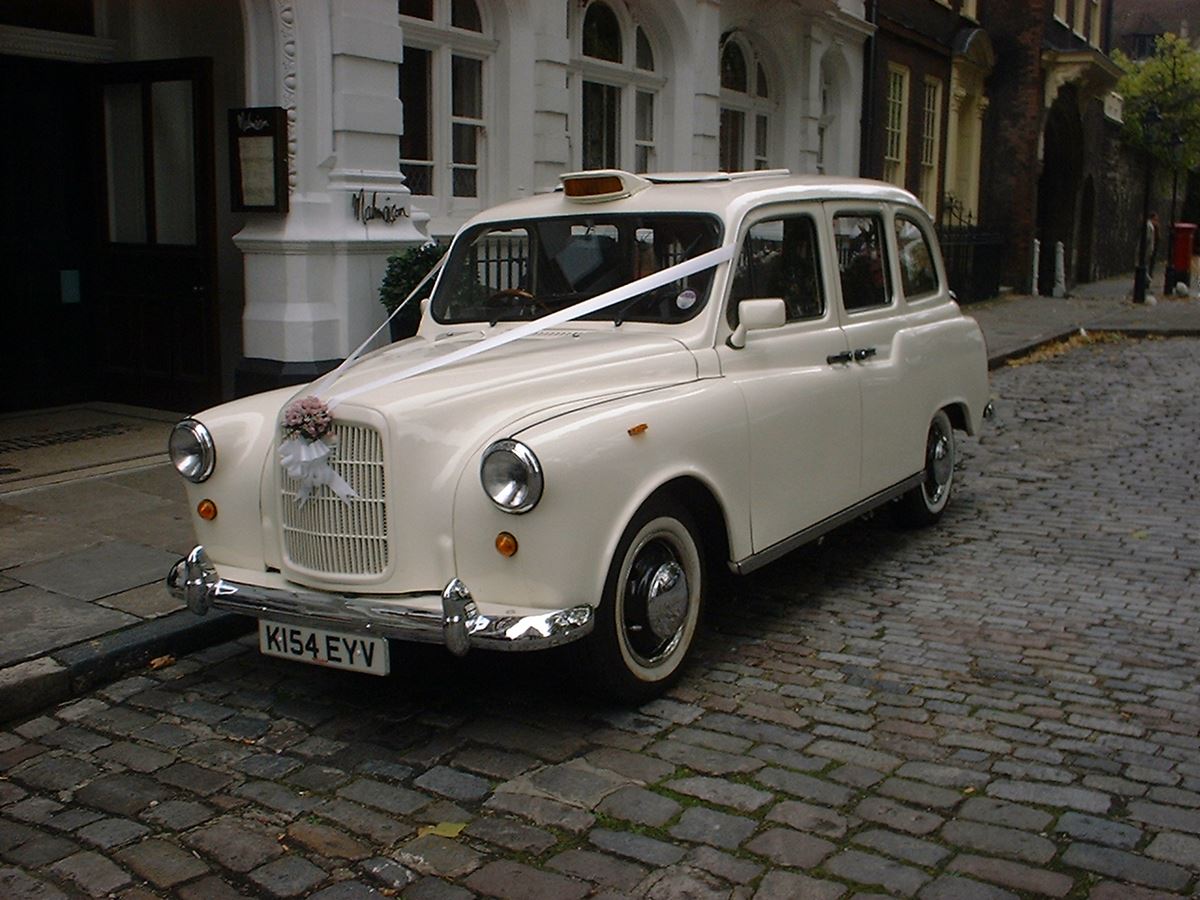 White Wedding London Taxis are another fantastic option if your dream is to arrive in an immaculately restored London style taxi cab. But don't let the name fool you, White Wedding London Taxis offer a wide range of colours, palettes and styles to suit the theme of your special day. Going for a traditional white theme? They offer cabs in white and silver. Looking for a cab that's a little more historically authentic? They have them in the iconic black. Perhaps you're looking for something a little more eclectic? Look no further than the Beardmore, an offshoot of the classic London Taxi, available in blue/white or black/burgundy.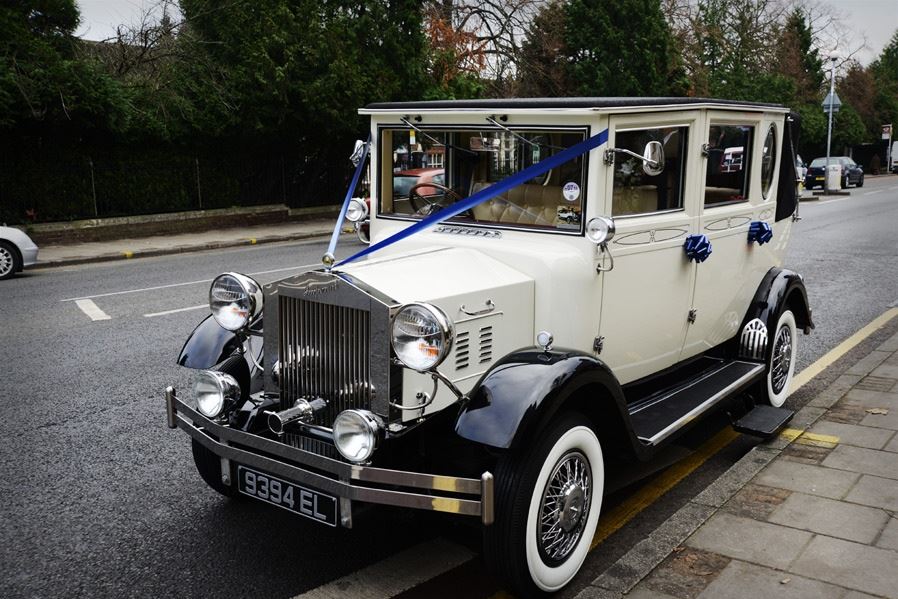 If you're after a family-run business to take care of you for your wedding car hire, then Shirley Chauffeurs are definitely worth considering for your wedding day. This team aim to suit all tastes with their fleet, which is made up of vintage and vintage style vehicles that anyone would fall for. With this fleet you'll find vintage style Laundaulettes, a refurbished London Taxi and a 1955 Morris Minor convertible. This team pride themselves on their reliable and professional service, while always providing the best prices so that luxury car hire can be accessible for all budgets. For that supreme comfort and beautiful style that will look amazing in your wedding photos, pick Shirley Chauffeurs.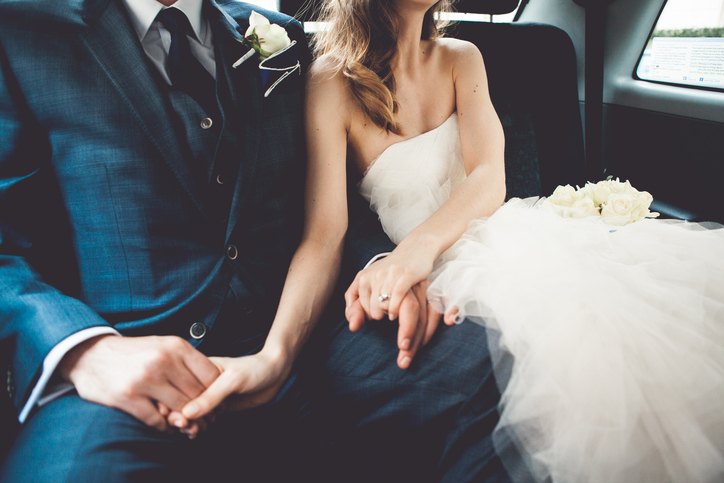 The ultimate chauffeur service. Kelly Executive are a company that exude class and consistency. All cars come in a stylish black, with Kelly Executive's corporate initials in the registration, so you know you're being driven in an authentic Kelly Executive vehicle. Classic wedding car options, such as the Mercedes Benz E and S class saloons, a Mercedes Benz limousine, as well as a Jaguar XJL saloon. For those looking for something a little different or vintage, they have a wide variety of large group vehicles and wheelchair accessible options, as well as the more vintage varieties of Rolls-Royce and Bentley models.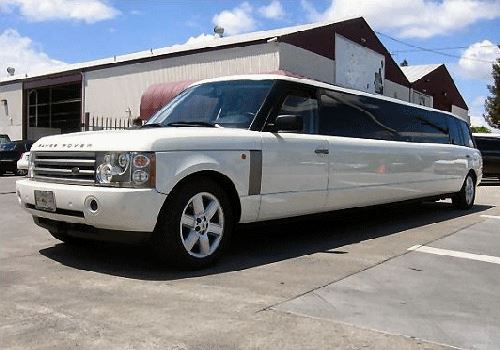 The team at Limotek are dedicated to adding to the happiness of your wedding day. This is why this professional team offer superb service and vehicles for wedding car hire. Their beautiful fleet includes the likes of a Bentley Arnage and Rolls Royce Phantom. If vintage is more your thing, this team offer a 1963 S3 Bentley and a beautiful Austin Princess Vanden Plas. You'll find vintage and vintage style cars, alongside many modern luxury cars in this fleet.
Chariots knows that the rides to and from your wedding are going to be trips you will never forget, and not only do they want those memories to count, they also want you to enjoy them in comfort, knowing that everything has been taken care of. That's why they handle everything, from the floral arrangements and ribbons, right down to little details like complimentary champagne, and professional in house trained drivers. They have an impressive variety of vehicles to choose from as well, from 30's era wedding cars up to modern Bentleys and Mercedes Benz, as well as few on the historical map map in between, such as a beautiful vintage jaguar in sea green.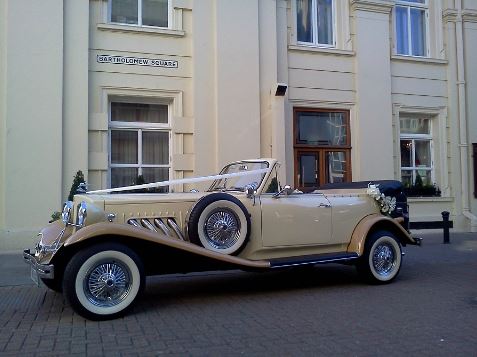 Beauford are another special service that provide only one car, but it's as special and gorgeous as wedding cars come. A chauffeur-driven, 1930's style Beauford Open Tourer, in caramel & cream finish with matching cream interior. This is one car that has to be seen to be believed, and once you see it, you'll fall in love all over again. Whatever the nature of the occasion, it could only be enhanced by such a one of a kind, immaculately presented vehicle.

If you love Bentley and Rolls Royce, then you're definitely going to want to stick around for this team's offerings. Hanwells of London are the biggest pre-owned independent specialists of these two makes in the UK. While this team primarily sell cars, they also hire them out for weddings. And don't worry, you'll get the same level of treatment that someone buying the car would get. From this team you'll receive unparalleled service where reliability, efficiency and courtesy are all second nature. Check out their fleet today.

The small, family-run business Dulwich Classics have been in business for over 20 years. This team pride themselves on providing truly professional and tailored service for your wedding day car hire. In their fleet, you'll find two delightful cars to consider. Their 1929 Buick, is a bright red classic that anyone would love as their wedding car, and their second car is a Rolls Royce Corniche in stunning navy blue. These cars are both supremely elegant and perfect for your wedding. Contact this team now for your personalised quote.

The team at Go-easy Limo are committed to giving you great service on your wedding day alongside a comfortable and luxurious ride where you'll feel nothing but relaxed, or maybe a little cool or warm depending on what is coming from the air-conditioner in the limo. This team offer a huge collection of limousines from a white Chrysler 300 which has all the wedding charm you could need, to a 12 passenger Cadillac which is perfect if you've got a big bridal party you're looking to transport.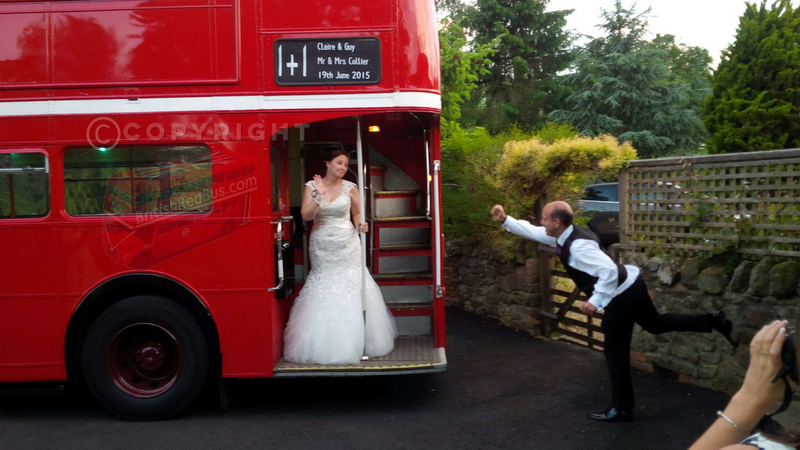 If you want your wedding transport to be vintage, large-scale, accommodating to all of your mates and utterly fab, then British Red Bus may be the ideal transport company for you. This team hire out amazing vintage Routemaster buses that are perfectly cared for and maintained so that you can have a stress free ride to your wedding. Imagine piling all of your wedding guests into one of these London icons for the ride from your ceremony to your reception. Can you say 'best time ever'?