When your perfect wedding is coming up, it's time to start thinking about what sleek ride you're going to hire to take you there. Here are the best wedding car providers in Gloucestershire.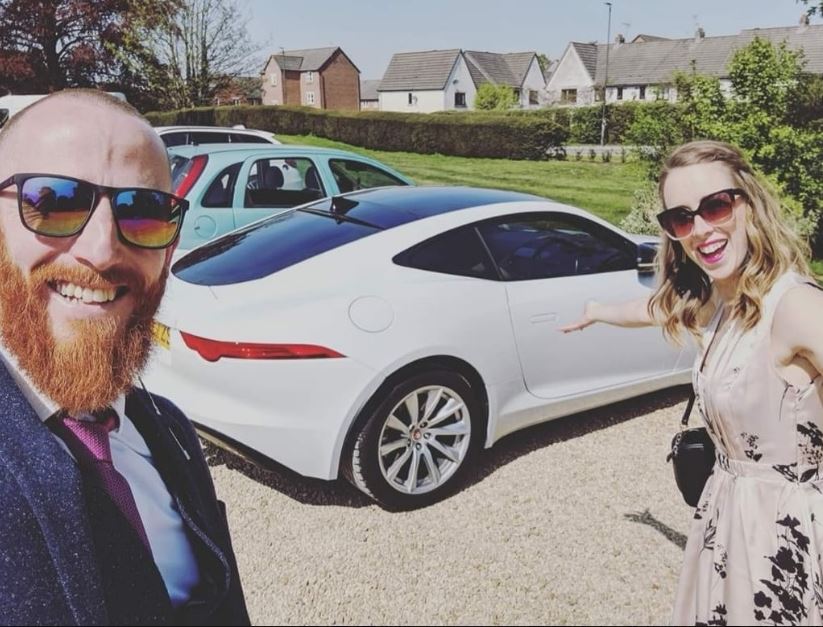 EventCarHire makes the process of hiring a wedding car, super simple. They'll work with insurance companies, the car owners and the delivery agents etc. so that you don't have to do the hard work!
They've got a great variety of vehicles for every occasion, especially weddings – ranging from sports cars to vans.
View their storefront to checkout the awesome range of wedding cars available for hire.

If you're looking for vintage wedding cars, hired out by a dedicated family run business, then Kens Kars is the car provider for you. This team offer six genuine vintage cars, all from the 1920s and 1930s, all in varying styles and colours. For a showstopper car, their 1928 Studebaker Dictator is an obvious choice as it's the oldest in the collection and it's also a rich red colour. Any car in this amazing vintage fleet is perfect for your wedding. You just have to decide with car you love most.

Professional and personal service don't tend to go hand-in-hand, but lucky for you, at Nostalgia Wedding Cars this team has mastered both. This family run team have been in the wedding car hire business for the past 20 years. This paired with their sheer enthusiasm for their cars, makes this team a perfect choice for your wedding car hire. In their fleet, you'll find genuine vintage cars from the 1920s, 1930s, 1940s, 1950s, 1960s and 1990s. Go check out their chauffeur-driven fleet and be delighted.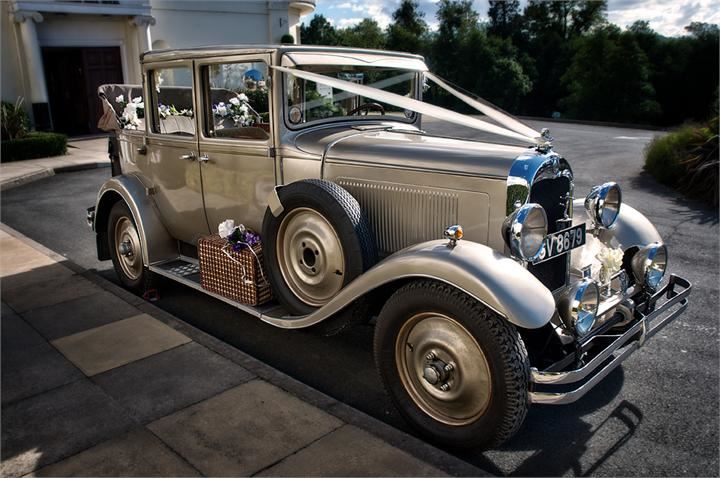 If you're looking to add a touch of elegance to your wedding day car hire, then Gloucestershire Wedding Car Hire have got just the thing. Their amazing 1930s Citroen C4 is a genuine Paris-built vintage treasure. Her colouring is a lustrous gold which is highly unusual and completely divine. This car is a complete show-stopper that will look truly fab in all of your wedding snaps. If vintage isn't your thing, or you need a second car to accompany the aforementioned vintage delight, then this team have a modern Jaguar XJR Saloon for hire as well.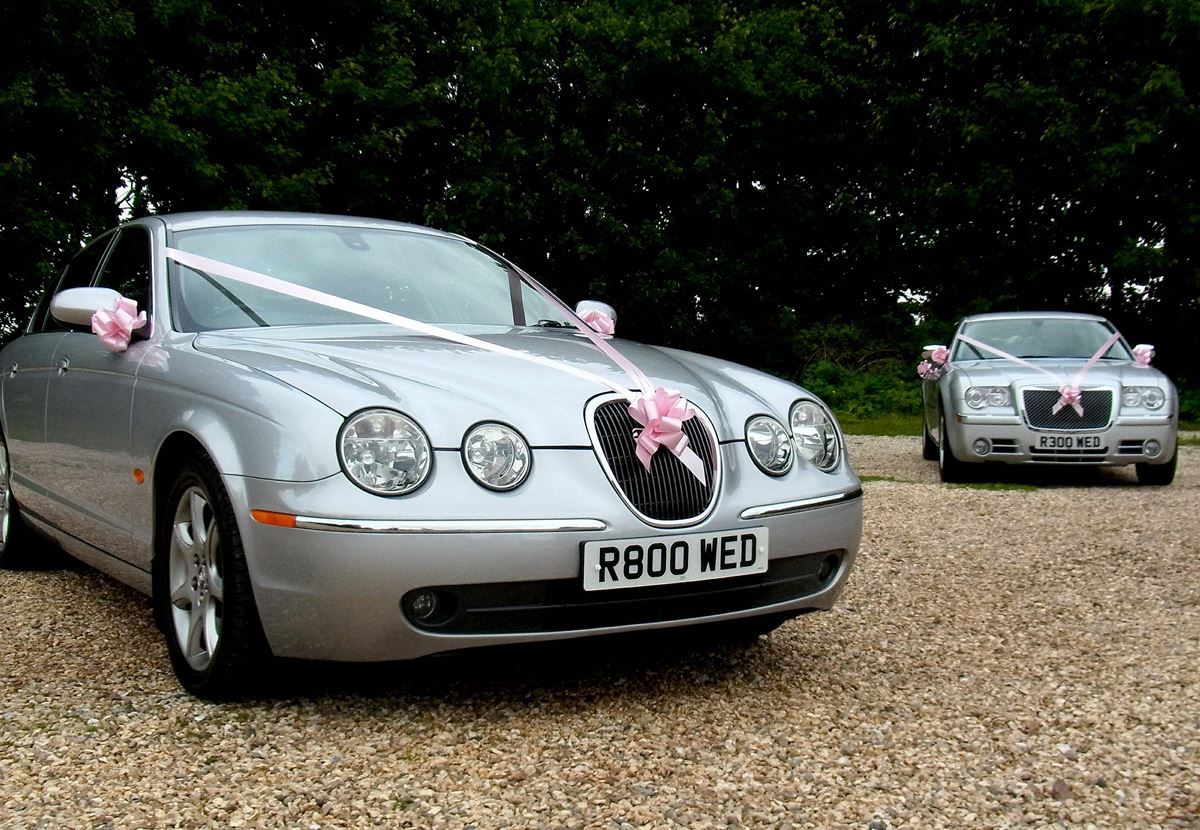 Richmond Wedding Cars is a family run business that offer attention to detail, plus courteous and friendly service. In this team's fleet, you'll find modern makes that are luxurious and comfortable so your wedding day ride is the best it can be. The two chauffeur-driven cars on offer are a Jaguar S-Type and a Chrysler 300c. This team are fully committed to their car maintenance so you can rest easy knowing that you'll be getting a premium car.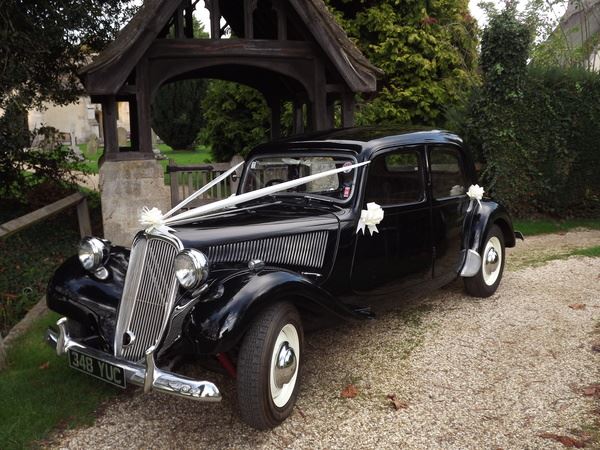 At Carlton Wedding Cars, you'll discover that this small family business offers a truly personal touch. The car they have for hire is a 1953 Citroen Traction, which just happens to be the only one of its kind of hire in Gloucestershire. To hire this vintage dreamboat, prices start at £299, depending on your specifications and needs. Included in the car hire, the car will come with ribbons in your chosen colour, flowers in the back window, plus a friendly uniformed chauffeur. What more could you want?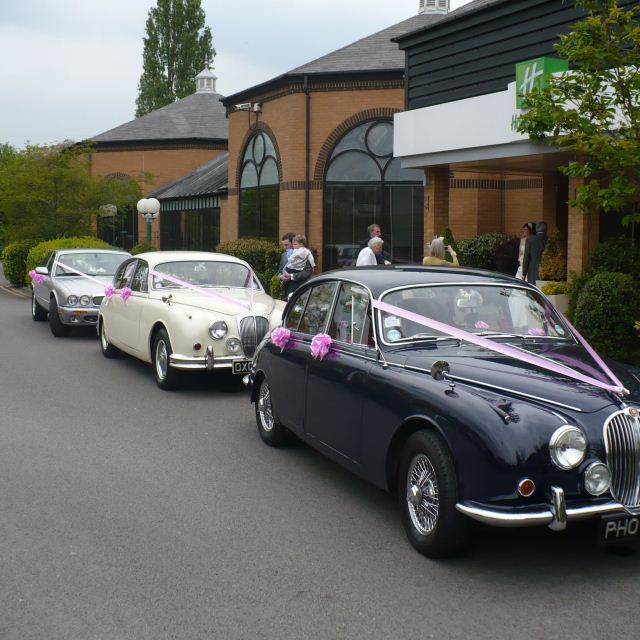 At Spencers Wedding Car Hire you'll be treated to flexible and reliable service from this small family run business. This team pride themselves in being able to offer personalised chauffeur-driven car hire that is suited to you. This team specialise in the hire of classic Jaguars, that you'll definitely want to see if you're a Jaguar fan. They also have a 1952 Buick Super on offer if the Jaguars aren't your thing. With experience, qualified drivers, plus excellent customer service, Spencers Wedding Car Hire are definitely worth considering for your wedding transport.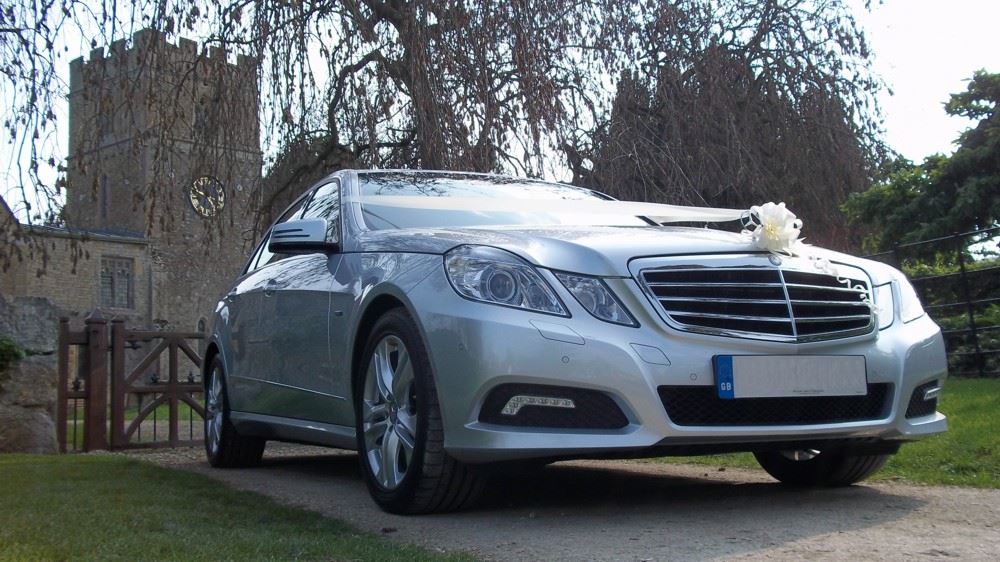 Cotswold Executive Travel are a team that pride themselves on being able to provide only the best modern luxury cars for wedding hire. This team guarantees you'll be arriving in total style in one their immaculate cars. For wedding hire, you'll be able to ride in their Mercedes Benz E Class Avantgarde, which is about as luxurious as your wedding car hire can be. Alongside the great car, you'll also be treated to a friendly and courteous unformed chauffeur to escort you to your wedding. With the chauffeur, silk car ribbons and bows, plus a silk flower arrangement for the car included in the hire, you'll have everything you need.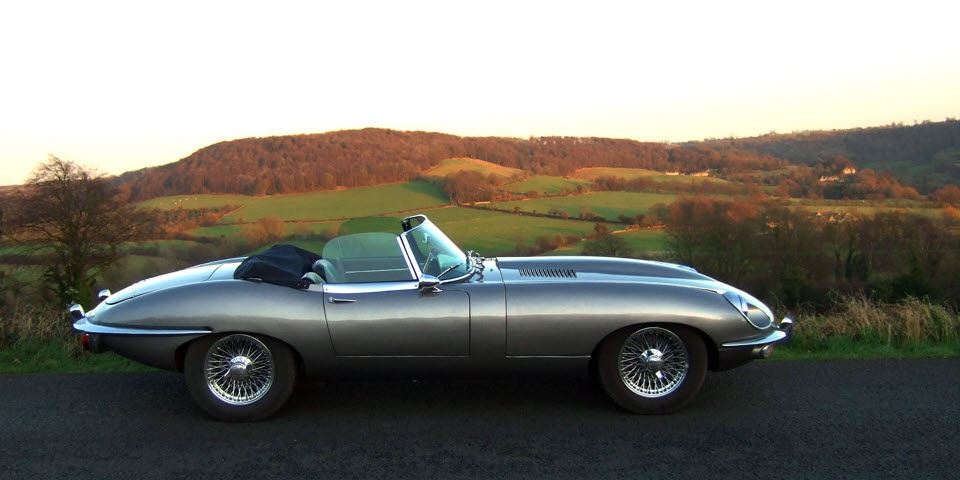 At Classic Motoring, you won't find conventional wedding cars. You'll find something so much more distinct, interesting and flat out gorgeous. While most wedding car providers offer chauffeur-driven classic car hire, this team are different. Instead, they specialise in self-drive wedding car hire so you can drive the car of your dreams. The cars on offer here are truly special. They are a pair of 1969 Jaguar E-Type Convertibles and they are to die for. Sleek, yet curvaceous and cool as can be, these two cars are certainly going to give that grand and exciting entrance for your upcoming wedding. Choose their silver grey coloured Jag or go for their bright red one, there are no wrong choices here.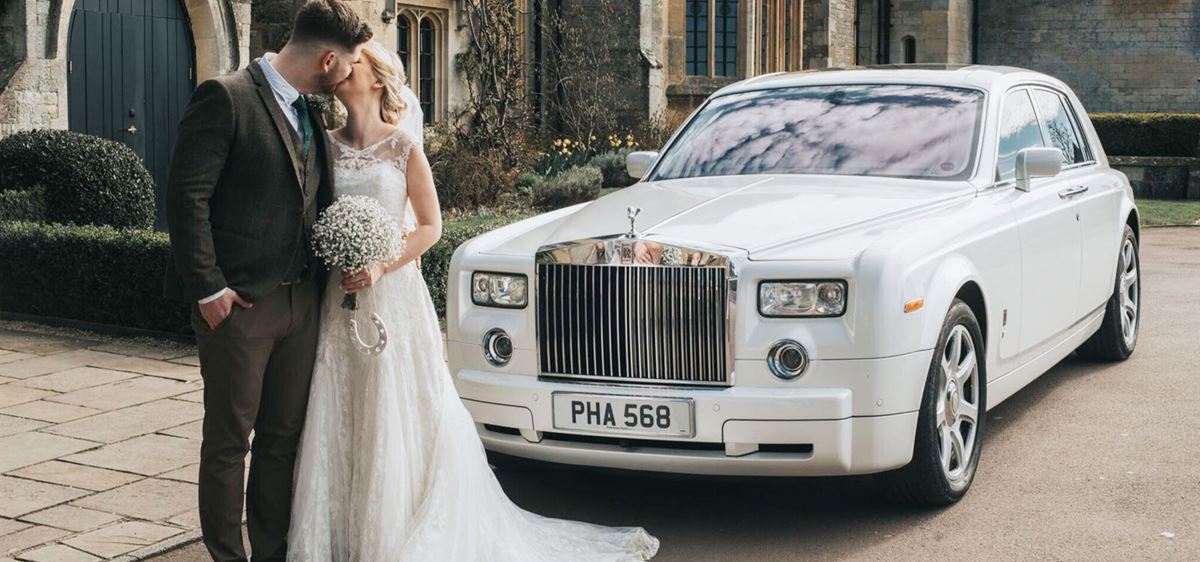 Azure Wedding Cars are here to completely take care of your wedding day transport so you will arrive at your wedding calm and composed. This team offer chauffeur-driven luxury wedding car hire that should meet most requirements. Choose from amazing luxury makes including Bentley, BMW and Rolls Royce, and arrive at your wedding in perfectly elegant style.

As the name suggests, at VW 'Do' Weddings, you'll be able to hire a fabulous Volkswagen campervan for your wedding. This team are VW enthusiasts, which means they lovingly care for their campervan, who they've dubbed 'Bert'. Bert was born in 1967 in California. He has since been imported, and restored to his former glory and is now completely immaculate. Did we also mention that he's a beautiful shade of green? Arrive at your wedding in something different when you hire this glorious camper.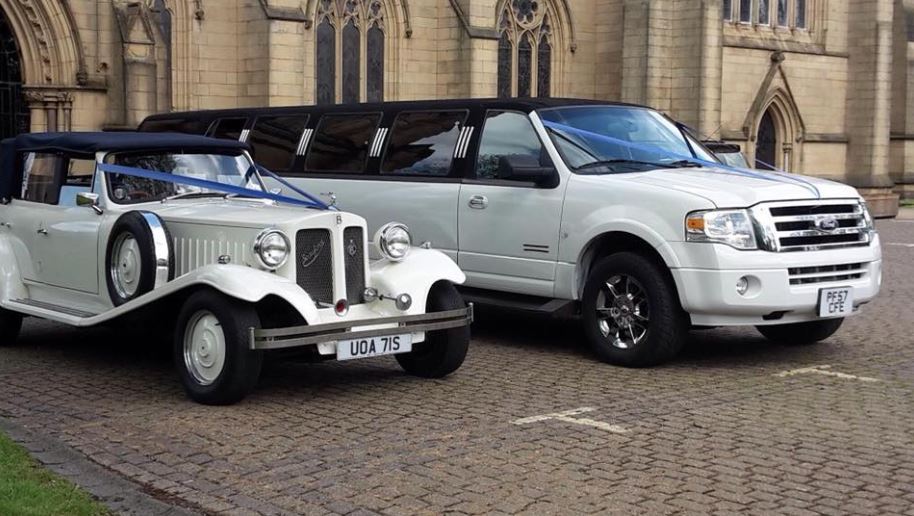 If you're looking to get your wedding car from one of the UK's most popular wedding car suppliers, then WeddingCarHire.co.uk are the team for you. This team offer a huge range of vintage, modern and classic wedding cars for you to consider. See their fabulous vintage and Rolls Royces, as well as their always beautiful 1960s Princess wedding car and a range of Bentleys as well. There is so much to choose from with this team. Part of every wedding package comes a friendly and professional chauffeur, complimentary bubbly and your chosen vehicle fully decorated in flowers or ribbons to suit your theme. What more are you waiting for?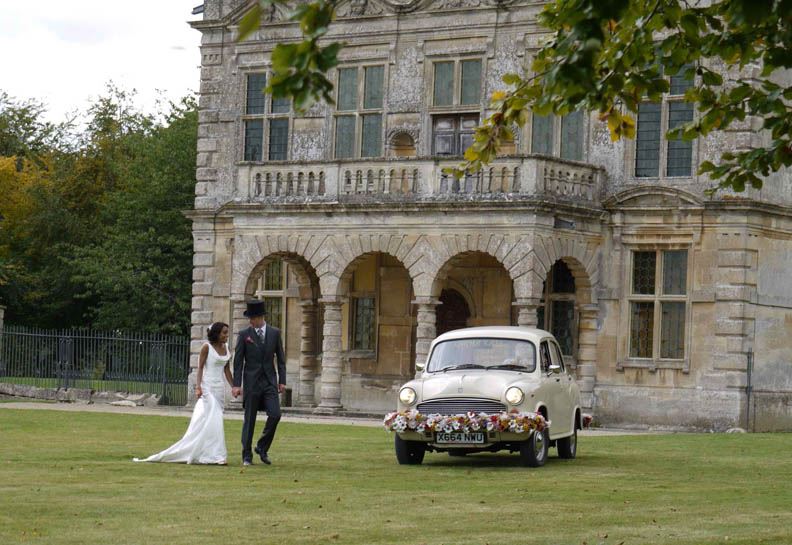 If you're the kind of couple that are truly unique, then look no further for your wedding car hire than Kushi Cars. This company is all about uniqueness and individuality and you'll see this in their amazing car that is seriously like no other. We're not just talking about style or colour here, we're talking about something that is one-of-kind and completely special. At Kushi Cars you'll find an amazing vintage Indian Ambassador car. This car looks like a Morris Minor on the outside, yet on the inside it is completely decked out with rich and colourful fabrics that make you feel like you're in your own Bollywood movie. The bumper of this amazing car even comes adorned with flowers, which looks amazing. If you want your wedding ride to be as quirky and colourful as you are, then choose Kushi Cars.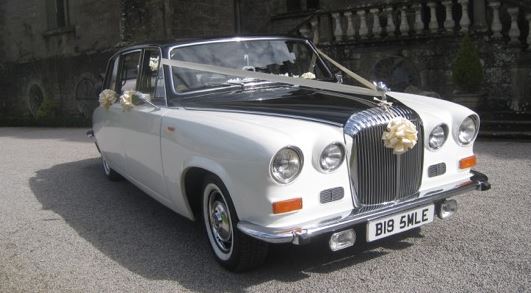 At Satin and Lace Wedding Cars, you'll find a family owned and run team who here to provide elegant transport for your wedding day. This team offer a wonderful selection of classic cars that you just don't see around anymore. This team are great because they offer both a chauffeur-driven option and a self-drive option for those who want to drive their dream car to their wedding. Check them out today and be completely impressed with their cars and their service.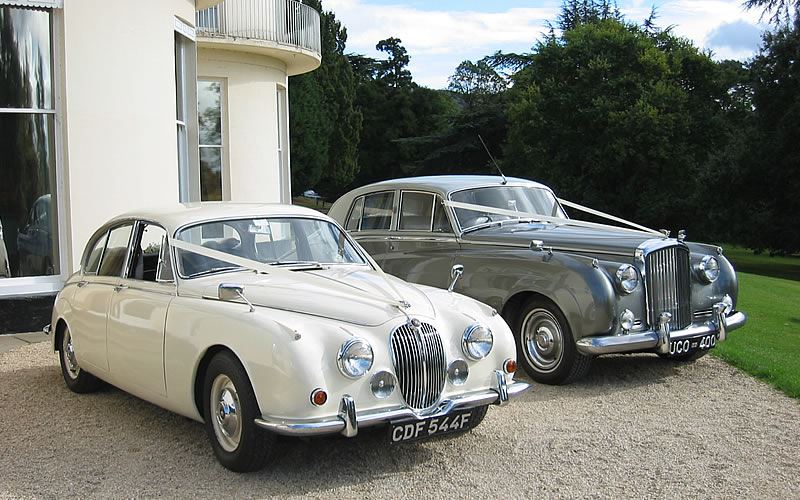 Barrington Chauffeur Services are a family run wedding car company who have been in the business since 1987. This team have the experience that you're looking for! With their large collection of wedding cars, you'll have your pick for your big day. And to put your mind at ease, this team will always keep one car as a reserve for every couple on their wedding day, so in the unlikely event that your choice of car is misbehaving, you'll have a backup ready to go. With this level of dedication, it's easy to see why so many couples are booking their wedding car hire with Barrington Chauffeur Services.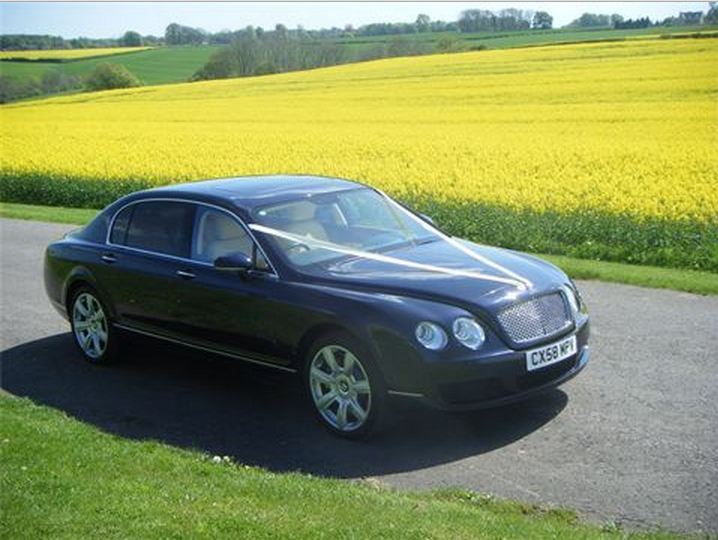 If you're after hassle-free wedding car hire, then you've come to the right place with Pegasus Wedding Cars. This team are dedicated to providing completely professional and completely stress-free service. This team are here to take care of everything so all you need to focus on is relaxing. In their fleet, you'll have your pick of contemporary and classic wedding cars and whichever you choose will come complete with ribbons and flowers. Choose Pegasus for chauffeur-driven service that is the best there is.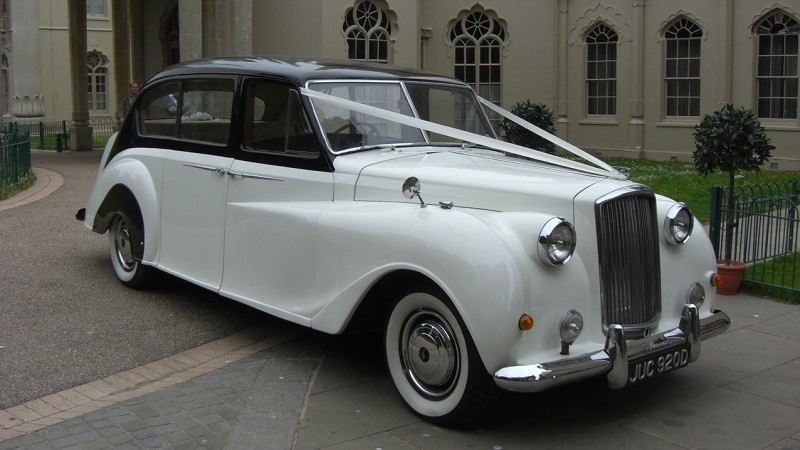 At Premier Carriage, you'll find a huge collection of vehicles to consider for your upcoming wedding. With over 700 vehicles in their fleet, this team have one of the most extensive UK-wide collections and it is seriously impressive. As you can imagine, their fleet hosts vintage, classic and modern vehicles as well as some more fun and novelty cars too. This team are not only great at collecting cars for their fleet, they're also great at the service side of things too. You'll find that with over 12000 weddings under their belt, this team are great at providing excellent service for every couple.
Phantom Hire are a UK-wide wedding car provider who are here to bring you their great fleet for your perfect wedding in beautiful Gloucestershire. This team are all about providing individualised service as they believe that no two weddings are the same or should be the same. Every couple is unique and this team like to embrace that. See their fab collection of luxurious cars today.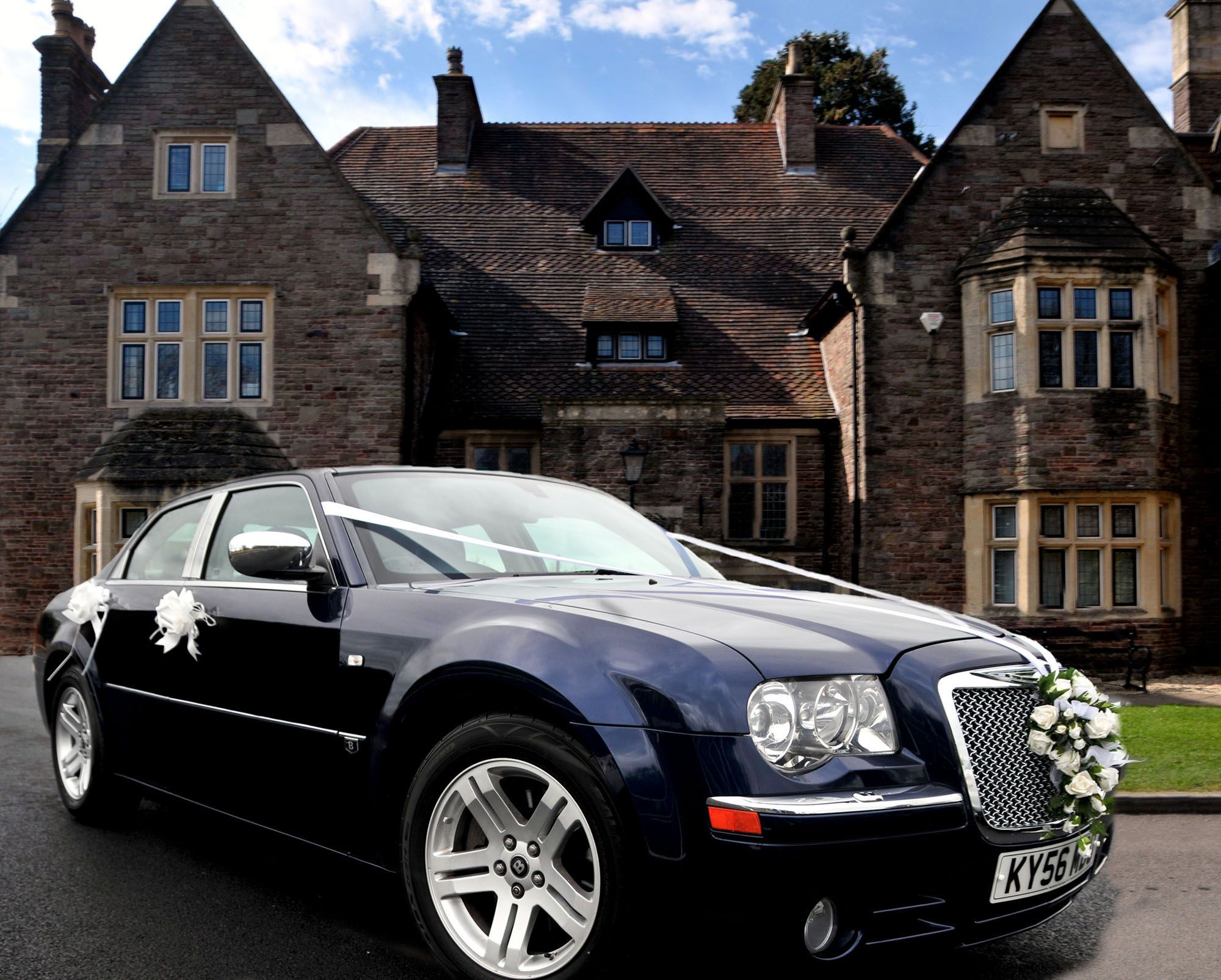 At Protocol Wedding Cars, you'll find a team that you can trust. This team are always reliable so you can rest assured that your wedding day transport will go off without a hitch. This team are all about providing beautiful high quality cars that are affordable too. In their fleet, you'll find a luxurious modern collection including a Mercedes S Class, A Jaguar XF Premium Luxury, a Ferrari F360 Spider and a 300C Baby Bentley. Which of these sleek and cool numbers will you choose?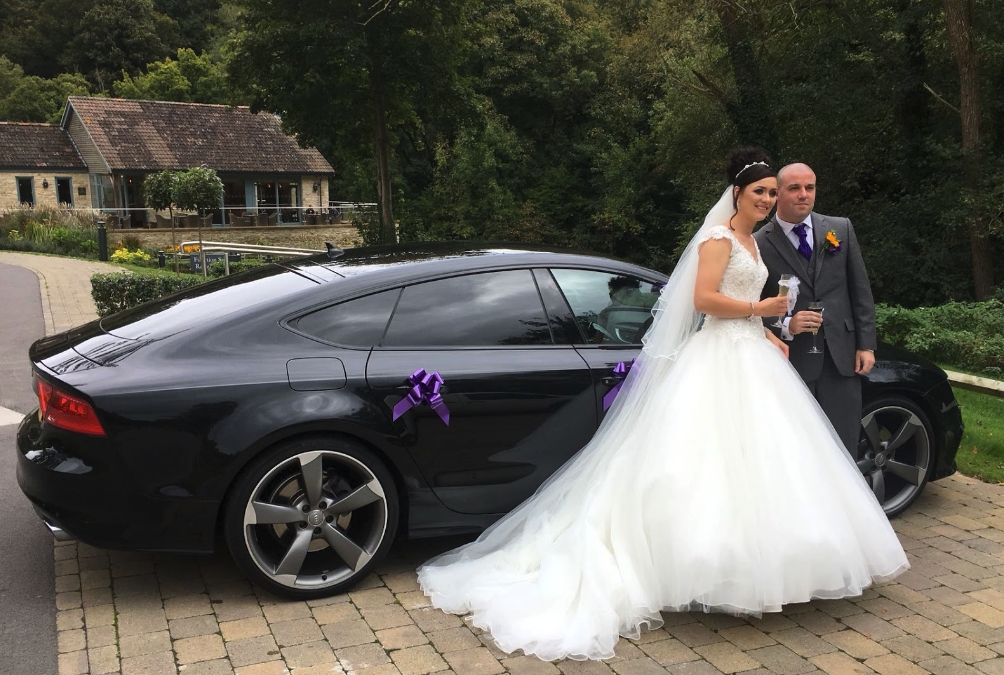 Cinderella Dream Motors are the kind of team who will go out of their way to make your wedding day as special as possible. Everyone wants everything to go right for their big day, and this team endeavour to bring you only the best of the best wedding car hire. With their collection of modern luxury cars, you can be sure that there'll be no break downs or missteps. Their makes include Audi, Jaguar, Mercedes and Chrysler, so you can be sure that you're in good hands.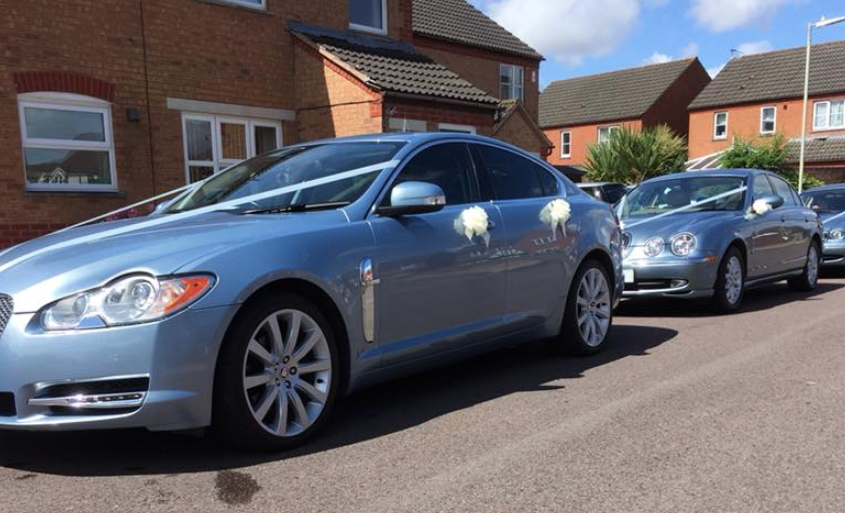 Something Blue Gloucester are here to provide chauffeur-driven Jaguar wedding car hire that you can rely on. This team is a family run and owned, and they're so good at what they do that they've even won awards for their wedding car hire. They offer all-inclusive packages that you'll love because they're easy to book, straight-forward and they have no hidden costs. Plus, they offer a whole range of packages to suit couples with varying budgets. Their fleet exclusively hosts Jaguars, so come and find your favourite one with Something Blue Gloucester.