Whether you're marrying in Glasgow's lively city centre, in one of its glorious parks or nearby in the surrounding countryside, then you'll need a delightful ride to get you to your wedding. Here are our top picks for wedding car providers in Glasgow.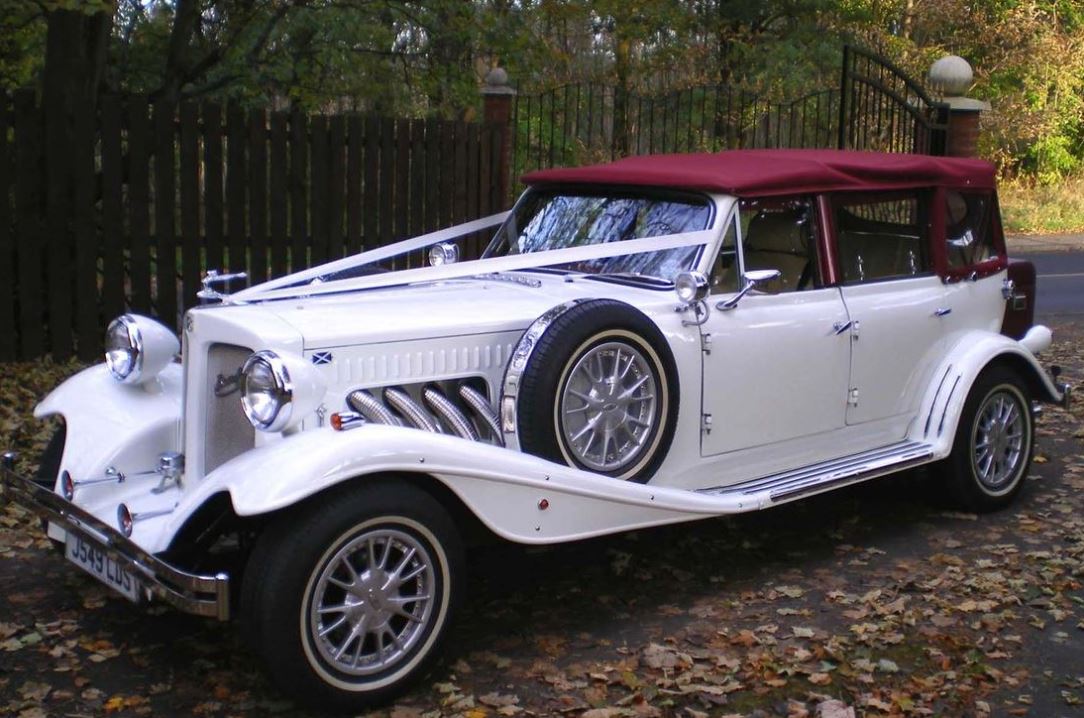 For the ultimate wedding transport that'll bring an air of elegance and romance, you really can't beat a 1930s Beauford or a 1920s style Landaulette. If this is sounding up your alley, then you'll love the selection at Gayle's Bridal Cars. This team have a fleet of stunning vintage style vehicles, all in varying colours, styles and sizes that will make you swoon. For those who want it all, this team even have two executive Mercedes Benz vehicles, ideal for the couple who can't live without their mod cons. With over 15 years of experience and love for their cars, this team is a great choice.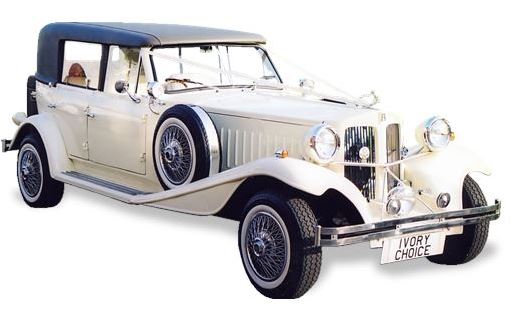 As the name suggests, the team at Ivory Choice Bridal Cars offer a fabulous selection of creamy ivory coloured cars for your wedding day needs. With a hugely luxurious selection of makes including Mercedes Benz, Bentley, Daimler, Beauford and Rolls Royce, you won't know how to choose from this delightful range. This team are professional and passionate about delivering top-notch service. With your own highly trained and experienced chauffeur to escort you, this team will decorate your car with silk ribbons and flowers to suit your needs, plus they'll even throw in a complimentary bottle of champagne – perfect for that first post-wedding toast!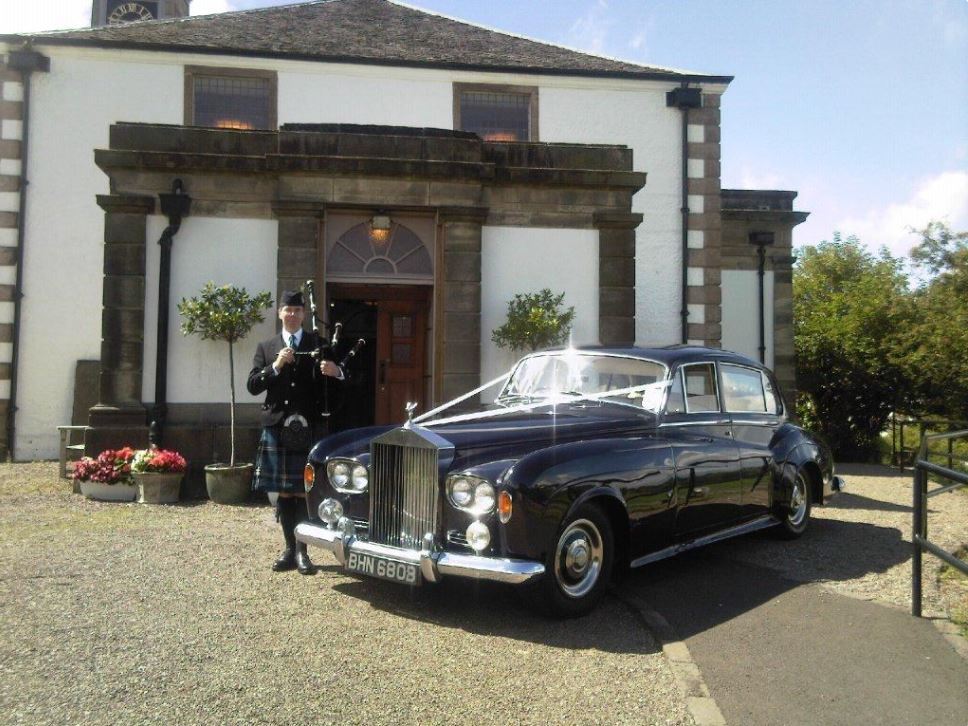 The team at Bothwell Bridal Cars know how to take care of their vehicles. With no effort spared, this team keep their cars in immaculate condition all so you can arrive at your wedding in comfort and safety. With some wedding classics up their sleeves, like the Rolls Royce Silver Shadow and the 7 seater Daimler limousine, you'll love what's on offer. They even have a 1956 Bentley S1 which is a total dream of a car. It even comes with a red leather interior. You can't get any cooler than that.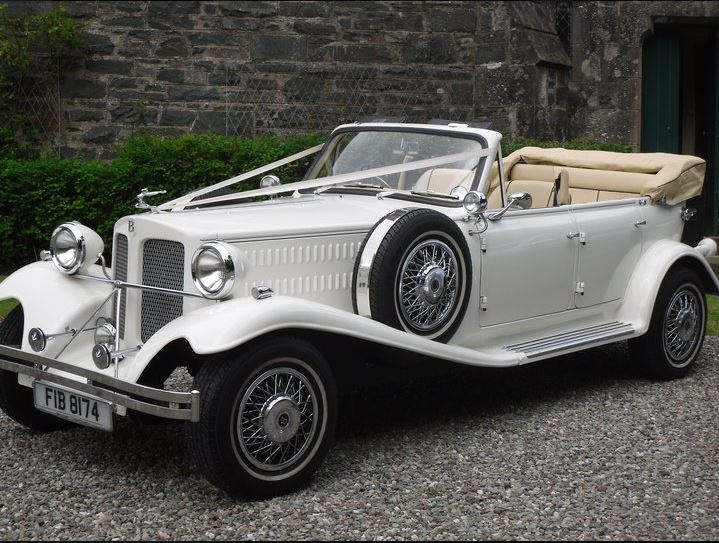 If you're looking to hire a beautiful car and receive professional and friendly service, then you'll love what LA Wedding Cars has in store. This team is a family run business that guarantees that they'll get you off to your wedding without a hitch. They have a range of cars both in modern and vintage styles to choose from, all coming in white or silver to go perfectly with your dress and suit. They even have amazing chauffeurs who are helpful and kind, which will make your ride a relaxing and fun experience.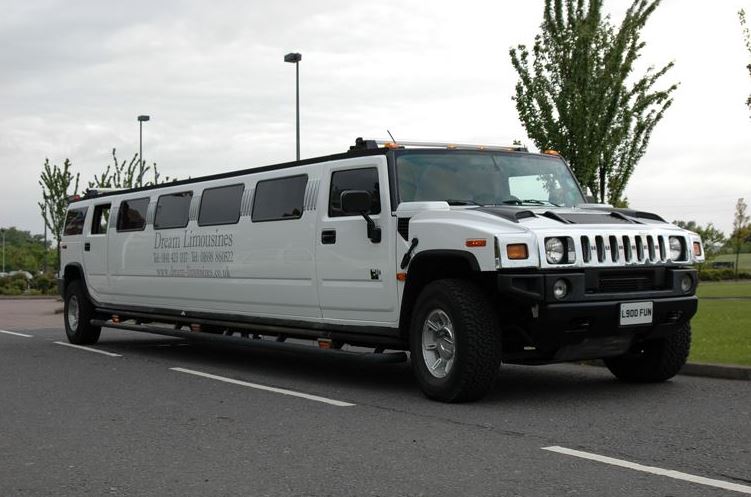 The team at Dream Limousines in Glasgow have a range of limos, hummers and modern corporate cars for your wedding transport needs. They even have a lovely 1930s style Beauford which is perfect for couples who want to feel like Prince Charming and Cinderella. This team employ the best chauffeurs and aim to exceed client expectations with their enchanting service.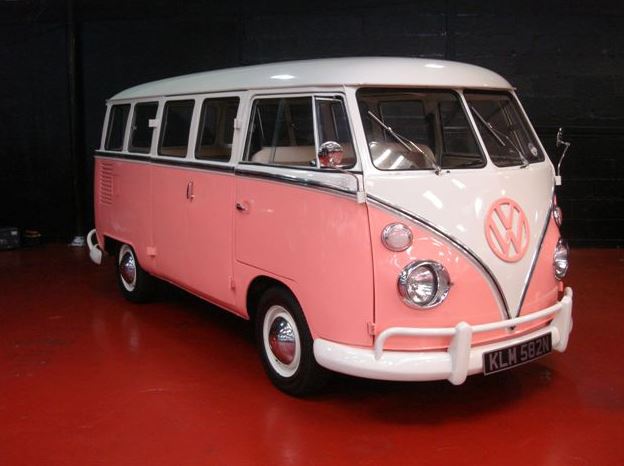 If you love vintage and want to rock up to your wedding in a classic, then you'll have to consider Waterside Weddings. This team have a fleet of 75 cars and they're all just as snazzy as each other. How does a curvy 1966 Jaguar in ivory sound? Or what about something in pink? This team have 1966 VW Split Screen Campervan Minibus and 1957 Mercury Montclair, both in glorious shades of pink contrasted with ivory. Looking through their cars is a total treat for vintage lovers, so make sure you consider them for your wedding as their range is unrivalled.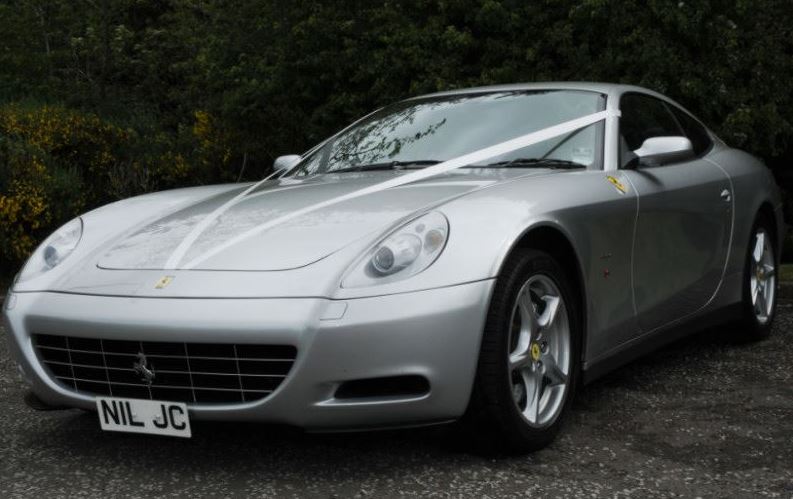 The team at N.I.L Wedding Cars specialise in providing luxury wedding cars. Their vehicles are all beautifully maintained and are driven by highly professional chauffeurs. They offer some classic vintage numbers like the Daimler Landaulette Limousine, which is a classic number that is hugely popular for British weddings. Their Bentley S2 is a 1950s number that oozes class with its lovely black and white exterior. This team even have a Ferrari 612 Scaglietti up for hire which will make you feel unbelievably cool. This team's selection will satisfy all of your flashy car needs.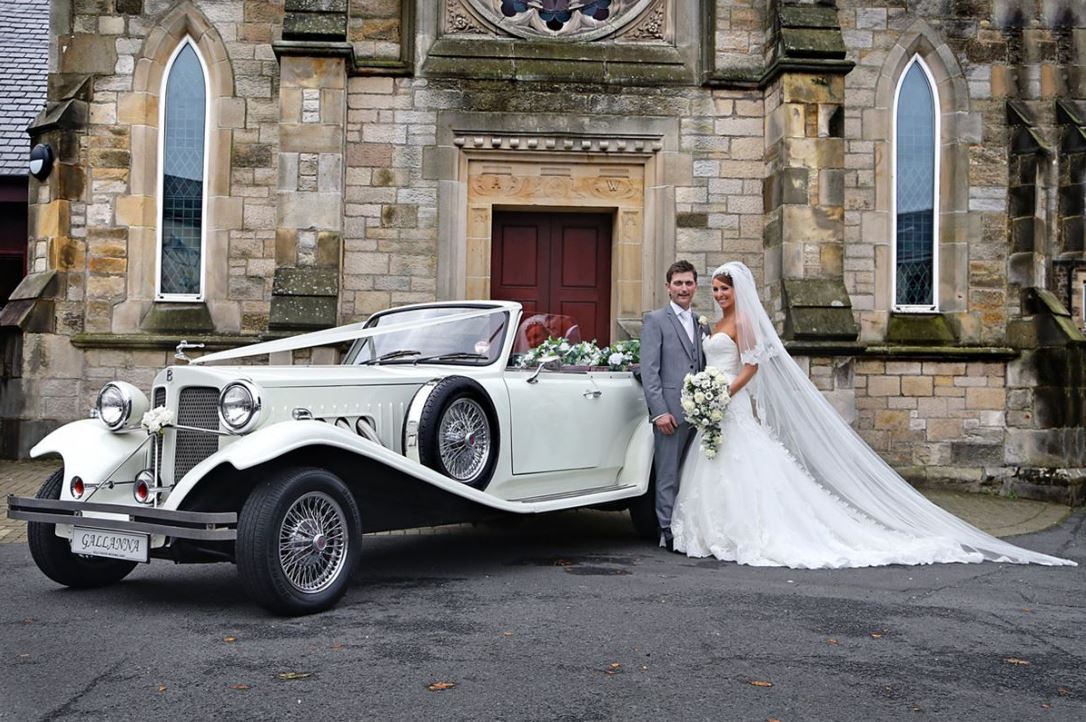 When you get married in Scotland, you'll want to arrive in something grand. This is because of the beautiful and majestic landscape and the many (and I mean many) castles. Because of these requirements, for some, the only cars that will make the cut will be beautiful vintage style numbers that equal Scotland's superb landscape. This is why couples come of Gold Choice Wedding Cars. This team offer a lovely Rolls Royce and a selection of Mercedes Benz vehicles, but their real star is their impossibly classy Beauford. This 1930s style car is perfect to escort you to your Scottish wedding whether you're marrying on the banks of Loch Lomond or in Glasgow's stunning city chambers.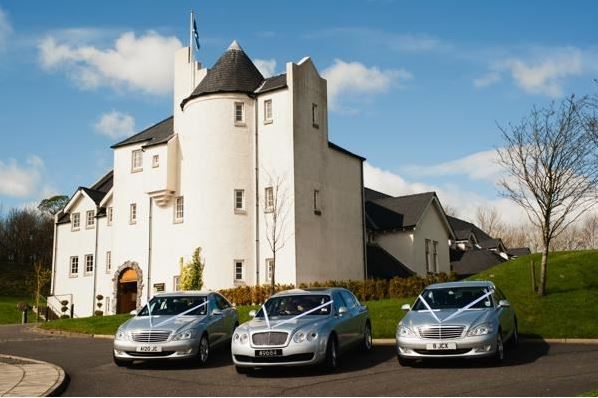 The team at Vogue Scotland offer a fleet of silver beauties that are the perfect way to get to your wedding in clean sophistication. Going above and beyond, this team will decorate your chosen vehicle in a colour to match your wedding theme, along with providing flowers to also match. With complimentary champagne, refreshments and highly experienced uniformed chauffeurs, you'll be in heaven with Vogue Scotland as your wedding car providers.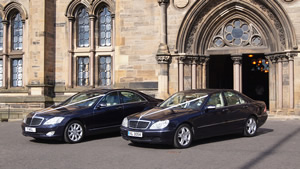 For some couples, a modern car is the only car for their upcoming wedding. For all of your modern, sleek and sophisticated numbers, Caledonia Club-Class have got the cars for you. This team have a fleet of Mercedes Benz S Class and E Class vehicles, which are the safest and most comfortable way to get to your wedding. With professional staff who will help with your every need along the way, you can't miss this team.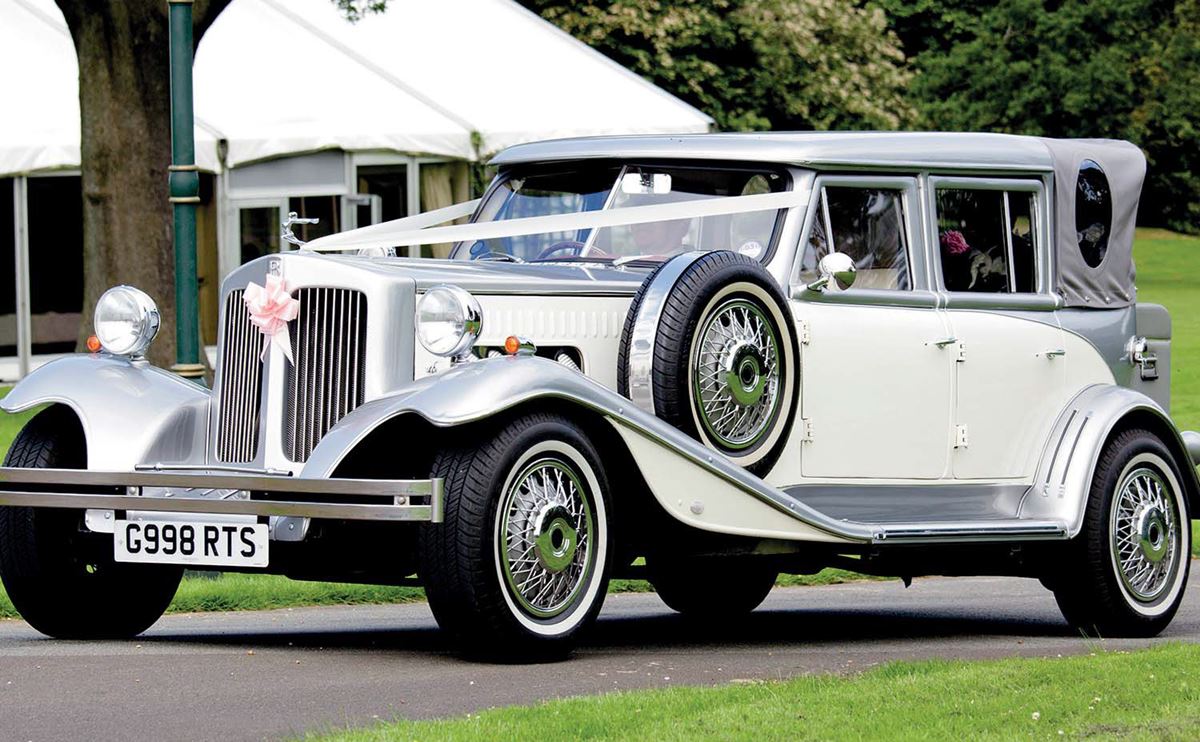 If you're after one of Scotland's premier wedding car providers to provide the car for your upcoming wedding, then you've come to the right place. This team offer great service, alongside a wonderfully varied fleet. In their collection you'll find vintage beauties like their Volkswagen Campervan. You'll be treated to vintage style cars with their two Beaufords. Or if modern is your thing, then you'll love their range of luxurious modern makes including Bentley, Mercedes and Range Rover.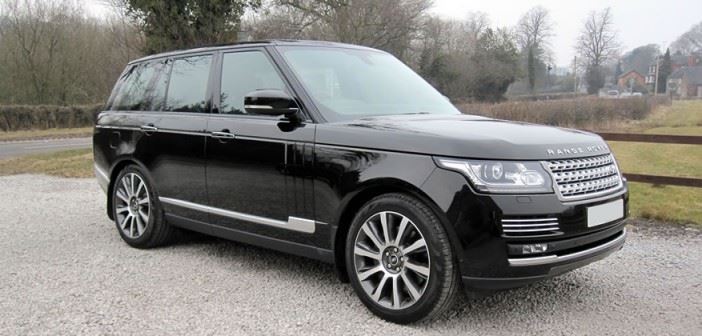 Palladium Executive Hire is made up of a team of professionals who are dedicated to providing first class service.  This team are all about helping your wedding day be the best it can be by bringing you joy, comfort and luxury in your wedding car hire. In their fleet you'll find modern makes including Rolls Royce, Bentley, Mercedes and Range Rover. You'll also find a vintage style Viscount Landaulette, which is perfect for couples who want all of the vintage charm, and modern mechanics to go with it. Whichever car you book, it'll arrive on your big in immaculate condition and dressed in ribbons to match your colour scheme.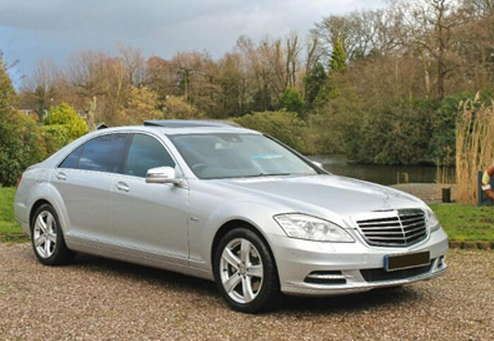 The team at Specialist Executive Travel have a reputation for providing the best service and they want to bring that to you on your wedding day. They offer a fleet of chauffeur-driven luxury modern cars for you to consider. So if you're into everything modern, then this is the perfect team for you. Along with their great service and snazzy fleet, this team also offer competitive prices so you can have your perfect modern car without going overboard on price. Give them a call today to secure your wedding car.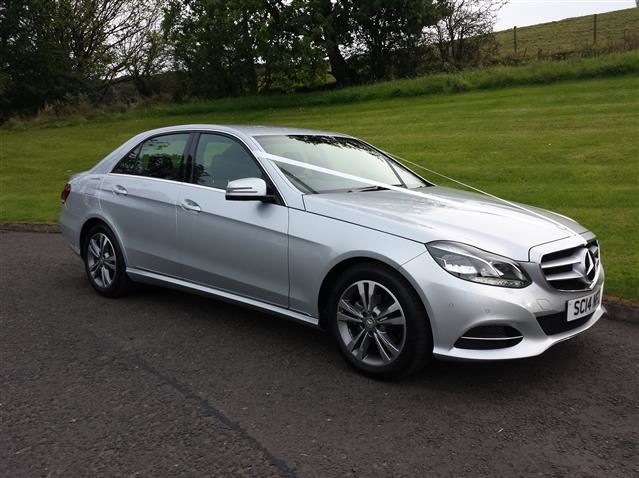 The team at Met Wedding Cars have over 10 years of industry experience and love to hire out their beautiful fleet of cars to happy couples in Scotland. This team are super dedicated to their fleet. They lovingly care for and maintain every car in their collection so that the ride to your wedding is in perfect style, comfort and safety. In their fleet you'll find a range of cars that are either modern, vintage or vintage style. Their 1952 Bentley is a lovely elegant choice for couples who seek that perfect vintage style. Or if modern mechanics are more you, choose from one of their many vintage style cars.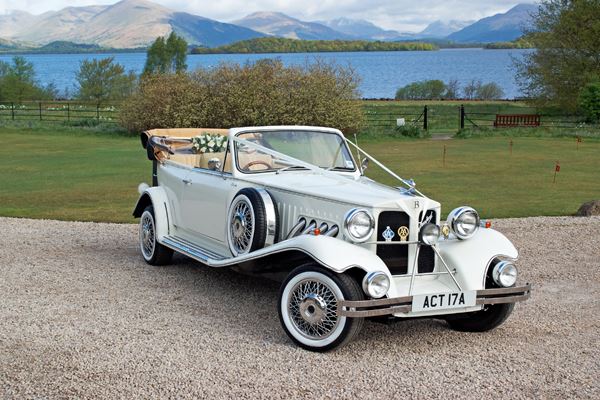 Carrs Loch Lomond are an experienced team who take pride in offering the best quality service. This team have over 10 years of experience and it shows in their dedication to the job and their unwavering professionalism. The cars in their fleet range from modern to vintage style. You'll find makes including Ford, Mercedes, Bentley and Chrysler. You'll even find some vintage style Beauford wedding cars, which are perfect for weddings due to their elegance and vintage charm.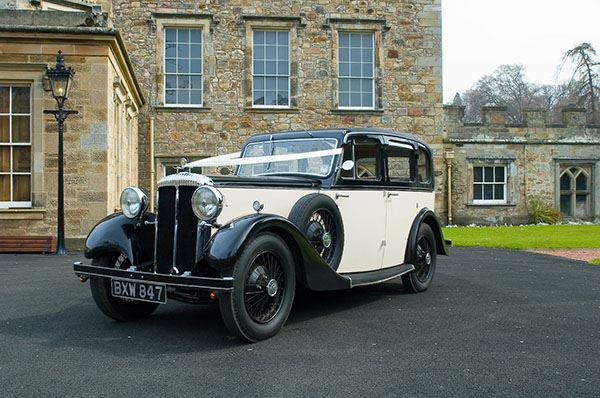 At Ecosse Classic Wedding Cars, you'll be treated to an exceptional range of cars and the service to match. What's great about this team is that they're all car enthusiasts which guarantees you'll be riding to your wedding in a lovingly cared for car. You'll find a fab collection of classic cars in their fleet including makes from Daimler and Bentley to Jaguar and Volkswagen. You'll even find a black vintage taxi. Amazing cars await you with Ecosse, and their prices start from just £295. You can't beat that!

At Mercedes Wedding Cars you'll be treated to exceptional, first class service, competitive pricing and luxurious chauffeur-driven car hire. This is all sounding pretty perfect, right? Yeah, we thought so too. This team are here to make your wedding day even more special. With attention to detail, efficient service and perfect professionalism, this team are masters of the wedding car hire experience. The cars they offer for wedding car hire are all Mercedes makes. You can choose from one of their E Class or Viano models, both of which have every mod con and luxury feature you could wish for.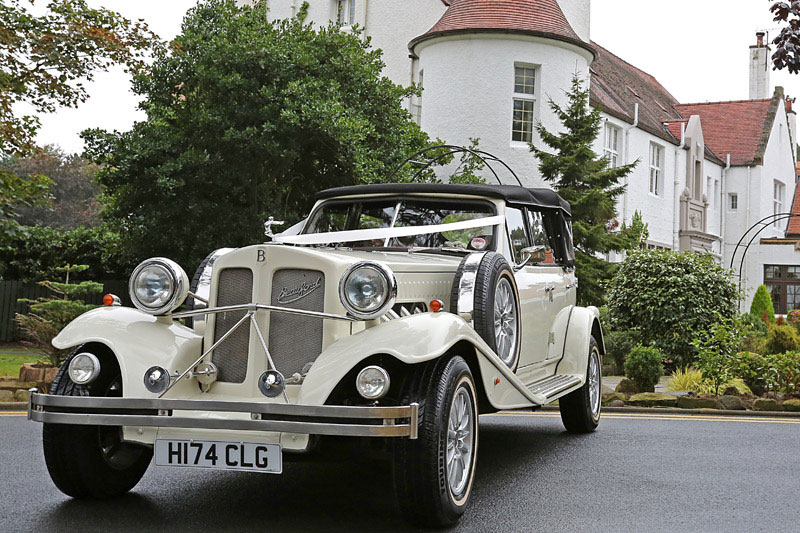 While you most definitely have many things to think about for your wedding, you can't forget your car hire. While car hire may not seem as important as finding the perfect venue or dress, it plays a huge role in your big day. Finding the perfect car means giving you the entrance that you've always dreamed of having for your wedding day. With Imperial Wedding Cars, you'll have your entrance with your pick of this team's selection of classic, modern and vintage cars. This professional team will sort everything too, so all you need to do is sit back and relax.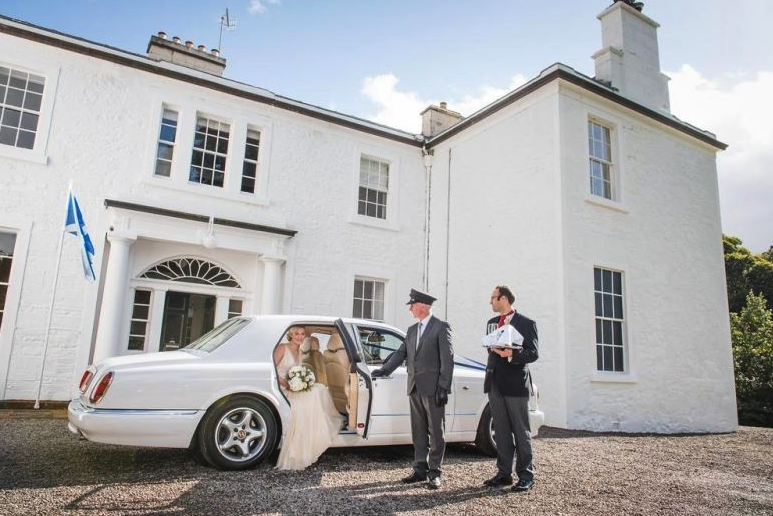 Rennick's Wedding Cars are a family run business who are here to give you the best service for your wedding car hire. This team have a range of vehicles that are all unique and interesting in their own ways. The aim for this team is to provide enough variation that every style is catered for in their fleet, which we think they've definitely achieved. Find in their collection modern makes including Mercedes, Chrysler and Bentley, a vintage style Regent and a genuine vintage Volkswagen Campervan. Be spoilt for choice at Rennick's.
The team at Cooper Wedding Cars are the kind of team who know how important your wedding day is to you. This is why they are committed to making their contribution to your wedding day as perfect as can be. This team are made up of a team of experienced professionals, including their uniformed chauffeurs who will get you to your wedding in total safety. They offer helpful, efficient and punctual service and are known for being highly attentive.
For even more wonderful wedding car providers to escort you to your Glasgow wedding, click here.