For your idyllic wedding in beautiful Farnham, you're going to need an equally as idyllic mode of transport. Here are the top 20 wedding car providers that service the area.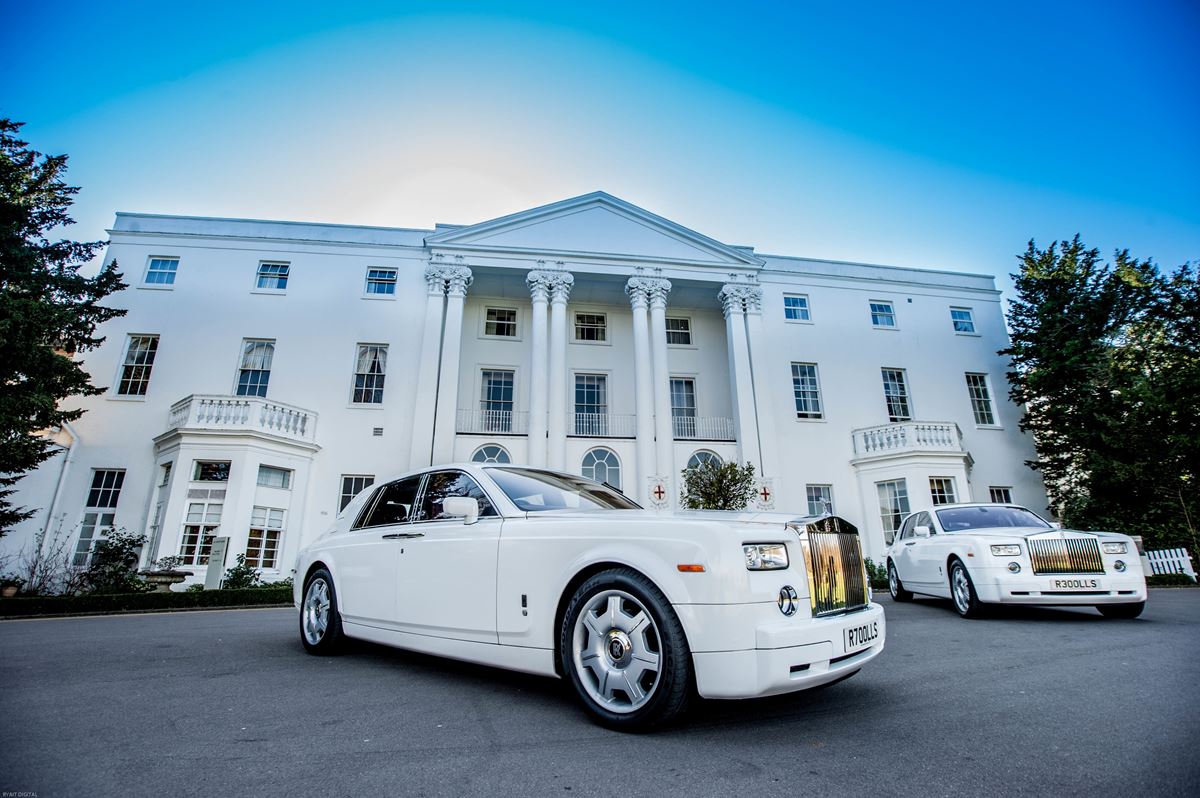 If you're after the full-on luxury treatment, then RR Phantom Cars are perfect for you. This team knows luxury, which is why they hire out lustrous and gleaming Rolls Royce and Bentley cars for weddings. This highly experienced team are able to cater to all of your wants and needs so that you can get the exact car hire you were expecting. Sit back and relax as RR Phantom Cars drive you to your wedding in complete comfort and style. If you love modern cars, then you'll love what's on offer with this team.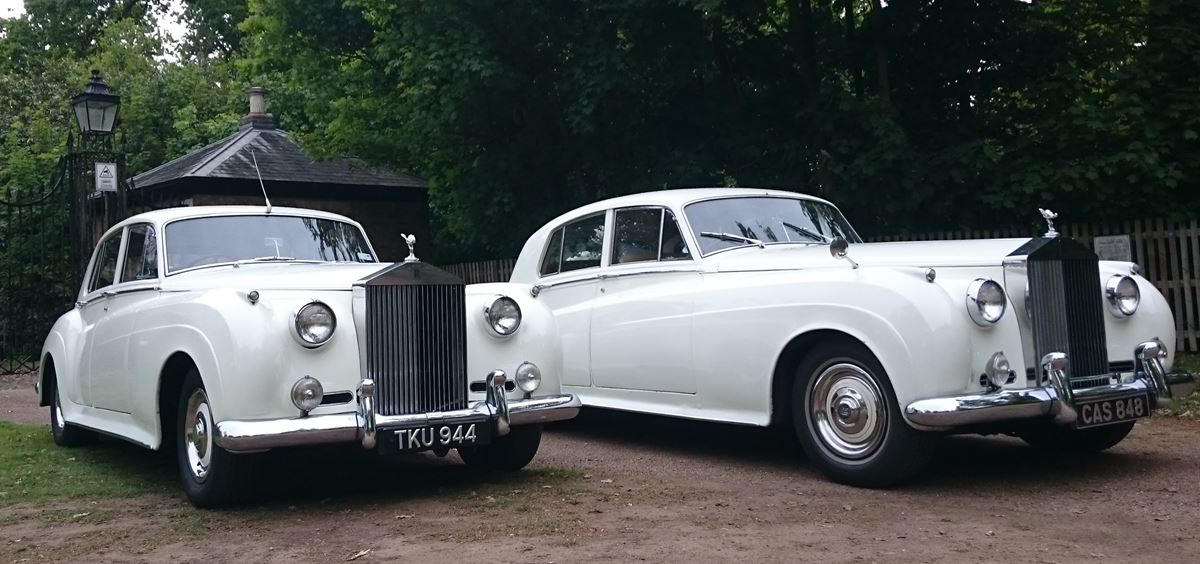 You of course want your wedding day to be one that you will always remember. Classic Car Hire are here to help make your day as special as possible. This team offer high-end chauffeur-driven wedding car hire for your wedding day. The fleet on offer here is hugely impressive in both style and size. They offer such delights as a 1933 Austin London Taxi, a 1939 Rolls Royce Wraith, a 1951 Bentley Franay and a 1964 Rolls Royce Silver Cloud III. Every classic, vintage and luxury car you could dream of for your perfect wedding day can be found at Classic Car Hire.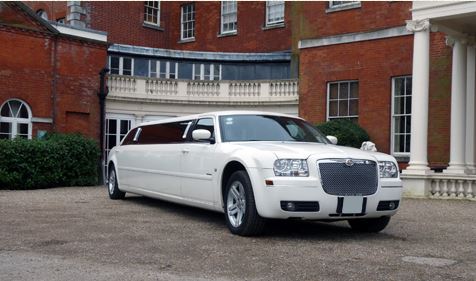 Elegance and flawlessness are not easily achieved. Yet, at Gold Chauffeur Services you'll get both. This team are completely dedicated to delivering the best service and only the most well cared for vehicles so that your wedding day transport is easy, comfortable and relaxing. This team offer a very extensive fleet. You'll find everything you could want from American classics, vintage cars and modern luxury cars. You'll love what's on offer.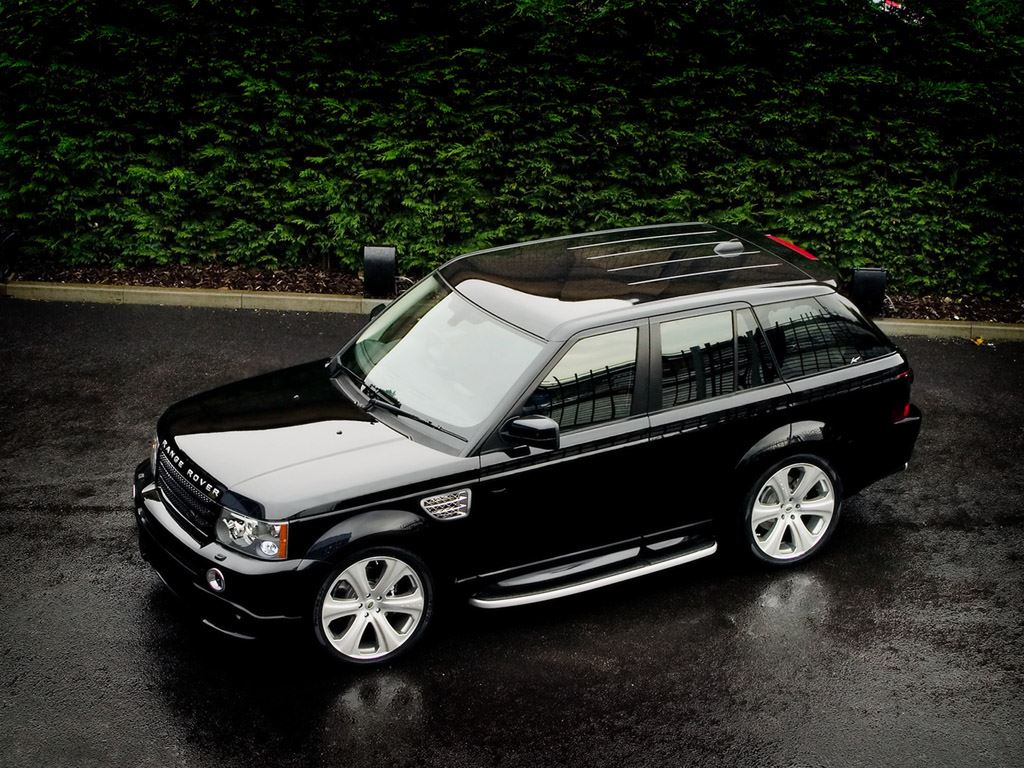 The team at Limotek are dedicated to adding to the happiness of your wedding day. This is why this professional team offer superb service and vehicles for wedding car hire. Their beautiful fleet includes the likes of a Bentley Arnage and Rolls Royce Phantom. If vintage is more your thing, this team offer a 1963 S3 Bentley and a beautiful Austin Princess Vanden Plas. You'll find vintage and vintage style cars, alongside many modern luxury cars in this fleet.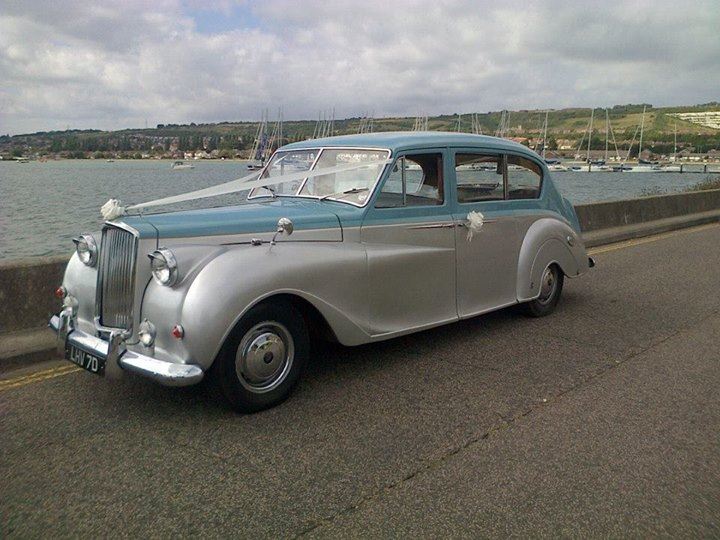 If you're after a smaller company with more personal experience, then the family-run Hampshire Bridal Cars may be the right provider for you. This team offer high quality and reliable service that you can trust for your wedding day transport. In their fleet of vintage vehicles, you'll stumble across some amazing finds. This team offer a pair of simply adorable Vanden Plas Princess Limousines. These two cars are both finished in blue over silver and are from the 1960s. For a more traditional wedding car, you'll find a stately 1976 Daimler and an always stylish 1981 Rolls Royce Silver Spirit. If you're after something quirkier, then see their 1967 Volkswagen campervan for the grooviest ride of your life. Hampshire Bridal are certainly worth considering for your wedding if you love beautiful vintage cars.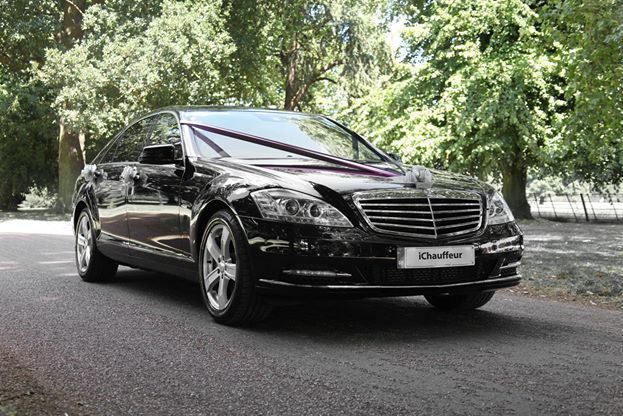 iChaffeur are a team of professionals who are here to make your wedding day a total breeze. This team offer a high end service for weddings so that you needn't worry about a thing when your wedding day rolls around. You'll find the chauffeur on the day to be professional and punctual, in fact they'll even arrive earlier than you request to soothe any last minute nerves. In addition, your chosen car, which will be a modern luxury make like Bentley, Rolls Royce or Mercedes, will arrive dressed in car ribbons and looking as sleek as ever so that you can arrive at your wedding in perfect stylish comfort.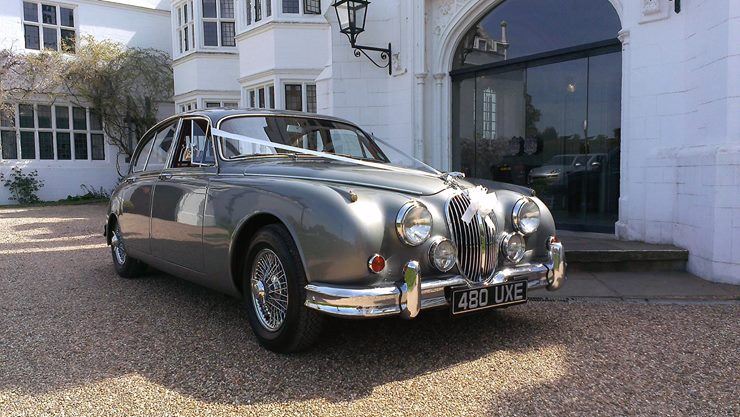 If you're looking for an utterly stylish classic car, then Henley Classic Car Hire are definitely the provider for you. This team like to offer cars that are a little different the standard wedding cars that are in vogue. They offer a beautiful fleet of vintage 1960s Jaguars, a 1960s Daimler and a modern luxurious Range Rover. You'll adore this collection if you're a fan of vintage cars as these ones are simply divine. With the classic 1960s curves in the chassis', the chrome detailing and the super shiny finish, you'll be feeling like an old school movie star in one of these delights.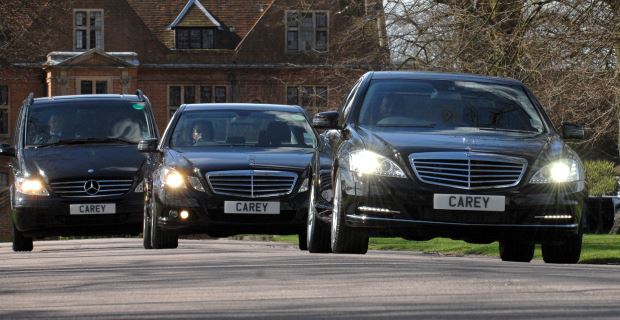 At Carey Worldwide, you'll find that your wedding is treated as the highest priority. This team work their hardest to ensure that your wedding day goes off without a hitch. They want you to be able to sit back and relax on the drive to your wedding and not worry about a thing. Your uniformed chauffeur on the day will be courteous and professional as you cruise along in one of their modern or speciality vehicles.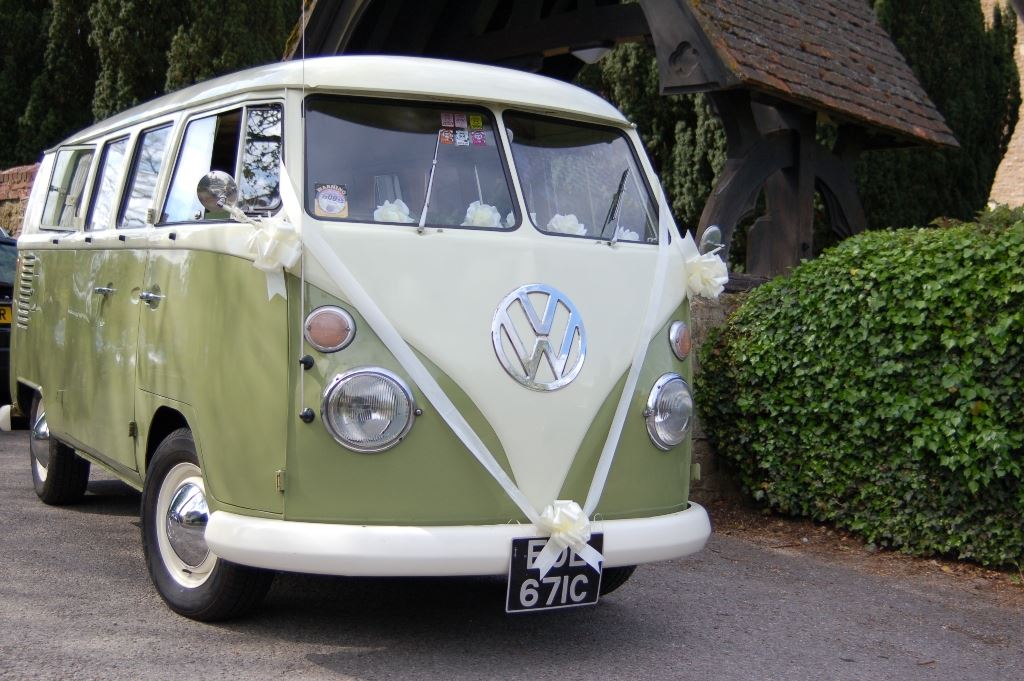 The team at Retrocampervan have a beautiful selection of vintage Volkswagen vehicles on offer for your wedding car hire. Choose from one of their classic campervans, or their simply adorable Beetle and arrive at your wedding in fabulous vintage style. With your booking, you'll receive an experienced and reliable chauffeur, cool refreshing water on board, a hand-crafted 'Just Married' sign, music of your choice, plus plenty of photo time with your chosen vehicle.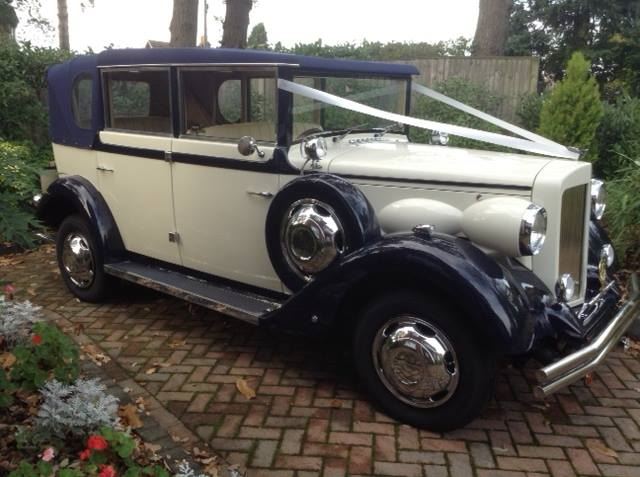 The family-run business, Linara Classic Wedding Cars are a reliable and professional team that still manages to keep their personal touch by remaining friendly and kind to their clients. At Linara, you'll find a range of cars on offer for you to consider for your wedding. Choose from modern cars including BMW and Jaguar makes. Alongside these modern vehicles, you'll find beautiful vintage style cars that are custom-built for weddings. Also along for the ride, is their adorable vintage London taxi which comes in the iconic black.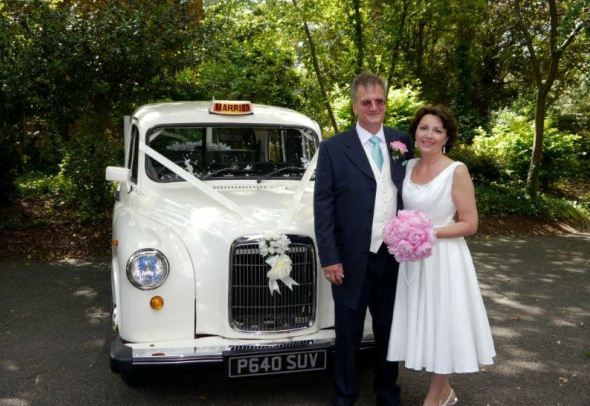 Looking for that iconic London Taxi shape but in a colour more traditional for your special day? Look no further than White London Taxis. Every detail of these beautifully restored cabs are tailored to your vision of an iconic white wedding, including the ribbons and floral accompaniment. Chauffeur-driven, with immaculate planning that guarantees you'll get where you need to be on time, White London Taxis offer a quirky but tasteful mix of the modern and the traditional.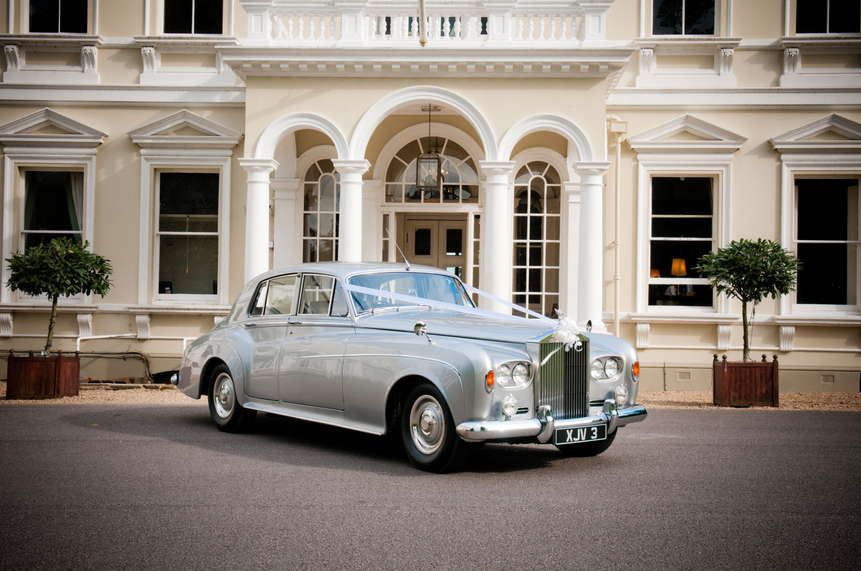 Alpha Class are a family-run and locally owned business that offer two key things for your wedding arrival – simplicity and elegance. Whether that is a classic elegance with their award winning 1964 Rolls-Royce Silver Cloud III, or a more modern style with the sleek and sumptuous Mercedes Benz S-Class, Alpha Class has something for you. Everything about Alpha Class Wedding Cars is managed by the family for that authentic touch, right down to the chauffeuring, as each chauffeur is a family member who knows the car like one of their own.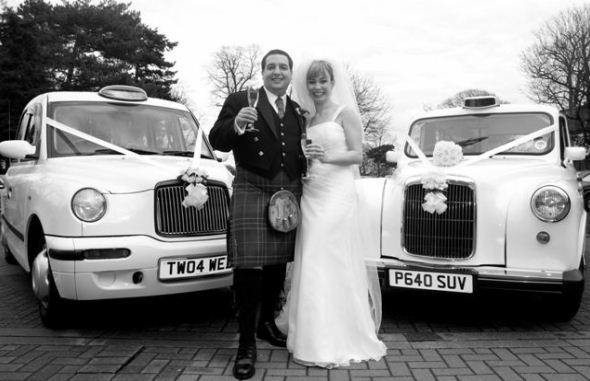 White Wedding London Taxis are another fantastic option if your dream is to arrive in an immaculately restored London style taxi cab. But don't let the name fool you, White Wedding London Taxis offer a wide range of colours, palettes and styles to suit the theme of your special day. Going for a traditional white theme? They offer cabs in white and silver. Looking for a cab that's a little more historically authentic? They have them in the iconic black. Perhaps you're looking for something a little more eclectic? Look no further than the Beardmore, an offshoot of the classic London Taxi, available in blue/white or black/burgundy.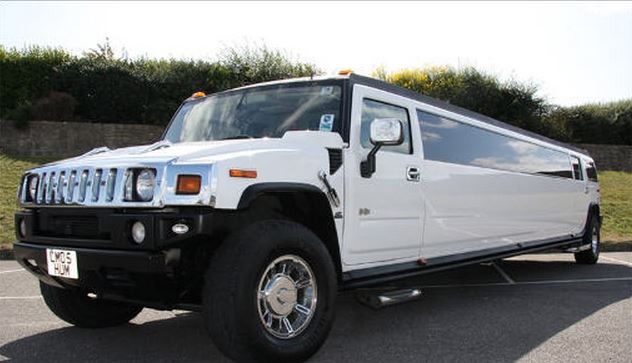 Sometimes what you really seek for your special day is a real sense of luxury, and opulence. This is what AKM limousines have to offer you. A wide range of super-stretched vehicles, and a wide range of packages and options, AKM Limousines have something for everyone. With a final touch that is uniquely AKM, the range of cars available is extensive. From their understated and class baby Bentley, available in white, to their super-stretched black and white hummers, for the showmen among you. Or maybe you want to really stand out, with the incredible and aptly named Pink Excalibur, a stretched and unique take on a classic.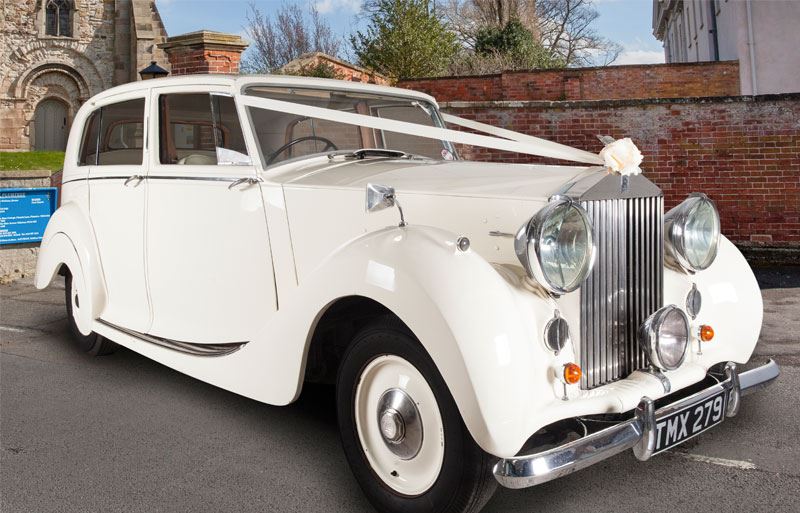 1st Class Cars are a very professionally presented group, that will consistently get you to where you need to be in a friendly, comfortable and memorable style. Offering a massive amount of choices to suit anyone's needs, 1st Class has something for you, whatever your preference. They have a variety of car manufacturers and styles on hand, including Mercedes, Audi, Hummer and Bentley, among others. Need something for a smaller wedding party? Why not arrive in a classic London cab, restored in beautiful white, with matching ribbons. Or maybe you're looking for something with a little bit of flair? You'll never forget the moment you arrive to your wedding in a vibrant pink, stretched Hummer.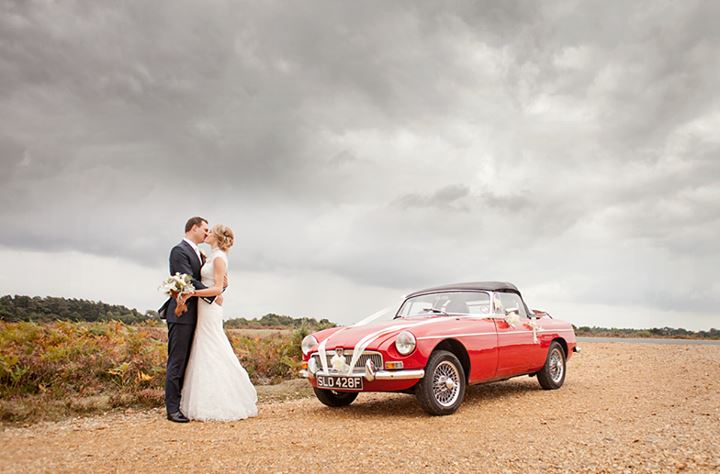 Nostalgic Car Hire are a perfect option for – you guessed it – the nostalgic wedding planner. A wide variety, of classic, vintage and retro wedding cars, Nostalgic Car Hire's vehicles are brimming with charm. For a traditional white option, they have a beautiful and incredibly rare Ford Zephyr MkII from 1959, in immaculate condition, a car believed to be one of only 76 left in the country. For an even older option, and for those among us with a country soul, they have a Land Rover Series 1 from 1952, a very unique and show-stealing option that is bound to delight and impress. If your vintage appetites are not satisfied yet, then you're bound to get excited about their Austin Mulliner, a restored luxury car from 1927. Truly a service that will make any day memorable.

Here's one for the limo lovers. Finishing Touch Limousines offer all things limousine, and accurately boast both excellent service and affordable rates. From your classic 8 seater stretch limo, to the token stretch hummer, all the way to something a little different with the stretch party bus, Finishing Touch are here to make your day stand out in luxury and style.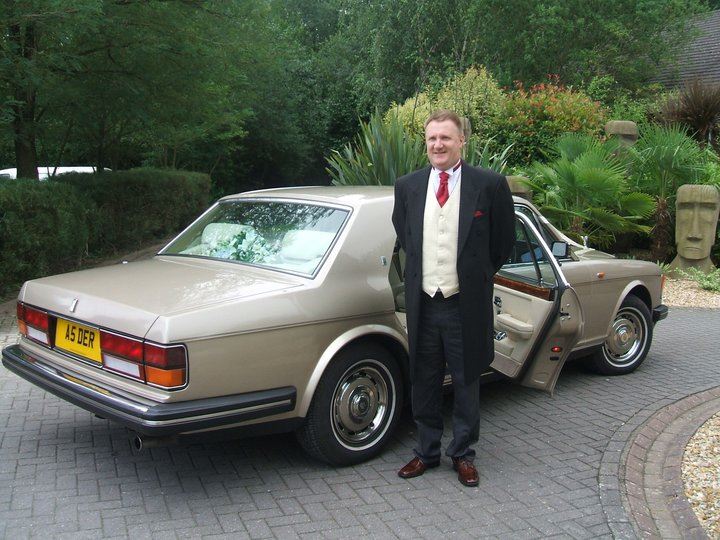 A unique and charming offering among Wedding Car providers, Wedding Cars in Hampshire provide a very simple offering, but what an offering it is. They have one chauffeur, and one car available, a luxurious Rolls-Royce Silver Spirit, finished in champagne, with a cream leather, walnut and lambs' wool interior. A simple, elegant option for a simple, elegant ceremony.

TA Chauffeurs are a premium service offering a variety of the best luxury sedans on the market. Boasting a fleet of stunning Mercedes Benz S-Class vehicles, plus the alternative option of V-Class MPVs for the larger groups, all TA cars are Chauffeur-driven, are kept in immaculate condition, and even though S-Class vehicles are an iconic and reliable model that dates back to the 70s, TA Chauffeurs make sure you're only riding in the most modern and state-of-the-art model available. All vehicles over three years old are cycled out, and some of those available are brand new.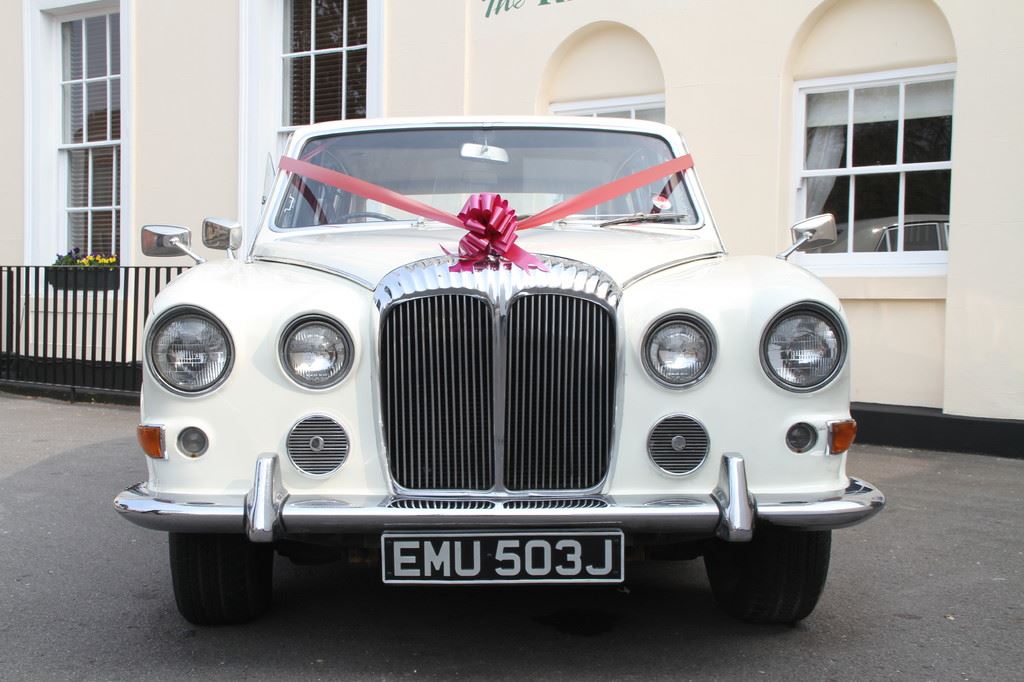 Locally owned and maintained by one man and his love for classic cars, Blue Orchid Limousines are a charming and reliable option for those looking for something a little bit classic. Whether it be a traditional stretch limo you require, or a more vintage style sedan in beautiful cream and burgundy, or cream and blue, each and every car is personally maintained and chauffeured by the owner himself, for that homely touch that exudes warmth and authenticity.