When your East Grinstead wedding rolls around, you're going to need the perfect set of wheels to get out there safely, on time and in your ideal style. Here are the best wedding car providers that service East Grinstead.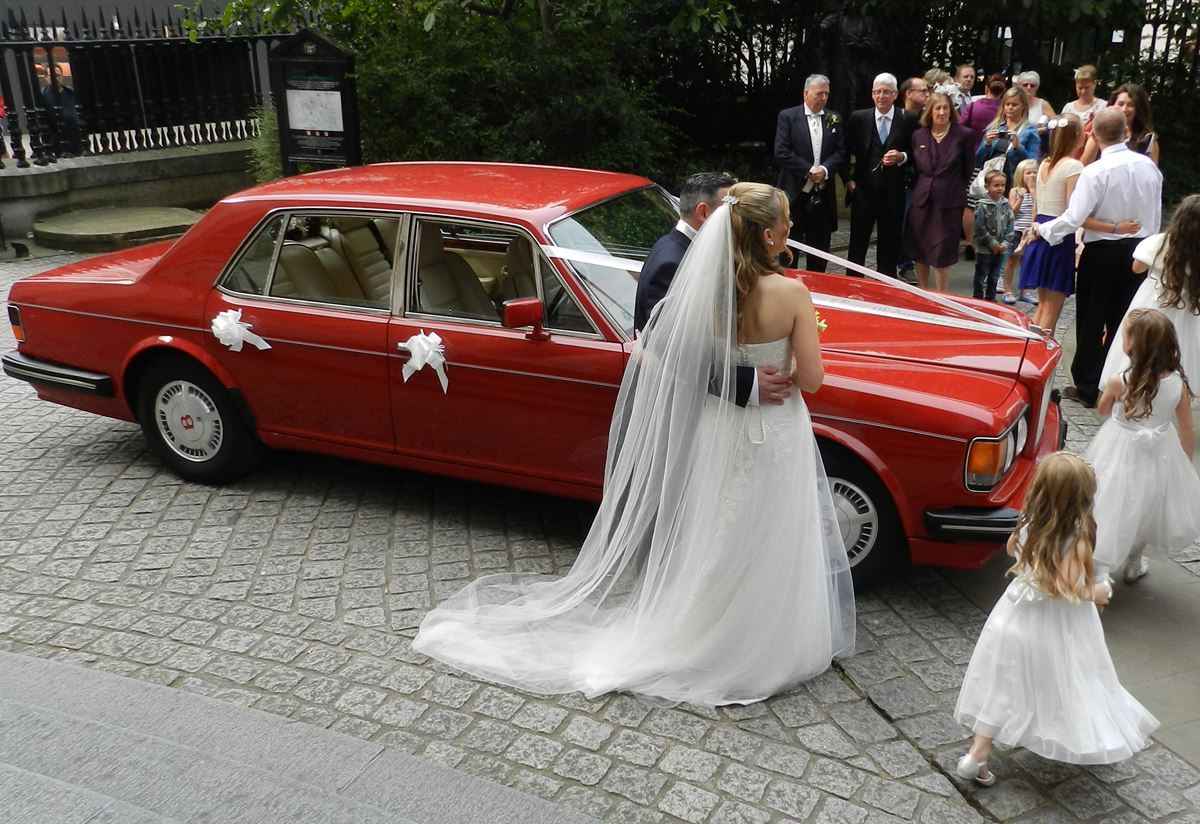 If you're up for classic wedding cars, then Lady R Wedding and Chauffeur Hire may have the car for you. This team offer two stunning cars for wedding hire. Their Rolls Royce Silver Spirit II is a wedding icon. This white car is stylish and elegant, making it idyllic for weddings. Next in this fleet, you'll find the Bentley Turbo R which comes in a bright and sassy vermillion red. This car has the classic lines and shape of an elegant wedding car, like the aforementioned, but with a bit more zest with its loud and fabulous colour. If you enquire now about these fab cars through the Easy Weddings website and book both for your wedding, you will be eligible for a 15% discount or a free bottle of champagne. How perfect!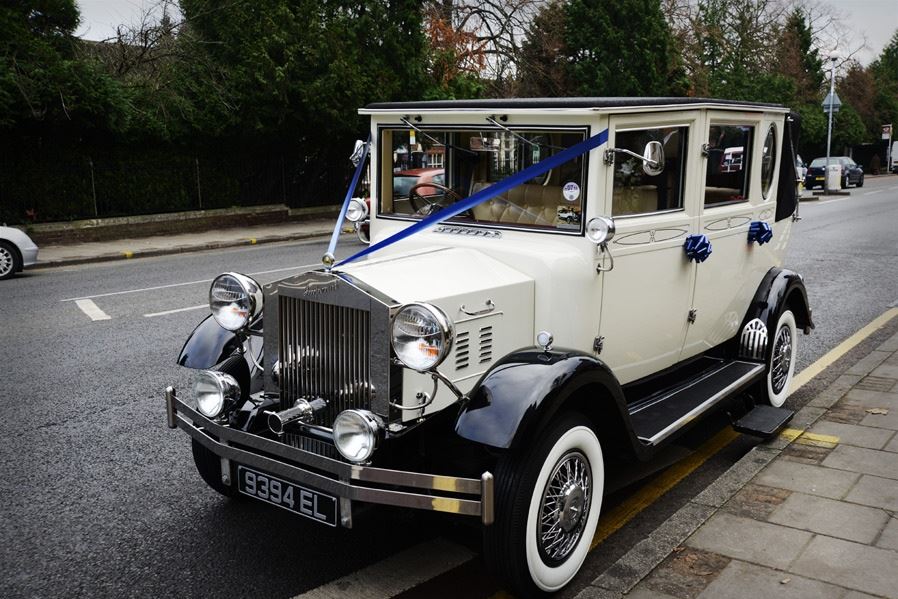 Shirley Chauffeurs are a family run business that are here to make your wedding day even more special. This team are the real deal. They are dedicated to providing excellent, friendly and professional service that you'll love. In their beautiful fleet, you'll find a great selection of vintage style and genuine refurbished vintage cars for you to consider. All of which come in white or silver as their main colour so as not to detract from your wedding theme.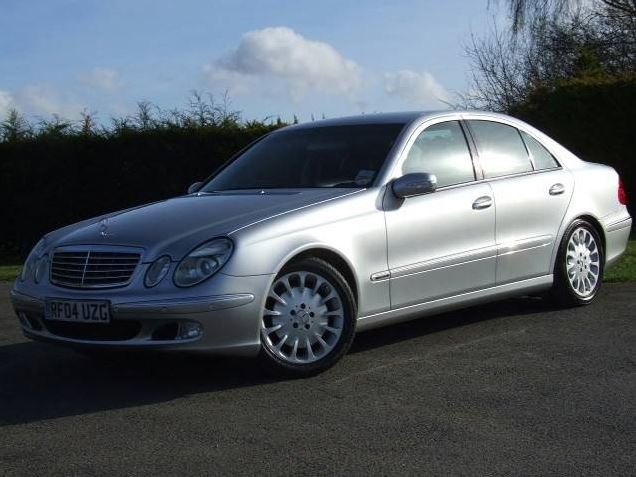 Quartz Luxury Car Hire are a friendly team who are committed to helping you achieve your perfect wedding day. In their fleet, you'll find stunning luxury cars including the Bentley Flying Spur, the Mercedes S Class and the Mercedes E Class. Whichever car you choose though, you'll be guaranteed a completely luxurious ride alongside a professional and impeccably dressed chauffeur on the day. You can't get much better than that.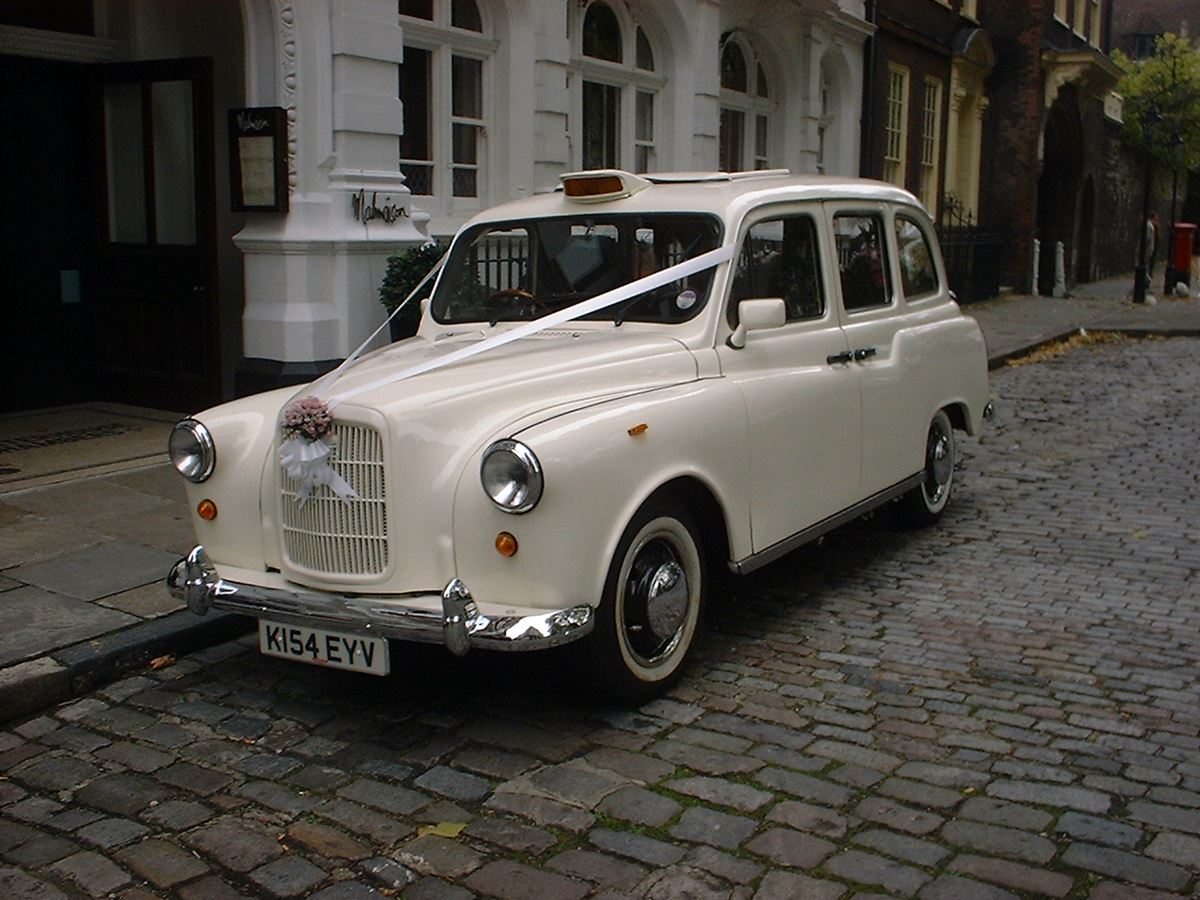 At White Wedding London Taxis, you'll be treated to a huge collection of classic London taxis for your wedding day hire. In this fleet you'll find delectable Old English White coloured taxis with chrome bumpers and leather interior. You'll find vintage black taxis for that classic London look. You'll even find amazing vintage taxis in varying colours. If you love a classic or vintage London taxi, then you'll love what this team has on offer.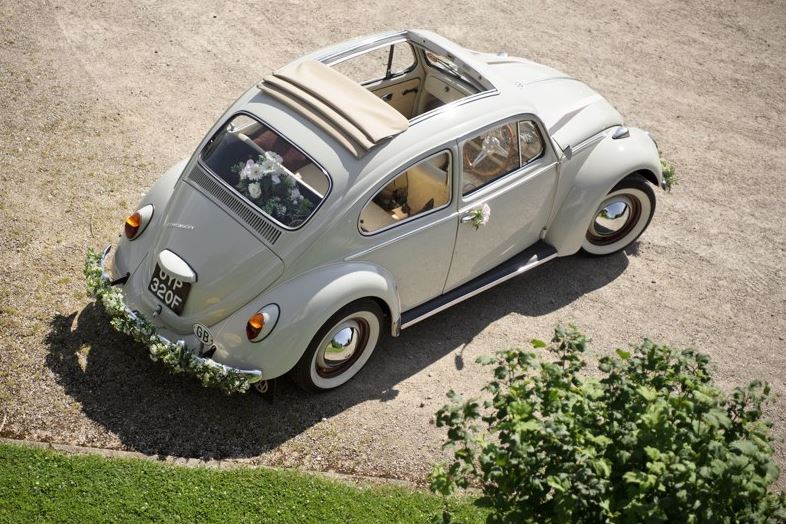 Ahh, don't you just love a perfect car? A sweet and adorable number with oodles of vintage charm? Of course you do! That's why you've come to the team at Polly Pootles. This team offer one delightful car for wedding car that you'll want to consider. Her name is Polly Pootles and she's a 1968 Volkswagen Beetle. Polly comes in creamy white and even has a ragtop sunroof so if the sun is shining bright on your wedding day, you can bask in the rays. When you book this adorable car for your wedding, you'll find that the car will look simply divine on the day. Polly will have neutral flower garlands on her front and rear bumpers, along with satin car ribbons. You'll fall in love with this car. It's hard not to.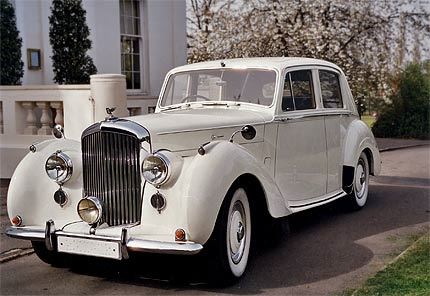 An experienced chauffeur-driven wedding hire service awaits you at A Vintage Occasion. This team are the professional team you've been searching for that still maintain their courteous nature leaving you feeling comfortable and at ease. Come and admire their fleet of classic and vintage vehicles. You'll love what you find.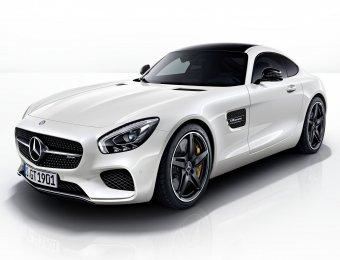 Season Car Hire pride themselves on their fine collection of chauffeur-driven cars. This team are here to help you find your ideal wedding car that is everything you ever wanted as well as being affordable. In their collection you'll find classic wedding car makes like Rolls Royce and Bentley or choose something more modern like makes from Mercedes and Range Rover. Whether you're into classic or modern, this team has got what you need.

When it comes to your wedding, you only want the very best. Don't we all? This is why you need a car hire company that specialise in all things luxury. This is where Chauffeur One Limited comes in. This team of dedicated professionals are here to bring you to your wedding in the height of class and elegance. Feel comfortable and at ease in both the booking process and on the ride to your wedding in one of this team's luxurious modern cars that have every mod con you could wish for. You'll even be treated to a complimentary bottle of champagne.

TA Chauffeurs specialise in the wedding car hire of their Mercedes S Class fleet. This model is considered one of the world's flagship luxury saloon cars. Rides in one of these sleek and stylish beauties are seamless and comfortable. You'll love the safety features and the luxuriousness of these cars. Other than the fab modern cars, this team offer exceptional service. They are both personal and professional so as to make you feel completely at ease without making you feel like you're just another pay check. No this team will make you feel special and all at a very reasonable cost.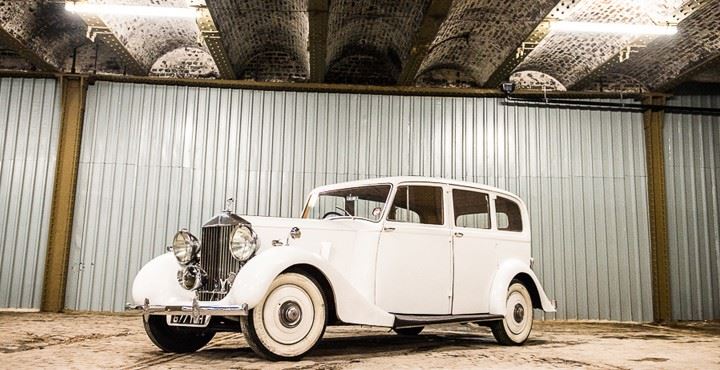 Reliability and a strong dedication to customer satisfaction. Sound good to you? This is what you'll get if you book your wedding car hire with Kruuz Chauffeurs. This team have over 10 years of experience so you know you're in for a truly professional experience. In their fleet you'll find two perfect vintage cars, one from 1939, the other from 1960. You'll also find a lovely selection of modern makes if you're into the styling of contemporary Bentley and Rolls Royce makes.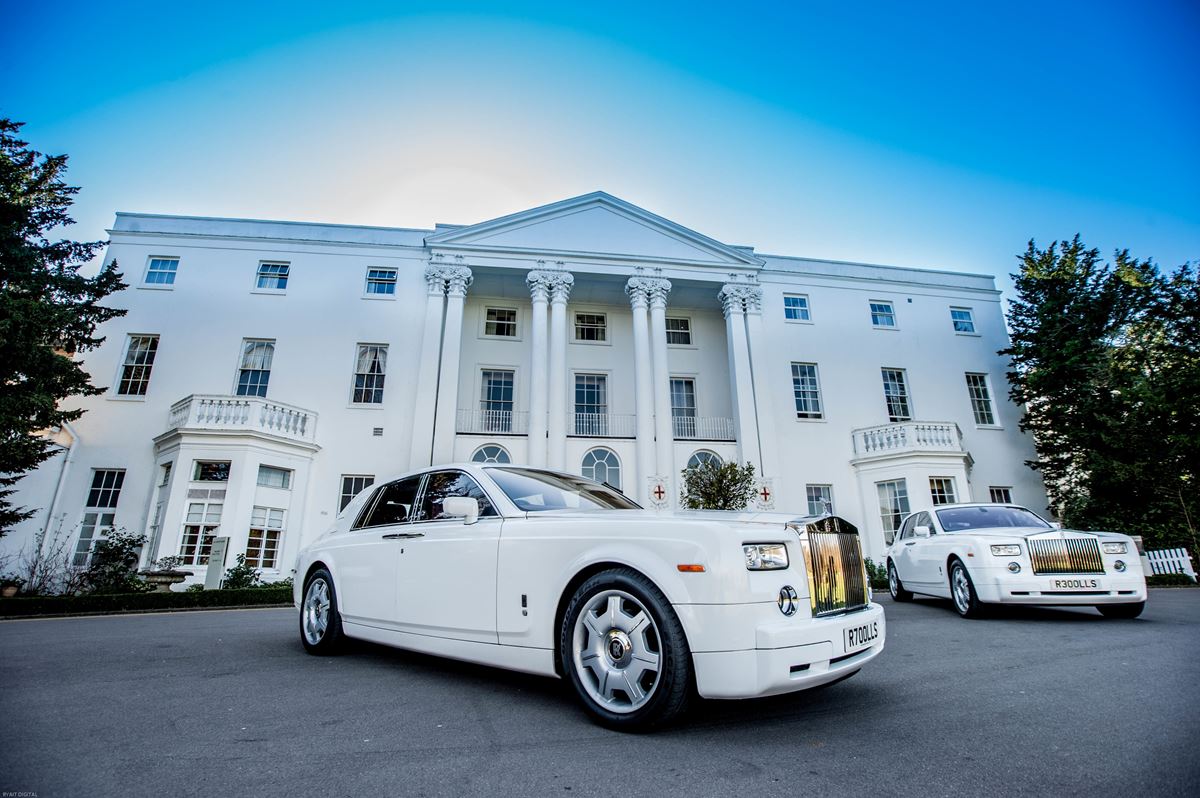 If you're after the full package, then RR Phantom Cars have you covered. This team knows luxury, which is why they hire out lustrous and gleaming vehicles for weddings, including iconic wedding car brands Rolls Royce and Bentley. This highly experienced team are able to cater to all of your wants and needs so that you can get the exact car hire you were expecting. Sit back and relax as RR Phantom Cars drive you to your wedding in complete comfort and style. If you love modern cars, then you'll love what's on offer with this team.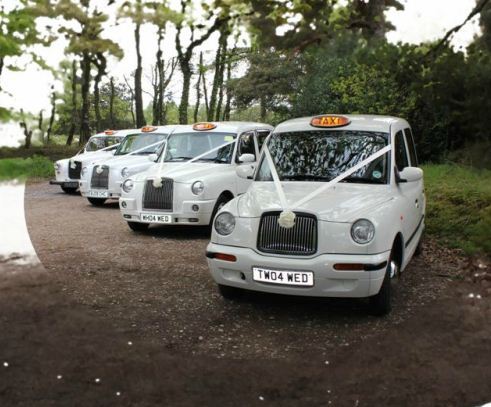 Looking for that iconic London Taxi shape but in a colour more traditional for your special day? Look no further than White London Taxis. Every detail of these beautifully restored cabs are tailored to your vision of an iconic white wedding, including the ribbons and floral accompaniment. Chauffeur-driven, with immaculate planning that guarantees you'll get where you need to be on time, White London Taxis offer a quirky but tasteful mix of the modern and the traditional. Truly a local icon.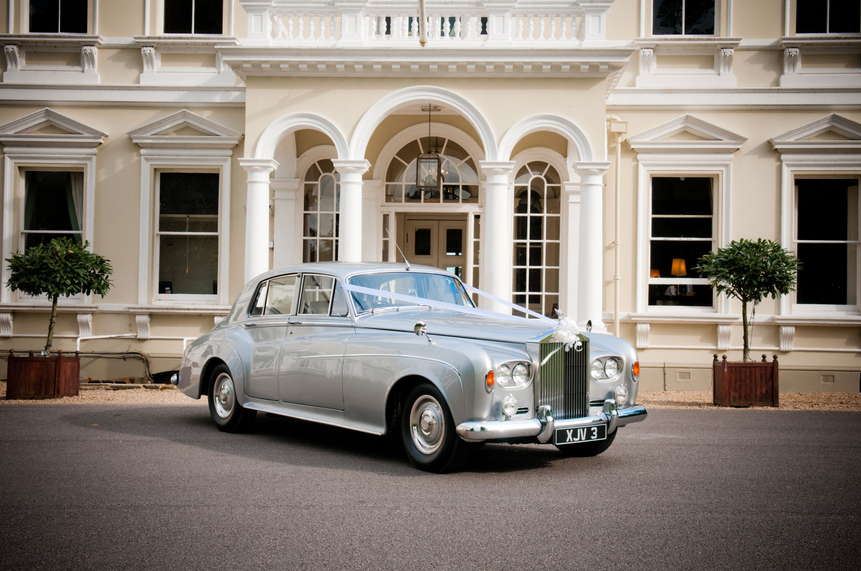 Alpha Class are a family-run and locally owned business that offer two key things for your wedding arrival – simplicity and elegance. Whether that is a classic elegance with their award winning 1964 Rolls-Royce Silver Cloud III, or a more modern style with the sleek and sumptuous Mercedes Benz S-Class, Alpha Class has something for you. Everything about Alpha Class Wedding Cars is managed by the family for that authentic touch, right down to the chauffeuring, as each chauffeur is a family member who knows the car like one of their own. If you appreciate the personal touch but you still want a professional, elegant service, look no further than Alpha Class Wedding Cars.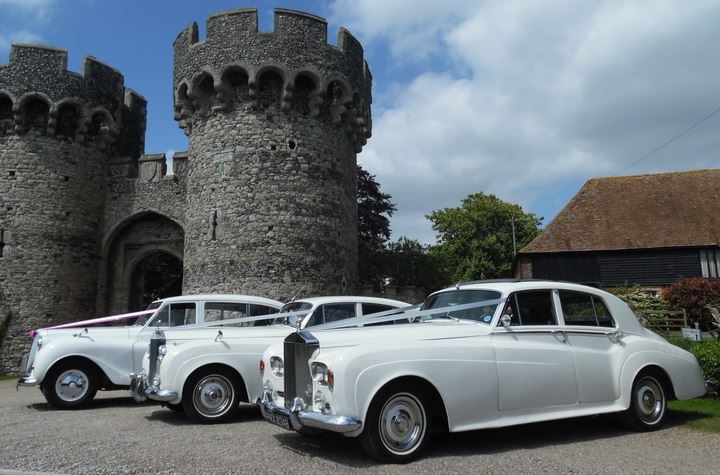 Independent and family-run, Aarion Wedding Cars Kent are the original local family team. This team offer an immaculately cared for collection of wedding cars that simply must be seen, featuring a delightful mix of the vintage and modern. Find icons like the 1933 Studebaker, a 1958 Armstrong Siddeley Sapphire and among others a 1965 Vanden Plas Princess Limousine. You won't be disappointed by this stunning collection from Aarion Wedding Cars.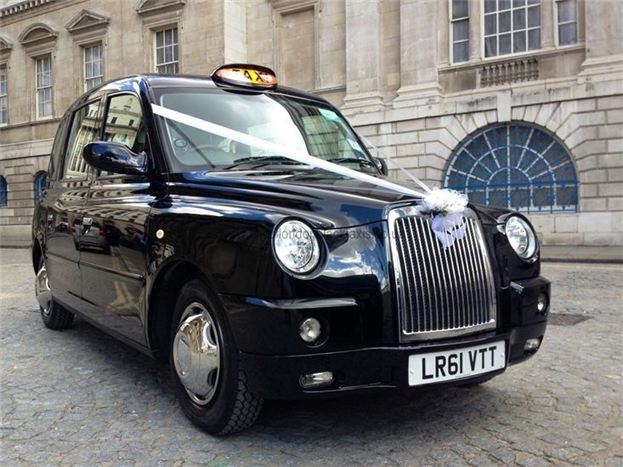 It doesn't get more authentic and classic than this. Iconic black taxis from the heart of London, and lovingly restored to brand new perfection for your wedding needs. Excellent space, leg room and elegance that the London taxis are known for. Looking for something that is still traditional but wholly unique? City of London Black Taxis also hire a Routemaster double-decker bus, an authentic piece of London history, all yours for the day for an unbeatable price. Nothing says London Wedding like City of London Black Taxis.
You of course want your wedding day to be one that you will always remember. Classic Car Hire are here to help make your day as special as possible. This team offer high-end chauffeur-driven wedding car hire for your wedding day. The fleet on offer here is hugely impressive in both style and size. They offer such delights as a 1933 Austin London Taxi, a 1939 Rolls Royce Wraith, a 1951 Bentley Franay and a 1964 Rolls Royce Silver Cloud III. Every classic, vintage and luxury car you could dream of for your perfect wedding day can be found at Classic Car Hire. Inquire about their competitive packages today!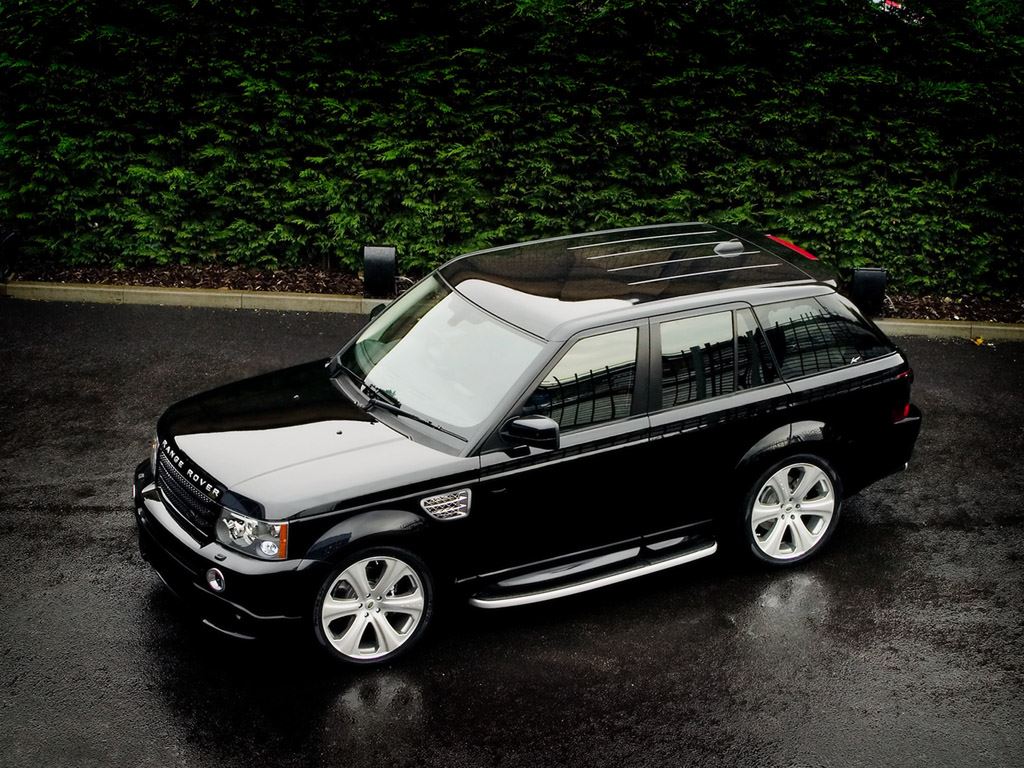 The team at Limotek are dedicated to securing the little details of your wedding day so that you don't have to. This is why this professional team offer superb service and vehicles for wedding car hire. Their beautiful fleet includes the likes of a Bentley Arnage and Rolls Royce Phantom, both incredibly popular wedding car options, with good reason. If vintage is more your thing, this team offer a 1963 S3 Bentley and a beautiful Austin Princess. In this fleet, you'll find vintage and vintage style cars, coexisting with modern luxury. A fantastic collection.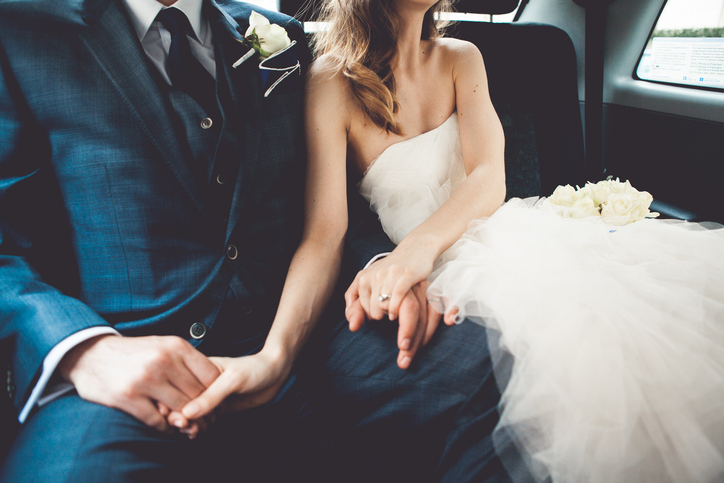 The ultimate chauffeur service. Kelly Executive are a company that exude class and consistency. All cars come in a stylish black, with Kelly Executive's corporate initials in the registration, so you know you're being driven in an authentic Kelly Executive vehicle. Classic wedding car options, such as the Mercedes Benz E and S class saloons, a Mercedes Benz limousine, as well as a Jaguar XJL saloon. For those looking for something a little different or vintage, they have a wide variety of large group vehicles and wheelchair accessible options, as well as the more vintage varieties of Rolls-Royce and Bentley models.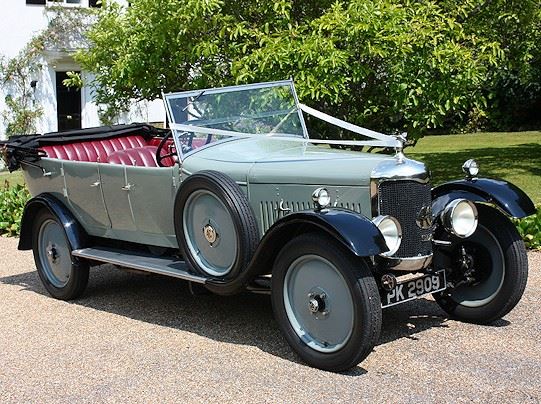 A unique service started by a group of car enthusiasts, The Ashdown Classic Wedding Car company is actually just a collection of beautifully restored and immaculately cared for wedding cars, made available by those who understand that you want your special day to shine. Each car in the collection, made up of Rolls Royces, Packards, Austins, MG's and many more, has a long and fascinating history. If vintage authenticity is what you crave as well, you're unlikely to find a better option anywhere than the incredibly beautiful Eugene Brillie Open Drive Limousine from way back in 1905. Truly a unique offering, for this one of a kind day.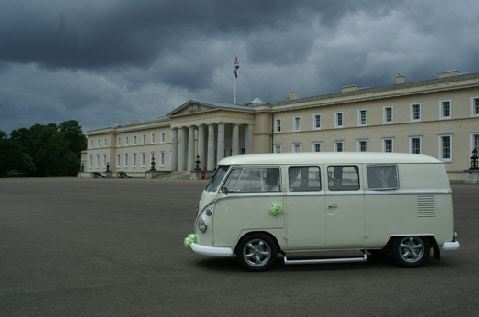 If you love the style of Volkswagen vehicles, then you're definitely in the right place. Bridal Bug Weddings offer two fabulous vintage VWs for wedding car hire so you can arrive in your favourite car make. On offer is their 1967 Karmann Cabriolet Beetle and their 1967 Split-screen Campervan. Both of these are fabulous and striking examples of their models. Both come in classic white, so they'll definitely look the part in your wedding photos. Careful though, they might steal the show!