When planning your perfect Doncaster wedding, you're going to need the perfect ride. We've gathered together the top 10 wedding car providers that Doncaster has to offer, so buckle up and sit tight as we guide you through.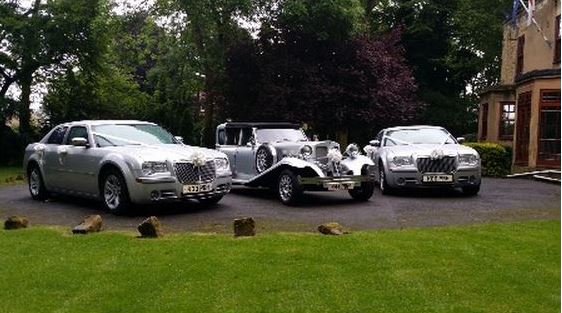 The team at Vulcan Wedding Cars is all about the service. This family-run team pride themselves on their experience and their dedication to providing the best service. In fact, you'll be impressed to hear that 90% of their bookings come from previous client recommendations. They offer vintage style and modern vehicles alongside a snazzy limousine. All of their cars come in classic silver making them perfect to hire alongside one another.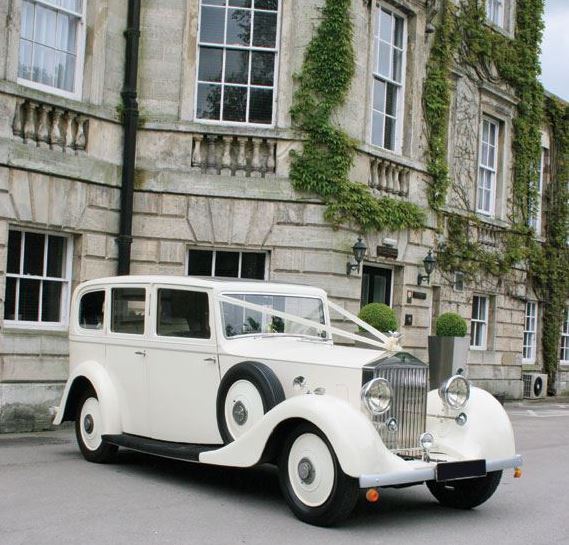 American Pie Limousines have a fabulous fleet of vehicles to choose from for your wedding. They have the best in modern luxurious cars alongside those classic vintage style numbers that everyone loves to have at their wedding. You may have a car type in mind or you might be looking to just browse, either way, this team has you covered with their extensive range, their courteous chauffeurs and their meticulously cared for cars. You'll be sure to arrive at your wedding in style.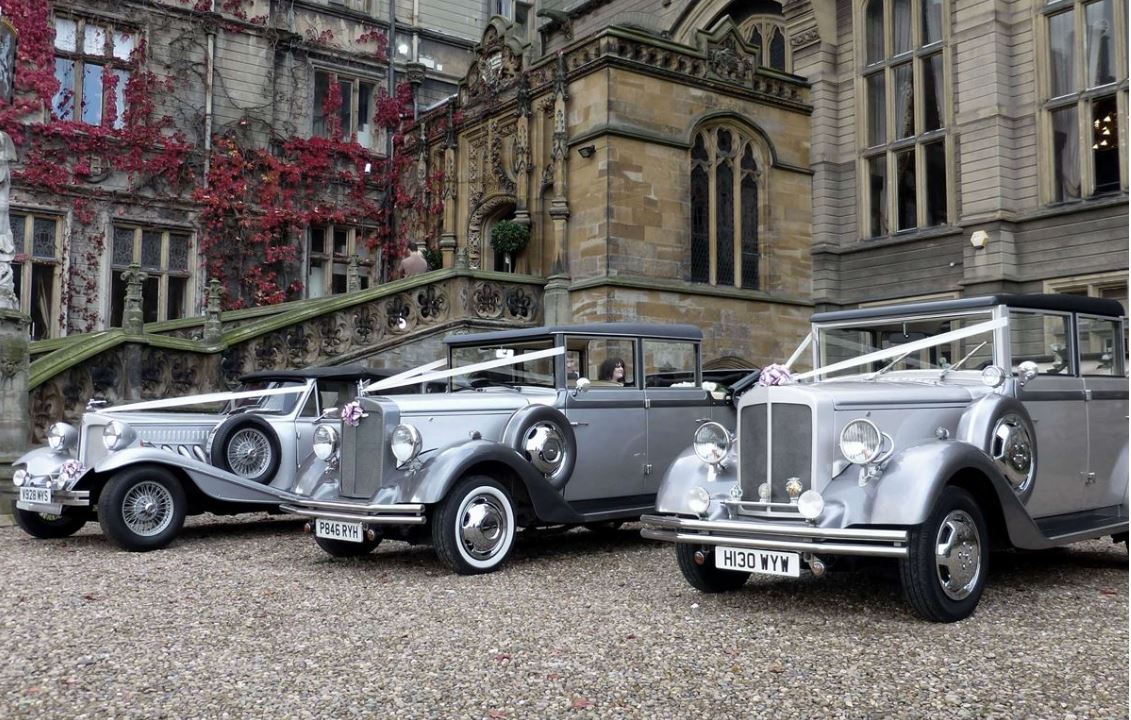 If you're all about a touch of vintage class, then you'll love what's on offer at Silver Star Weddings Cars. This team have three striking vintage cars to choose from. They have a pair of Regent Landaulets, both finished in silver and pewter for that wedding day shimmer you're after. Their other stunning number is their silver Beauford Sedanca de Ville which is a beautiful 1930s style car, which even has a soft top so it can be rolled back during those rare sunny days in the UK.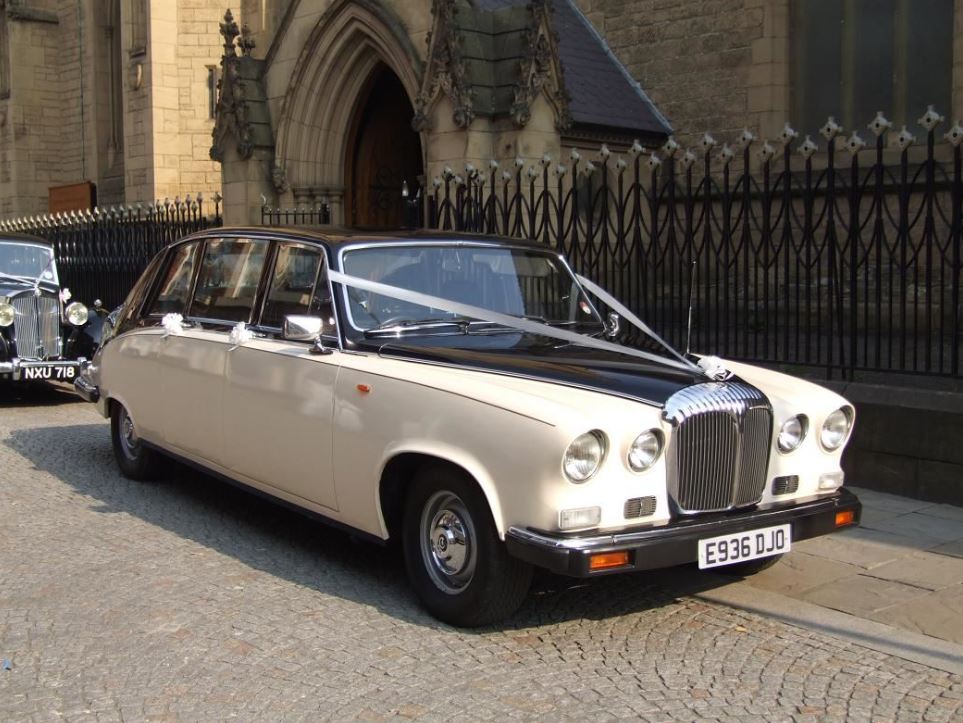 For the couple looking for a vintage classic to escort them to their wedding, then the team at Legends Wedding Services has the perfect fleet of cars. This team have a range of beautiful vintage cars from their pair of 1940s Austin 16s, to their truly fabulous 1961 Austin Princess Vanden Plas Limousine, which has recently been repainted from black to black and white. With so many other vintage gems among this collection, you'll simply fall in love with these cars. And if you want a few modern cars to escort your bridal party to the wedding, this team even have some modern numbers like their silver Mercedes Benz.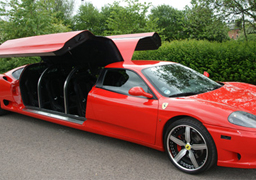 If you're looking for a fleet of immaculately cared for cars to choose from, then you'll love what Premier Limousines has in store. This team have a fleet that houses a Chrysler Baby Bentley Limo, a pair of Hummer Limos and they even have a bright red Ferrari Limo. Whatever style of limousine suits you, this team has it. And for those who just want something sleek and modern without those extra seats, this team even have a Mercedes Benz S Class for hire as well.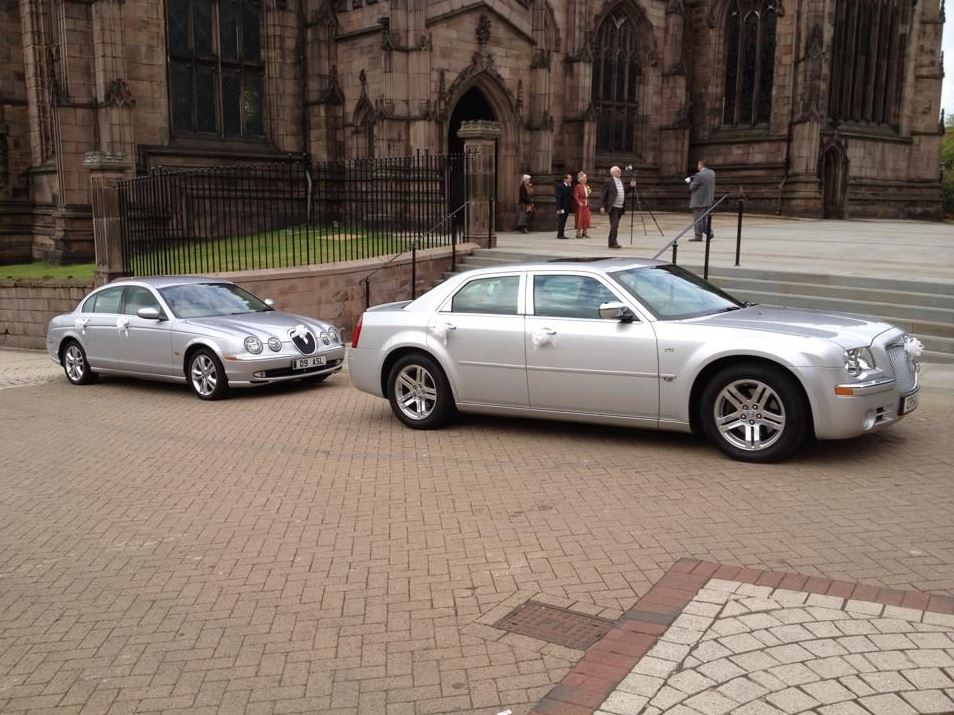 The team at Asl Limousines and Wedding Cars love to provide top-notch service. They believe it's the little touches that make for great service. This team offer pre-makeup and hair pick-ups for the bride and bridesmaids to get them to their appointments as well as a pre-wedding drive for the groom in one of their super flashy cars, like their Aston Martin V8 Vantage to get him to the wedding and have him enjoy his morning. As their name suggests they have a variety of stretch limousines and they even have a Chrysler 300c for the ultimate modern comfort.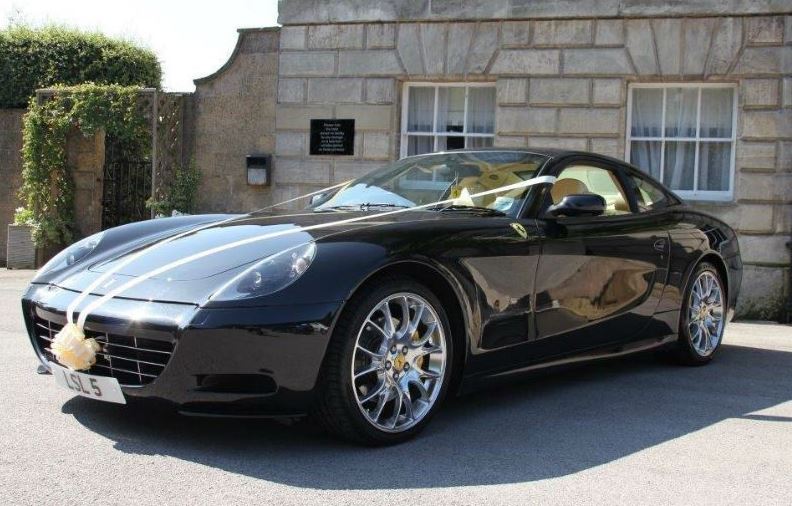 For couples are a bit undecided about what they want, Cupid Carriages is the place for you. This team have an impressive fleet of cars to choose from. They, of course, have some classic limousines, all in white and of varying makes and models including an Ivory White Chrysler. They've got some delightful vintage-style cars like a range of Rolls Royces along with a Badsworth and Bramwith. And last but not least, this team offer some completely cool modern cars like their Aston Martin Rapide and their Porsche Panamera Turbo. If you're looking for a big range of gorgeous cars, then you'll have to check this team out.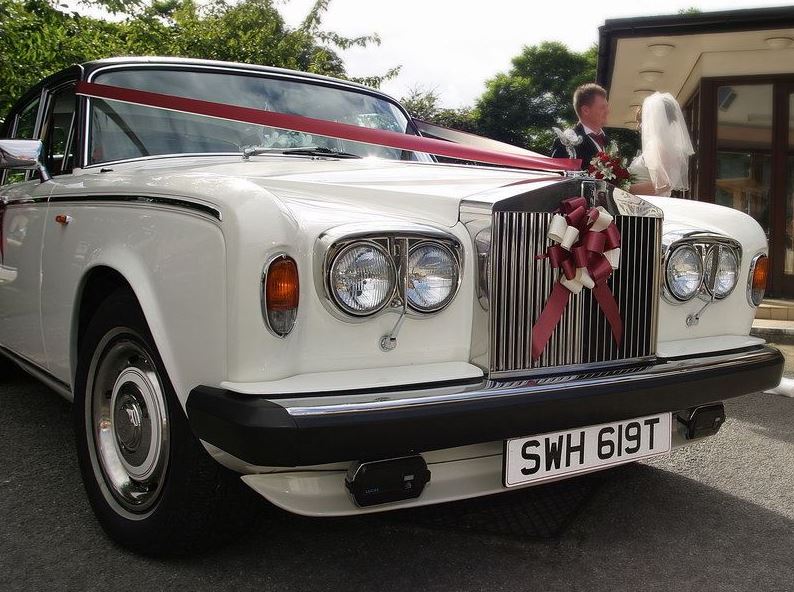 Do you know what car you're looking for? Have you already decided that you want a crisp Rolls Royce to take you to your wedding? If you said yes, then you're in a for a treat. The team at A.C.E. Wedding Cars have a pristine 1978 Rolls Royce Silver Shadow up for hire. This car is a true classic and is perfect for your wedding day. With its white exterior, you'll be delighted to find that it has a flashy red leather interior which is the height of luxury.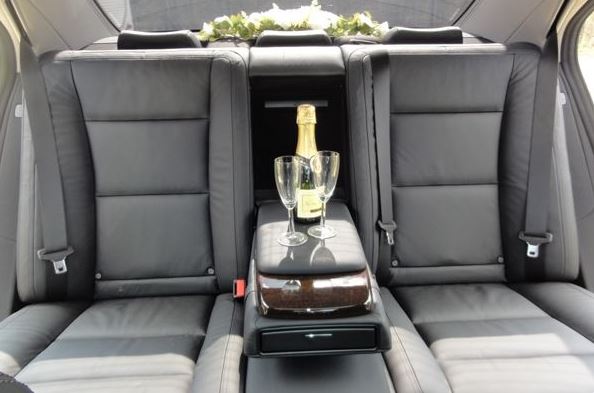 If you're a couple who just love modern cars, then MBE Chauffeur Wedding Cars are the ideal match for you. This team have a fleet of Mercedes Benzs including the S Class, E Class and V Class all on offer for your wedding day needs. These cars are sleek, modern and sophisticated and house all the mod cons you could possibly want. With their dedication to service, this team will have your wedding day running smoothly and efficiently, just like their cars.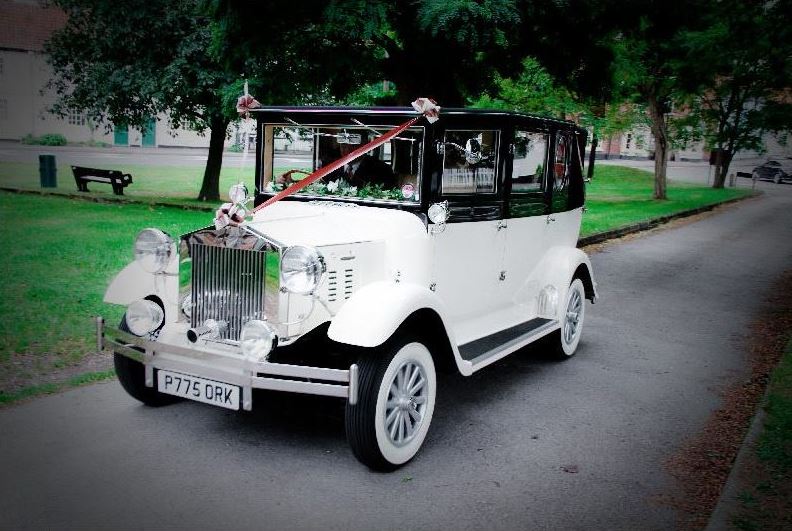 Booking your wedding transport should be easy and simple. This is why Fabulous Cars are the real deal. This team offer an Edwardian Imperial Landaulette which comes in a dual coloured outer, of creamy ivory and black. You'll feel like you've been transported to another time with this charming car and it'll look stunning in your wedding photos. This team are also super friendly and professional and will work their hardest to make sure your wedding day starts without a hitch. If you're looking for elegant style and fantastic service, then you've found your perfect match.
For more wedding car transport providers in Doncaster, click here.