As your delightful Devon wedding approaches, it's time to start thinking about how you're going to arrive. Will it be in vintage style? Will you go full modern? To help you choose, here are the top 10 wedding providers in Devon.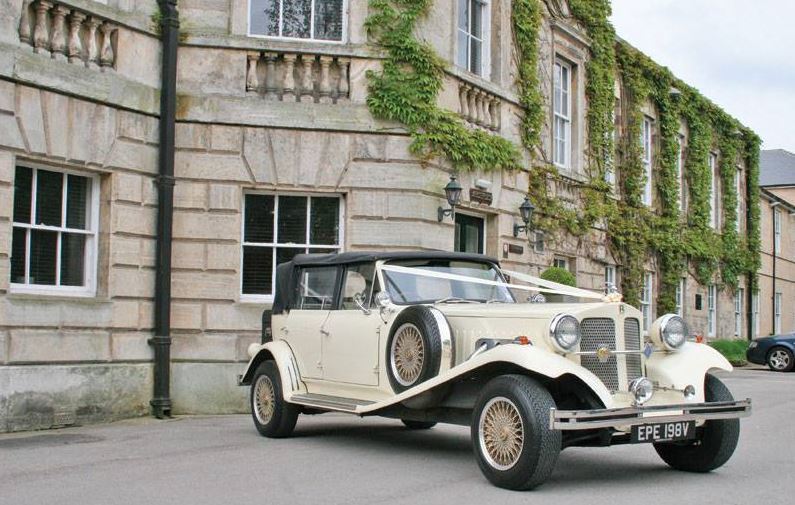 If you're looking for a big range of cars to choose from, then you've definitely come to the right place. WeddingCarHire.co.uk are a UK-wide hire company who have a big and varied fleet for you to consider. In their fleet, you'll find modern and vintage cars in some seriously prestigious makes. Chevrolet, Daimler, Rolls Royce, Bentley, Jaguar, Audi, BMW and Maserati all feature in this extensive fleet, with many more in between.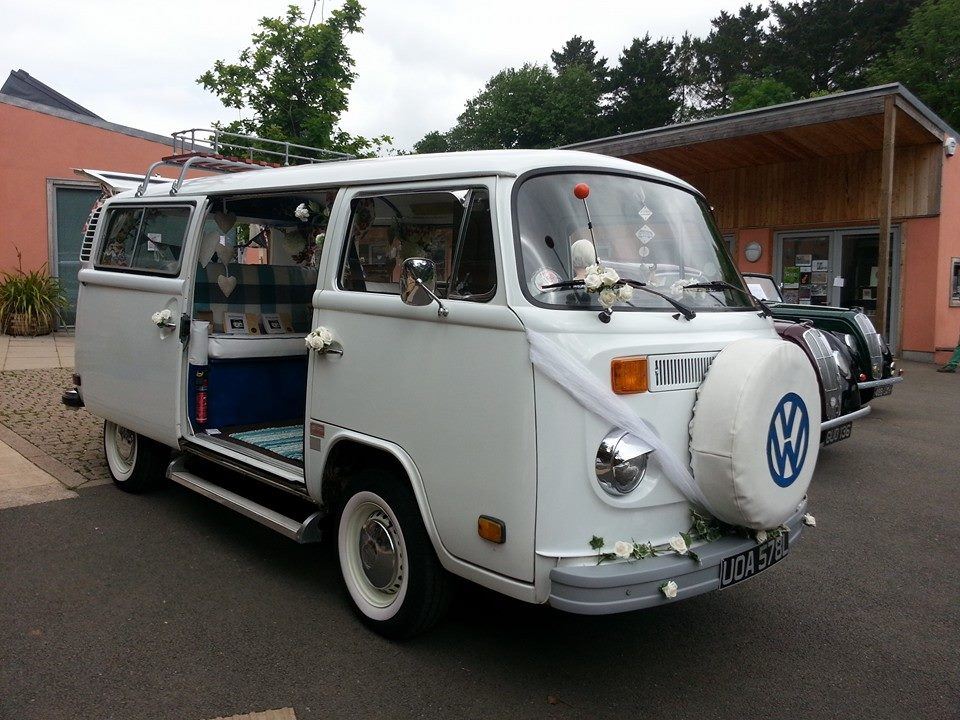 At VDubAndAway, you'll find a family run business that are passionate about delivering high quality service and vehicles for wedding car hire. This in turn, makes their customers feel at ease knowing that their provider holds their best interest at heart. As their name suggests, this team offer the best Volkswagen camper vans for wedding hire. This will give you a stylish and comfortable ride that is fabulously unique and quirky. Make your wedding transport different when you book with VDubAndAway.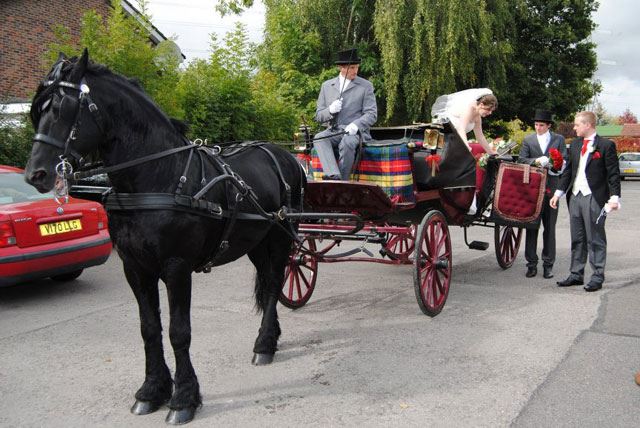 If you're looking to go all out for your wedding day transport, then Devon Carriages are definitely the way to go. This team offer an elegant and timeless Landau carriage for wedding day hire, which will make you feel like a total Disney princess. The carriage is pulled by their majestic black Friesian Stallion, 'Bruno' who is seriously gorgeous. Not only will your ride come with the complete wow factor, you'll also be getting friendly and professional service throughout the entire process. You can't go wrong with Devon Carriages.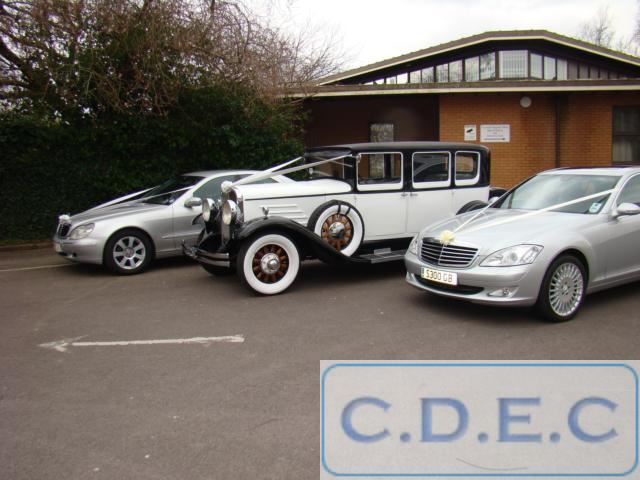 At CDEC Wedding Cars you'll be guaranteed punctual, safe and reliable service for your upcoming wedding day. With friendly chauffeur-driven service, this team offer everything you could want from your wedding car hire provider. They'll even through in some chilled bubbly to celebrate your newlywed status on the ride to the reception.  Now, let's get to the cars. This team offer an amazing fleet, where you'll find such beauties as a genuine vintage 1929 Buick Phaeton Tourer that comes in cream and caramel. It doesn't stop there though. They also offer a 1930 Franklin and a 1927 Franklin, both finished in black and silver. Every car in this amazing, restored fleet is certainly worth considering for your wedding day. You'll love the elegance and charm these true vintage cars bring with them.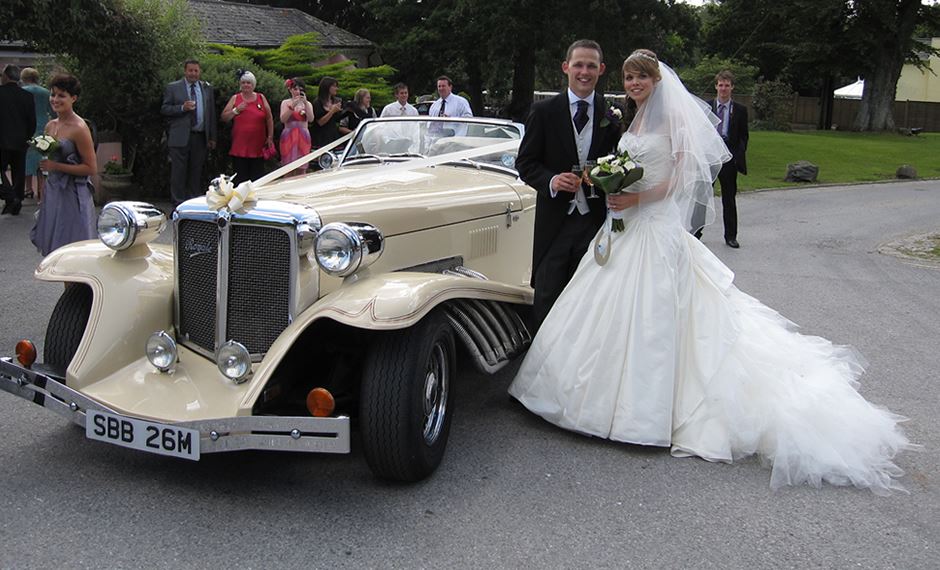 At Wistful Wedding Cars you'll find a family run team that is dedicated to providing luxury cars alongside professional yet personal service. This team are here to help you make wonderful and long-lasting memories, let them do that with their opulent fleet that will transport you to a bygone era. In their fleet you'll find a very classy 1930s style Jaguar and 2 sweet and stately 1960s Princess Vanden Plas cars. For something a little louder, their two Pink Jaguar XJ Executives are great choices. These two certainly make a bold statement so your entrance definitely won't be forgotten.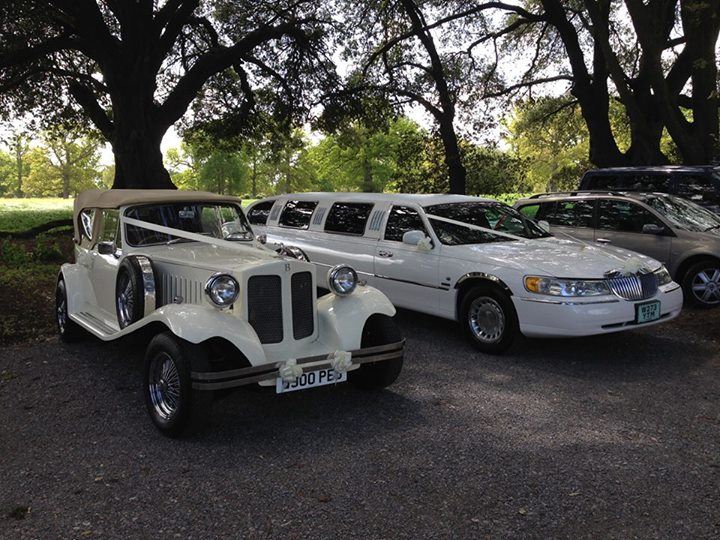 Squires Limo Hire are a family owned and driven team who are here to provide excellent service alongside competitive prices. This team have a reputation for quality and reliability which are certainly two things that will set your mind at ease throughout the process. Check out their extensive limousine fleet today to see limos that are fun, flirty or elegant, and find your perfect match.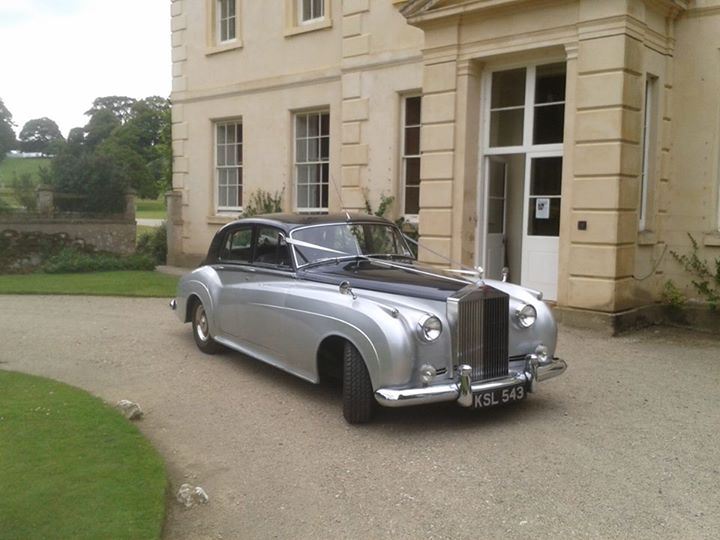 The team at JM Wedding Cars are here to provide dependable, professional and friendly service for your wedding day car hire. Their cars are all lovingly cared for and maintained to the highest possible standard, which means you'll be sitting back in a luxurious vehicle as you're whisked away to your perfect wedding. Here to make your wedding day memorable are the two beauties in their fleet. You can choose from their 1936 Austin York or their 1959 Vauxhall PA Velox. Both of these vintage cars are amazing, you just have to pick one that you love most.

If you're after a bigger and roomier car for your wedding day car hire, then Shockwave Land Cruisers may be the perfect provider for you. This team offer a selection of luxury vehicles that have the capacity to carry up to 16 passengers. This is ideal if your wedding venue has no parking and multiple guests need to be transported there, or if you want to treat your parents and bridal party to a comfortable and stylish ride to your wedding.

The team at Harewood Cars recognise that your wedding day is one of the most important ones you'll experience in your lifetime. So they want to help you get it completely right. This is why they offer a fleet of gorgeous vintage style cars for wedding hire. These cars couldn't be more perfect for weddings. They're got everything that you love about vintage cars from the class and elegance to the shape and style, but as they're modern made they'll get you to your wedding safely and in pure comfort. One of these darlings really is the best of both worlds.

For many couples, the idea of marrying in a modern, luxury car is essential. If this sounds like you, then you're definitely in the right place. At Dream Wedding Cars you'll find a fabulous collection of the best modern cars. Find makes including Bentley, Mercedes and Rolls Royce, plus plenty of limousines in varying colours and style to take your fancy too. Check out this family run business for the best modern luxury makes today.