Getting to your perfect Dartford wedding definitely requires a snazzy ride. Here are the top picks for wedding car providers that service the area.

The team at Gold Chauffeur Services are here to provide professional wedding car hire to suit every style and budget. They're a great all-rounder company that offer modern, classic, vintage, American and stretch vehicles in their fleet so that you can find exactly the car that will make your wedding as perfect as can be. The team, including the chauffeurs are all highly experienced so you can relax that everything is taken care of and will run smoothly.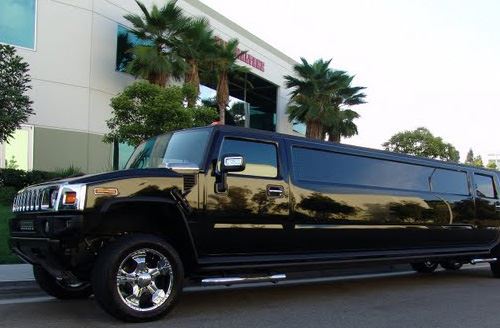 Weblimo are a team that recognise how important it is to get your wedding day transport right. This is why they offer spacious and luxurious limo hire so that you're guaranteed a comfortable ride to your wedding. Choose from a range of their climate controlled limousines in their fleet, we're you'll surely find one to suit your style. Their Lincoln limousines are sleek and sophisticated and come in either white or black. Their Excalibur limo is extravagant and charming. And everything in between is oh-so-stylish. Weblimo is perfect for limo loving folk, like yourselves.

The experienced and professional team at Find A Phantom are here to make sure your wedding day is the best it can possibly be. When you book, you'll be delighted to have this team of professionals totally dedicated to looking after your every need and requirement with their reputation for attention to detail always in the forefront of what they do. Unrivalled service, paired with immaculate Rolls Royce Phantom vehicles makes this team a definite stand-out and one to add to your shortlist. Especially if you're all about those Phantoms.

At Herts Limos, you'll find one of the finest collections of luxurious limousines and prestige cars that the UK has to offer. As for the service, well it's top notch being both professional with that essential personal touch that makes booking a wedding supplier that much easier. In their fleet, you'll be blown away with what's on offer here. Say you want something sleek and stretched, their Chrysler Stretch Limo comes in white and is the ideal elegant choice for wedding car hire. In their prestige section, you'll find such delights as a Beauford wedding car and Mercedes S Class. With colours all through this collection varying from white, silver, black, red and even pink, you'll be sure to find your exact modern match with this team.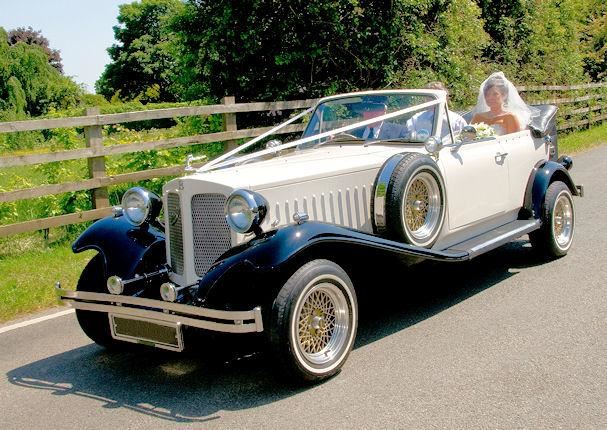 The family-run team at Classic Wedding Limousines are here to provide luxury wedding car and limousine hire for your wedding so your day is utterly perfect. Having completed hundreds of weddings with huge success and rave reviews, this team are well-versed in how to do this right. With them, you'll receive professional and friendly service at every turn. In their fleet you'll find modern and classic cars, where every personal style is met.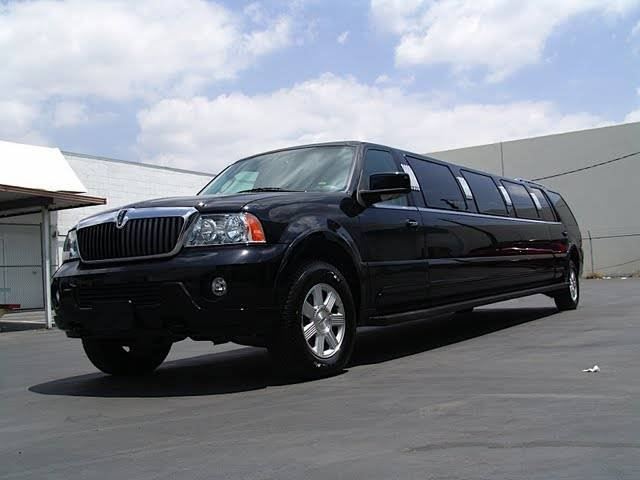 Easy Limo say it best when they say that 'the most important day of your life deserves the best transportation'. This is exactly true! Most of us only get married once so you're going to want that fab transport that you're lusting over. Look no further, because Easy Limo have a sleek collection of limousines and luxurious prestige cars for your wedding day hire. Their Excalibur Limousine has the look of a traditional wedding car with the space and luxury that comes with a modern car. The style of this one is sure to impress your guests!

For many couples, nothing short of luxurious will do for their wedding day car hire. Of course, this means you too because why else would you be here? We're here to introduce you to Supreme Luxury Car Hire. This is the professional and reliable team you've been searching for with those killer luxury cars that are a must have for your wedding. In their fleet you'll find your favourite prestigious makes including BMW, Mercedes and Audi. Find everything you love about lavish modern cars right here.

At EWC Wedding Cars you'll find a delightful collection of vintage style, classic and modern vehicles to consider for your wedding day hire. Lust over fabulous vintage style modern makes like their Brenchley Landaulette in ivory with contrasting black wheels, or perhaps their Badsworth Laundaulette Saloon is more you, which comes in blue and ivory. If you're after a wedding classic, then make sure to see this team's perfect range of Rolls Royce, Bentley and Daimler makes, all more delightful then the last. For a bit of quirk, this team even offer some ivory London taxis for hire which are perfect for those who love a London icon.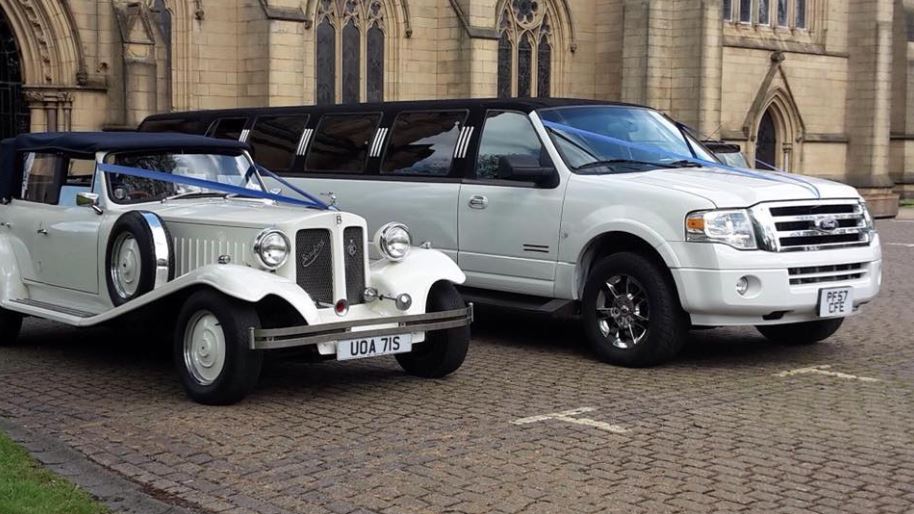 At WeddingCarHire.co.uk, you'll find a hugely diverse and intriguingly interesting collection of vehicles that you can hire for your wedding day. With their extensive fleet, their friendly service and their dedication, it's easy to see why WeddingCarHire.co.uk have been named the UK's most popular wedding transport website.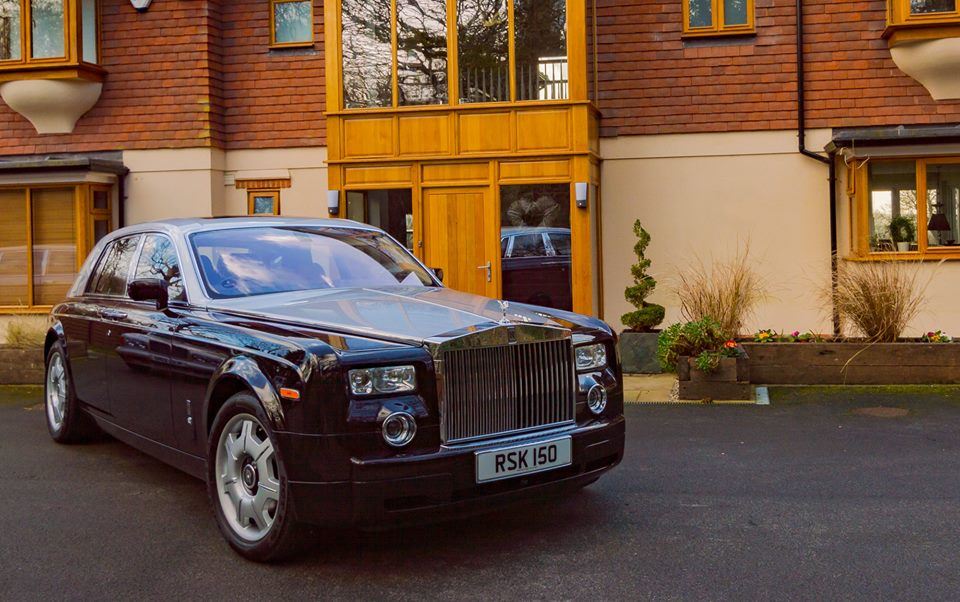 Portfolio Heritage are here to offer their fabulous range of classic cars for your upcoming wedding car hire. This team are all about luxury and style. In their fleet, you'll find an impressive selection of cars that includes both modern and vintage classics, so all tastes are catered for.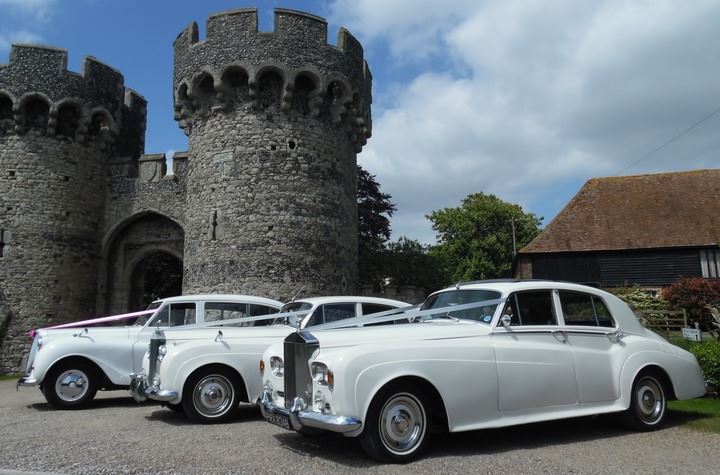 Aarion Wedding Cars Kent are a family run wedding car company. This team offer a beautiful range of modern, classic and vintage cars for you to consider for your wedding car hire. See your favourite makes including Rolls Royce, Armstrong Siddeley, Jaguar and Studebaker.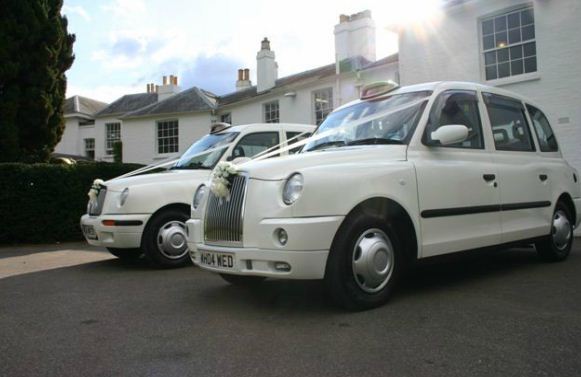 White London Taxis are here to offer original and unique vehicle hire for your upcoming wedding day. This team are obsessed with one of London's biggest icons, the London cab. This is why in this fleet, you'll find an exclusive collection of London cabs to choose from, all vintage models have been restored, all are flawless.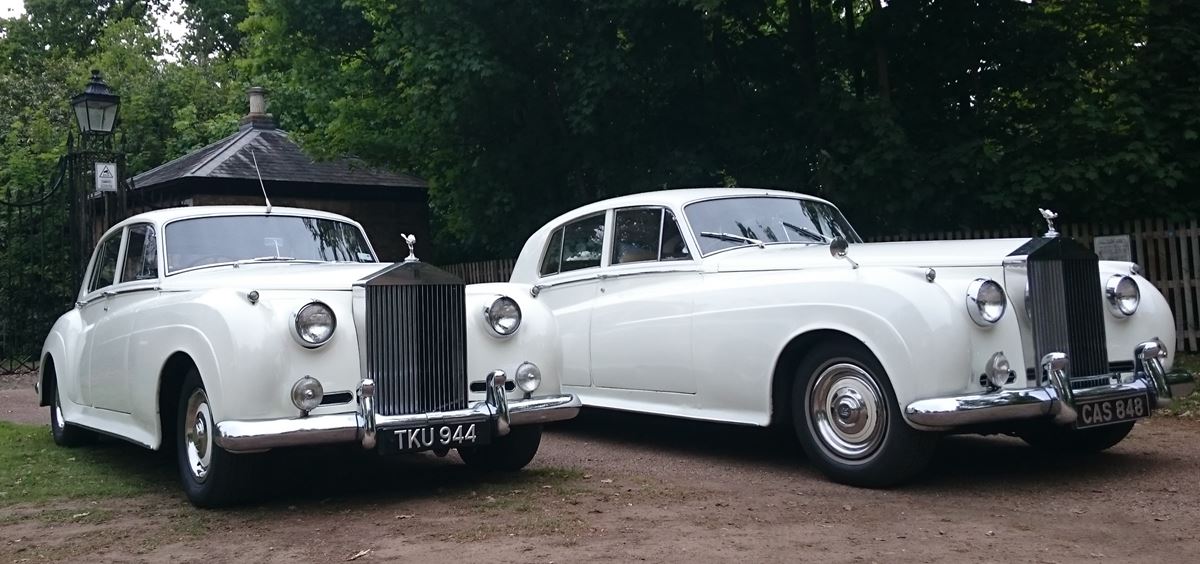 If only a classic will do, then Classic Car Hire are the company to handle your wedding transport. This team offer a fleet of over 30 vehicles that houses some of the most fabulous vintage and classic cars. This team love their cars, which is why they are dedicated to their maintenance and care. Find amazing numbers in their fleet including a new 2017 Bentley Mulsanne, and an elegant and classic 1927 Rolls Royce Phantom I. All the classics are right here.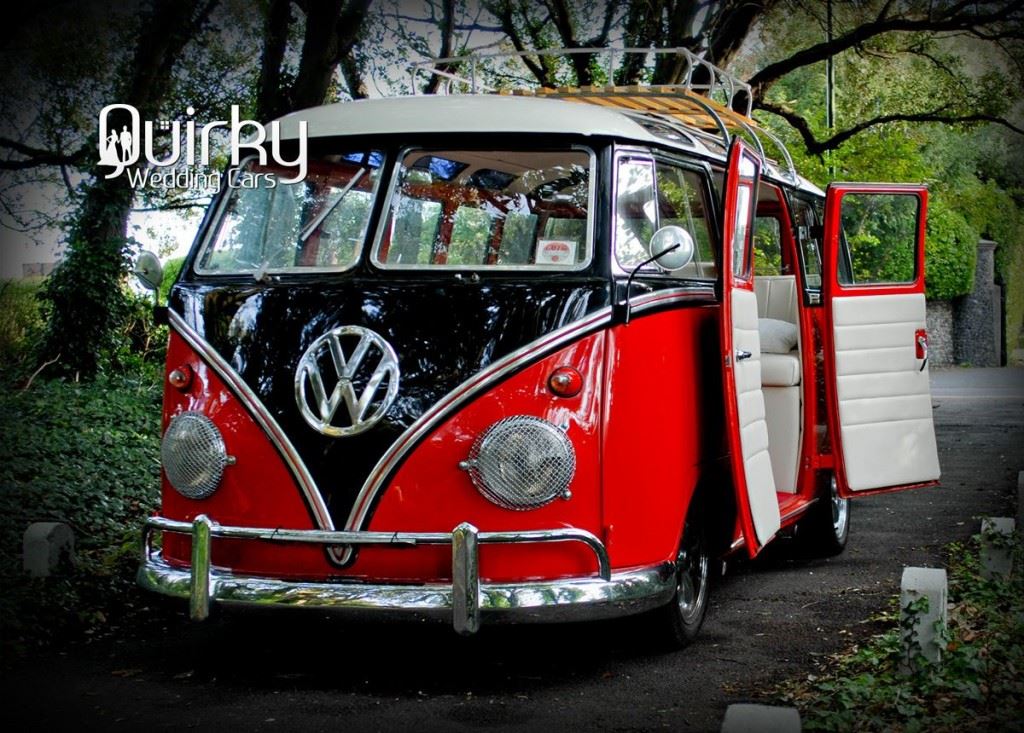 At Quirky Wedding Cars, you'll find a team who offer first class wedding service and only the best cars to match. This team offer bespoke service, which means that they tailor their service to suit you and your needs. This results in happy customers and a happy car hire company who know they've done a great job. This team are all about putting their customers first and foremost, so if you book with Quirky Wedding Cars, expect first rate service and some seriously beautiful modern and vintage cars.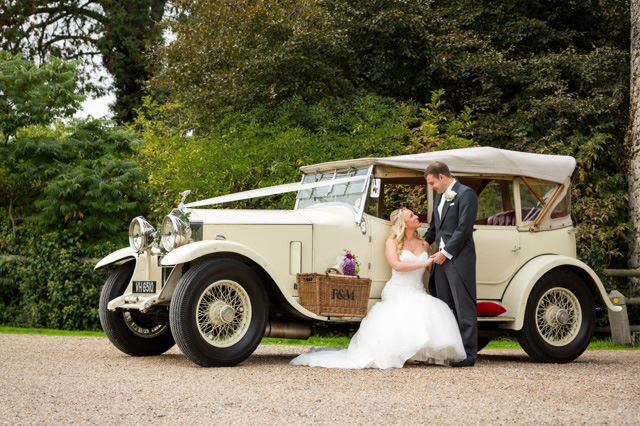 Holthouse Carriages are here to offer their great service and their impeccably presented vehicles. If you're after both, then you've found your perfect provider. This team offer a range of the classics that you'll love to consider for your wedding day car hire. See their Daimler, Cortina, MGB, Jaguar and Rolls Royce in their luxurious vintage fleet. In terms of service, this team are family run which means that they're able to offer professional service with a personal touch. They are all about putting their clients first, which means a more tailored service than what you'll likely receive from many other suppliers.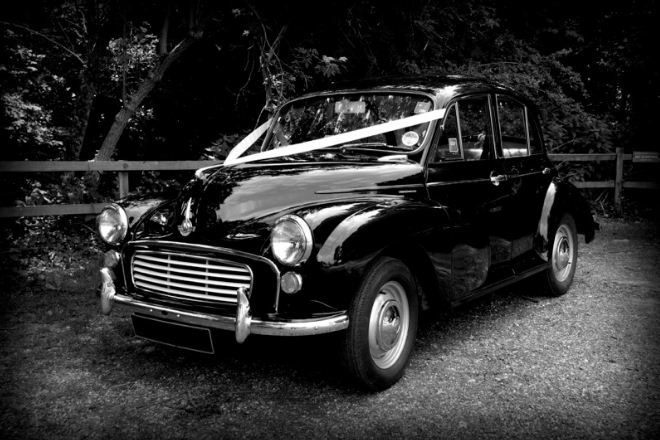 If you're looking to travel in perfect vintage style to your upcoming wedding, then Alfreds Wedding Cars are the provider for you. This team have two fabulous vintage cars that you won't be able to refuse. The first is a Morris Minor Deluxe Saloon car. This 4-door beauty comes in shiny black with contrasting red interior and is from 1968. The second car in their fleet is a gorgeous 2-door Morris Minor Convertible. This beauty comes in old English white and is perfect for a wedding. These cars are perfection.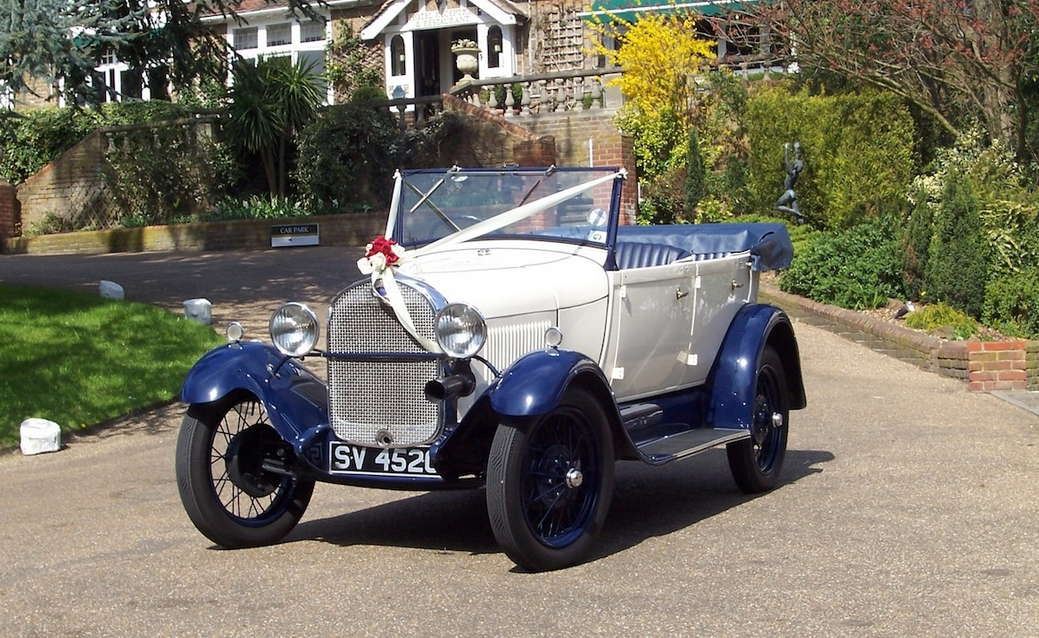 In 1990, the family run team of Vintage Bridal Cars established their business. This is a team who are here to offer only first class service. They are both personal and friendly, which gives them the advantage over bigger and more corporate companies. This team are known for their great service and their courteous chauffeurs, which is all any of us can ask for when it comes to our wedding car hire. In their fleet, find the vintage cars of your dreams.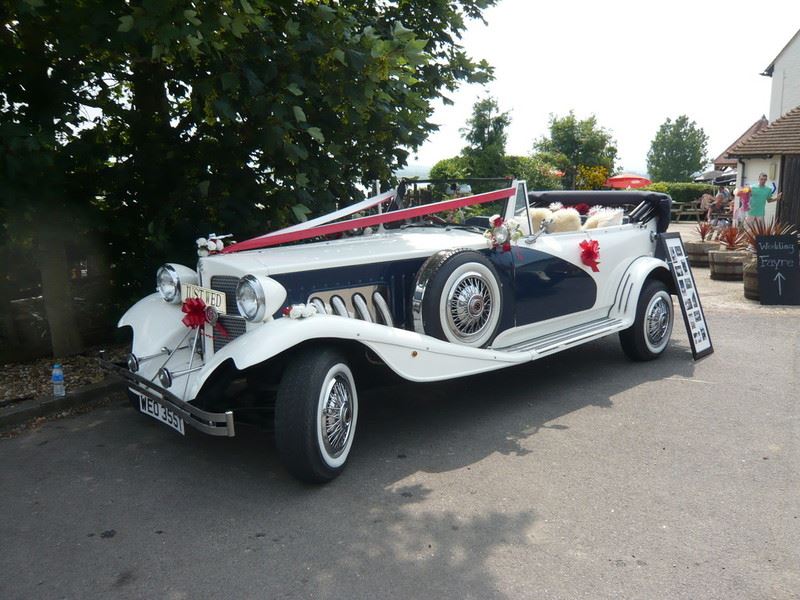 At All Kent Wedding, you'll find luxurious chauffeur-driven cars for your wedding transport. This team are here to offer high class service that matches the quality of their fleet. You'll find vintage, classic and sports cars in their collection that you simply have to check out. Whichever lovely car you choose, you'll be treated to a fully uniformed chauffeur to escort you to your wedding and your chosen car will be decorated in ribbons and bows. Throughout the booking process and on the day, the service you receive will be polite, professional and friendly.

At Kelly Executive, you'll be treated to unparalleled service that is reliable, professional and friendly. This team offer a chauffeur-driven service in a range of vintage and modern cars. Their Bentley Continental Flying Spur is a luxurious modern classic. For a beautiful vintage number, see their Rolls Royce which was built in 1930. This gleaming white car is a true piece of motoring history that would be amazing to ride in on your wedding day. Another Rolls Royce in this team's fleet is their Corniche Convertible. This deep red number is unequivocally cool and sleek.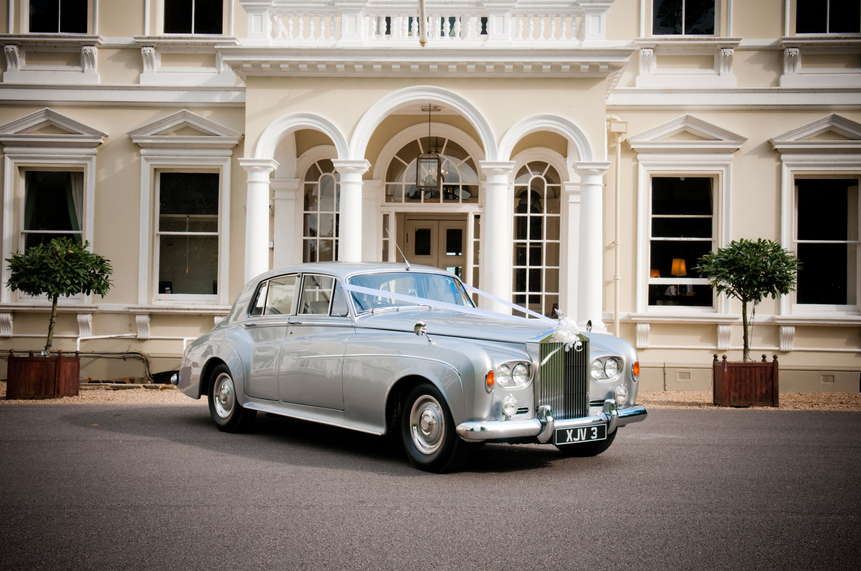 The family-run business, Alpha Class Wedding Cars are here to make your feel like celebs on your wedding day with their immaculate cars and their wonderful service. In their fleet, you'll find two perfect vehicles. One is a modern Mercedes Benz S Class. This lustrous silver make is essential for a comfortable and relaxing ride. Their other offering is a vintage classic. This 1964 Rolls Royce Silver Cloud III has all of that vintage charm that you're searching for. This one is the ultimate photogenic crowd-pleaser.