If you're lucky enough to marry in the lush green scenery that makes up Northern Ireland, you'll need a way to get you from A to B. Here are the 10 top wedding car providers in Belfast to get you to your wedding.
Klass Cars offer a range of vintage and modern cars so that every style is catered for. This team pride themselves on their personal service alongside their beautifully maintained fleet of vehicles. With some truly beautiful vintage numbers on offer, this team also have some luxurious modern cars including Chrysler and Mercedes Benz makes, that house sumptuous leather interiors. No matter what your style, you'll be sure to find something with that wow factor here.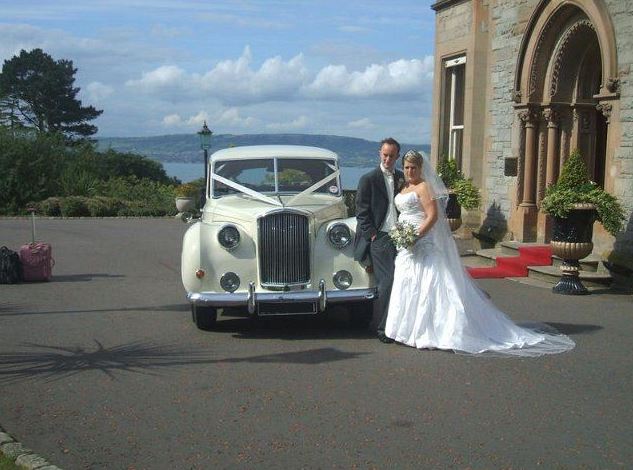 The team at Elite Private Hire offers luxury cars for your wedding transport. If you love cool cars, then you'll love their Jaguar XJ8 Sovereign in silver or their Jaguar XJ Sovereign in dark blue. For couples looking for something truly unique, this team offer a Citroën 2CV, which they've dubbed 'Pearl', who will escort you to your wedding in some serious vintage class and elegance. You'll love the quality of the vehicles at Elite Private Hire.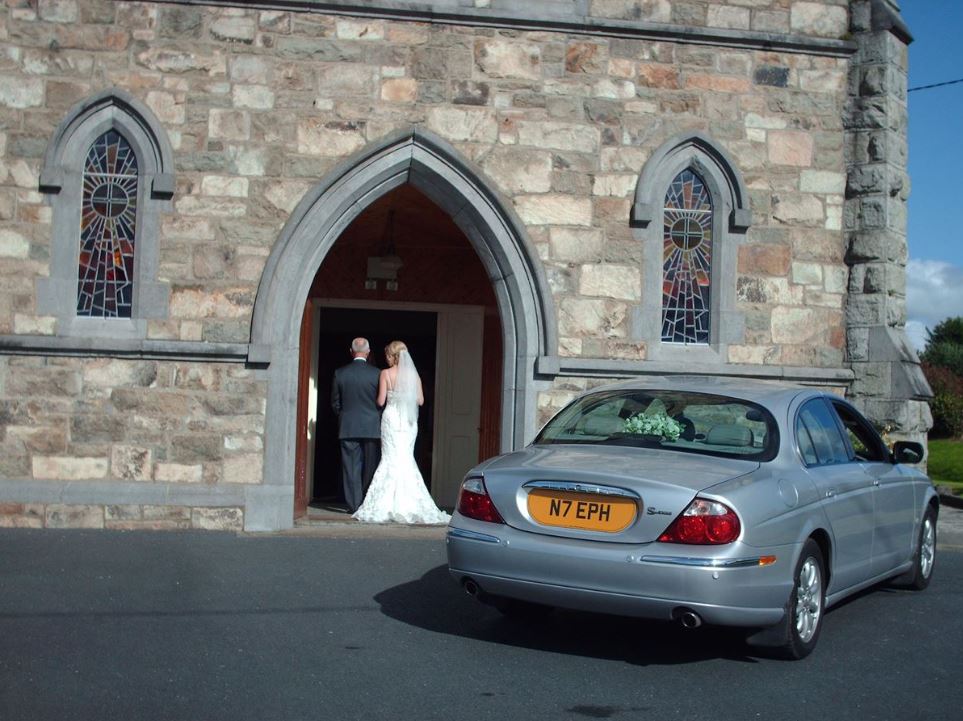 Bentley Wedding Cars aren't messing about with their offerings. They specialise in the hire of stunning vintage Bentleys that are to die for. In addition to these stunners, they also offer classic vintage Daimlers, which look great in wedding pictures. While this whole fleet is impressive, a real stand out would be the 1954 silver Bentley. The colouring on this car is classic but it also has a beautiful unique twist. With an Oxford blue roof paired with the silver base, that also accompanies a grey leather interior, this number is traditional yet quirky. You can even hire a matching Bentley and Daimler from this team so that everyone in your bridal party gets a snazzy ride.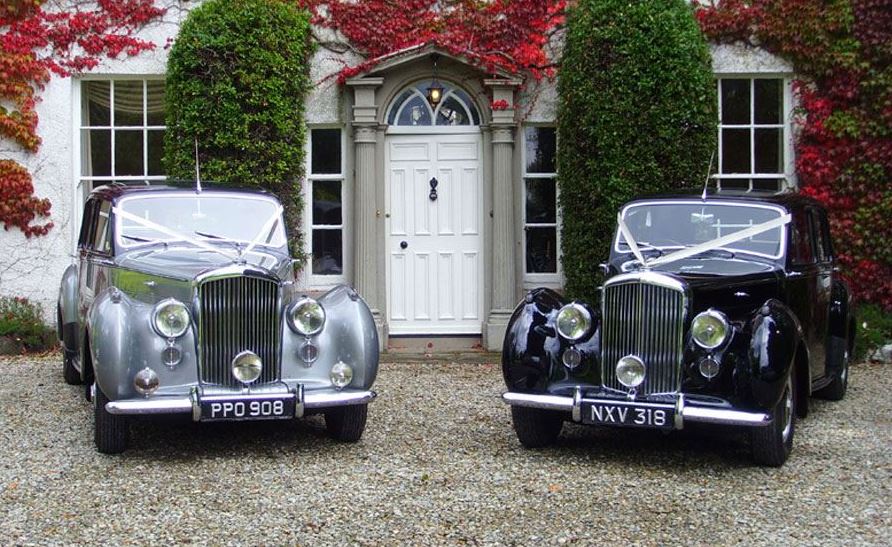 If you're after a limousine to accompany you on the biggest day of your life, then you're in luck as the American Limousine Company has an entire fleet of them. This team focus on quality so they maintain their fleet to a high standard and only hire the best chauffeurs, so you'll be sure to be in safe hands. If you want to choose a limo from the largest fleet of limousines available for hire in Northern Ireland, then you'll have to consider this team.
Star Car Hire Weddings have a stellar range of vehicles to choose from so if you're looking for a car company with lots of options, then this one is definitely worth your time. With modern delights like the 2010 Chevrolet in 'bumblebee' yellow and the 2005 Aston Martin in lustrous silver, you'll be in modern car heaven. If vintage is what you love, then their eclectic range will enchant you. Their 1973 Austin Mini is truly adorable and their 1963 Volkswagen 'Herbie' Beetle is a total dream. For the science fiction lovers, this team even have a range of DeLoreans to transport to you to your wedding and maybe even back to the future.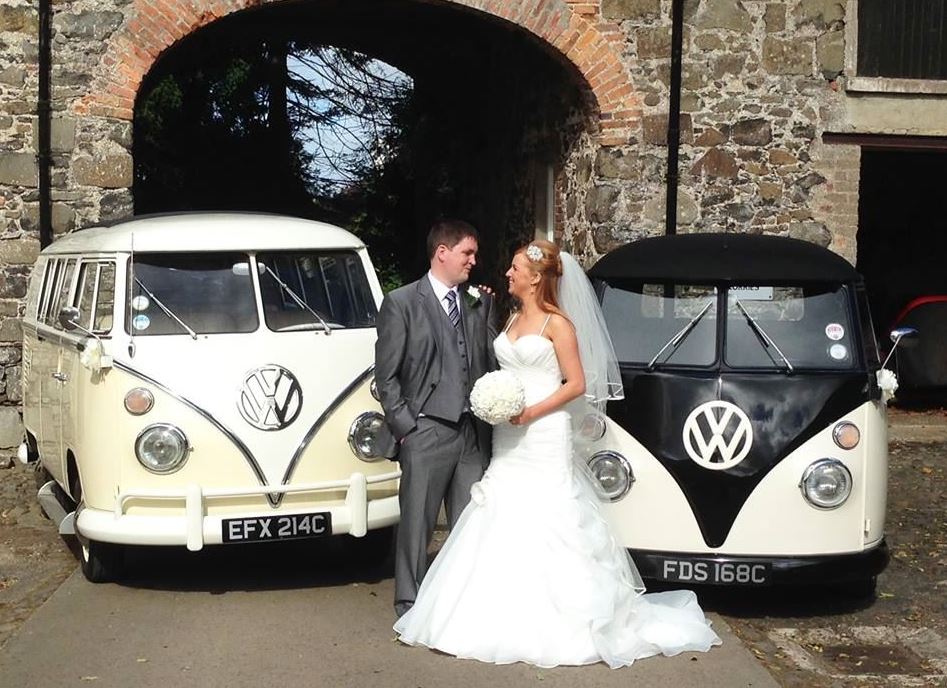 For the best in modern vehicles, the team at Belfast Chauffeur have got your back. With a fleet of stunning Mercedes Benz cars, all in varying models, you'll be escorted to your wedding in class and comfort with luxurious interiors and top-of-the-line safety features. This team has the best of modern wedding car transport you could find.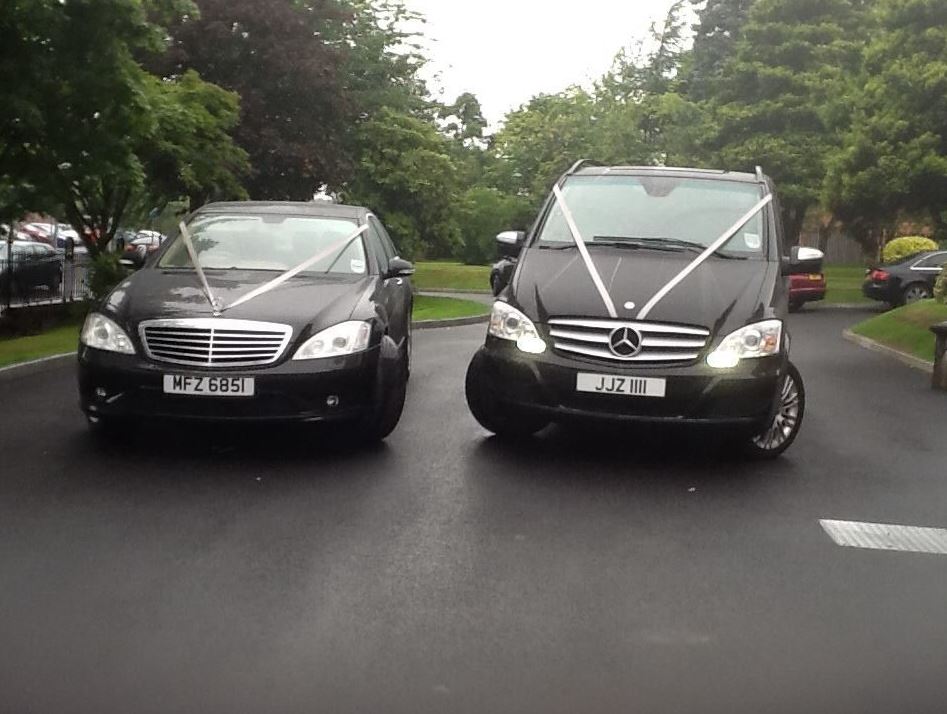 For the best in wedding car packages, the team at David Andrews Wedding Car Specialists have got everything you need. With their packages including modern, vintage and classic cars, as well a mix of these, you'll love how easy it is to book. They have a range of vintage style cars like their 1920s style Imperial, some true vintage numbers like their Daimler and modern delights like their Chrysler Limousine. Enjoy variety, professional service and fantastic packages at David Andrews Wedding Car Specialists.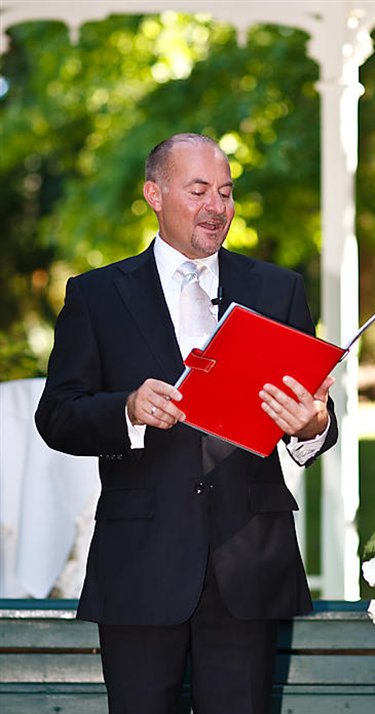 Chauffeur Car Services offer a wide range of modern, luxury vehicles that are perfect to get you to your wedding. You'll love the sleek styling and glistening finish on these modern cars, and you'll rest assured knowing that you'll arrive safe and sound. This team have highly trained and experience chauffeurs which will add a touch of class and elegance to your journey. If you're after reliability alongside those all-important mod cons, then book with this team. You won't be disappointed.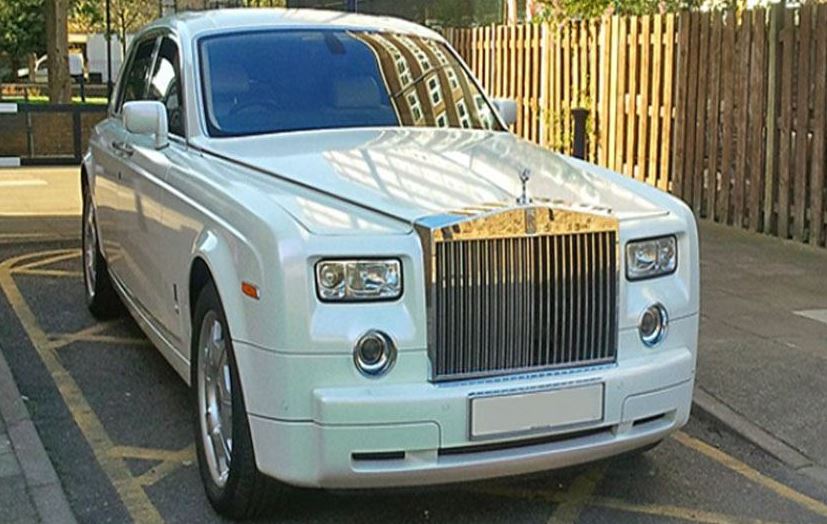 The team at Chauffeur Royale are all about premium service and quality. If this sounds like what you're after, then you'll have to check out their fleet. With their fleet ranging from vintage classics, to modern dreams, you'll love what's on offer. This team offer the latest Range Rover Vogue that is perfect for couples who enjoy modern engineering and safety features. For those who love vintage, you'll fall head over heels for their 1958 MG Magnette, which is the coolest ride. Not only do they have a fab collection of cars, this team also have courteous and accommodating chauffeurs who will make your journey enjoyable and relaxing. For immaculately cared for cars and professionalism every time, give Chauffeur Royale a call.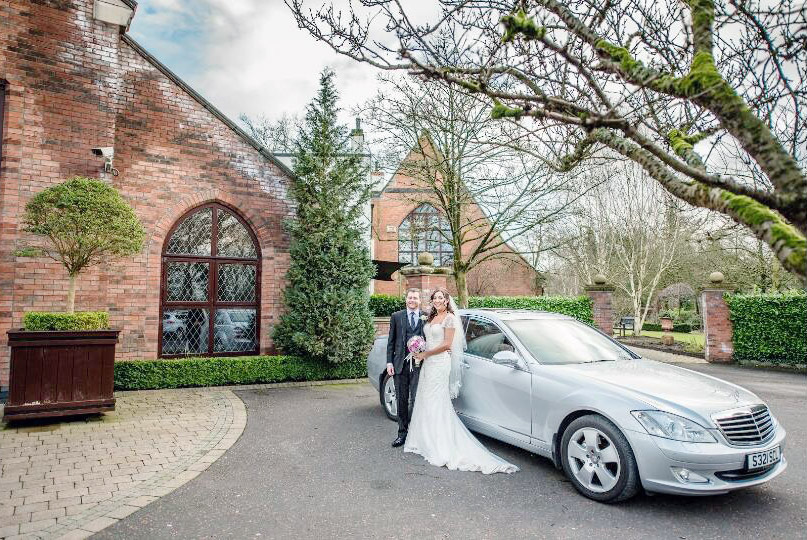 As the name suggests, the team at Rolls Royce Wedding Car Belfast offer the best in Rolls Royce cars for your wedding. Their Rolls Royce Silver Shadow I comes in creamy white and is ideal for your wedding pictures. It has old-timey charm while still having an edge, making it the perfect understated statement car. In contrast to this classic white number, the team also have a Silver Shadow in deep maroon which is fabulous for those who want something a little different. Have the wow factor with either of these classics on your wedding day.