Let's make your wedding as perfect as can be with a fabulously stylish and comfortable ride to your wedding. Here are the top picks for wedding car providers in Bedford.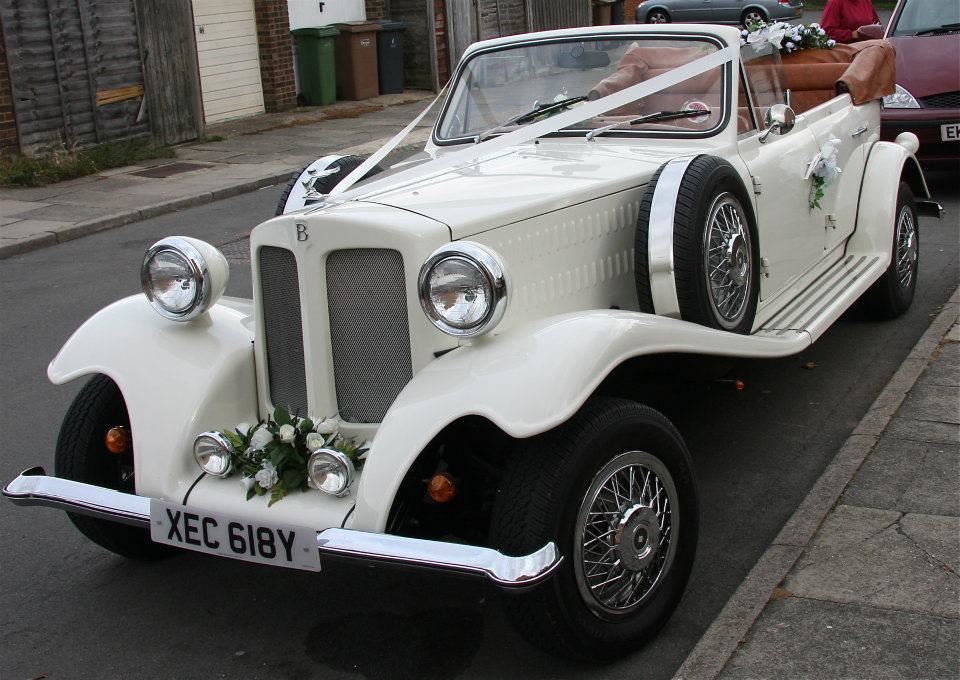 Button Cars are a family run wedding car hire business that aim to cater to every taste. Since 2004, Button Cars have been successfully hiring out their beautiful fleet of vintage style and modern cars for happy couples within the area. Their service is friendly and caring and above all, professional and dedicated. In their Regent, Beauford, Jaguar or Previa, you'll be in perfect style and comfort.

Arnage Executive Hire are the award-winning, family run team you've been searching for to handle your wedding car hire. This team offer a selection of chauffeur-driven vehicles that are sure to make the impression and entrance you are seeking for your wedding. In their fleet you'll find modern car makes like Chrysler and Bentley. You'll also find vintage style cars, that have been purposely-built for the wedding industry. Their 1930s style Beauford Tourers, Regent Landaulette and RS Seraphim are all the perfect wedding cars if you love vintage style paired with modern mechanics.

At Wedding-Car.co.uk you'll find a friendly team of professionals who are truly passionate about their classic and vintage cars. They offer only the best service where they aim to make the entire experience from booking to on-the-day service, completely hassle-free. Plus, they don't abide by hidden costs so whatever you get quoted and agree to will be the final cost. In their fleet, find perfect vintage wedding cars that all look exceptional in wedding photos. A particular head-turner is their 1949 Triumph Roadster. This black convertible is a complete dream with its sweeping curves that will enchant anyone who sees it.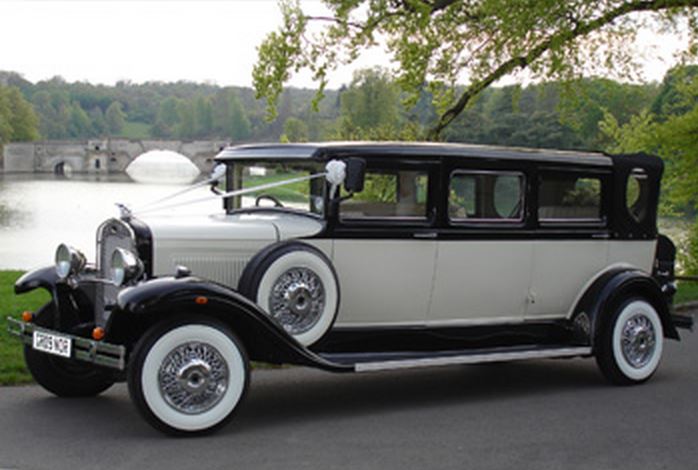 If you're looking for friendly and attentive service from your wedding car provider, then Grosvenor Limousine Hire are the perfect choice for you. This team are aiming for you to have the most memorable and pleasurable experience that they can provide. In their fleet, you'll find a perfectly elegant stretched limousine, which is a silver Chrysler 300c. This model is ideal for couples who love limousines and are looking for a truly sleek car to escort them to their wedding. If vintage style is more for you, then you may want to consider this team's 1930s style Bramwith vintage limousine. This white and black number is the perfect vintage style car, oozing with elegance and charm.

Silk and Satin Weddings are here to help you to create your dream wedding by offering their chauffeur-driven Volkswagen campervans that have serious wow-factor. The classic VW camper is perfect for those couples who want a unique alternative to Rolls Royce wedding cars and stretched limousines. In their fleet you'll find four campers, two in a beautiful fawn colour, one in blue and white, and the last in white. They're all fabulous, so all you need to decide on is the colour!

Pear Tree Weddings are here to offer a fine collection of vintage and classic Volkswagen cars for your wedding day. With four campervans in their collection, in a range of colours, you'll be sure to find your match with one of these. On your wedding day, your chosen chauffeur-driven VW camper will arrive adorned in ribbons and bows that team with your colour scheme, chilled bubbly, plenty of time allocated for photo opportunities, plus professional, organised and friendly service throughout the day and the booking process.

When it comes to weddings, lots of couples will only be satisfied if they arrive at their wedding in the epitome of wedding cars: the Rolls Royce. This is why Bride's Cars offer one beautiful Rolls Royce for you to consider for your wedding day hire. Their Silver Spirit II comes in royal blue and is both classic yet unique with its bright blue colouring. In this team's fleet, you'll even find a matching royal blue Mercedes Benz S Class limousine so if one car isn't enough, you can hire two and make a set.

At Elegant Wedding Cars, you'll be given courteous and helpful service from the day you call to enquire to the wedding day itself. The main car they have for hire is a 1950 Bentley. This elegant vehicle is a true show-stopper. It has black and silver paintwork, chrome accents, burgundy leather interior and walnut veneer woodwork. Riding in this car will be both comfortable and stylish, which is all any of us wants and needs for our wedding day. If you're after a package, then this team can also offer a 1927 vintage Citroen, which looks beautiful alongside the Bentley. Hire the Bentley or the pair for your elegant wedding.

At Special Day Cars you'll be delighted to find that this team offer a huge fleet with traditional, vintage and modern cars for you to consider. What's great about this team and fleet is that they don't discriminate. They clearly know that every couple is beautifully unique and needs a car to reflect their personalities. Gawk over their Aston Martin V8 Vantage and their Lamborghini Gallardo. Find a sleek, understated ride in their Mercedes S Class or their Range Rover Sport. Fall in love with their Volkswagen Beetles and their range of 1960s Austin Princesses. Everything you could imagine for a fleet is a right here. Come take a look.

At Warkton Wedding Cars you'll be getting friendly service from a family-run team, alongside a beautiful collection of wedding cars for your big day. In your hire, you'll receive a uniformed chauffeur, car ribbons and flowers and four full hours that are dedicated to just you. Find in their fleet a range of perfect vintage style cars, alongside a sophisticated modern car.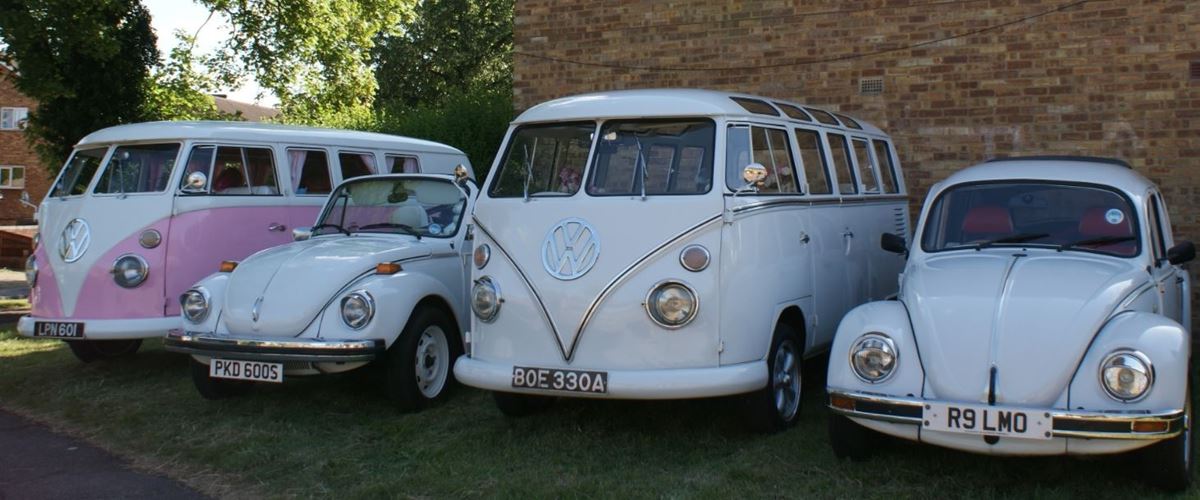 If you're all about a classic vintage Volkswagen make, then you'll have to consider Beetle Drive for your upcoming wedding. This team are all about fab VW's and have either an adorable Beetle or a groovy Camper for you to consider. Rock up to your wedding in quirky and cool style with Beetle Drive.
At Maserati Wedding Hire, you'll find an immaculate collection of cars to consider for your wedding car hire. As the name suggests, this team specialise in the hire of all things Maserati, so if you love your luxury brands, then this is the car provider for you. With great service as well as perfect modern cars, you'll be completely ecstatic with your wedding car hire.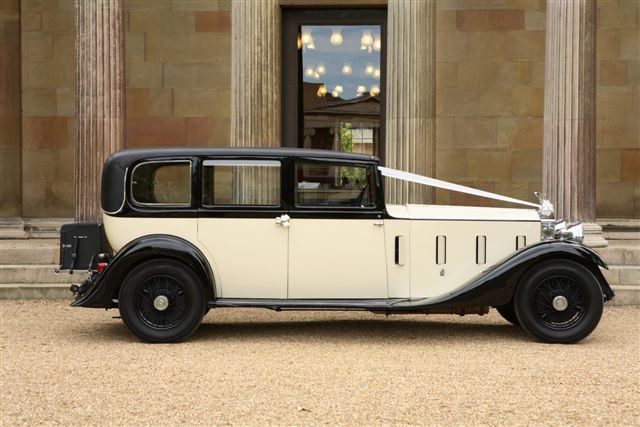 Cloud Nine Wedding Cars are the kind of company who will give you personalised service and make your wedding car hire as special as can be. If this is what you're after, then look no further. This team offer vintage and classic vehicles, including a gorgeous Rolls Royce that is the perfect wedding car. Find your perfect vintage wedding car right here.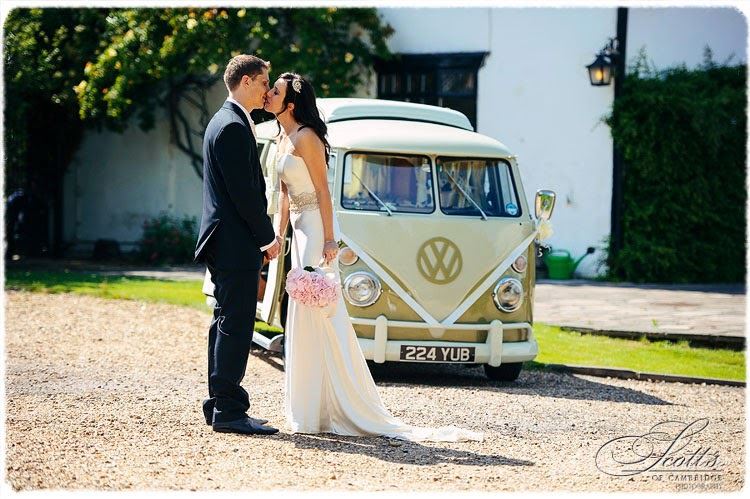 If you're after a truly unique ride to your wedding, then look no further than Vintage Vdub Weddings. This team offer a seriously fabulous 1962 Volkswagen Campervan that is a total dream. This camper comes in cream and light green and it's perfect for making an entrance. Hire this gorgeous car for your wedding and you won't be disappointed.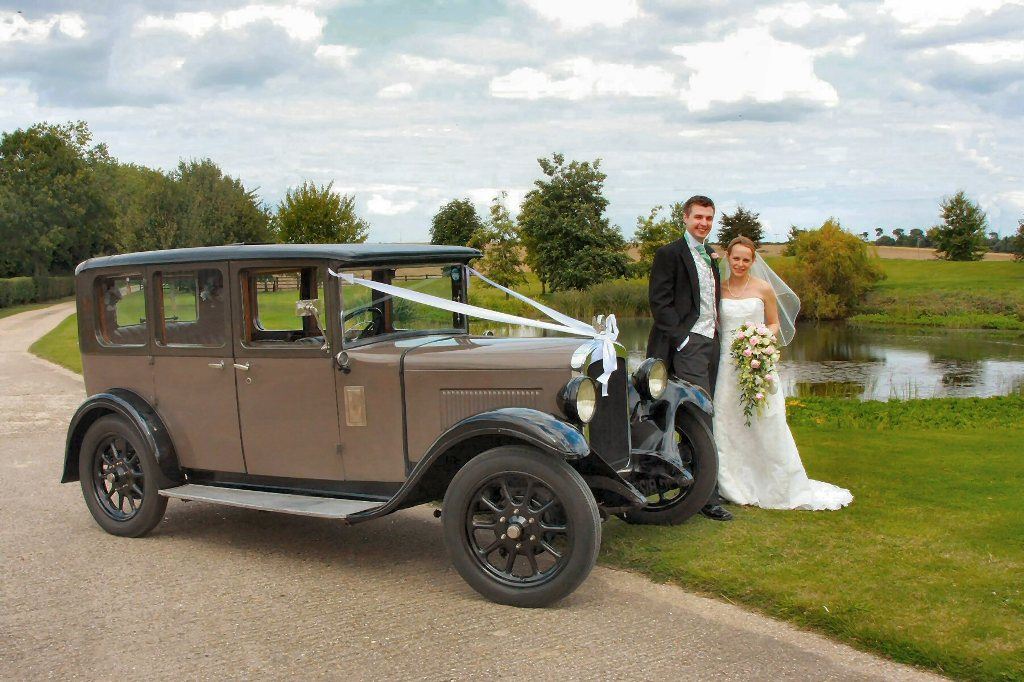 At Vintage Wedding Cars Cambridge, you'll have your pick of amazing vintage wedding cars that are to die for. This team is made up of professionals who have the experience to bring you your perfect car hire. The service here is all personalised so you'll be getting completely bespoke service and pricing for your wedding car hire. Have a consultation with this team today to get your unique quote.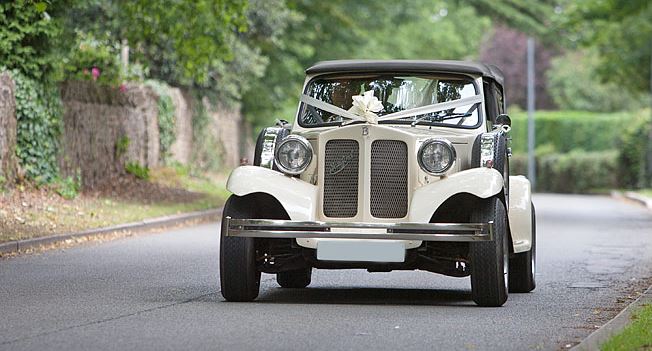 At Prestige and Classic Wedding Cars, you'll find a collection of vehicles that is both classic yet varied. This team offer a range of makes for you to consider. You'll find classics like Rolls Royce and Daimler, alongside other more unique models from Jaguar and Studebaker. Whatever vintage style suits your needs, you'll find it here. Let this team bring you the most memorable car ride of your life.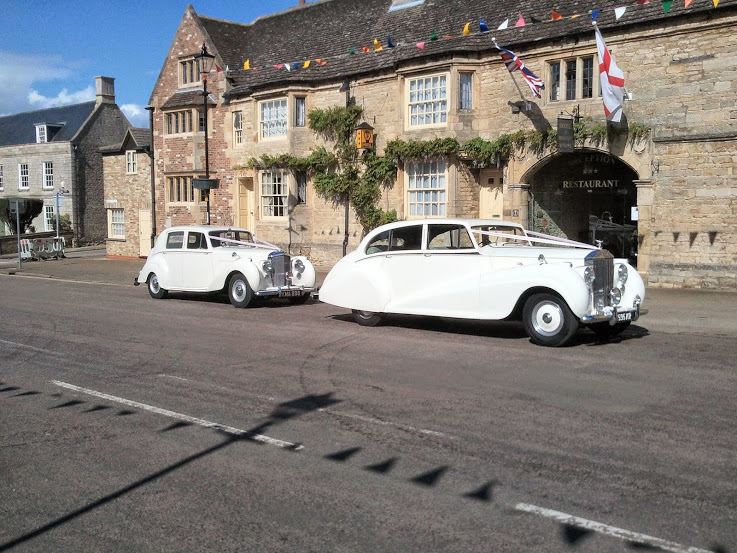 Lady Be Wedding Car Hire is a family run company who is here to bring you their chauffeur-driven wedding car hire. This team is family run, which means while they are highly professional, they also have a personal touch which many bigger companies tend to lose. This team know how to hire out cars with finesse. They'll guide you through their collection to find you the car that matches your requirements and style. For a detail-oriented team who will bring you the most immaculate vintage cars, choose Lady B.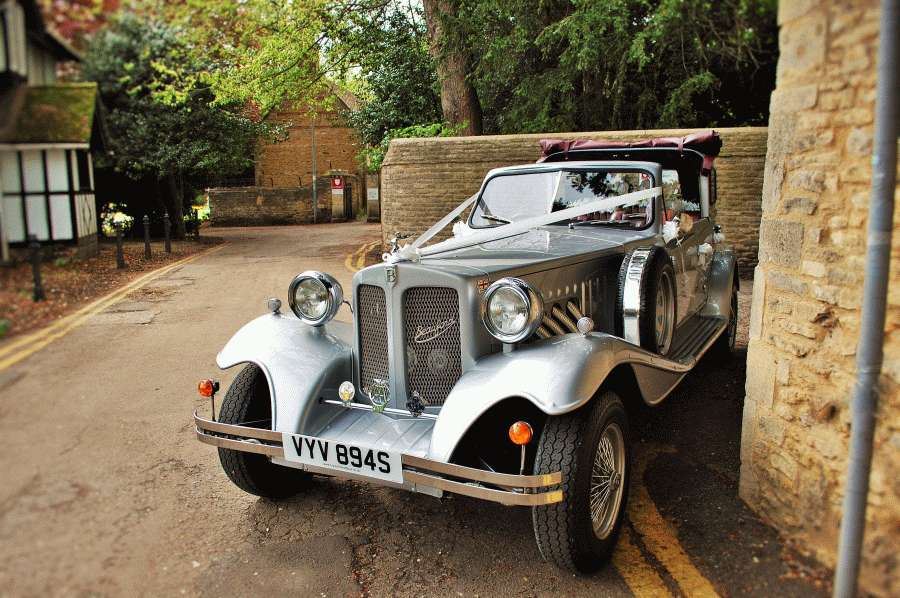 Las Vegas Limos are a team that put their customers first. They are all about high quality service, where the customer is treated with respect and care. With their high quality service, this team hope that they will exceed customer expectations so that your wedding day is as perfect as can be. For luxurious modern limousines, and quirky vintage makes, you have to consider Las Vegas Limos for your chauffeur-driven wedding car hire.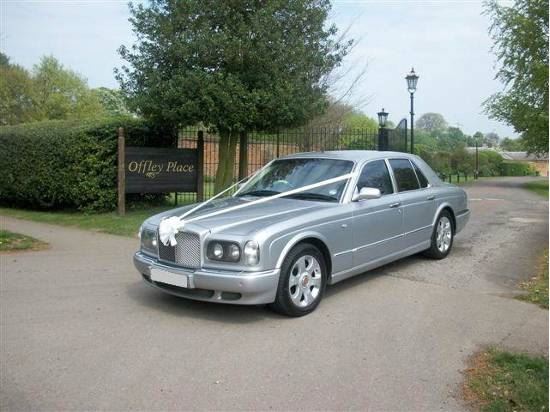 Direct Drive is made up of a team of professionals who want to bring you the best. This team focus on bringing the best service and the best cars so that you're left feeling completely satisfied with your wedding car hire. This team provide reliable and efficient service, so you needn't worry about a thing on your big day. They are flexible which means that they're easily able to accommodate to your specific needs and requirements. If you can't decide between vintage and modern, Direct Drive is a great place to start. No matter what car you do choose though, you'll end up with something luxurious and stylish.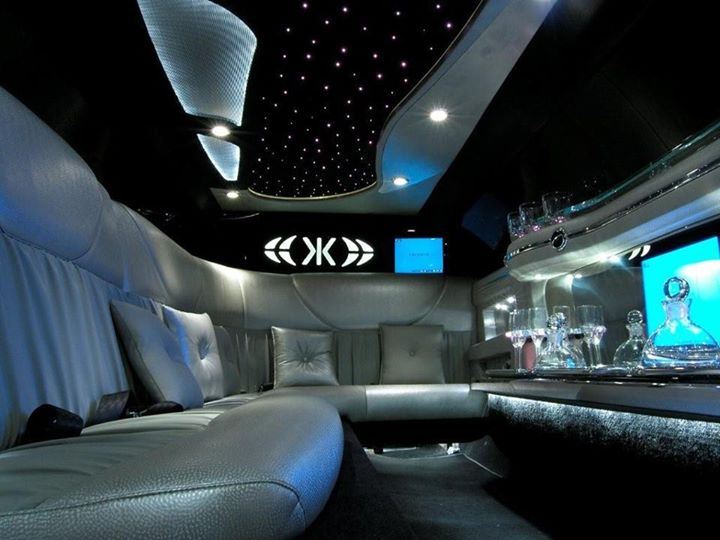 Empire Limousines is a team who are here to provide wedding car hire with a personal touch. This team love to bring their customers service that is totally tailored to them. This means that you can book your perfect car and have perfect bespoke service all in one. Sounds pretty perfect, right? It's especially perfect if you're a big fan of limousines as that is what this team specialise in. Once you've found the right limo for you, this team will decorate it in ribbons and bows so it looks the part.