Getting to your West London wedding doesn't need to be hassle. With our top picks of wedding car providers, you'll be sitting pretty, feeling fine and in total heaven as you ride to and from your wedding.
WeddingCarHire.co.uk is the UK's most popular wedding car hire company, here to bring you only the very best cars for your wedding. This team have a hugely extensive fleet, which means you'll have your pick from any of their amazing cars. Old and new, modern and vintage, sleek and elegant; they're all here and waiting for you to book them out for your fabulous wedding. Book this excellent company today and enjoy their great service and cars.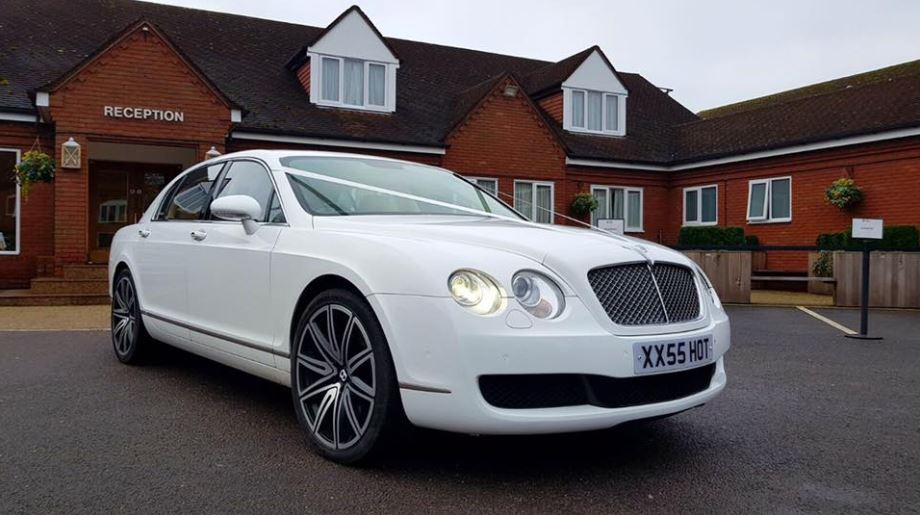 Are you a total vintage babe? Have you always dreamt of rocking up to your wedding in an adorable and classic car? If this sounds like you, then you're definitely in the right place. At Beetle Drive, you have your pick of a range of Volkswagen classics to choose from for your wedding transport. If you're into adorable cars, then you can't go past a vintage Beetle for your wedding transport. If you're looking for something bigger, but still oozing with vintage charm then the Volkswagen camper van is the choice for you. Whatever your pick, Beetle Drive will provide great service, affordable prices and seriously well-cared for transport.
If you're after your perfect modern car for you wedding day car hire, then you've come to the right place. London Luxury Chauffeuring specialise in the hire of luxurious modern cars that you'll love. This team are made up of professionals both in the booking area and in the chauffeuring itself. The chauffeur will even be around to help with any photography of the car that you might want to get for your wedding album. Choose from this team's fleet of Mercedes, Bentley, BMW, Range Rover and Rolls Royce models.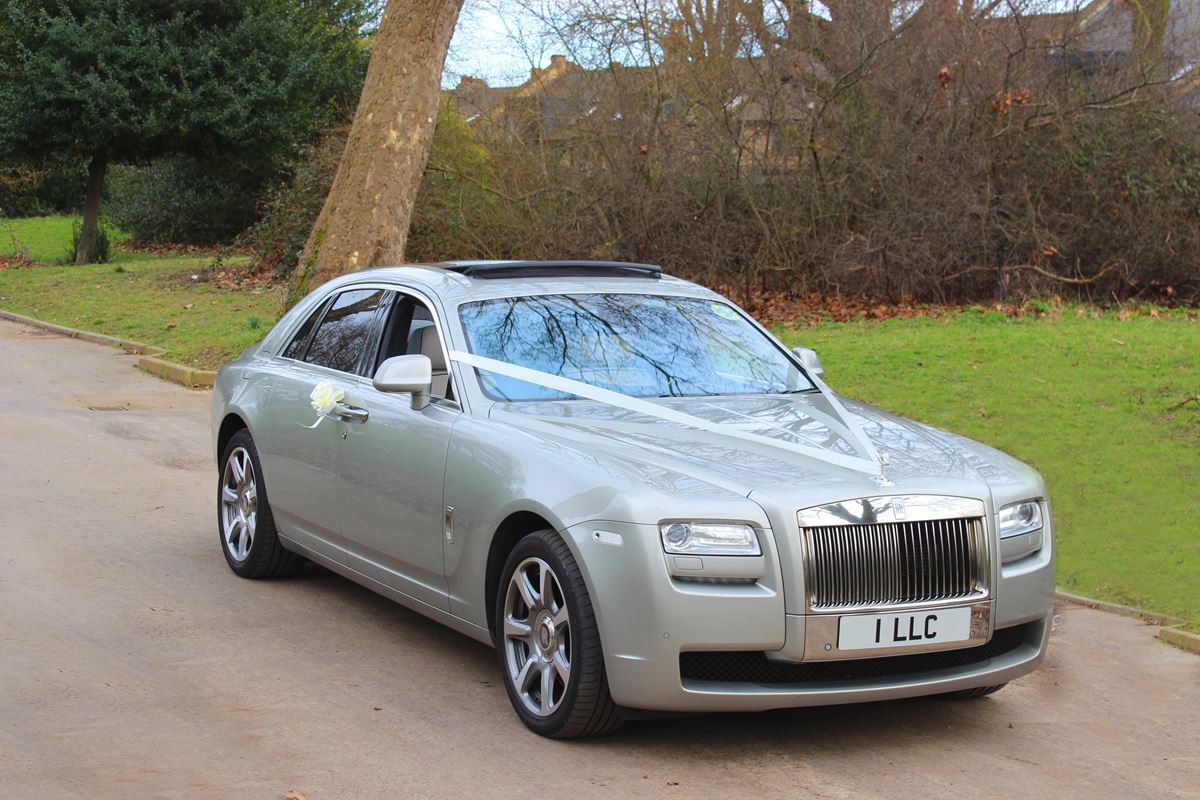 At Portfolio Heritage you'll find an amazing mix of modern and vintage cars for you to consider for your wedding day car hire. Their Jaguar XJL and XF models are modern and luxurious cars that are the perfect way to make you feel a bit fancy on your wedding day. Their 1953 Bentley MK VI Mulliner and their Bentley S3 are both vintage beauties with curvy and elegant exteriors and spacious interiors. For something quirky and cute, you can't go past their Morris Minor that comes in an adorable shade of pink. You won't be able to resist any of these cars in this wonderfully varied fleet.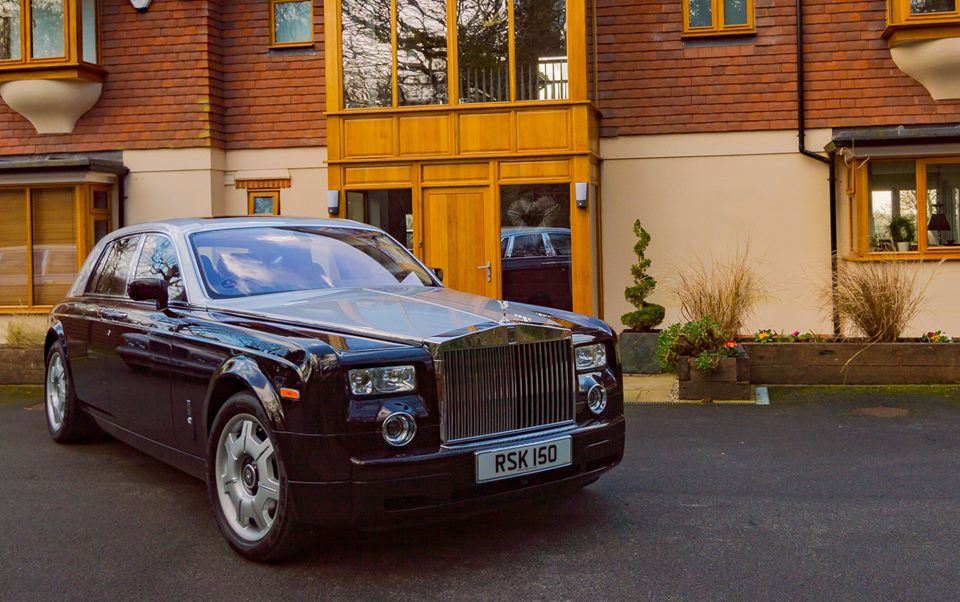 The team at Lady R Wedding and Chauffeur Hire have a sole focus for their business: to transport the bride and groom to their big day in complete style and comfort. Sound excellent to you? It does to us too! The team at Lady R are proud of their fleet, which is small but lovely. They offer a chauffeur-driven Rolls Royce Silver Spirit II, which comes in everyone's favourite wedding colour: white. If white isn't your colour, but red is then their Bentley Turbo R is the snazzy wedding car for you. Whichever you decide on, this team will take care of you and give you the service that you deserve.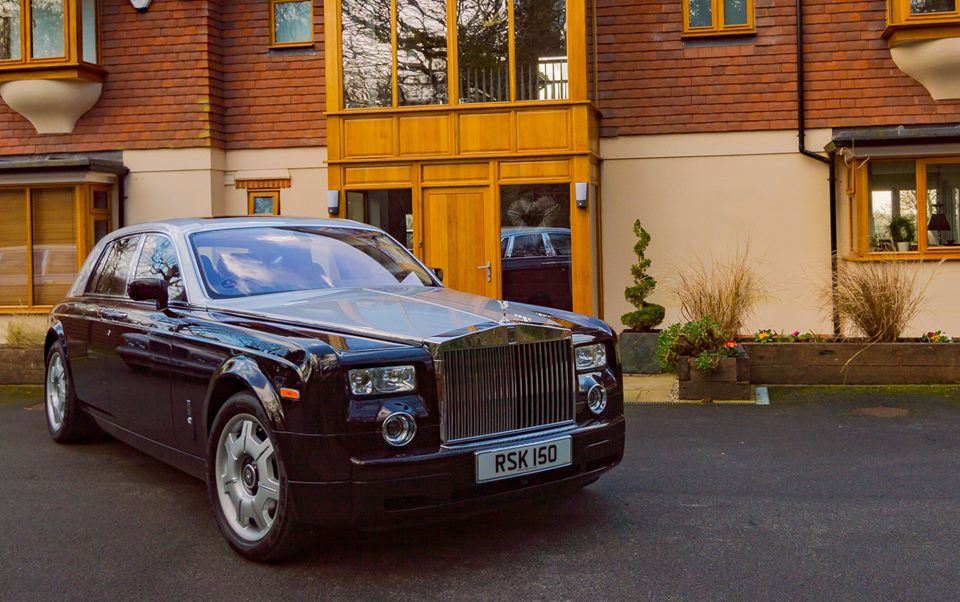 If when you think of your wedding transportation you think of luxury and class, then you'll definitely want to check out what's on offer at RR Phantom Cars. This team offer a selection of Roll Royce's and Bentley's to bring you to your wedding in the utmost class and sophistication. If you've always pictured getting to your wedding in a white car, then you'll be excited to hear that this company even have a speciality Rolls Royce in stunning white – perfect for bringing that wedding feel home as you cruise around in this extravagant beauty.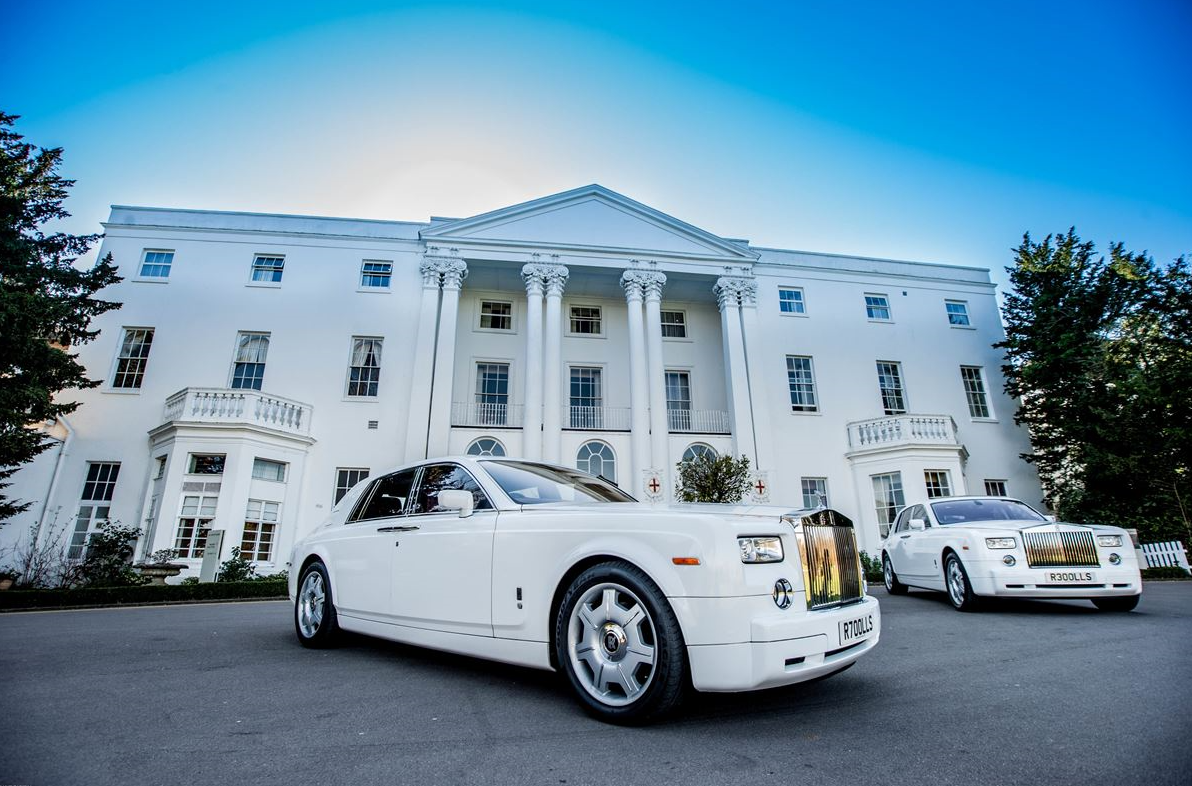 There is something that is so timeless and fabulous about a limousine. If you share this view, then Easy Limo has the wedding car for you. With their classic Excalibur, white-stretch limousine, you'll be feeling like a celebrity as you roll up to your wedding in this. Don't forget, a limousine is economical too as it'll fit you and your bridesmaids inside. This team even provide champagne to drink along the way!
If you're a vintage car lover, then you'll be head over heels for the range on offer at Classic Wedding Cars. Do you fancy rocking up to your wedding in a 1956 Roll Royce Silver Cloud in perfect white? Or how does a 1956 Armstrong Siddeley Limousine in ivory and black sound? It sounds pretty great, right? These cars are a true reflection of the class and style of their time periods. All of them have luxurious finishes and immaculate interiors, which will truly make you feel like a million pounds as you cruise along to your wedding. Be transported in total grace and style with Classic Wedding Cars.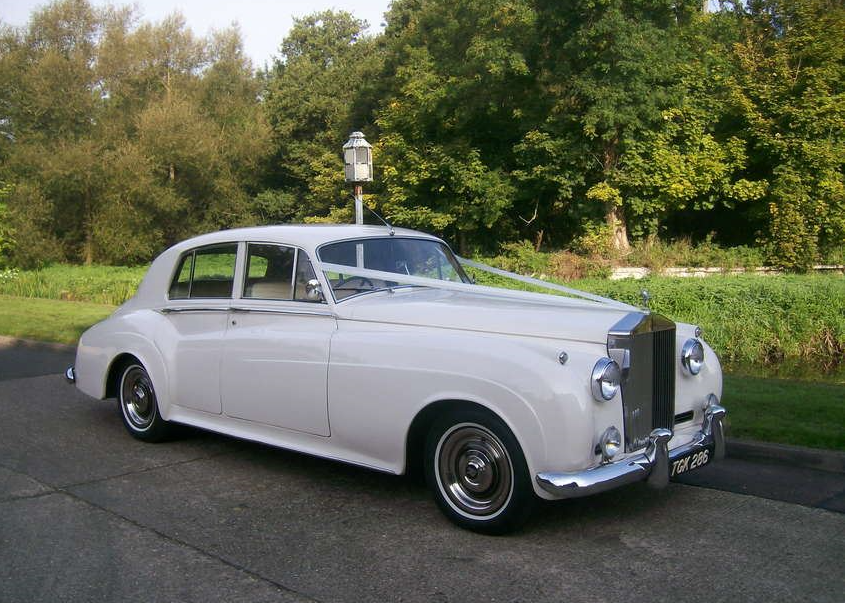 Looking for wedding cars can be somewhat of an afterthought. If you're a bit miffed as to what you're actually looking for, then stick around to hear what Gold Chauffeur Services have got in store. This team have a huge fleet of cars to choose from which is great if you don't know what your style is. You may be interested in something modern, vintage or even classic, whatever your choice, this team will have something for you. With some truly special vehicles on offer like their 1953 purple Chevrolet, or their 1959 pink Cadillac, you'll be in car heaven as you pick the perfect one to transport you to your wedding.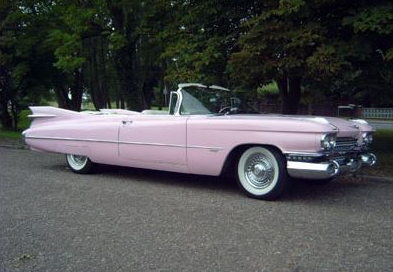 At GTR Wedding Car, you don't need to make any hard decisions. In fact, your decision is made super easy for you because this team only offer one variety of car, and it's an amazing and fab modern choice. Here on offer if the Nissan GTR. This lustrous silver beauty has a sleek and sophisticated shape and luxurious interior. Arrive at your wedding in complete style and comfort when you go with this team.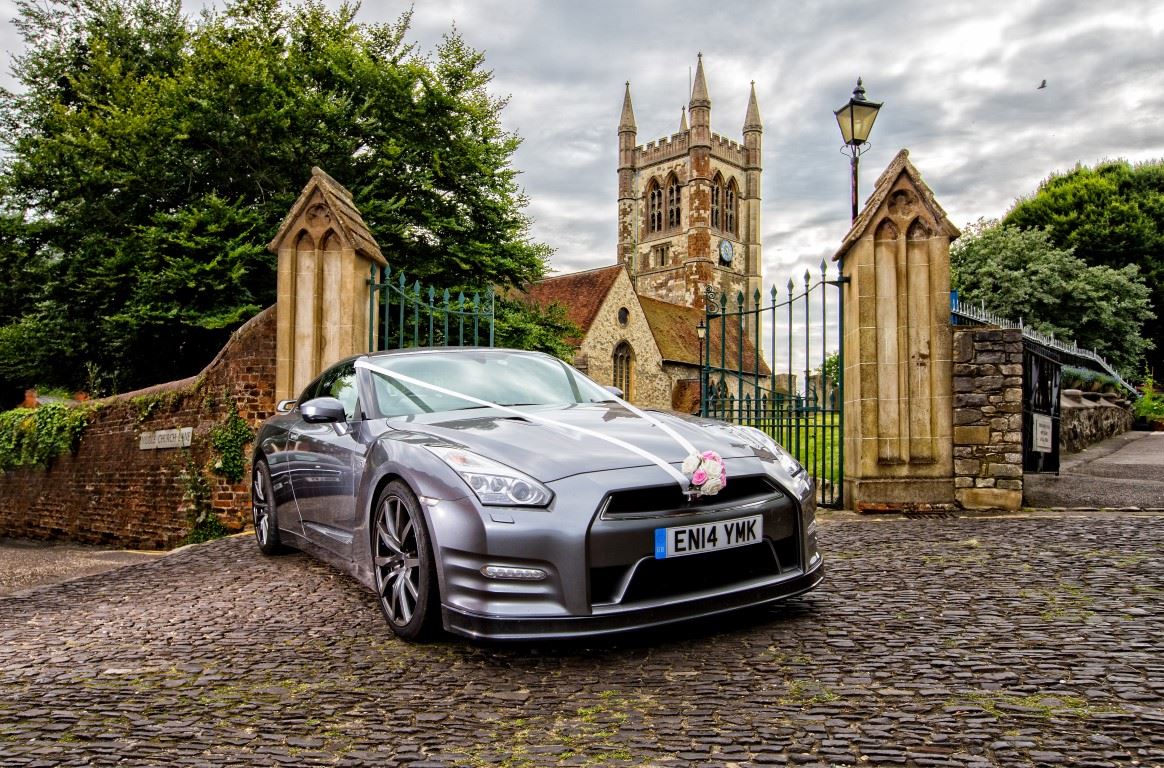 Hermes Chauffeurs pride themselves on their high level of dedicated to their service standards. This team are all about providing simply the best service that you could want from your wedding car hire company. They're so confident in the quality of what they have to offer that they believe that you won't find better chauffeurs in London. Choose from their luxurious fleet that includes Mercedes makes alongside Range Rover makes. You'll love what you find.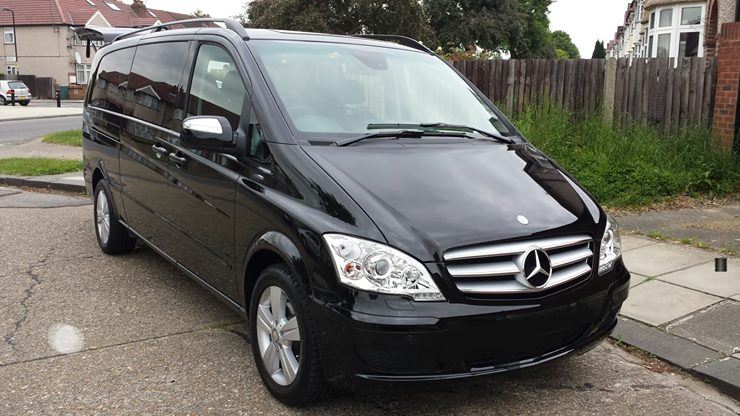 The team at Carey are dedicated to their customers. They go to a huge effort to make sure that your wedding day goes off without a hitch, because at the end of the day, this team value their customers more than anything. If you book with Carey Worldwide, you'll find a modern and luxurious fleet to choose from. Your car of choice will be driven by a uniformed and professional chauffeur. Everything will be in perfect, immaculate condition and you'll feel relaxed and calm and you cruise along in the best modern luxury car.

The team at Go Chauffeur UK like to make sure the first part of your wedding day, the transportation, goes off without a hitch. This team like to take the pressure and make you feel at ease as they transport you on one of the biggest days of your life. This team have done the research and found that brides are most relaxed when listening to music that makes them happy so they'll have your requested music playing when you're being escorted to your awaiting groom. It's these little touches along with their beautiful selection of vehicles including the Mercedes Benz S Class, that will make you want to hire this team.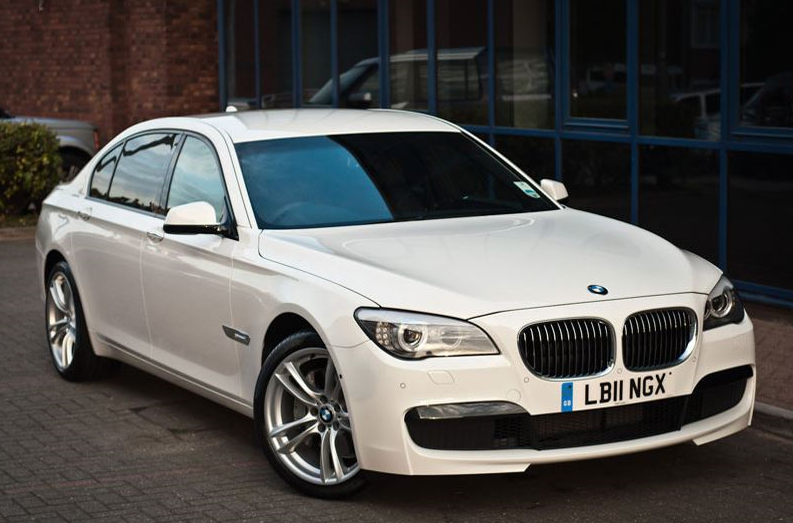 Do you know exactly what you're looking for? Have you always known you'd arrive like a total movie star to your wedding in a vintage Cadillac? If this sounds like you then you'll be very intrigued by Cadillac Wedding. This team offer the hire of their beautiful, sleek and oh-so-cool 1966 Cadillac Fleetwood Brougham for your wedding day needs. Wedding ribbons, a 'just married' number plate and a courteous and experienced driver will complete the whole experience of hiring this silver fox for your wedding.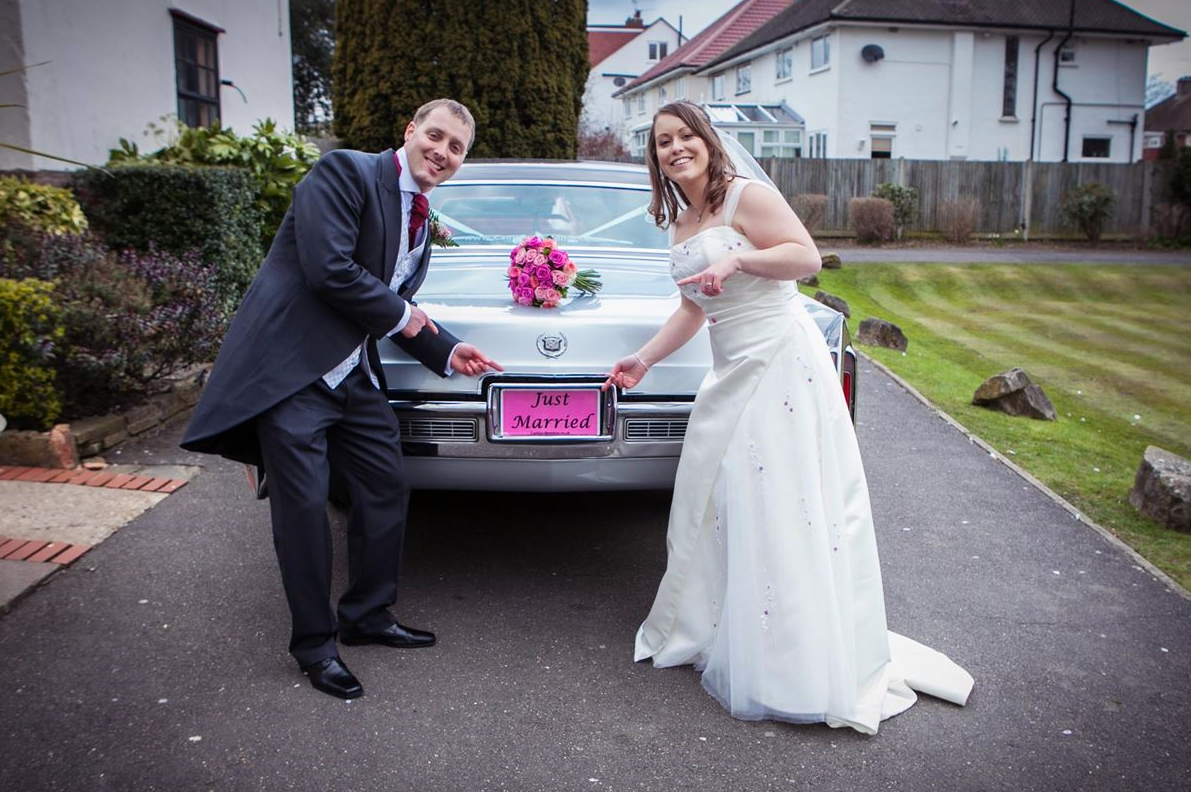 Nothing beats a classic Rolls Royce when it comes to getting to and from your wedding. There's something about the shape, the old-time charm and the elegance from a Rolls that really makes a wedding come to life. The team at Go Phantom, have a fleet of luxury Rolls Royce's for you to select from, notably the prestigious Phantom. For an all-class service in an all-class vehicle, you can't go past Go Phantom.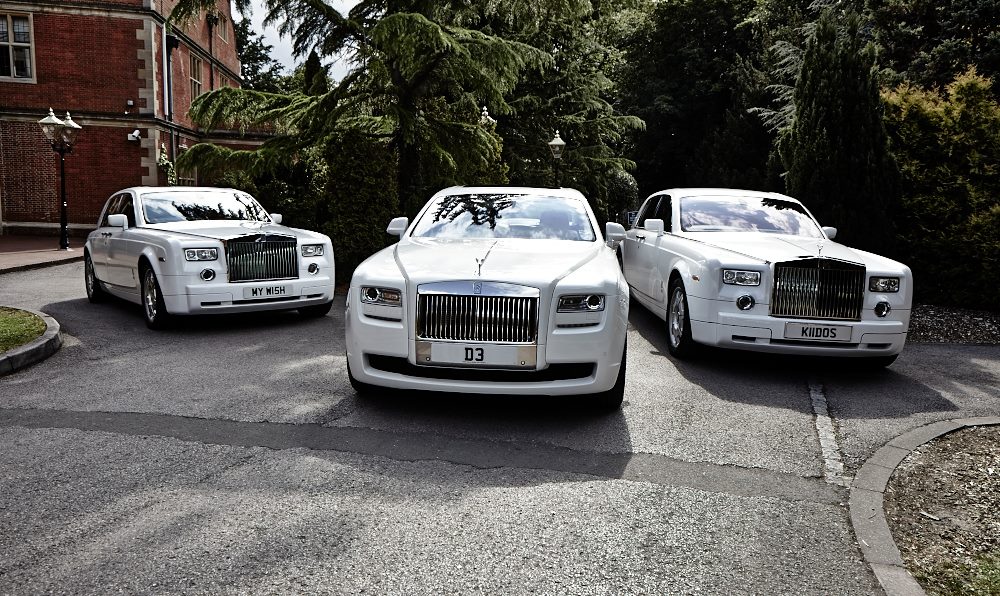 For true vintage class and charm, the vehicles at Cheshire's Austin Taxi Service will have you swooning. This team offer a range of genuine 1930s taxis which will completely transport you, not only to your wedding but to another era. Enjoy old-charm craftsmanship and features. Most of us tend to only get married once, meaning that your wedding transport is a one-in-a-lifetime ride. To make to truly special, you'll have to take a look at this team's cars. You'll want to take one home with you.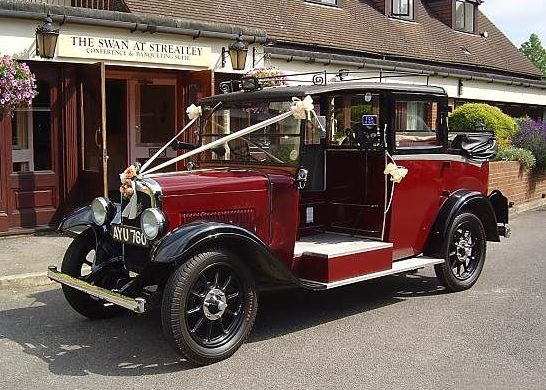 If you're looking for outstanding service and a wide range of cars to choose from, then Kudos Cars would be perfect for your wedding transport needs. This team offer a range of vehicles from the sleek and modern, Mercedes S Class to a vintage London bus, of course in bright tomato red. This team pride themselves on their great service, their well-maintained cars and their love of giving their clients the perfect wedding transport, no matter their culture, ethnicity or religion. For quality, go for Kudos Cars. You won't regret it.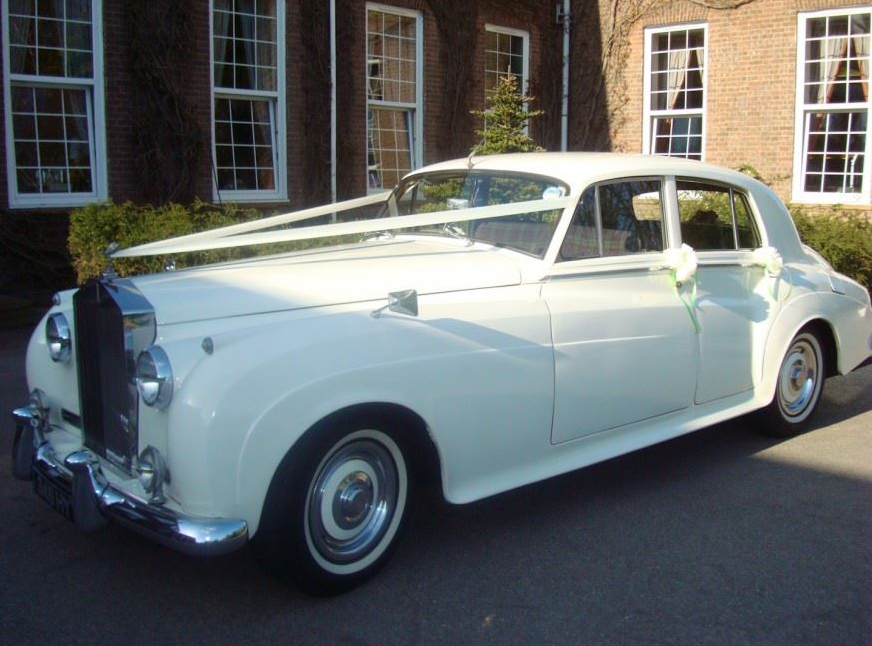 The team at IX Rental understand that weddings are a stressful time and this is why they are here to offer to take a task off your hands. They're here to fully manage and take care of your wedding car transport so that you can focus your time on other things, knowing that the professionals have everything covered. Choose one of this team's prestigious modern cars including Rolls Royce, Maybach, Bentley and Mercedes makes.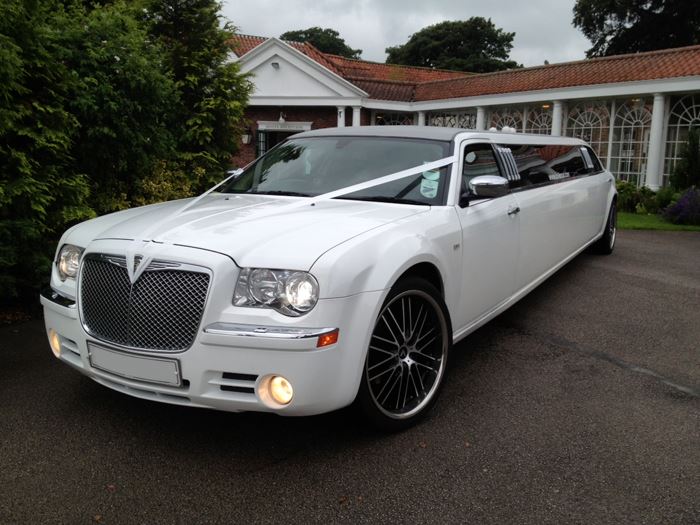 If space is your thing, then Weblimo are certainly the right team for you. You only get one wedding day and you don't want to be cramped or squashed in with your giant wedding dress shoved in around you. That is definitely not the ideal situation. What you want is space to spread out and relax and simply enjoy the ride to the biggest day of your life. If this is ticking all of your boxes, then you must consider Weblimo. This team specialise in the hiring of awesome limousines for weddings. You could choose from a classic model like a white Lincoln, or consider something a little louder or more extravagant like a pink limo or an Excalibur limo. Whatever your choice, be sure to make it with Weblimo.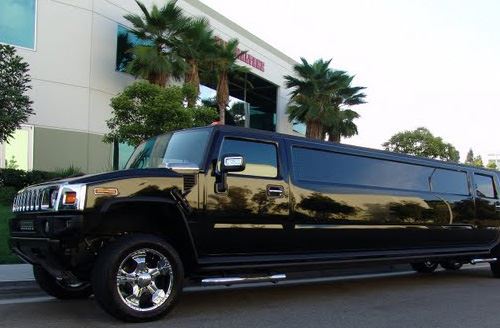 If you're looking for the finest quality vehicles and a team or experts who are always there to help you, then Clover Care Wedding Cars are the team for you. This team are known for their personal service. They are able to give all of their clients friendly and dedicated service, while never being too clinical or impersonal. If you're liking the way this all sounds, then make sure to check out their luxury fleet of classic cars.